6 DIY Save-The-Date Templates You Can Easily Pull Off
by Bridget Clegg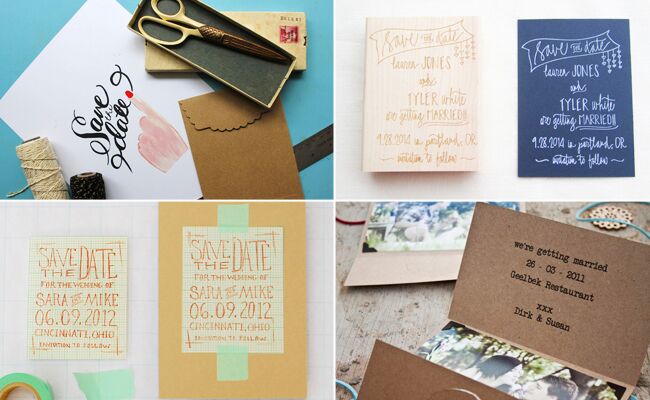 Send guests a save-the-date made by you, but that looks totally professional? It can be done. You just need to arm yourself with a few crafty secret weapons. Customizable templates, personalized stamps and cute stickers (like photo stickers!) will help you create a note that's pretty and memorable. Get your wedding date inked in everyone's calendar with one of these DIY save-the-date projects below!
"Pencil Us In" Downloadable Template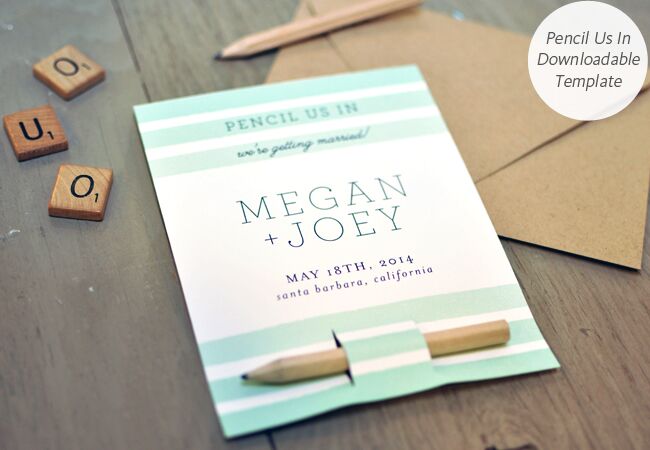 Download the template here for this clever save-the-date, add your wedding details and attach a golf pencil!
Ribbon Reminder Save-The-Date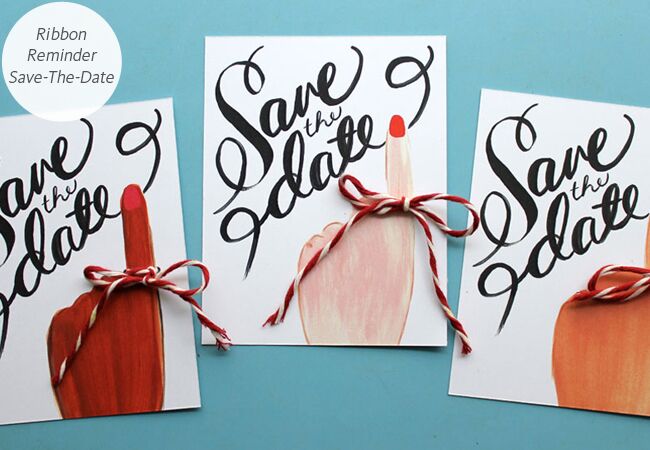 Photo: Brittany Watson Jepsen
Once you download this painterly save-the-date template, all you have to do is punch two holes in it and tie a string around the finger! (Print a card with your details to attach to the back.) Get the template here.
Graph Paper & Washi Tape Save-The-Date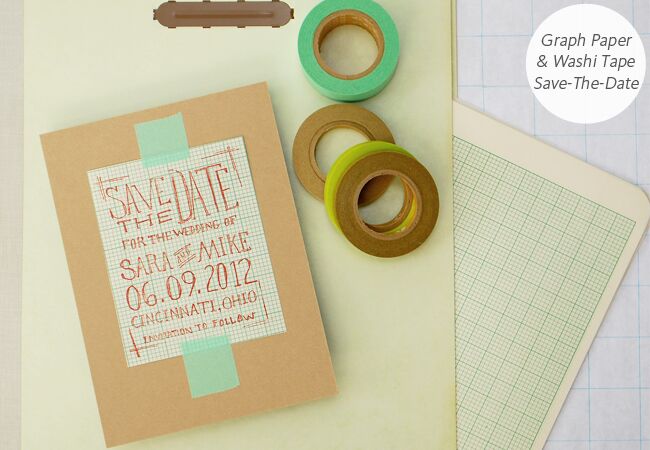 Print your save-the-date details on graph paper and attach to kraft paper card stock with colorful washi tape. It's an easy way to mass-produce that handmade look. Follow the steps here to make them.
Custom Stamp Postcard With White Ink
Looking for a super quick way to make your own save-the-dates? Order a rubber stamp with your details on it, then use white ink to stamp black postcards. Add a custom postage stamp, address the back of the postcard and send them off! Customize the rubber stamp above here.
Instagram Sticker Calendars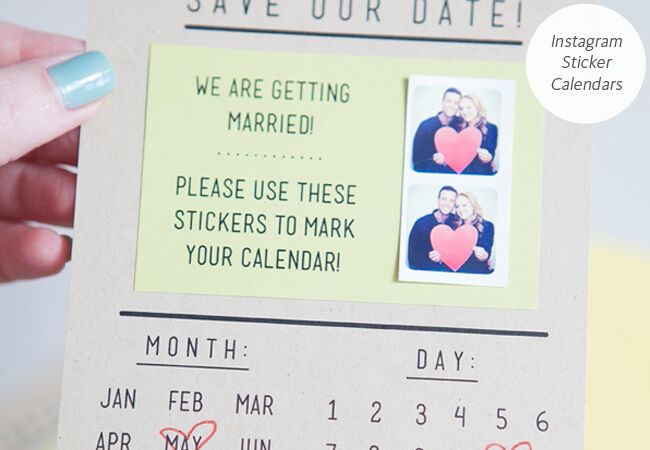 Turn an Instagram engagement photo into mini stickers, then share them with your friends and family in a calendar save-the-date. Learn how to make the stickers and download the template for the calendar invite here!
Kraft Paper Photo Save-The-Date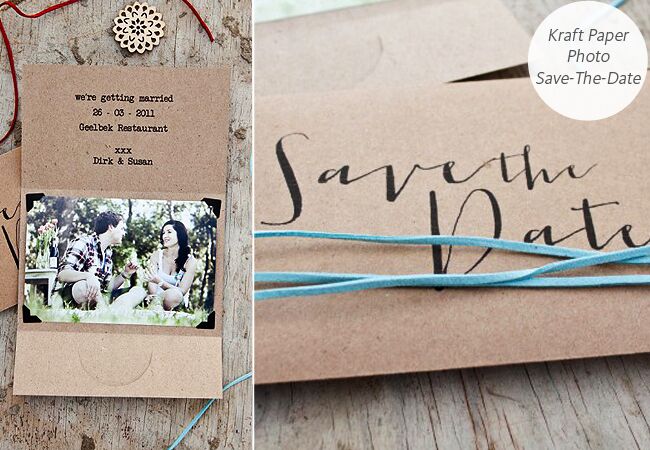 Print out your favorite engagement photo and customize the printable template here. Wrap the kraft paper card in colorful suede string for a stylish touch!
See More!
> 4 printable DIY save-the-date templates
> We're crazy in love with this save-the-date video!