15 Short Wedding Hairstyles With Veils
Bob, lob or pixie cut, these hairstyles are our favorite veiled looks for short hair.
Looking for a new way to wear your short locks for your wedding day? Or maybe you've recently cut your hair shorter (gave into the lob trend, did we?) and you're still figuring out how to style it. First thing's first: Think about your wedding location. If you're getting married outdoors, you'll want to make sure the hairstyle you choose won't get blown out of place by strong wind or friz out during summertime humidity.
And don't forget about the veil! If you're opting for a long cathedral-length wedding veil make sure the aisle is clear of anything it might catch on as you're walking toward your fiance. (But don't worry too much—Audrina Patridge had a veil malfunction and she still said it was the best day of her life!) With that in mind, check out our favorite veiled #hairinspo for short hairstyles.
1. Veil With a Flower Crown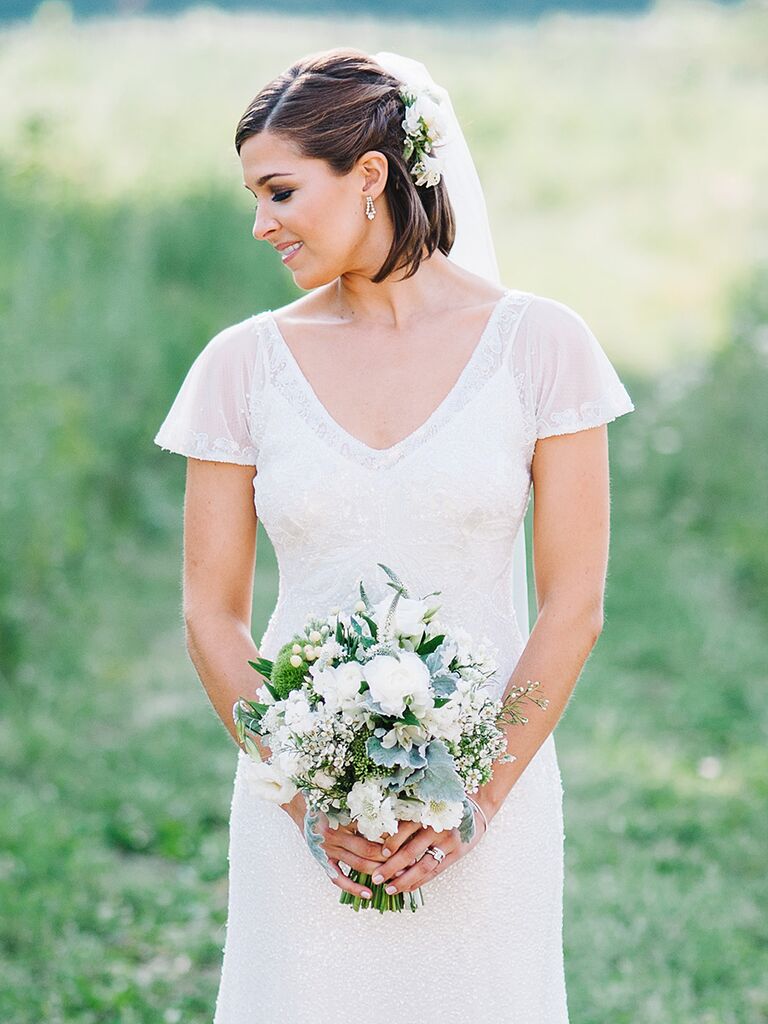 From: An Elegant, DIY Wedding in Lake Forest, Illinois
2. Black Birdcage Veil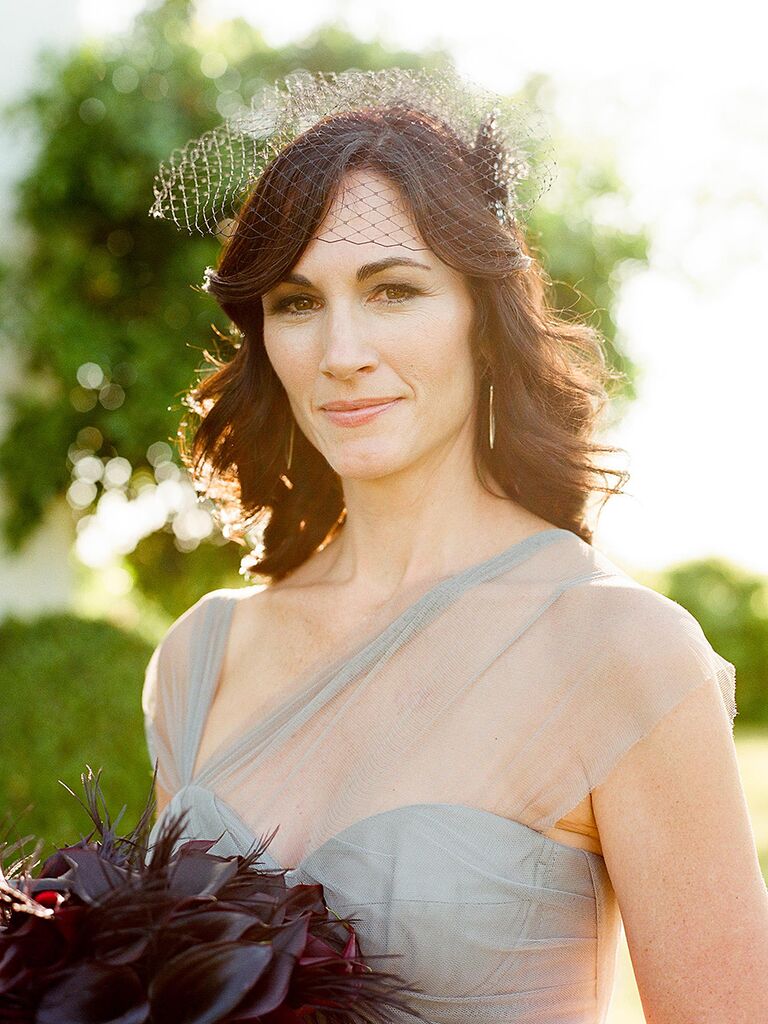 From: A Rustic, Outdoor Wedding in Austin, TX
3. Short Lob Hairstyle With a Classic Veil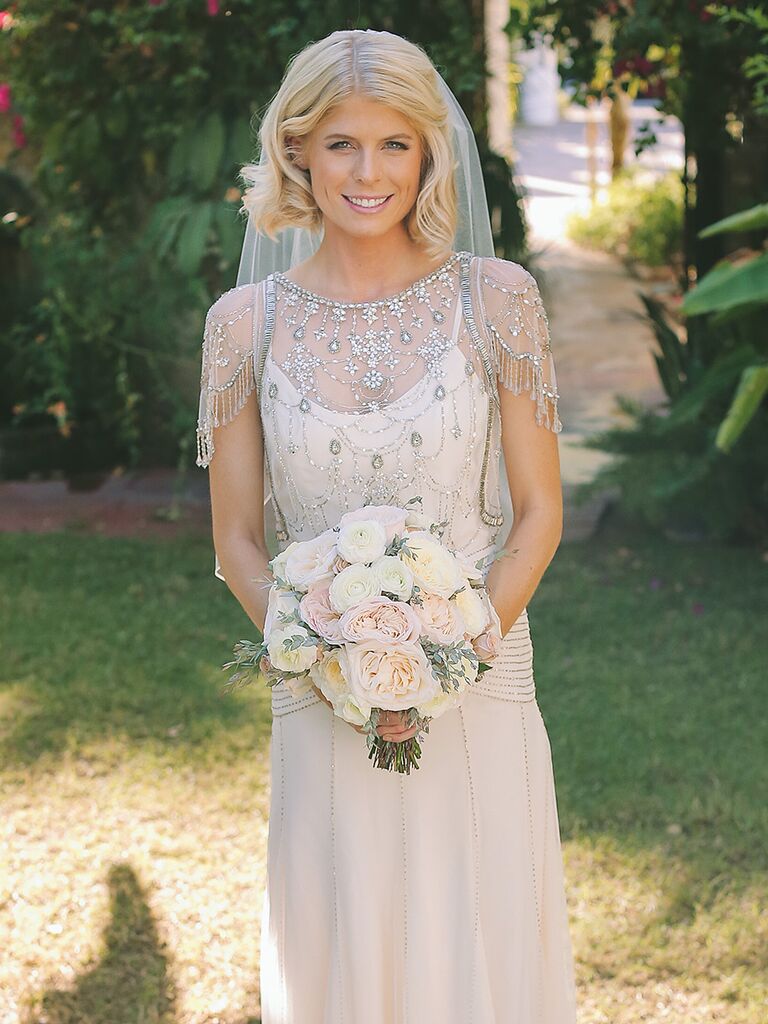 From: A Chic, Laid-Back Wedding at Casa de Monte Vista in Palm Springs, California
4. White Birdcage Veil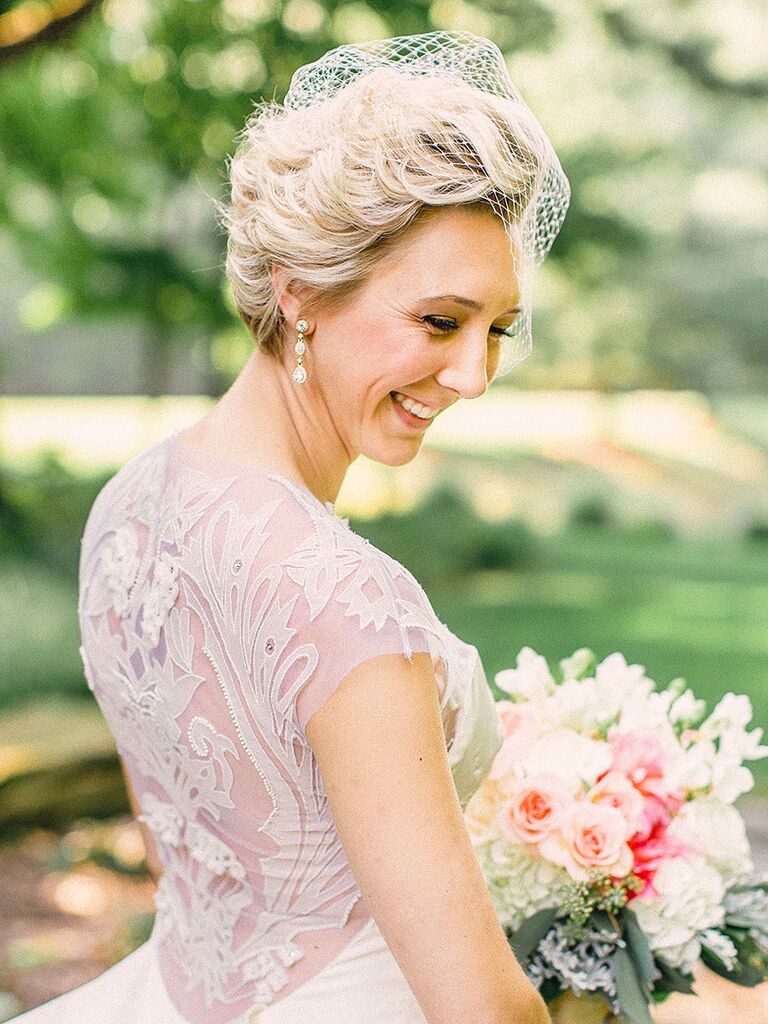 From: A Rustic, Elegant Barn Wedding in Holland, Michigan
5. Short Straight Hairstyle With a Headband and Veil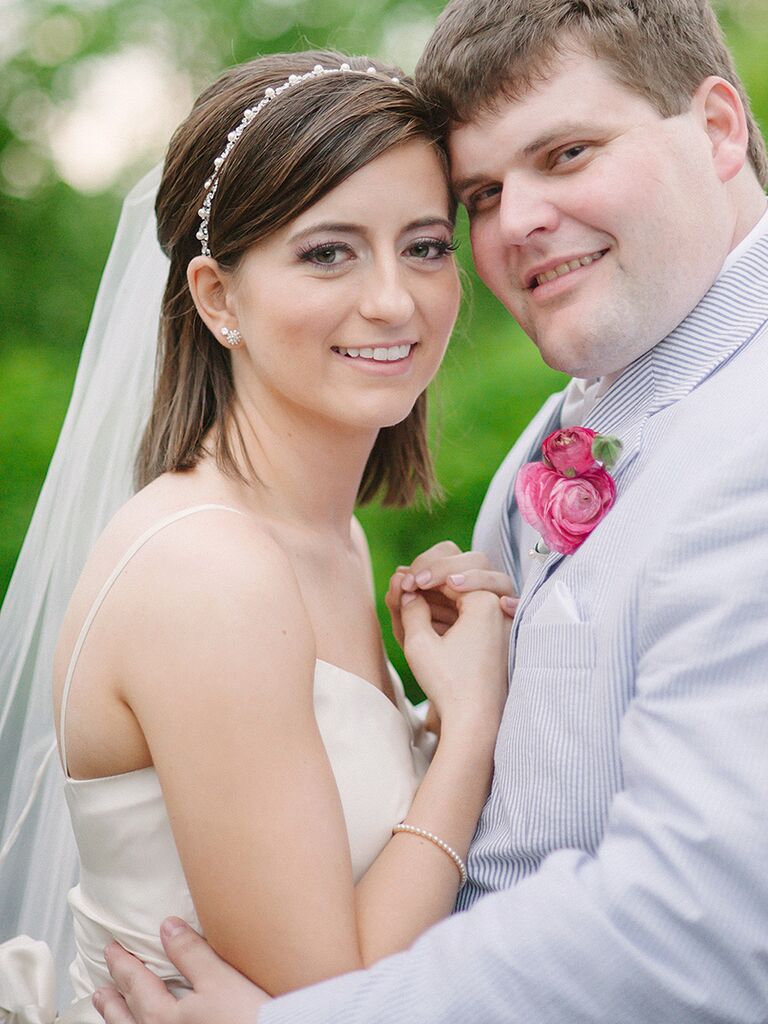 From: A Pink Southern-Inspired Wedding at Harborside East in Mount Pleasant, South Carolina
6. Short Hairstyle With a Cathedral Veil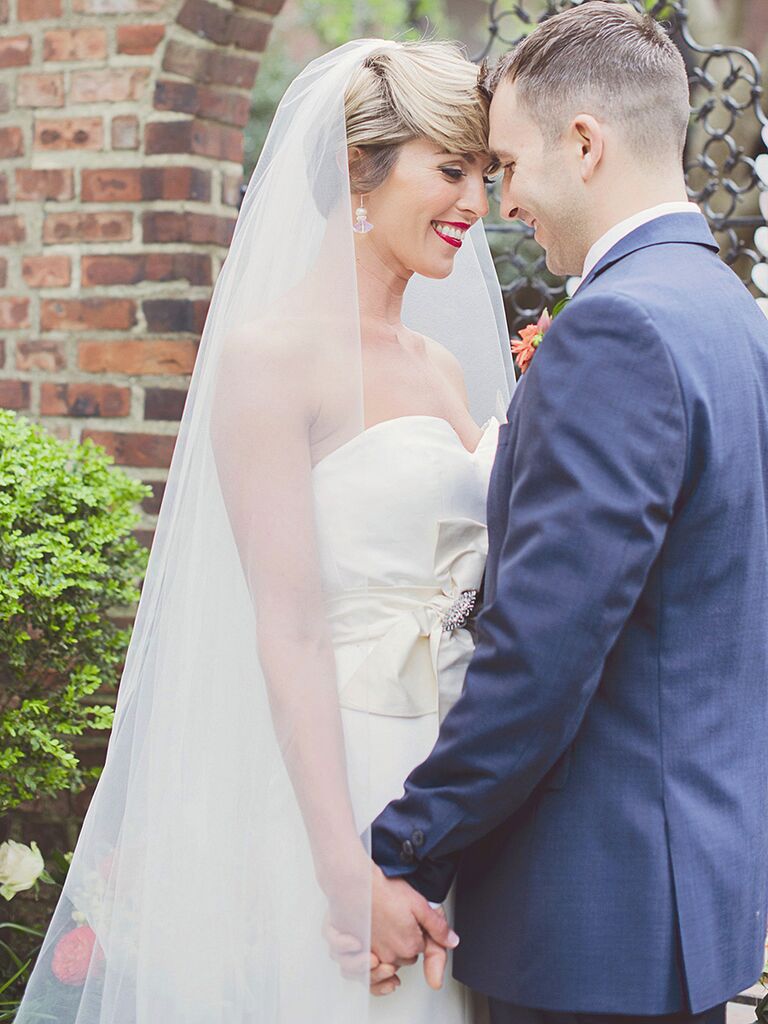 From: A Bright Quirky Wedding at the National Society of Colonial Dames in Philadelphia, Pennsylvania
7. White Birdcage Veil With a Statement Flower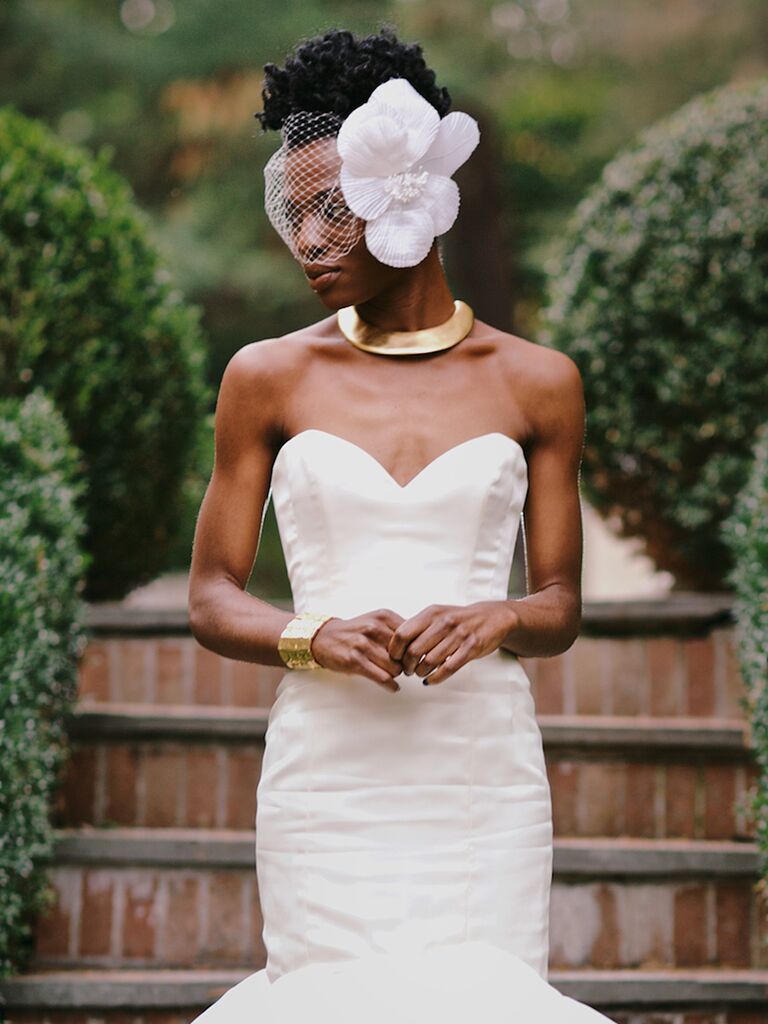 From: A Modern, Elegant Backyard Wedding in Greenwich, Connecticut
8. Short Hairstyle With a Hair Comb Veil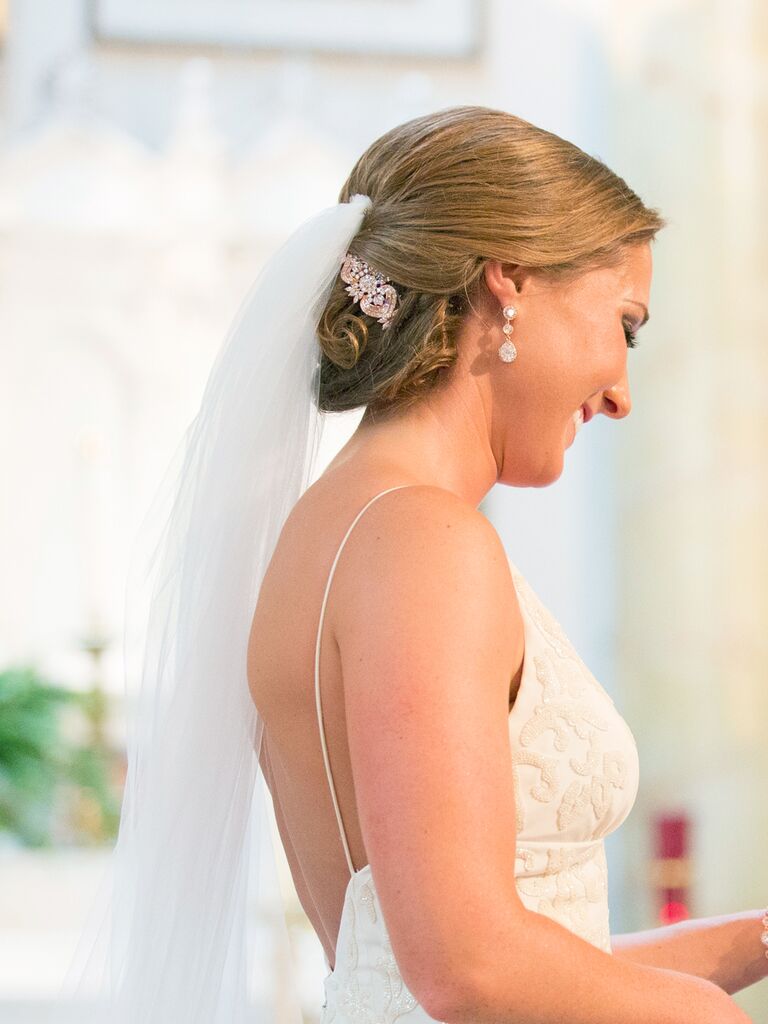 From: A Vibrant Wedding at Cescaphe Ballroom in Philadelphia, Pennsylvania
9. Platinum Pixie Cut With a White Birdcage Veil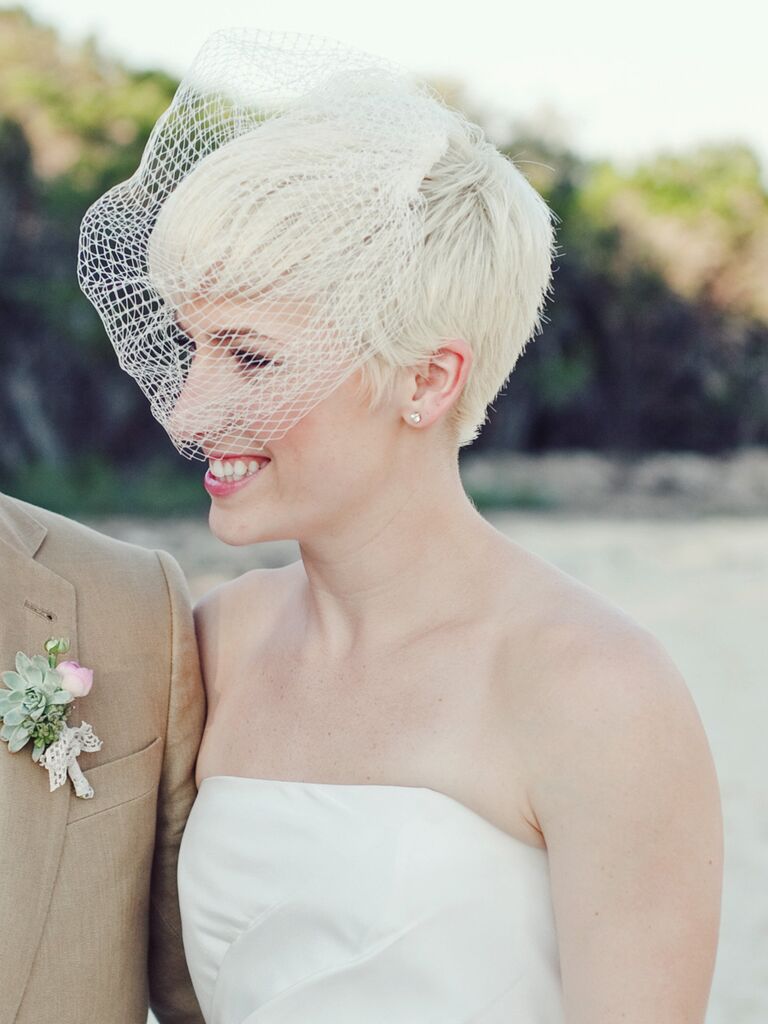 From: A Retro Rustic Wedding in Austin, TX
10. Art Deco Hairstyle With a Layered Veil
From: A Vintage Art Deco Wedding at Bimbo's 365 Club in San Francisco, California
11. Statement Birdcage Veil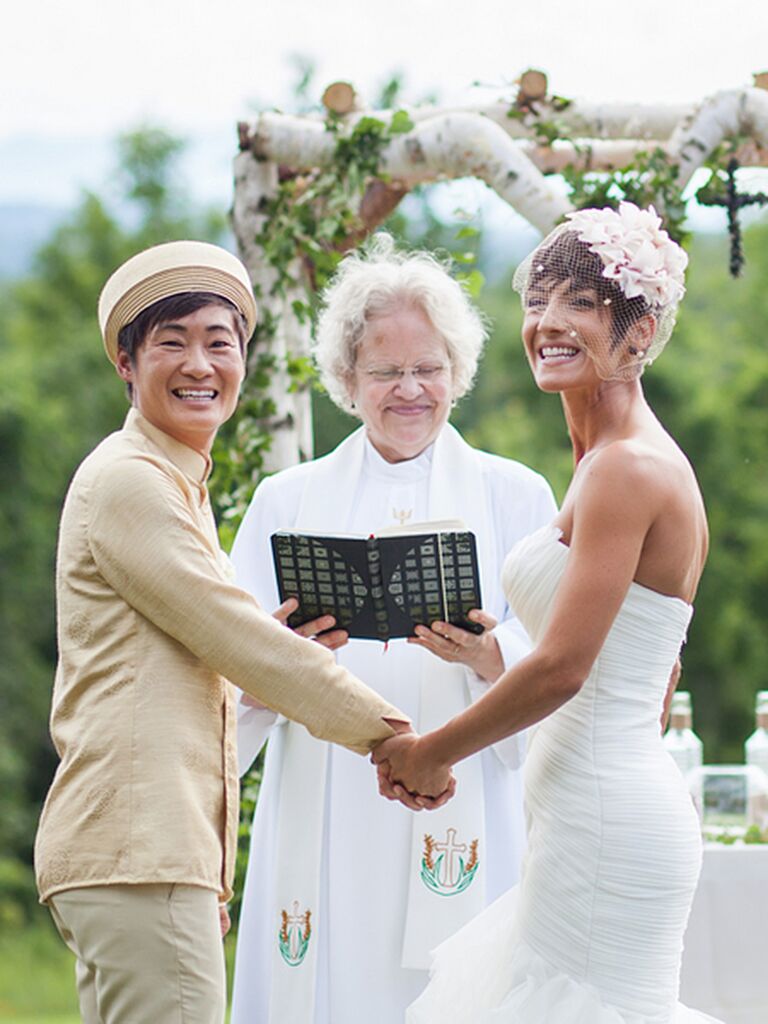 From: A Rustic Multicultural Wedding at Longlook Farm in Sanbornton, New Hampshire
12. Short Wedding Hairstyle With Bangs and Full-Length Veil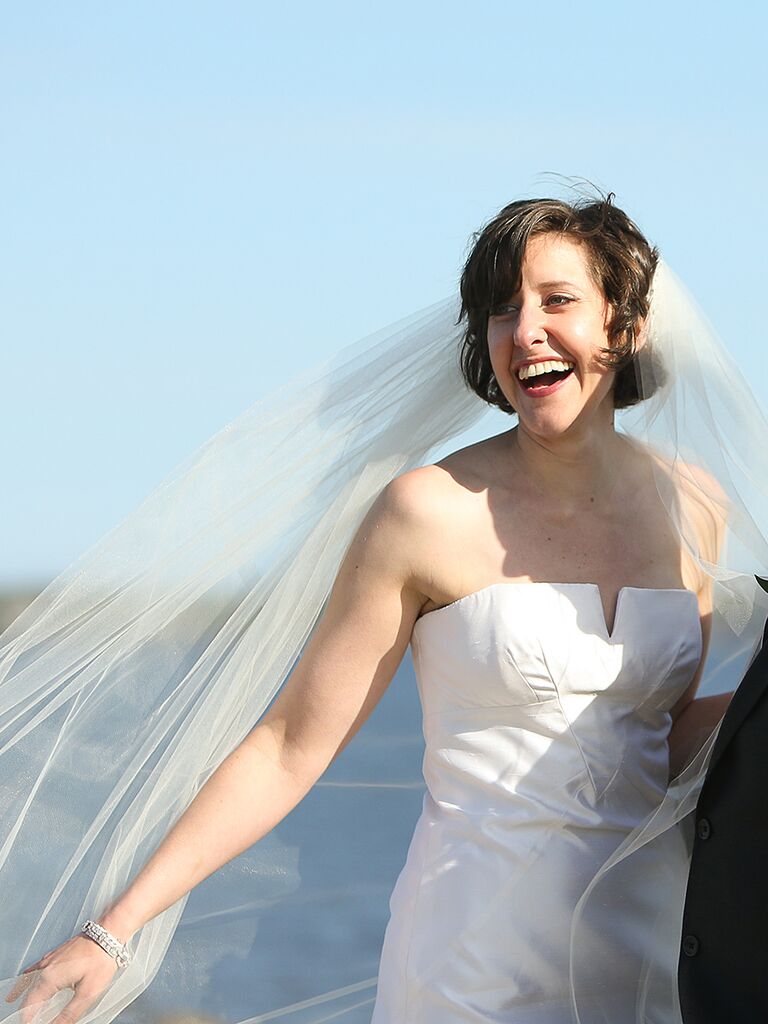 13. Unique Blue Birdcage Veil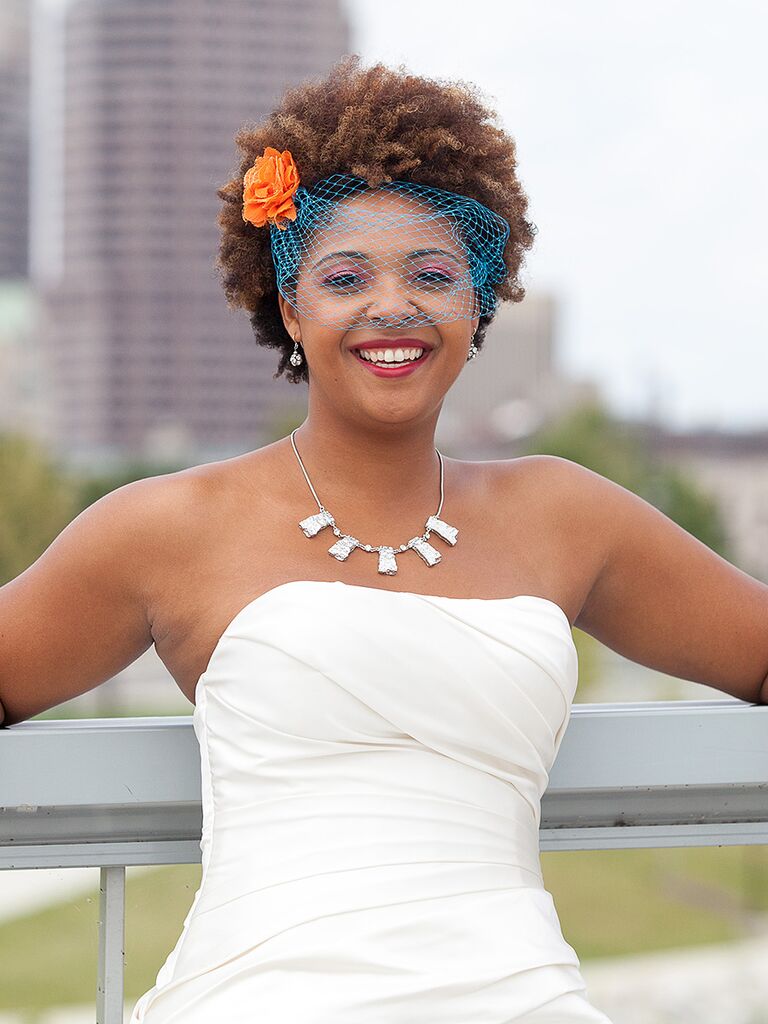 From: A Whimsical Modern Wedding at the Center of Science and Industry in Columbus, Ohio
14. Pixie Cut Hairstyle With a Statement Headband and Birdcage Veil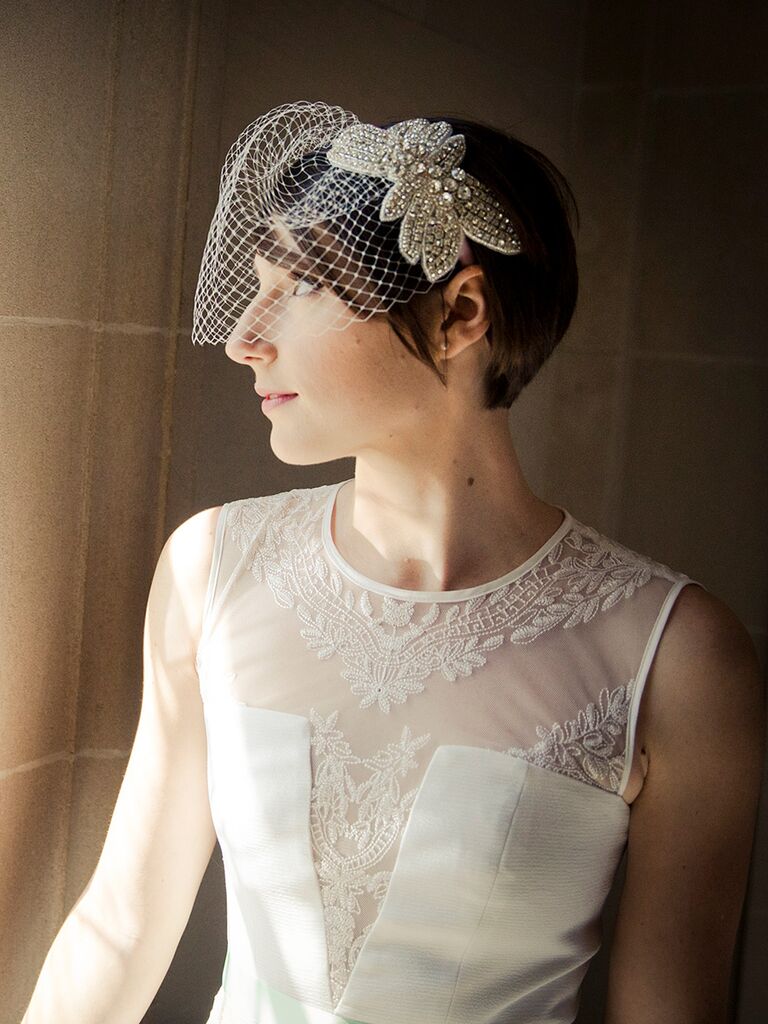 From: An Intimate Wedding at San Francisco City Hall in San Francisco, California
15. Floor-Length Wedding Veil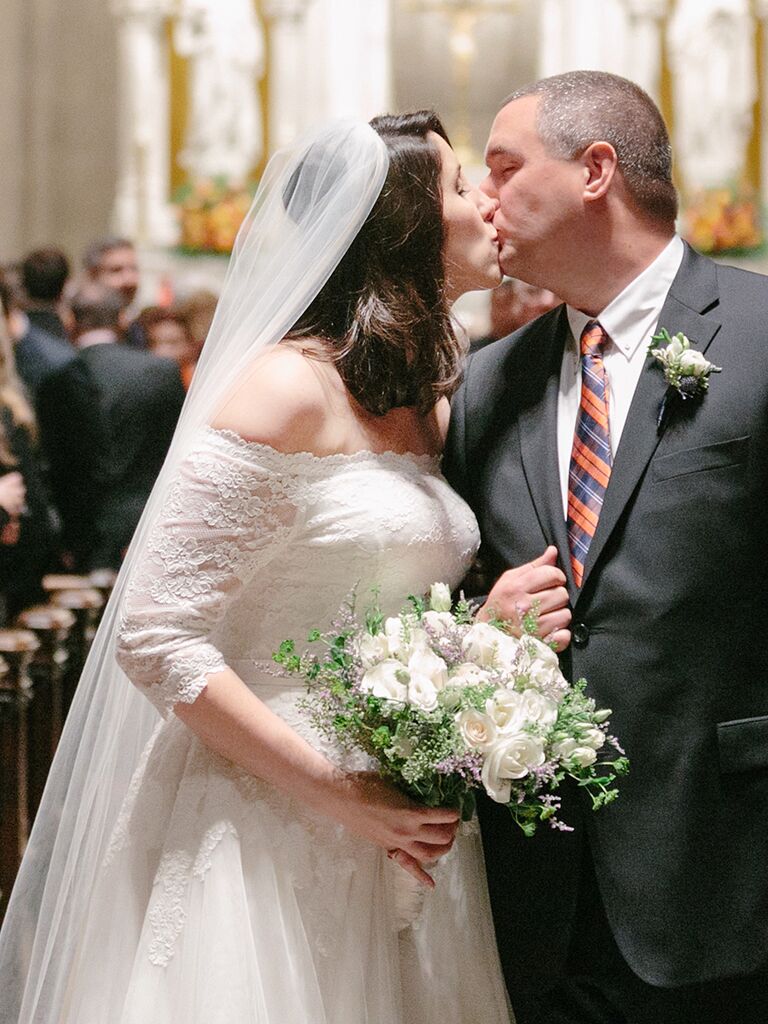 From: A White and Yellow Fall Wedding at Artists for Humanity in South Boston, Massachusetts