Show Us Your Wedding Day Pictures!
Find out how to become a Real Wedding on TheKnot.com and in our magazines.
by The Knot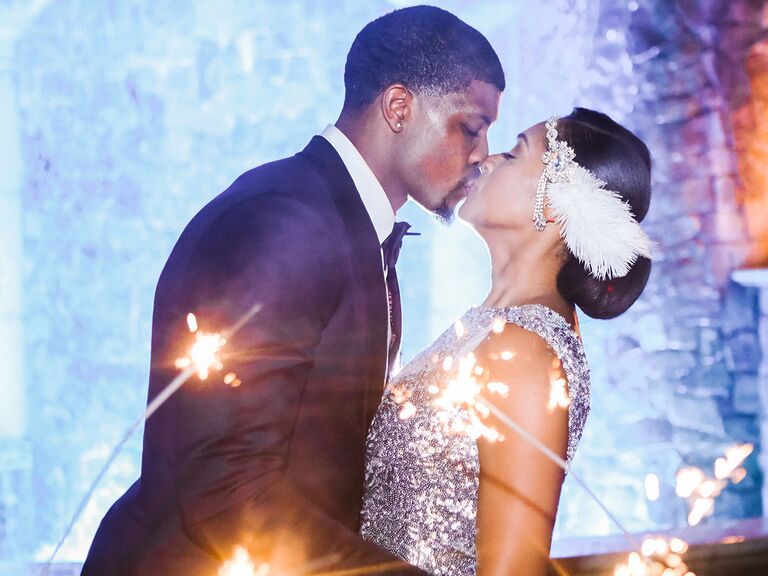 Want to have your Real Wedding on The Knot? Have your photographer send your wedding photos our way via Two Bright Lights. (What's Two Bright Lights? It's an online electronic platform that makes it easy for your photographer to get your wedding published.)
5 Steps to Submit Your Wedding to The Knot
1. Direct your photographer to Two Bright Lights (TwoBrightLights.com/TheKnot) where they may submit your wedding to The Knot (it's free!).
2. The submission with TheKnot.com is considered exclusive and we'll review your wedding within a few weeks. Your wedding may also be eligible for one of our print magazines, though we'll review it for online consideration first.
3. Your photographer can upload up to 100 photos and provide us with information about your wedding, including your vendor team. Be sure your photographer has the best updated email info for you included with your submission—there's a client info field for us to reach out just to you.
4. If your wedding is selected, you'll receive an email with an estimated publish date and a link to our online questionnaire. This is where you'll be able to provide us with extra details, supporting quotes and confirm your full vendor team. The faster you answer the questions, the quicker we can publish your wedding.
5. Your photographer will be notified with the link once the wedding is live. Share with all your friends and family!
We love reviewing your weddings. It's your creative vision and wedding team that keep us inspired and bringing you the best in weddings.
Check out other Real Weddings from around the country here.