Target Launches Wedding Dresses! How Low Will You Go?
by Jennie Ma
Target just launched a small collection of wedding dresses that range from $69.99 to $129.99! This got us thinking: how low are you willing to go for your wedding dress? Would you buy a wedding dress from Target?
I would have see the dresses in person first but here are some other lower-price point gowns all under $600 if you're on a budget!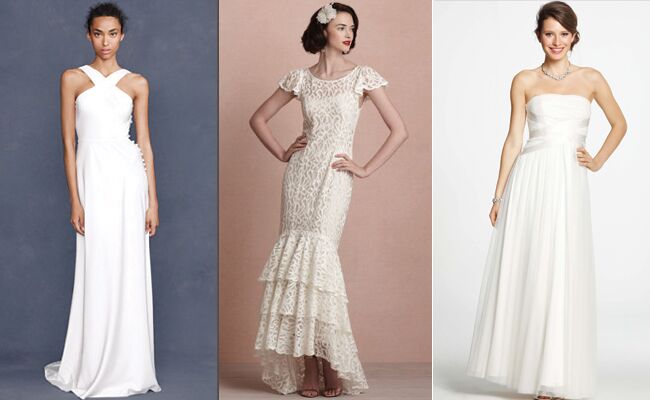 From left to right: Halter gown, $450, JCrew.com; flamenco style gown, $600, BHLDN.com, tulle strapless dress, $550, AnnTaylor.com
> See the full J.Crew collection!
> Search hundreds of gowns in stores now!