Here's the Close-Up of Jaimie Alexander's Engagement Ring You've Been Waiting For!
The 'Thor' actress finally displayed her sparkler from 'Twilight' star Peter Facinelli on the red carpet -- and it was definitely worth the wait.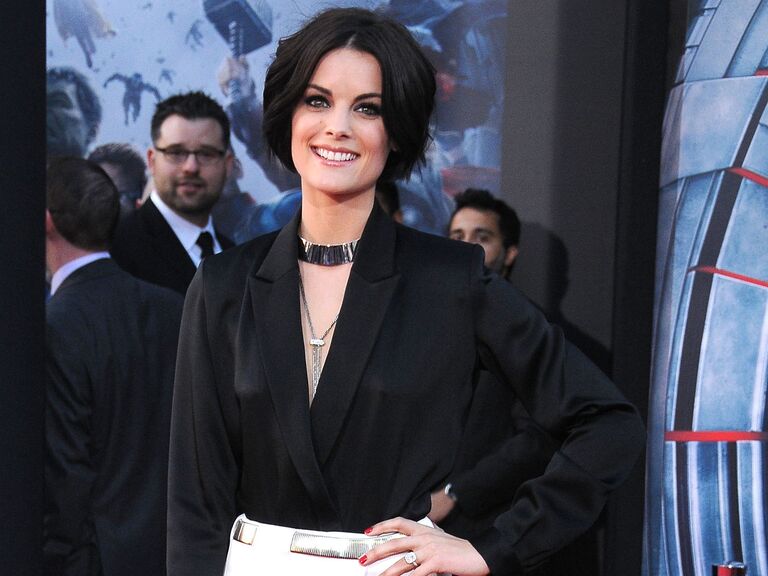 Getty Images
Ever since Jaimie Alexander and Peter Facinelli got engaged on the top of the Empire State Building in New York City in March, we've been not-so-patiently waiting for a red carpet engagement ring debut. On April 13, we finally got one when the Blindspot actress stepped out at the Avengers: Age Of Ultron premiere in Los Angeles. Wearing a black tuxedo top and a cream-colored skirt, her look was already bridal-inspired, but when she showed off her flawless red manicure and sparkler, that was when we needed sunglasses to properly inspect.
While no official details have been released about her ring, it looks like her blindingly-gorgeous ring is a cushion-cut diamond in a halo setting, with a diamond band. You did well, Peter!
Let's see it up close, shall we?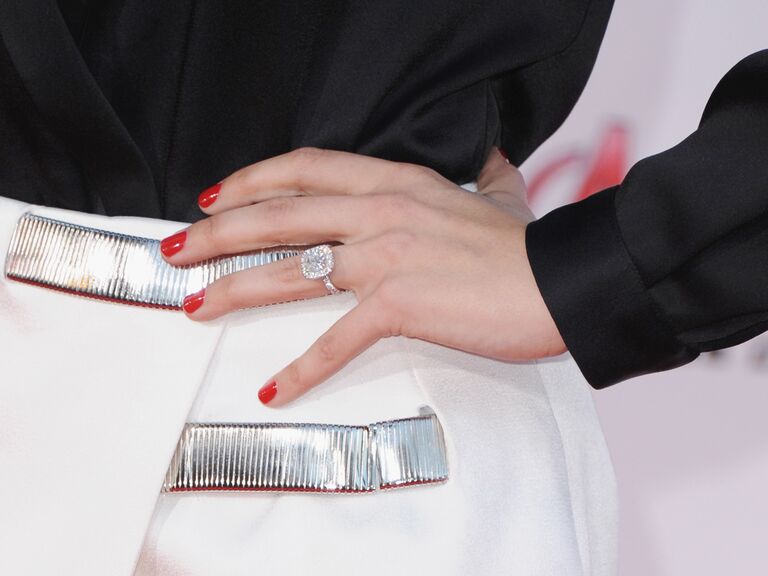 Jaimie and Peter started dating when they were both working on the show Nurse Jackie in 2012, according to People.
"I know how [the relationship] makes me feel in my heart … it makes me feel really good. He's a good guy with a great family and I couldn't be any luckier," Jaimie told the outlet at the time.

What do you think of Jaimie's engagement ring, Knotties?