15 Awesome DIY Wedding Cake Topper Ideas
This is a DIY project you can totally tackle.
DIY might seem like a daunting concept when it comes to your wedding decor—and trust us, there are some things you could totally do yourself, and others you should leave to the pros. Calligraphing 150 (or more) wedding invitation envelopes for example, isn't for everyone. But DIYing a single cake topper that can be kept as a special keepsake for years to come? Ah, yes. That's much better.
From rustic, natural toppers to unique cartoon creations, get inspired by these awesome DIY wedding cake topper ideas.
Mini Burlap Banner Cake Topper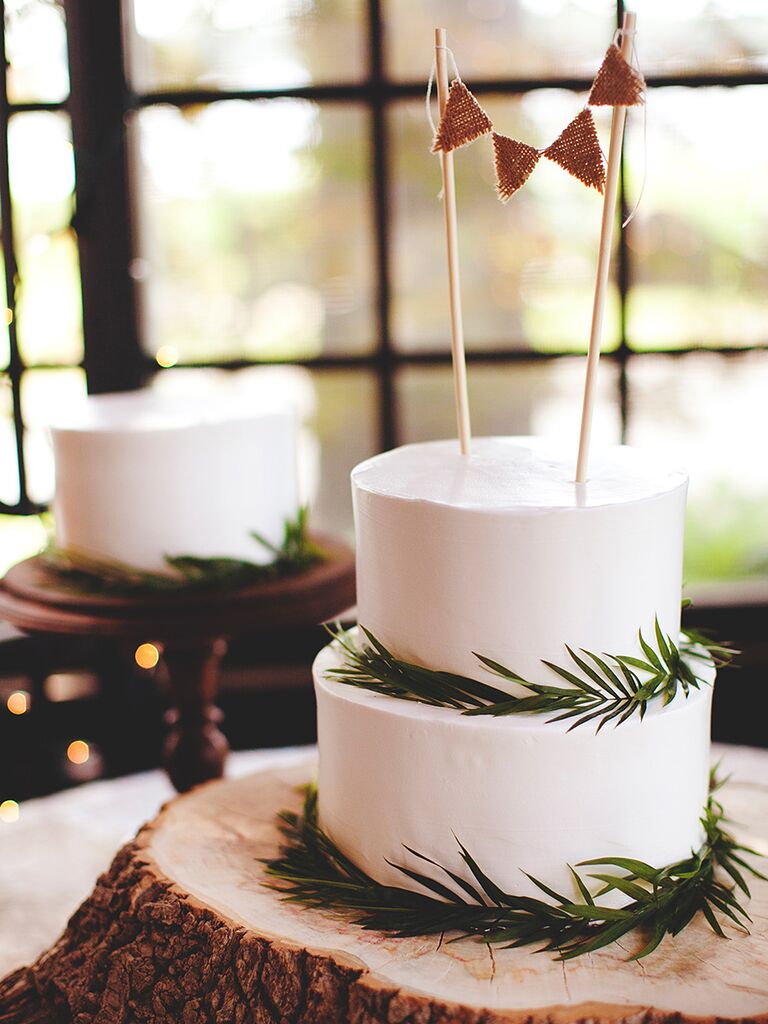 From: A Rustic, Elegant Wedding at the Waldenwoods Center in Hartland, Michigan
Rustic Twig Cake Topper
From: A Rustic Wedding at Moonlight Basin in Big Sky, Montana
Perler Mario Kart Cake Topper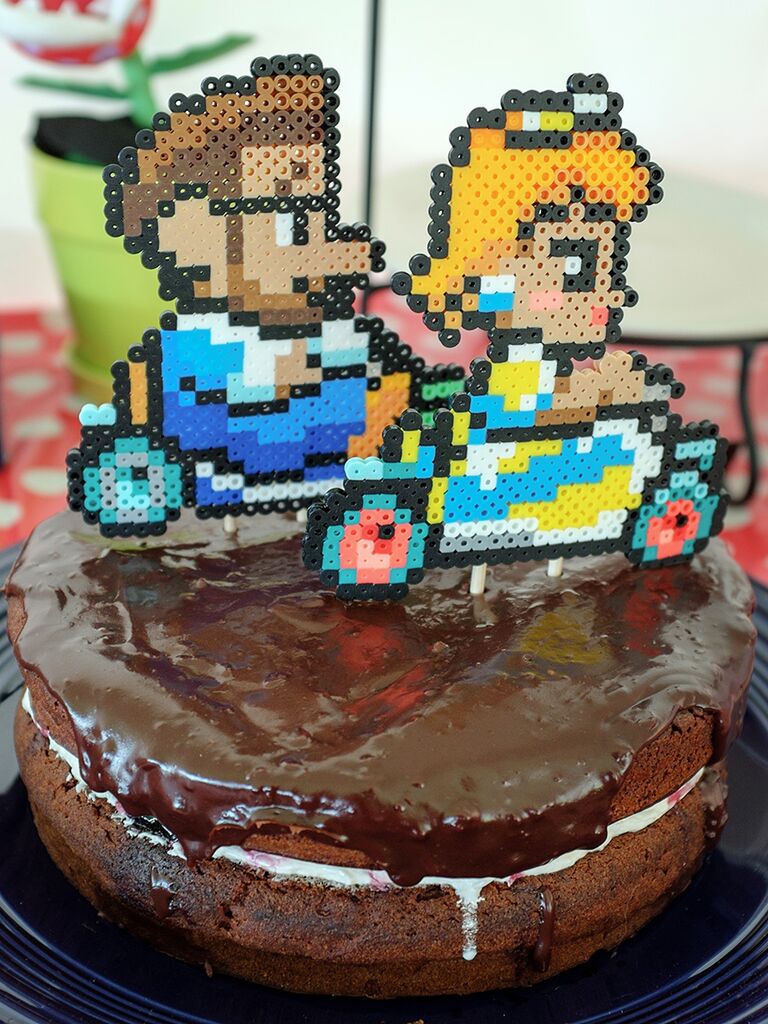 From: A DIY Wedding at Odiorne State Park in Rye, New Hampshire
Rustic "We Do" Bird Cake Topper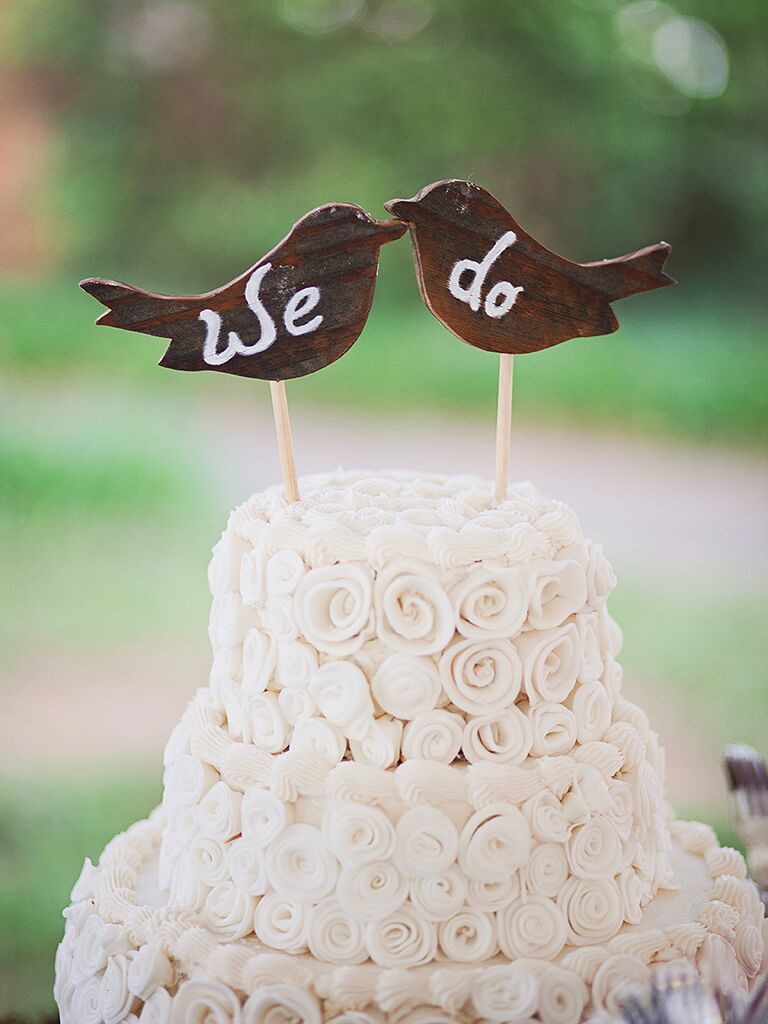 From: A Classic Wedding at Shuford House and Garden in Hickory, North Carolina
Paper Cut-Out Cake Topper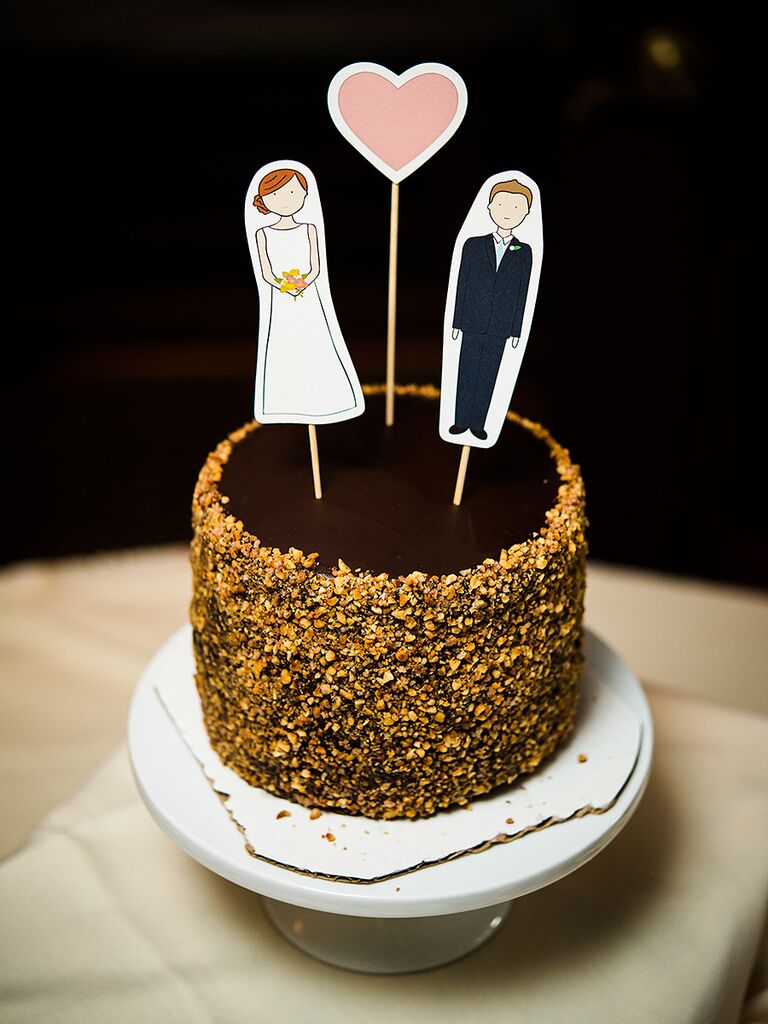 From: A Simple, Mountainside Wedding at the Conus Inn in Dickerson, Maryland
L-O-V-E Cake Topper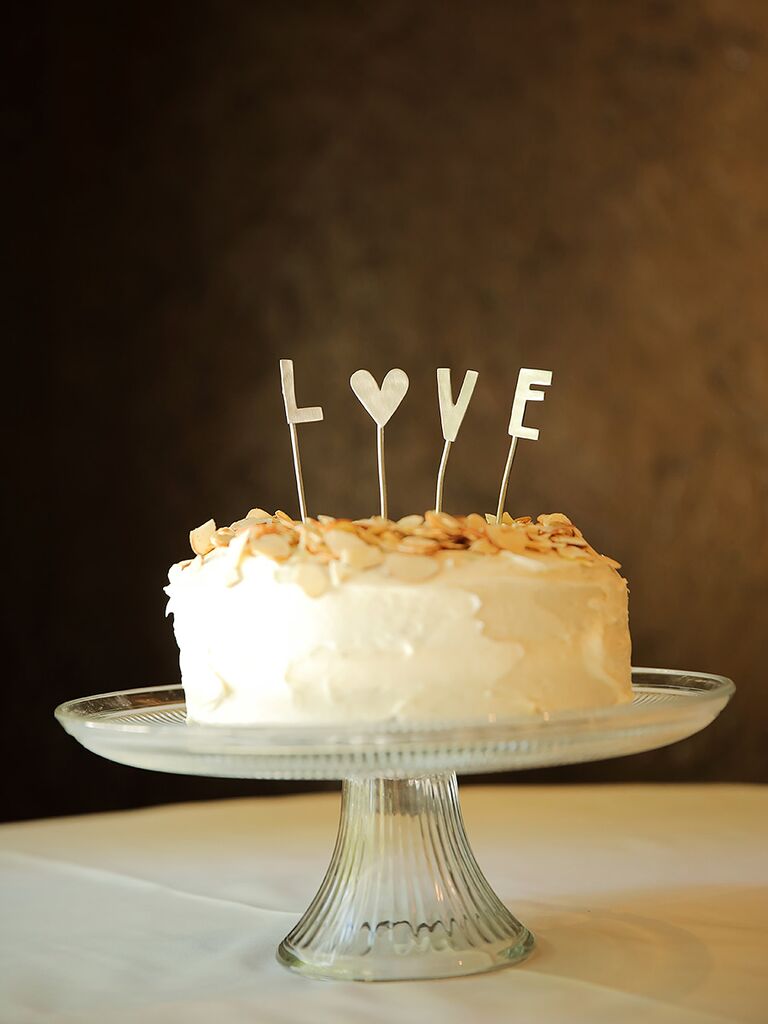 From: A Sentimental Outdoor Wedding at Millcreek Inn in Salt Lake City, Utah
Peeps Cake Topper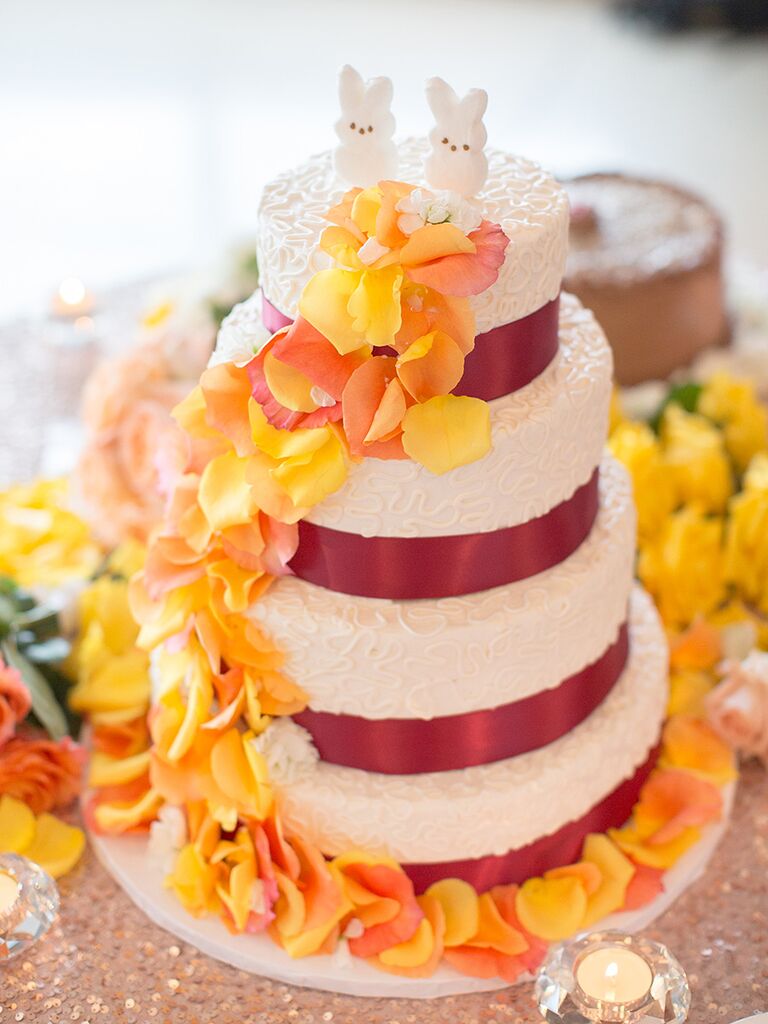 From: A Classic, Traditional Wedding at Embassy Club West in Des Moines, Iowa
DIY Rustic Wood Banner Cake Topper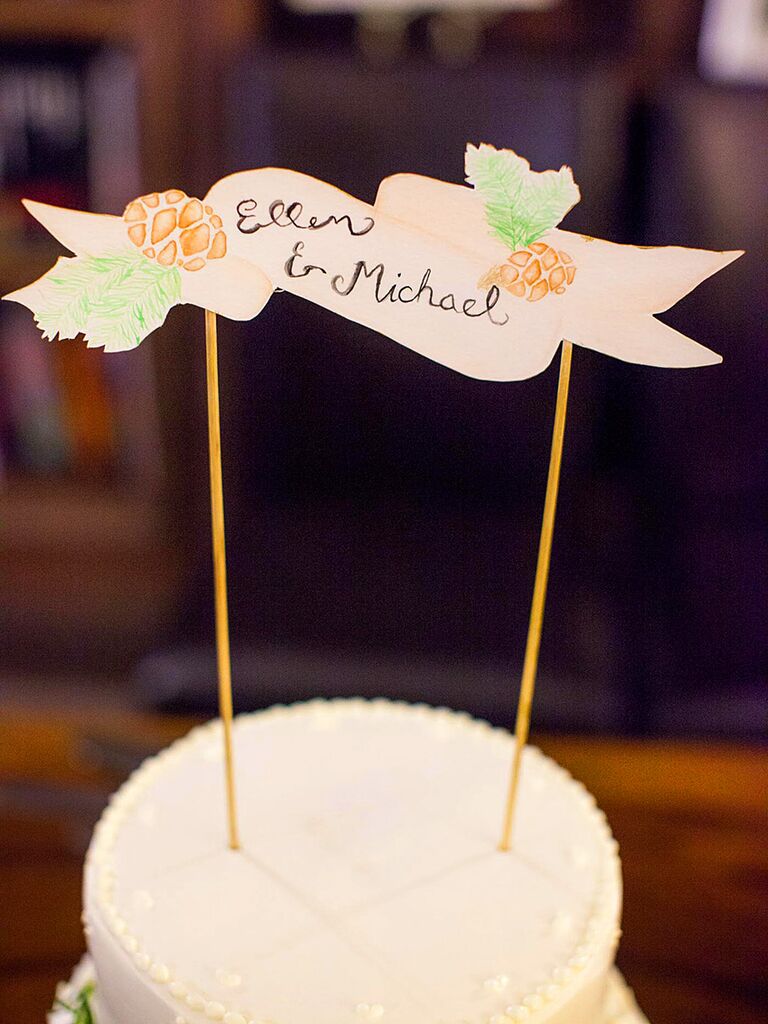 From: A Whimsical, DIY Wedding at Ralston White Retreat in Mill Valley, California
Mr & Mrs Banner Cake Topper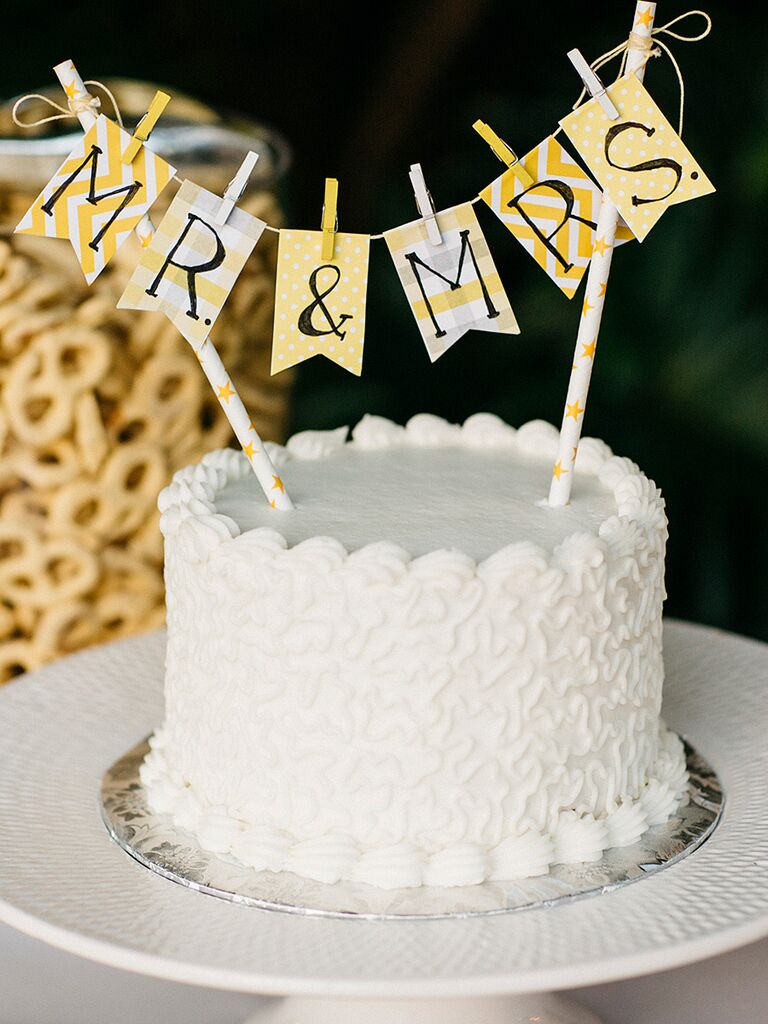 From: A Yellow Wedding at the Jewel Box in St. Louis, Missouri
'South Park' Cut-Out Cake Topper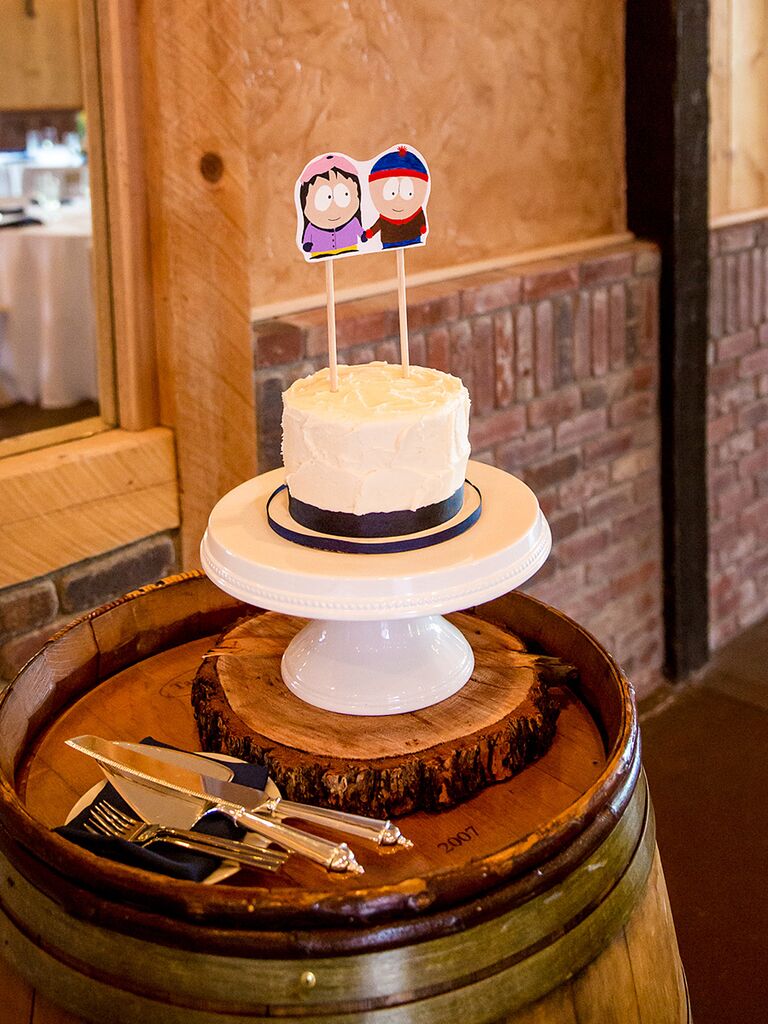 From: A Rustic Sunflower-Filled Wedding at Crooked Willow Farms in Larkspur, Colorado
Polaroid Picture Cake Topper
From: A DIY Woodland Wedding at Hidden Hills Cabins in Broken Bow, Oklahoma
Lego Cake Topper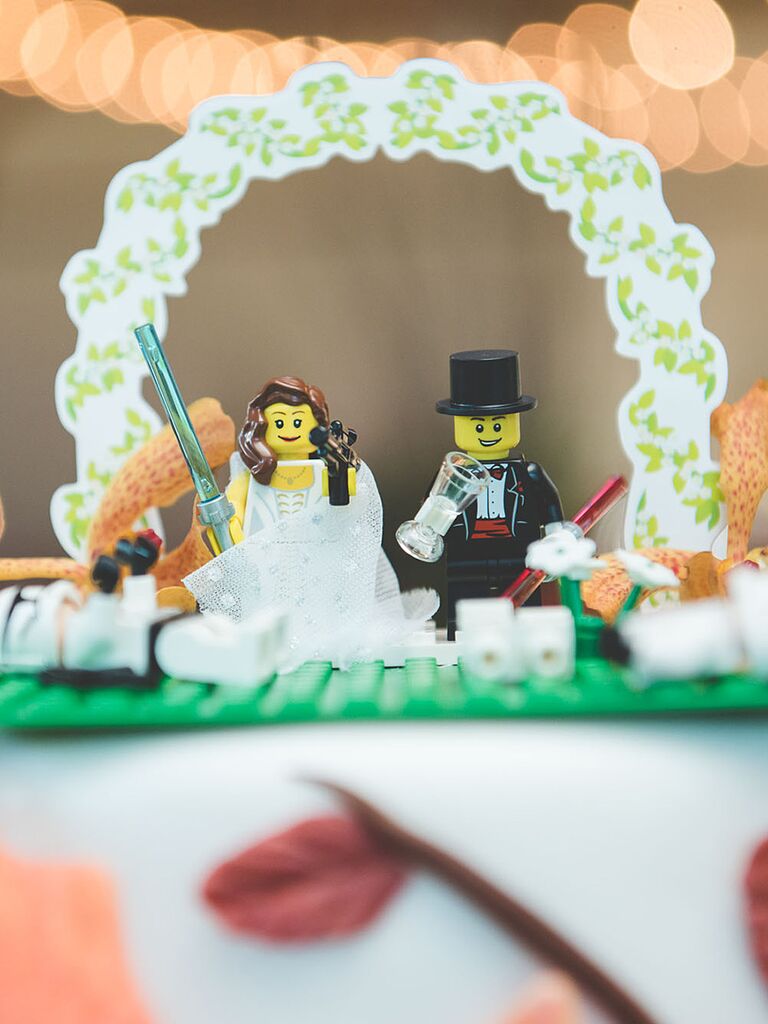 From: A 'Lord of the Rings'-Inspired Wedding at Knowlton Mansion in Philadelphia, Pennsylvania
Handmade Cartoon-Themed Cake Topper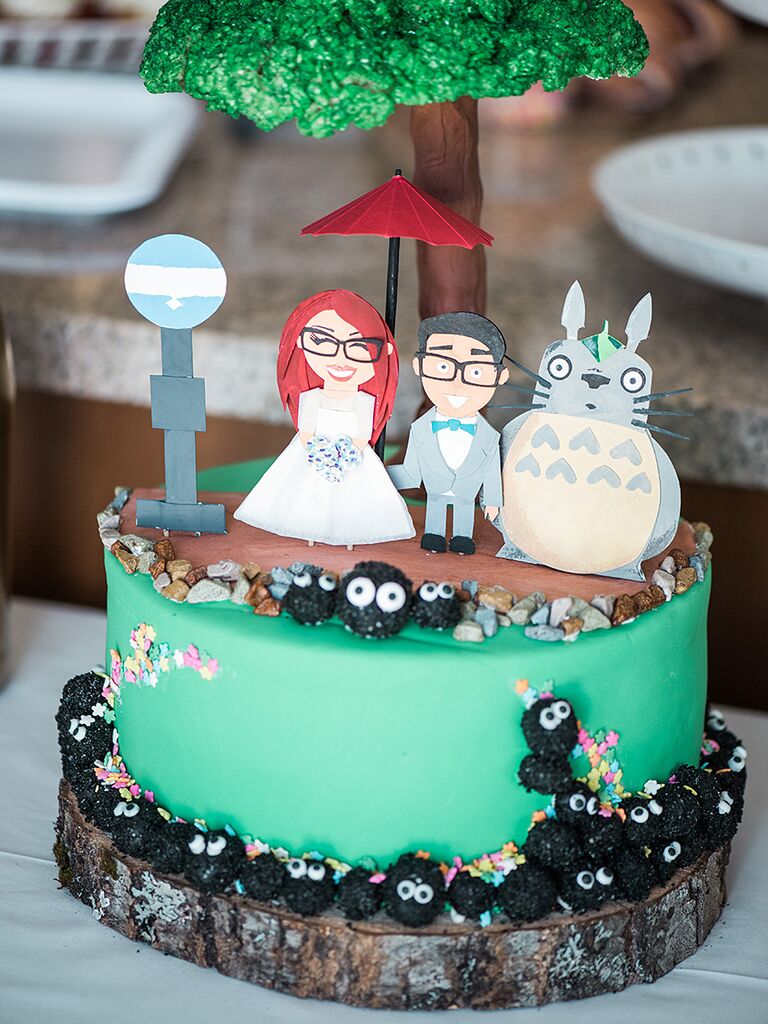 From: A DIY Comic Book Wedding at a Private Residence in Beaumont, California
Rustic Pinecone Cake Topper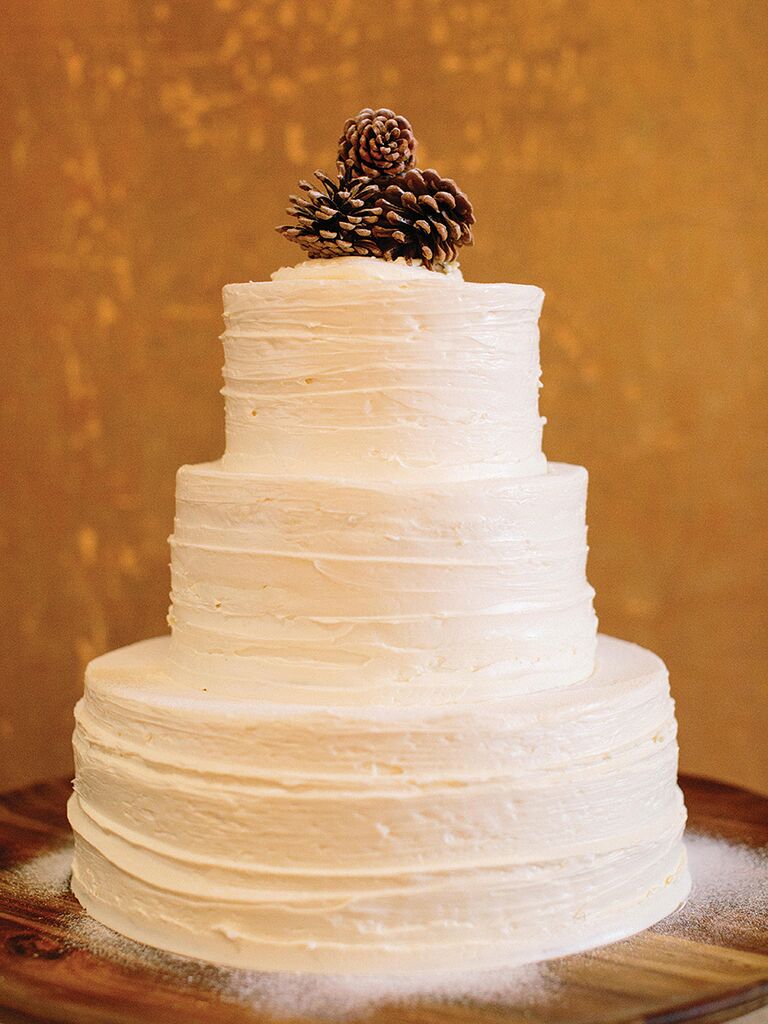 Glitter Paper Triangle Banner Cake Topper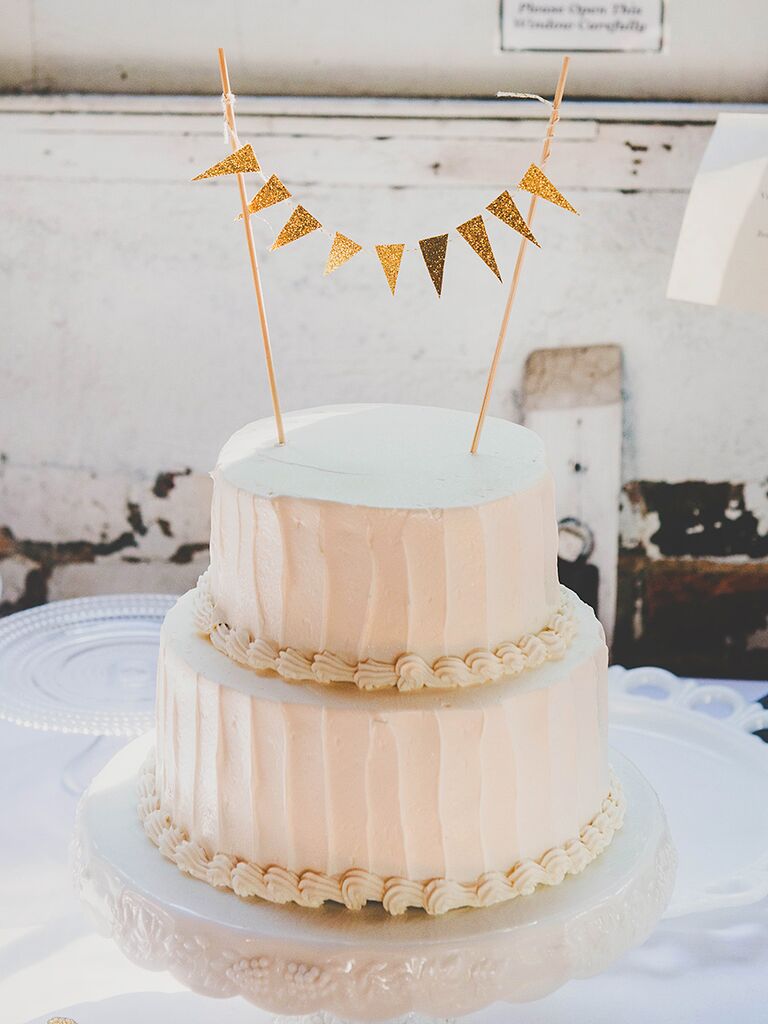 From: A Romantic, Glamorous Wedding With a Rustic Twist at the Lace Factory in Deep River, Connecticut