Here's How to Guarantee You'll Be Comfortable in Your Wedding Dress
Because it's as important to feel good as it is to look good.
by Kelley Rowland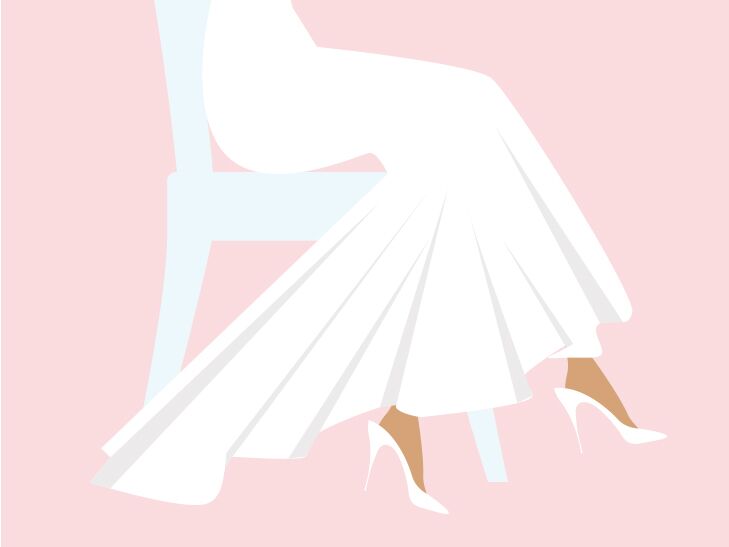 When you start shopping for your wedding dress, there are a ton of things you're looking for: a knockout silhouette, a flattering neckline and gorgeous details, to name just a few. Basically, you're probably thinking more about how it looks than how it feels. But let's be real: You don't want to spend one of the happiest days of your life in an uncomfortable dress. We've got you. Follow our list of five must-dos to make sure you'll love wearing your dress as much as you'll love how you look in it.