The Best 12-Year Anniversary Gifts to Celebrate a Dozen Years of Marriage
Mark the 12th wedding anniversary with traditional and modern gifts of silk, linen and pearls.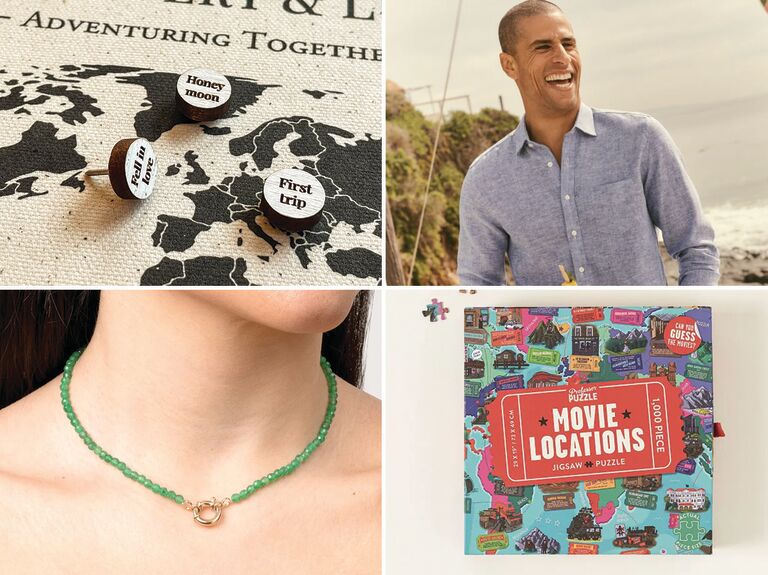 We have included third party products to help you navigate and enjoy life's biggest moments. Purchases made through links on this page may earn us a commission.
Every year of marriage is worthy of special recognition—and the 12th anniversary is no different. Picking out a thoughtful 12-year anniversary gift for your partner or favorite couple is a sweet way to honor a dozen years of married life. To help you get started, we've compiled a list of traditional and modern anniversary gifts for this romantic milestone. If you'd prefer to take a different approach, we've also included some awesome alternative gifts to treat your spouse or a lucky couple in your life. Keep reading to find out more about shopping for the 12th wedding anniversary.
In this article:
Traditional 12-Year Anniversary Gifts
The traditional 12-year anniversary gifts are silk and fine linen, two natural fabrics that symbolize the security of a stable and happy marriage. Silk signifies the luxury of having a partner you can rely on, while linen speaks to the comfort of a long-lasting loving relationship. While these beautiful materials are rich in meaning, they also make really great anniversary gifts for him, her or them. From comfortable bed linens and elegant clothing to meaningful wall art and practical accessories, there are a lot of different ways to incorporate the traditional 12th anniversary theme into your gift.
Linen Bed Blanket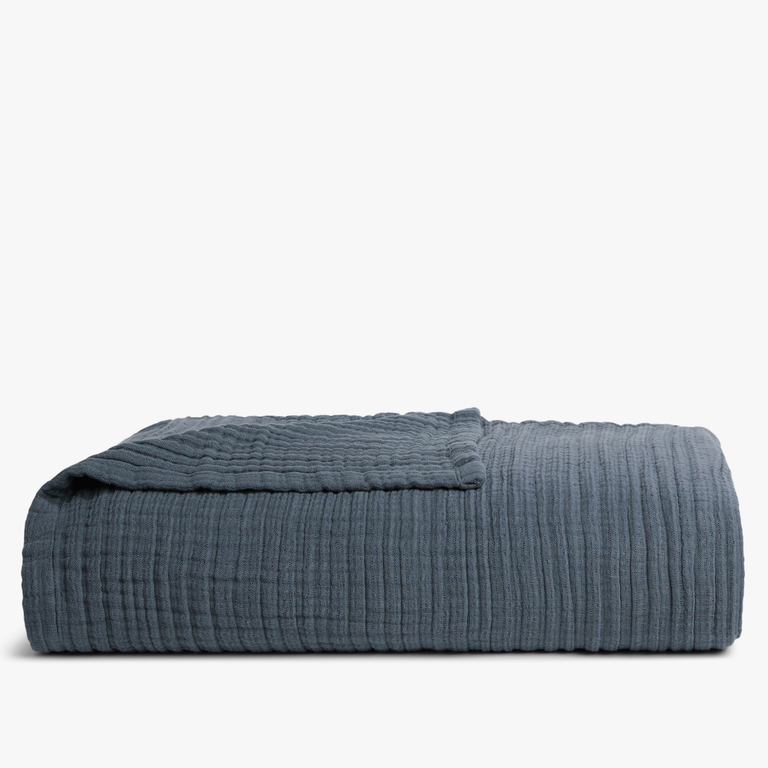 We can't think of anything more comforting than snuggling up in bed together after a long day—and what better way to add an extra layer of warmth to your bedroom than with this stylish woven blanket? This traditional 12th anniversary gift is made from a soft blend of linen and cotton fibers that'll keep you and your spouse super cozy all night and make weekend lie-ins feel extra special.
Washable Silk Robe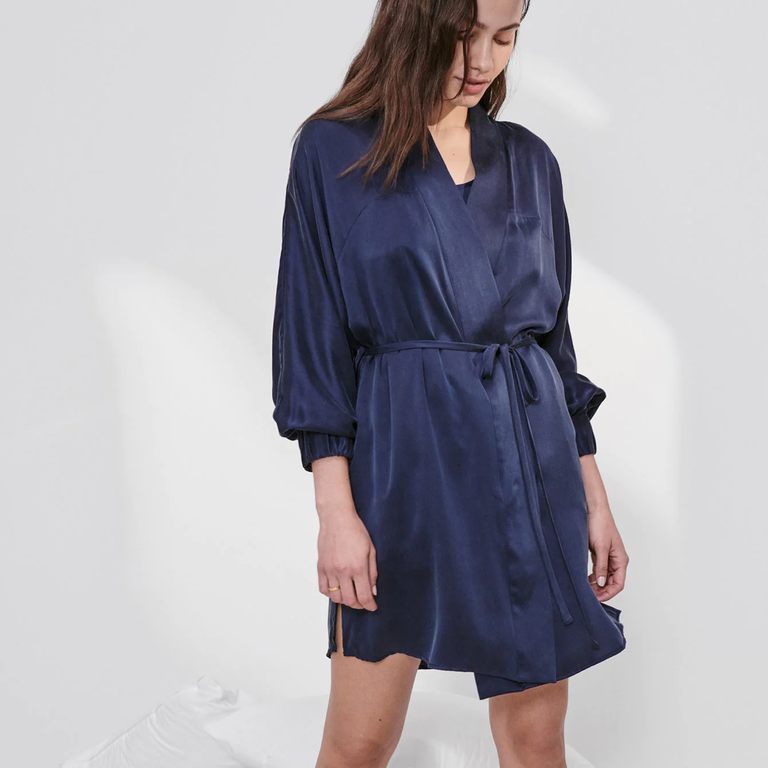 One of our all-time favorite gift ideas is Lunya's silk loungewear, which happens to be right on theme for the 12-year anniversary. This luxurious robe is made from 100% silk and is sure to make your spouse feel like a million dollars. It even boasts thermoregulating qualities to help them maintain a consistent body temperature, so they won't get too hot or too cold while wearing it. The robe also includes a removable belt and pockets and is machine washable for easy laundering. Use the code FOR-TK20 for $20 off your first order of $100 or more.
Silky Sheet Set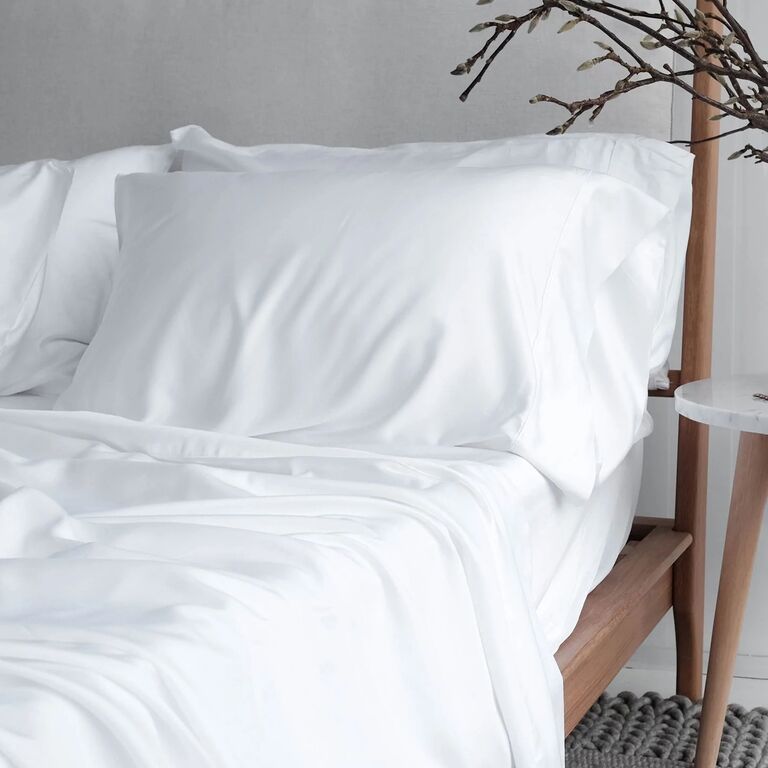 For your 12th wedding anniversary, give your spouse the gift of a good night's sleep with a silky sheet set from Eucalypso. This moisture-wicking, hypoallergenic bedding is made from a silk alternative that's both sustainable and seriously snooze-worthy. The set includes a fitted sheet, a top sheet and one or two pillowcases (depending on the size you choose). It comes in a range of neutral shades, as well as limited collection colors that'll tie in with any bedroom decor scheme.
Custom Linen Map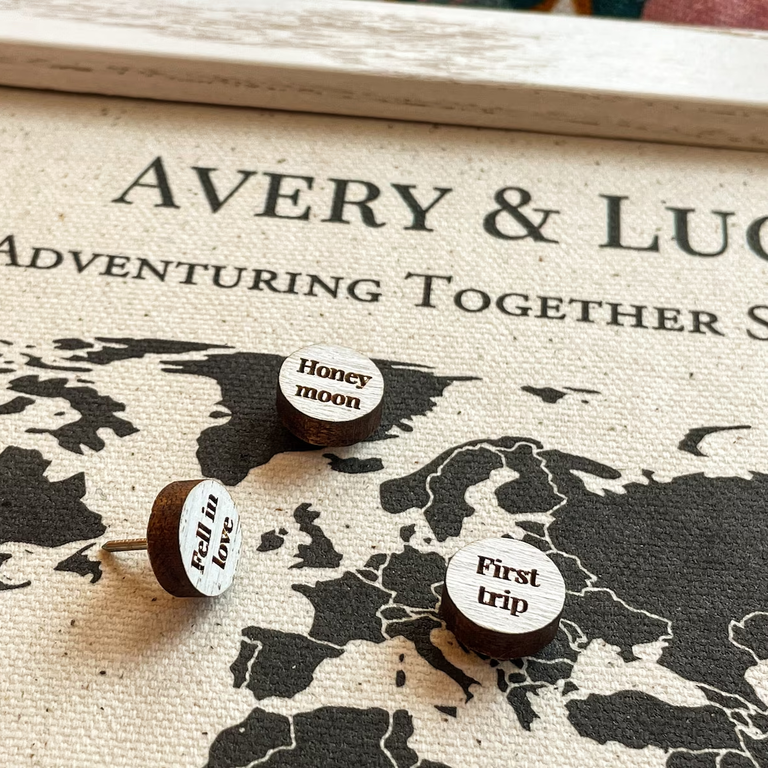 If you're shopping for a spouse or couple who loves traveling, this custom map will give them all the feels. It's printed on stretched linen fabric and comes with 10 pushpins to mark the meaningful moments in their relationship, from the first date to their honeymoon. Choose from a map of the world, the US or their favorite state for a super thoughtful 12th anniversary gift. Bonus: You can select the text for each push pin, so feel free to get creative!
Silk Pajama Set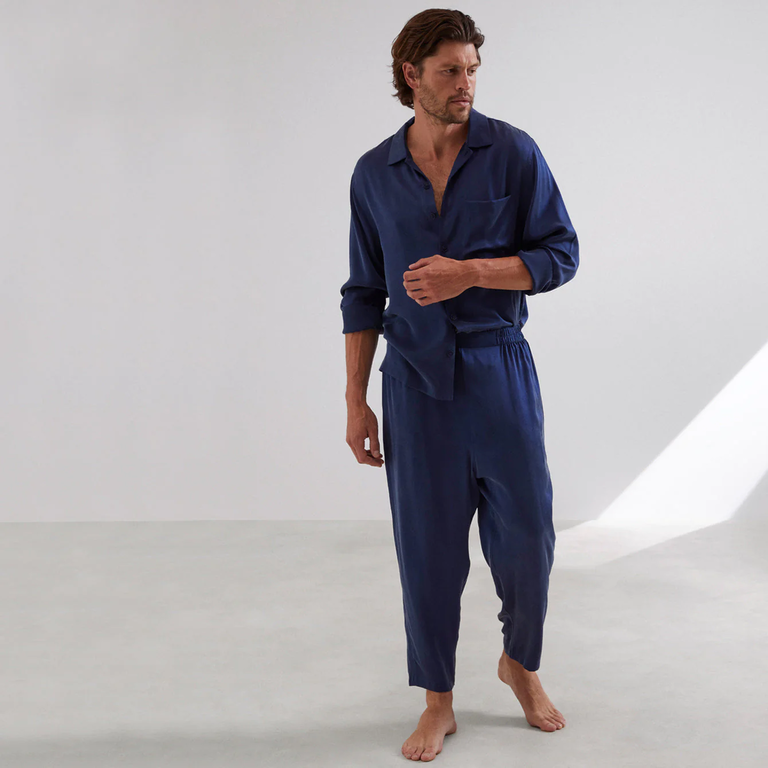 Want to upgrade your spouse's loungewear from old tees and baggy sweats? Enter Lunya's silk menswear collection. This loungewear set includes a relaxed long-sleeve silk shirt and drawstring-waistband joggers, which are guaranteed to elevate their chill-out days. The deep pockets are an added bonus, especially if your partner likes to carry things around with them.
Wrinkle-Resistant Linen Shirt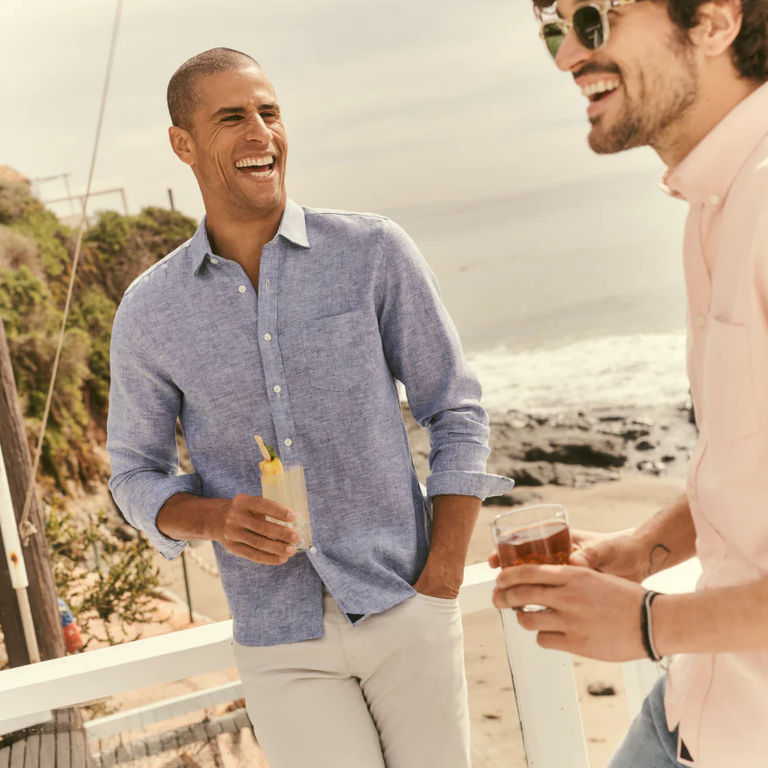 A classic linen shirt makes an excellent 12-year anniversary gift for a stylish spouse, especially if you plan on going out to celebrate. With a short hemline designed to be worn untucked, this long-sleeve button-down style is ideal for anyone who prefers to look relaxed and smart at the same time. It's even made from wrinkle-resistant fabric, which is always a winner in our book (especially with linen!). The shirt comes in six colors and multiple size options, including slim and tall, for a perfect fit.
Silk Sleep Mask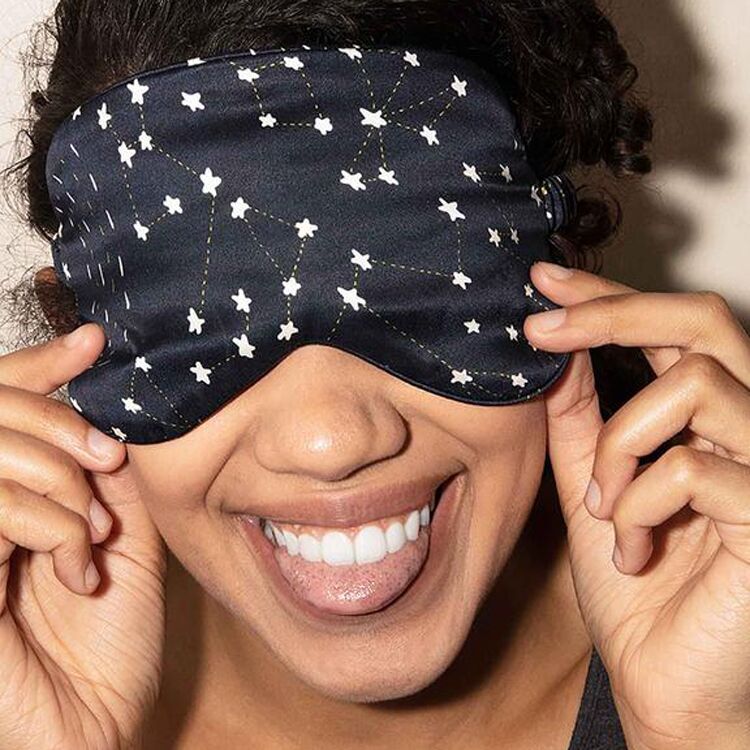 Make your spouse feel pampered with this deluxe silk sleep mask. It's made of breathable fabric that protects the face from friction damage while sleeping, allowing them to wake up looking (and feeling) refreshed. This stylish sleep accessory comes in a handful of fun color options, including this black and white star pattern. We predict a sweet response from your partner (and even sweeter dreams).
Linen Song Art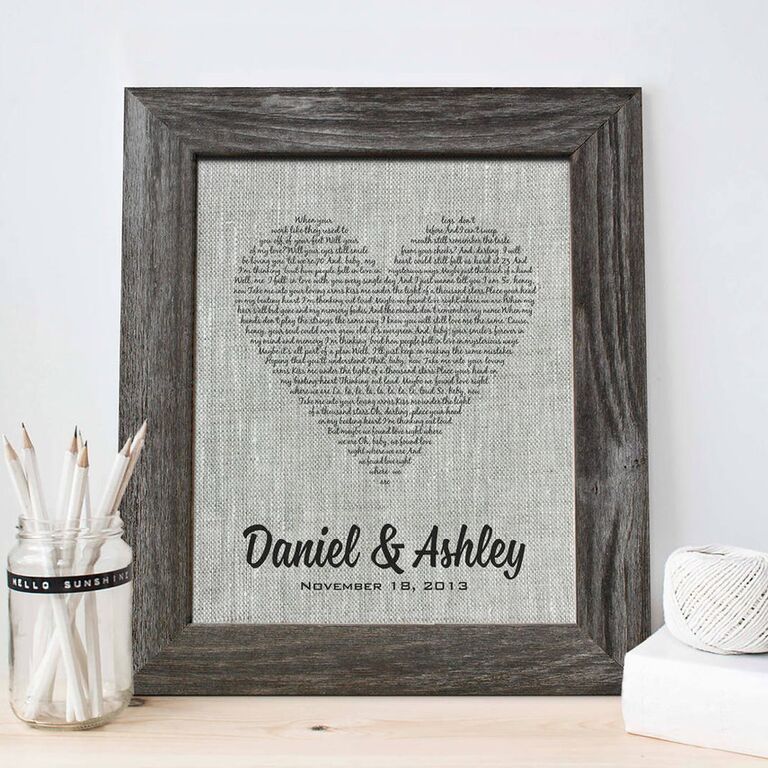 If your spouse is a romantic at heart, give them that warm and fuzzy feeling all over again with a personalized anniversary gift. This custom linen print takes inspiration from your first dance song (or any other tune you both love), with lyrics artfully arranged inside a heart. You can also add your names and wedding date for an extra personal touch. Choose from two framing options for a 12-year anniversary gift that's ready to display right away.
Silk Slip Skirt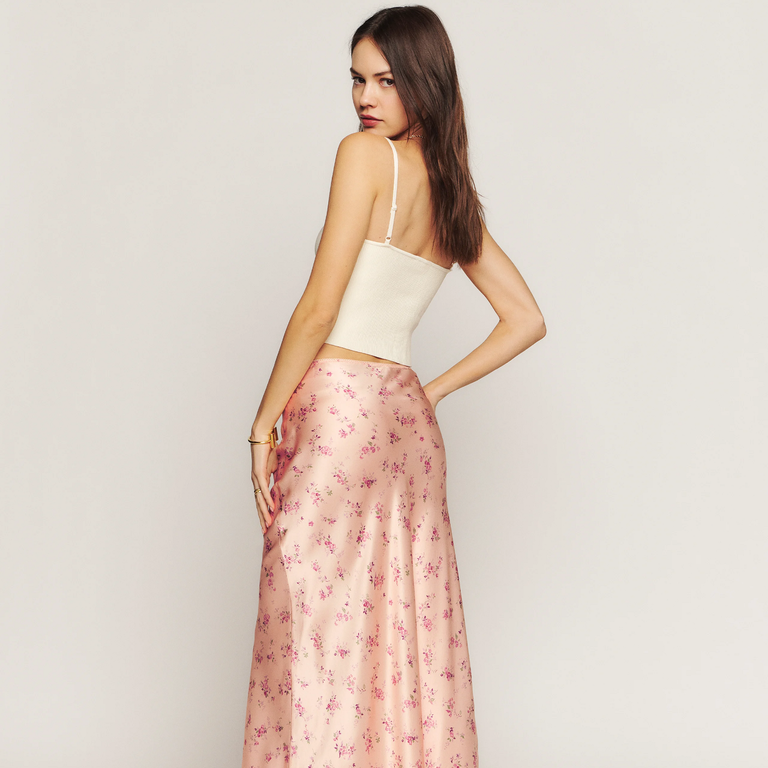 Shopping for a fashionable spouse doesn't have to be tricky, especially when you have luxurious fabrics like silk to work with. This elegant slip skirt is made from sustainable silk charmeuse fabric that drapes like a dream. The elastic waistband and ankle-length hemline make it super wearable for day or night, and it comes in a variety of colors and patterns suitable to any style (we adore the cute floral print). Don't be surprised if your partner wants to wear it immediately for a romantic anniversary night out.
Linen Tote Bag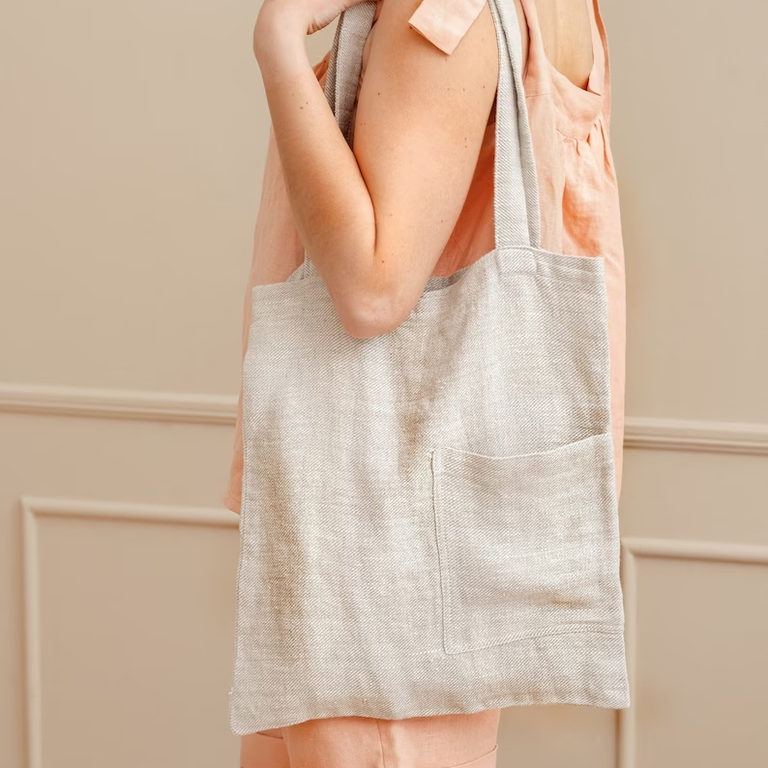 Sometimes practical gifts are the way to go, especially if your partner favors functionality over fuss. This reusable linen tote is ideal for anyone who wants to cut down on disposable shopping bags when they're doing their groceries or shopping the farmer's market. It's made from 100% organic linen and features two front pockets for handy storage. P.S.: It's also great for trips to the pool or the beach, in case you have a tropical anniversary trip coming up.
Modern 12-Year Anniversary Gifts
If timeless elegance is a quality you admire, you'll be delighted to learn that pearls are the modern 12-year anniversary gift. These pretty gems symbolize purity, wisdom and love, making them a fitting tribute to a marriage that has flourished for over a dozen years. A romantic gift made from (or inspired by) pearls is a lovely way to show your spouse how much you treasure them. While jewelry may be one of the first things to spring to mind, there are many other ways to be creative with this iridescent stone. Check out our top pearl presents that are sure to wow your partner or favorite pair.
Mother-of-Pearl Cuff Links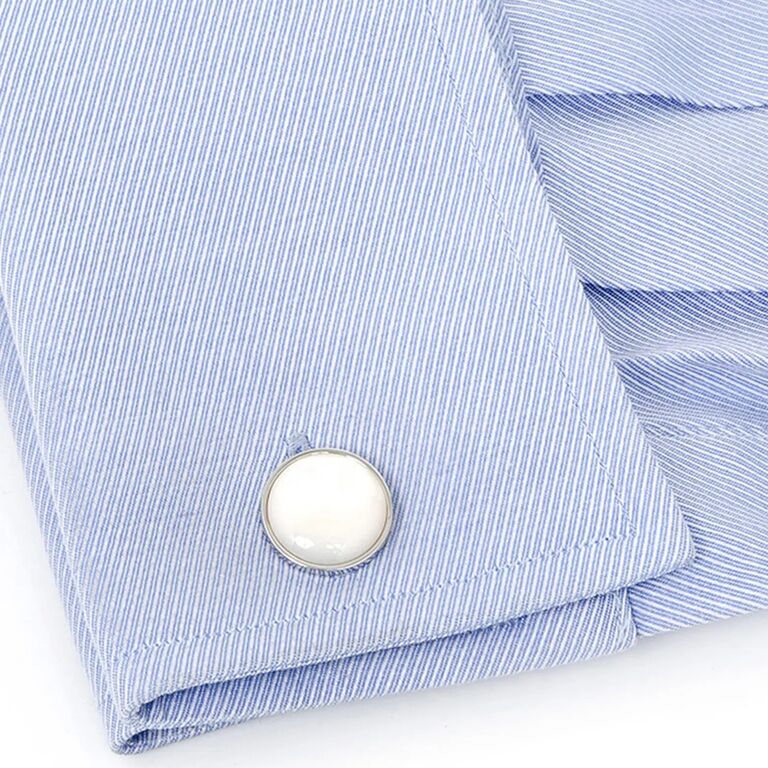 Whether your spouse dresses up every day for work or just likes to look their best for special occasions, these pearl-inspired cuff links will help them play the part. They're made from mother-of-pearl set in high-shine rhodium plates, which add a touch of elegance to the simplest of outfits. Want to really impress? Present them to your partner and take them out on a romantic date so they can show off their new accessories immediately.
Mother-of-Pearl Picture Frame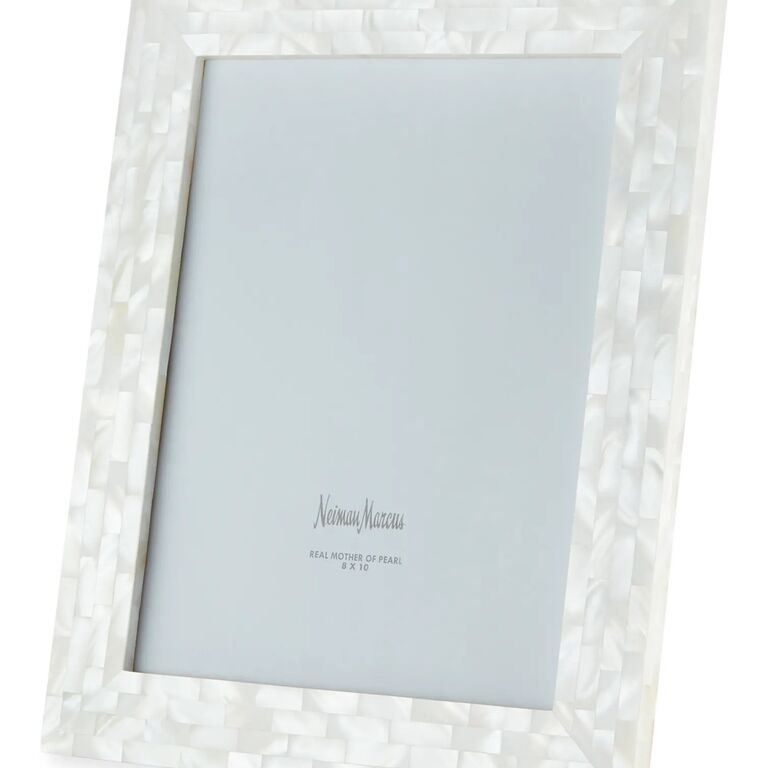 After 12 happy years of marriage, you and your spouse have likely accumulated plenty of special photos together. Make your favorite snapshot shine even brighter with this gorgeous mother-of-pearl picture frame. Whether you display it on the wall, mantel or nightstand, it'll remind you of all the good times you've shared.
Pearlescent Pocket Knife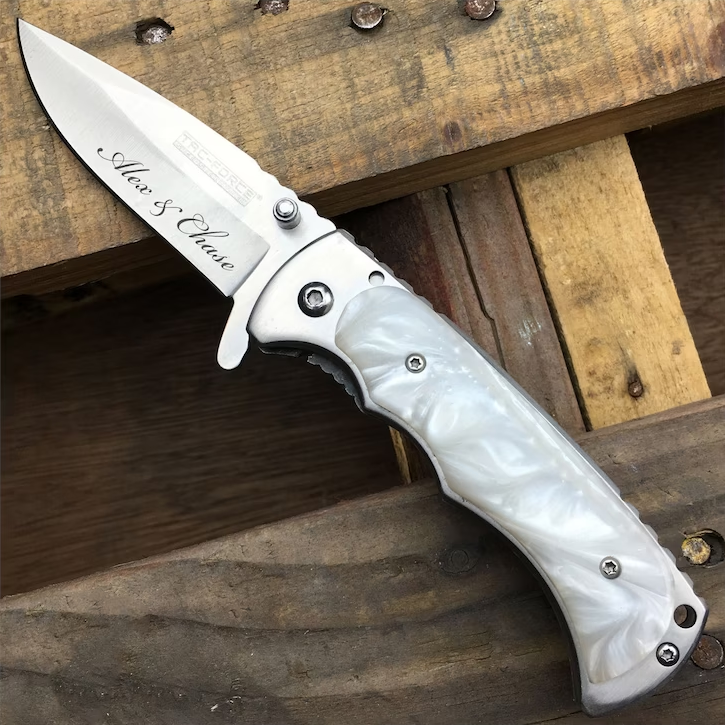 If you think pearls only make for prim and proper presents, think again! This handy pocket knife is a great choice for anyone who appreciates practical and meaningful gifts. The white pearlescent handle reflects the modern 12th anniversary theme, while the stainless steel blade keeps utility at the forefront. Have it engraved with a funny message to show off your super-sharp wit and give this pearl-inspired gift more of an edge.
Pearl Hoop Earrings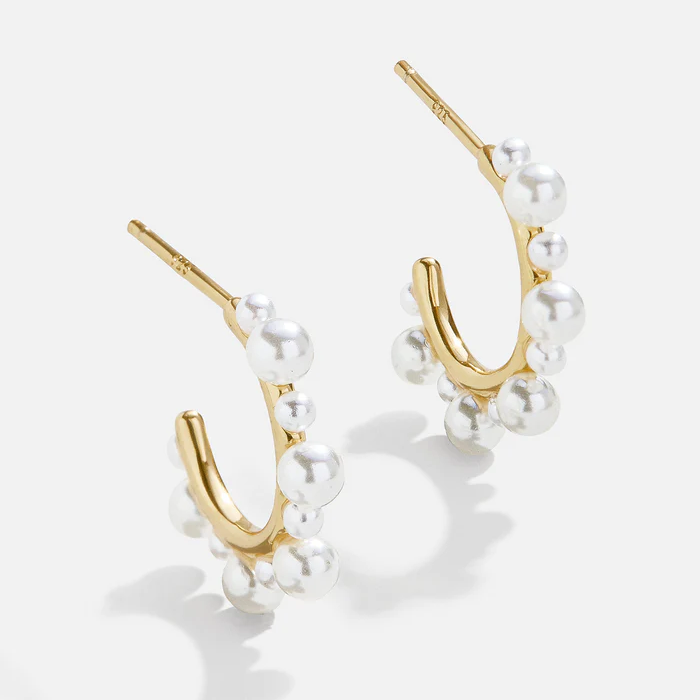 Give the classic pearl a modern upgrade with these trendy hoop earrings from BaubleBar. They're made from 18K gold-plated silver and bejeweled with elegant glass pearls for stylish accessories your spouse will want to put on every day. Whether they wear them alone or with other coordinating jewelry, they'll be reminded of your love and thoughtfulness each time they look in the mirror.
Mother-of-Pearl Ring Dish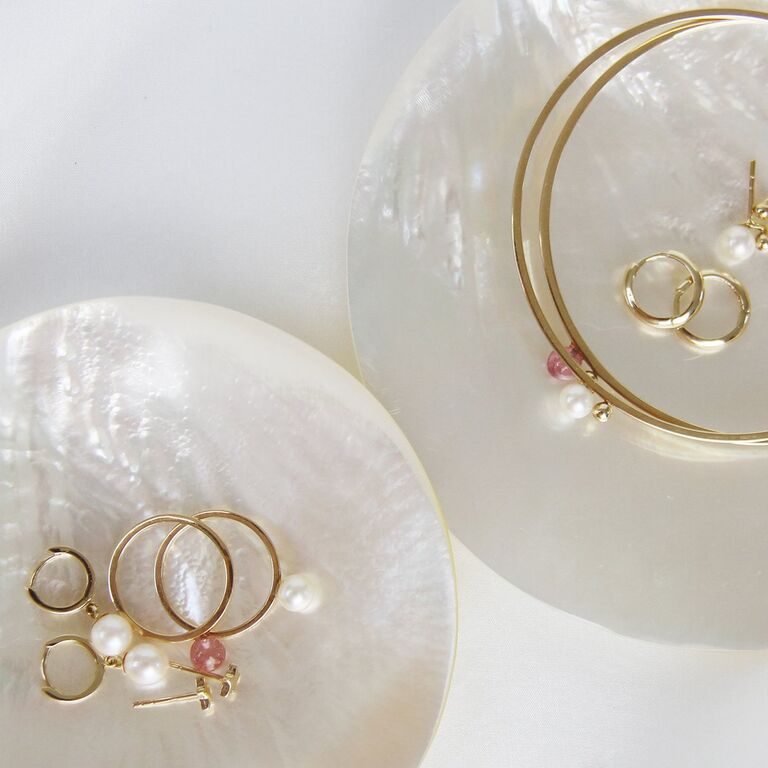 While your spouse probably wears their wedding ring every day, it's nice to have somewhere special to store it whenever they do take it off. This cute mother-of-pearl dish will keep their wedding band and engagement ring safe whether they're sleeping, showering or hanging out by the pool. It's also a handy place to store earrings, keys or other important pieces.
White Pearls Candle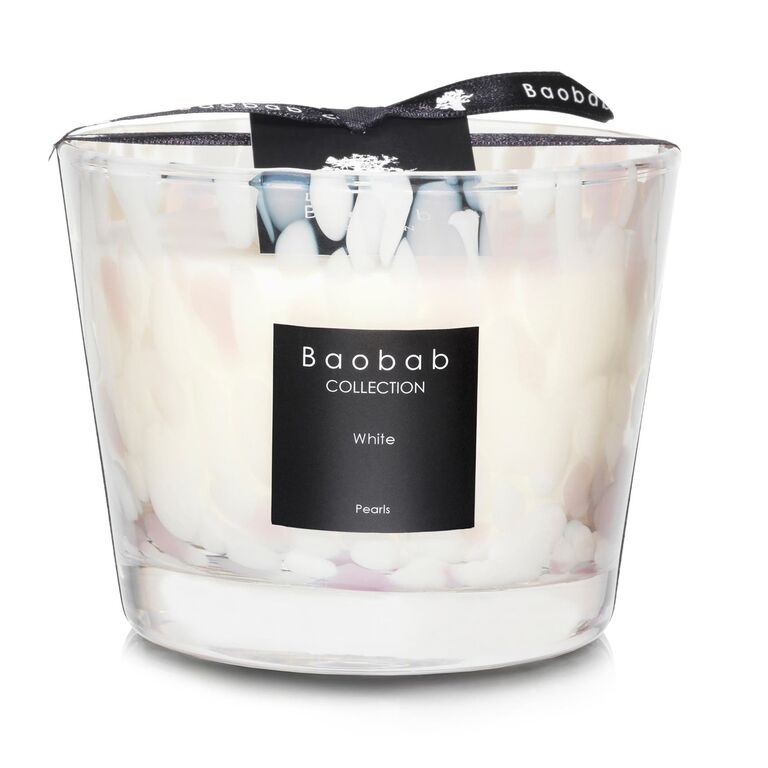 Bring romance to the table with this elegant "White Pearls'' scented candle poured into a hand-blown glass vessel. Your partner can light this woody jasmine-infused candle to add a luxurious touch to any room in your home. It's a thoughtful, on-theme gift ideal for celebrating your 12th anniversary with a cozy night in.
Beaded Pearl Necklace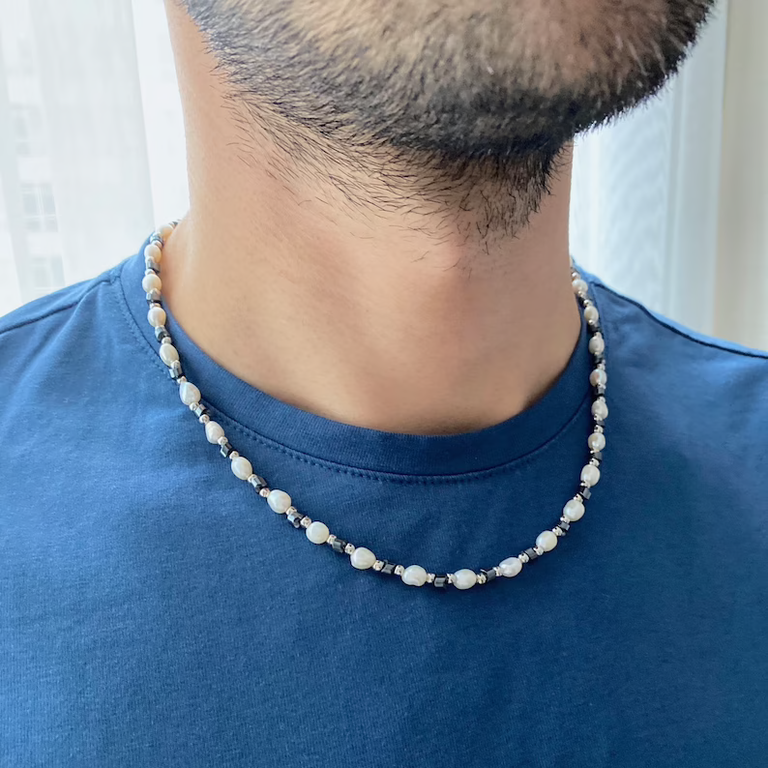 If your other half has an eye for fashionable accessories, this pearl necklace will give their outfit an elegant touch. It's handmade from delicate pearl and hematite beads and is a 12-year anniversary gift they can rock for any occasion. Choose from two lengths to suit your spouse's sense of style.
Pearl Towel Rail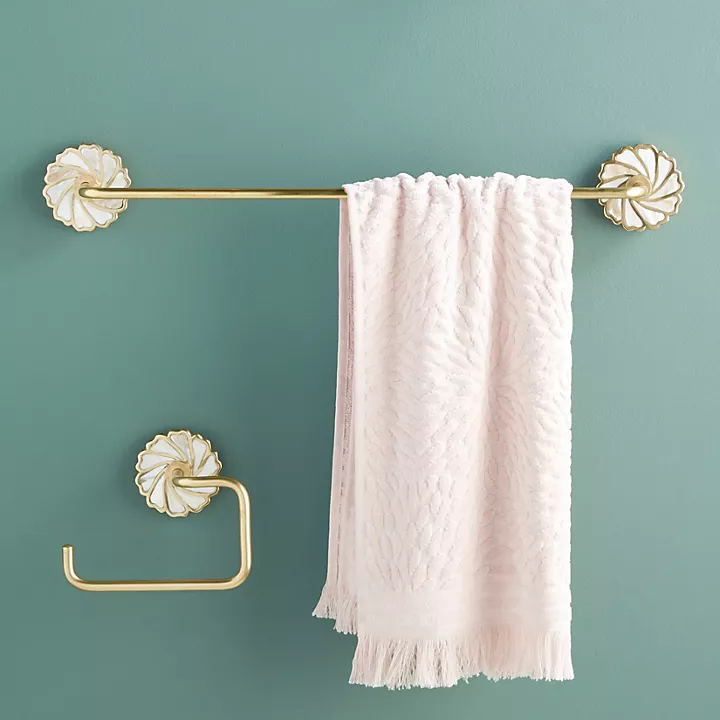 You and your significant other have spent 12 years creating a home together, so why not get something pearl-inspired that you can both enjoy? This towel rail is made from brass and mother-of-pearl, an eye-catching combination that'll give your bathroom a sophisticated upgrade. If you want to go all out, team it with a new set of white hand towels for a fully coordinated look.
Cultured Pearl Ring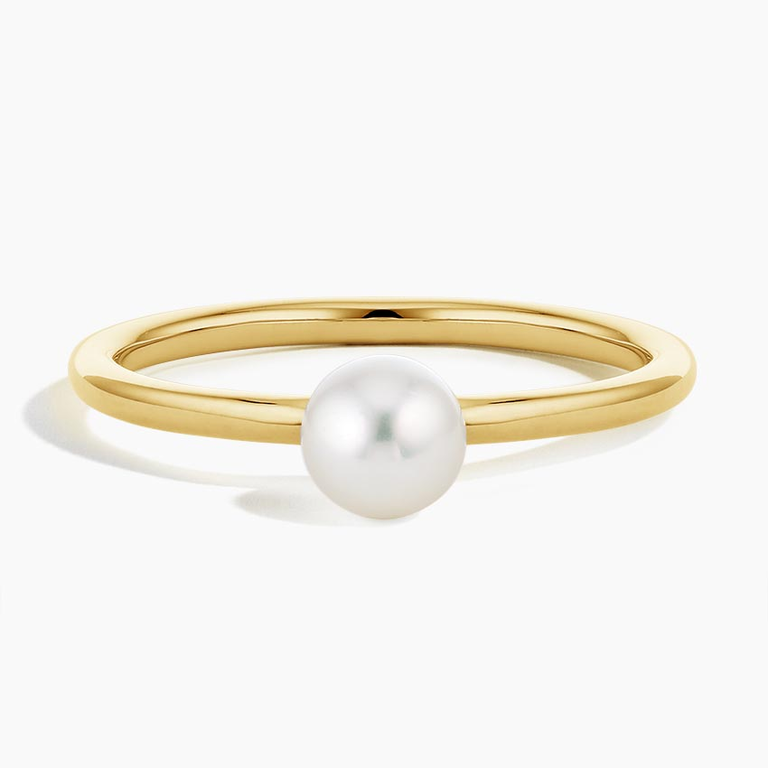 If your wedding day was the last time you put a ring on it, it might be time to treat them again. This gorgeous solitaire ring features a cultured pearl set in a minimalist band, creating a stunning 12-year anniversary gift that's romantic and on-theme. Our prediction? Your partner will love it so much they'll wear it for the next 12 years (and beyond!).
Pearl Tote Bag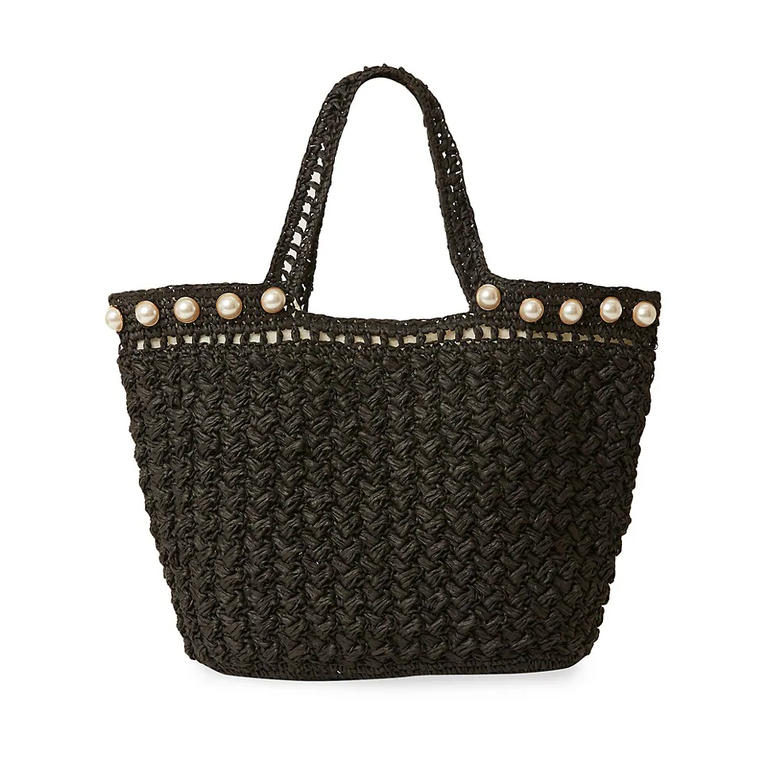 Honor the modern 12-year anniversary theme with a gift that's as practical as it is stylish. This tote bag is made from woven straw with subtle pearl accents and is bound to please anyone who enjoys fun fashion. Make this gift extra sweet by hiding a little surprise inside, like a ticket to their favorite show or a handwritten love note.
Unique 12-Year Anniversary Gifts
If linen, silk or pearls aren't on your gifting radar, there are other 12-year anniversary symbols to inspire you. The 12th anniversary flower is the peony, a fluffy and fragrant bloom that represents love, wealth and good fortune (we'll take all three, thanks!). Similarly, the associated gemstone is jade, which signifies prosperity and protection. Last but not least is the 12-year anniversary color, oyster white, which complements the modern gifting material of pearls. While thematic presents are certainly special and layered with meaning, you don't have to adhere to these themes to find an awesome present. We've also selected a variety of alternative gifts that break the traditional mold.
White Peony Bouquet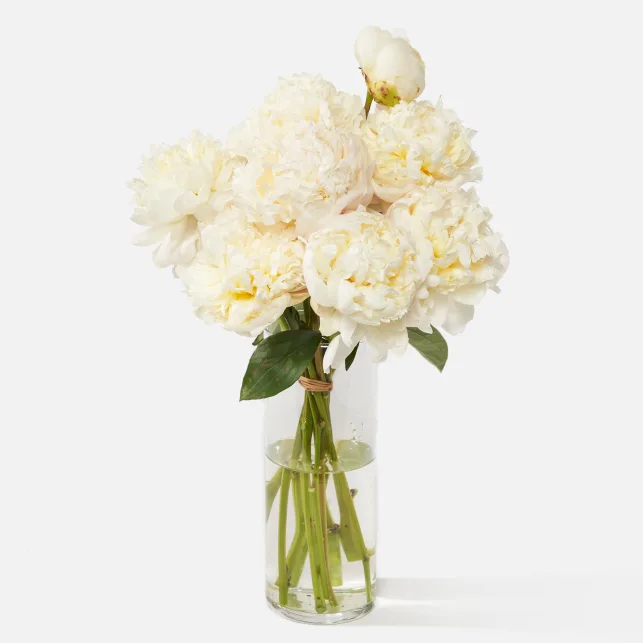 Pay tribute to the 12th anniversary flower and the modern gifting theme with this thoughtful gift: a bouquet of peonies called "The Pearl." The lush arrangement features white peonies, which symbolize enduring beauty—a fitting gift for a love that never fades. You can even pick the delivery date so your S.O. gets their anniversary flowers on the exact day.
Heart-Shaped Bamboo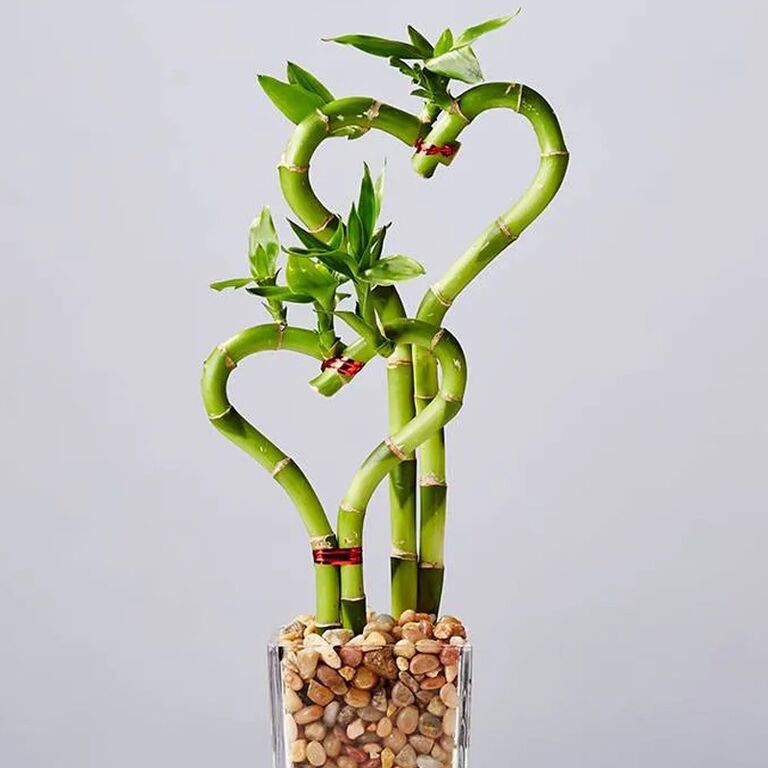 Bamboo is often considered a symbol of luck—and when the stalks are twisted into hearts, it can represent love, too. This romantic 12th anniversary gift is easy to care for and purifies the air, making your (or their) home a better place. Choose from a single, double or triple heart design for a thoughtful and visually appealing present.
Monogrammed Travel Organizer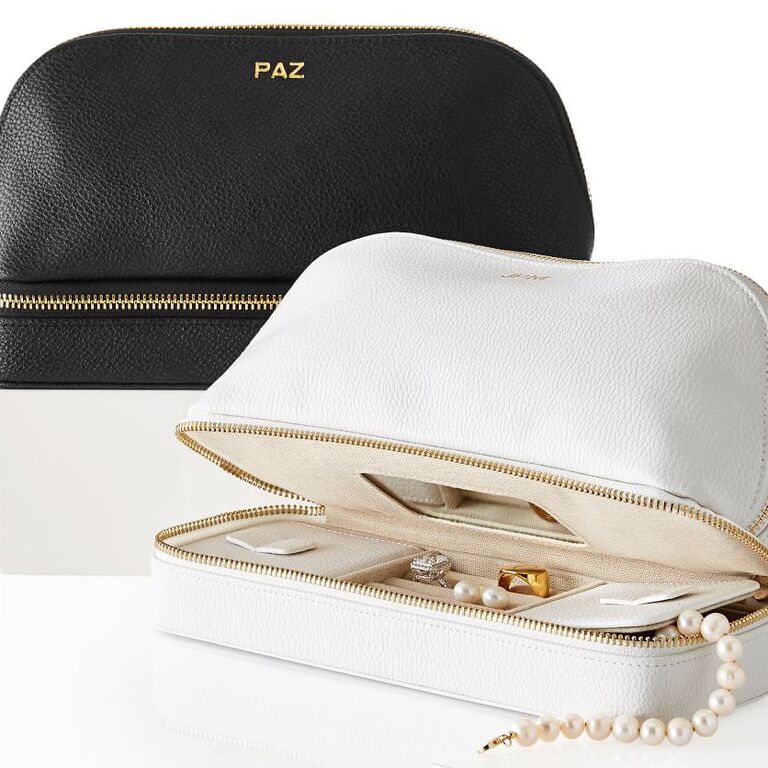 If your partner has been looking for a better way to pack their cosmetics, toiletries and jewelry, this travel organizer will be a lifesaver on their next vacation. It's crafted from vegan leather, comes in multiple shades and has two zippered compartments to keep everything neat and tidy. Add a foil monogram for a personal 12-year anniversary gift they'll want to use for every trip.
Conversation-Starter Card Deck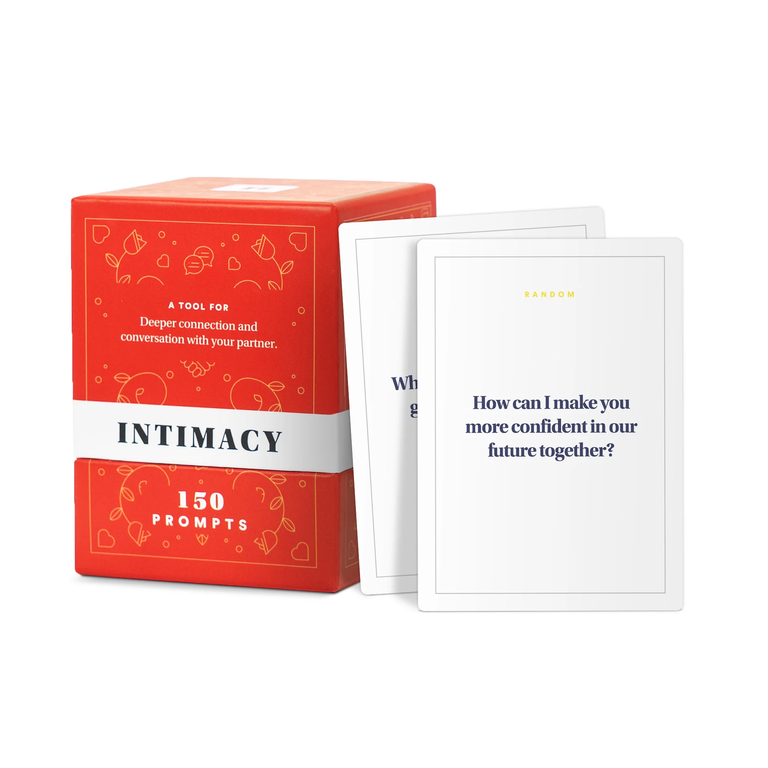 Even after 12 years of marriage, there's always more to learn about each other. This intimate card deck will spark new (and intriguing) conversations with your spouse, with 150 prompts that'll have you reminiscing on past memories, sharing new dreams and growing even closer to one another. Pair these cards with a bottle of wine or your favorite edible treats for a fun date night experience that is sure to keep the spark alive.
Flower Growing Kit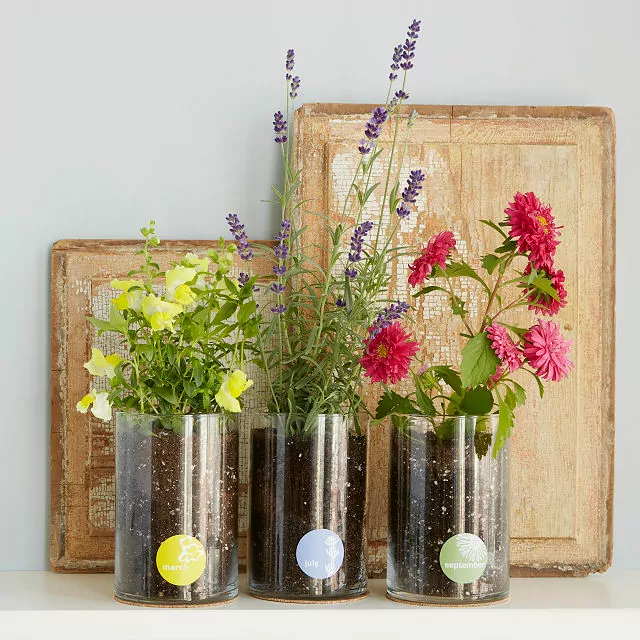 Honor your partner's birth month (or the month you got married) with this cool flower growing kit. Whether they're a gardening pro or a complete novice, this creative gift will help them grow their favorite bloom. It includes seeds, a glass bottle, soil-free growing material and care instructions. In the kit, they'll also find some information about the symbolism behind the chosen flower, giving this 12-year anniversary gift even more meaning.
Pretty Jade Necklace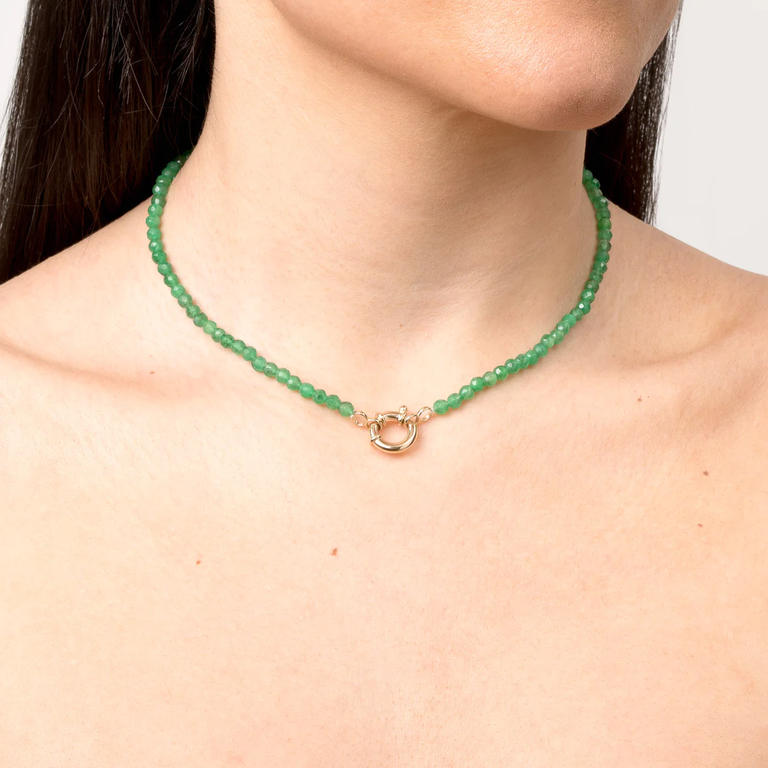 When shopping for that special someone in your life, take your cue from jade, the 12th anniversary gemstone. This vividly colored necklace gives off summery vibes with its combination of jade beads and yellow gold accents. Whether they pair it with a simple white tee or a beachy dress, this gorgeous accessory is sure to attract plenty of compliments.
Movie Location Puzzle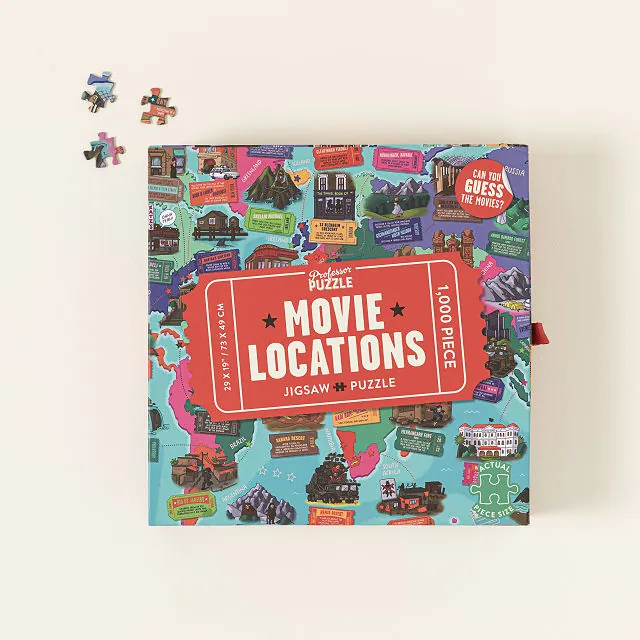 If your spouse loves to delve into the world of movies, this trivia-puzzle game is the perfect anniversary gift for them. They'll have hours of fun piecing together the jigsaw while working out clues about famous filming locations along the way. The kit also includes a fold-out poster where they can record all their guesses.
Dutch Oven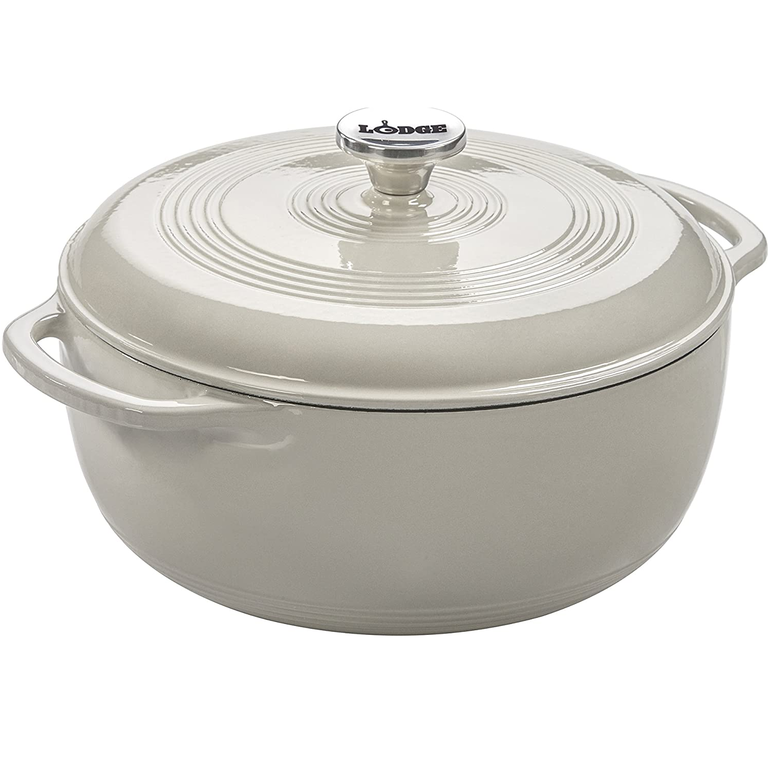 It's hard to go wrong with a practical piece of cookware, especially if your partner or married friends love to get creative in the kitchen. This Dutch oven is made from cast iron and enameled porcelain and is suitable for practically any technique imaginable, from boiling and braising to baking and frying. If that's not enough to win you over, it comes in oyster white, the 12th anniversary color.
Wine Decanter Set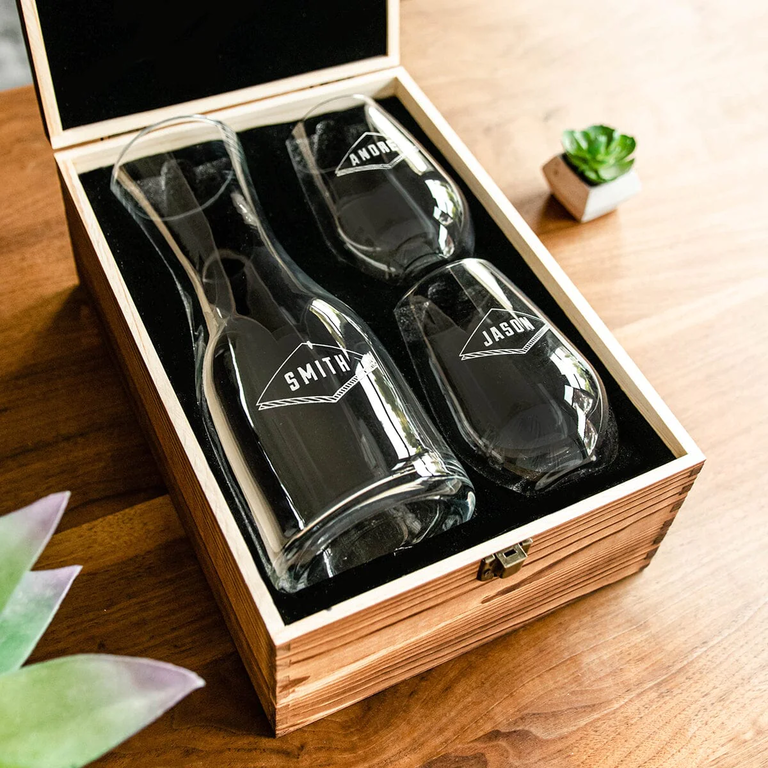 Prepare to wine and dine your partner with this sophisticated decanter set. Made from 100% lead-free glass, it includes a large wine decanter and two stemless glasses. Have your names engraved on each for a personalized 12-year anniversary gift you can use long after the big day has passed. Cheers!
Beauty Facial Roller
If your spouse is obsessed with all things wellness-related, a facial roller is a gift they'll definitely appreciate. This double-sided one is made from rose quartz and is perfect for soothing facial massages and lymphatic drainage. Whether they use it in their nightly routine or for the occasional self-care day, it'll help them look and feel their best. Bonus: It's super affordable, which is great if you're shopping on a budget.