The Best 13th Anniversary Gift Ideas for Your Spouse or Favorite Couple
Celebrate a lasting marriage with these heartfelt gifts.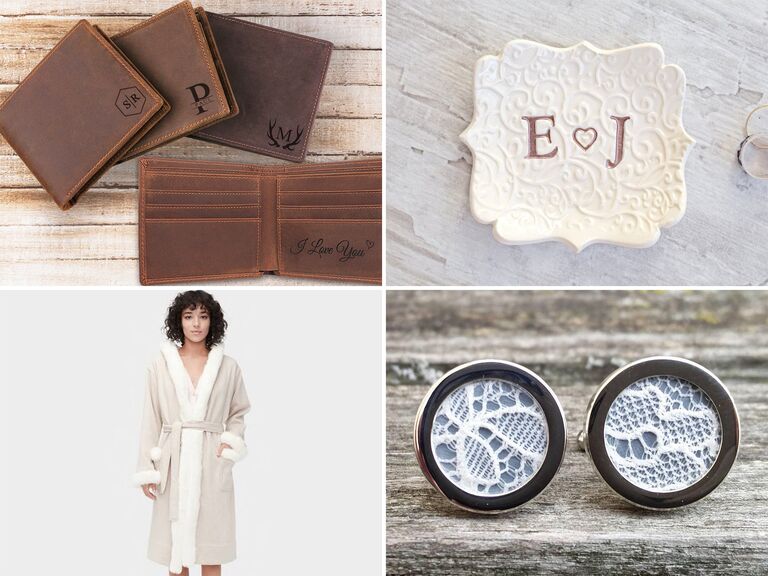 We have included third party products to help you navigate and enjoy life's biggest moments. Purchases made through links on this page may earn us a commission.
Congratulations are in order! You or a loved one has made it to 13 years of marriage. Now comes the hard part: picking out that perfect 13th anniversary gift. You might be familiar with the "anniversary materials." Whether it's paper for the first anniversary or aluminum for the tenth, every year is assigned a thematic symbol of love. As for the 13th wedding anniversary? The classic material is lace, while modern takes include fabric and textile gifts. But you also have free rein to get whatever you think your partner will love most. Read more about 13-year anniversary gifts and what they symbolize below. Then, shop some serious gift-spiration for your husband, wife or the happy couple.
What is the 13-year anniversary gift?
Traditional: Lace
Traditionally speaking, the material that symbolizes the 13-year wedding anniversary is lace. It represents intricate beauty and requires special care, just like a relationship after 13 years together. 
Modern: (Faux) Fur and Textiles
Some modernists have also adopted these materials as 13th anniversary gift themes. That's because they represent the warmth and comfort you get from a loving relationship.
In this article: 
13-Year Anniversary Gift Ideas for Him
You aren't obligated to stick to the traditional gift theme for your husband. Think outside the box and consider one of these unique presents instead. Or, scroll down to find lace gifts for him.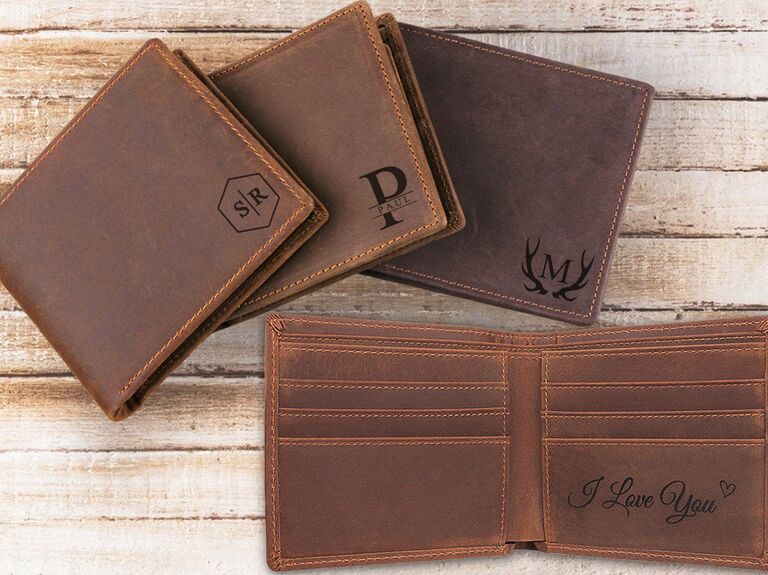 Given all the wear and tear his wallet faces, he's probably long due for an upgrade. Give it a special touch by getting his initial printed on the front, or hide a sweet message on the inside.   
Custom Mens Wallet personalized wallet for men, from $23, Etsy.com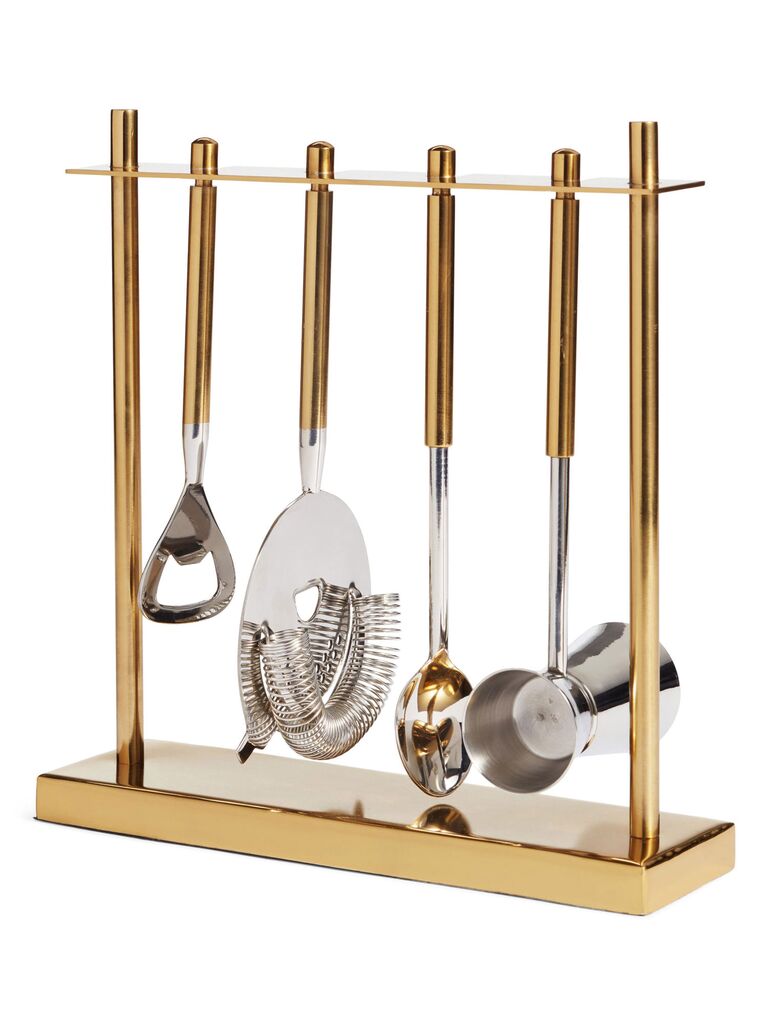 If he enjoys being a bartender for your friends and family, pay tribute to his mixology skills with this sleek bar tools kit. 
Nordstrom 5-piece stainless steel bar tool set, $69, Nordstrom.com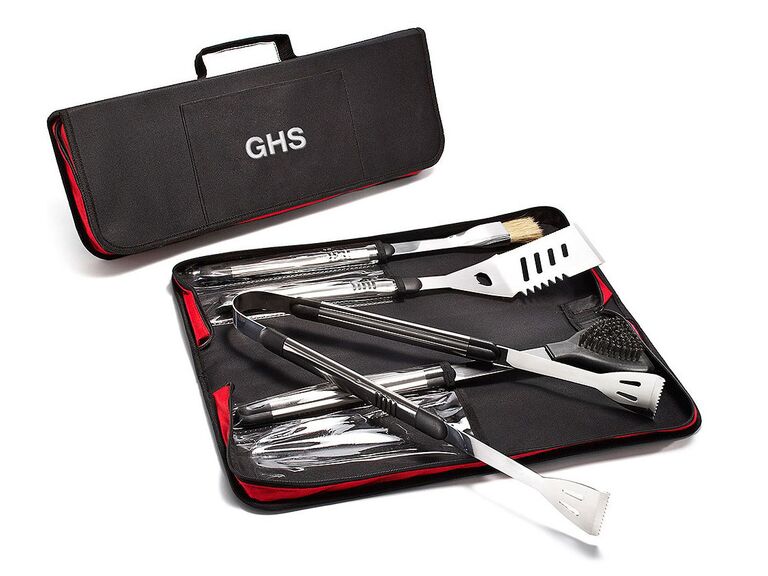 If your favorite grill master loves showing off his skills at every backyard barbecue, he'll appreciate receiving a brand new set of tools, personalized with his initials.  
The Knot Shop barbecue kit, from $32, TheKnotShop.com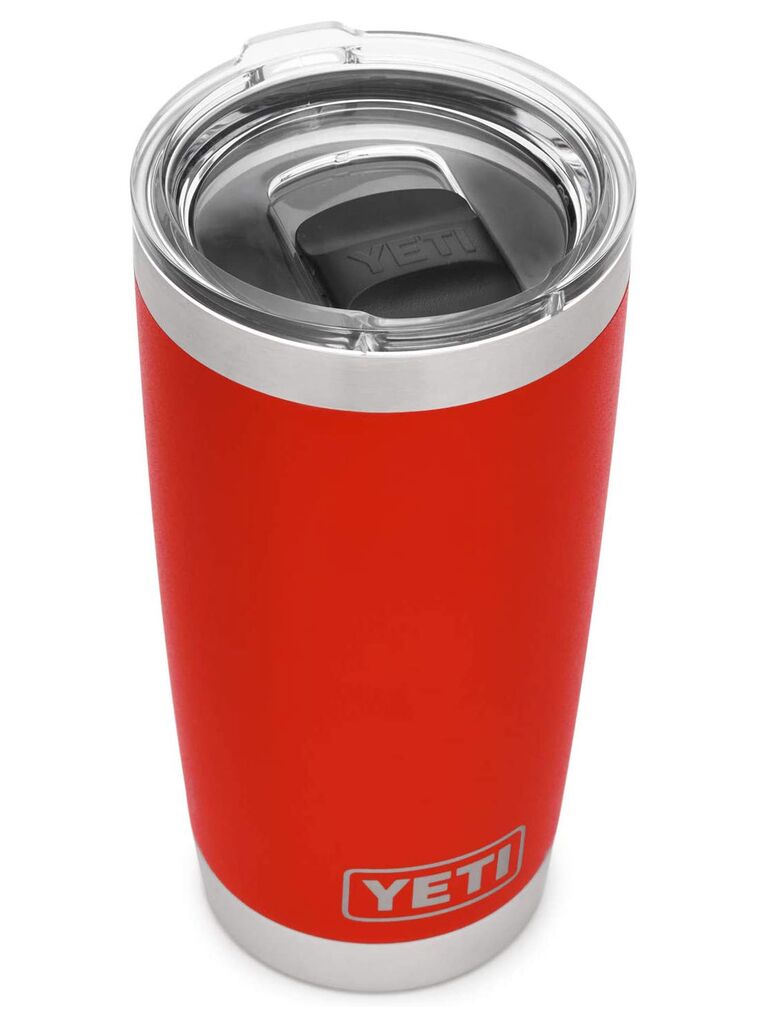 His on-the-go beverage will always be the perfect temperature thanks to this YETI tumbler. (Seriously… it keeps ice intact for hours.) Even better? The magnetic lid will help prevent any unforeseen spills. 
YETI Rambler 20 oz stainless steel vacuum insulated tumbler with MagSlider lid, $40, Amazon.com
The guy who's always dressed to the nines will always appreciate a new set of accessories, and he'll have no trouble styling this one. The tie, tie bar and pocket square go perfectly together. 
BHLDN navy solid gift set, $50, TheTieBar.com 
13-Year Anniversary Gift Ideas for Her
You don't have to stick to lace and faux fur if they're not fit to your wife's taste. Below, find five alternative 13-year anniversary gifts for her that break with tradition.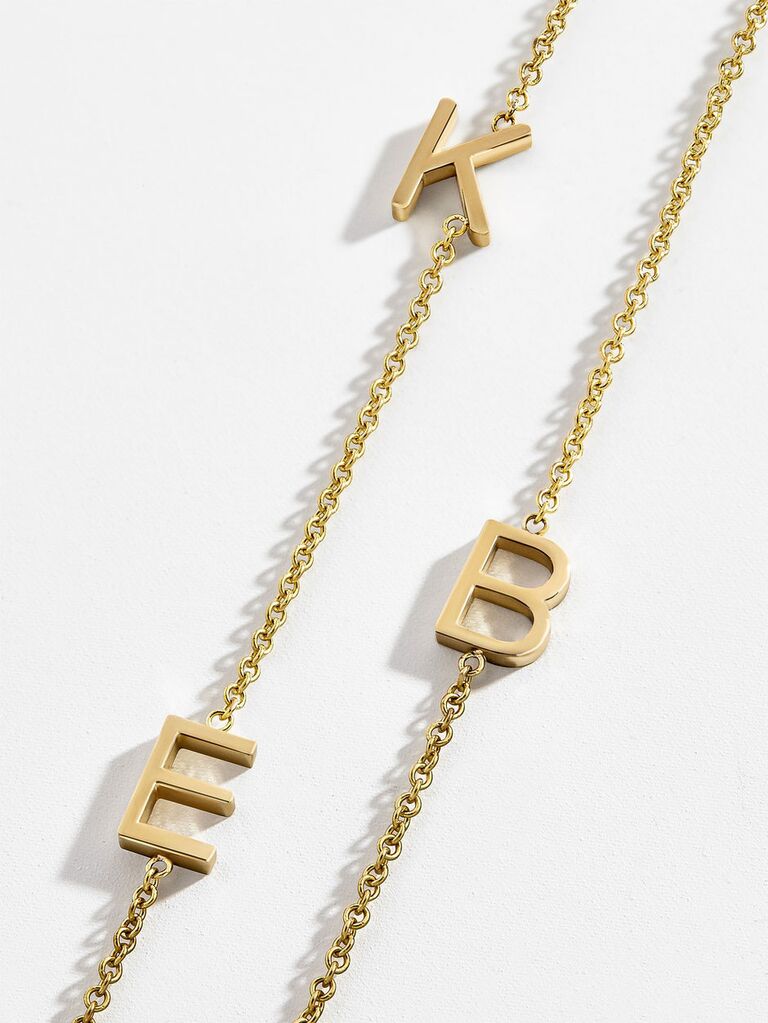 A simple letter pendant necklace is a great gift to let her wear her initial (or yours!) as part of her everyday look. 
Maya Brenner 14K gold asymmetrical letter necklace, $240, BaubleBar.com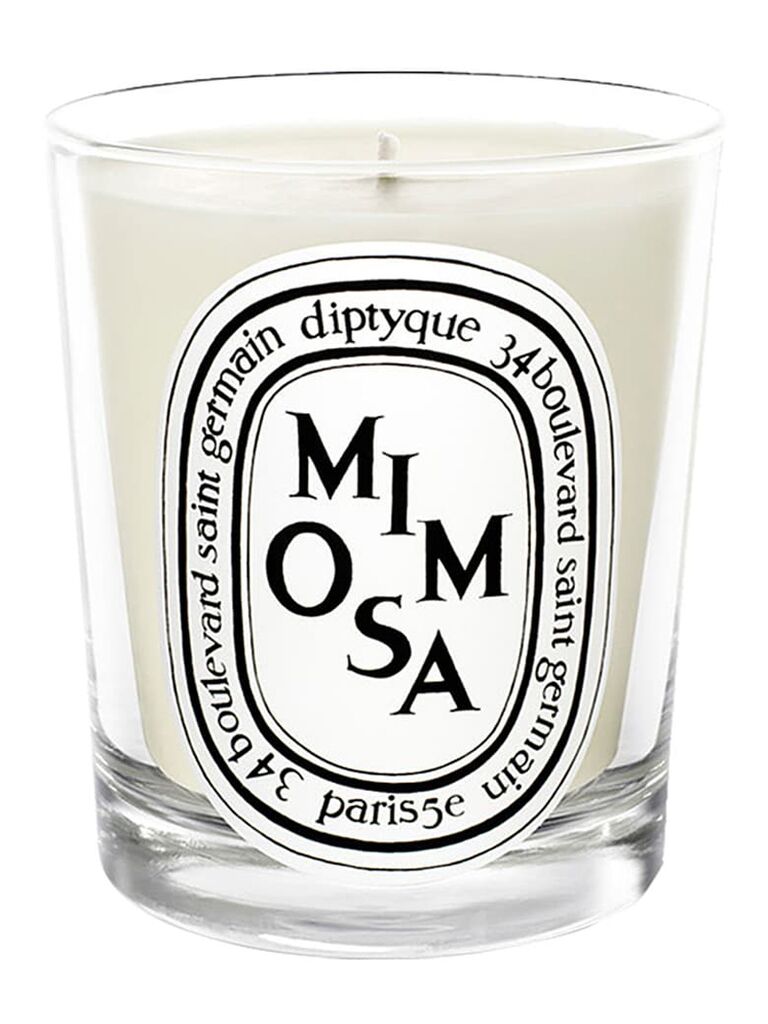 She'll love burning this lovely candle for a constant pick-me-up. Plus, it's by a trendy brand all her in-the-know friends will recognize.
Diptyque Mimosa scented candle, $68, Nordstrom.com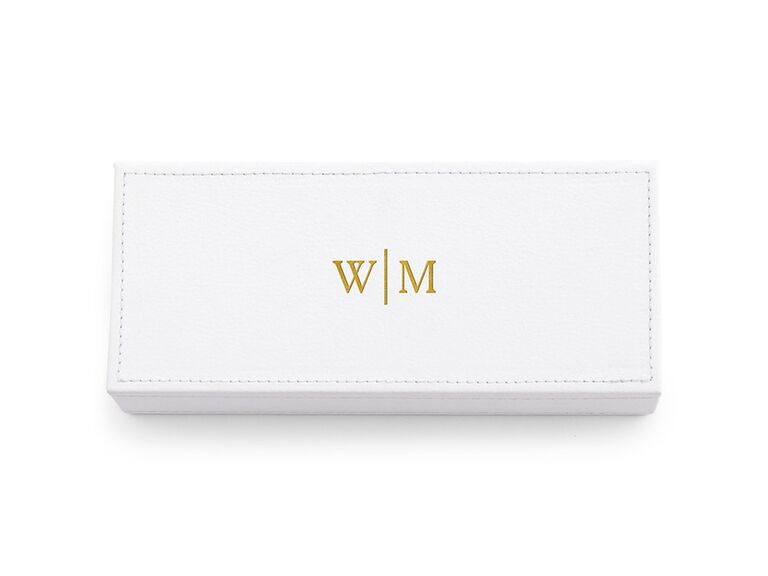 After 13 years, she's likely amassed a large collection of jewelry. Help her keep her prized possessions organized with this personalized leather jewelry box. 
The Knot Shop personalized faux leather jewelry box, $20, TheKnotShop.com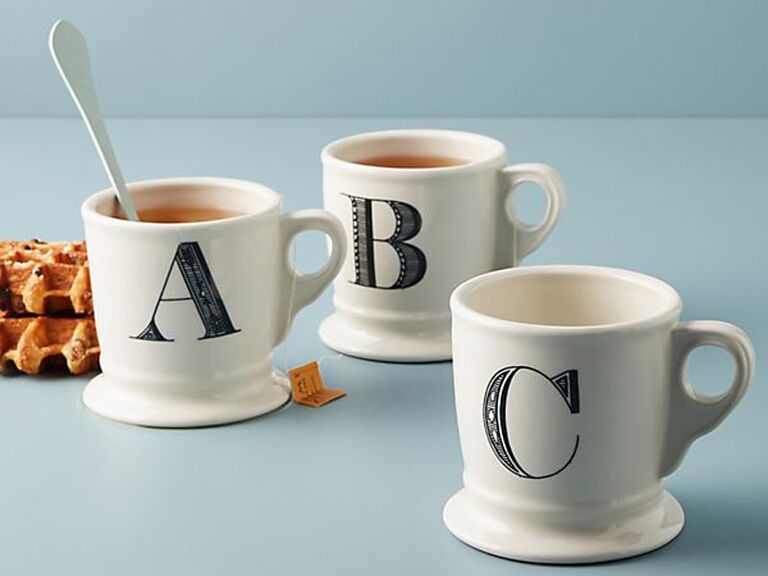 After 13 years together, you know exactly how she likes to start her mornings. If they always include a warm cup of tea or coffee, gift her a brand new monogrammed mug along with her favorite tea bags or coffee grounds. Or, better yet, breakfast in bed.
Anthropologie monogram mug, $10, Anthropologie.com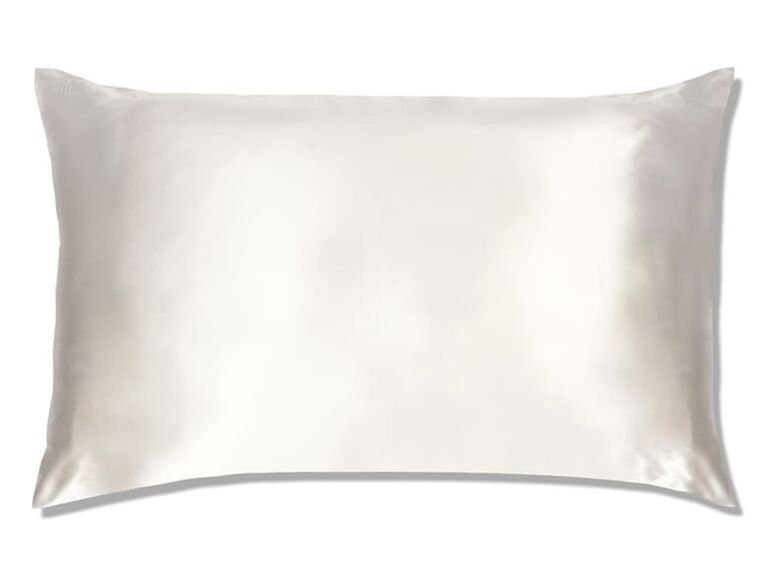 A silk pillowcase is a great 13-year anniversary gift for the elegant woman who really values her beauty sleep. Not only does a silk pillowcase provide a cooling sensation, but it also helps prevent frizzy hair and promote clearer skin, since it doesn't collect and spread dirt like cotton pillowcases can. 
Slip pure silk pillowcase, from $89, Nordstrom.com
13-Year Anniversary Gift Ideas for Them
If your loved ones are preparing to celebrate their 13th anniversary, check out our roundup of the best nontraditional gifts for them, below. Then, keep on scrolling for presents that pay tribute to the modern and traditional 13-year anniversary themes.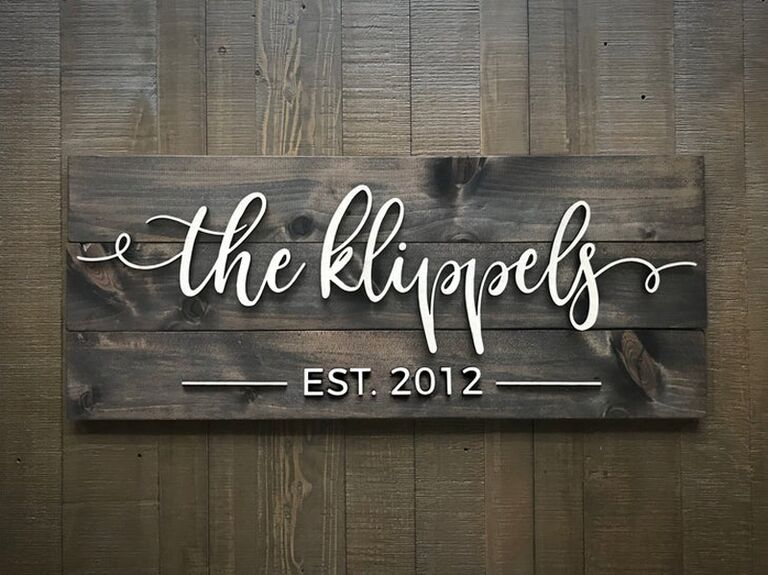 Honor the union that began 13 years ago with a custom wooden sign they can proudly display in their home. 
Jaxley Design pallet sign, from $40, Etsy.com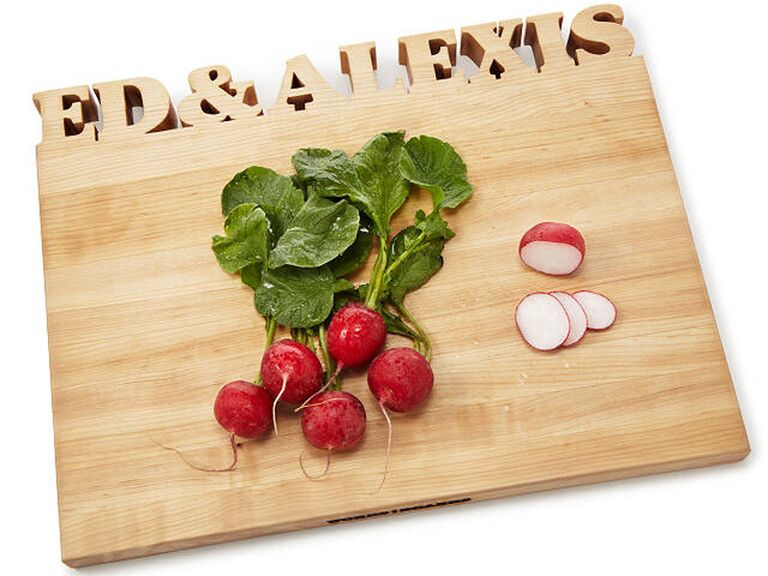 Shopping for pro party hosts? This personalized cutting board is perfect for preparing delicious snack spreads—or just decorating the kitchen with.
Kim Strassner and Mike Pararas personalized cutting board, from $159, UncommonGoods.com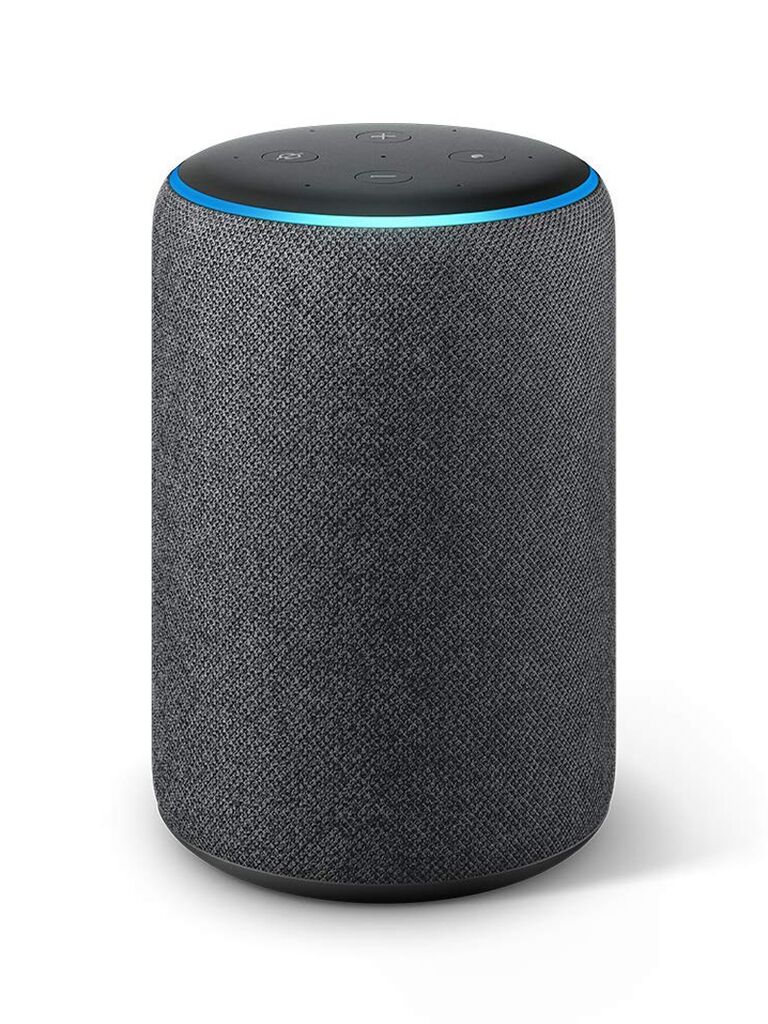 If they're tech obsessed, an Amazon Echo is a must-have addition to their collection of smart accessories. 
Amazon Echo Plus, $150, Amazon.com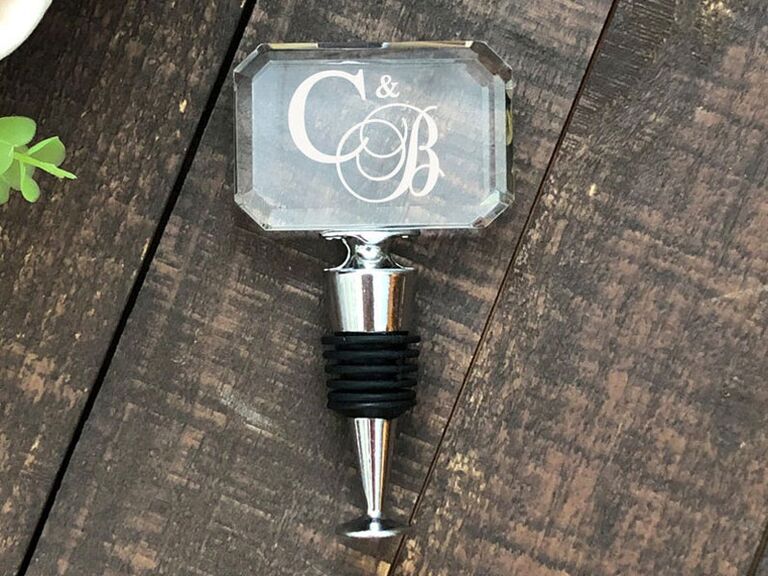 If you know they've got a penchant for wine, bring them their favorite bottle along with this customized crystal wine stopper. 
Everything Decorated personalized crystal wine stopper, from $16, Etsy.com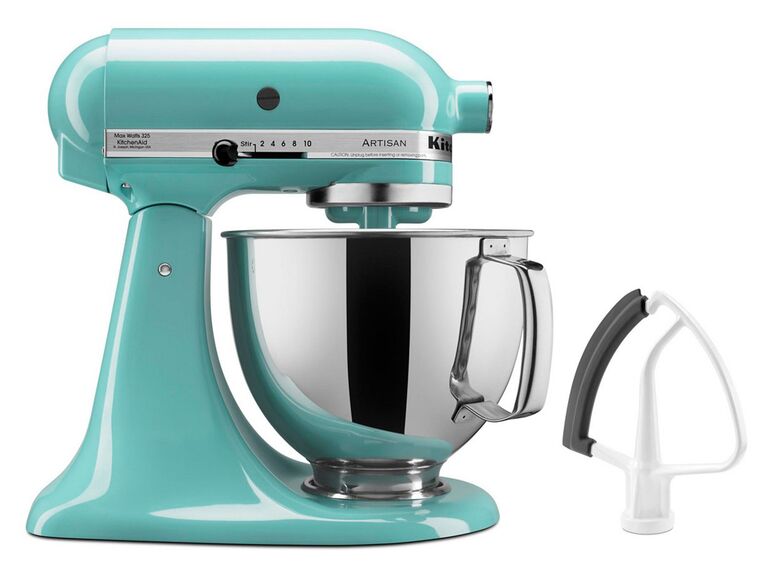 Give them the gadget they still wished they registered for 13 years ago. Whether they're culinary experts or they stick to their tried-and-true recipes, this stand mixer makes baking way easier.
KitchenAid Artisan Series 5-quart tilt-head stand mixer, $400, Macys.com 
Lace Anniversary Gifts for Him
If you want to follow the traditional theme for your husband, you're in luck. Below, find the best lace anniversary gift ideas for him.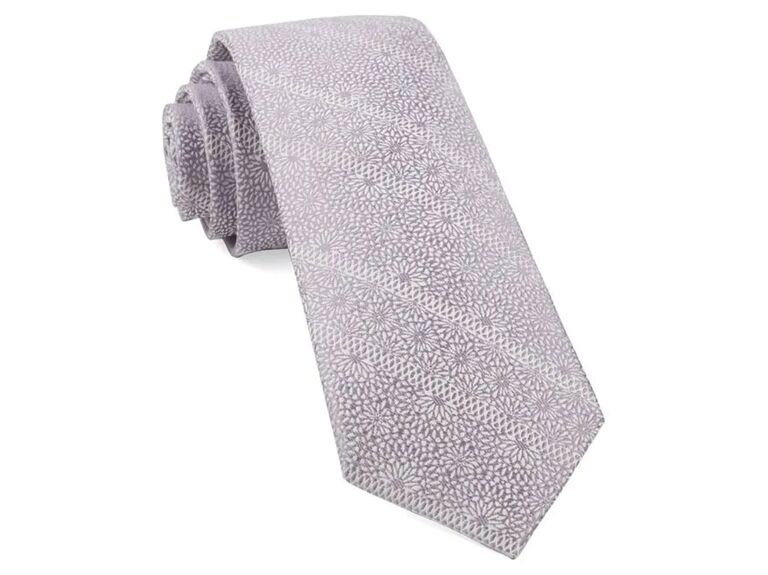 Whether he wears ties every day or he saves them for special occasions, a lace-inspired design is a perfect nod to the traditional gift theme. 
The Tie Bar Wedded Lace tie, $25, TheTieBar.com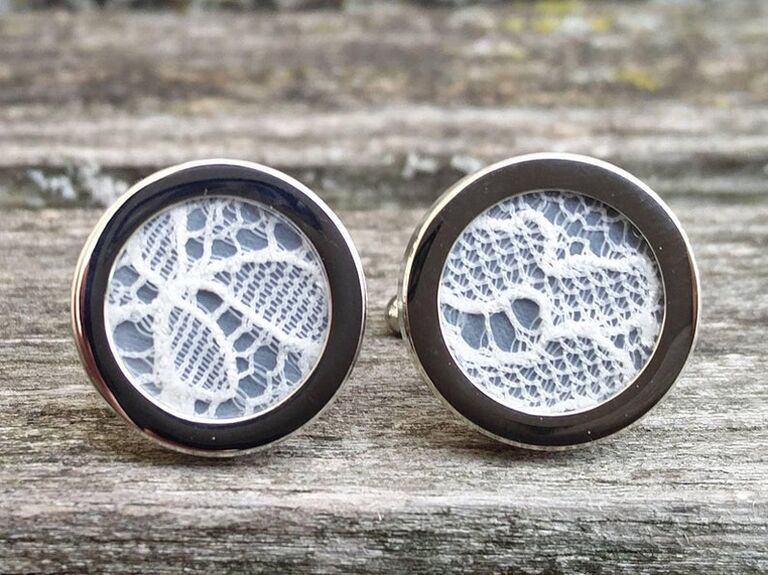 Give him a subtle reminder of your wedding day by gifting him a pair of lace cufflinks. Customize this particular pair using the lace from your bridal gown.  
Tree Town Paper wedding dress lace cufflinks, from $24, Etsy.com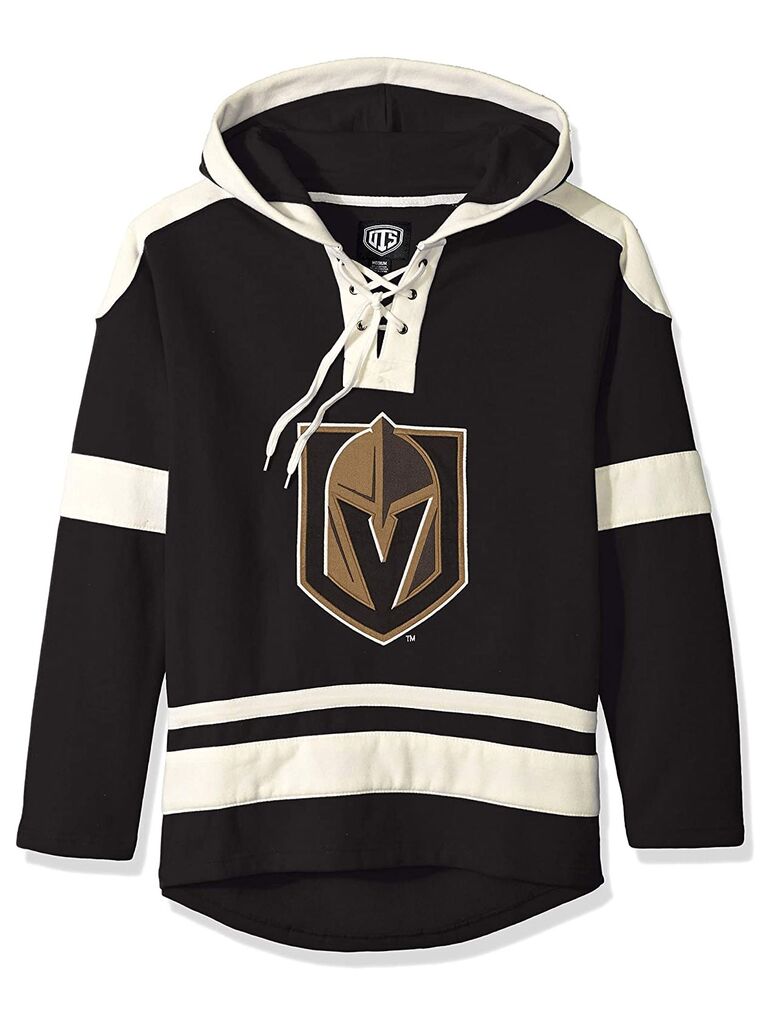 Go ahead and get creative when it comes to interpreting anniversary themes. If he's a sports fanatic, consider a lace-up jersey representing his favorite hockey team. 
OTS NHL men's Grant lace up pullover hoodie, from $50, Amazon.com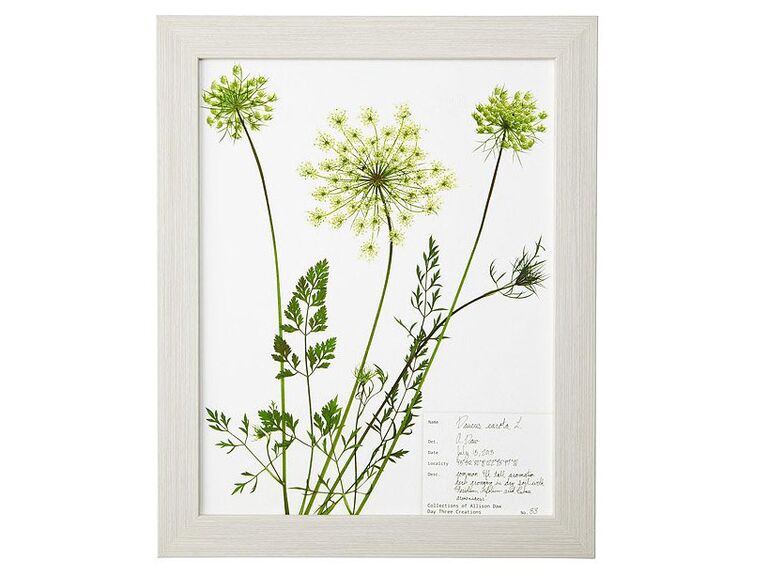 Buying for an outdoorsy guy? Add to his art collection with this cool pressed print of Queen Anne's Lace, which comes with a detailed botanical description. 
Allison Daw Queen Anne's Lace pressed botanical print, $98, UncommonGoods.com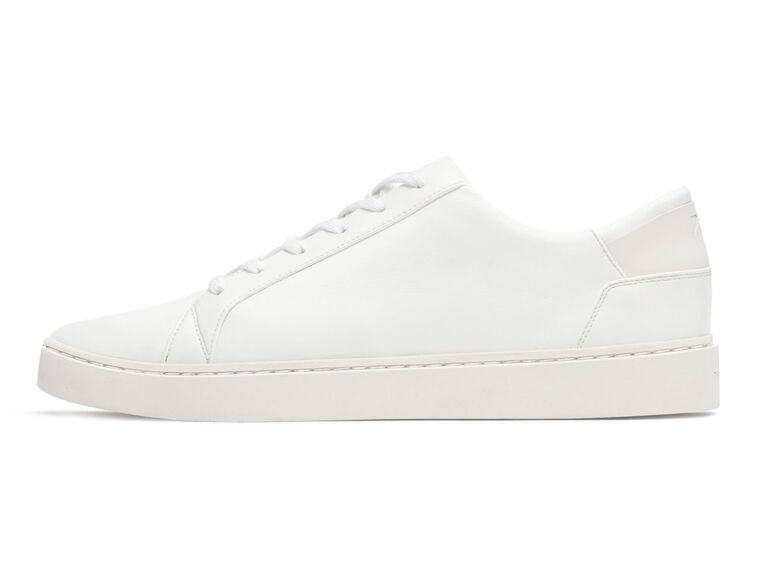 These classic lace-up sneakers put a modern spin on a traditional idea. They're breathable and supportive, ready for a romantic stroll straight out of the box.
Thousand Fell men's lace up sneakers, $120, ThousandFell.com 
Lace Anniversary Gifts for Her
If you want to follow the traditional 13th wedding anniversary gift theme, there are plenty of lace gifts for her to choose from. Below, we've rounded up five picks that'll make her feel loved on your 13-year wedding anniversary.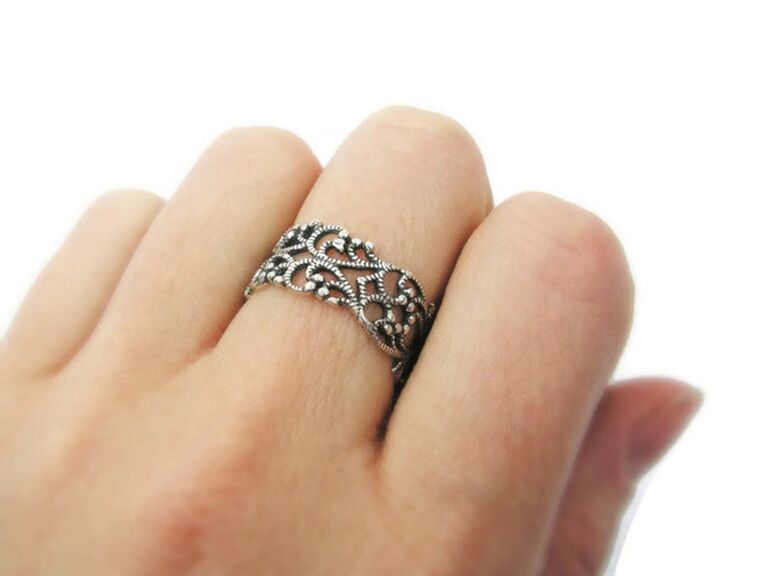 Beautifully nod to the 13th anniversary gift theme with this delicate lace-inspired ring. This silver find would look great on its own or stacked with other pieces she already has. 
Maya Or lace ring, from $39, Etsy.com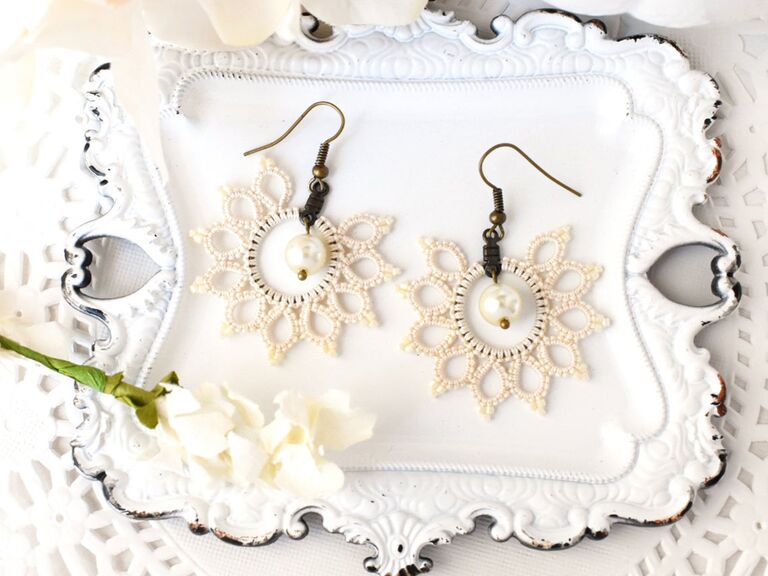 If she likes to accent her outfits with statement jewelry, she'll love wearing these best-selling bohemian lace earrings. 
Rose Alida lace boho earrings, $26, Etsy.com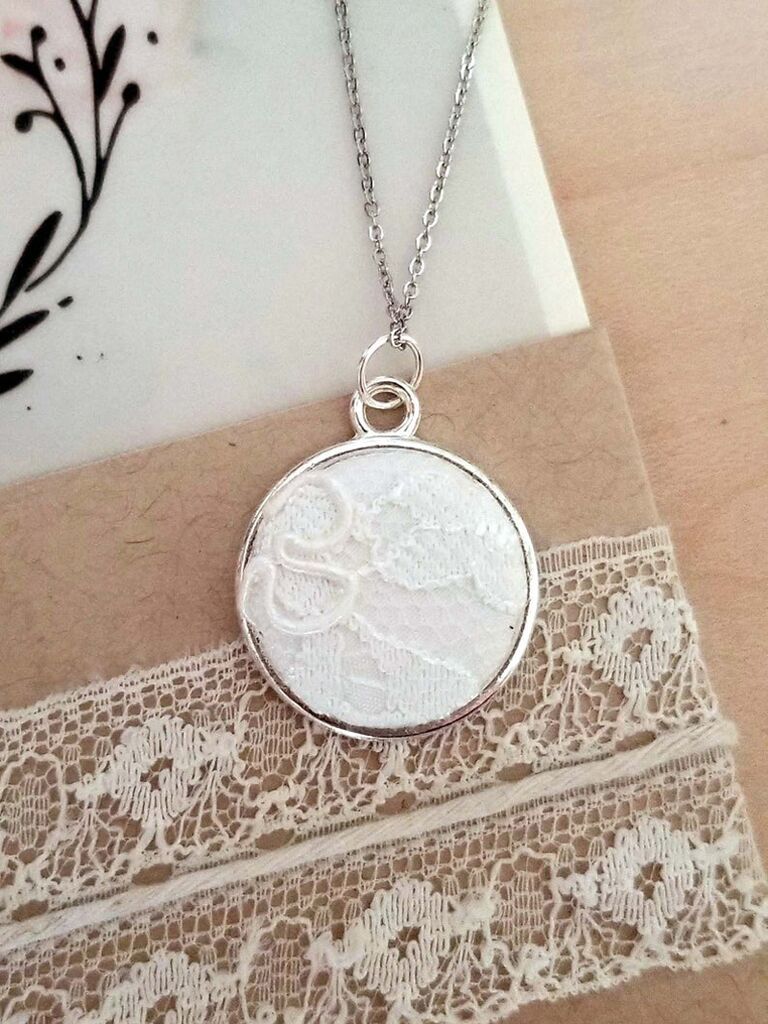 Help her keep her wedding dress close to her heart by gifting her a lace pendant necklace made using fabric from her own gown. Talk about a sentimental 13-year anniversary gift for her.
Marang Studios lace dress pendant necklace, $24, Etsy.com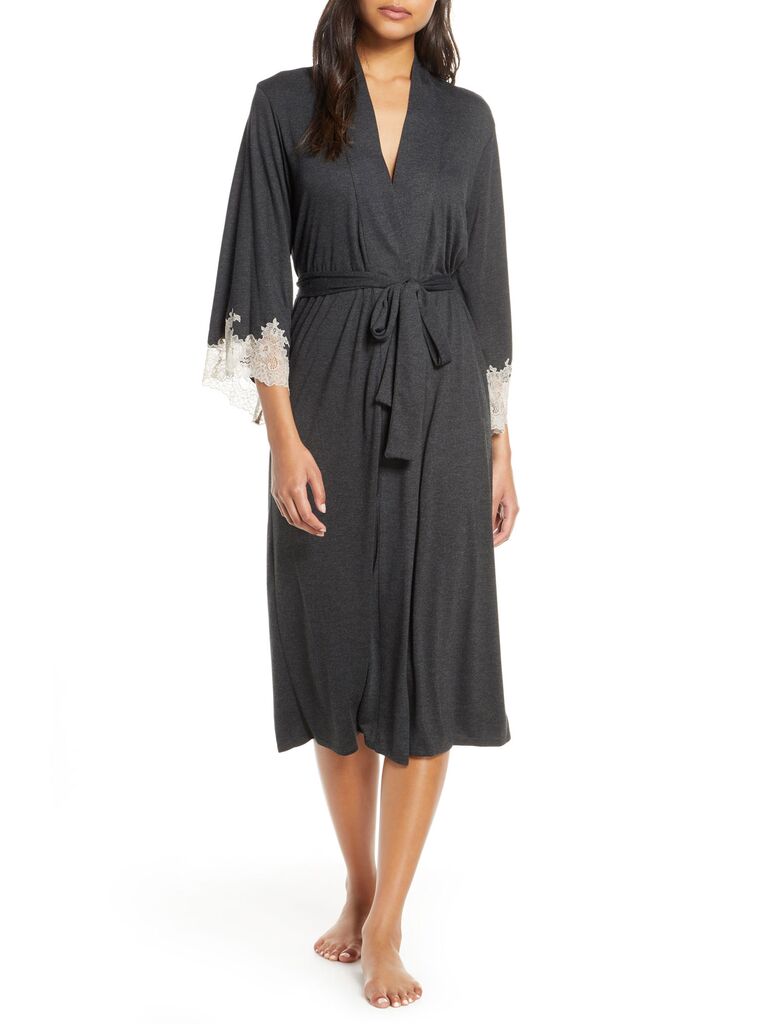 The lace accents on this robe, paired with the luxurious silk material, will make her feel like royalty every time she wears it. 
Natori luxe Shangri-La robe, $160, Nordstrom.com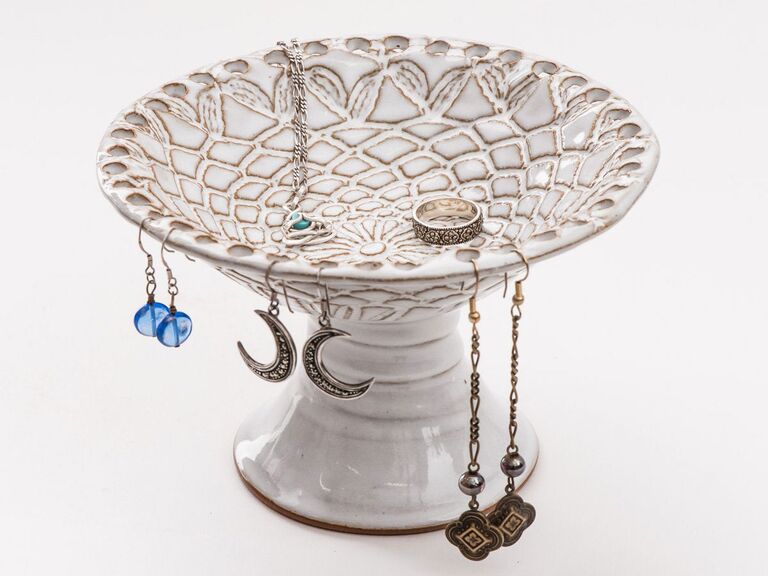 A jewelry holder is a must-have for the woman who wants to keep her most valuable pieces safely stored. Not only does this unique pedestal keep with the 13th anniversary gift theme (it's patterned using pressed lace!), but it'll also make a gorgeous addition to her bedside table. 
Shea Clay pedestal jewelry holder, $58, Etsy.com
Lace Anniversary Gifts for Them
13 years together is no easy feat. Celebrate your loved ones and their marital success with any of these traditional lace anniversary gifts.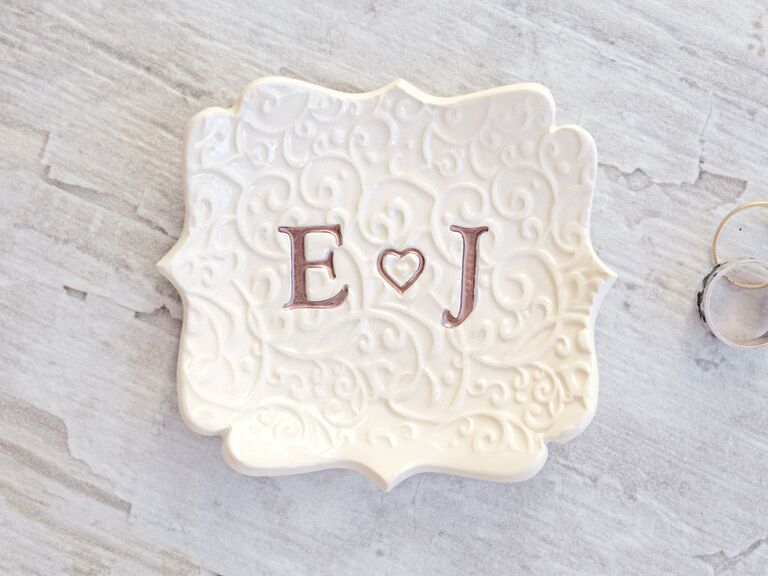 Ring dishes are great anniversary gift ideas—keeping your wedding jewelry safe is important, after all. But instead of gifting them any generic bowl, follow the 13th anniversary theme by purchasing this lace-stamped ceramic creation. 
Prima Pottery monogram ring holder anniversary gift, $36, Etsy.com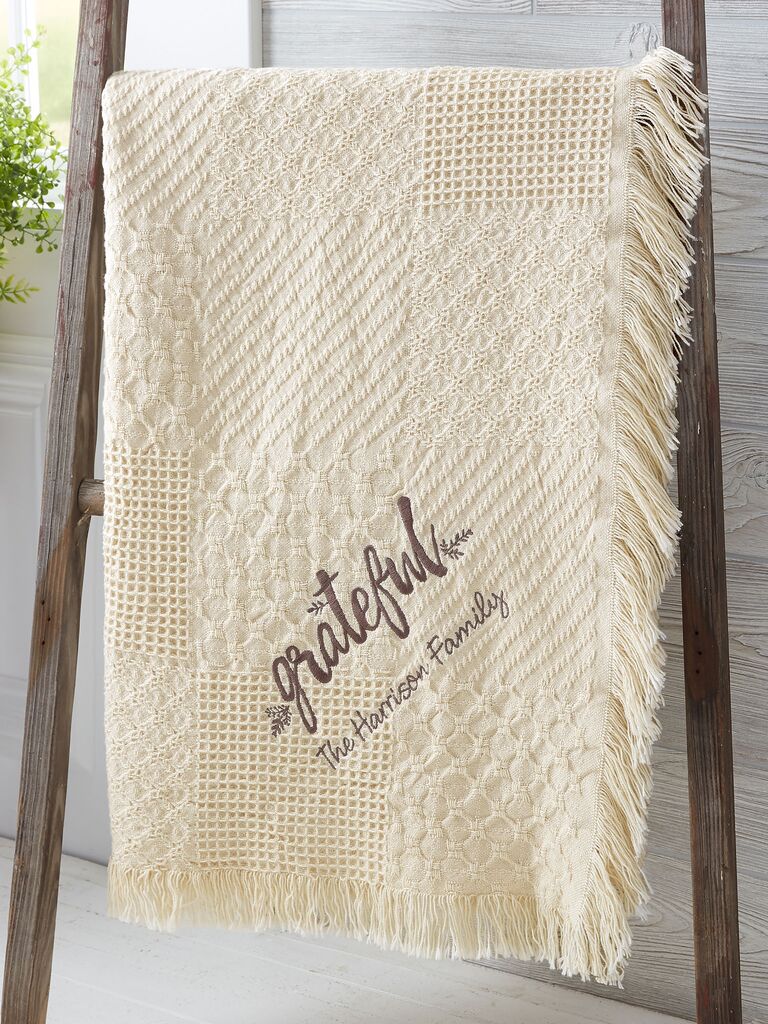 No living room is complete without a cozy throw blanket. This one has an elegant lace pattern, but that's not all. It can also be personalized with their names. 
Personalization Mall Cozy Home personalized embroidered afghan throw, $60, PersonalizationMall.com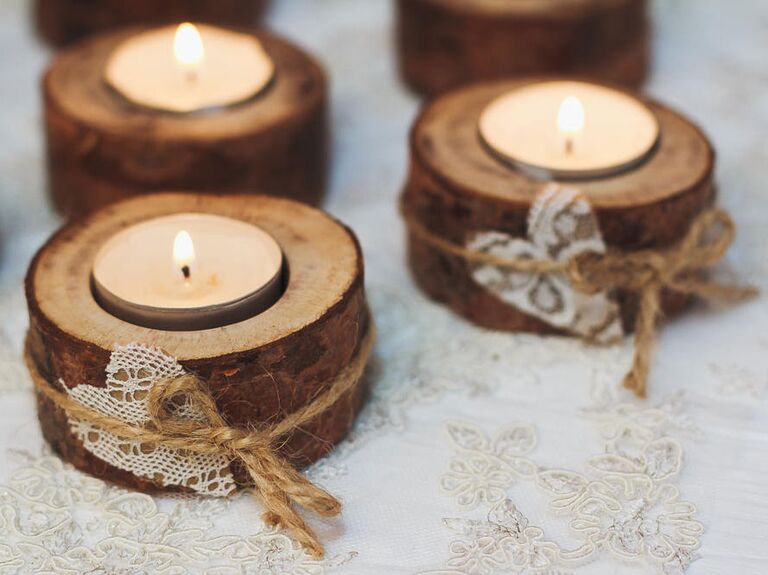 These lace heart-adorned tealight holders are unique 13-year anniversary gifts for the rustic couple. 
AS Deco Rustic wooden tealight holders, from $25 for a set of 10, Etsy.com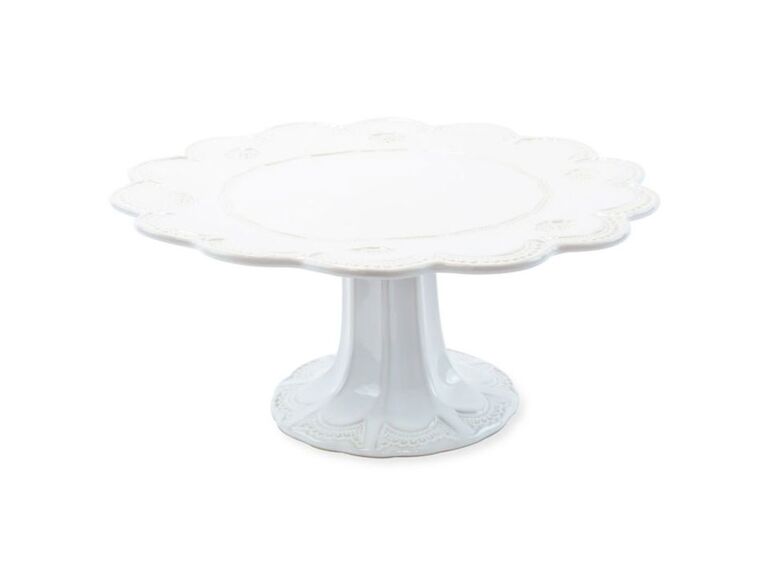 This one's for the couples who celebrate every momentous occasion with a freshly-baked cake. Their confection will look as delicious as ever atop this elegant lace cake stand. 
Vietri large Incanto stone lace cake stand, $241, SaksFifthAvenue.com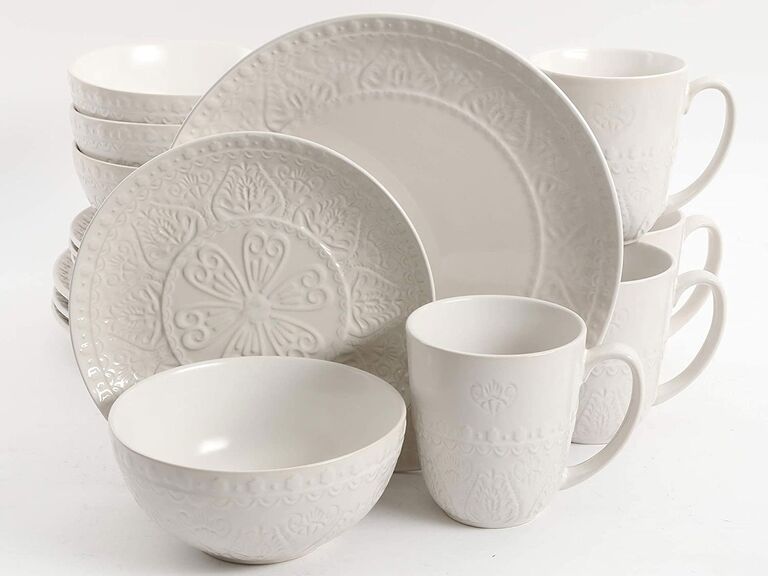 Enhance their next dinner party by gifting them a set of lacey dinnerware. These embossed creations are versatile but eye-catching.
Gibson Elite Milanto round embossed dinnerware set, from $60 for a set of 16 pieces, Amazon.com  
(Faux) Fur/Textile Anniversary Gifts
These fabrics are the modern adaptation of the 13th anniversary gift. From cozy blankets to unique home decor pieces, we've rounded up the best gift ideas for each contemporary theme here.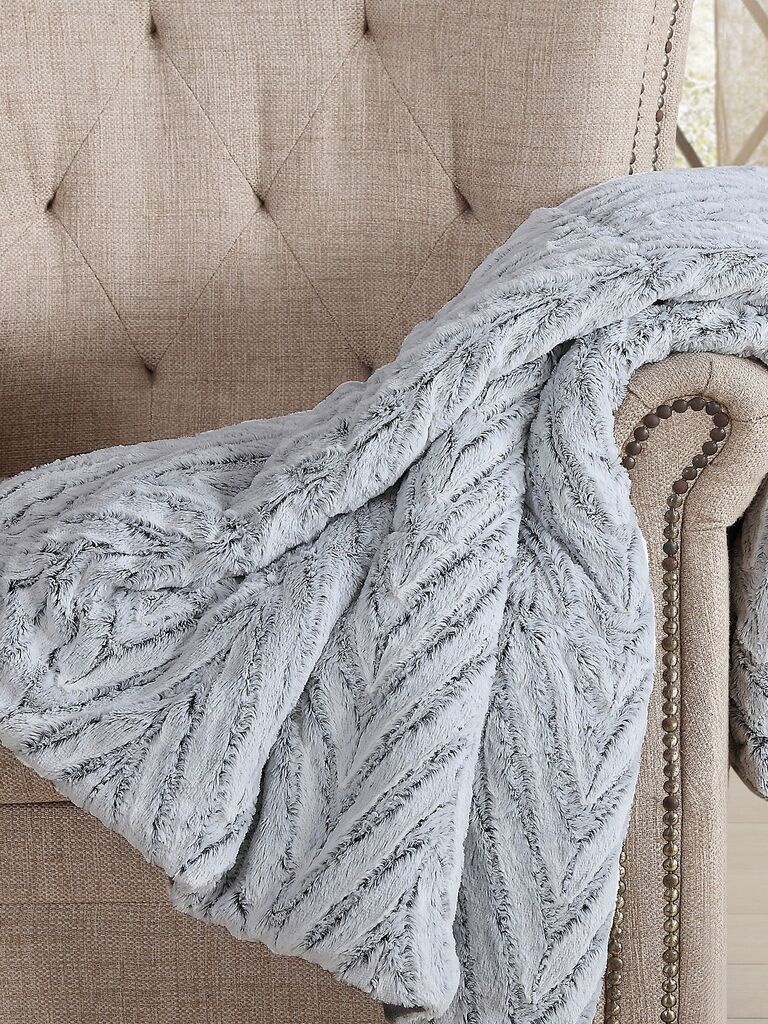 Keeping the romance alive is important after all these years together. They'll love cuddling up together under this cozy faux fur blanket. 
Christian Siriano New York gray chevron luxury faux-fur throw, $84, Macys.com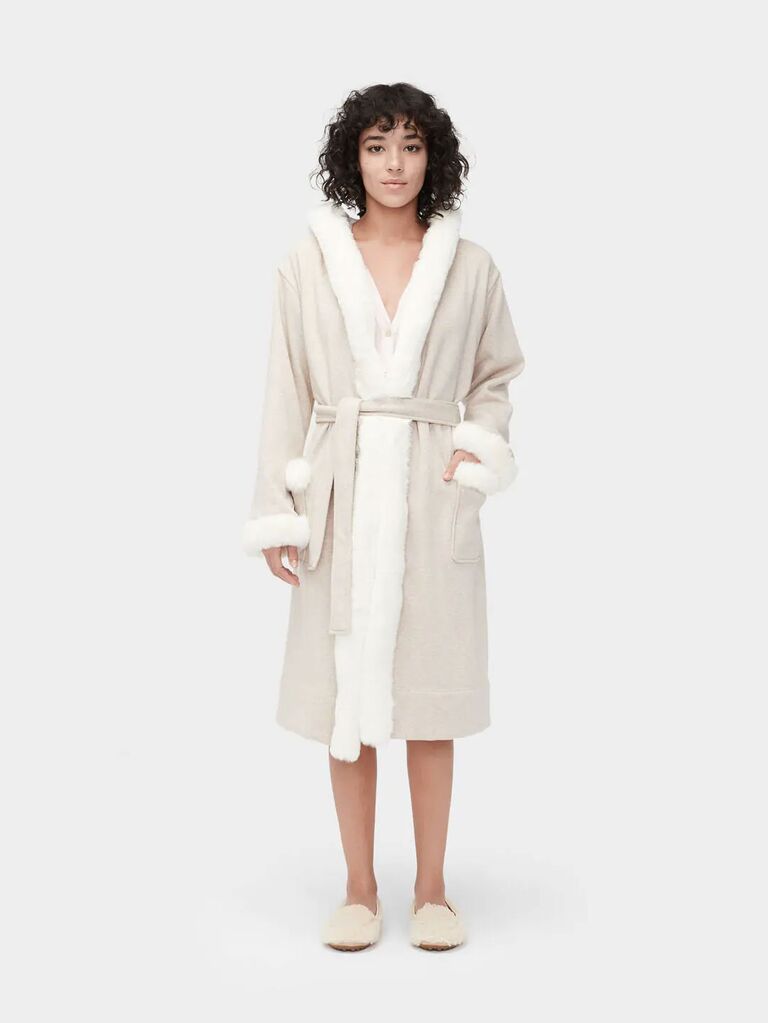 A fuzzy robe is a classic gift that'll definitely get plenty of use.  
UGG Duffield Deluxe II robe, $198, UGG.com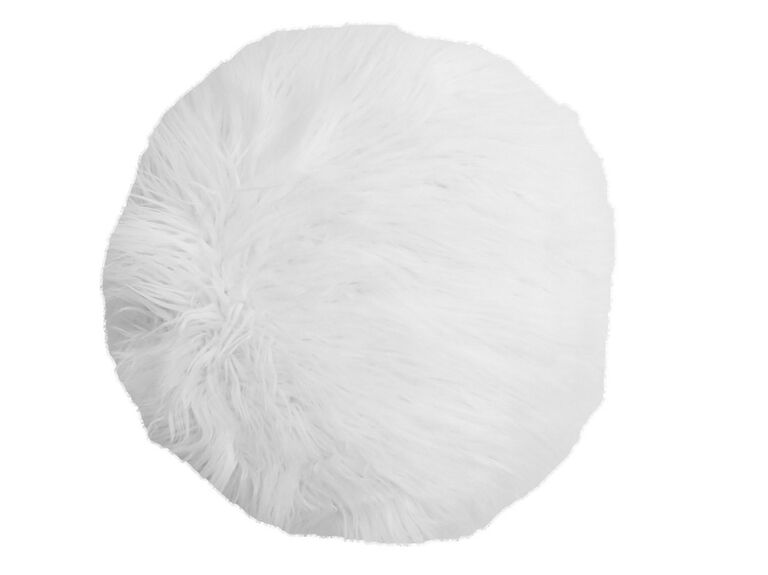 Relaxing after a long day will be so much more enjoyable with a soft, plush throw pillow like this faux fur piece. 
THRO Kari Keller round faux Mongolian pillow, $62, Macys.com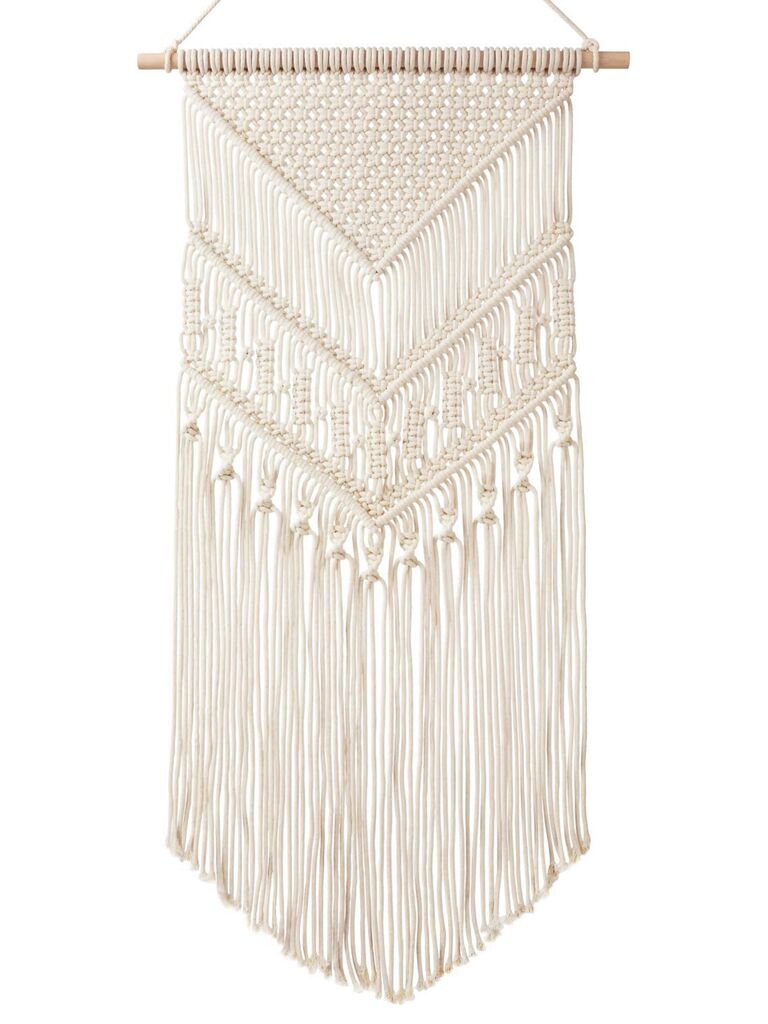 Woven wall hangings are having a moment—help your loved one hop on the trend.
Mkono macrame wall hanging art, $20, Amazon.com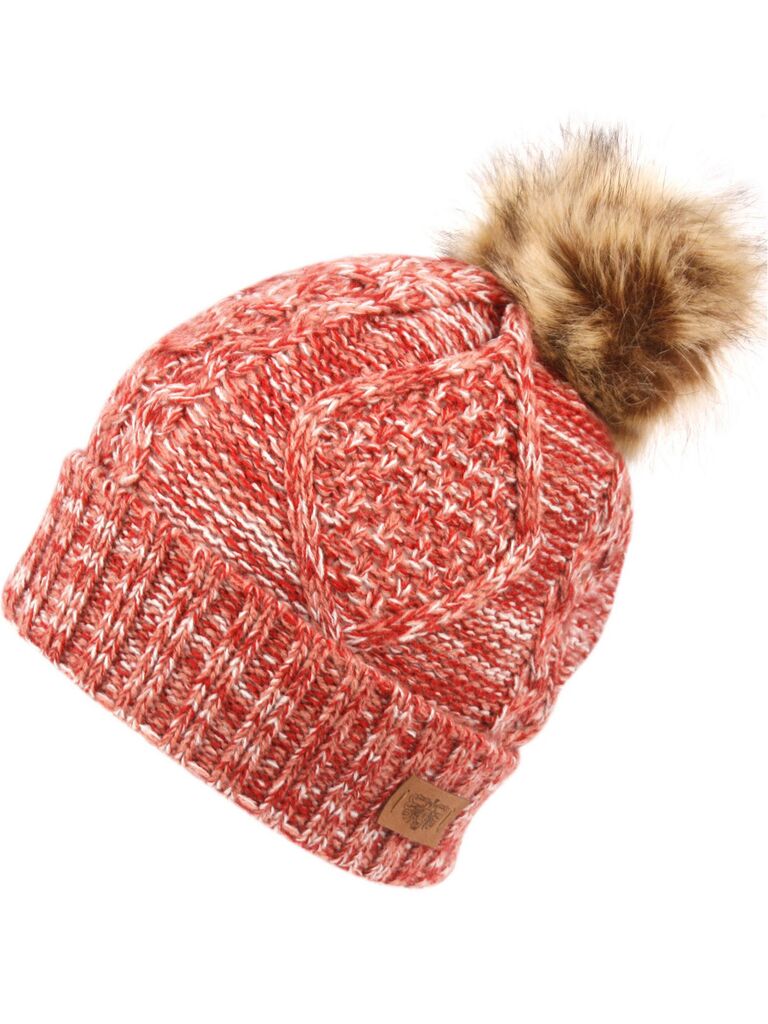 Once the weather starts to cool down, she'll appreciate owning a comfy beanie (with a faux fur puff!) to keep her head warm. 
Angela & William faux fur pom beanie with fleece lining, $48, Macys.com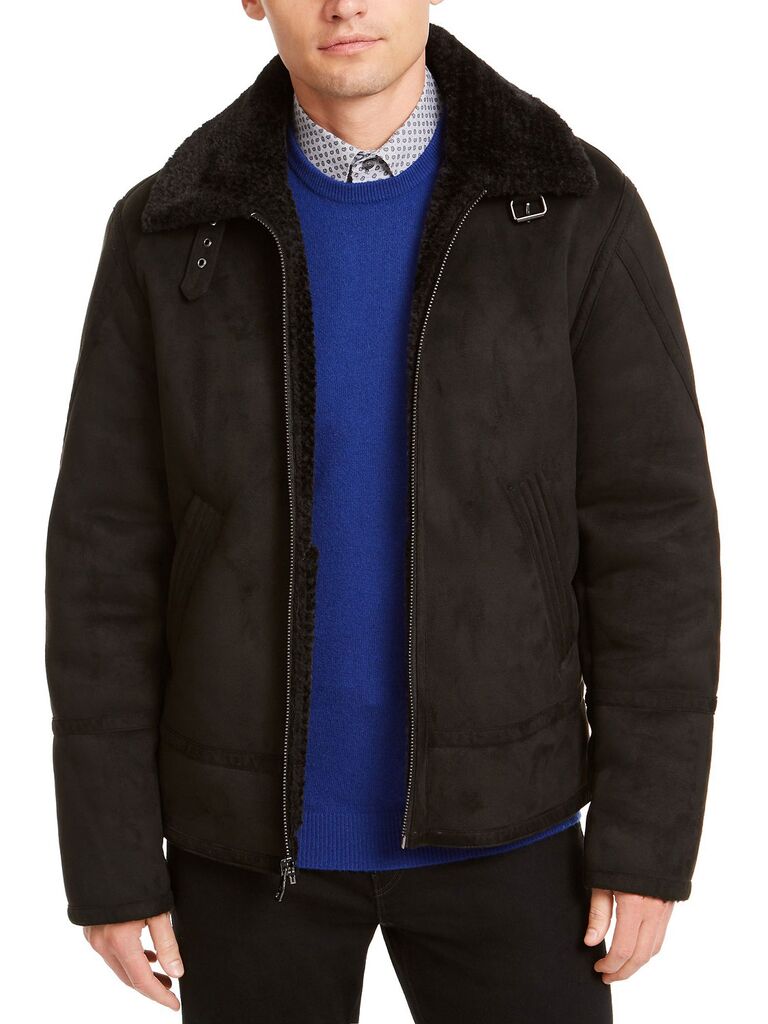 The fashion-conscious guy in your life will get a lot of use out of a sturdy jacket with faux shearling lining that he can wear to combat cold temperatures.  
Calvin Klein men's faux short shearling jacket, $295, Macys.com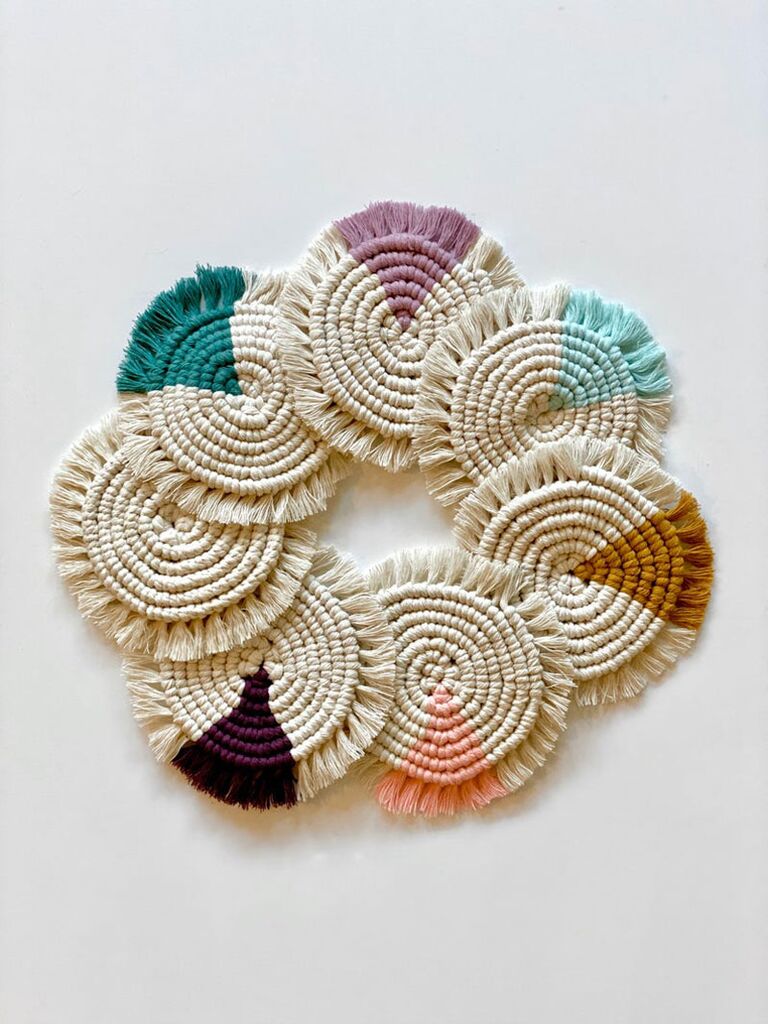 Bring a touch of bohemian-rustic flair to their coffee table by gifting them these woven coasters. These handmade pieces look really high-end and they'll protect their furniture too. 
Knotting Tides handmade macrame coasters, $10 each, Etsy.com
A fuzzy area rug is a creative, on-theme gift to liven up any room in your house.
Luxury Rugz round luxury area rug, from $80, Etsy.com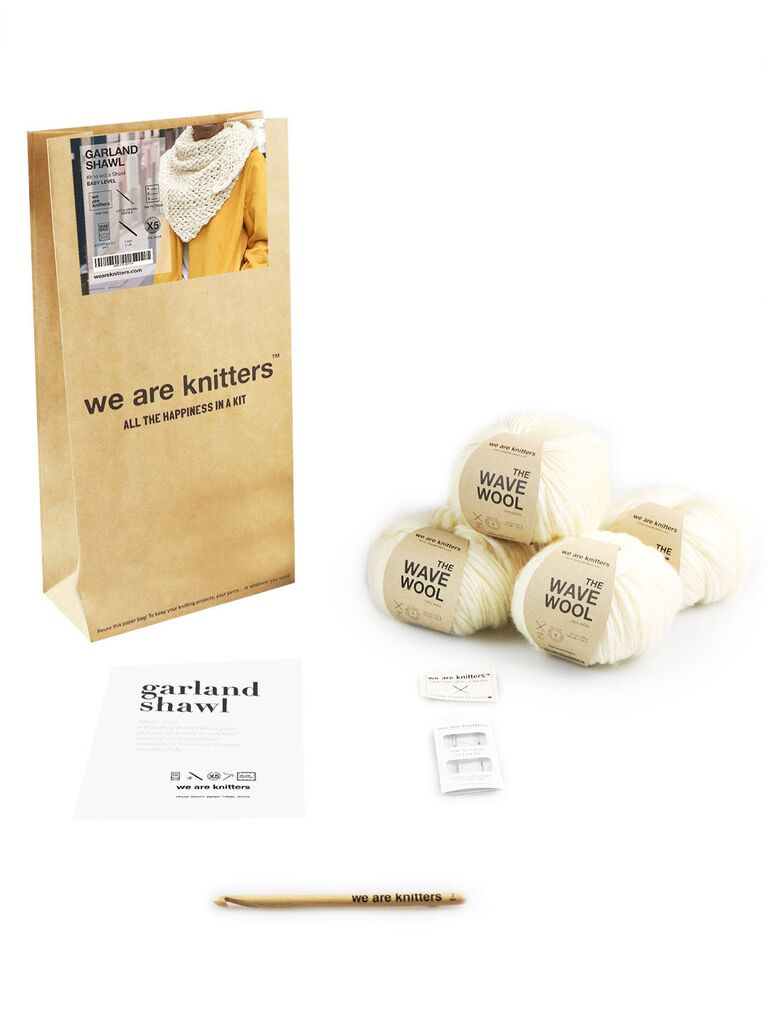 Perfect for the crafts enthusiast in your life, this kit contains everything they need to make their own cozy shawl. It's rated as easy, so even beginners can have fun with it.
We Are Knitters garland shawl crochet kit, $89, WeAreKnitters.com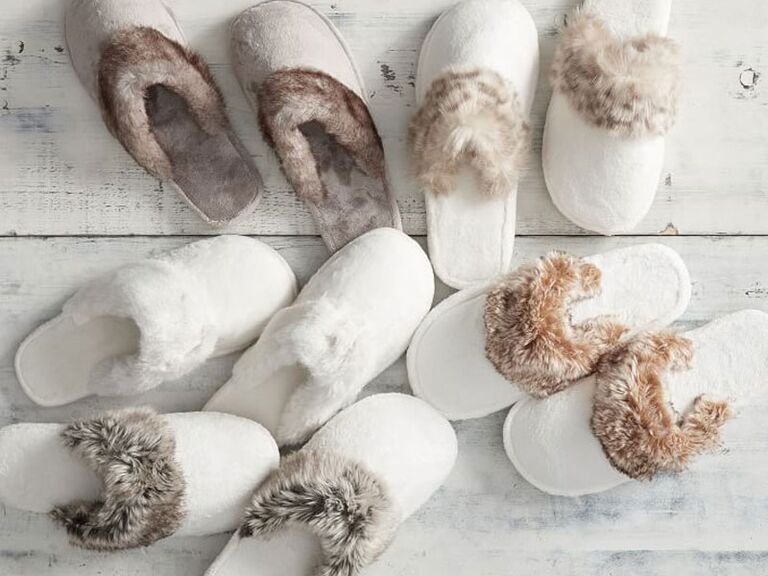 Matching cozy slippers are a must for the lovebirds who love to spend lazy days at home together. 
Pottery Barn faux fur slippers, $40 per pair, PotteryBarn.com 
For more of the best anniversary gift ideas for all the major milestones, check out our comprehensive guide to anniversary gifts by year.