13-Year Anniversary Gifts Guaranteed to Make Them Smile
Shop our favorite traditional and modern finds.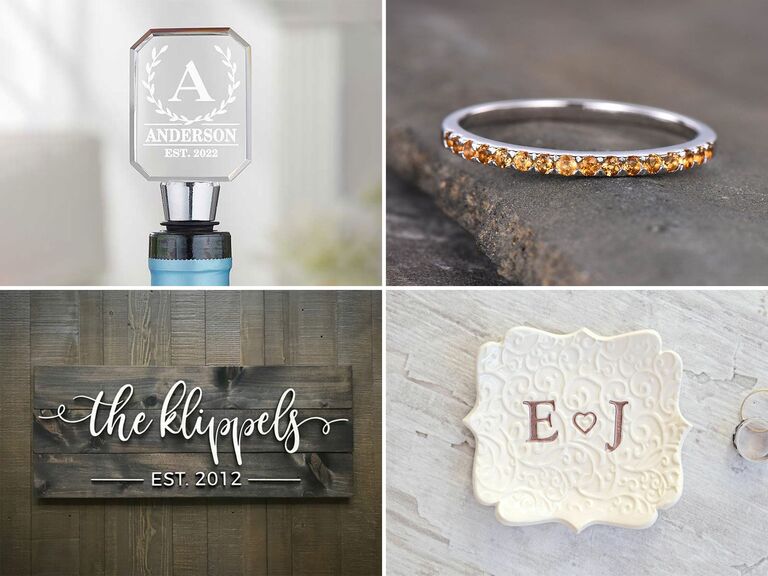 We have included third party products to help you navigate and enjoy life's biggest moments. Purchases made through links on this page may earn us a commission.
Congratulations are in order! You or a loved one has made it to 13 years of marriage. Now comes the hard part: picking out that perfect 13-year anniversary gift. You might be familiar with the traditional "anniversary materials." Whether it's paper for the first anniversary or aluminum for the tenth, every year is assigned a thematic symbol of love. As for the 13th wedding anniversary? The classic material is lace. But don't worry—you aren't limited to the traditional theme. Read more about 13-year anniversary gifts and what they mean below. Then, shop our thoughtful picks for your spouse or the happy couple.
In this article:
What Is the 13-Year Anniversary Gift?
Traditional: Lace
Traditionally speaking, the material that symbolizes the 13-year wedding anniversary is lace. It represents intricate beauty and requires special care, just like a relationship after 13 years together. Keep scrolling to find the best lace gifts on the market for every type of spouse or couple—from trendy lace-up sneakers to lace-pressed prints.
Modern: (Faux) Fur and Textiles
The modern adaptations of the 13th anniversary gift are furry fabrics and textiles. These materials represent the warmth and comfort you get from a loving relationship. If you're leaning toward the modern theme, you have plenty of options to choose from. Ultra-fluffy plush throw blankets, slippers and robes, anyone?
Anniversary Flower, Color and Stone
For another meaningful way to commemorate 13 years of marriage, try gifting something related to the 13th anniversary flower, color or stone. The flower chrysanthemum represents love, longevity and joy. Meanwhile, the color white signifies purity and innocence. Finally, the stone, citrine, is meant to bring prosperity, joy and good energy. If any of these materials spark your interest, great news: We've included at least one gift inspired by each material in our roundup—so let's get shopping!
Lace Anniversary Gifts
If you want to follow the traditional 13th wedding anniversary gift theme for your spouse or favorite couple, you're in luck! There are plenty of unique lace gifts to choose from. Below, we've rounded up 11 unique and sentimental gifts that'll make them feel loved on their 13-year wedding anniversary.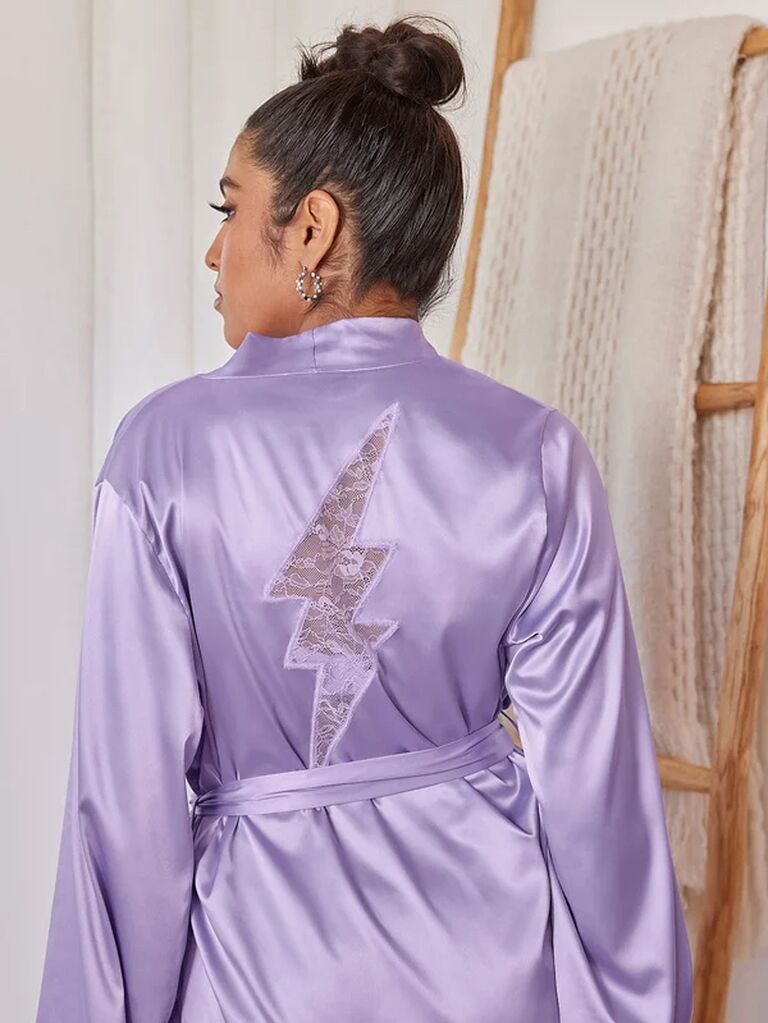 Rihanna has personally endorsed this sexy satin robe from her lingerie line. The best part? There's a lightning bolt carved out of lace in the back—what a cute take on a traditional 13th anniversary gift!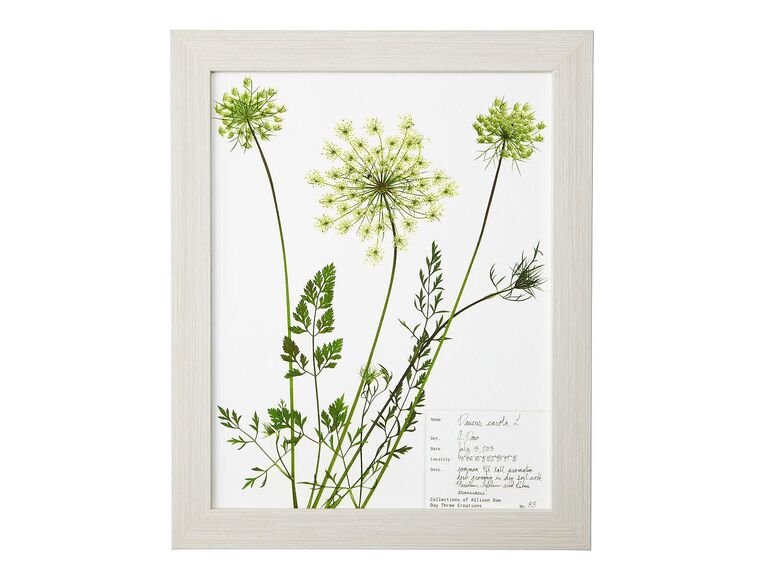 Add to their art collection with this cool pressed print of Queen Anne's Lace, which comes with a detailed botanical description. It's a beautiful 13th anniversary gift for a nature-loving spouse or couple.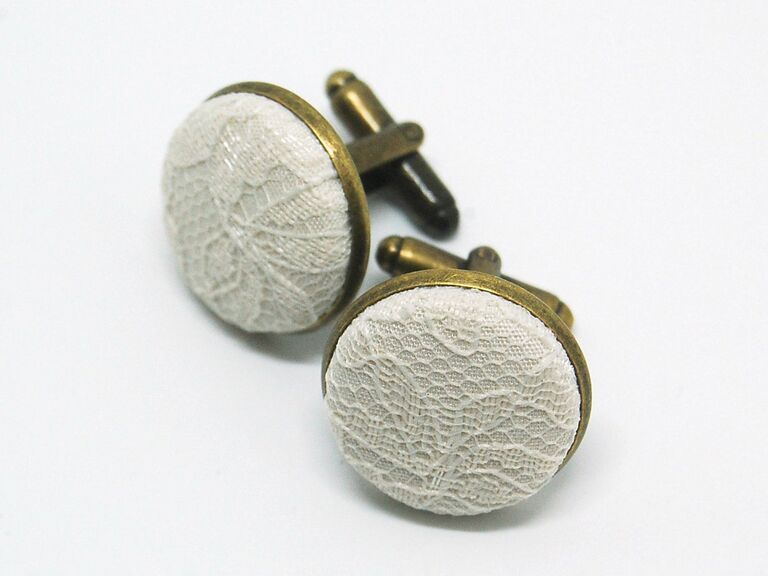 Add a special touch to your spouse's formalwear with these unique lace cuff links. You can select from either an antique bronze or stainless steel finish and seven different colors of lace. How's that for a thoughtful lace anniversary gift?
Nod to the 13th anniversary gift theme with this lace-inspired ring. Topped with a delicate artificial pearl, this piece would look great on its own or stacked with other rings.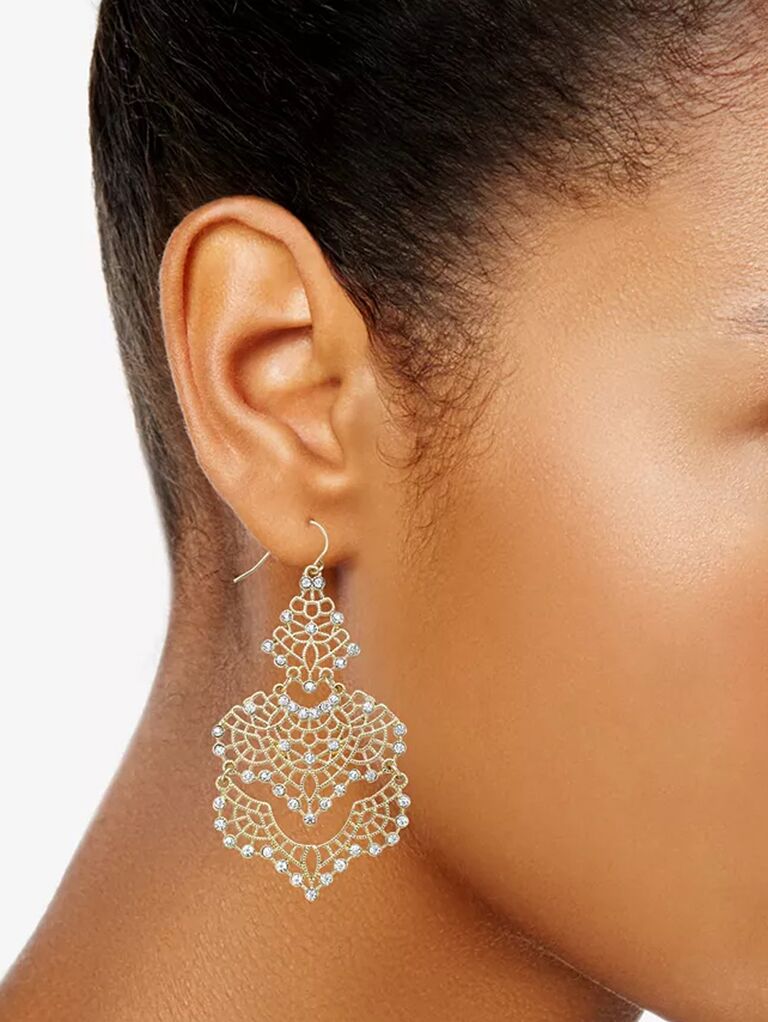 If your spouse likes to accent their outfits with statement jewelry, try these gold chandelier earrings. Our favorite part? The elegant crystal stones placed throughout the intricate lace design.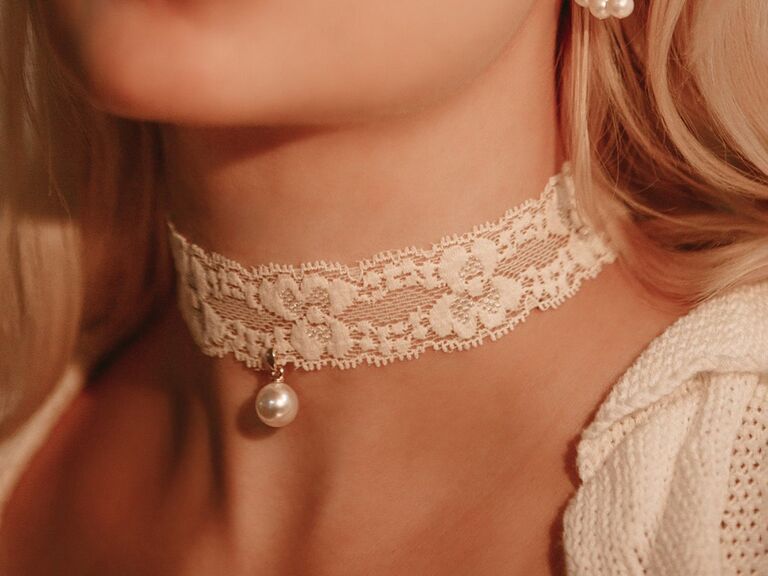 Yes—chokers are making a comeback. This pearl lace choker offers an elegant take on the popular '90s accessory.
Ring dishes are great anniversary gifts—keeping the wedding rings safe is important, after all. But rather than gifting any generic bowl, stay true to the 13th anniversary theme with this lace-stamped clay creation. You can personalize the tray with two initials on the front and a special date on the back.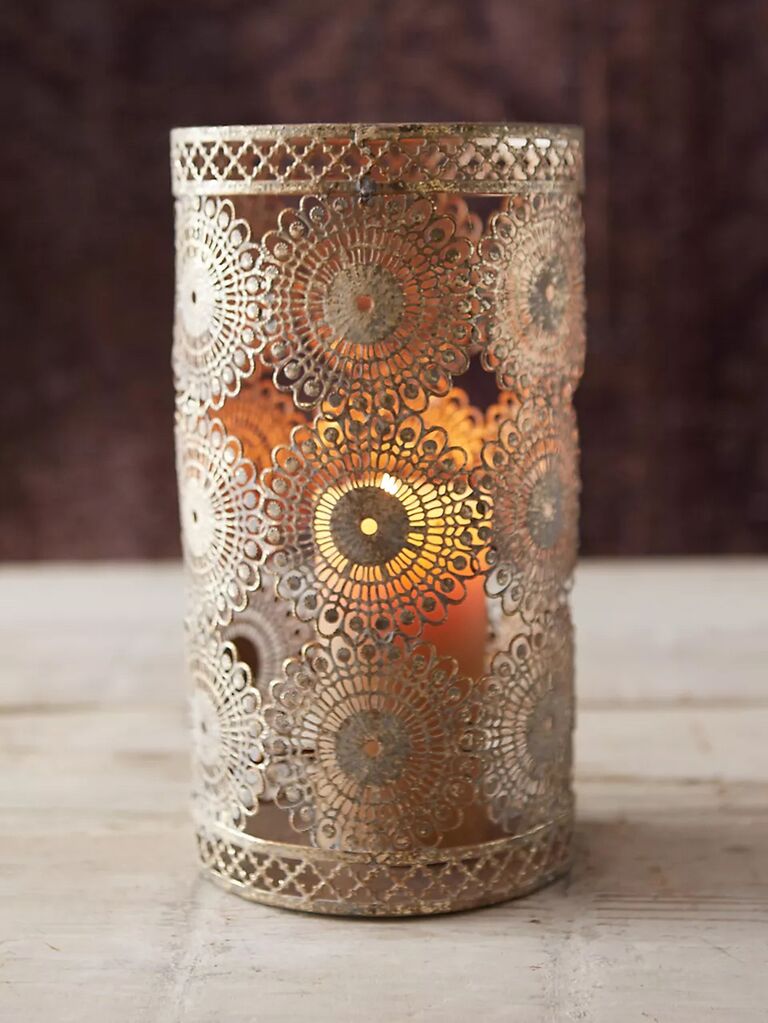 Add sparkle to their dining table or mantel with this shimmery aluminum votive holder. The beautiful home decor gift has an intricate lace design that's bound to get a lot of compliments.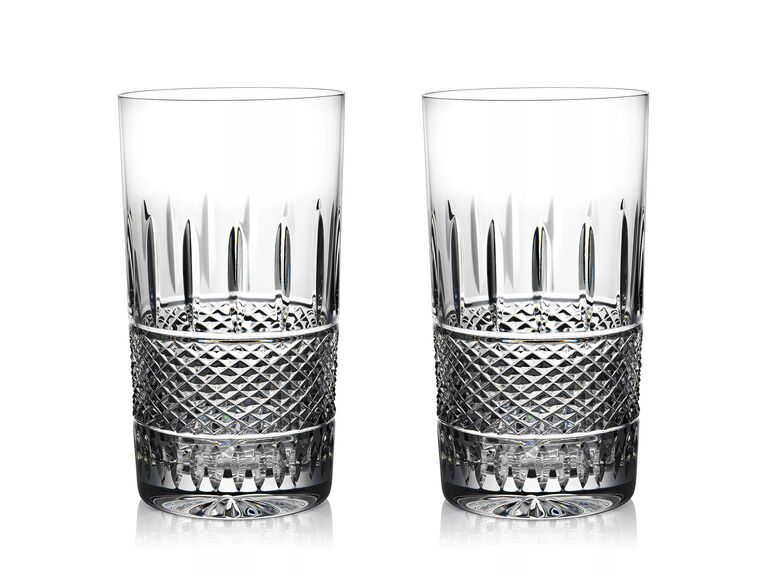 These sophistical highball glasses will seriously elevate any home bar. Inspired by traditional Irish lace motifs, they're ideal for serving cocktails, mocktails and soft drinks with ice.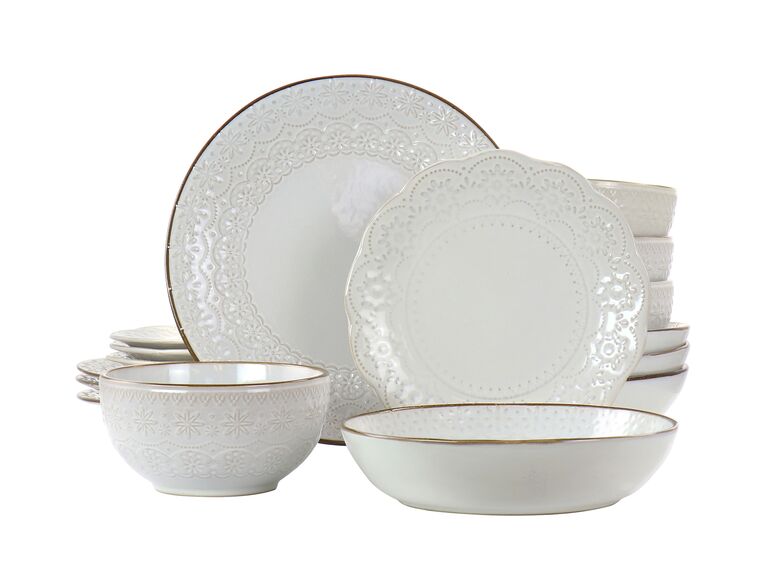 Enhance their next dinner party with this set of lacey dinnerware. The set includes embossed bowls and plates that are perfect for entertaining.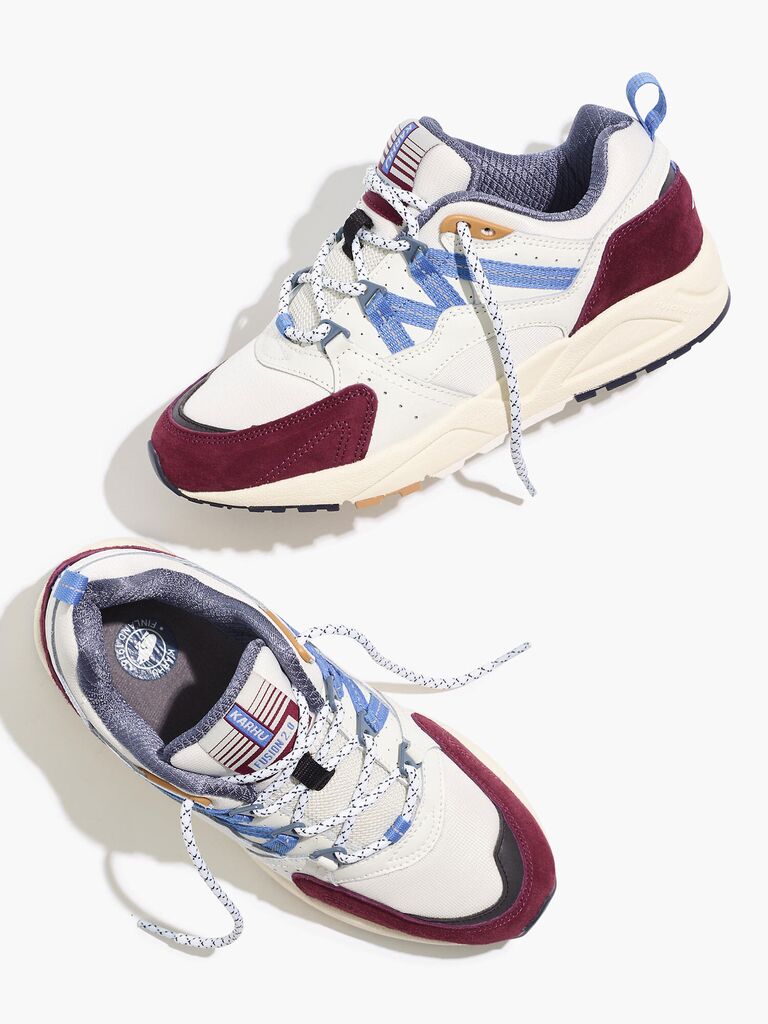 Go ahead and get creative with the lace theme. These unisex lace-up sneakers will become an everyday staple in your partner's wardrobe. Complement their personal style with one of the four trendy colorways.
(Faux) Fur and Textile Anniversary Gifts
If you're searching for other symbolic 13th anniversary gifts, consider faux-fur or textile gifts. From irresistibly cozy blankets to unique home decor pieces, we've rounded up the best ideas for both contemporary anniversary themes.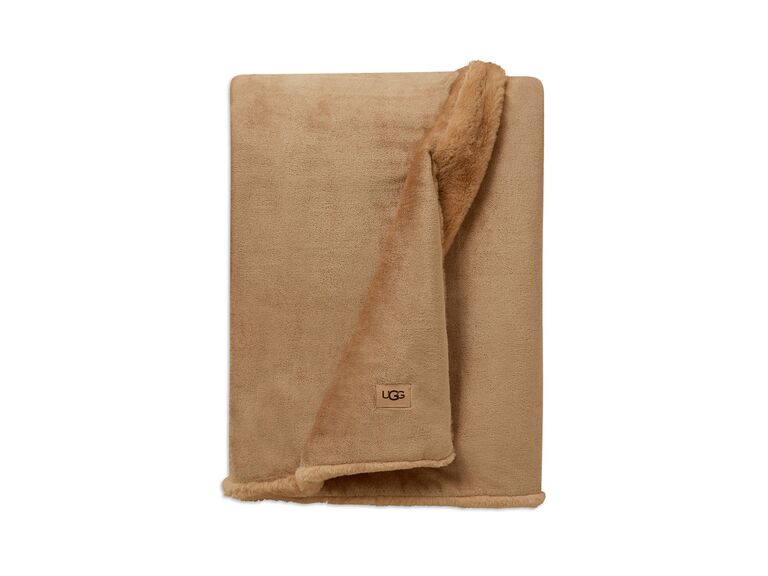 Keeping the romance alive is important after all these years together. This plush, fur-like blanket is perfect for cuddling and available in six cozy colors.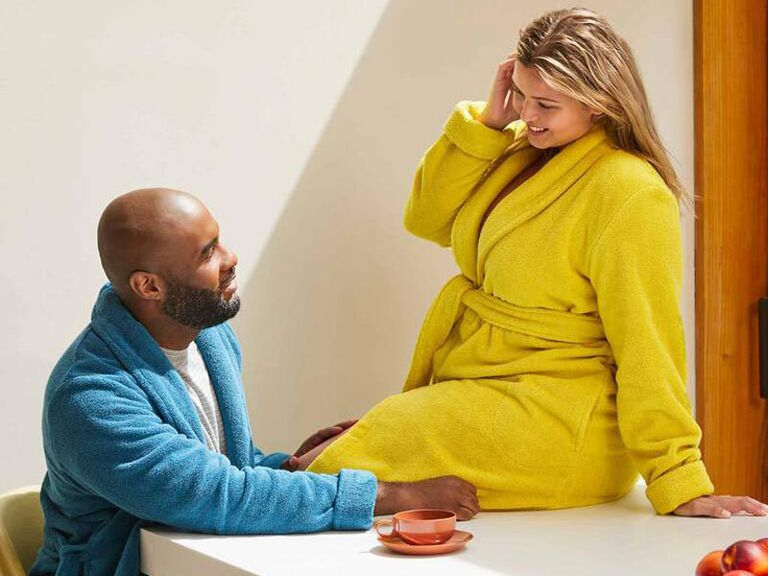 If your spouse loves to lounge in cozy clothing, then they'll have trouble taking off this luxuriously fuzzy robe. Made from 100% Turkish cotton, it's a classic 13-year anniversary gift that'll definitely get plenty of use.
These chic fringe wall mirrors will spice up any space. Your partner can stack them in the bedroom, bathroom or entryway for a boho-inspired look.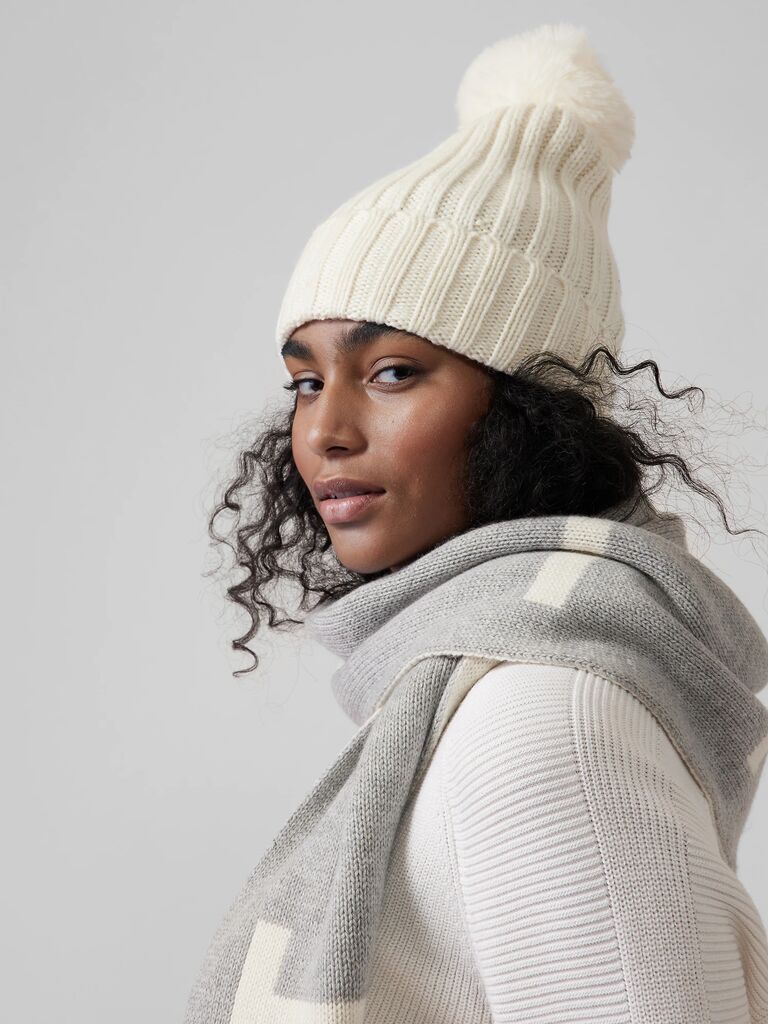 As the weather starts to cool down, they'll need a comfy beanie to keep their head warm. This one is made of wool-blend yarn for maximum warmth. Plus, it's topped with a cute faux-fur puff!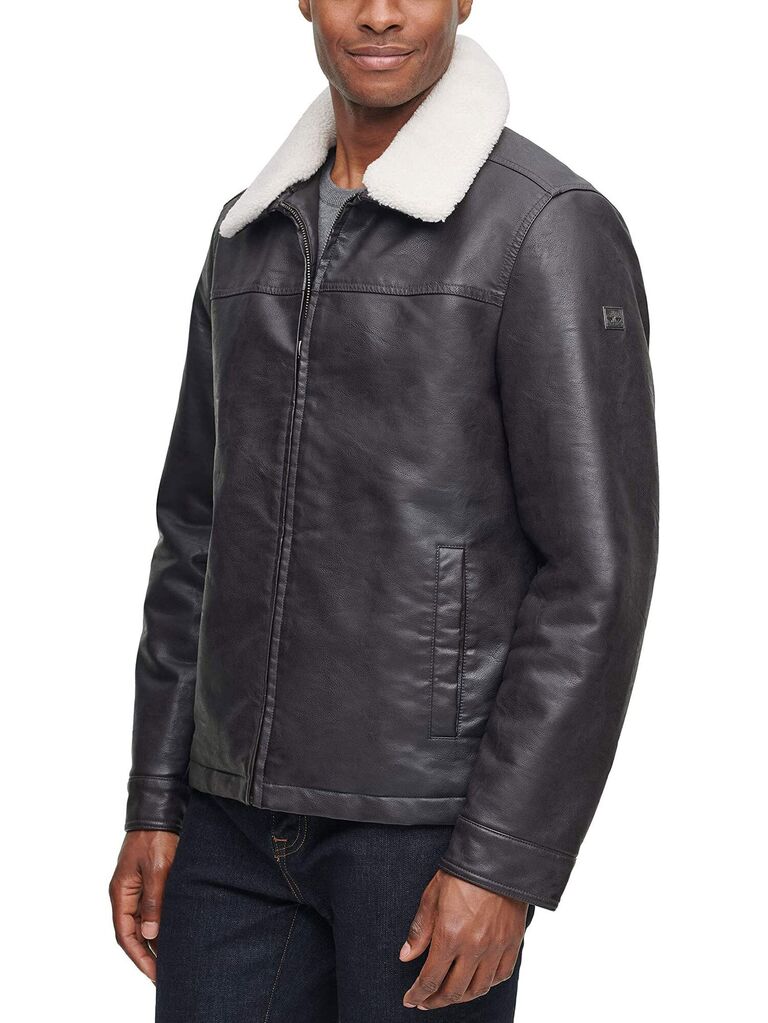 Your fashion-conscious partner will get a lot of use out of this sturdy faux-leather jacket. It comes with alternative down lining and a cozy sherpa collar to combat cold temperatures.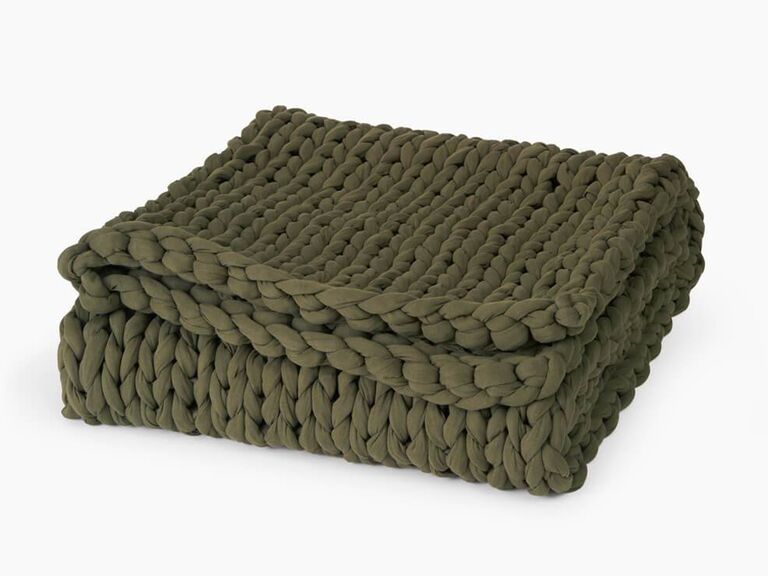 Weighted blanket, anyone? This chunky woven blanket will help them achieve the good night's sleep they deserve. And there are seven soothing colors to choose from.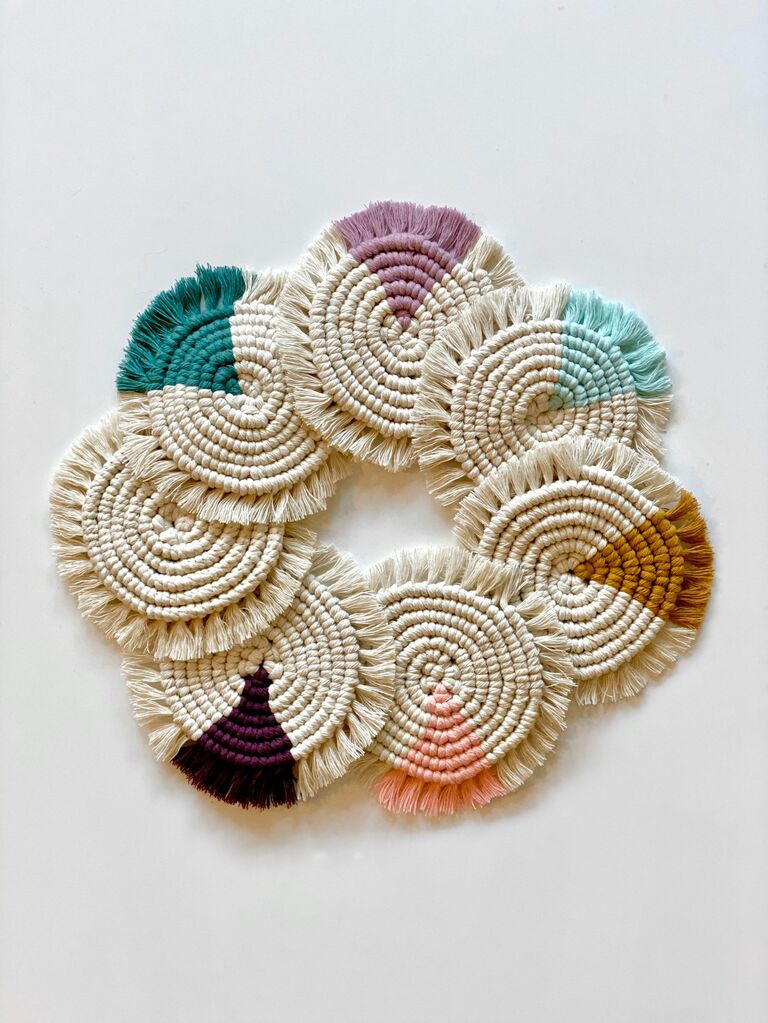 Bring a touch of modern-rustic flair to their coffee table by gifting them these woven coasters. The handmade pieces come in 18 different color options, so they're great for protecting furniture in style.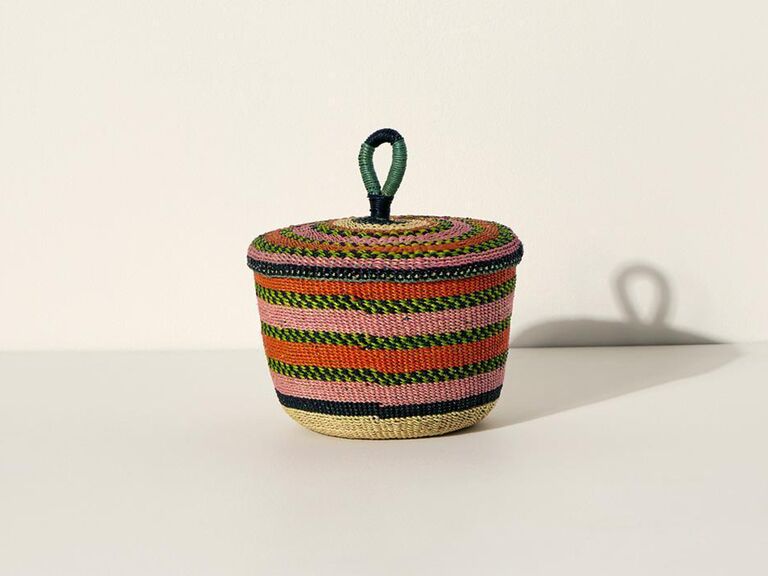 If they need more space to store their everyday essentials, here's a creative gift that's both practical and decorative: a beautiful handwoven basket. Crafted by hat weavers in the Ghanaian town of Bolgatanga, each basket positively supports marginalized communities and contributes to other social causes.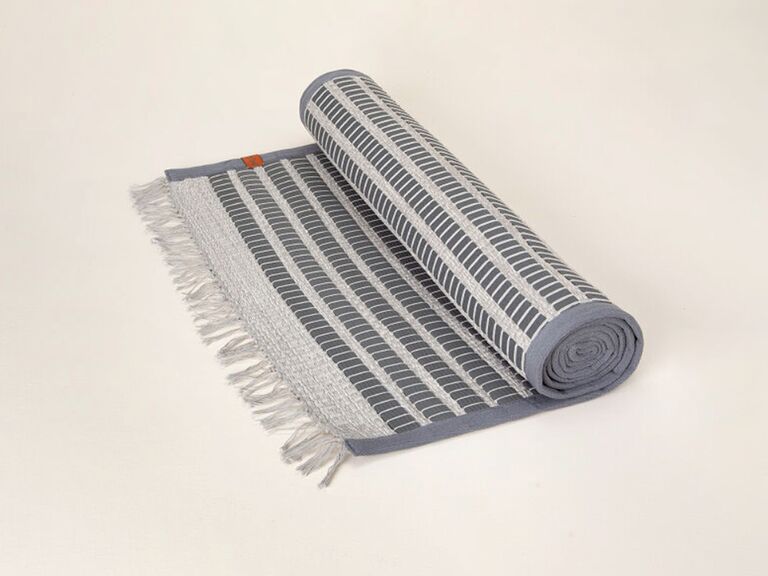 If your partner loves yoga, treat them to a namaste-themed gift they'll use every time they practice. A step up from your regular yoga mat, this handwoven rug was designed to be a softer, more comfortable alternative to traditional mats.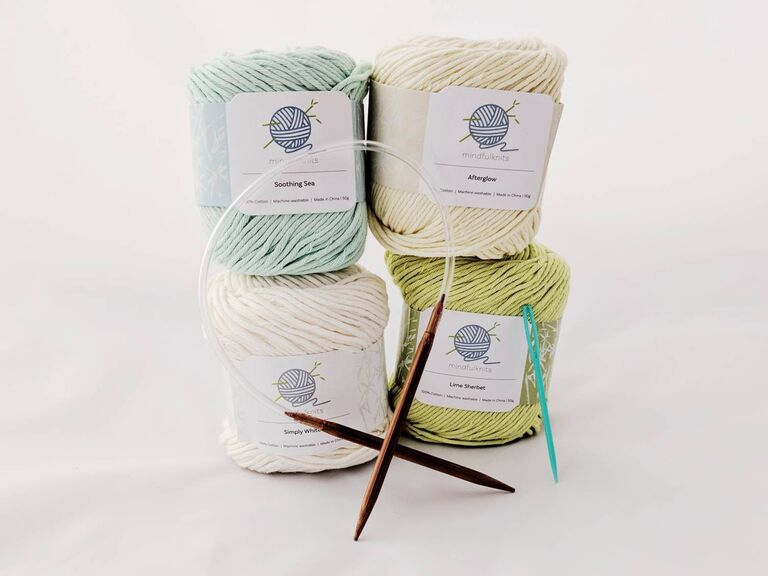 Perfect for the crafts enthusiast in your life, this kit contains everything they need for a relaxing knitting experience. It's designed for beginners, so even those without knitting experience can have fun with it. And it comes with an e-book with detailed knitting instructions and projects!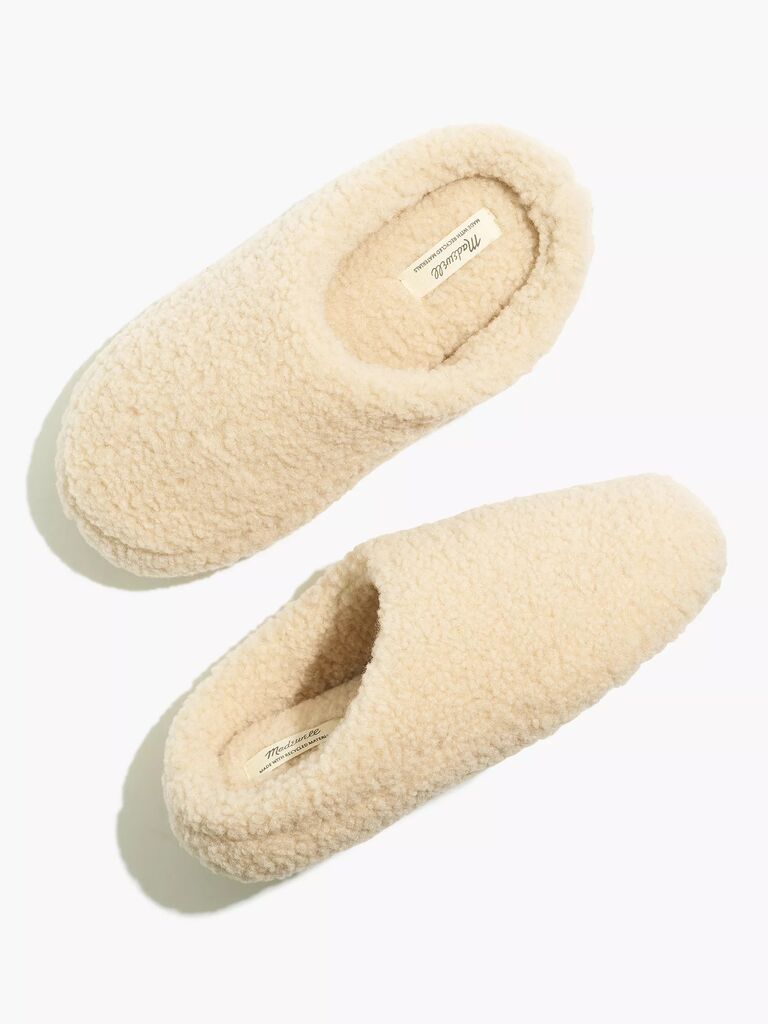 Cozy slippers are a must for the lovebirds who love to spend lazy days at home together. Trust us, they'll basically live in these soft sherpa slippers.
Alternative 13-Year Anniversary Gift Ideas
You're not obligated to stick to the traditional gift theme for your spouse or favorite couple. Feel free to think outside the box and consider one of these unique presents instead. Below, find alternative 13-year anniversary gifts that—even though they break with tradition— are still meaningful options for your loved one.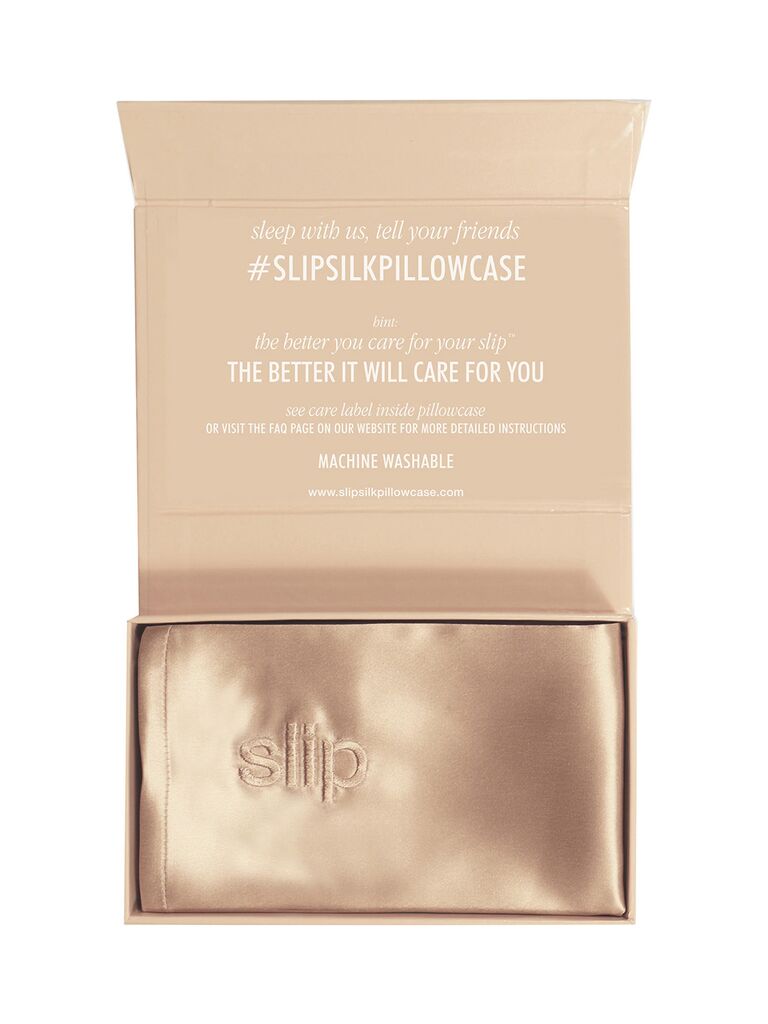 A silk pillowcase is a great 13-year anniversary gift for those who value their beauty sleep. Not only does this pillowcase provide a cooling sensation, but it also helps prevent frizzy hair and promote clearer skin (since it doesn't collect and spread dirt like cotton pillowcases can).
One of the most popular gifts on the market (for a really good reason) is the Theragun Elite massage gun, a deep muscle treatment that helps to soothe and relax sore muscles. Whether they're active or hunched over their desk all day, they'll appreciate this much-needed therapy tool.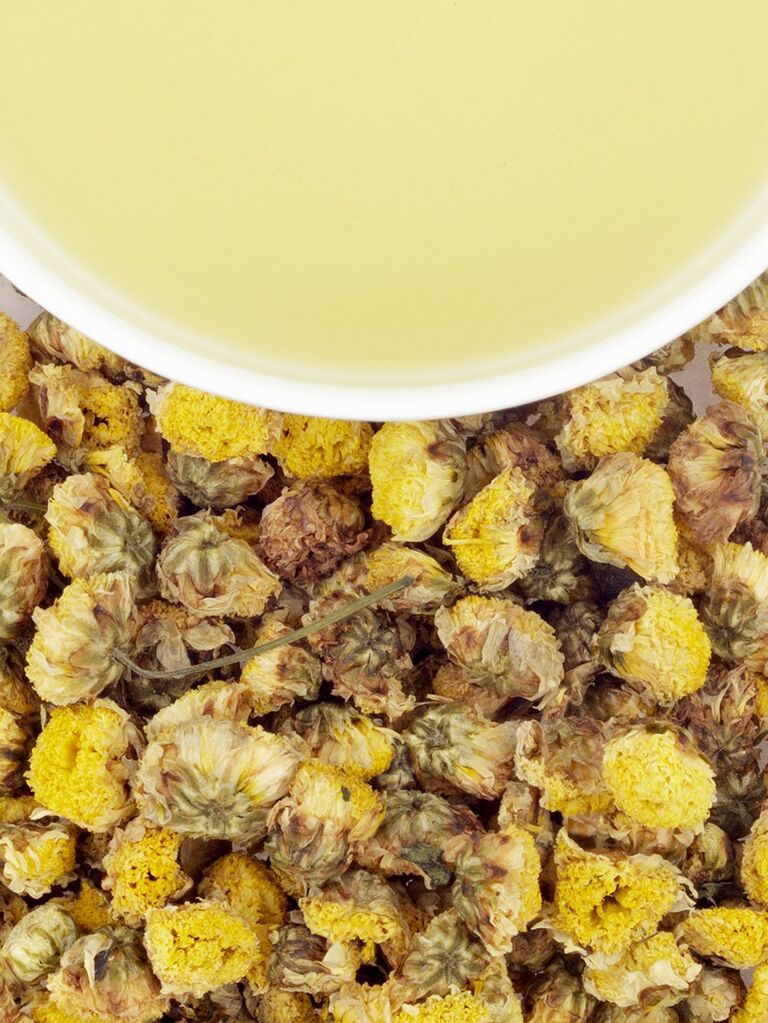 Honor the 13th anniversary flower, chrysanthemum, with this delicious blend of wild chrysanthemum tea. According to the tea's rave reviews, the floral aroma is light and uniquely flavorful.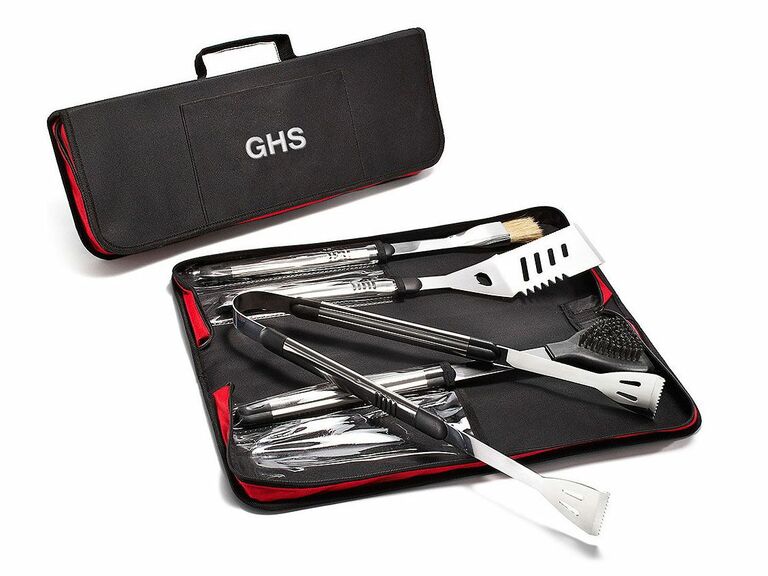 If your favorite grill master loves showing off their skills at every backyard barbecue, they'll be thrilled to receive a brand new set of tools (and these ones can be personalized with their initials!).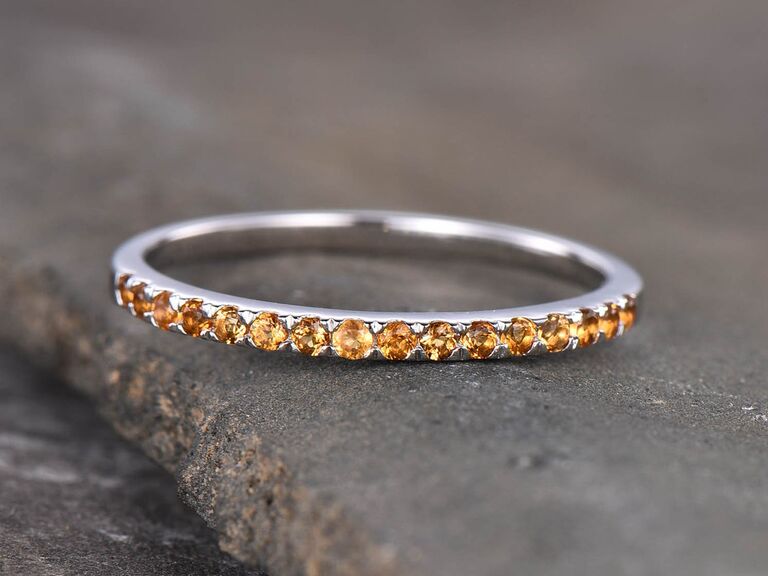 If they're into dainty jewelry, they'll adore this citrine eternity band featuring the 13-year anniversary stone. Lined with tiny citrine stones, it's a simple design perfect for any minimalist.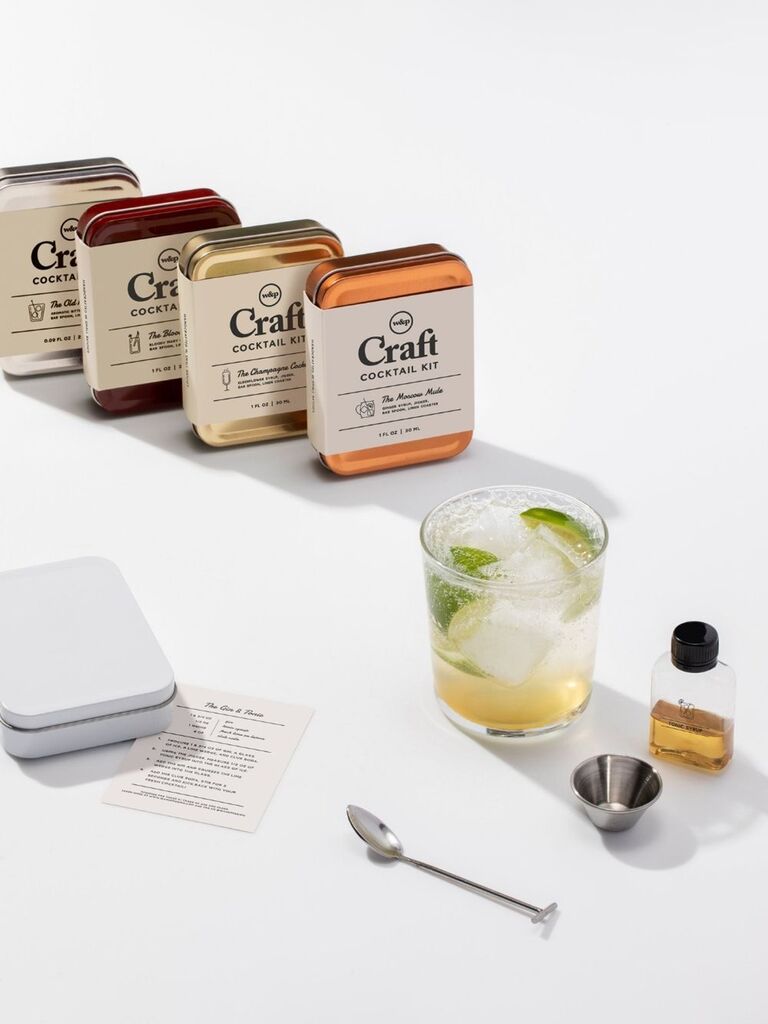 Pay tribute to their mixology skills with this handy cocktail set featuring five varieties of craft cocktail kits. They can create delicious drinks for date night without leaving the house. Convenient, right?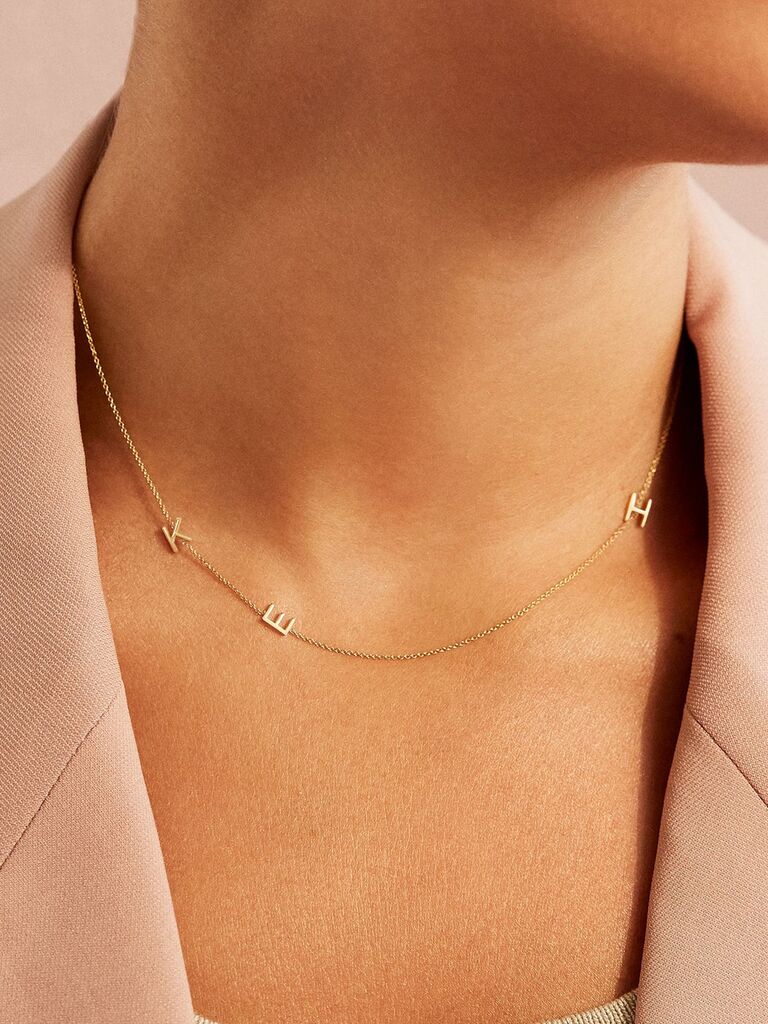 A simple letter pendant necklace is a great way to let your partner wear their initials (or yours!) as part of their everyday look. Select up to three initials or characters to personalize the piece and choose from a solid yellow, white or rose gold chain.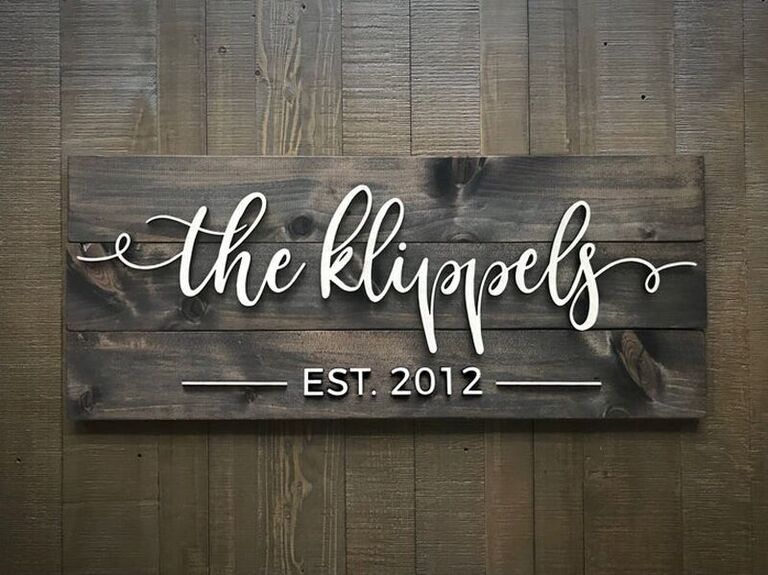 Honor the union that began 13 years ago with a custom wooden sign that the couple can proudly display in their home. Choose from a variety of gorgeous finishes, including antique white (the 13th anniversary color), dark walnut and ebony.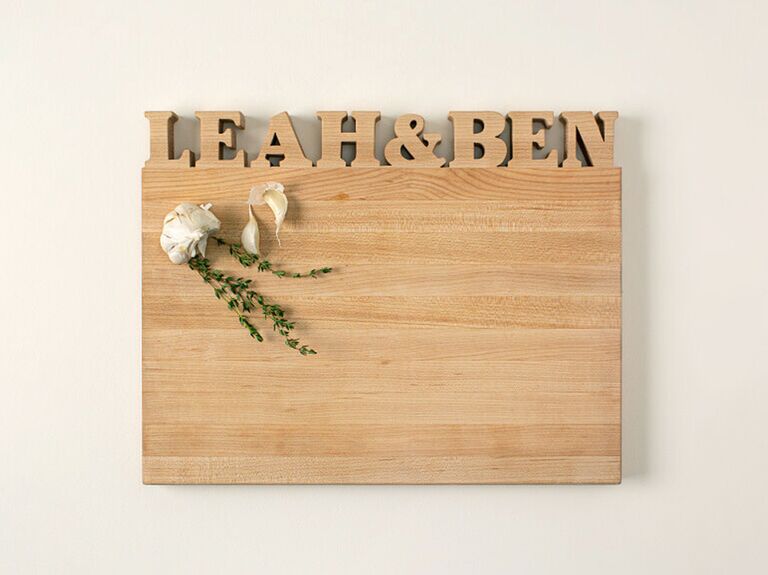 Shopping for pro party hosts? This personalized cutting board is perfect for preparing delicious snack spreads—or just decorating the kitchen.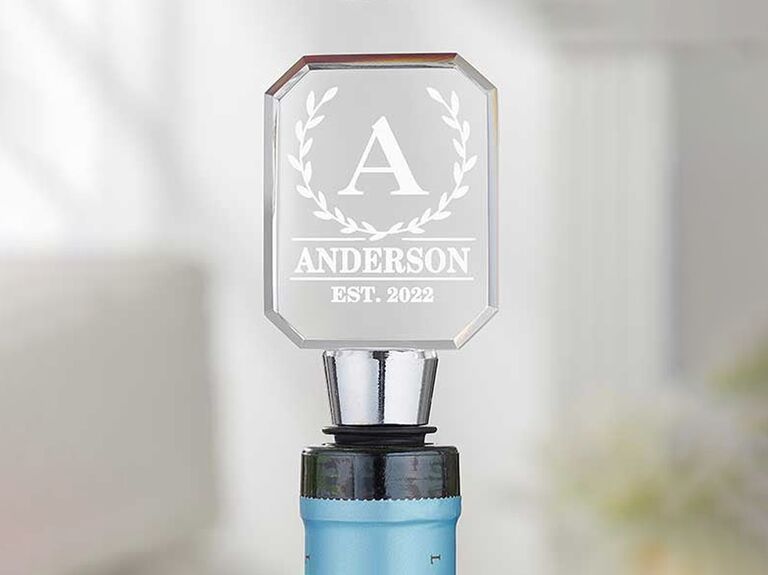 If they've got a penchant for wine, pair their favorite bottle with this customizable wine stopper. Add their shared last name and a small line of text for a heartfelt 13th anniversary gift.