30 Thoughtful 13th Anniversary Gifts They'll Treasure Forever
Celebrate the 13th marriage milestone with these traditional and modern anniversary gift ideas.
Photos, clockwise: Uncommon Goods, Brilliant Earth, Waterford, The Qi
We have included third party products to help you navigate and enjoy life's biggest moments. Purchases made through links on this page may earn us a commission.
While the number 13 is typically considered unlucky, it's certainly not the case for a couple who has reached the 13th marriage milestone. Anyone with a loving spouse in their life for this long deserves to celebrate, and picking a thoughtful 13th anniversary gift is one of the best ways to do that. Whether you're shopping for your spouse or a lucky couple in your life, we've found the best traditional and modern anniversary gifts to commemorate this happy occasion. If you'd rather swerve tradition and go for something more offbeat, we've got you covered with our selection of alternative anniversary presents. Keep reading to find out more about shopping for the 13th wedding anniversary.
In this article:
Traditional 13th Anniversary Gifts
Traditional 13th anniversary gifts are made from lace, a delicate fabric that symbolizes the intricate beauty of a long-lasting marriage. Just like this fragile material, a successful relationship needs to be handled with care to remain strong and last through the years. Lace gifts come in all shapes and sizes, from romantic and meaningful to practical and pretty. If you want to honor the traditional 13th anniversary theme, we can help you find a really great gift for your husband, wife or favorite duo.
Lace Pedestal Jewelry Holder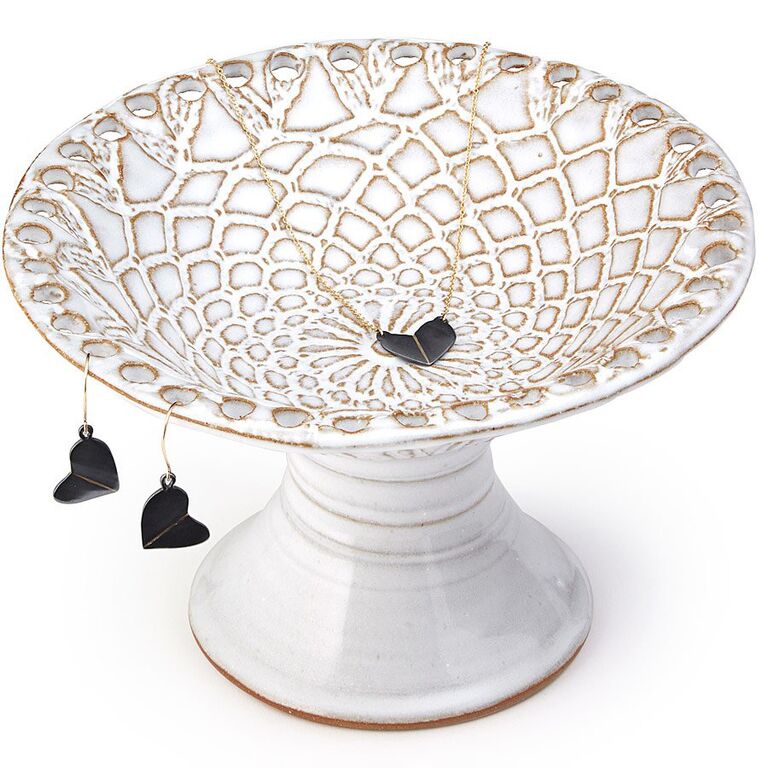 If your partner has an impressive jewelry collection, why not give them a unique gift to store all their favorite trinkets? This ceramic pedestal is made by hand and pressed with vintage lace to create a stunningly beautiful design that's right on theme. The deep dish offers plenty of space for sorting rings and bracelets, while the small holes along the edge are ideal for dangling delicate earrings. It's a dainty 13th anniversary gift that's destined to delight.
Lace and Satin Chemise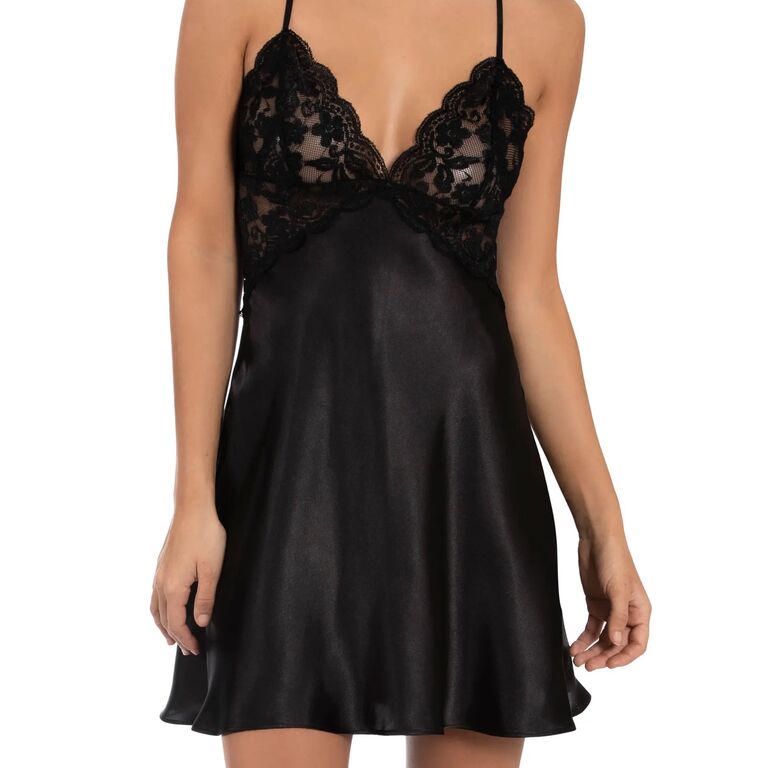 The lace anniversary is a great occasion to upgrade your partner's lingerie collection with something that'll make them feel special and sexy. This satin chemise features lace details on the bodice and racerback for an alluring and timeless look. Not only will it add a bit of spice to the bedroom, but it's also comfortable enough for everyday sleepwear. It's available in sizes XXS-XXL in black or white.
Lace Heart Pendant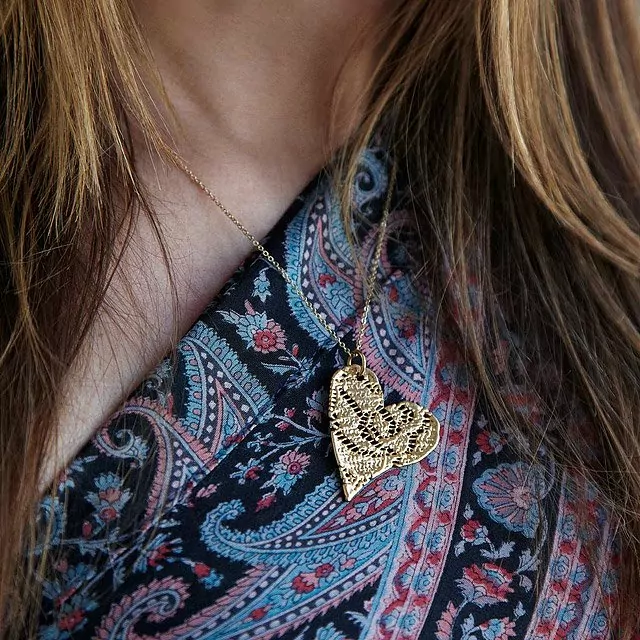 If your spouse has a heart of gold, this sentimental piece of jewelry is sure to make them melt inside. The delicate heart pendant is handmade from real lace fabric dipped in copper and 24K gold, creating a unique piece of wearable art for your S.O. To make this 13th anniversary gift even more meaningful, present it to your spouse and take them out somewhere nice so they can wear it right away.
Irish Lace Tumblers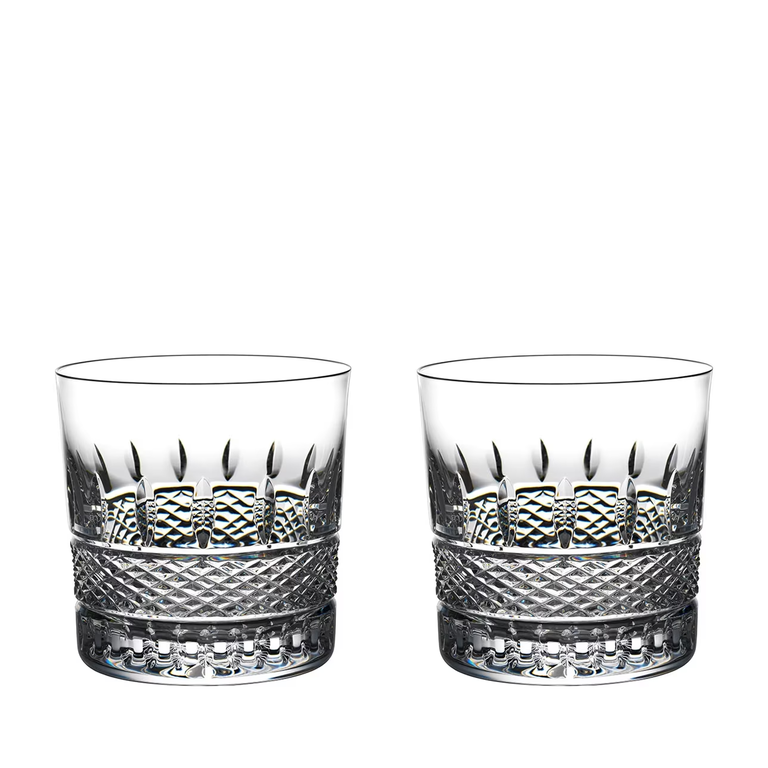 These elegant crystal tumblers are a great way to commemorate the 13-year anniversary, especially if your partner or married friends are partial to a whiskey or two. The overall pattern is inspired by traditional Irish lace, resulting in an intricate design of diamond, fan and wedge cuts. Don't be surprised if they immediately head to their bar cart to pour a celebratory cocktail made with their favorite bourbon.
Lace Fabric Cuff Links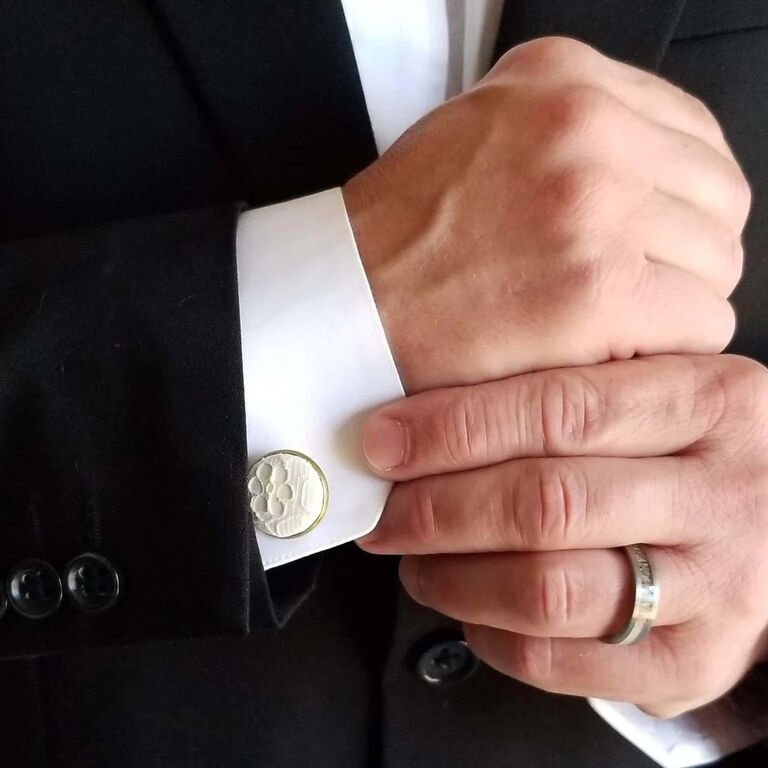 Give your spouse's suit a thoughtful (and thematic) touch with these lace cuff links. They're handmade from lace inlaid in metal hardware for stylish accessories that'll make any sleeve look the part. Choose from seven different colors of lace and five metallic finishes to tailor the look to their favorite formalwear, or add them as the final touch on a whole new suit if they need a dapper upgrade.
Pressed Botanical Print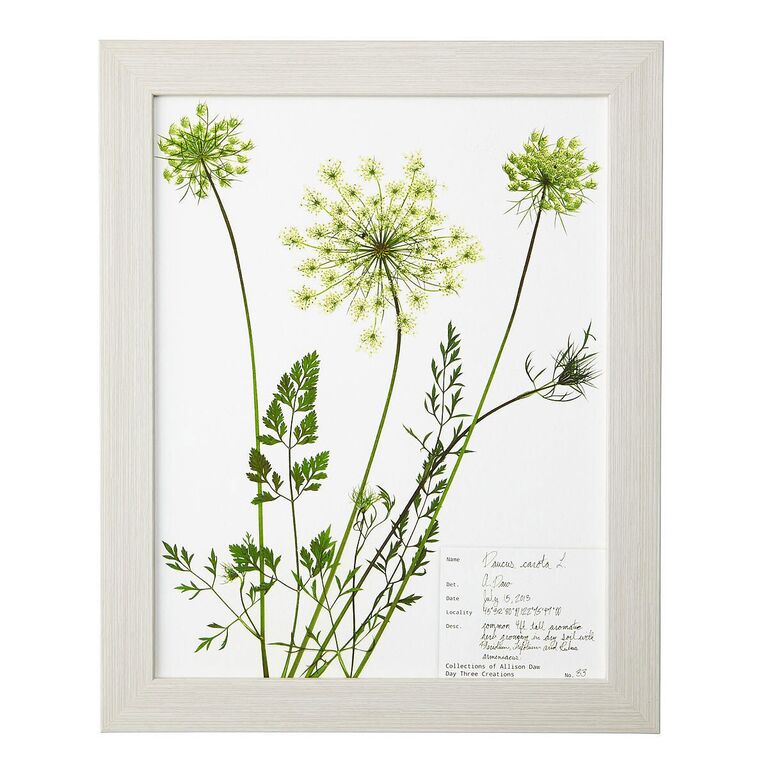 Don't be afraid to get creative when shopping for a traditional 13th anniversary gift. This framed print shows Queen Anne's lace, a whimsical wildflower that symbolizes safety and protection. Whether you want to impress your partner with your gardening knowledge or simply let them know how secure you feel in your marriage, this thoughtful gift says it all.
Lace-Inspired Plates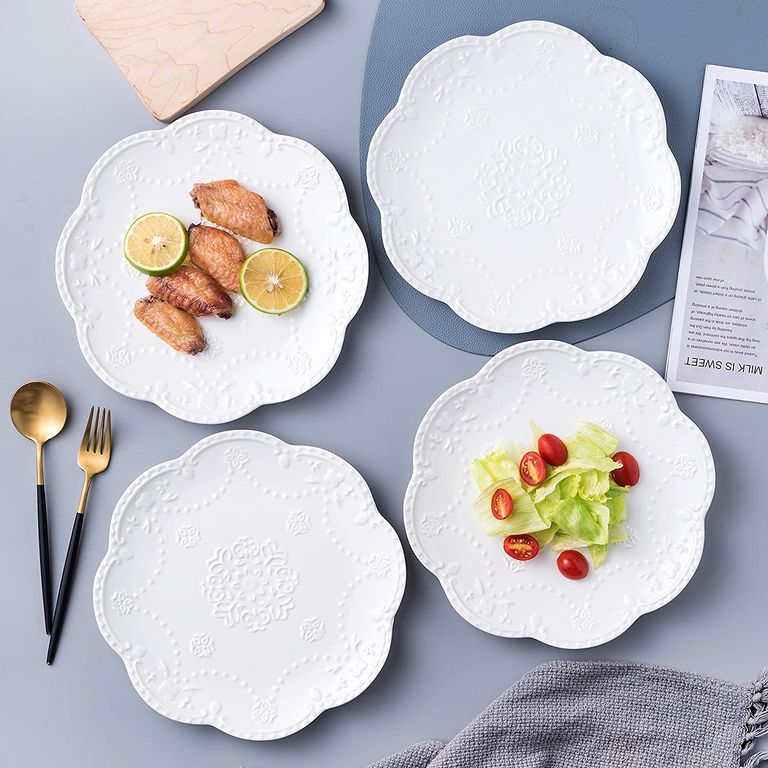 Stretch the lace anniversary theme a little with these embossed dinner plates. They're made from porcelain and feature a vintage lace pattern that'll bring a sophisticated touch to any tabletop setting. The plates come in a set of four and are the perfect gift for anyone who loves antique-inspired dishware. Make this 13th anniversary gift even more special by inviting your spouse to join you for a home-cooked meal prepared with love.
Lace Beach Dress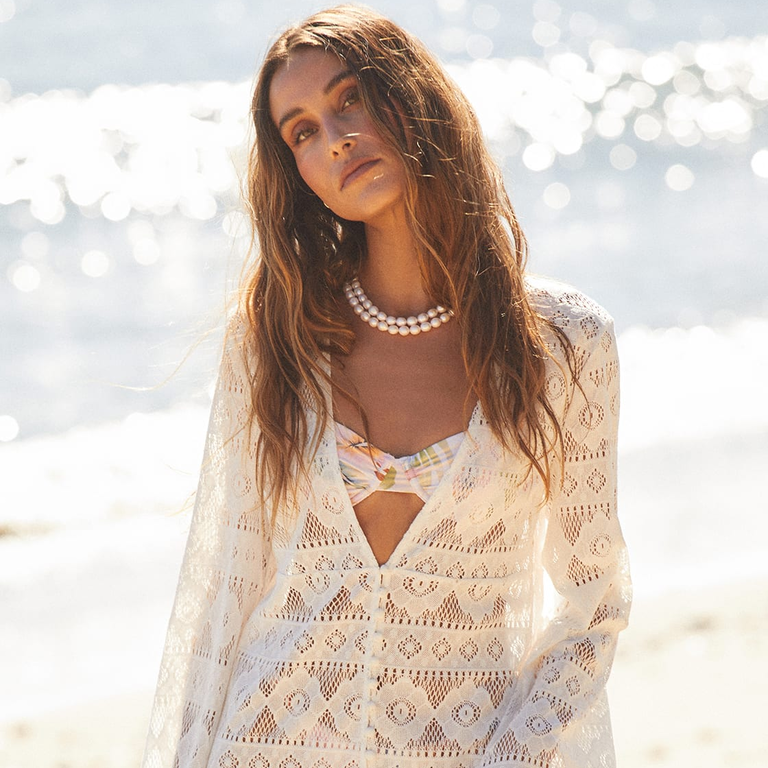 If you're planning to whisk your partner away on a romantic vacation for your 13th anniversary, we've found a wearable gift they'll appreciate. This light lace dress is perfect for trips to the beach or as a pretty coverup after a swim. Whether they rock it lounging by the pool or walking down a sandy shore, it will be a welcome addition to their wardrobe. It comes in black or white in sizes XS-XL.
Lace Bottle Bag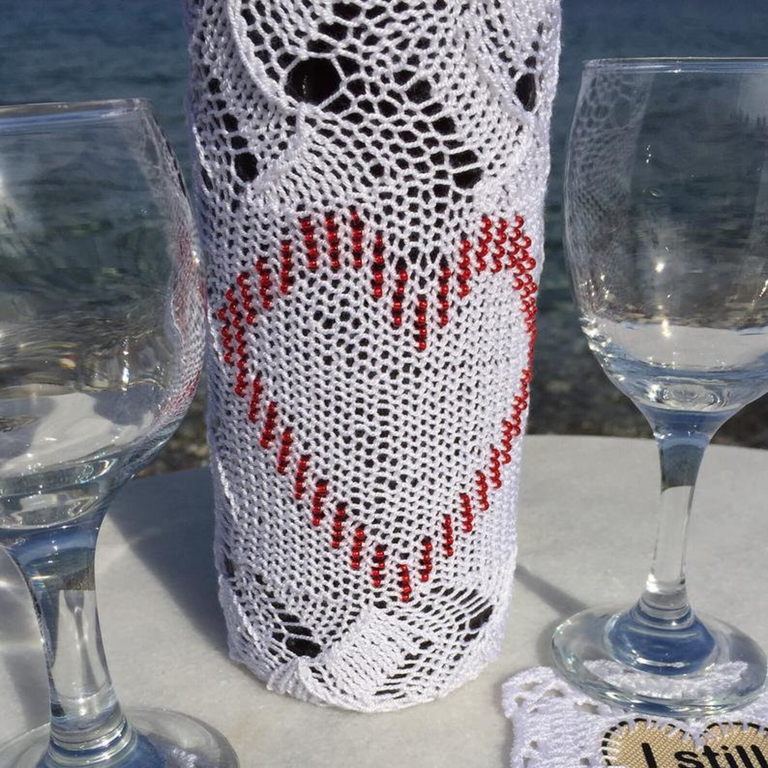 If you're cracking open a bottle of bubbly in honor of the 13th anniversary, you may as well do it style. This hand-knit lace bottle bag is beaded with a heart and the milestone year to remind you how far you've come as a married couple. You can also add a pair of coordinating coasters with the message "I still do" for an extra sweet touch. To up the ante, choose a bottle of anniversary-worthy wine to go with it and get ready to toast to another 13 years of wedded bliss.
Lace Pattern Tie
When shopping for a spouse who enjoys dressing up, don't be afraid to have some fun. While a lace necktie may not be the gift they're expecting, we bet they'll be wowed when they see this one. It features a distinctive pattern inspired by vintage lace and comes in two fashionable color combinations. Our prediction? It'll draw plenty of compliments at their next office party or family event.
Modern 13th Anniversary Gifts
If you've got a soft spot for luxurious fabrics and handcrafted pieces, you'll be delighted to learn that fur and textiles are the modern gifts for the 13th wedding anniversary.
Tactile and soft, fur (or faux fur) symbolizes the warm and fuzzy feelings of being deeply in love. It also represents the easy, comfortable relationship between two life partners devoted to each other. Textiles (think: cotton, jute or any other fabric that makes up home decor and items of clothing) speak to the intertwining of two lives to form one strong bond. Faux fur and textile anniversary gifts can be made from almost any fabric, so feel free to get creative when shopping for that perfect 13-year anniversary present. From practical, everyday items like blankets and sheets to luxurious loungewear and home accessories, there are many ways to embrace the modern 13th anniversary theme.
Washable Silk Loungewear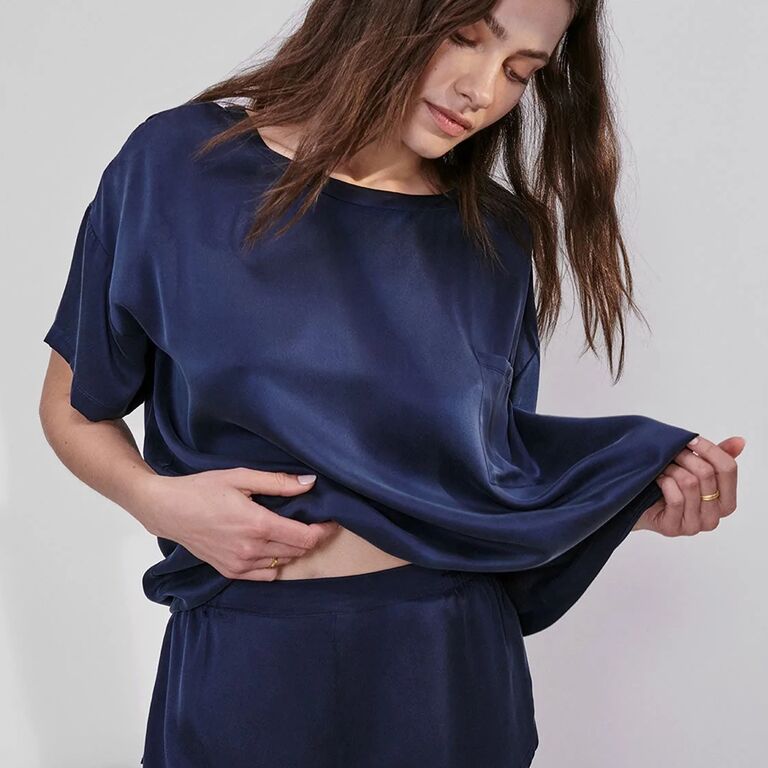 If your partner likes to chill out on the weekends, a set of silk loungewear is a gift they'll use and love. This oversized tee and shorts combo is made from 100% silk for supreme softness they'll never want to take off. Even better, they're machine washable, so your spouse can spend less time worrying about laundry and more time binging their favorite TV show. Use the code FOR-TK20 for $20 off your first order of $100 or more.
Eucalyptus Sheet Set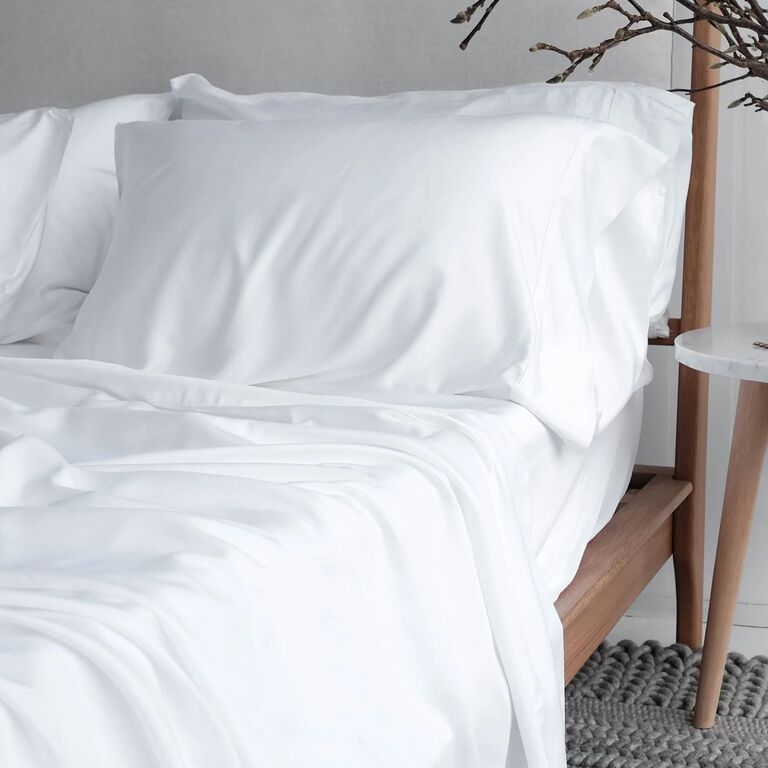 Embrace the modern 13th anniversary gift with some super luxurious textiles for your home. This silky soft sheet set from Eucalypso includes a fitted sheet, a top sheet and two pillowcases, all made from sustainably sourced TENCEL lyocell fibers. This unique material is moisture-wicking, hypoallergenic and antibacterial, so you and your spouse can have a really comfy (and clean) night's sleep. Because sometimes, a sweet and restful slumber is the best gift of all.
Plush Bathrobe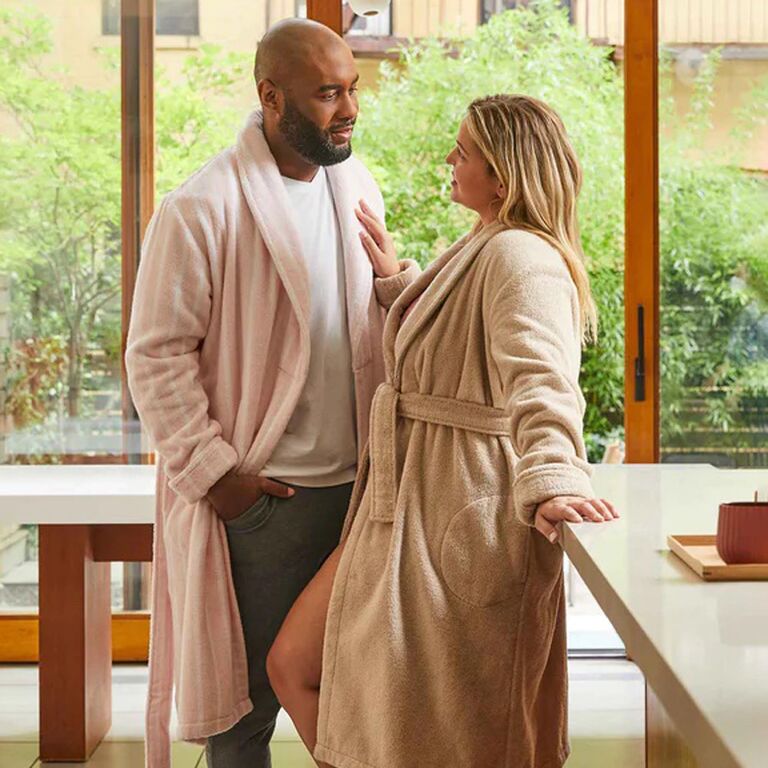 A plush bathrobe is a no-brainer if your partner likes to lounge after a shower or swim. This one from Brooklinen is made from 100% Turkish cotton and comes with roomy pockets and a tie waist to keep them cozy. Whether they wear it straight out of bed or for an evening of self-care, we bet they'll never want to take it off.
Weighted Blanket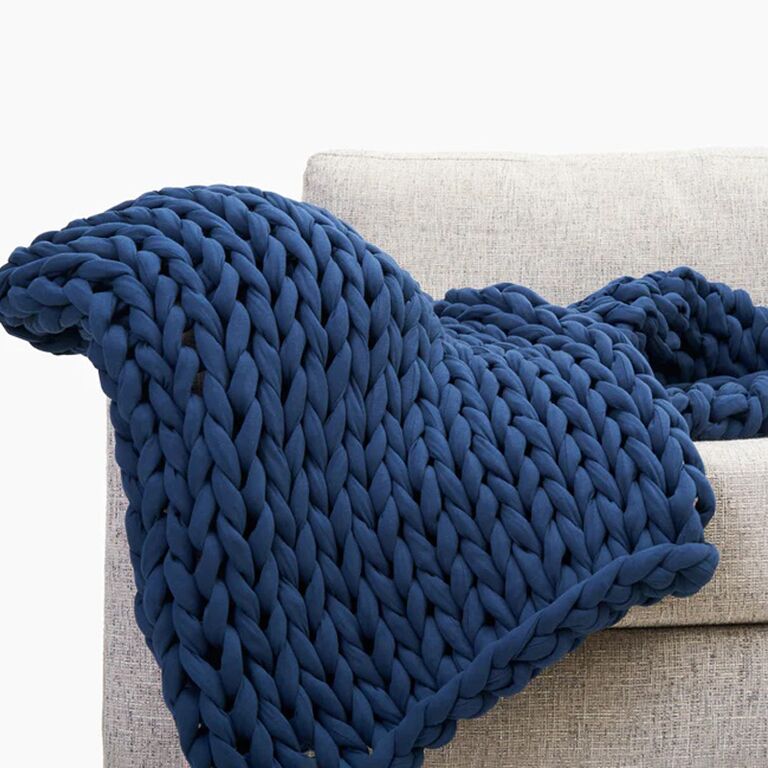 This knitted blanket will help your partner or loved ones achieve the zen state they deserve after a busy day. Unlike ordinary throw blankets, this one is weighted and designed to stimulate serotonin and reduce cortisol levels, resulting in a more relaxed physical state. It's a thematic anniversary gift that'll keep them cozy and calm, which makes it a clear winner in our book. Bonus: This soft cotton knit comes in six different colors and four weight options.
Flannel-Lined Waxed Trucker Jacket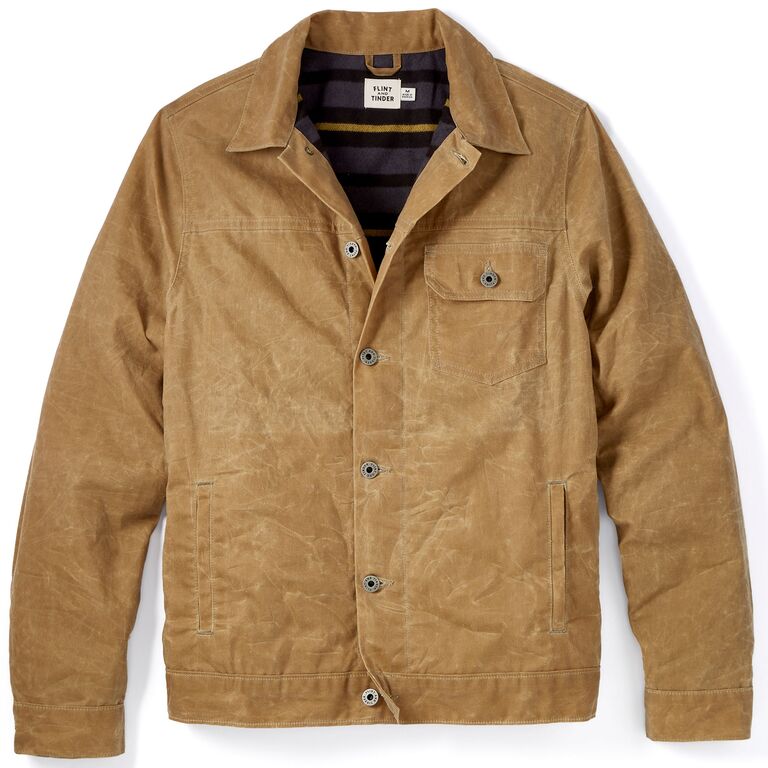 Wearable gifts are always welcome, especially if your spouse has a distinct sense of style. This trucker jacket from Flint and Tinder has a waxy canvas exterior designed to lighten over time in the creases created by the wearer, making it a truly personal piece. The best part? It's fully lined with soft flannel for a 13th anniversary gift that'll warm more than just their heart.
Faux Fur Vest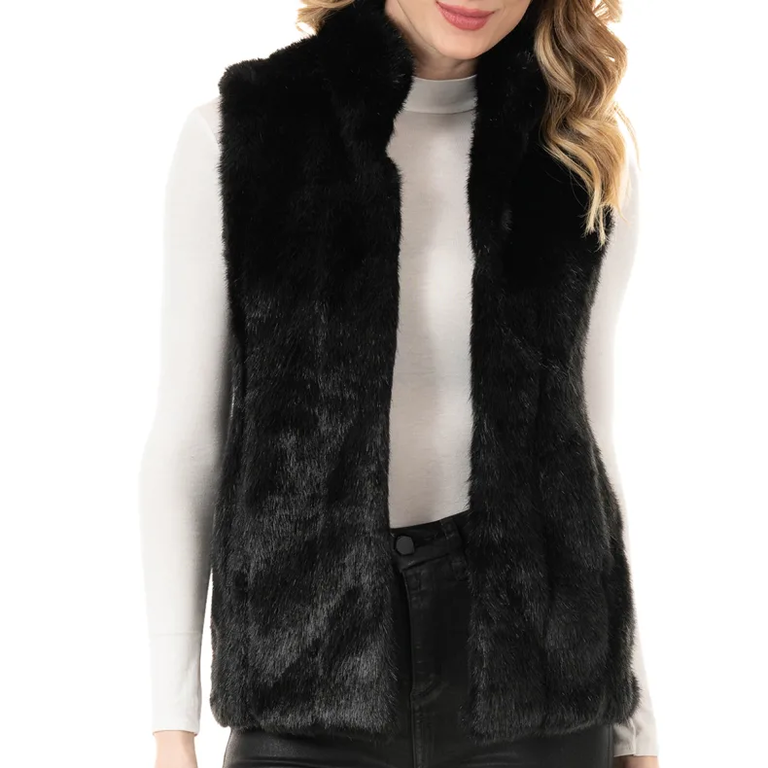 Embrace the (faux) fur anniversary theme and surprise your spouse with a glamorous addition to their wardrobe. This soft and fluffy vest will add a sophisticated touch to any outfit and is bound to impress anyone who enjoys fashion. From romantic date nights to shopping trips with friends, it's a versatile garment that will become a go-to favorite in no time. The vest comes in black, white or leopard print, so you can pick a style that suits your partner's tastes.
Embroidered Apron Kit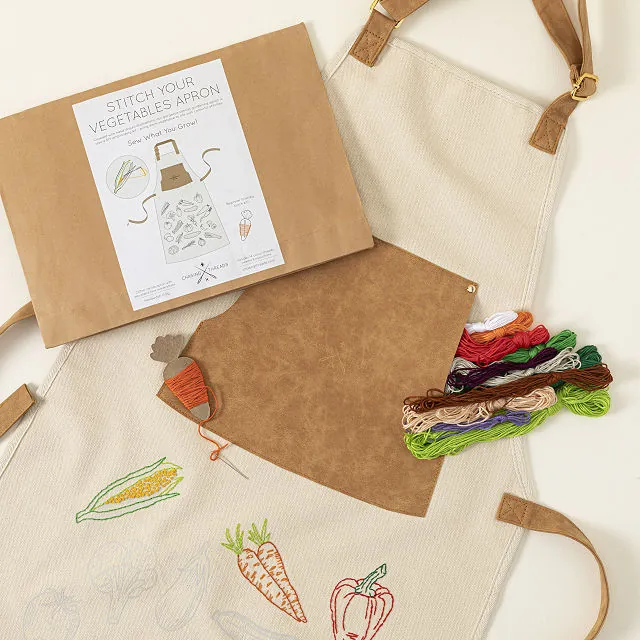 If you're shopping for a creative couple, we've found the perfect textile-themed gift to help them get crafting. This embroidery kit includes a cotton canvas apron and all the essentials to stitch on cute and colorful vegetable-inspired motifs. It comes with brightly colored embroidery threads, a steel needle, a faux-suede pocket and apron straps, plus a canvas printed with light gray illustrations, so the sewing process is simple and super fun.
Woven Jute Rug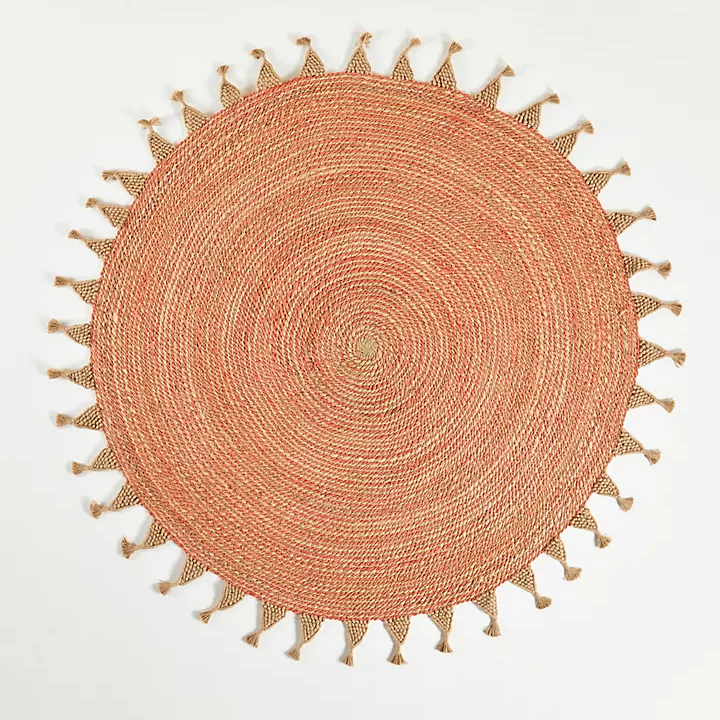 The modern 13th anniversary theme is a great excuse to give you and your spouse's home a stylish upgrade. If you're overwhelmed by the number of trendy textiles out there, don't worry—we've found the perfect accessory to bring a contemporary touch to your home. This handwoven jute rug is shaped like a sun and edged with textured tassels for a playful piece that brings the boho vibes. Choose from two sizes and two colors for a showpiece you can admire for years to come.
Faux-Fur Slippers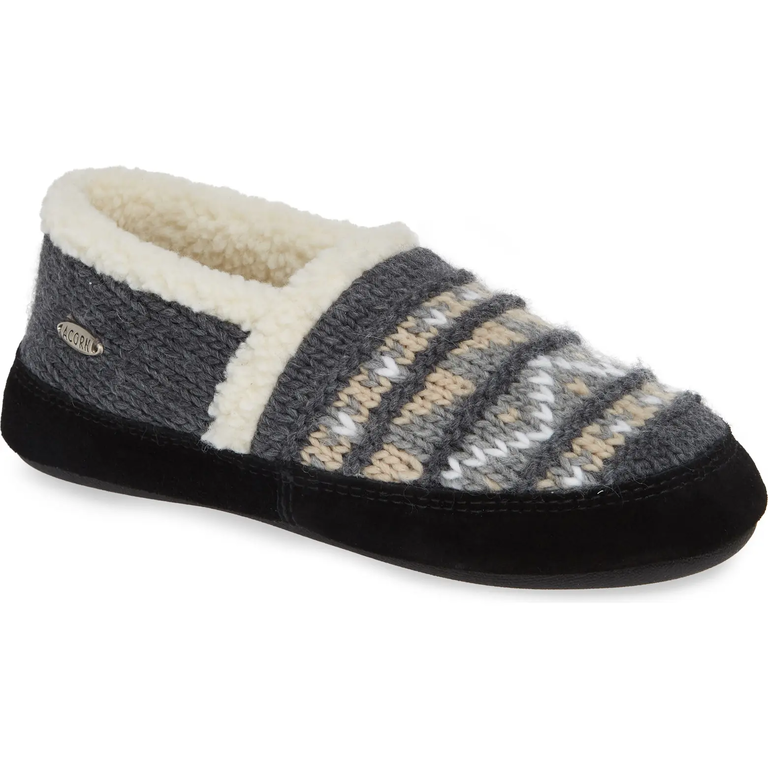 There's no need to get cold feet about shopping for a spouse with frosty toes. With these knitted faux-fur slippers, you'll nail the 13th anniversary theme and earn brownie points for your thoughtfulness. They feature a rustic Nordic-inspired design and are lined with super-soft faux fur and cushioned memory foam for supreme comfort. They're available in women's sizes S-XL and four rustic color combinations.
Textile Wall Hanging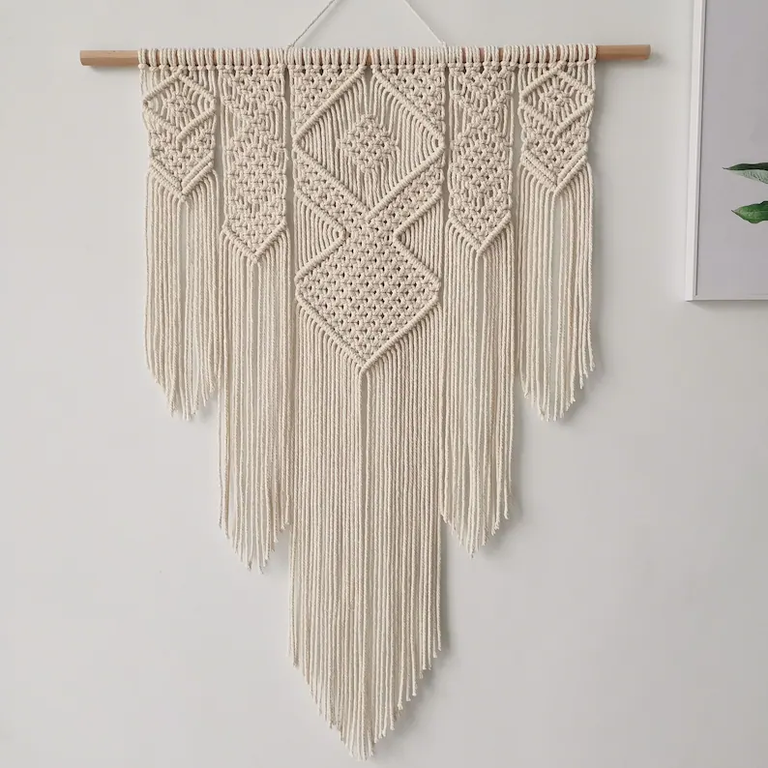 If your partner or favorite pair appreciates artsy designs, we think they'll love this boho-inspired wall hanging. The handcrafted tassels are made from 100% cotton using a macrame knotting technique looped on a wooden dowel for easy hanging. It's a tactile piece of art they'll be proud to display in their bedroom or living area. Choose from beige or green threads to match their decor scheme.
Unique 13-Year Anniversary Gift Ideas
For another sentimental way to commemorate 13 years of marriage, shop for a gift related to the 13th anniversary flower, color or stone. This milestone anniversary is associated with the chrysanthemum, a flower that represents love, longevity and happiness. If jewelry is more their thing, look to the 13th wedding anniversary stone (the citrine) for inspiration. This bright yellow gem is strongly linked to joy and is believed to bring prosperity and positive energy to the wearer. Finally, the 13th anniversary also has an official color, white, which symbolizes innocence, purity and perfection. Our round-up includes options for all three of these meaningful symbols, along with alternative gifts that deviate from tradition entirely.
Fill-in-the-Blank Book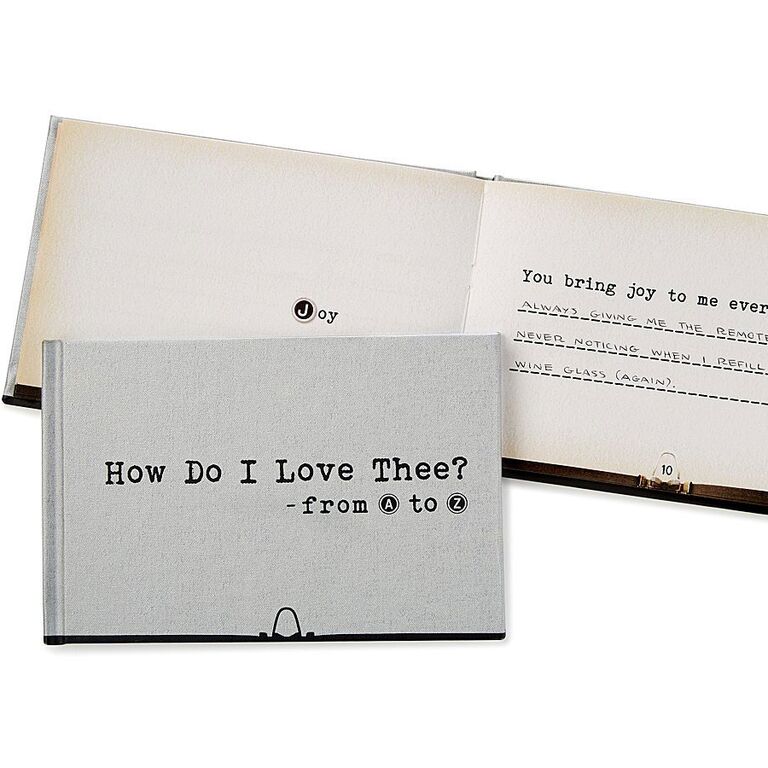 Love letters are a classic, romantic gift for a reason—but after 13 years of marriage, it's ok if you're running out of creative ways to say "I love you." Lucky for you, we've found a really thoughtful gift that can help. This fill-in-the-blank book follows the alphabet for 26 prompts to help you pen a heartfelt note to your other half. (Be warned: This gift is so sweet, it may even provoke a few happy tears).
Mini Massager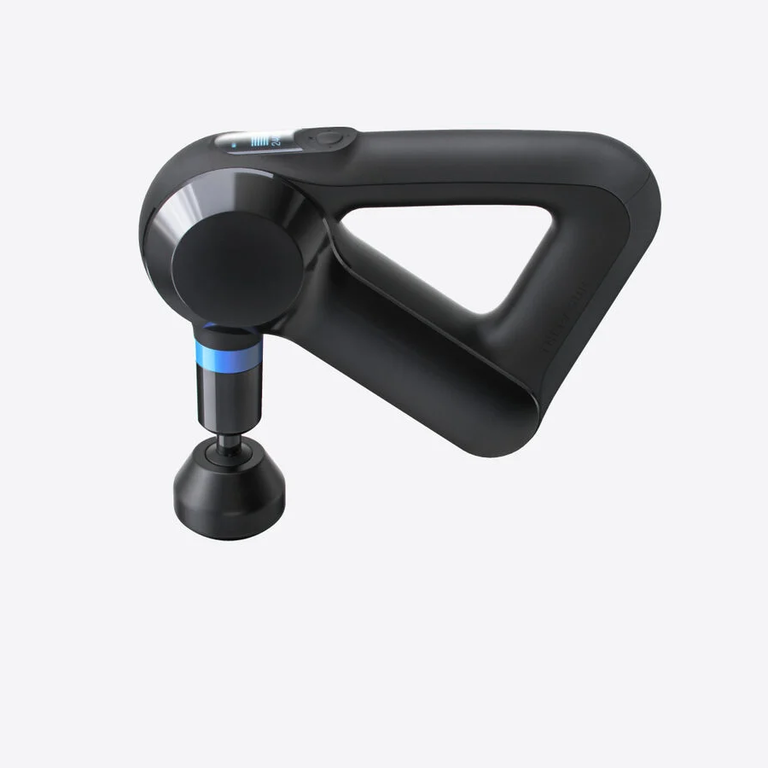 This Theragun massager is one of the most popular gifts out there—and for a good reason. It was originally designed as a recovery tool for elite athletes before it became a self-care sensation for everyone. If your spouse suffers from sore muscles—whether from the gym or WFH—this handy tool will be a lifesaver. It provides a deep muscle treatment to loosen knots and soothe stiffness in minutes.
Chrysanthemum Tea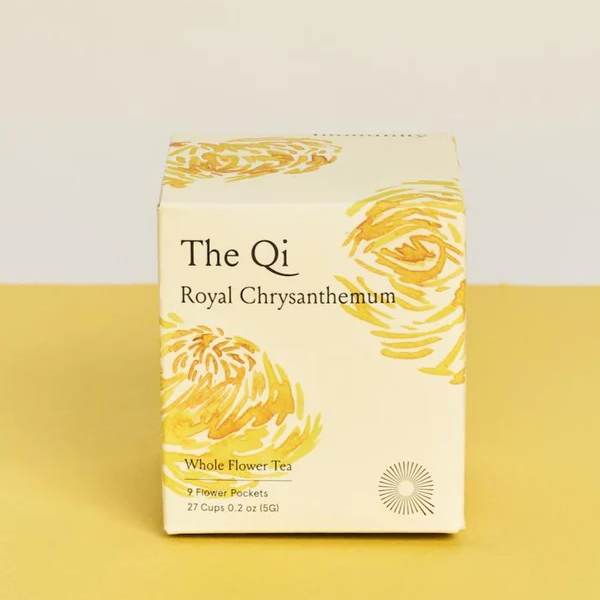 Honor the 13th anniversary flower, the chrysanthemum, with this delicious (and cheery!) blend of organic tea. Each dried chrysanthemum flower can steep up to three cups of tea, lending a sweet herbal flavor to each batch. This wonder bloom is also known for its calming effects on the body and mind and is even said to reduce inflammation, making it the ideal brew for relaxing self-care days at home.
Oatmeal Bowl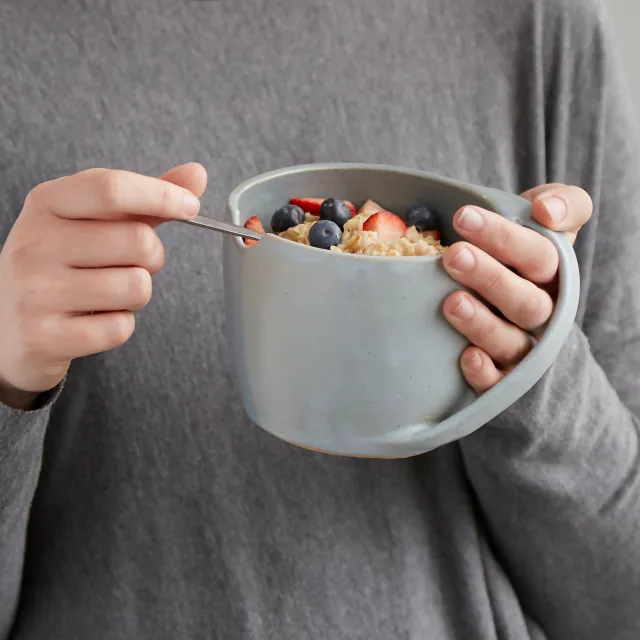 Sometimes noticing the little things about your spouse (like what they eat for breakfast) is a sweet way to show them you care. This cleverly designed bowl doubles as a hand warmer, allowing your partner to heat their mitts while enjoying their freshly made oatmeal. It even has an extra wide handle and a little notch for their spoon to rest on. It's a 13th anniversary gift that'll bring them comfort and joy on even the coldest of mornings.
Citrine Hoop Earrings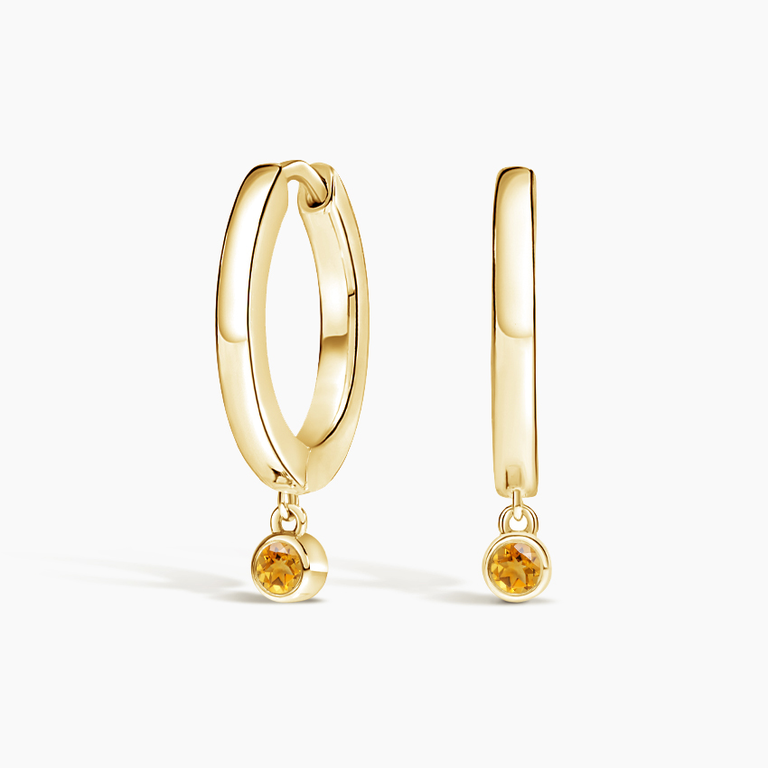 A gift made from citrine, the 13th anniversary gemstone, is meant to bring prosperity and joy to the receiver—and who doesn't want that? If your spouse is into dainty jewelry, they'll adore these huggie drop earrings from Brilliant Earth. The delicate hoops are made from 14K yellow gold with a pretty (and responsibly sourced) citrine stone for stylish accessories they'll want to put on every morning.
Custom Wooden Sign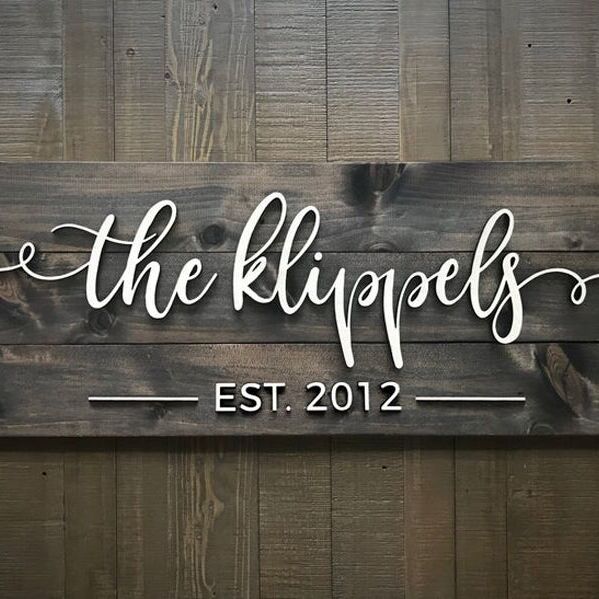 Personalized anniversary gifts are always popular, and it's easy to see why—they show the extra care and effort you've put into making the present even more special. Make the happy couple feel all the love with a custom wooden sign they can display in their kitchen, living room or mudroom. Choose from a variety of gorgeous finishes, from dark walnut to antique white, and add their names and wedding date for a 13th anniversary gift they'll treasure for a long time.
Matching Underwear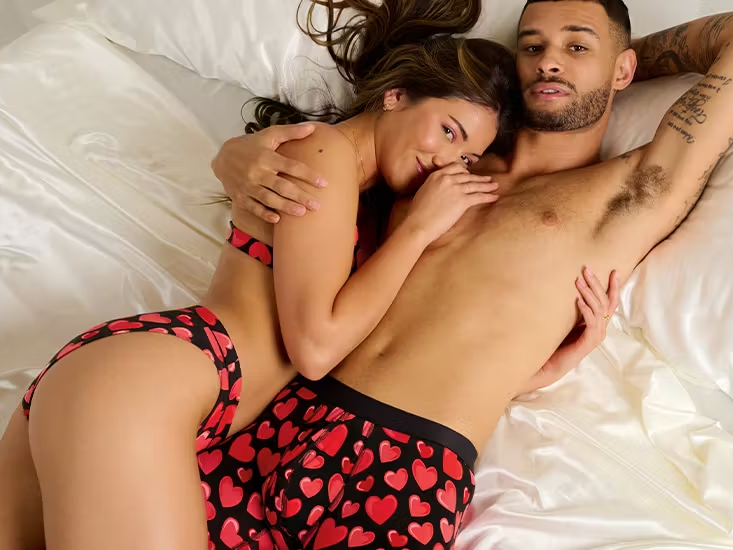 If you and your other half love to laugh together, a funny anniversary gift could be the way to go. Matching underwear is guaranteed to make them giggle, especially when the patterns are as fun and colorful as these. If you want these novelty undergarments to be more than a one-off, you can even buy a membership to receive new undies each month.
Coffee Mugs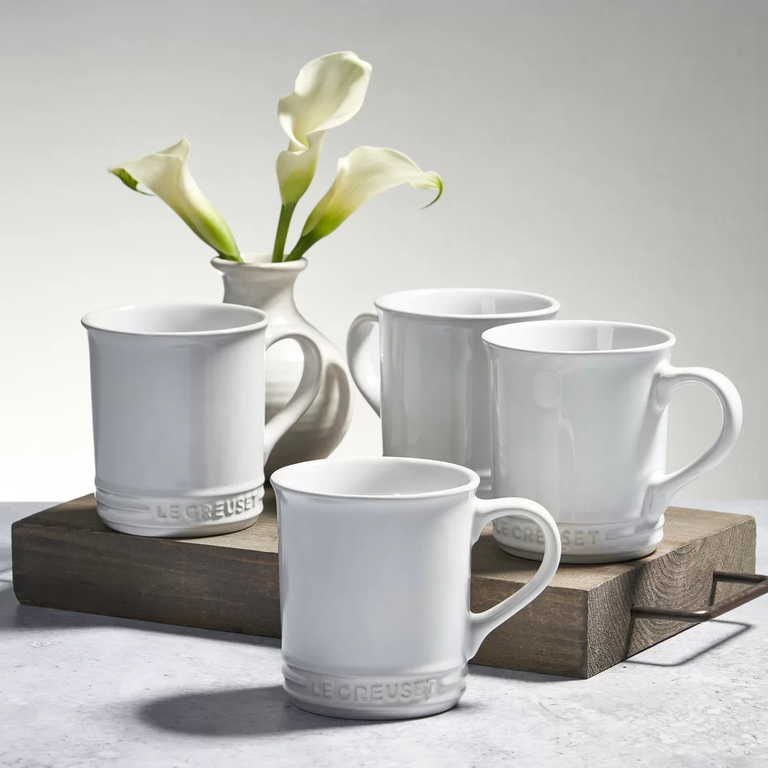 A set of classic coffee mugs is a fail-safe option, especially if you're gifting someone who loves their morning brew. These sturdy stoneware mugs from Le Creuset are made for stylish sipping at any time of the day. Whether they use them to serve tea, coffee or hot chocolate, they'll make a practical addition to their kitchen. Best of all, they come in a wide range of colors, including white, the 13th anniversary hue.
Pampering Kit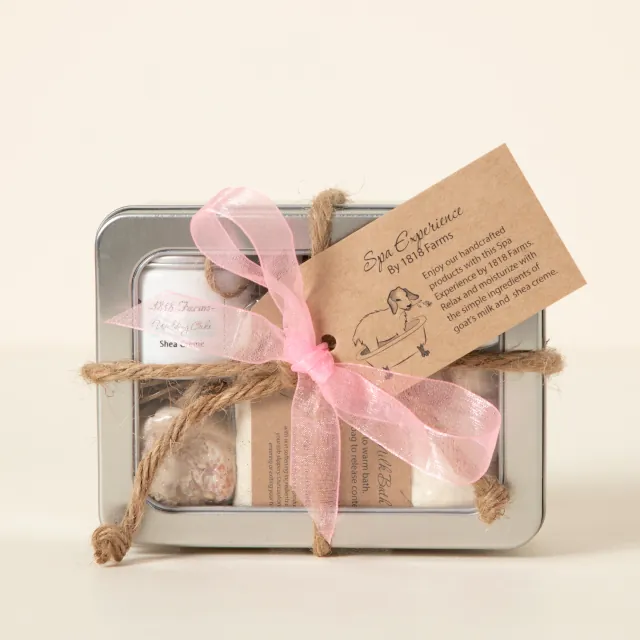 If your partner is always on the go, encourage them to take some time out to relax and pamper themselves. This tin of goodies is filled with everything they need to enjoy a relaxing at-home spa experience, including farm-fresh products like scented bath truffles, soothing lip balm and even wedding-cake scented shea butter. Once they've used everything inside, they can repurpose the tin to store their other beauty essentials.
Outdoor Garden Shelf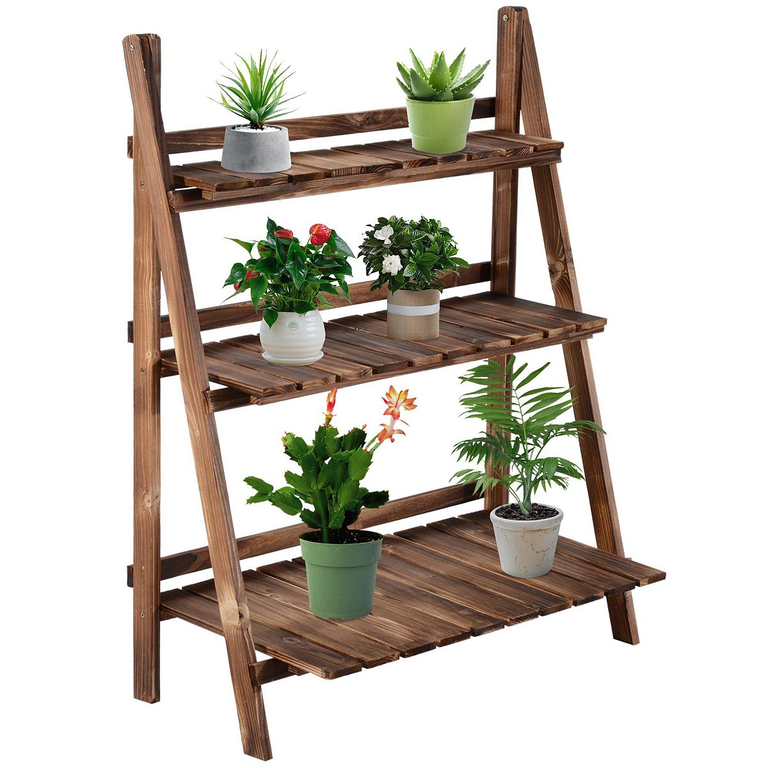 Does your partner or favorite duo love gardening in their downtime? This three-tier shelf is perfect for showing off all their hard work. It's crafted from solid fir wood that's both durable and nice to look at and will keep their potted plants secure all day. The slatted shelves allow for proper water drainage, so there's no need to worry about any puddles forming after watering time. It's a thoughtful 13th anniversary gift they can use long after the big day has passed.