31 Thoughtful 17-Year Anniversary Gifts You Haven't Seen Before
Whether you want to lean into this year's theme or just get something special, we've got you covered.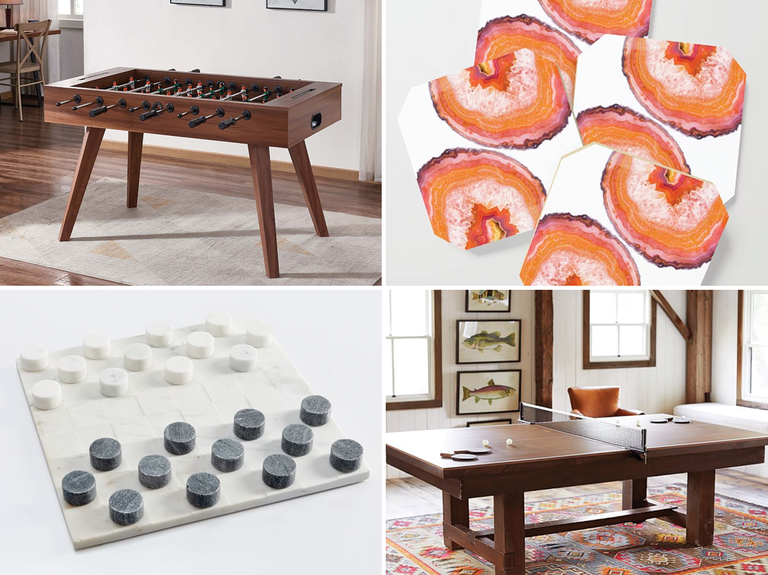 We have included third party products to help you navigate and enjoy life's biggest moments. Purchases made through links on this page may earn us a commission.
Congrats! You made it to 17 years with your spouse (or you have a loved one who's reached this milestone). Now comes the tricky part: picking out that absolutely perfect 17th anniversary gift.
When it comes to presents for this relationship milestone, you might be familiar with the traditional anniversary themes, whether it's paper for your first anniversary or aluminum for a couple's tenth. Every year comes with its own symbol that represents love. The classic and modern 17-year anniversary gift is furniture. Read more about 17th anniversary gifts and what they symbolize, then find some serious gift-spiration here.
In this article:
What is the 17-year anniversary gift?

Traditional and Modern: Furniture
The 17th anniversary gift is furniture, which represents sturdiness and good investment (as quality pieces get better with age)—just like your relationship. Sweet, right? Still, we know it can be tricky to select meaningful furniture anniversary gifts. You might want something that both of you can get use out of, or a special piece just for your spouse. Either way, think about the decor of your home before picking out a 17-year anniversary gift to make sure it'll match your existing furniture. And if you're shopping for a couple, use extra caution, since everybody has different taste. (When in doubt, we recommend a gift card!) Or, buy a nontraditional present—we've got plenty of recs for those too.
Other Themes
We know that furniture is a very specific theme (and maybe not reasonable for every couple). Luckily, there are other themes you can lean into. The 17th anniversary color, for example, is yellow—which opens up a variety of options. You can also get your S.O. a gift based on the 17th anniversary gemstone: carnelian. To help your search for the perfect present, we included these 17th anniversary gift themes as well.
Traditional 17-Year Anniversary Gifts
The traditional theme for the 17th anniversary is furniture—but don't think that means you'll be paying for a brand new couch. There are lots of thoughtful pieces you can give to your partner to celebrate this special relationship milestone.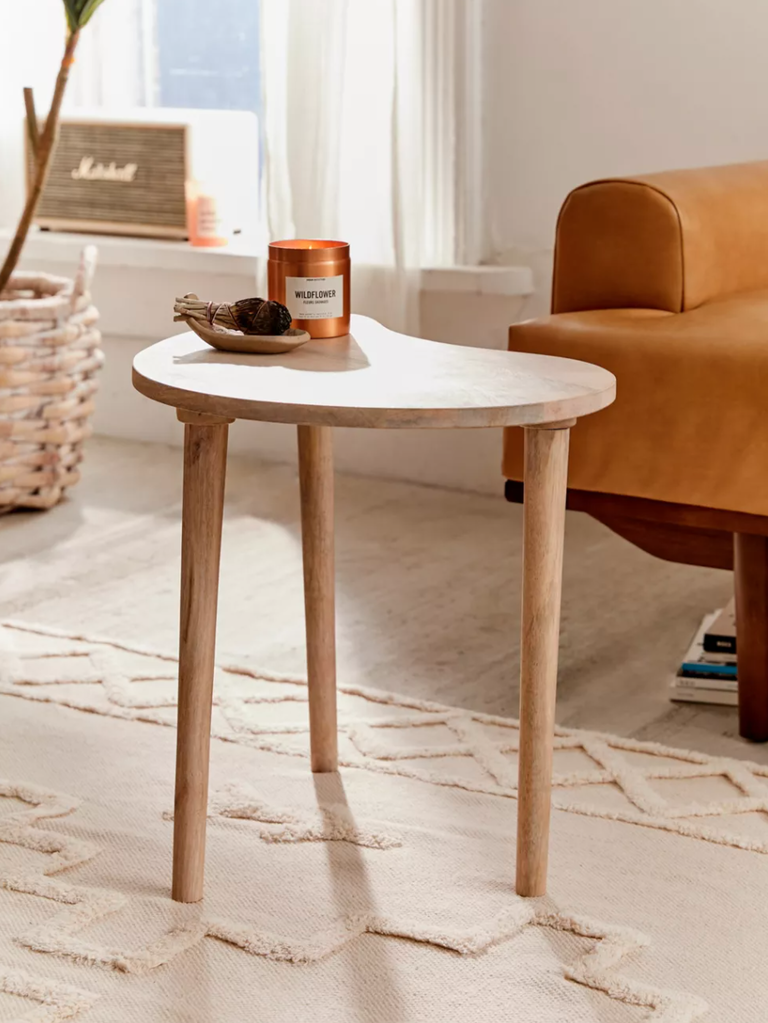 Giving furniture can be difficult because you might not have the space for it. We're fans of this side table because it's small enough to fit almost anywhere: the living room, the bedroom or the entryway. Plus, the neutral wood means it'll fit with any color scheme or style. Use it for candles, plants or photos of you and your partner together.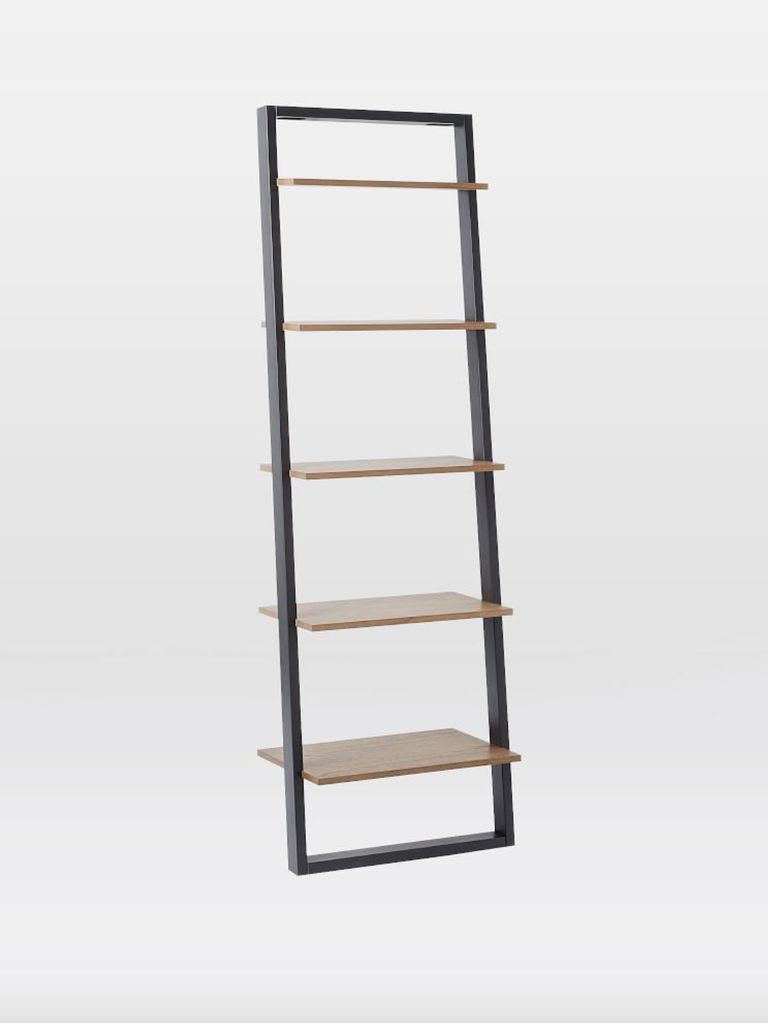 Is your partner a total bookworm? Get them something they'll actually use, like this ladder bookshelf. It's a thoughtful 17th anniversary gift that'll hold all their favorite books while taking up minimal space. Pstt: It comes in a variety of different colors, which means it'll work in any space no matter the aesthetic.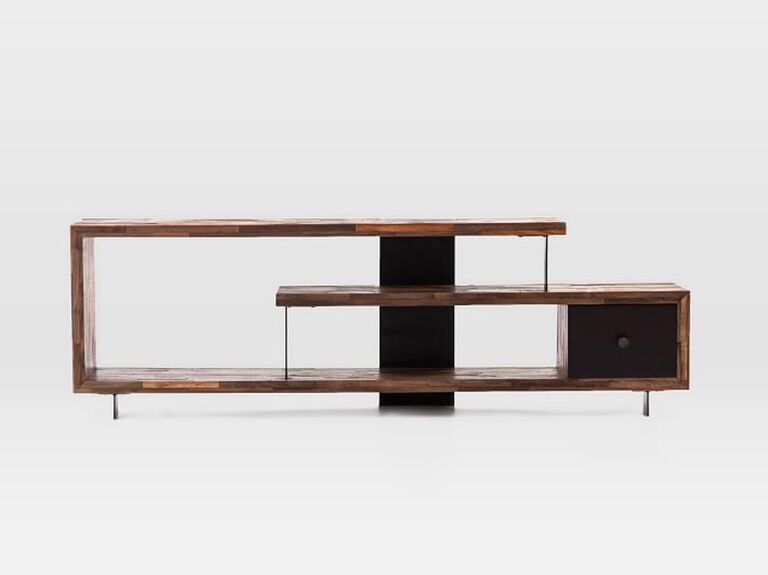 Whether they're a movie lover, a video game fanatic or a massive sports fan, they'll definitely appreciate this wooden console. The investment piece is a stylish way for them to store their films, games or tailgate snacks. Plus, it's narrow dimensions means it won't block guests moving in and out of the TV room.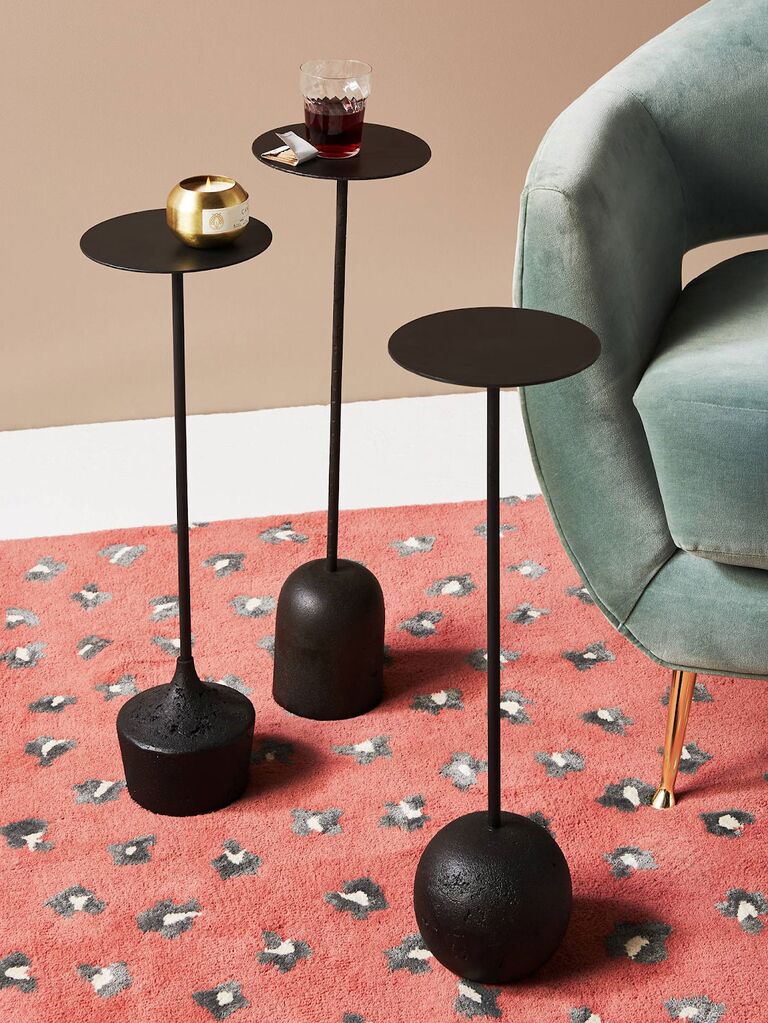 If the couple has a ton of furniture already, how about a petite side table? It's a functional piece that won't take up too much space. They can use it to hold necessities (like keys), or they can use it as a decorative piece and place flowers or candles on top. We love the fact that you can choose what shape you want for the base (round, oval or teardrop) to match the vibe of your home.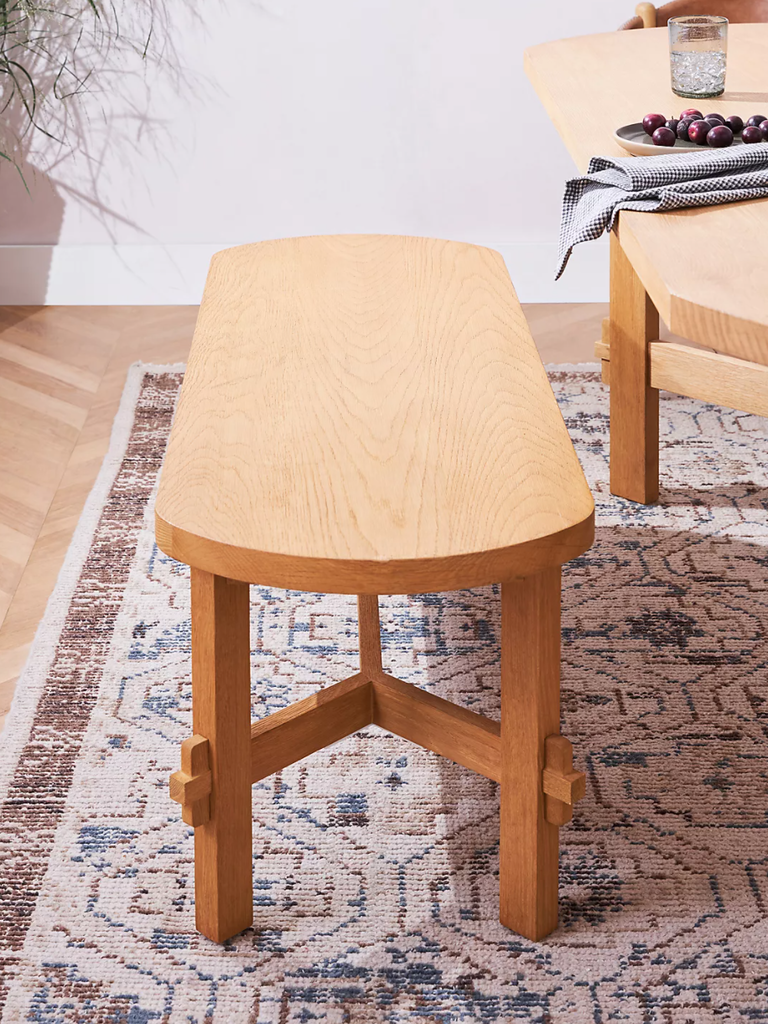 We're fans of this 17-year anniversary gift because it combines form and function. The sleek, minimal design means it will fit into any room your partner wants (like the entryway, living room or bedroom). Plus, they can use it for extra seating, extra storage or extra decor.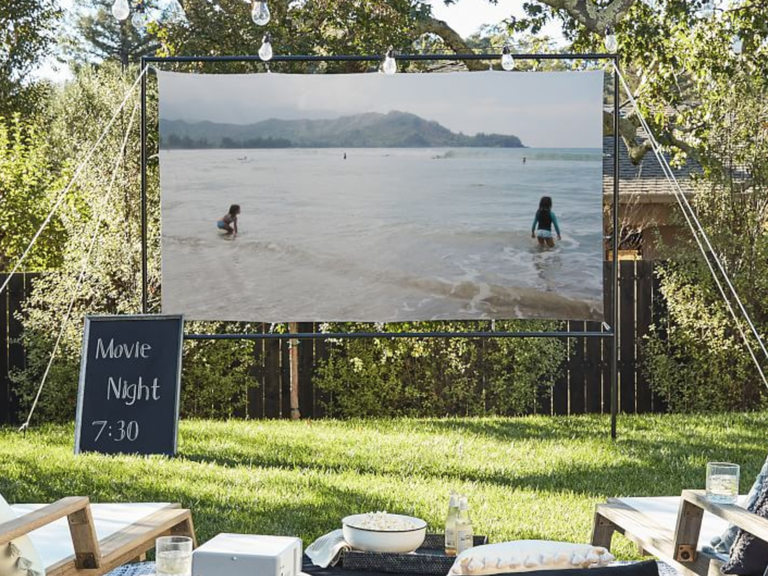 If you have a backyard, transform it into a premier movie theatre with this outdoor screen. It comes with posts, ropes, stakes and grommets to ensure it stays put through wind or rain. Set it up, grab a projector and surprise your partner with one amazing date night plan. Make it even more romantic by playing their favorite movie.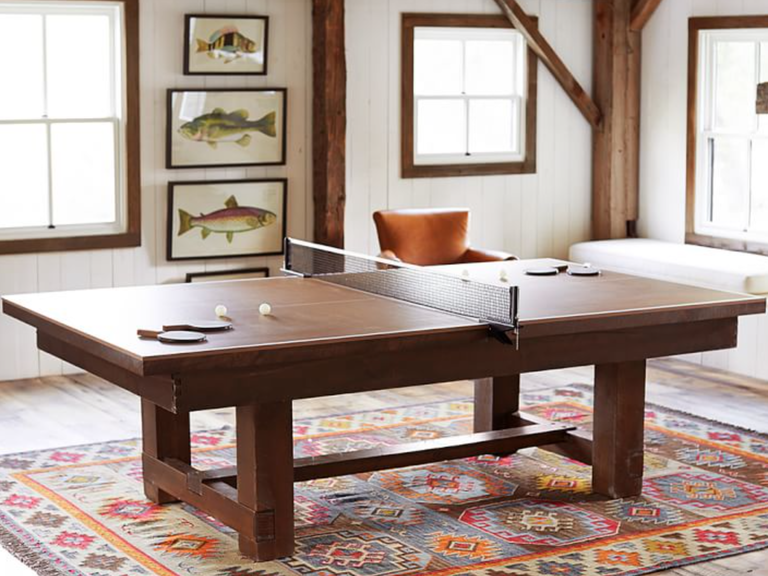 Spice up your game nights with this multitasking table. Simply add it onto your existing pool table, and you're all set up for a fun game of table tennis. It's perfect for couples with smaller spaces or couples who love switching up their date night activities. No problem if you leave it on top of your pool table—the sleek, shiny finish looks chic and elegant all at once.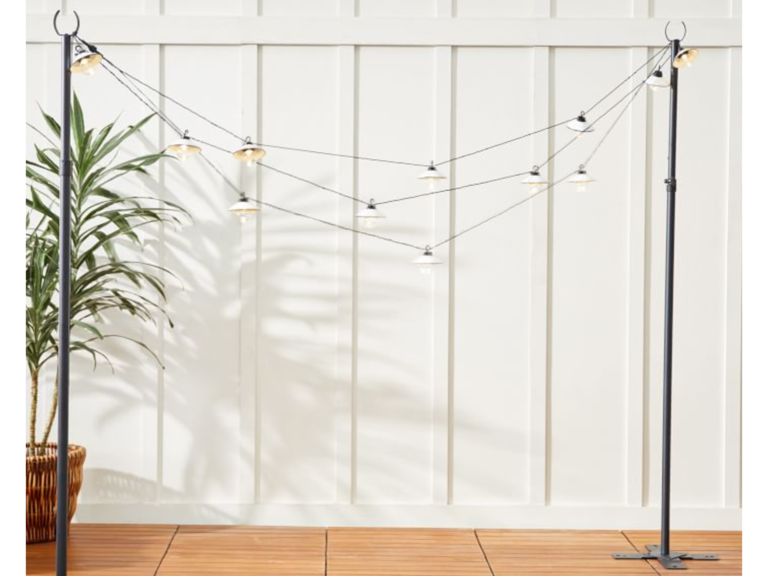 Whether you have a small outdoor patio or a sprawling backyard, these string light posts will turn it into a dreamy bistro setting. Hang up your favorite string lights for a romantic aesthetic that will only take minutes to set up. Bonus points for surprising your partner with a delicious dinner date.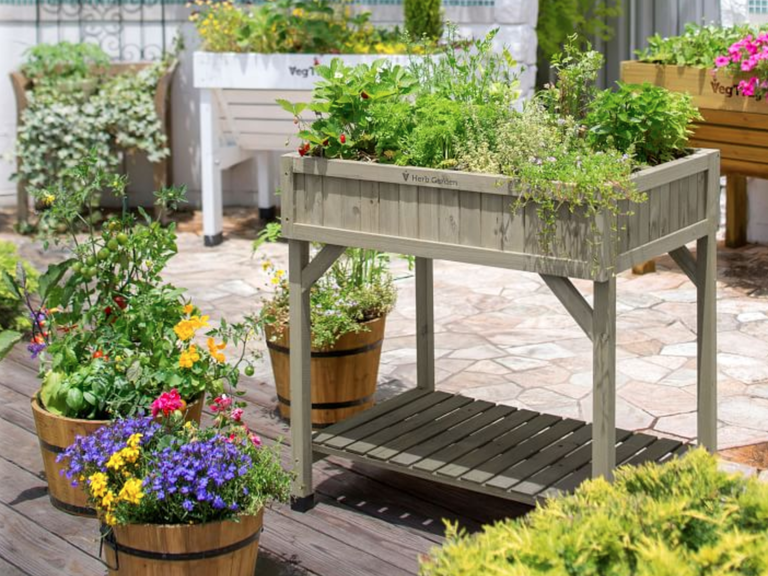 If your partner is passionate about gardening, get them something for their green thumb. This herb garden has eight pockets for all of their favorites but is small enough for a patio or a garden. It's set up at an ideal height for harvesting so there's no crouching involved. Plus, it comes with a liner and drains by itself.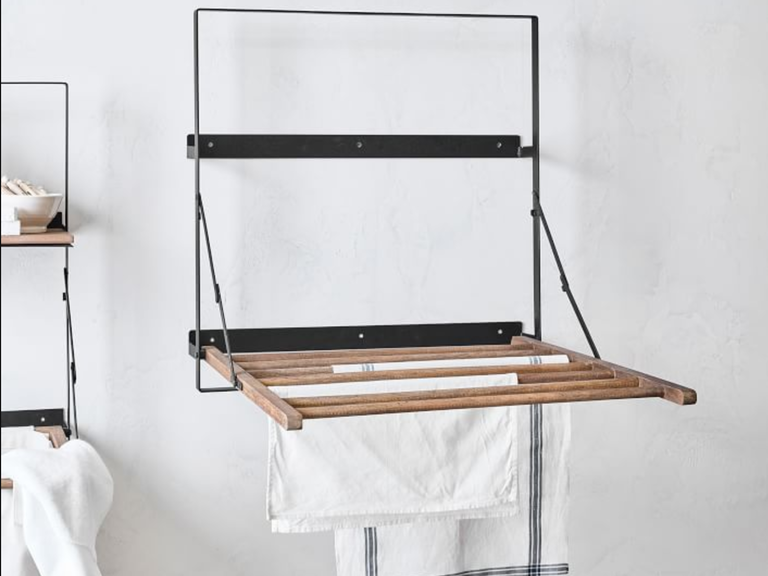 We're fans of this 17th anniversary gift because it's compact but extremely useful. This wall-mounted laundry rack easily folds out to hold any items that need to be air-dried. When it's not in use, you can fold it up so it doesn't take up any unnecessary space.
Modern 17-Year Anniversary Gifts
While the modern theme for the 17th anniversary is also furniture, there are different ways to interpret it. Skip traditional furniture pieces and opt for modern gifts instead. From chic dart boards to pretty glass chess sets, here are 10 fresh 17th wedding anniversary gift ideas.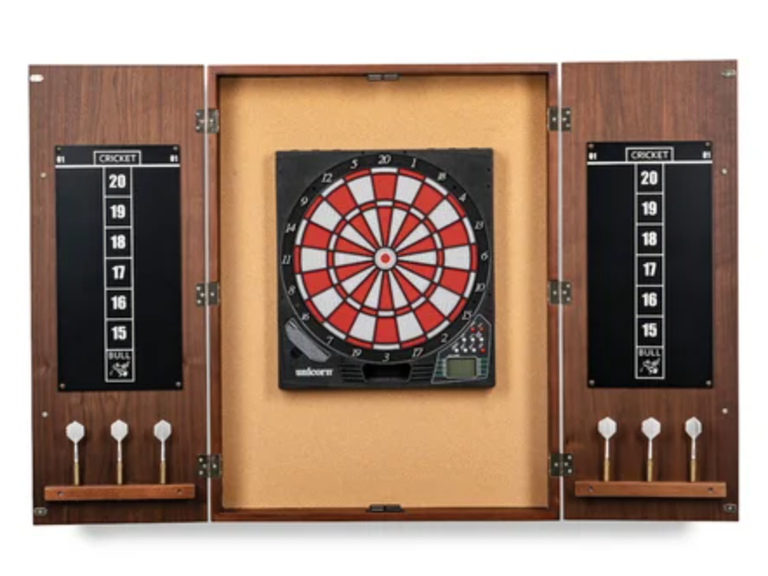 Game night, anyone? Gift your partner this sleek dart board and enjoy all of the fun tournaments and duels for many nights to come. We're fans of this particular design because it's sleek and subtle. When it's closed, it simply looks like a chic cabinet.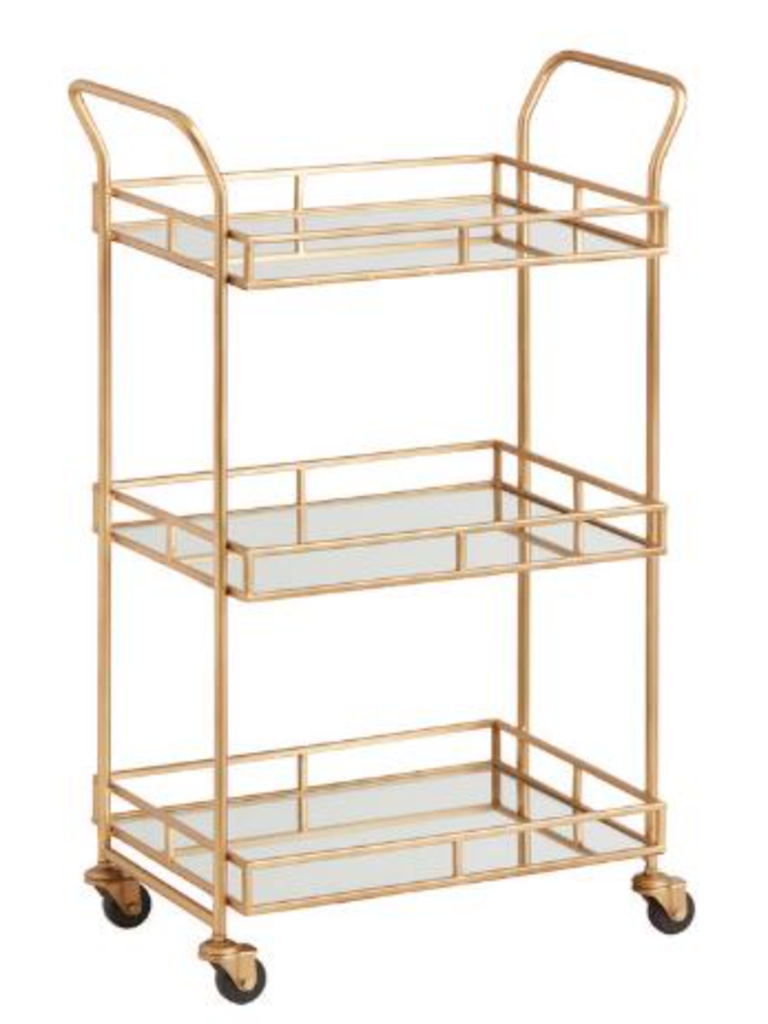 If they're a budding mixologist, this antique brass bar cart is the perfect 17th anniversary gift for them. It'll store all their favorite drink ingredients in a sleek and sophisticated way. Plus, it's on wheels, which makes it easy to move around for any parties or event you'll host in the future.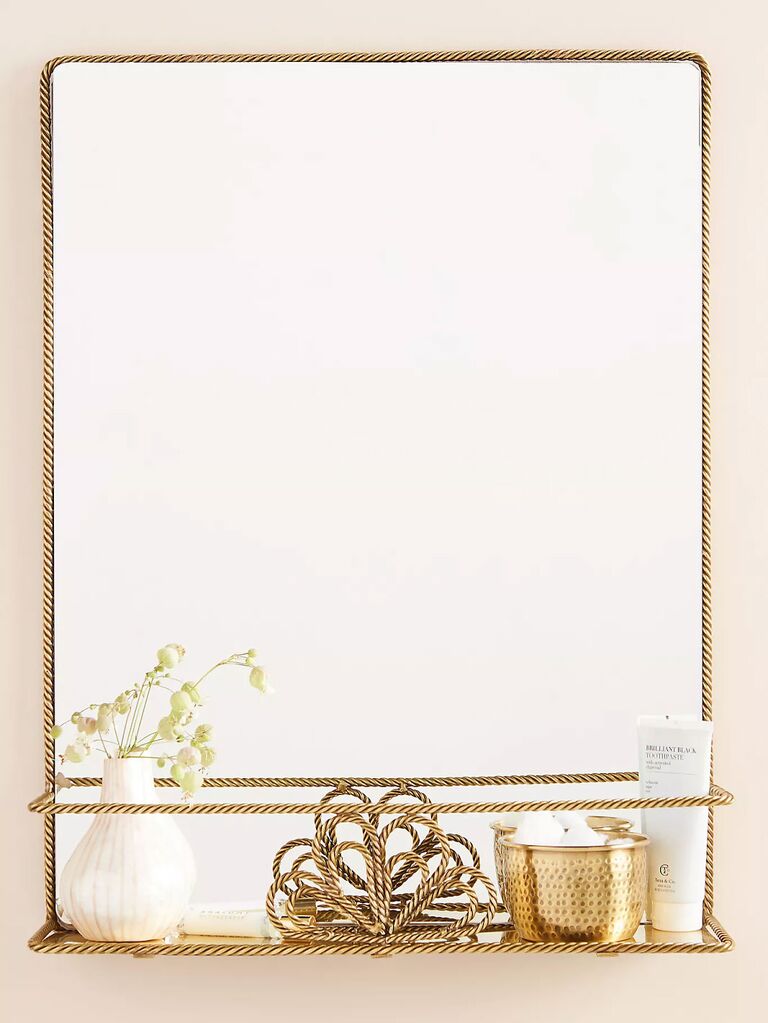 Get your partner a gift that's pretty and practical for your 17th anniversary. This gorgeous gold mirror also has a storage shelf for bathroom accessories, makeup and more. Read: more precious bathroom counter space for them (and for you!).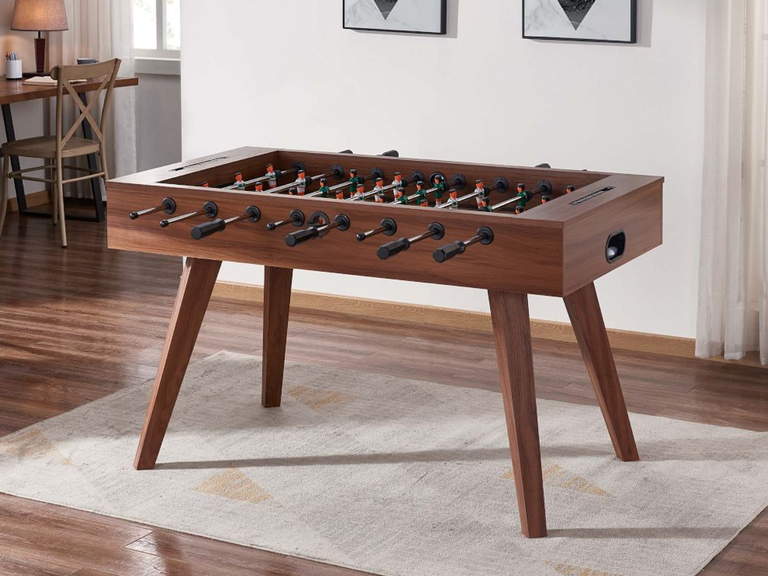 Feel free to get creative when it comes to what counts as "furniture." After 17 years, it can be tough to think of fresh date ideas. Gift the couple this foosball table to make their nights at home even more fun. We love that it's compact enough to fit into small spaces.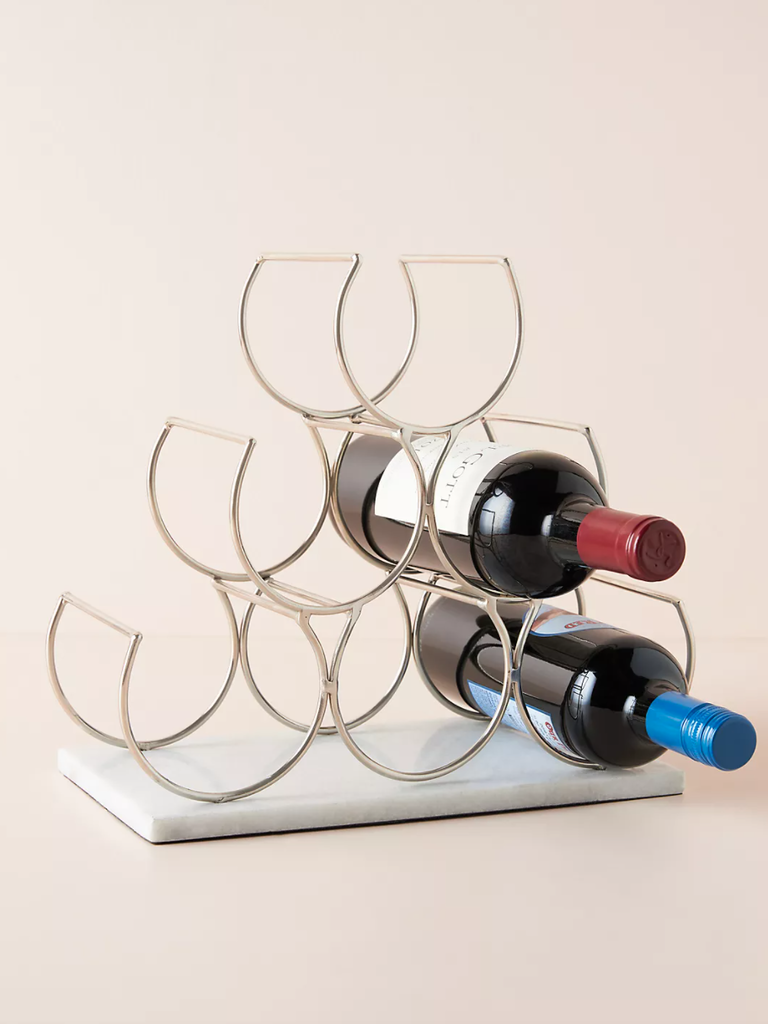 Does the couple in question adore collecting wine? Give them a chic way to display their favorite bottles. This rack offers storage and serves as a unique piece of home decor. Take it up one extra notch by including somewine they can open up to celebrate the relationship milestone. Cheers!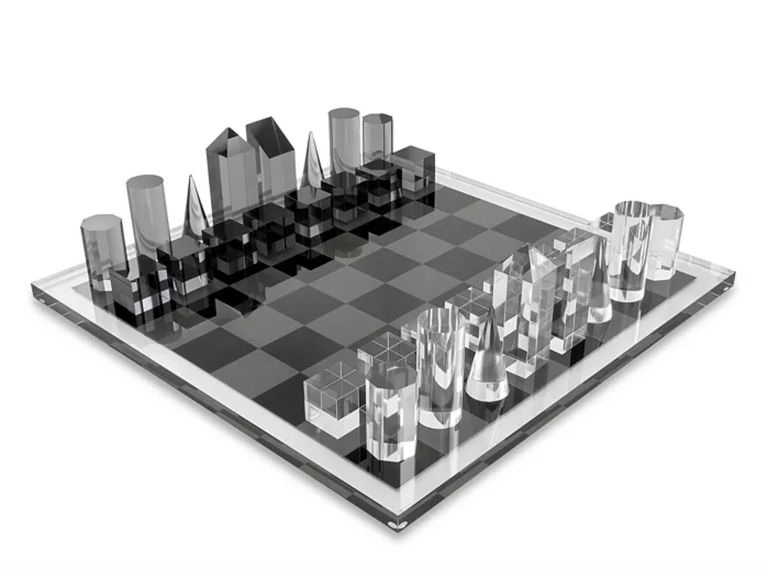 Whether they're a longtime chess fan or a recent fan (since watching The Queen's Gambit), this is a great 17th anniversary gift. The pretty glass chess set not only serves as unique decor, it's also entertainment. You can learn the game together and spend your nights playing together. Winner gets to pick where to order takeout from!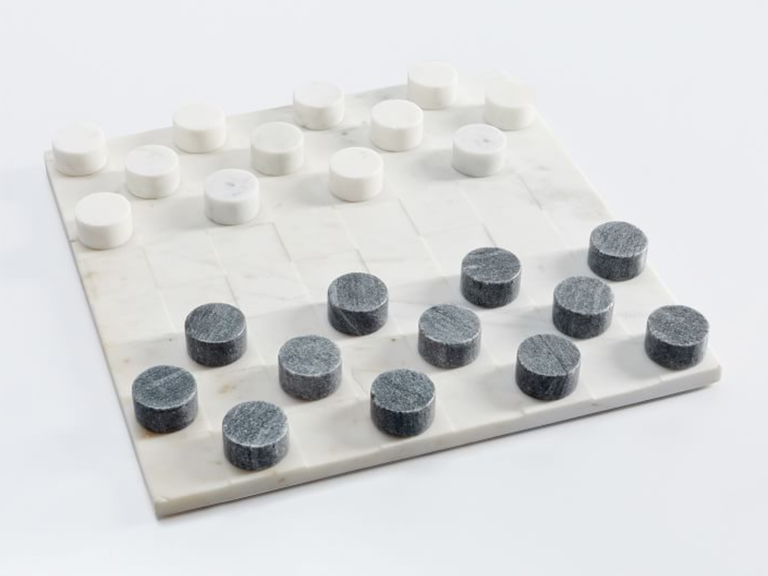 We know chess isn't for everyone. If you like the idea of game night but you're looking for something a little less involved, get this pretty marble checkers game. The sleek, minimal set was designed to be set out permanently, so it'll be easily accessible for your next date night tournament. Game on.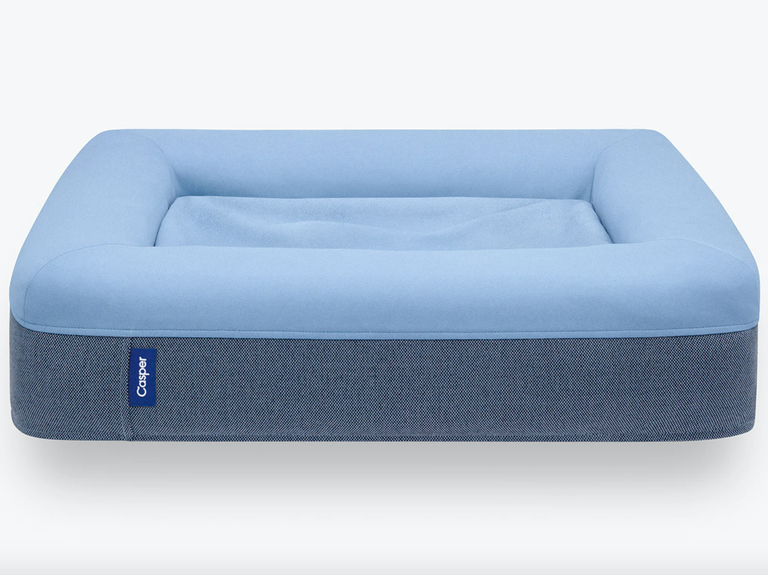 If your partner loves their pet dearly, give them a gift that shows how much you care. This plush bed is made by Casper (known for their mattresses made for humans). It comes in two dreamy colors (sky blue and creamy white) and is engineered specifically for dog behavior.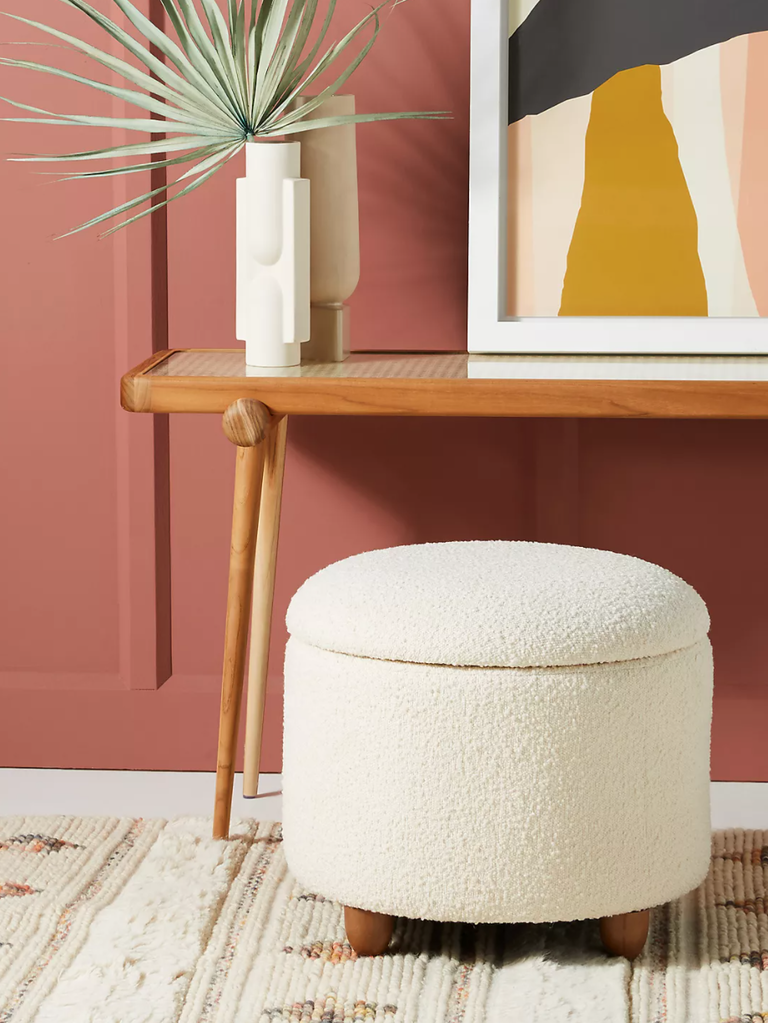 A piece of furniture doesn't have to be huge. Gift them this small ottoman, which works as a side table or a foot rest and contains storage underneath the lid. The small size means you can easily tuck it away when you don't need it out.
Alternative 17-Year Anniversary Gifts
If buying furniture for this anniversary doesn't feel right to you, we're here to help. We rounded up 10 unique gifts for your 17th year that they'll absolutely love.
Time flies when you're in love. Gift the couple this custom anniversary book that features every The New York Times front page from the day they got married to their most recent anniversary. It's a thoughtful, unique gift they'll treasure for years to come.
Looking for more gift ideas? Turn to the 17th anniversary stone for inspiration: carnelian. Give your partner (or the couple) these unique coasters for the occasion. Every time they use them, they'll be reminded of this relationship milestone.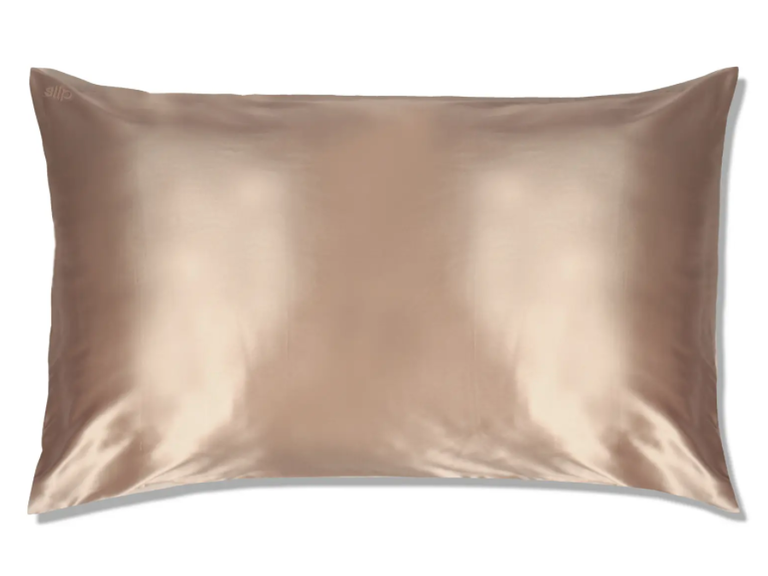 Your partner deserves the best of everything—including the best sleep. Enhance their snooze experience with a silk pillowcase. Not only does it look luxe, it also boasts several benefits. The soft material is gentle on skin and hair and doesn't strip moisture away like a typical cotton pillowcase. In the morning, your partner will wake up feeling and looking refreshed.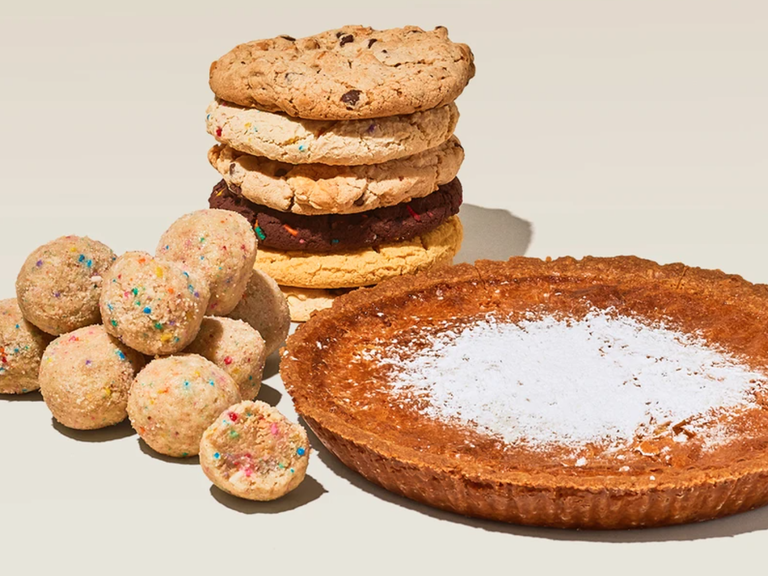 How sweet it is. Celebrate 17 years full of love with a delicious treat you can both share. This set comes with Milk Bar's cult-favorite pie, a tin full of their popular cookies and a dozen of their unique cake truffles (which taste like a piece of cake melting in your mouth). Is your mouth watering yet?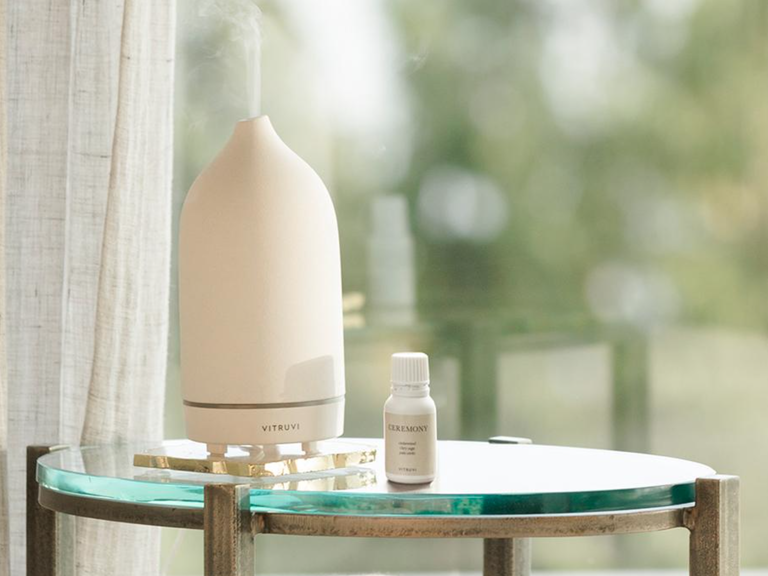 Treat your partner to something special this anniversary. The stone diffuser looks like a beautiful work of art but also silently diffuses essential oils throughout your room. Pick up a few scents for your partner and enjoy the ambiance. Whenever they use it, they'll be reminded of this special relationship milestone.
Celebrate 17 years of marriage with the gift of self-care. Give your partner this luxe set of goodies, which includes a vitamin C-infused body wash, a superfruit body lotion and a glow-inducing body oil. The trio will make their typical shower feel like a trip to a high-end spa.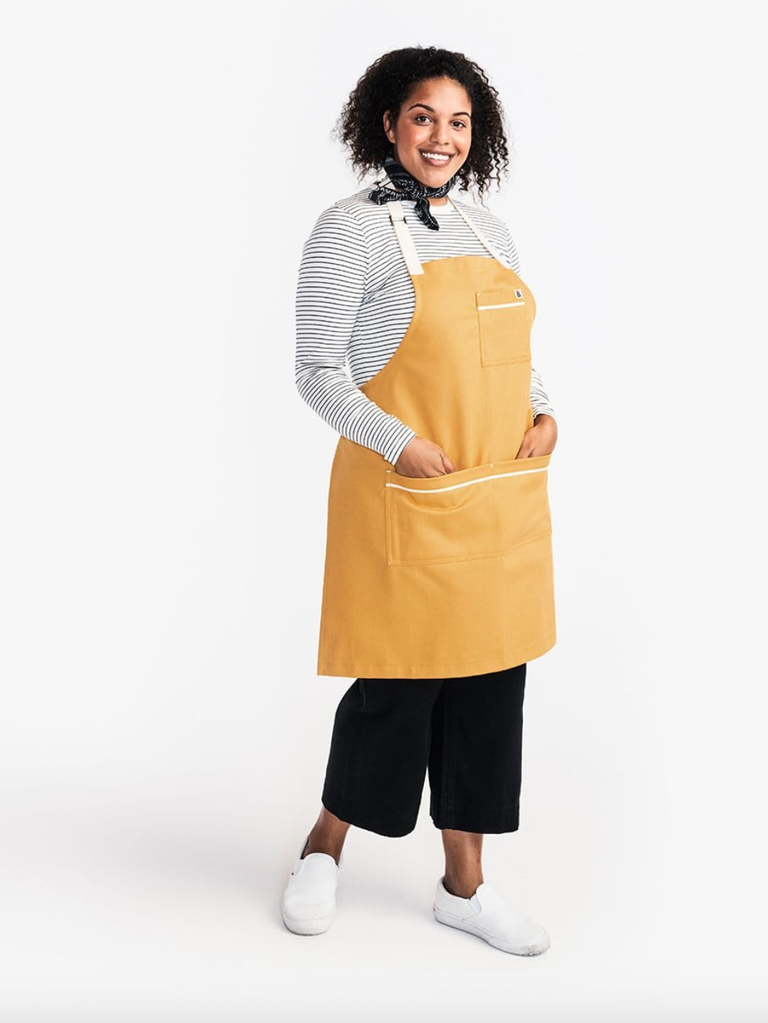 If your partner loves to cook, give them the ultimate 17-year anniversary gift. Hedley & Bennett aprons are trusted by the top chefs in the world and are crafted with comfort in mind. Pick one up in yellow as a nod to the 17th anniversary traditional color.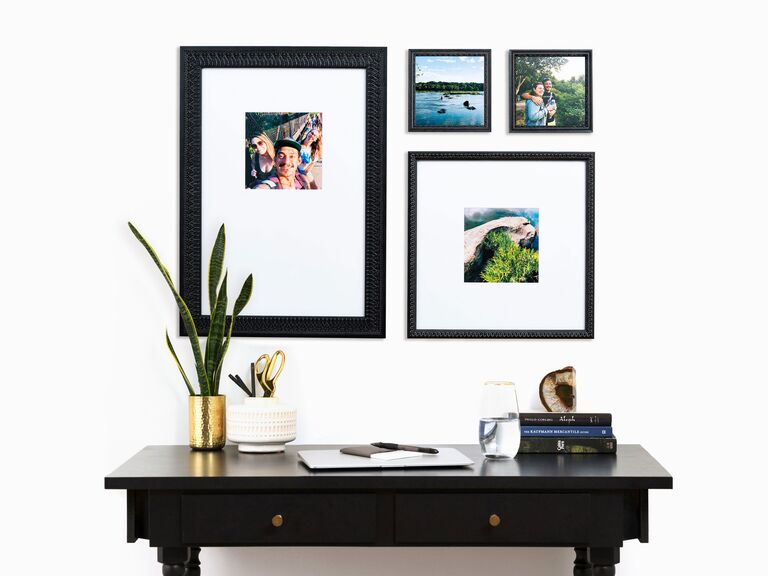 Yes, frames may technically be more of a decor item than furniture. But if the couple really has no room for extra furniture, this photo gallery collection is the perfect 17th anniversary gift for them. Fill them with your favorite photos together.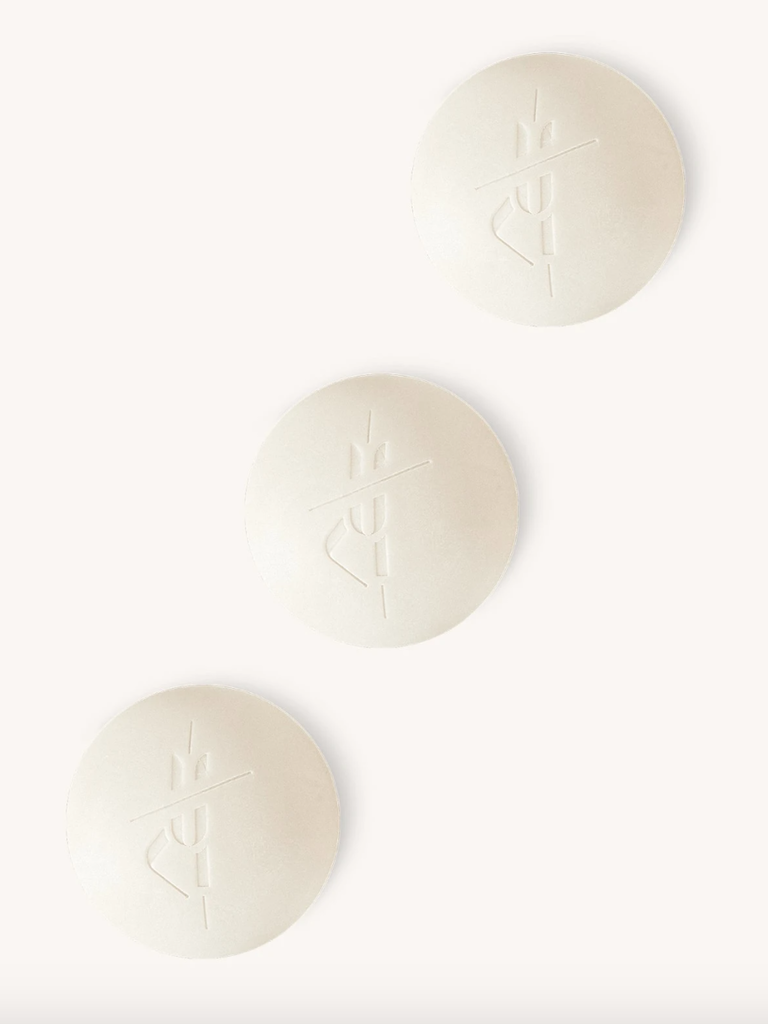 Encourage your partner to take some time for themselves with this pretty gift set. It comes with three miniature body stones, which are solid moisturizers that melt into the skin on contact. Our favorite part? There's zero waste involved, making it the perfect gift for anyone who's eco-conscious.
Give their bar cart set up a refresh with some award-winning bourbon. This particular bottle from Bib & Tucker is ranked in the top ten whiskeys in the world but won't break your budget. You and your partner can open it up and toast to your time together. Cheers!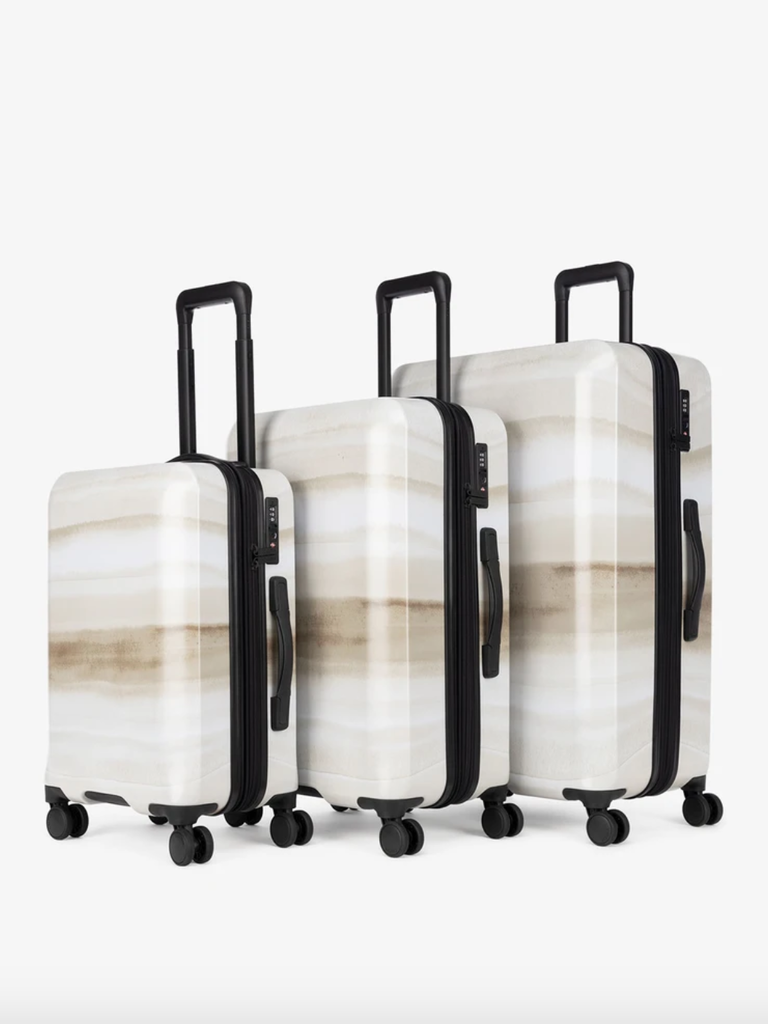 Does your partner like to travel? Upgrade their luggage with this chic three-piece set. It comes with a carry-on, a medium suitcase and a large suitcase. Not only is the sand-inspired design gorgeous, it'll also stand out in a sea of black suitcases. Plus, it'll inspire you both to plan a fun, exciting trip together.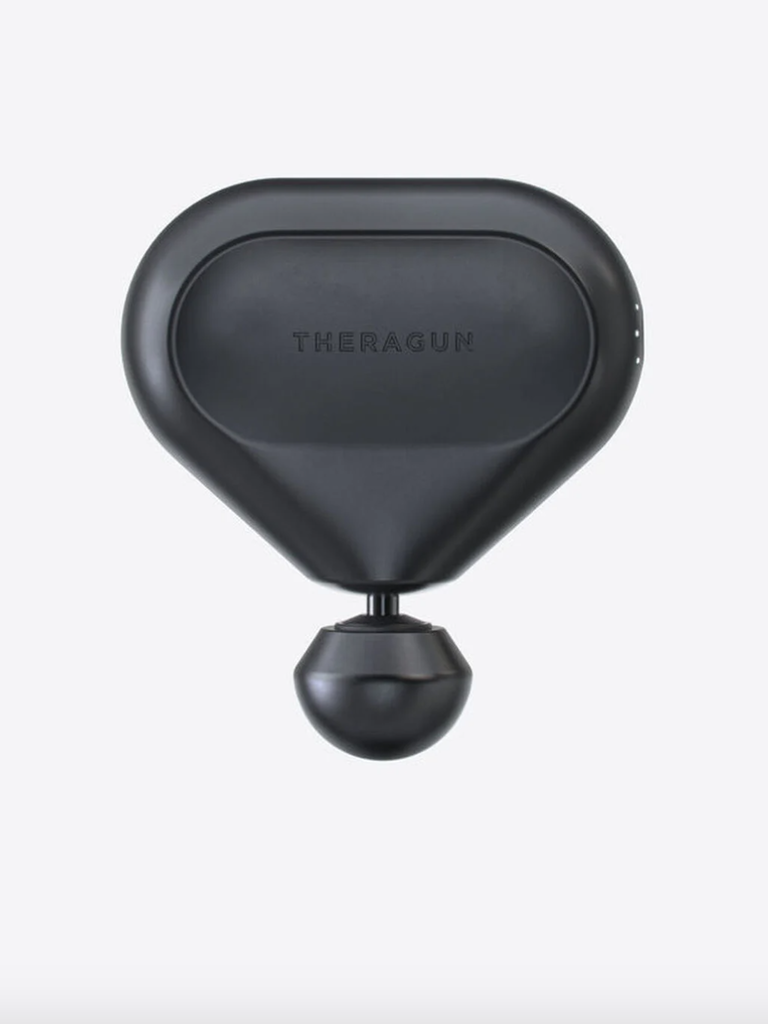 A mini massager might not be the first 17th anniversary gift idea that comes to mind, but it's worth the investment. This tool gives all the muscle relief that a normal Theragun does, but it's a fraction of the size. You can easily bring it on trips, to the gym or to the couch while you catch up on your favorite television show.