The Best 17th Anniversary Gifts to Celebrate 17 Years of Marriage
Honor 17 years of wedded bliss with one of these thoughtful and sentimental gifts.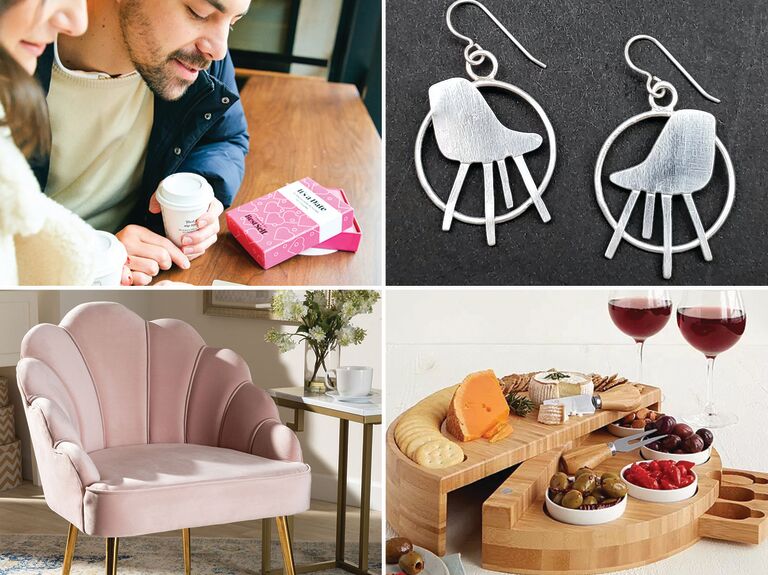 Photos, clockwise: BestSelf, SmashFireDesigns, Uncommon Goods, Macy's
We have included third party products to help you navigate and enjoy life's biggest moments. Purchases made through links on this page may earn us a commission.
While the big marriage milestones tend to grab the most attention, every year of marriage is special in its own way. If you (or the happy couple) are celebrating 17 years of marriage, you're probably on the lookout for a thoughtful 17th anniversary gift to mark the occasion. Whether you're opting for a traditional anniversary gift in line with the year's gifting themes or something a little more outside the box, we're here to help you shop for your husband, wife or favorite duo. From modern furniture and home decor to pretty jewelry and luxurious nightwear, there's something for everyone on our list of gift ideas.
In this article:
Traditional 17th Anniversary Gifts
The traditional 17th anniversary gift is furniture, which represents the security, comfort and familiarity of a long-lasting marriage. After 17 years together, you and your spouse can probably depend on each other for pretty much anything, so why not splash out on some new furniture you can both enjoy? Shopping for furniture can be tricky (especially if you're short on space), so we've come up with some creative ways to honor the 17th anniversary theme. Whether you want to invest in a few modern pieces or upgrade your existing furniture with a fun DIY project, our round-up covers it all. Keep reading to find out more about shopping for a traditional (and thoughtful) 17-year anniversary gift for him, her or them.
Rattan Side Table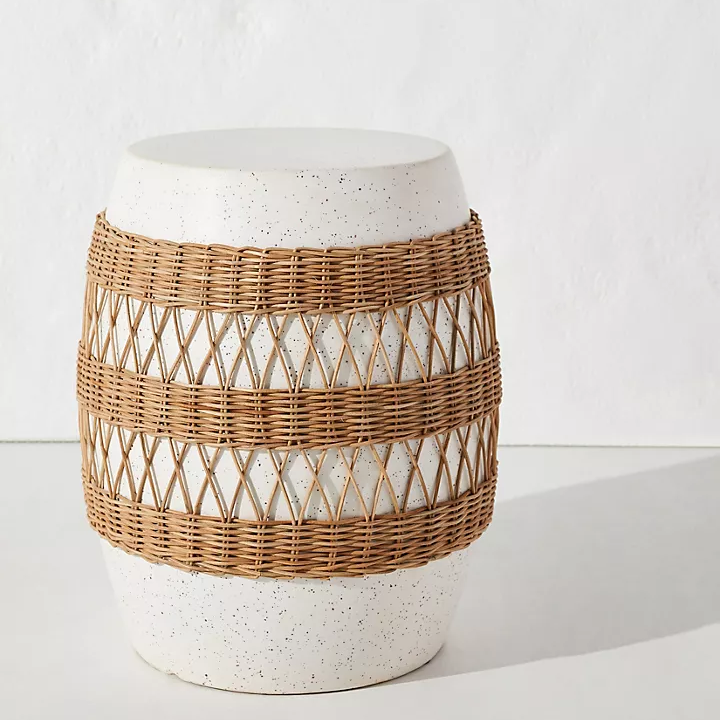 After 17 years together, it's totally understandable if you don't have a ton of space left in your home for new furniture. Enter this boho-inspired side table from Anthropologie, which is small enough to fit almost anywhere you have a few square feet. Made from glazed ceramic and wrapped in textured rattan, it's a stylish number that'll elevate your living room, bedroom or outdoor patio. Aside from looking seriously cool, it's also weather-resistant, making it a perfect fit for your deck or backyard.
Washable Rug
While a rug technically isn't a piece of furniture, we're willing to bend the rules a little bit here. This gorgeous patchwork rug will make a great 17th anniversary gift for your spouse, especially if they appreciate unique artsy designs. If you're wondering about the practicalities of keeping it clean, you'll be delighted to find it's water-resistant, stain-repellant and machine-washable. Choose from a variety of sizes and shapes to find a style that suits your home.
Baseball Stadium Table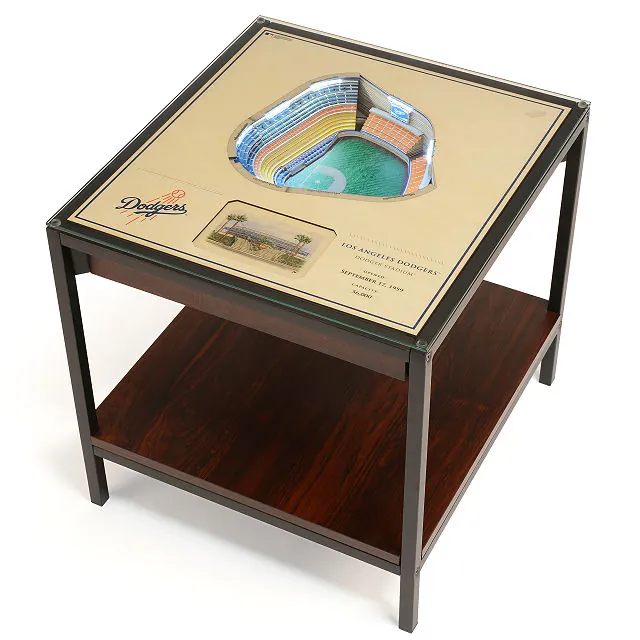 If you're living with a lifelong baseball fan, this 17th wedding anniversary gift is quite the catch! The sports-inspired table is modeled off a famous baseball stadium of your choice, handcrafted in poplar wood and glass. Whether they're a Chicago Cubs supporter or a Boston Red Sox enthusiast, they'll have lots of fun assembling this showstopper. Choose from 10 baseball stadiums for a thoughtful anniversary gift that celebrates their favorite team and the traditional 17th anniversary theme.
Contemporary Bookshelf
Is your partner an avid reader? Snag them a new bookshelf to showcase their collection of treasured tomes and prized paperbacks. This contemporary (and compact) design has eight storage compartments for keeping all their favorite reads neat and tidy. It's made from durable wood that's sturdy yet lightweight, allowing your spouse to transport it easily to their designated reading spot. It's available in black, white and coffee brown, so you're sure to find a color that matches your home decor scheme.
Standing Desk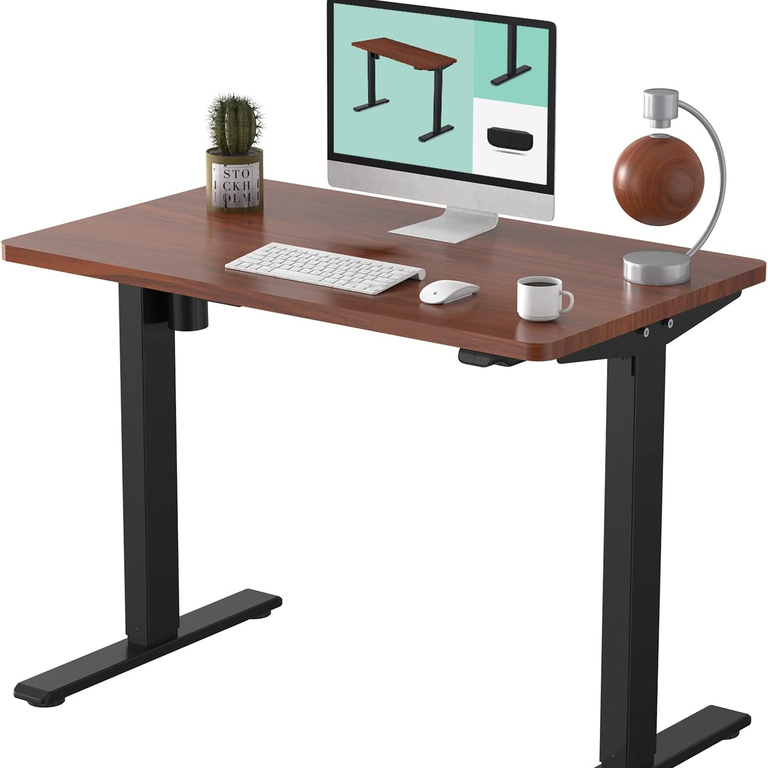 Transform your spouse's WFH experience with a standing desk, which is known to help reduce back pain, improve posture and prevent wrist strain—as well as boost your workday mood, focus and energy. This ergonomic design offers an adjustable height (it moves from sitting to standing) so they can find comfort throughout the day. Choose from eight colorways and five width options to fit your spouse's tech set-up. (Top tip: If your partner uses multiple monitors while working, you may want to size up to one of the bigger options).
Indoor Plant Stand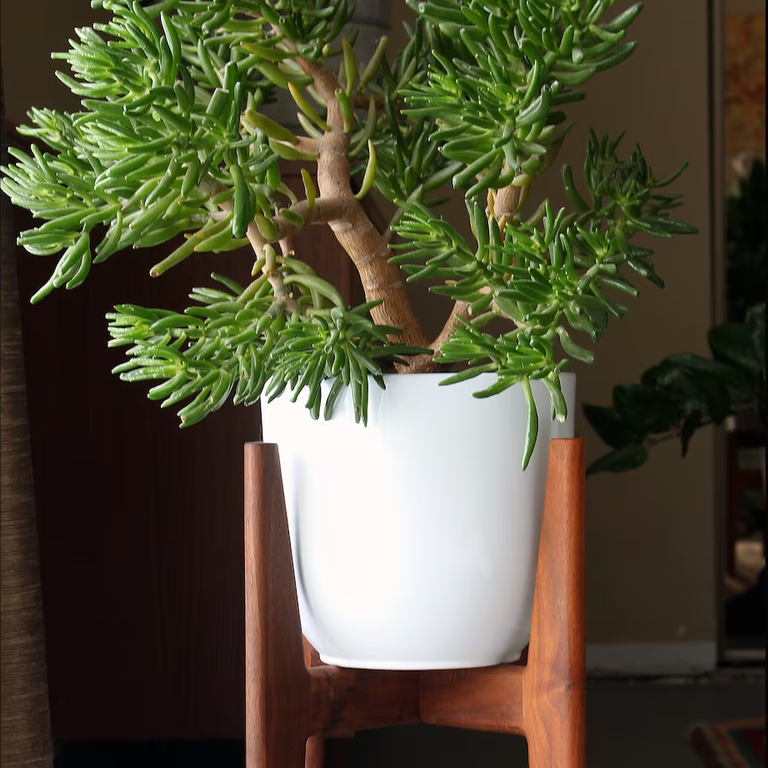 If your other half loves to display plants indoors, this wooden stand is a 17th anniversary gift they'll appreciate. Inspired by mid-century modern design, this solid wood plant-holder will elevate their cacti, snake plants and peace lilies to the next level. Plus, it comes in a variety of sizes and materials (like walnut and cherry wood), so you're sure to find a style that suits your spouse's tastes. To make this gift really shine, pair it with a new potted plant or an indoor flower-growing kit they can have lots of fun with.
Elegant Shell Chair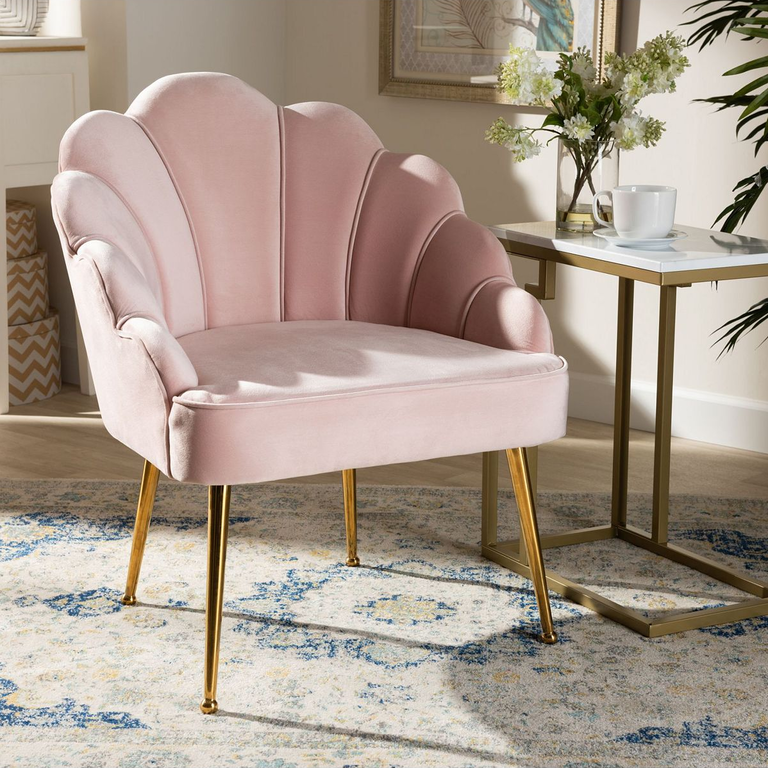 While shopping for a furniture-themed anniversary gift may seem like a big deal, it can be as simple as picking one key piece for your home. Shell-inspired chairs have been everywhere for the last few years and are a great way to make a statement without using up loads of space. If your spouse loves interior design and timeless elegance, this retro style is sure to impress. The glamorous velvet fabric and foam padding are comfortable to sit on (although we think it's almost too pretty to be covered up!).
Retro Skateboard Stool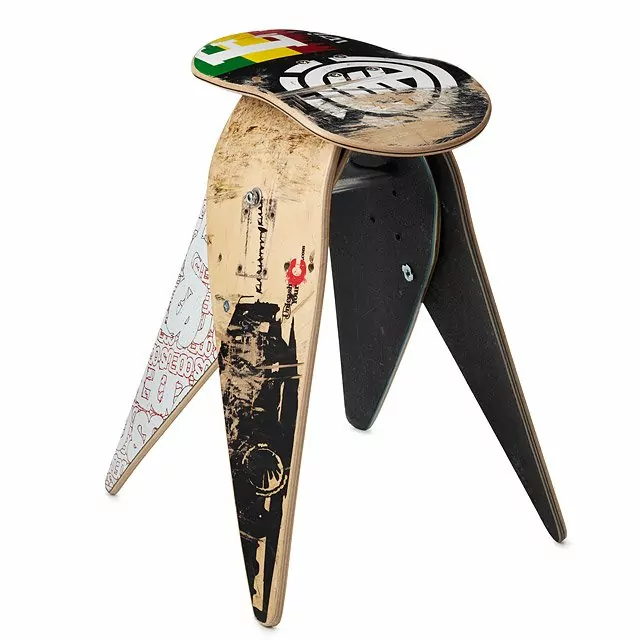 Was your spouse a dedicated skateboarder back in the day? Throw it back to their youth with this one-of-kind stool from Uncommon Goods. It's made from recycled skateboards—complete with all their original graphics, scuffs and colors—for a design that's utterly unique. With a 17th anniversary gift this thoughtful and nostalgic, don't be surprised if your S.O. gets all the feels.
Furniture Salve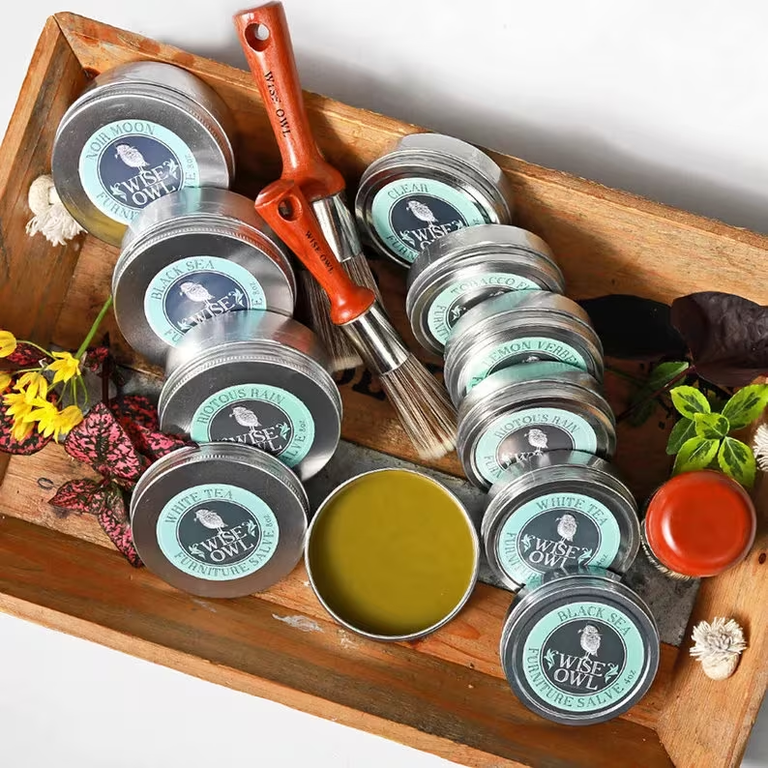 If you already have all the furniture you'll ever need but still want to commemorate the traditional 17th anniversary theme, we've found the perfect solution: furniture salve. While it might not sound like a glamorous gift, it's a great way to care for and maintain what you already have (kind of like looking after each other in your relationship). Whether you want to revive an old leather couch or prepare a wooden table for painting (more on that later!), it can make your favorite pieces look all shiny and new again.
Gold Bar Cart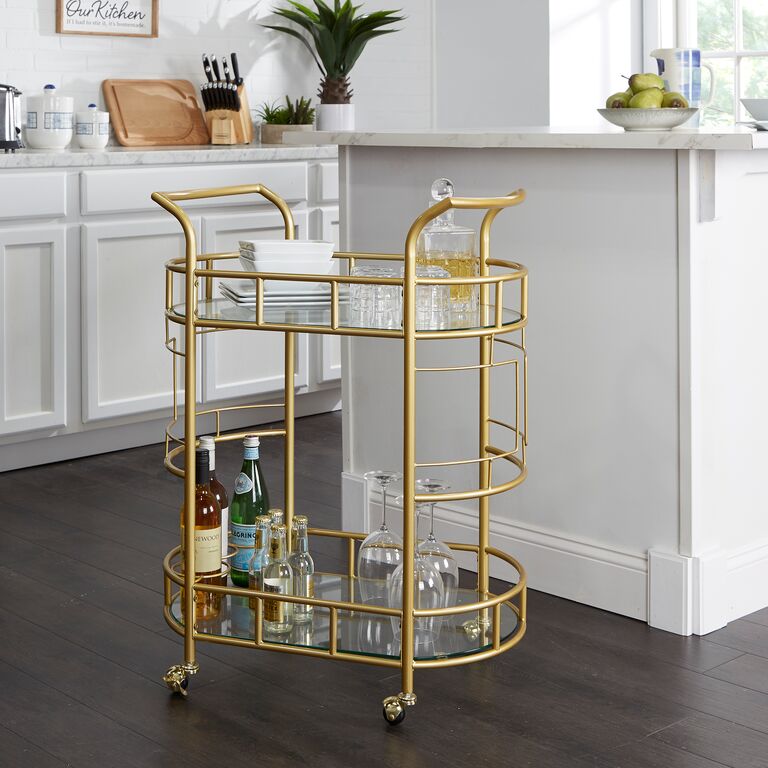 Say "cheers" to 17 years! This gold bar cart is an excellent way to kick off your anniversary celebrations, especially if you and your spouse are hosting a party for the occasion. It comes with two shelves and three rings for secure storage of your favorite bottles of bubbly, whiskey or cognac. Add a bottle of special anniversary wine or champagne to make this 17th anniversary gift really pop.
Decorative Teak Ladder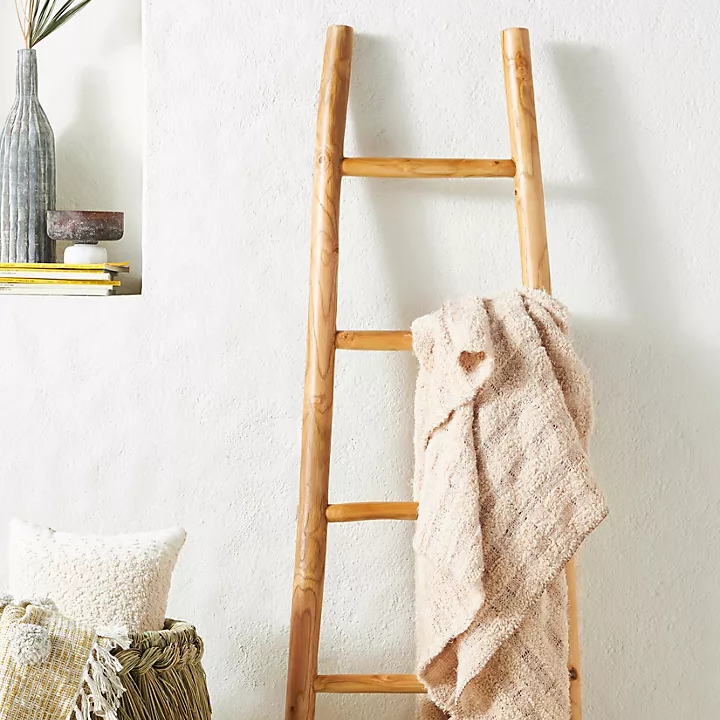 Don't be afraid to have some fun when picking out a furniture anniversary gift for your spouse or the lucky couple. This handcrafted teak ladder is a novel way to store towels and blankets and is the perfect gift for anyone who loves decorating their home. Just remind them it's for display use only and not for climbing into the attic in search of their holiday luggage.
Chalk Paint Set
If your spouse or favorite couple loves to get creative with home decor projects, a set of chalk paints is a foolproof 17th anniversary gift. This one includes nine small pots of paint, two brushes, three sandpaper sheets and one bottle of liquid wax—basically, everything they need to get in on the hugely popular upcycling trend that's everywhere right now. They'll have hours of fun to look forward to while transforming an old piece of furniture into a personalized showpiece for their home.
Novelty Furniture Knobs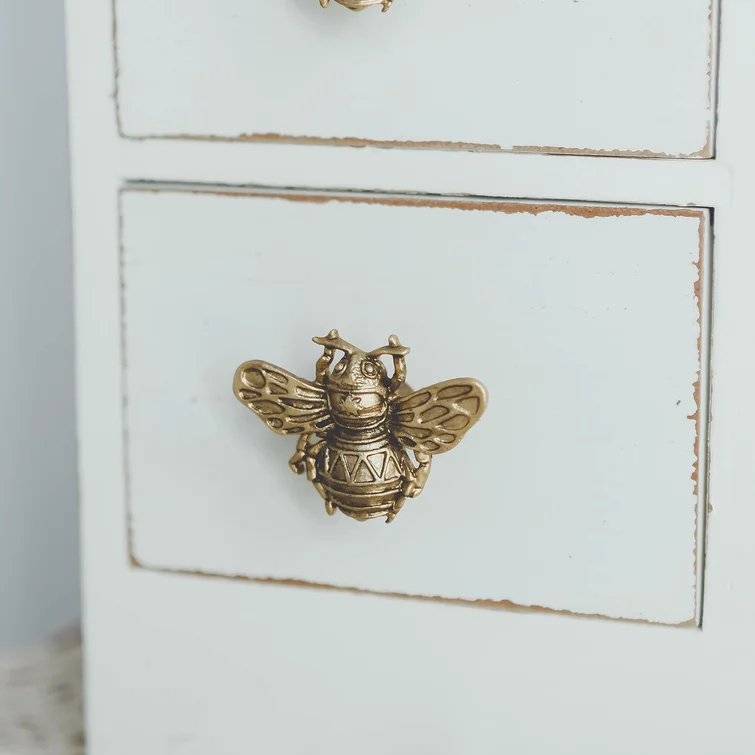 We totally get that buying new furniture may not be an option for your budget or home, so we've found something that's affordable, on-theme and super compact. These pretty bee-shaped furniture knobs are a fun and easy way to update kitchen cupboards or a dresser without breaking the bank. They're made from coated metal with a distressed finish and are ideal for creating an eclectic, vintage look. Whether you give them to your DIY-loving spouse or a crafty couple, they're bound to be inspired by this thoughtful and quirky gift.
Iron Side Table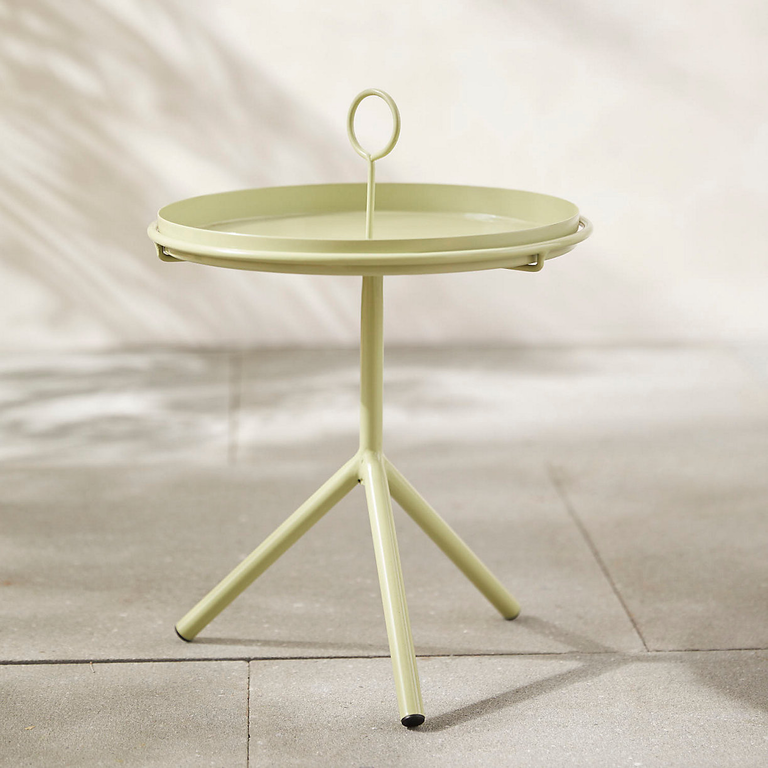 When shopping for a furniture anniversary gift, it's important to think about the lifestyle you and your partner enjoy. If weekends are reserved for lazy afternoons by the pool or drinks on the porch, this stylish side table will get plenty of use. It's made from powder-coated iron and comes in four summery shades, all of which look amazing on a patio, backyard or sunroom. Win extra brownies points by presenting this to your spouse with their favorite homemade cocktail sitting on top of it.
Retro Chair Earrings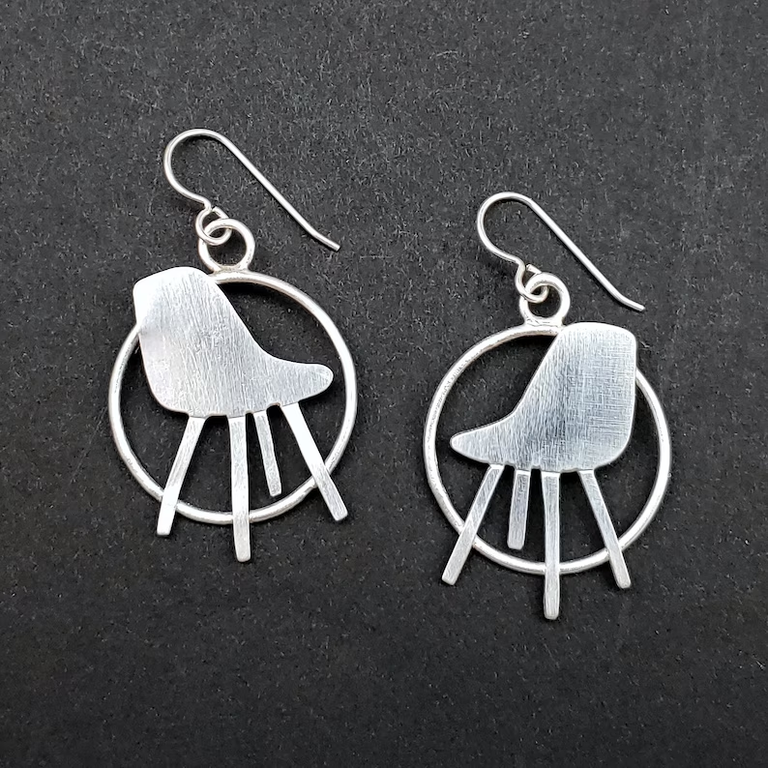 If buying real furniture doesn't sit well with you, why not take a more inventive approach to incorporate the traditional 17th anniversary theme? These stunning silver earrings are modeled off the iconic Eames chair (a mid-century modern design created by Ray and Charles Eames, FYI) and are guaranteed to please anyone who loves unusual jewelry. Whether your spouse is a design history buff or a fun-loving trendsetter, we think they'll be charmed by these elegant accessories.
Unique 17th Anniversary Gifts
There are a few other 17th anniversary symbols to take inspiration from if furniture gifts don't appeal to you. The 17th anniversary flower is the red carnation, a vibrant bloom that symbolizes love, romance and affection. Bright and sunny yellow is the milestone's color (representing happiness and fun) and the carnelian is the official gemstone (mirroring the joy and warmth of a successful marriage). If you'd rather steer clear of thematic presents altogether, we've also found some really cool alternative presents for your spouse or married friends. Check out our list of unique anniversary gifts that break with tradition but still maintain that wow factor.
Yellow Vase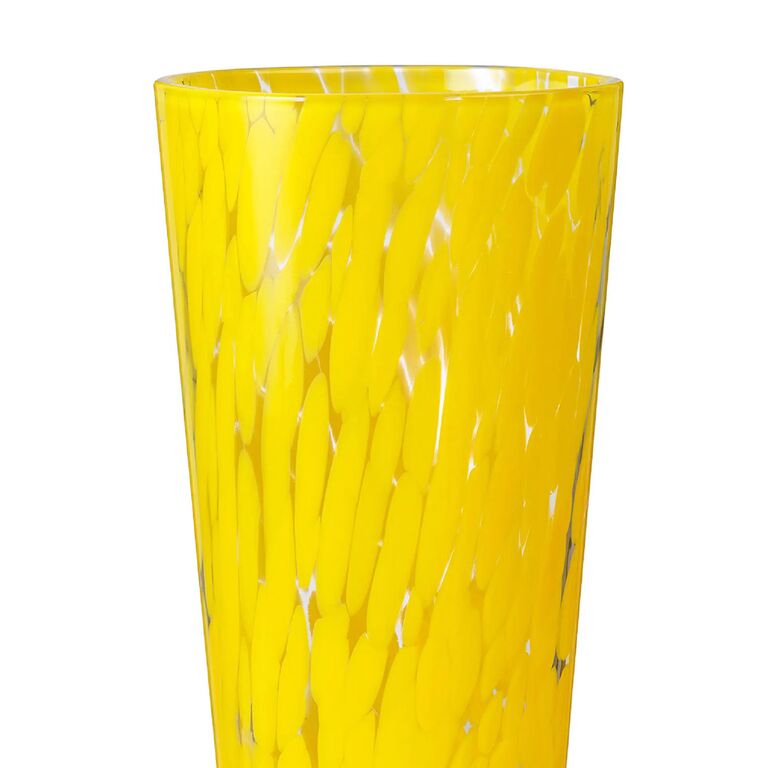 Let the 17th anniversary color lead the way with this bright yellow vase made from mouth-blown glass. The botanical-inspired pattern will add a cheerful touch to any room and is sure to attract plenty of praise from your spouse. Fill it with red carnations (the milestone's flowers) to really sweep them off their feet.
Stainless Steel Knife Set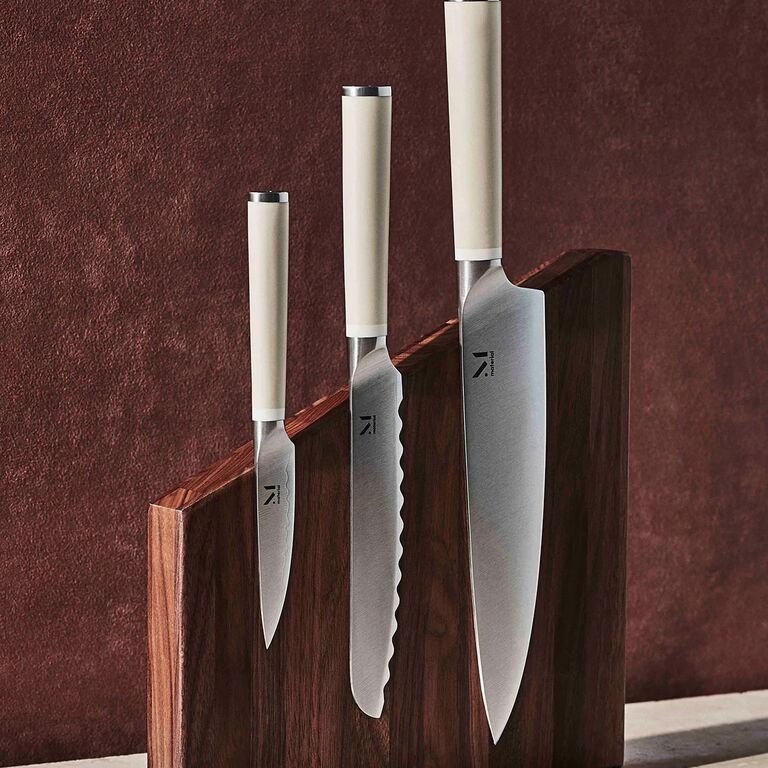 If your furniture doesn't need an upgrade, but your kitchen essentials do, consider a new knife set for the 17th anniversary. This trio includes three stainless steel and high carbon knives (for extra sharpness) with matte, stain-resistant handles and a magnetic wooden stand for easy storage. If your spouse loves to get creative in the kitchen, these professional-grade blades will help them sharpen their cooking skills. Don't be surprised if they want to use them right away to make something delicious for your 17th anniversary dinner.
Carnation Pendant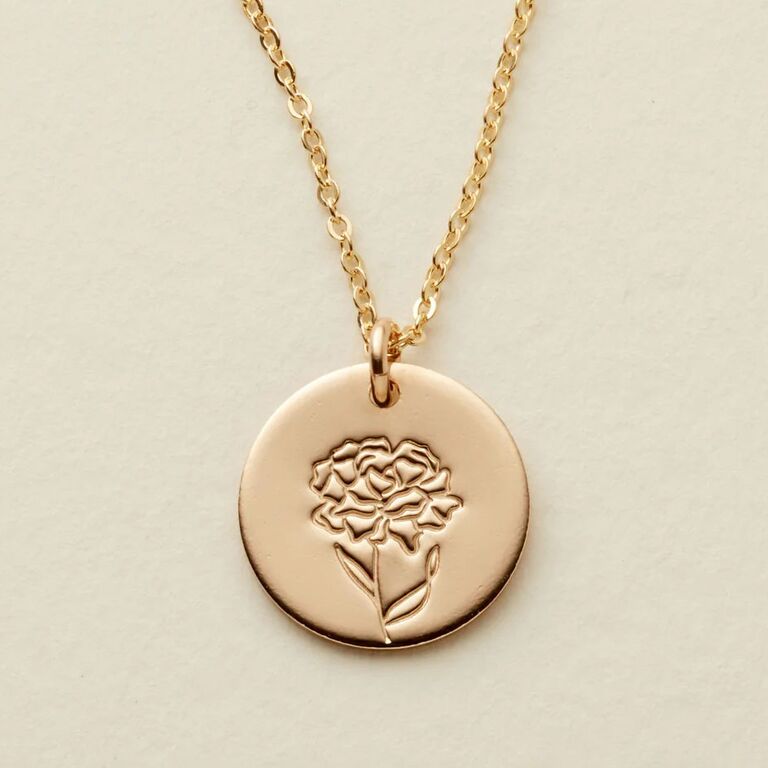 If you're looking for a romantic gift for your other half, a gorgeous piece of jewelry is always a good choice. This circular pendant is stamped with a hand-drawn carnation (the 17th anniversary bloom) and is available in three metals: 14K yellow gold, rose gold and sterling silver. Whether they wear it daily or with their favorite outfit, they'll be reminded of your love and thoughtfulness every time.
Personalized Cheese Board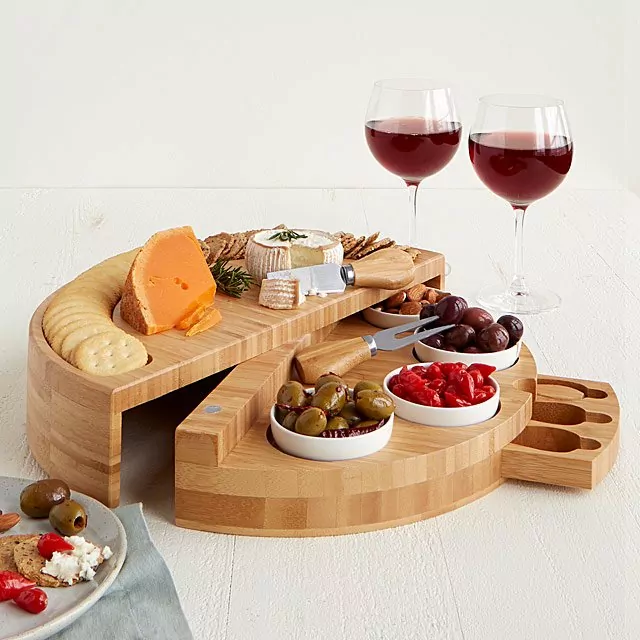 Food-inspired gifts are always welcome, especially when they look as good as this cheese board. Impress the foodie in your life with this bamboo board which includes three ceramic bowls and a pullout drawer with three cheese knives stashed inside. Whether they're a brie devotee or edam fan, they can use it to serve their favorite crackers, cheese and savory snacks. Have the board engraved for a personalized anniversary gift they'll want to show off whenever guests come over.
Portable Massager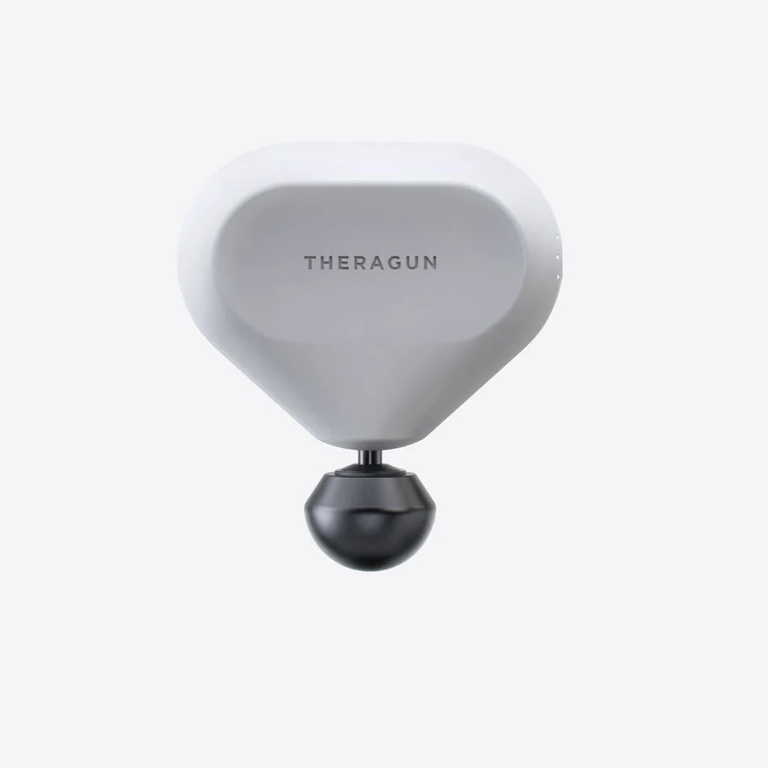 While a Theragun can be used solo, it's way better paired with a promise to swap back massages. This petite tool gives all the muscle relief that a standard-sized Theragun does while being compact enough to bring on trips, to the gym or just to the couch while you binge-watch your favorite show together. It's a thoughtful 17th anniversary gift they'll appreciate, especially if they experience muscle tension and nagging aches throughout the day.
Cookware Set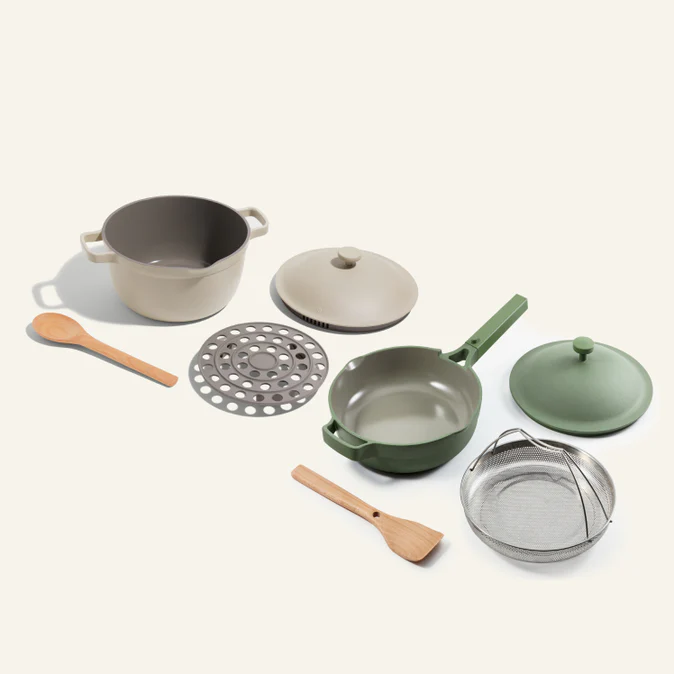 Enjoy cooking up a storm with your spouse on the weekends? Save yourselves a ton of washing up with a trendy cookware set from Our Place. It includes a pot and a pan designed to replace 16 pieces of cookware. Use them for boiling, baking, crisping and sauteing before sitting down to enjoy a delicious feast you made together. The set comes in an assortment of colors, from muted tones to punchy brights, so you can have fun picking out a shade you'll both love.
Mini Moisturizing Stones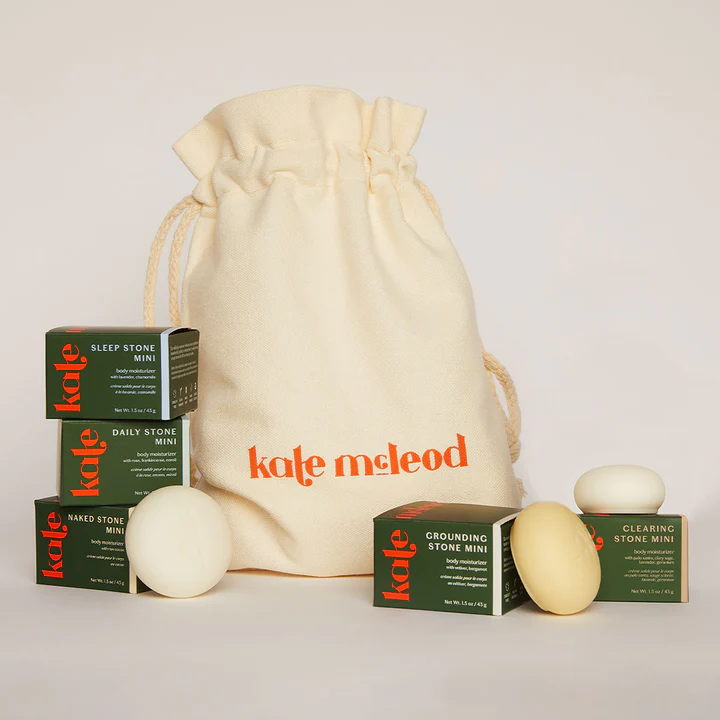 Encourage your partner to take some time for themselves with this pretty gift set. It comes with five miniature body stones, which are solid, scented moisturizers that melt into the skin on contact. Our favorite part? They come with a handy canvas bag and recyclable packaging, making them a great choice for any eco-conscious spouse.
Carnelian Coasters
If you and your love like to sit down and drink coffee together every day, a set of stylish coasters will add a thoughtful touch to your morning ritual. These are printed with carnelian agate (the 17th anniversary stone) for a practical (and pretty) addition to your coffee table. They're a thematic 17th anniversary gift that'll remind you two to enjoy simply being in each other's company.
Washable Silk Pajamas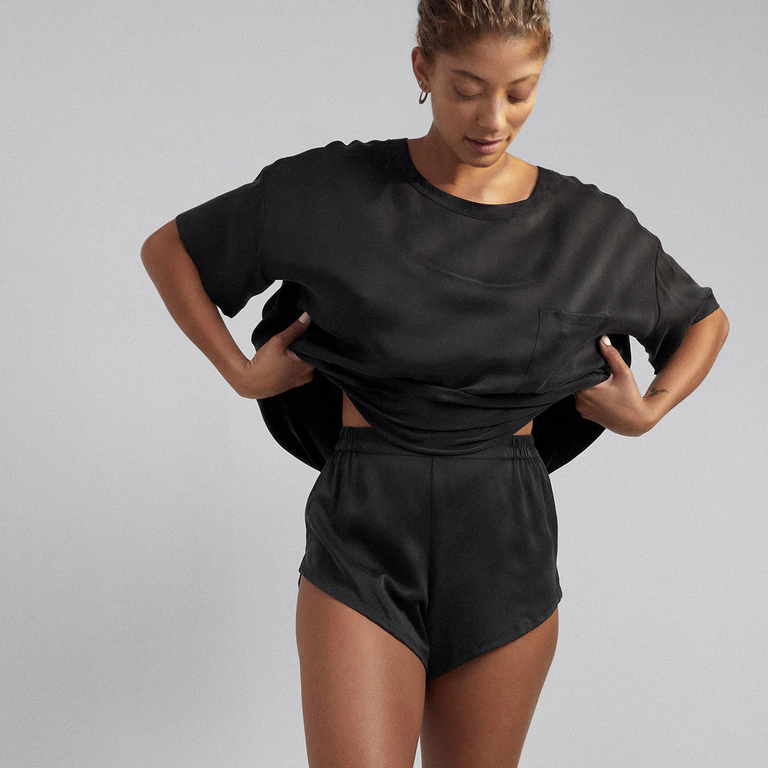 Having a lie-in after a long busy week is a luxury that's hard to top, especially if your spouse is usually up at the crack of dawn. Make the moment even more special with a pair of luxe silk pajamas they'll never want to take off. This set includes a tee and shorts made from 100% Mulberry silk that regulates body temperature for a super-comfy night's sleep. If that's not enough to win you over, this nightwear is also machine washable, so there's no need to worry when laundry day rolls around.
Merino Wool Hoodie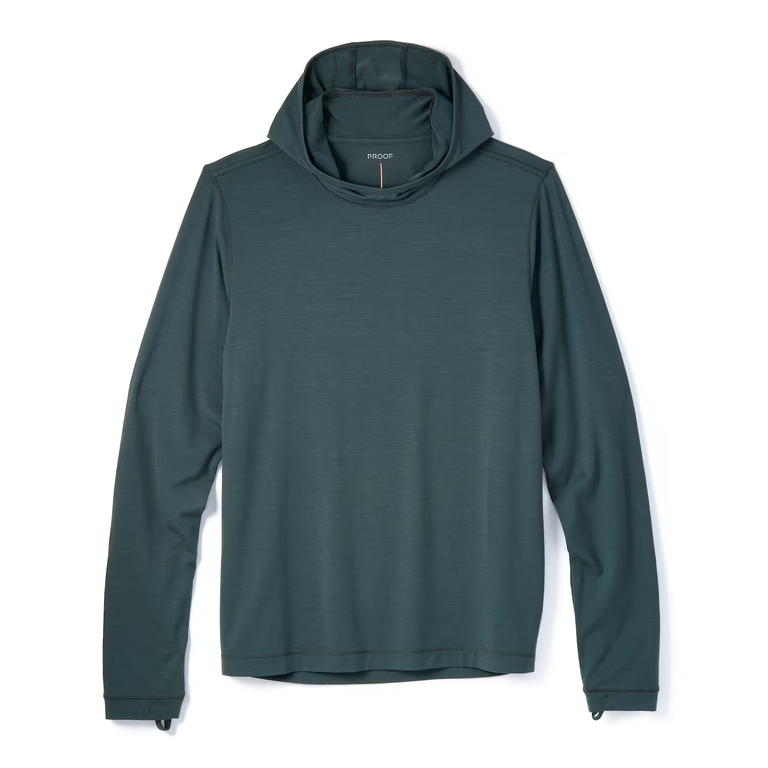 Does your spouse spend their downtime wearing the same old tee or faded sweatshirt? Upgrade their leisurewear with this stylish and comfy hoodie from Huckberry. It's made from lightweight Merino wool reinforced with nylon for a little extra stretch, making it an excellent choice for traveling or layering up when temperatures drop. The best part? The moisture-wicking fabric regulates body temperature and resists odors, so they're no need to wash it after every wear.
Bee Drinking Ball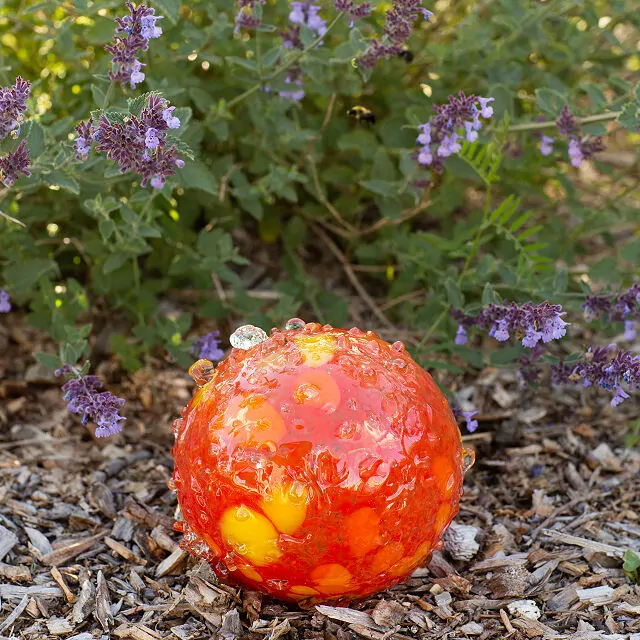 Picking a 17th anniversary gift for someone who loves gardening needn't be confined to potted plants and ordinary tools. Surprise your spouse with a gift they won't see coming but will certainly be fascinated with. This textured glass ball is specifically designed to catch water for bees to keep them hydrated (yes, they get thirsty) as they hop from flower to flower. It's a great way of attracting pollinators into the garden (and impressing your other half with a fun nature-inspired fact).
Gold Hoop Earrings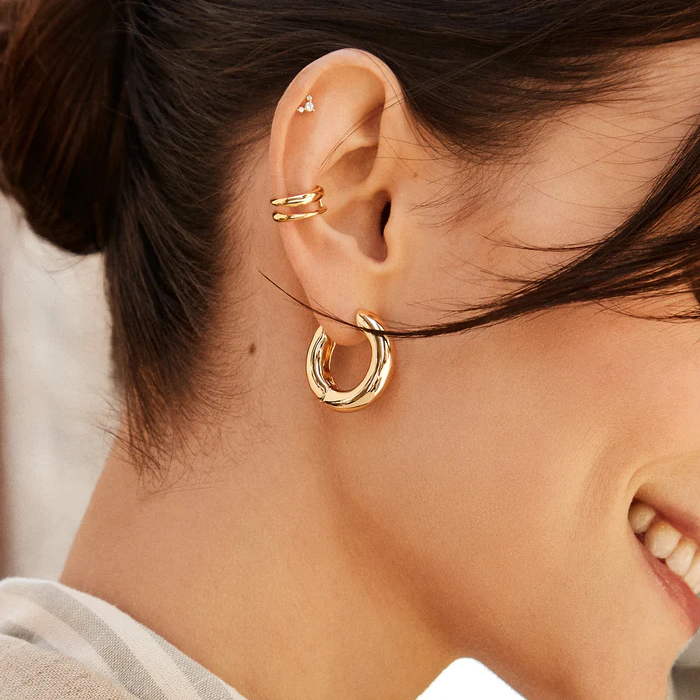 If you want to treat your partner to some new jewelry but aren't sure what to get, you won't go wrong with a pair of simple gold earrings. These small chunky hoops are discreet enough to wear daily and are bound to be a valuable addition to their jewelry collection. They look great on their own or styled with dainty studs (which is a real plus if your spouse has multiple ear piercings).
Date Night Cards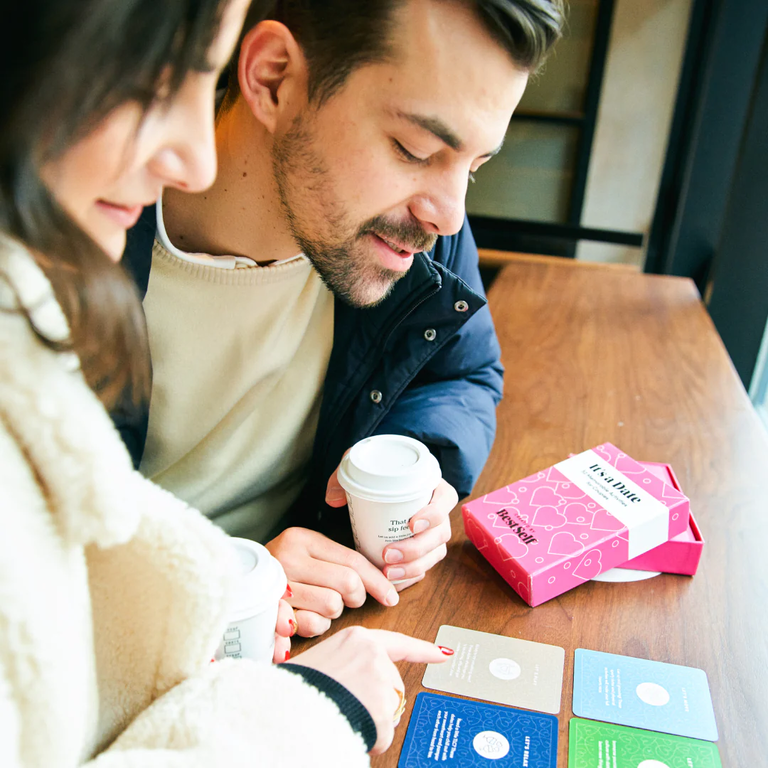 Fall head over heels with your partner all over again with these romantic date night cards. This set includes 52 activity cards (one for every week, so no excuses!) and a notebook to track all the fun activities you do together. From visiting an art gallery to exploring your neighborhood, there are lots of great ideas to help you reconnect with your other half.
Stylish Duffel Bag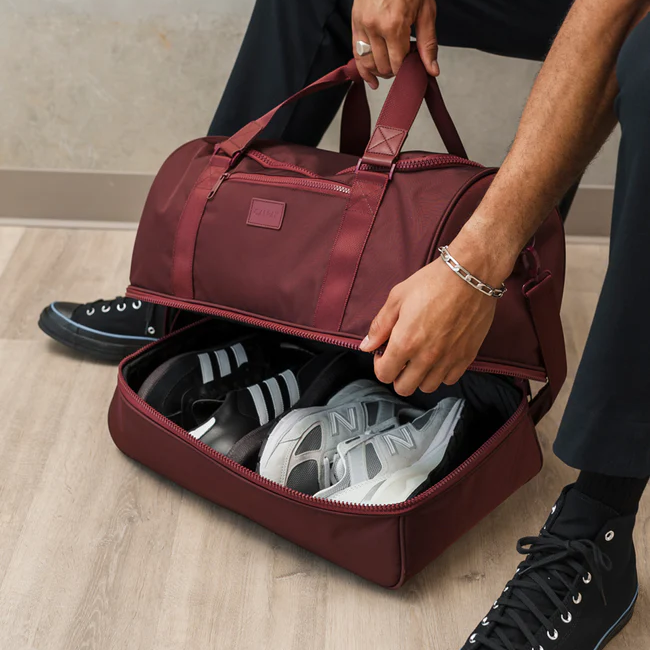 Make sure your partner is prepared for all your upcoming trips (perhaps even a surprise vacay for your anniversary) with this stylish overnight bag. With a spacious main compartment and a separate place for shoes, this handy duffel makes packing a dream. It also includes an outside pocket, two handles and an adjustable strap for easy carrying to the airport or subway station. Choose from a range of classic shades and limited edition colors to suit your spouse's style.
Chunky Leather Loafers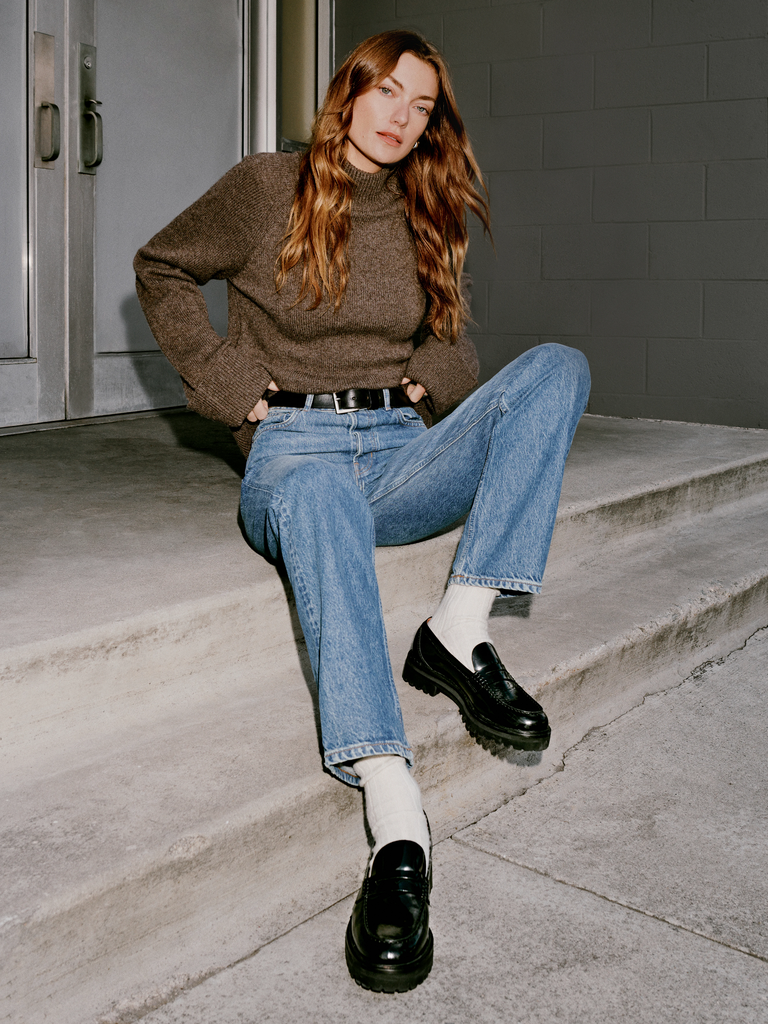 Chunky leather loafers are everywhere right now, and for good reason—they're super stylish to wear and are way comfier than high heels. If your spouse likes to look good for trips to the office or fun day trips, they'll treasure this pair of trendy footwear. The shoes are made from leather and come with a chunky flatform sole that'll add extra height without the pain. They're available in a wide range of colors, although you can never go wrong with classic black in our book. (P.S.: Sizes run large, so choosing a half-size down is recommended).