5 Wedding Fights and What They Might Say About Your Relationship
We break down the most common wedding-related arguments and what they tell you about future disputes.
by The Knot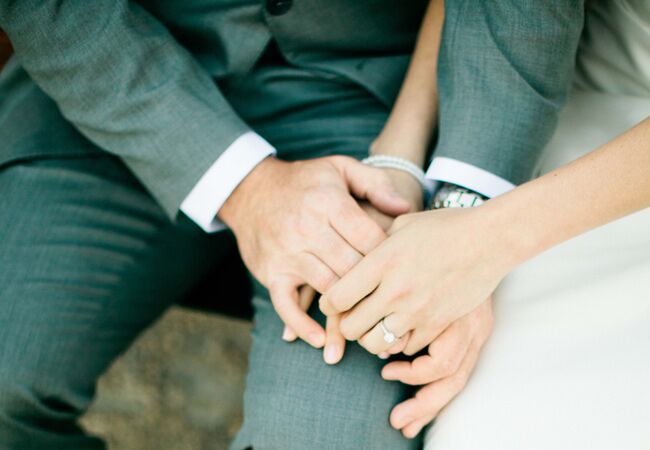 photo by
Lindsay Madden Photography
The silly arguments you and your partner get into while planning your wedding can sometimes represent bigger hot-button issues down the road. Here are a few of the most common wedding-related spats couples have and what they might really be about in the context of your future together. But don't worry, they're nothing you can't smooth over with communication and compromise.
1. If You Fight Over Your Wedding Cake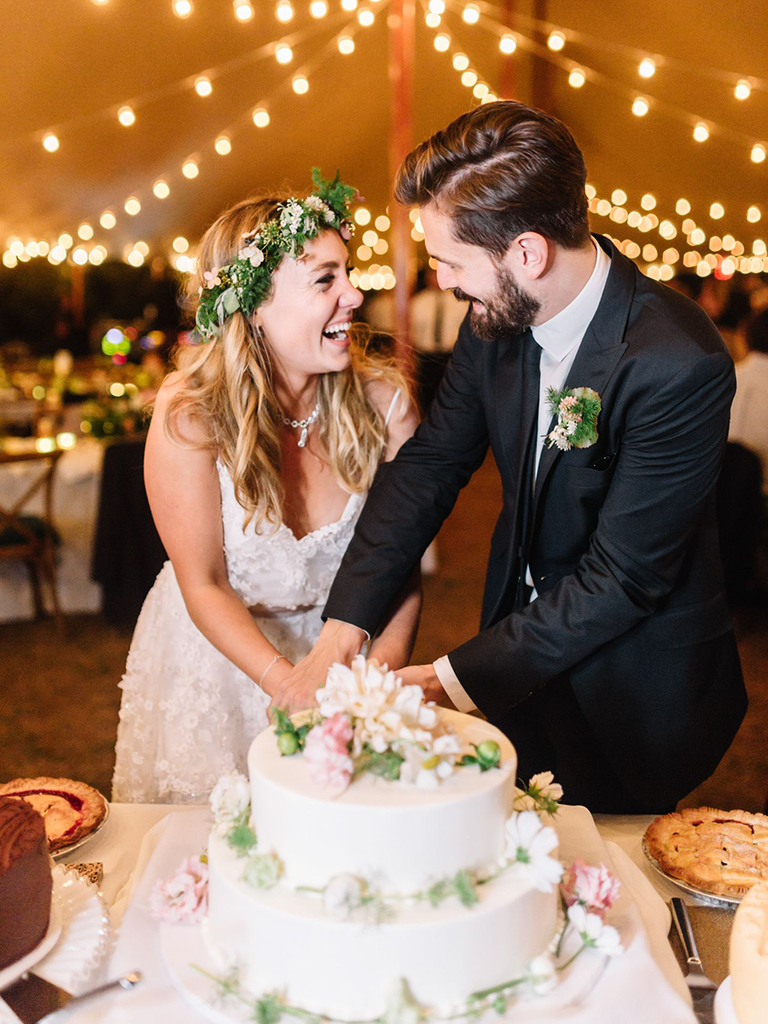 What It Could Be About in the Future: Your Home Décor
Lemon and raspberry curd versus white-chocolate mousse, or cupcakes versus classic tiers—wait, can frosting flavors really impact how you decorate your house? In a word, yes. Your wedding cake symbolizes your style as a couple, and the fact that you each want to assert your own taste (literally) is a sign you may struggle with creative control over furniture, rugs, paint colors and more. To prevent a style standoff, realize that while your tastes may not sync up at every turn, you both get to express them. You can each have a room designated to your personal stamp. The rest of your pad calls for more give-and-take, but allowing each other a room of your own makes sharing the decorating reins a whole lot more bearable.
2. If You Fight Over the Size of Your Wedding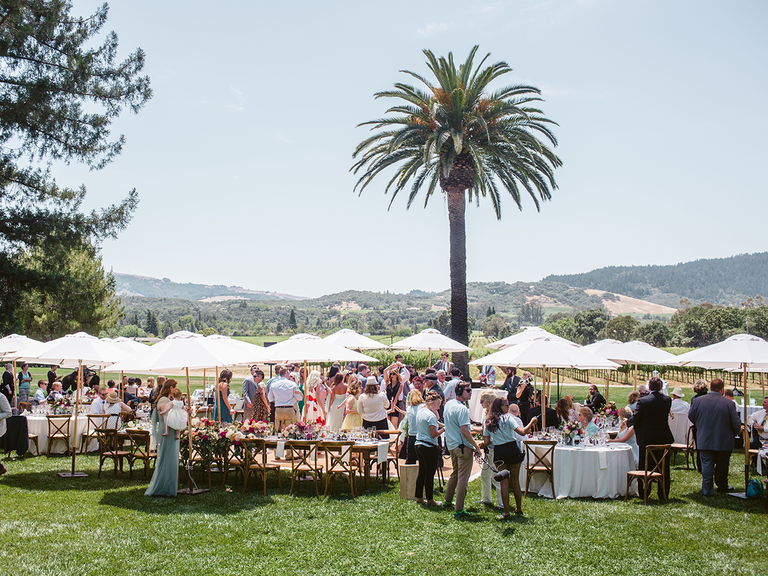 What It Could Be About in the Future: W
here You Live
One of you dreams of a glamorous country club bash, while the other is fine with a 20-person, barefoot ceremony on the beach. Sounds like someone prefers to stay under the radar, while the other wants to make a statement. No matter which vibe you go with in the end, the friction you feel over how grand or low-key your wedding day will be is a tip-off that future battles may be fought over neighborhoods during your house hunt. Here's what could happen: The statement-maker wants a hip address where you can be in the thick of the action, while the chill spouse would be perfectly happy on a no-name street in the burbs. Whoever wants the over-the-top wedding needs to ask: "Am I trying to keep up with my friends, or am I truly attracted to a faster-paced lifestyle?" It's not wrong to want to be in a prime spot, but listen to your spouse's side too. Living just outside the trendy zone may be the perfect compromise.
3. If You Fight Over Your Seating Chart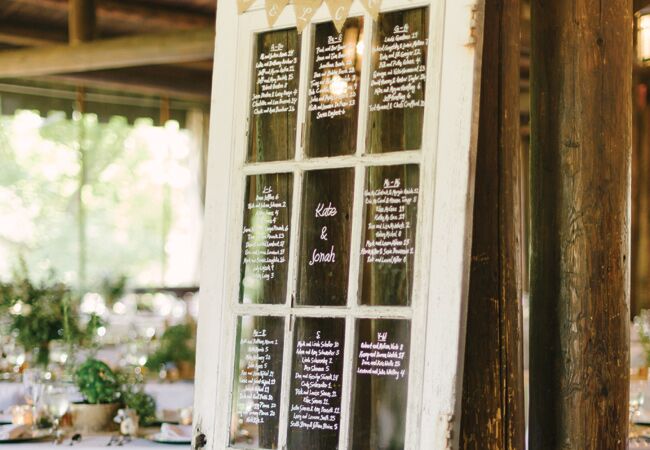 photo by
Hunter Photographic
What It Could Be About in the Future: Prioritizing Friends and Family
Does your partner insist their fourth cousin twice removed make the A list, simply because he's family? Bickering over the friends-versus-family final tally (your partner: 100 family members, you: 40) hints at future power struggles over how you'll prioritize the key people in your life. Moving forward, will your spouse expect you to attend family dinners 24/7, while you'd rather spend more time getting to know the couples in your new neighborhood? Don't make the mistake of guilt-tripping your partner into doing things your way—you'll regret that decision sooner than you think. Instead, the trick to keeping the peace is creating a balance so neither of you ends up feeling resentful.
4. If You Fight Over Your First Dance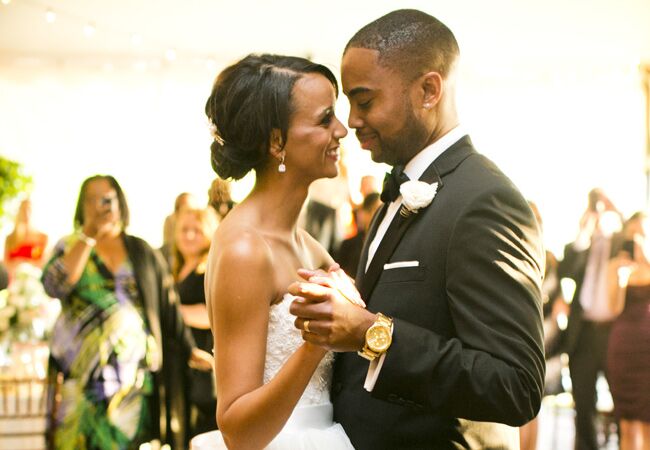 photo by
Shea Roggio Photography
What It Could Be About in the Future: How Romantic You Are
Choosing your wedding song together seems like such a fun, romantic task—until you realize you have different ideas of what tune encapsulates your relationship. While you may be able to pull off the wedding music list without losing your cool, prepare to have this issue resurface when it comes to how you define romance as a couple. Watch out for the same kind of friction in newlywed life—how you view Valentine's Day, anniversary gifts and PDA, for example. You can't change your partner (and we know you don't want to), so do your best to accept that you both have different ways of expressing your affection and appreciate when the other person makes an effort.
5. If You Fight Over Your Honeymoon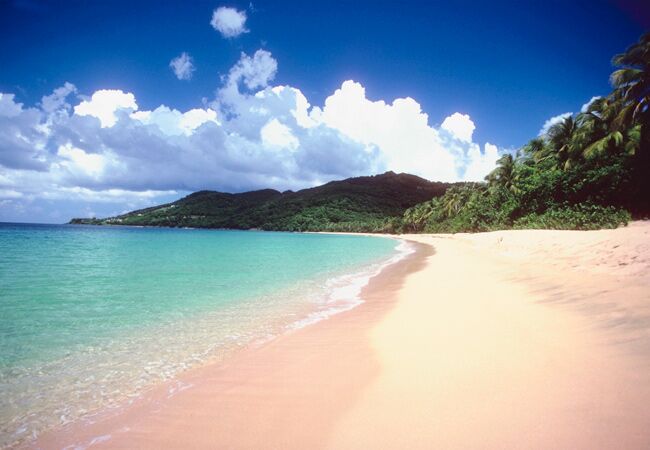 What It Could Be About in the Future: How You Prefer to Spend Downtime
Your first postwedding trip is supposed to be carefree, relaxing and fun—so why is it so hard to settle on a destination and activity schedule? You two can't seem to get on the same page on how or where to spend those couple of weeks. If planning something as pleasant as a honeymoon can turn into a nuptial nightmare, you may end up having disagreements over how you spend your free time together. The person who's all about having a spa week or chill Caribbean honeymoon may crave that same mellow vibe when it comes to filling your weekend calendar, but the energetic sightseer may feel stifled by their partner's slow pace. The key to not clashing? Stop trying to turn your future spouse into your twin and embrace that you're two different people with a wide range of interests. You'll never know how fun it could be to have opposite kinds of stimulation during downtime if you don't at least give it a try. Loosen up every once in a while and tag along for one of your partner's favorite hobbies. Who knows, you might get hooked.
If you're looking for ways to improve your communication and build a healthier relationship, check out Lasting. The science-based app backed by The Knot gets to know your relationship, then creates a tailor-made program just for you and your significant other. It'll help you shape a better marriage or relationship whether you've never been happier or you're going through a rough patch.