Home

Gannon's
Amenities + Details
Amenities
Handicap Accessible

Indoor

Reception Area
For more details about amenities, please message the Venue.
Waterfront, Country Club, Restaurant
Bar + Drinks, Cakes + Desserts, Food + Catering, Planning, Rentals + Equipment, Service Staff
Contact Info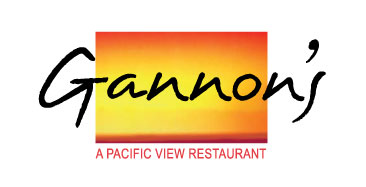 Reviewed on

12/14/2016
Kerry B
We had our ceremony and reception dinner at Gannon's in 11/2016. The ceremony was coordinated by an outside company and I worked directly with Susan at Gannon's for the reception. I started the booking process about 10 months in advance, and had little contact with Susan until... Read More 30 days before the event. I always had to check in with her about things and deadlines. She was rude to my fiance and I when we had questions on multiple occasions . EX: We saw on their website that the restaurant was closed the day of our wedding, we called Susan to make sure everything was OK with our reservation, as they never told us about the restaurant being closed and we did not do a "buy out" for the night. She acted like it was ridiculous for us to ask and she did not know what was happening that night. Since we were planning this event from 2,000+ miles away, I would expect her to be a little more understanding with our questions. Also, we originally planned to use their bose "sound system" for our reception music (we did not do dancing). When she saw this on our order, she immediately tried to convince us to upgrade to the music technician. We agreed to upgrade, and it turns out she is related to the music tech (they have the same last name). We thought that was a little strange. Finally, about a week before the wedding I had questions about the seating arrangements (I had originally said that I wasn't doing a formal chart for my 40 guests, then changed my mind) and she said that we "should have had all these details finalized weeks ago". She never once requested that we talk on the phone to confirm the day-of details. Aside from my personal experience working with Susan, our reception in the Lower Lawn area and ceremony on the Grassy Knoll turned out great. The food was AWESOME (we did short ribs and fish...our guests said it was the best wedding food that they have had), the cake was great (butter cream, chocolate cake, and berry filling), and the staff was very friendly and attentive.
---
Reviewed on

10/26/2016
Iris D
We had a wonderful wedding at Gannon's! The location itself is absolutely beautiful, as we had both ceremony and reception there. This was a destination wedding for us and our coordinator Sarah, was awesome! Since all correspondence was via email, she did a great job in making... Read More sure that everything was covered and responded quickly to my emails. She was so warm and friendly, it felt like I was seeing an old friend when I finally met her. The food was absolutely delicious and the banquet manager and his staff was so friendly and very professional. Our guests loved the food and had nothing but great things to say about staff and their service. We were all very impressed. We are so happy we had our wedding at Gannon's!
---
Reviewed on

7/07/2016
Katrina L
Had our wedding at Gannon's this past May - one of the best decisions of my life. Picture-perfect scenery, heavenly staff, and the food equated to one of the best meals I've ever had. Sarah C. was our wedding planner/coordinator - couldn't have become the dream wedding it was... Read More without her. She is so incredibly talented, kind-hearted, and dependable, I'm still in shock at how perfectly she executed the wedding. Sarah has become one of my most favorite people, and that's something I don't say often. (Written by the Groom, Philip P.)
---
Reviewed on

6/19/2016
Susan L
We had our wedding at Gannon's Restaurant on June 8, 2016, and we wouldn't have done it anywhere else! Till this day, I still can't get over how AMAZING THE OCEAN VIEW is from Gannon's. My husband and I live in Toronto, and we decided to have a destination wedding on Maui. We... Read More had never been to Hawaii before our wedding, so we can only decide on the venue from the pictures we've seen on the internet and the reviews people write about. Working with wedding planning service vendor Maui's Angels, we decided that Gannon's Restaurant is the best venue with the BEST VALUE. We honestly didn't expect how good of a value it actually was until we got to see the venue the day before. Gannon's Restaurant is situated on a hill in a beautiful golf club. Because it's on an elevated hill, the ocean view it has is just priceless. Gannon's website definitely needs an update as it does not accurately reflect the venue itself. The venue itself is a lot more upscale, and the photos just doesn't do it justice! We wanted an outdoor wedding and so we had our ceremony at the lower knoll and our reception at lower lawn. They were both the perfect choice! Our guests were amazed by the view and the sunset, it was unreal. In addition to the amazing venue, the staff at Gannon's were exceptional as well! Susan was the main contact who coordinated our food and drink needs. She was very professional and always responded within a few hours. The waitresses and waiters were the nicest throughout the night and the bartender even remembered guests' drinks. We chose romaine salad and crusted fish for our meal, and they were delicious! Wouldn't have gone to anywhere else to get married!
---
Reviewed on

5/20/2015
Where do we begin? It was all so amazing! I'll start with the process. Amazing wedding coordination! We started with 1 Wedding Coordinator and just a few months before the actual event, she left the position and we transitioned to a new Wedding Coordinator. We were nervous... Read More about the change but Sarah worked very hard to reassure us that there would be no hiccups with the event, and she was correct! She worked tirelessly to ensure she captured our vision and every detail was perfect. Sarah Cravalho is an amazing Wedding Coordinator and we are so very blessed she was a part of our special day! Every single vendor we selected from Gannon's list of preferred vendors was amazing: • The ceremony musicians were spectacular • Kaua Photography far exceeded our expectations • The Salon 253 Glam Team does an amazing job with hair & makeup • The florist completely captured our vision and transformed our venue into a tropical paradise • DJ Michael of Maui DJ Services kept the dance floor full all night long • The Limo Company driver was an incredible gentlemen who took us to some beautiful stops along the coastline • Our guests were thrilled to have an air conditioned shuttle bus to drive them to/from the ceremony site • The food was out of this world! One of the best meals we've ever had • The cake was exquisite! The pastry chef did an amazing job with taste & design! • The service was bar none! We knew Gannon's was special when we selected it as our wedding venue, but the quality of our wedding, down to ever little detail, was so amazing that it exceeded our expectations! It truly was the most magical day of our lives! I would recommend Gannon's to anyone getting married, without hesitation! It will be one of the greatest decisions you ever make!
---
Gannon's reception
Reviewed on

5/16/2015
Nicole
Outstanding! We had our reception here on the lower lawn. This was extremely private with a killer view and an amazing sunset. I would highly recommend this location over the lower pond, which was another option provided. The service was what really made the evening. The... Read More staff was so friendly and on top of everything, very efficient! The food was amazing, the only thing I regret is not asking for a doggy bag for the next day to really sit down and enjoy. The cake was delicious and reasonably priced. (Cheaper than buying individual desserts). We rented the dance floor from 9-10. I highly recommend doing that! I'm so glad we ended up booking through Gannon's. Stress free!
---
Amazing restaurant
Reviewed on

3/19/2014
Jessica
Gannon's was a beautiful site for our wedding. The coconut cake was amazing. There was nothing bad there at all. We had scallops, crab cakes, beef crostinis, macadamia crusted fish with a coconut curry sauce and braised ribs. All of the food was amazing a mouth watering. We... Read More had to be moved to the upper pond for the wedding due to rain. It was a beautiful spot and pictures turned out so beautiful. I recommend this venue to any bride wanting to get married in Maui. The beach down the way from gannon's makes some of the most beautiful pictures.
---
Great location for wedding reception!
Reviewed on

2/28/2014
Shannon Q
Gannon's was the perfect spot for our wedding dinner! The lower pond site that we used was absolutely beautiful, the food was great and Susan who helped us organize was so easy to work with. It's difficult to plan a wedding from afar and trust that everything will be what you... Read More want it to be. So happy we chose Gannon's for our wedding dinner--it was absolutely perfect! And the wedding cake may have been one of the best I've ever had! We will be going back to Gannon's next time we are in Maui!
---
Great food and atmosphere
Reviewed on

8/19/2013
Molly T
We got married on Molokini lookout.. It was amazingly beautiful. I was so nervous that day didn't really take time to admire the view. The food at Gannon's restaurant is great also. We have the lower terrace lawn all to ourselves. The fee was reasonable, too.
---
Wedding Reception
Reviewed on

8/06/2013
Sue S
We had our wedding reception on the Upper Pond on Wednesday, June 26, 2013, we had about 20 guests. Everything exceeded our expectations. Susan Jencks was exceptional to work with, fast responses to emails, assuring answers, and addressed specific dietary allergy concerns for... Read More myself and two guests with ease. The entire staff was fabulous to work with. Our waitstaff of Philip and Jennifer (I think) were kind, helpful, considerate and polite. All rented items were ready as needed. The meal was AMAZING! The passed appetizers were delicious and the wait staff saved a plate for us as we arrived after everyone else. The meal was probably the best meal I've ever eaten, my steak was incredible. My husband and I are STILL talking about how good the food was two months later! I highly recommend the location. The staff is experienced, cool as a cucumber, johnny on the spot and exactly what you want. The location was beautiful. We are planning our anniversary dinner there next year, just the two of us! Thank you Gannons! Thank you Susan Jencks!
---
amazing
Reviewed on

5/27/2013
Suzie H
This was a perfect venue! We sat in the private lower lawn and it was amazing! Beautiful setting and sunset! Delicious food, and amazing cake!!
---
Gannons was beautiful
Reviewed on

11/28/2012
Angie D
Gannon's restarauant and Molokini Lookout was the perfect place to get married. Guests take a shuttle from the restaraunt to the ceremony spot that has spectacular views. The sunset view, as well as, food and cake were amazing for the reception and we recieved many compliments... Read More on the quality. Many quests said it was the "best wedding meal" they had ever had. Susan, the wedding planner for Gannon's, was great to work with. She responded to my many emails immediately and offered great suggestions regarding planning details.
---
Breathtaking view
Reviewed on

7/24/2012
Liz F
Lovelu venue, great food and cake. Just the perfect place for my small wedding
---
Beautiful Grounds
Reviewed on

8/08/2011
Marisol R
We were blown away by the beauty of the grounds at Gannon's and the friendliness of the staff. We had our reception at the lower lawn site. The food was great, and the cake was amazing! We originally counted 35 people in attendance, but realized a day before the wedding that it... Read More was actually 31. Our coordinator asked if they could credit us back the money for the 4 empty spots and they agreed even though they had a 72 hour policy. That was fantastic of them to do. If you have your reception here, you will not be disappointed.
---
Excellent Service-Beautiful Setting
Reviewed on

5/07/2011
Kristen M
This restaurant is perfect to have a reception. You can have your ceremony there as well, but we opted for the beach setting. The restaurant is very accomidating and has a great setting. The food was great, all of my guests were raving about it. We also couldn't beat the... Read More cost.
---
FANTASTIC VENUE!!!
Reviewed on

2/15/2011
Tiffany M
Gannon's is the best place on Maui to have your wedding and/or reception. Not only is the food impeccable but America Salinas, the wedding coordinator, is so helpful in planning down to every detail that it makes you feel at ease for your BIG DAY! At first I was reluctant to... Read More have a destination wedding because I live in Dallas and that would make it impossible to taste the food, taste the cake, tour the site and ensure that every last detail down to decorations, flowers, locker rooms, etc. were up to my very high standards. Well, I must say, everything that was put together for me at Gannon's GREATLY EXCEEDED my expectations. Of course the natural beauty of Maui didn't hurt, but the decorations were done so nicely. The timeline of ensuring we were able to capture our sunset photos and still enjoy dinner with our guests was fantastic. America has great recommendations for all vendors, so definitely ask for them. I personally recommend Caprice Nicole Photography – she is amazing! Every morning I wake up since the wedding, I feel like it was all a dream! It was just that good. We even returned after the wedding for breakfast since the food was outstanding. So even if you are not getting married, you have to at least stop by to grab a bite to eat!"
---
Great food and views
Reviewed on

9/15/2010
Rebecca M
I live out of state so we chose the menu and never had a tasting. The food was excellent! All our guests were commenting on how delicious everything was. I have many food allergies, including mango and papaya which are used so much all over the island. Gannon's took my... Read More allergies in stride and never made me feel like a bother or worried that my allergies were not being taken seriously, a feeling I've had at other restaurants. Our reception dinner was on the lower lawn which is a gorgeous setting.
---
Great owner!
Reviewed on

8/10/2010
Julie S
We heard from so many people that this was the place to have a wedding reception (formerly Seawatch Restaurant). We booked there, but later heard from the owner that on the same date as our ceremony, they were filming a movie there. The owner worked with us to make our... Read More reception even better than we imagine. We met her in person when we arrived in Maui. She booked us at Spago at The Four Seasons and went above and beyond to ensure our special day was perfect, which it was. I know the owner of Gannon's will go above and beyond for any special event.
---
Review for The Seawatch Restaurant at Wailea
Reviewed on

5/10/2010
Charmaine F
My reception venue had the most breathtaking views of the ocean and the surrounding golf course. The floral gardens, fountains and ponds made it the perfect location for my celebration and for pictures. I highly recommend it.
---
Review for The Seawatch Restaurant at Wailea
Reviewed on

5/10/2010
CRYSTAL W
Breathtaking view, excellent food and service. I couldn't have wanted anything more!!!!! Superb!;Watch your wedding cake! Birds like to mess with it. The staff at the restaurant took care of this though and stood by my cake.
---
Review for The Seawatch Restaurant at Wailea
Reviewed on

5/10/2010
KATY B
Simple, intimate and elegant. It was perfect! I had only 7 people but it was done very nicely;You will lose the scenery at night. Can't see anything!
---
Rating for Gannon's A Pacific Restaurant
Reviewed on

5/10/2010
Crystal S
---
Review for The Seawatch Restaurant at Wailea
Reviewed on

9/09/2007
traci b
There were many choices for a reception area at the seawatch restaurant/golf club. On the lower lawn (the area we chose) there was an amazing view of the maui coastline as well as mountains in the distance. The food was amazing. . .our guests still talk about it today!
---
Review for The Seawatch Restaurant at Wailea
Reviewed on

9/08/2007
Lori P
View of the ocean, ambience and food & service were all wonderful
---