Home

The Wynden
About this Vendor
The Wynden
Masraff 's has long since been known for excellence and uncompromising quality and The Wynden continues to follow in this tradition. Within the romantic Tuscan setting, The Wynden is centrally located in the prestigious Galleria area. Follow Us On Pinterest! http://pinterest.com/thewynden/
Amenities + Details
Amenities
Handicap Accessible

Liability Insurance

Indoor

Reception Area
For more details about amenities, please message the Venue.
Food + Catering, Planning, Service Staff
Contact Info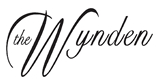 1025 S Post Oak Lane, Houston, TX
The Wynden = AMAZING
Reviewed on

11/04/2013
Lindsey B
The Wynden was an AMAZING venue for a ceremony and reception. I could not have been happier with the venue and Ginger (the coordinator) and so on a scale of 1-10, I'd rate it all a 100!!! We wanted to get married outside and the courtyard and gazebo were such an ideal setting. The Wynden recently acquired some additional land in the courtyard area which included this gorgeous old oak tree - anyone who appreciates the outdoors will fall in love with it - so perfect for outdoor ceremony and/or cocktail hour. The indoors, where the reception was held were great as well. Many of the venues we checked out are so large and grand, but that they take the intimacy out of being in the same room with all of your friends and family...The Wynden's reception room was classically pretty, and large and comfortable enough for our 185 person wedding, but didn't make us feel like we were separated or had to walk a mile to get the bar or dance floor. Also, its SO close to the black swan at the Omni, which is perfect for those who want to get a little after party in with their guests. They also don't nickle and dime you like other venues will. No ridiculous cake cutting fees or hidden charges, so while we were slightly over our budget (as we added on an extra hour to the reception we loved it so much), my dad didn't even care because he was so happy with how it all went and loved the food, drinks, and venue so much, so felt it was all worth it and great value for the level of service you get at The Wynden. The venue is owned by Masaraff's restaurant and, therefore, catered by it. So AMAZING - The food is SO.GOOD. We had so many compliments on our food. You won't be disappointed. Ginger is the wedding coordinator that is there with you from the very beginning, and she blew away our expectations. We seriously could not have managed without her! Throughout the whole planning process, she was so easy to work with, fun to be around, and accommodating to our requests and questions, and has great suggestions and recommendations for what works best at the venue. She is there with you during day of the ceremony and reception and making sure things go smoothly - total bonus as you don't have to hire a "Day-of Coordinator"! She is organized and on top of her game, and a calming force if you ever start to feel overwhelmed...which makes any bride feel at ease when they know someone has it all under control. I never felt concerned or stressed during the planning process, as Ginger was seriously on top of it all. She is no doubt the icing on the cake to this venue! I feel so lucky to have had her part of the planning process. Overall, The Wynden was so perfect for our ceremony and reception, as it totally exceeded our expectations and I can not recommend it enough!
---
WE LOVED OUR VENUE
Reviewed on

3/27/2015
Sydney S
My husband and I got married at the Wynden on March 8, 2015. We picked the Wynden becuuse of the beautiful outdoor setting and you have the whole place to yourself. Ginger was beyond helpful, even dealing with some of my family members!! She's SUCH A BIG HELP!!! She can literally handle anyone and anything. It ended up raining on my wedding day (it's good luck ;) and we had to throw up a tent outside last minute. They even kept some of the rainwater for us with a cute little poem. It was beyond what i had expected!! From the food to the service to the overall setting, I have gotten so many compliments about our big night saying it was the BEST WEDDING EVER! They even asked our guests how they wanted their steaks cooked, that's unheard of at a wedding. The Wynden, the staff,and of course Ginger made my wedding day and night a true fairy tale. It was my dream come true, Thank you! Mr. and Mrs. Nash
---
Dream Wedding @ The Wynden
Reviewed on

9/10/2014
D C
I'm late to review, but I had my wedding reception this April 2014 at the Wynden. Not sure where to begin because everything went SO well. Ginger Maxwell, the event coordinator at the Wynden, was amazing to work with. She is truly wonderful at what she does - accommodating, friendly, professional, innovative...the list goes on! She always had such a calm demeanor and energy that always reassured me she had the situation under control. I've heard many horror stories about vendors and wedding planners/coordinators and I had zero of that. Ginger made all the reception planning such a breeze and I am so thankful for her! Alright so the day of the reception...absolutely magnificent! I never once had to call or send anyone to do anything at the venue. Ginger took care of all the deliveries, caterer (Masraff's - more on them in a second), all my setups, flowers (Plants & Petals), etc. When I arrived to the venue it took my breath away. She captured my vision down to the tee. Not only was it visually stunning, she made sure all of the reception events actually happened. She did all this without ever being pushy or overly involved with the guests - truly amazing! She was devoted to the night happening just as I had planned and I knew she had my groom and my back the entire time...she would even appear out of nowhere and make sure my drink was topped off the whole night! Masraff's - really don't need to say much more. We did a buffet style dinner...people acutally went back for seconds! And everyone was raving about the food all night. Your money is not wasted on food if you book your reception here. Your guests will literally tell you "this is the best wedding food I've ever had". I can't tell you how nice that is to hear and see as opposed to seeing full plates being thrown away because your guests didn't like the food. Masraff's is also in charge of the service, and again impeccable. All in all, my experience at the Wynden was wonderful. Everything is done by different package options, so it's a one stop shop. Once you sign the dotted line: food, flowers, bar, service, and coordinator are all booked. All things considered, the pricing is VERY reasonable for the level of service and quality you receive. I would do it all again if I could!
---
Great Service @ The Wynden
Reviewed on

10/13/2014
Kristen B
I had a beautiful wedding at The Wynden this past August. Ginger was great to work with and very experienced in wedding planning. She took care of everything and made sure I had nothing to worry about on the wedding day. All the guests raved about how beautiful the wedding was and especially how delicious the food was. The food was absolutely amazing. Everyone had a great time at the wedding, and my husband and I had a blast! The staff was great to work with during the reception and took care of everyone. I am so happy I had my wedding at The Wynden; it was the perfect venue for a romantic and fun wedding! I highly recommend The Wynden because of the service, attention to detail, and overall unique venue!
---
Perfect Evening at The Wynden
Reviewed on

9/17/2014
Alice A
We selected The Wynden for the rehearsal dinner for our son and daughter-in-law! The staff, headed by Ginger, gave us exemplary service and attention. The setting looked so beautiful and inviting. It was a perfect size for our 100 guests. The food was absolutely delicious! Our guests raved about the entire event from beginning to end. We highly recommend The Wynden for your event! Alice Arbour
---
Everything we wanted!
Reviewed on

9/10/2014
Beth S
We were very pleased with both Ginger, the coordinator and John, the catering manager at the Wynden. Everything was organized and ran smoothly. We didn't have to think of anything. Any questions we had along the way were answered. My husband even worked out a surprise exit with Ginger and it was pulled off magically! We would highly recommend getting married and having your reception at the Wynden. It was the best wedding food you'll find! You and your guest will have a very memorable day!
---
My daughter's wedding review
Reviewed on

9/10/2014
We couldn't have more pleased with the decorations, the flowers, the food, or the service we received. Ginger was the consummate professional, kind and patient with us from beginning to end. I recommend the Wynden to everyone I know for whatever their party needs might be. In fact, I wish we could have another wedding there, it was that great!
---
Best Venue
Reviewed on

9/10/2014
The coordinator Ginger is the best! She is accommodating, always available and goes the extra mile to make your big day special. The space is perfect, with the outdoor option for cocktail hour and inside for dinner and dancing. Something that makes The Wynden unique is they are owned by Masraff's, a restaurant. This means they are in the service industry and will do anything to make sure you are happy. They worked with us on the menu allowing us to customize it to include our favorite appetizer, we met the bartender at Masraff's and he made our signature cocktail three times until we decided it was just right, and coordinated many other details to take the stress off us. This kind of service is different than most other wedding venues, who have the mentality that you need them more than they need you. Meaning, the quality of food and service you receive at other venues is average. Speaking of food, the food is from the Masraff's kitchen, which is fabulous. All our guests raved about the food saying it wasn't the typical wedding banquet quality. It was a highlight! I would highly recommend The Wynden to anyone having a wedding in Houston!
---
Amazing Venue!
Reviewed on

9/09/2014
For a total special experience, you must consider the Wynden. While most people think of this as a wedding venue, which it is, it is a truly a remarkable place for a rehearsal dinner. Everything about it is first class, the food, the service and the ambience. Ginger, the events manager, helps you plan every detail. The owner is personable and made it point to make sure the event was magical in every way. We will not forget the memorable evening we had there.
---
March 2014 Wedding
Reviewed on

9/09/2014
Katie T
We got married in March 2014 and held our reception at the Wynden. Ginger and the entire team provided exceptional service and food and truly helped make our big day special for us as well as our guests. Everything was well planned out and organized, too! I hIghly recommend the venue, Masraff's and Ginger!
---
Wynden Wedding Reception Review
Reviewed on

9/09/2014
Jordan E
From start to finish our wedding experience with The Wynden was a dream. Ginger was amazing and always went the extra mile to make sure what I envisioned was made a reality on my wedding day. I knew we were in great hands the day of the wedding and The Wynden completely surpassed my expectations! I highly recommend them 😊 Our family and friends are still talking about what a perfect event our BIG day was.
---
Great Decision
Reviewed on

7/03/2014
We recently celebrated our daughter's wedding. It was a very happy and successful event. The reception took place at The Wynden in the Galleria area. The food, flowers, and attention to every detail surpassed our expectations. The bride and groom were very pleased. Their guests, the families, and friends of the families all had a wonderful time and truly enjoyed themselves. No issues/problems of any sort were perceived by anyone. But the most valuable aspect of having chosen The Wynden was planning with the help, guidance, and reassurance of Ginger Maxwell, The Wynden's Sales Manager. She was helpful from the moment we met and every step of the way until the very end. The Wynden offered us a very complete cocktail hour and reception package that simplified the planning of the wedding and allowed us to concentrate in other areas for this happy occasion. Thank you Ginger!
---
Wonderful venue!
Reviewed on

6/17/2014
Stephanie Y
Perfect setting for our wedding reception - the venue not only provided excellent food (as expected from the Masraff kitchen) but also superb service. Ginger, the coordinator, made sure everything went smoothly. The atmosphere is very laid back but nice. The full bar and lounge area is a nice edition for any party. The only weakness if the small dance floor, but we had a small wedding so it worked. The outside cocktail hour was also a great hit with our guests. Recommend getting sparklers for your exit, they make for beautiful pictures given the layout of the venue.
---
Perfect
Reviewed on

2/05/2014
Lauren H
Ginger, the coordinator, was absolutely wonderful! This was definitely not her first rodeo and she took all of the stress off of us as well as my wife's parents. I have had so many family members and friends tell us how perfect everything was and how smoothly the evening went. She also had so many wonderful tips that made our wedding that much better. She even recommended most of our vendors including our band who were a HUGE hit. Most importantly, she saw to it that my wife and I were able to actually sit down and enjoy dinner at the reception (a rarity for the bride and groom from what I hear). The staff were extremely polite, helpful and professional. Food was outstanding. The venue was extremely beautiful and very private. We enjoyed the warm and personal feeling that it puts off. My wife and I have not a single complaint nor a single thing we would have changed.
---
Great Venue!
Reviewed on

2/05/2014
I recently had my wedding at the Wynden and the entire experience surpassed all of my expectations. Ginger was wonderful and extremely responsive to any concern I had about the big day. She kept the entire wedding/reception flowing nicely and was attentive to all of our needs (she even got everything packed from the dressing room before we made our get away!). She made my night virtually stress free :) Plants n Petals (the florist who worked with The Wynden) was amazing as well. The entire space was decked out with flowers and candles. Absolutely gorgeous. I used Susie's Cakes for our wedding cake. Gorgeous/delicious cake and way better price point than who made the cake (which is The Wynden's preferred vendor). Masraffs provided the food and the wait staff. The food and service was FANTASTIC! I literally cannot say enough good things about our experience. Everything was magical! I want to relive my wedding night all over again.
---
Hastings/Robinson
Reviewed on

10/14/2013
Karen S
This was the first wedding I have ever done and was very unsure of myself. Ginger made everything easy and wonderful! Can not say enough good things about the Wyden!!!!!!!!!!!!!
---
Amazing Experience
Reviewed on

9/15/2013
Klaire P
I had such a great experience with The Wynden for our wedding reception. Ginger was excellent throughout the entire process and was wonderful to work with. All of our guests kept telling us how much they enjoyed the food--it was delicious! Our wedding reception really couldn't have been more perfect, we were so glad we chose the Wynden!
---
Rehearsal Dinner
Reviewed on

8/01/2013
The Wynden did a fabulous job! The food, service, set-up, appearance were all over the top! Ginger was extremely helpful and willing to do whatever was needed to make our night perfect!
---
MOB
Reviewed on

7/12/2013
Paree P
My daughter and future husband chose the Wynden for their wedding reception after researching numerous venues and visiting their top three prospects. From the initial contact through the event, Ginger did a wonderful job. She conducts business with the perfect combination of flexibility and professionalism. Ginger is experienced and helpful without being domineering. The food tasted great, was plentiful and had great presentation. The service provided by the entire staff was superb. The Wynden has great ambience and flow. The Galleria area location is also a plus. I continue to receive compliments from guests about the wonderful food, service and overall experience they had at the reception.
---
The Wynden - Excellent!
Reviewed on

6/17/2013
Lindsay G
The Wynden was an absolutely fantastic venue for our March wedding! The people: Ginger was my point-person, and I can't say enough wonderful things about her. Her vendor recommendations were excellent, and she was indispensible on the day of the wedding. We did not have a "coordinator" throughout any of the process, but having her there to bounce ideas off of and to help me to make site-specific decisions every now and then … and to serve as the day-of coordinator was a huge load-off. The Masraff's staff (package deal) is excellent. They were all attentive, and kept things running smoothly all evening long! The space: We had our ceremony outside (though it was hit or miss as to whether the weather was going to cooperate). The lay-out is fresh, clean, and lovely for a wedding. We added nothing to the gazebo, and just had a few aisle arrangements every few rows of the rented white folding chairs. Then, we added some string lighting above to make it feel more intimate and romantic as night fell during the reception. We ended up with about 170 guests, which was the perfect size (as was previously suggested by Ginger) for the space. We did a buffet, but tables were assigned, and that worked really nicely as well. The food: We love good food, so it was important to us that we feed our guests well. At the Wynden, you must use Masraff's catering, which was absolutely excellent. We got so many compliments on the food that we lost count. Overall: We highly recommend this venue! And you truly can't beat the central location, surrounded by tons of hotel options, and so close to so many restaurants, bars, the Galleria, etc.
---
Wonderful reception at the Wynden
Reviewed on

5/22/2013
Peggy K
The venue itself was great---large outdoor area for the cocktail hour, smaller one for the cigar bar. Indoors, we had room for our 200 guests. What made it great was the food---had many compliments from family and friends---and the service---very attentive, looking after all the guests. Ginger is obviously very experienced, taking care of many "day of" details I thought I (MOB) would have to worry about. We were able to enjoy the reception. Would highly recommend the Wynden.
---
Amazing experience!
Reviewed on

5/17/2013
Alexandra E
I recently had my wedding reception at the Wynden and it was perfect. I have had nothing but compliments since. Ginger and all the staff do their utmost to ensure you have a fabulous day. I never felt any stress because they were so on top of everything...no stone left unturned! The food was delicious, the service was impeccable, and the ambience was perfect. The space lends itself to a more intimate feel, which is exactly what I wanted. I had about 160 guests and the space was perfect. I cannot emphasize enough how wonderful the staff here is! Definitely check it out!
---
So Thrilled!
Reviewed on

4/16/2013
Pat N
So thrilled my daughter chose this fabulous venue for her wedding reception. Our daughter's wedding & reception was 1/26/13, but I don't want to start there. The work starts so many months prior to the event & if the planning isn't good, neither is the celebration. The Wynden's director, Ginger, was an ace! Professional from the beginning, she was organized, articulate and responsive. She had lists, diagrams, and God bless her, opinions! She kept us on track and made sure we made deadlines. She took on many jobs we should have done ourselves & was genuinely happy to do so. When catastrophe struck (the sign-in book didn't appear), she had someone get one!!!! Way above the call of duty!!! Of course when the food, service, and the venue are great, it doesn't hurt. I can't praise their team enough about all three. Colleagues, friends & family raved all night & afterwards about how beautiful the reception hall was & how delicious the food. I was sad to see the night end, but even after, b/c items have to be picked up & returned, the Wynden's team excelled. They had everything packed when I arrived and my car loaded up in minutes. Ten stars for this professional group!
---
Truly Magical
Reviewed on

4/16/2013
Brandy B
"I chose the Wynden for my wedding reception and could not have been more impressed with the entire experience. My wedding was on 1/26/2013 and it was truly magical! Ginger, the manager and coordinator for the Wynden, is fantastic. She went above and beyond on all fronts. My wedding was pretty large (260+), and she helped me pull it off without a hitch! She helped with vendor requests, quarterbacked big items like the DJ, food, drinks, decorations, schedules, day of coordination, etc. She is incredibly talented and made the planning process super easy. People still cannot stop raving about my wedding and how much fun they had! The food was impeccable, the entertainment was awesome (people danced all night) and the service and venue itself were exceptional. It was such a special celebration and everything I hoped and dreamed of! Would HIGHLY recommend the Wynden for your big day!
---
Best Decision I Made!
Reviewed on

12/09/2012
Haley W
This was by far the best decision we made with the wedding! Ginger is the coordintor and she was beyond amazing! She took care of everything we asked her to (and a ton of things we didn't). What I loved most was that she didn't try to just give us everything we wanted and make us keep throwing money at the reception. She was completely upfront about what would work and what wouldn't, and everyone she referred to us for other vendors (florals, cake, etc) were wonderful. Our guests LOVED the food and were talking about it weeks after the wedding! The servers were also wonderful and courteous! I would definitely recommend this place. Wonderful!
---
Send Message