10 Tips For The Perfect Wedding Album
We're constantly talking about the must-have shots for your wedding album. But once you get all those beautiful photos back, there's still work to be done: Creating the perfect photo album. That's why we went to NYC-based documentary-style wedding photographer Ira Lippke of Ira Lippke Studios (also one of our Wed 100 pros!). "A wedding album is kind of like a wedding dress — it's meant to be enjoyed and meant to be looked at," he says. And just as there's an art to capturing the wedding, there's an art to assembling the perfect wedding album. Here, Ira's tips for putting together your dream album…
1. Pick your absolute favorites (not what you think they should be).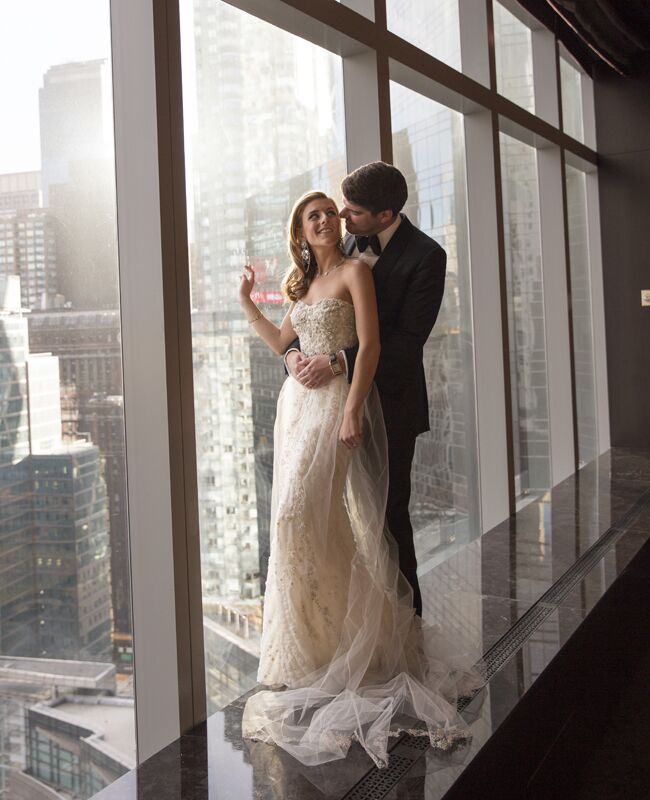 Think of your album as an emotional record, not a technical one. In other words,
pick photos you can't live without
. "I think the best albums are collections of your favorite pictures. Not necessarily the pictures that
have
to go in," he says. "Sometimes it just happens to be the veil blowing in the wind or an expression on someone's face."
2. Let the photos speak for themselves.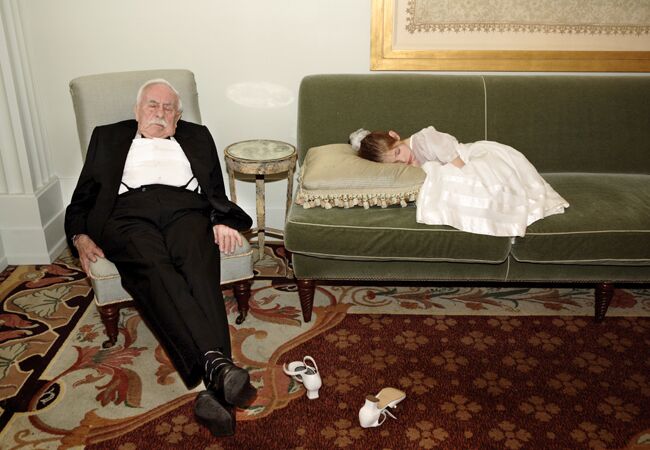 "Now with the digital age you can do a lot of tricky things in laying out albums," says Ira. "To me, it creates a lot of visual clutter." He suggests letting a good photograph stand on its own and advises
laying out your album with one or two pictures per spread
. One tip: Put a vertical image on one page and stretch a horizontal image across two pages.
3. Think chronologically.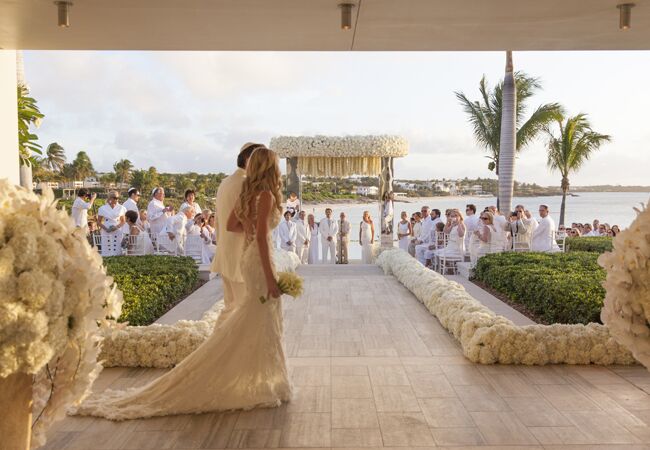 In general, ceremony photos should go before reception shots
or the after-party pictures, but there can be exceptions. "There's nothing to say you can't start with an amazing image from later in the day," says Ira.
4. Lay out one spread at a time.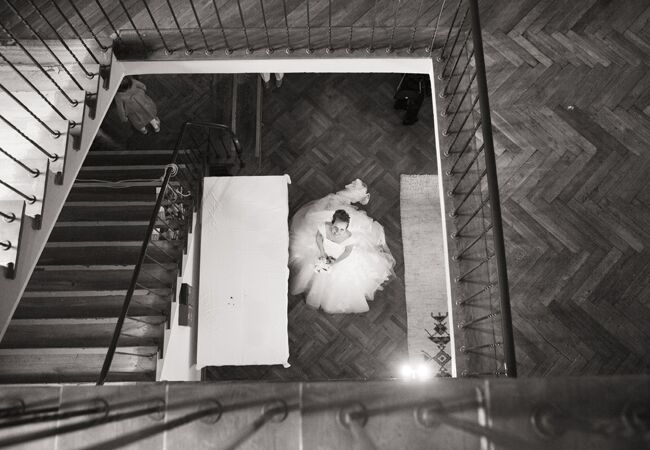 "It's all about the poetry of the album," says Ira. More important than the order is the flow of the images, he says. Just like a magazine, an album is made up of spreads. Think about each spread (or two pages) as a whole.
The pages need to relate to one another by content or style
.
5. Choose more color if your wedding was more colorful (and vice versa).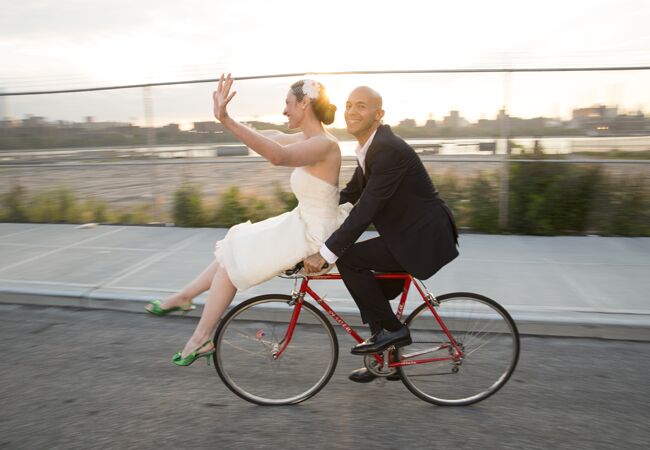 There's no rule for choosing color or black-and-white images. It depends on the wedding: "
If it's a very colorful wedding, the majority of the images will be in color.
If I'm shooting a very classic, minimal wedding most of my pictures are black-and-white… or you can intermix it."
6. Have photos that represent the big ceremony moments.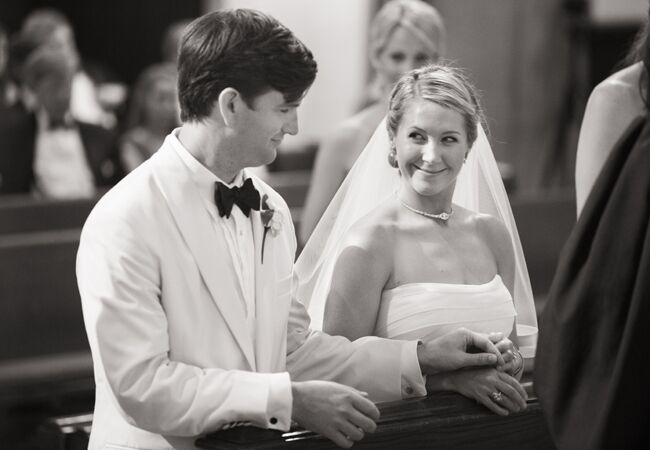 Key moments like the bride or groom walking back down the aisle, the exchange of rings, the kiss and the overall theme of the ceremony are "must-have" shots.
It's important to get images from this critical part of the day
, so if you overlooked those items in your initial batch of favorites, go back and look for more to include.
7. Don't procrastinate.

There are two types of brides, Ira says. The bride that orders her album right away or the bride that waits a couple years.
The earlier you order though, the better
. "Send in your must-have shots," he says. Then let your photographer draft a "dream layout" using some extra photos to help the flow and you'll meet again to review the draft.
8. Match the album size to your wedding weekend.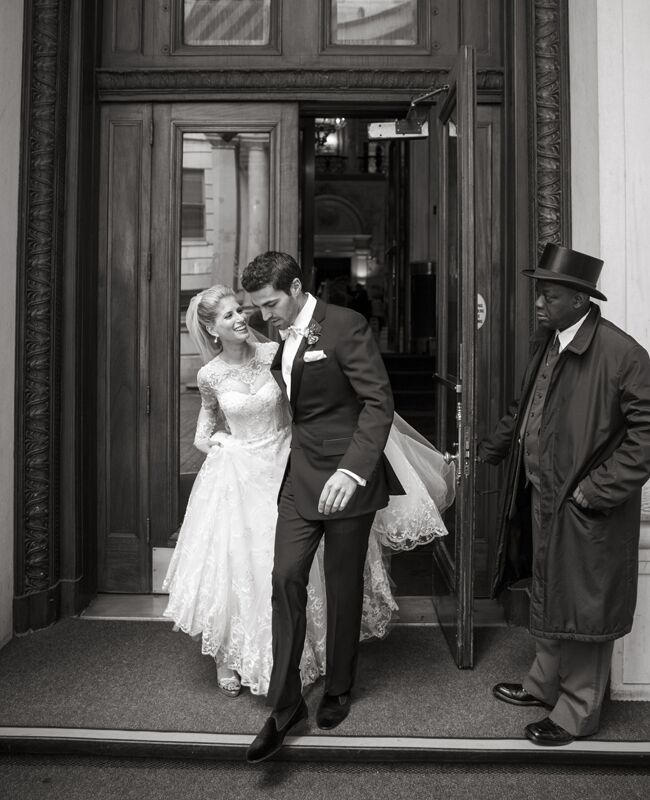 Albums should be to scale with how big the wedding is.
"An intimate, shorter wedding wouldn't need as many pictures as a 4-day extravaganza," says Ira. (Ira's basic album packages start at 50 pages, but he's also produced a three-volume album with 90 pages each!) You don't have to overfill your album though. In addition to your album, make or order a proof book of all your shots.
9. Think about your walls too.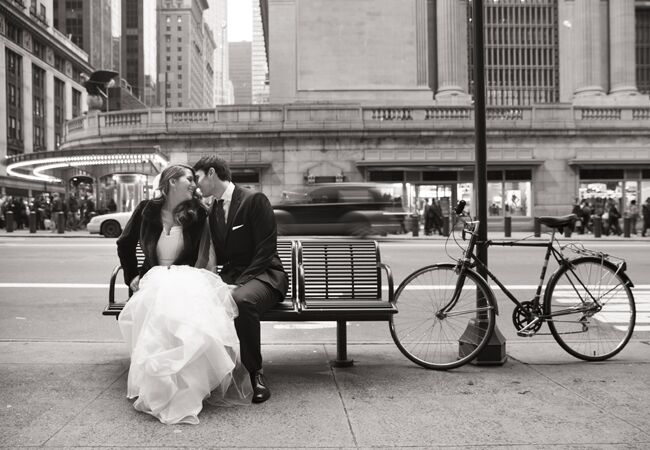 The prints that you put on your mantle or wall should also be in your album, says Ira.
Pick from your favorite shots of the day
, the ones you connect with most, and limit the group photos.
10. Display your album where it can be enjoyed.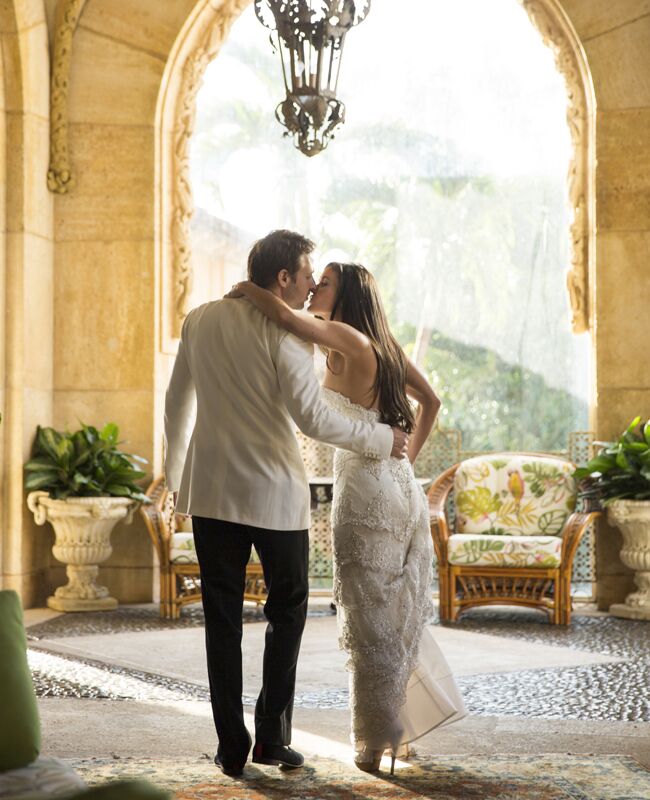 Leaving your album out on a coffee table is fine, says Ira, since
people understand there's a "certain sacredness" to wedding albums
so it won't be treated as a coaster. The only warning: Keep it away from little toddlers with dirty fingers and make sure it's not in direct sunlight!
More!
> An enchanted urban wedding in New York by Ira Lippke
> Gorgeous decor ideas from planning pros
> See more inspiration from our Wed 100 series