Alex Woo Dishes on Picking Timeless Bridal Jewelry
We sat down with the jewelry guru to get the scoop on personalizing your wedding jewelry, building the perfect charm bracelet and accessorizing your bridesmaids.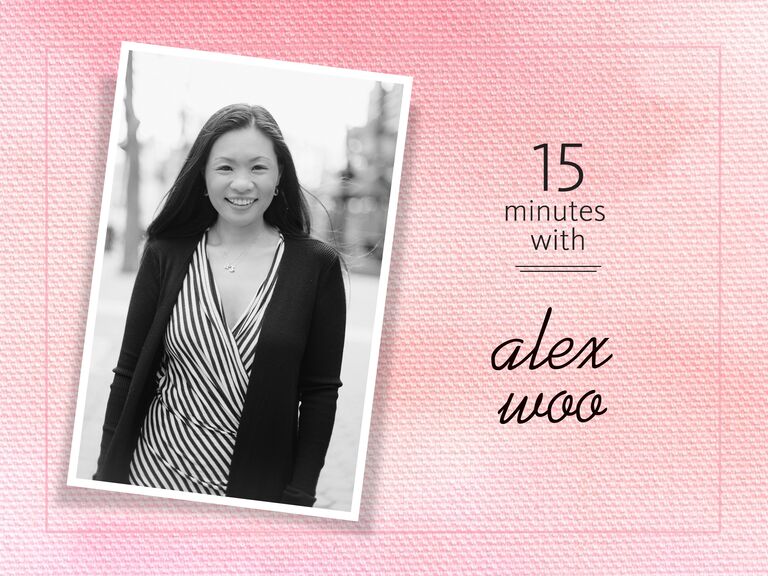 Fine charm bracelets and layered necklaces may seem like a hot new trend, but jewelry guru Alex Woo has been adorning Hollywood (Gossip Girl's Blair Waldorf, anyone?) with her delicate designs since 2001. A blend of whimsy and modern minimalism, Woo's "icons" (her word for her dainty gold and sterling silver pieces) are perfect for the bride—or bridesmaid—looking to add subtle sentiment to her look. We sat down with the New York–based designer to get the scoop on making the perfect charm bracelet, accessorizing a bridal party and the trends she's loving now.
How do you describe the Alex Woo aesthetic?
It's very modern and happy. I think there's a level of optimism in everything I do. My designs are really all about celebrating life's moments, which is why that level of optimism is so important. I also try to make make pieces that are trendy and fun, but classic enough that five years from now you'll still feel like they're in fashion. I think of my jewelry as modern heirlooms that will transcend time.
What's the trick to picking out timeless jewelry?
Small, compact pieces stand the test of time better. My pieces are meant to be more sentimental than statement-y. My background is in sculpting, so the pieces are very thick and substantial—they can actually stand up on their own, like little sculptures.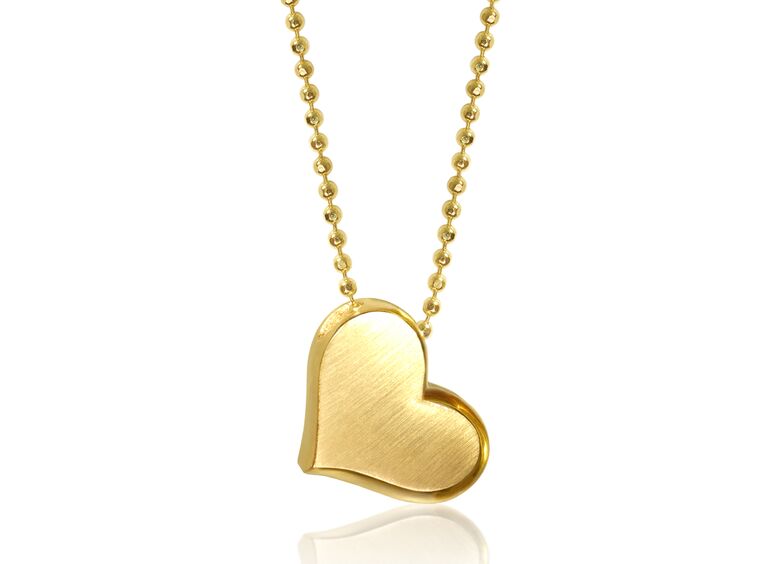 Alex Woo Little Princess Heart, $798, AlexWoo.com
Customizable jewelry and charms are a huge trend right now, and they play a big part in your designs. What inspires your personalized pieces?
Life. I have over 1,000 pieces right now, and I really just find inspiration in the things I love. And sometimes the people who wear my jewelry will make requests. I love to hear people's stories—the more I talk to them, the more I learn about their loves and what speaks to them. From there, I add to the collection. It's funny because hedgehogs and koalas are not charms I ever intended to include, but there's this little following of hedgehog and koala lovers!
Is there a secret to making the perfect charm bracelet?
Obviously if you know somebody well, the more personal you can make it. For instance, I'm wearing our mini–charm bracelet right now, and I put 'I Heart New York' on it because I'm a born-and-bred New Yorker, I make everything in New York and I'm never leaving New York. It's also good to keep in mind that obviously life is going to evolve, and you can keep adding to story. So, maybe you wear a mini-cocktail to represent your first date, then you add a tiny palm tree because you went on your honeymoon in Hawaii.
As far as gifting a charm bracelet goes, I think it could be fun if the bridal party made one for the bride, each bridesmaid contributing a charm that represents an inside joke or inside story—something that could really symbolize their special bond. That would be a great bridal shower gift. And the bride could buy them for her bridesmaids as well!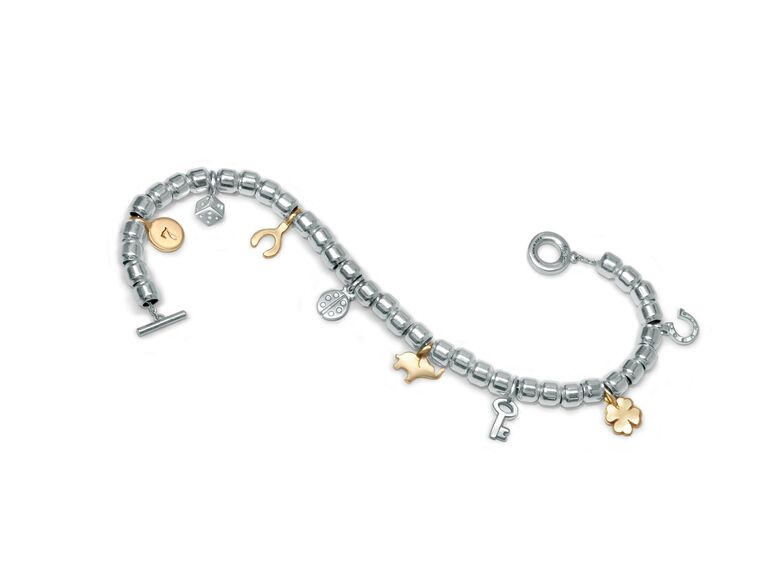 Alex Woo Mini Moments Custom Bracelet, $78 for bracelet (plus $148 per charm), AlexWoo.com
What should a bride keep in mind when suggesting jewelry for her bridal party?
I think bridesmaid jewelry should feel classic and not distract from the overall look of the bridal party. Sometimes statement jewelry can really overtake an outfit. Because a wedding is a moment of love and sharing, it's nice to have something that feels personal and sentimental. Everything is personalized now—I mean, who doesn't have a hashtag specifically for their wedding? So, with that in mind, if you're going to personalize your wedding decor and details, you should personalize your jewelry too.
What other jewelry trends are you loving right now?
Being a bit more secretive about the personalization trend really speaks to me. When I first launched my little icons, I launched with numbers instead of letters because I felt it was more mysterious. I heard from so many women who bought them that people would always ask what their numbers meant—it was a really great conversation starter. I like the idea of continuing with the personalization trend but doing it in a quirky, clever way.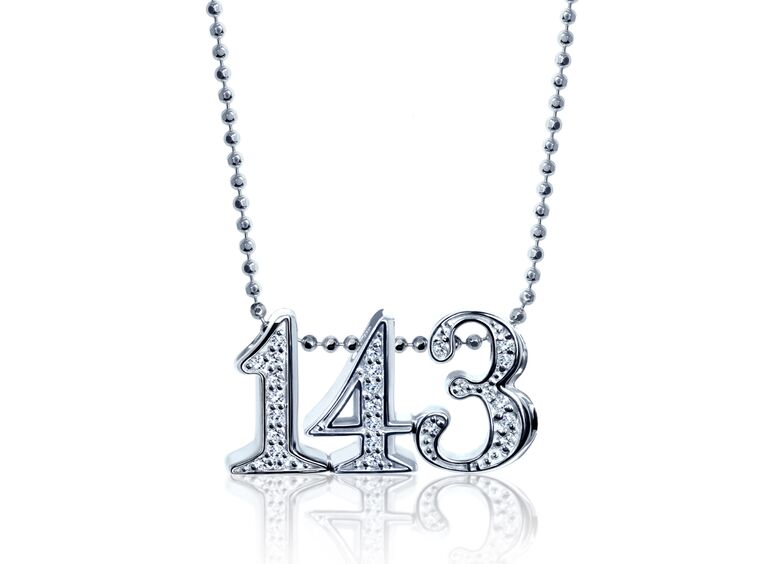 Alex Woo Custom Little Triple Numbers, $2,698, AlexWoo.com
Want more? Shop wedding accessories here!