10 Apps You Need To Plan Your Wedding
by Simone Hill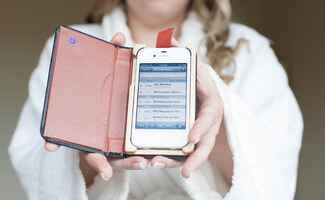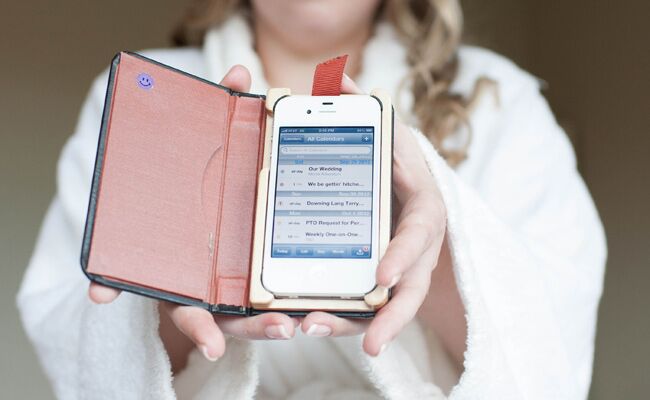 photo by
Lauren Sschwarz Photography
Let's face it, some of the best wedding planning is done while standing in line, during your lunch break and when you're out and about running errands. That's why it's more important than ever to have a way to be productive on-the-go. Here, our favorite must-have apps for planning your wedding.
1. For Getting Organized…The Knot Wedding Planner App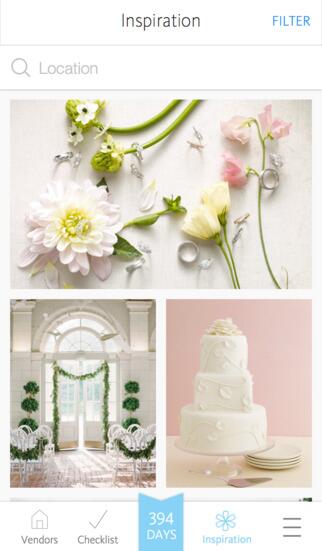 Not to brag or anything (ok, maybe just a little bit), but this app is going to be your life saver while you're planning. Keep track of to-dos with your checklist, browse and save your favorite real wedding photos to show to your florist or cake baker, and find your venue and all the rest of your wedding pros right there in the app.
Download for iOS: Wedding Planner App by The Knot
Download for Android: The Knot Wedding Planner
2. For Last Minute To-Dos…TaskRabbit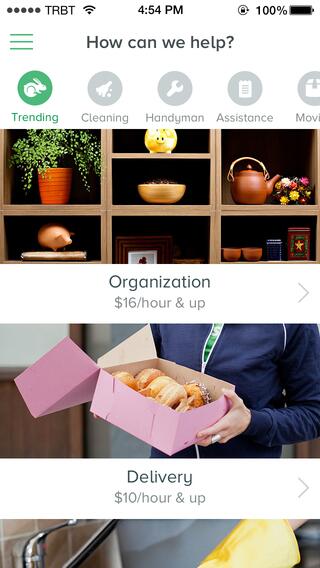 It connects with (background-checked) locals to help you with basically any task you might need — anything from making a pick-up, to organizing RSVPs, and even tying ribbons on programs (you know, if you accidentally go a little in over your head on the DIY projects). Just post a task you need help with and hire the person who bids the right hourly rate.
Download for iOS: TaskRabbit
Download for Android: TaskRabbit
3. For Photo Sharing…Capsule
The key to collecting wedding photos from your friends and family is simplicity. That's where Capsule comes in. Use it to create an album on your wedding website and have it pull in all of your wedding hashtagged photos from Instagram too. (#Genius)
Download for iOS: CapsuleCam
Download for Android: CapsuleCam
4. For Honeymoon Planning…TouristEye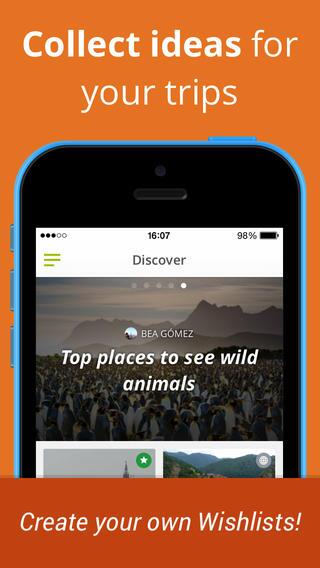 It'll help you put together an amazing one-of-a-kind travel itinerary — from picking the best restaurants to finding those out of the way sightseeing spots you might not have known about. You have the option to invite friends to your trip so they can recommend things to do on your wishlist (there's a private setting too).

Download for iOS: TouristEye
Download for Android: TouristEye
5. For Wedding Dress Inspiration…The Knot Lookbook App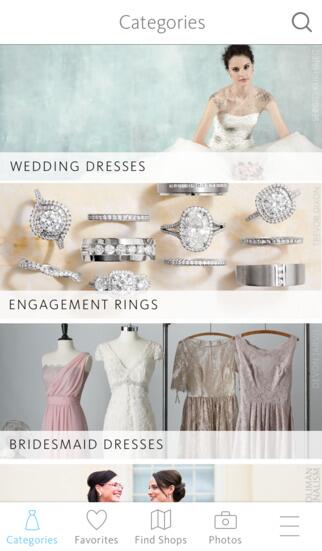 Prepare your thumbs for the hours you'll spend scrolling through pretty wedding dresses, bridesmaid dresses and rings. We're talking thousands of photos for you to peruse, save to your favorites, and shop (the app tells you which nearby bridal salons carry your favorite dresses).
Download for iOS: Wedding LookBook by The Knot
Download for Android: Wedding LookBook by The Knot
6. For Weather Tracking…Yahoo! Weather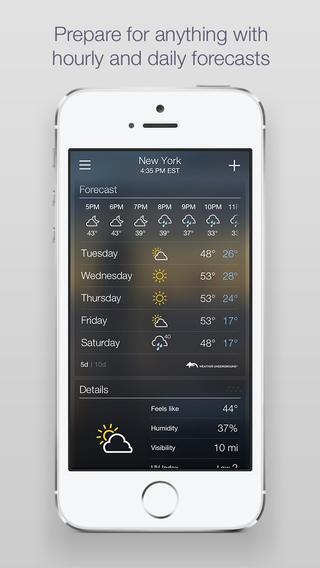 You can't control the weather but you can prepare for it. Put this app on your phone for the week of your wedding — it tracks hour-by-hour temps, wind speed, humidity and UV index (all without ads!).
Download for iOS: Yahoo! Weather
Download for Android: Yahoo! Weather
7. For DIY Tutorials…Snapguide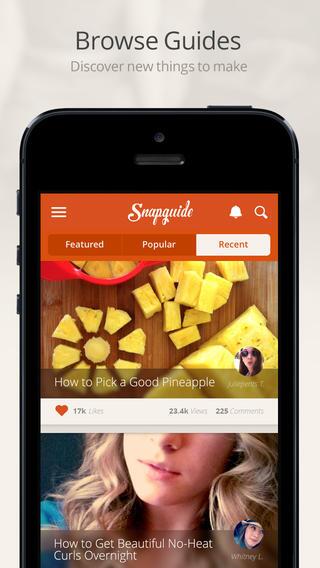 Picture this: tons of how-to tutorials for just about every wedding-related project you might want to try. There's also an easy to pay-it-forward model in that it encourages you to create your own guides to share with other crafty to-be-weds.
Download for iOS: Snapguide
8. For Getting in Shape…MyFitnessGuide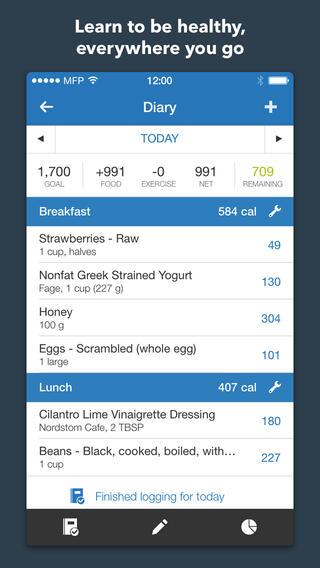 There are a ton of fitness apps both free and paid to choose from. But what puts MyFitnessPal on our list is the feature that helps you set goals and track your progress. Log your calorie intake (you can scan bar codes for food items and look up menu items at popular restaurants right from the app) and exercise to get an exact read as to how you're doing.
Download for iOS: MyFitnessPal
Download for Android: MyFitnessPal
9. For Emergency Beauty Fixes…PRIV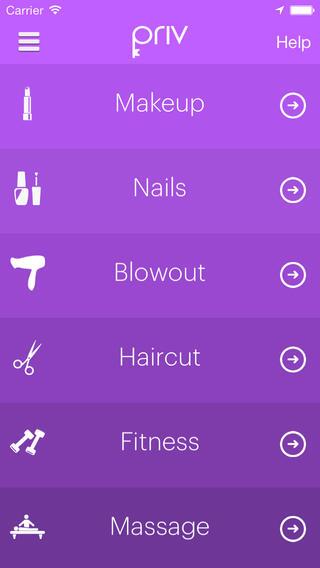 Having a last-minute beauty mishap is always a downer, but PRIV offers a 24/7 beauty service where they send professionals to your door in under an hour. From manicurists to masseuses (or even a trainer for a quick wedding day workout), they've got you and your wedding party covered.
Download for iOS: Priv
10. The Knot Wedding Websites and Guest List Manager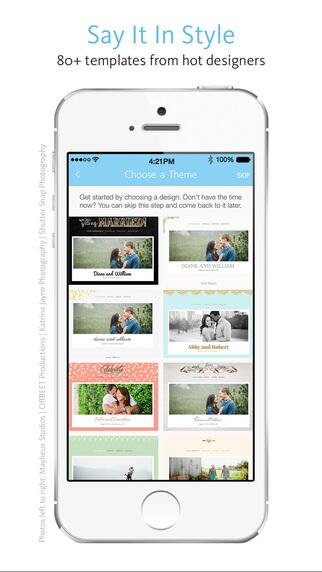 We don't have to tell you all the reasons having a wedding website is a great idea. Now creating and managing a wedding website has gotten even easier. With the app you can add photos straight from Instagram or Facebook when you're on your lunch break, track of your RSVPs and sync your website. Did we mention everything — from the app to the easy-to-make wedding websites — are completely free?
Download for iOS: The Knot Wedding Website and Guest List Manager
Want more? Of course you do!
> 10 fitness apps to get you wedding ready
> How to plan your wedding at work (without getting fired)