Brighten Up Your Cocktail Hour With These DIY Neon Coasters and Stirrers
by Bridget Clegg
photo by
Sarah Love Photography
With all the brights we're seeing in weddings right now, it's only right to accessorize your summer cocktails with punchy neon accents. Gather the supplies for neon coasters and frilly stirrers for a DIY bridal shower activity, or make a set of coasters to gift to your bridesmaids. For extra party flair, use neon ink to stamp happy-hour-worthy sayings onto cocktail napkins. (We love these ones from A Sensible Habit). Then cut up limes, watermelon and oranges, and freeze in ice-cube trays to make a colorful splash in your cocktail (may we suggest the Tequila Sunrise Punch?). See how to make these buzz-worthy projects for your soiree below!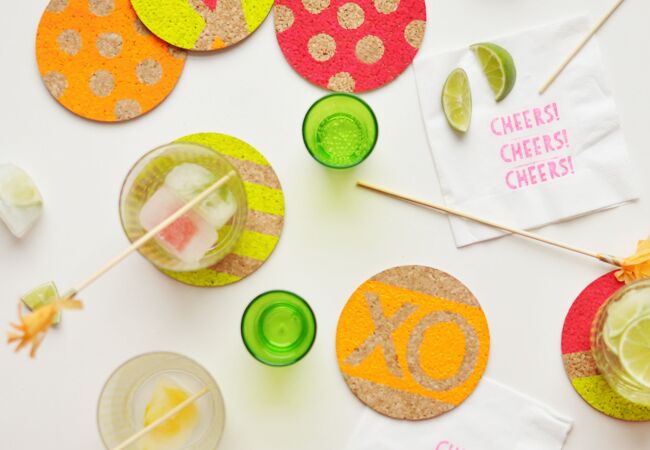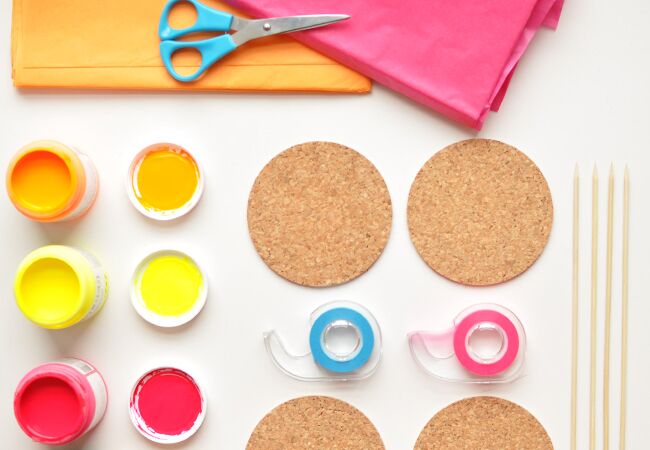 Cork coasters, WidgetCo
Neon acrylic paint
Painter's tape
Vinyl letters and dot stickers
Bamboo skewers
Washi tape, The Knot Shop
Tissue paper
Scissors
Sponge brush
Krylon Crystal Clear acrylic coating
1. Apply stickers or painter's tape to cork coaster.


2. Use a sponge brush to dab on paint.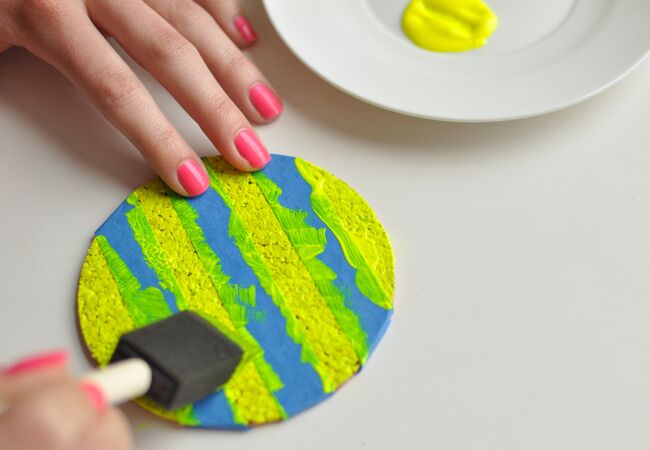 3. Wait until paint dries, then carefully peel off stickers or tape.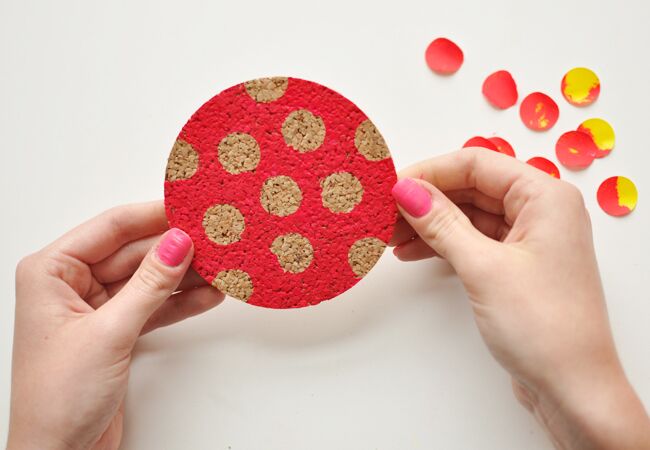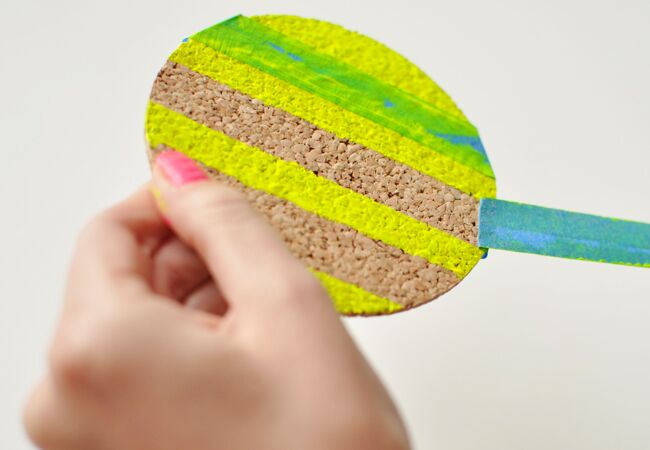 4. Spray with an acrylic coating to make the coasters water-resistant.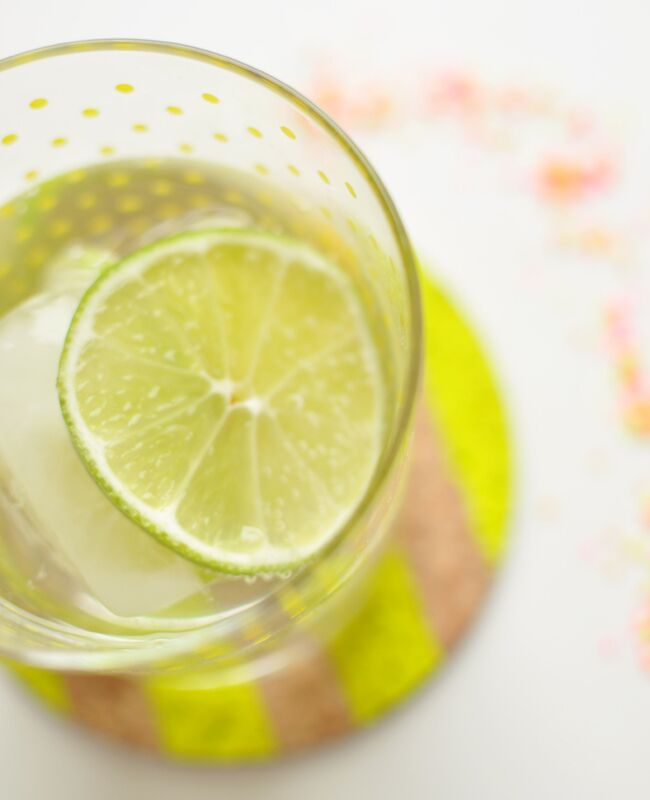 5. Start the cocktail stirrer by cutting a piece of tissue 5-inches wide by 1.5-inches tall.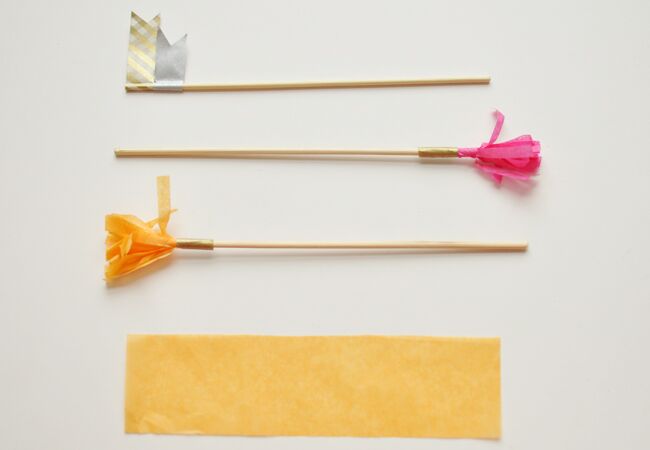 6. Make 1-inch cuts into the tissue along the long side of the rectangle.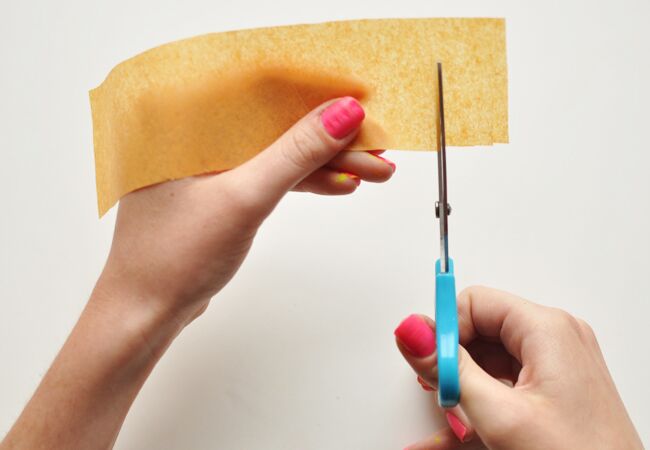 7. Roll the uncut side over the end of your bamboo skewer and secure with washi tape.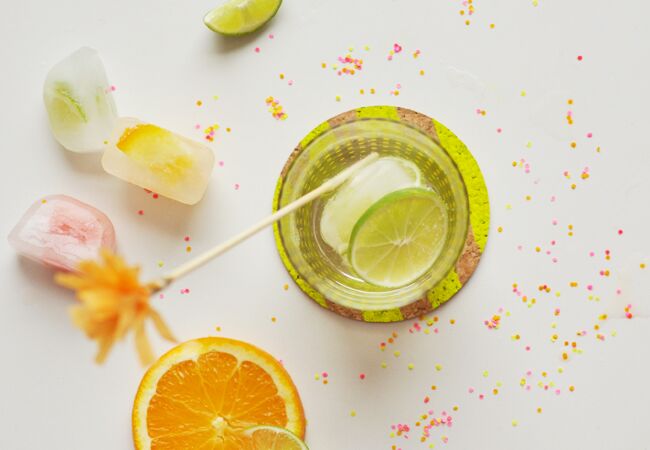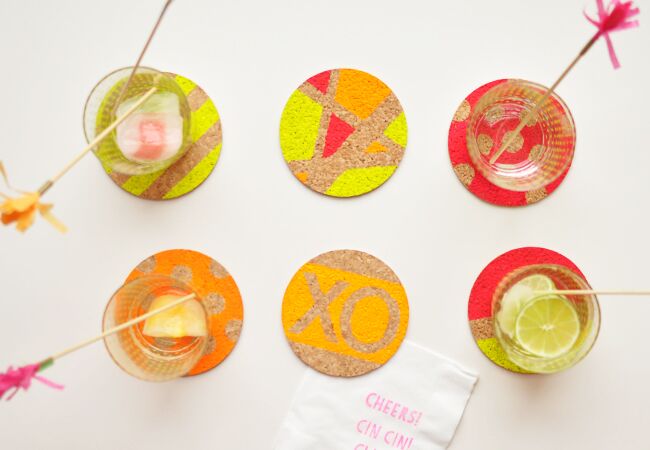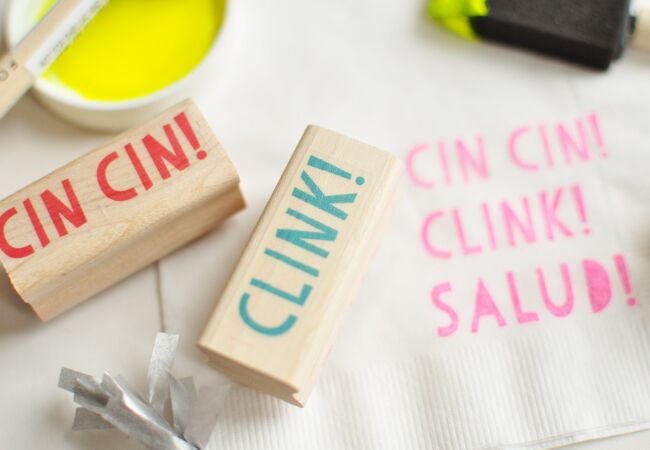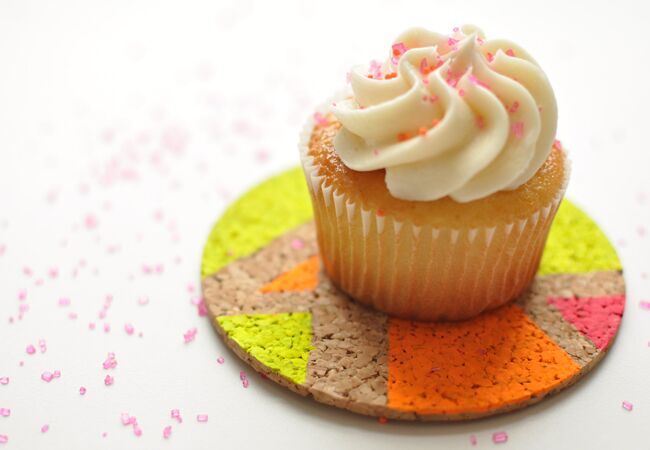 See More!
> Edible favor ideas you can DIY
> 11 ways to turn cork into wedding decor
> Get back to nature with these shoppable woodland wedding ideas