How to Decorate Banquet, Square and Round Reception Tables
Whether round, square or banquet-style, your reception tables should complement your venue and get the styling they deserve.
by The Knot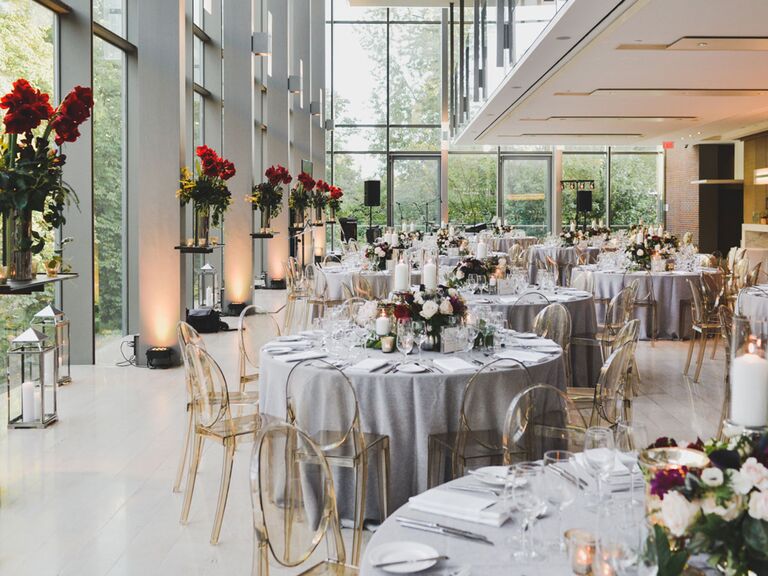 Alixandra Gould Photography
Besides the reception venue itself, your tables will play a large role in dictating the atmosphere of your celebration. Lucky for you, party rental companies offer a variety of table shapes and sizes so you can opt for a set that suits your space. Working with a large, formal ballroom with high ceilings and large windows? Long banquet tables might be exactly what you need to add warmth and dimension. Hoping to create a cozy dinner-party vibe? Choose round tables in various sizes for an immediately more intimate setting. Read on for how to decorate and make the most of each reception table variety.
Square and Rectangular Tables