Delphine Manivet Wedding Dresses 2015 Take Bridal Separates to the Next Level for Fall/Winter
by Rachel Torgerson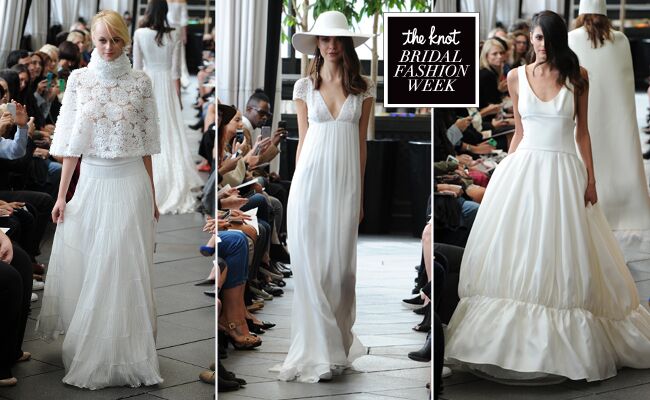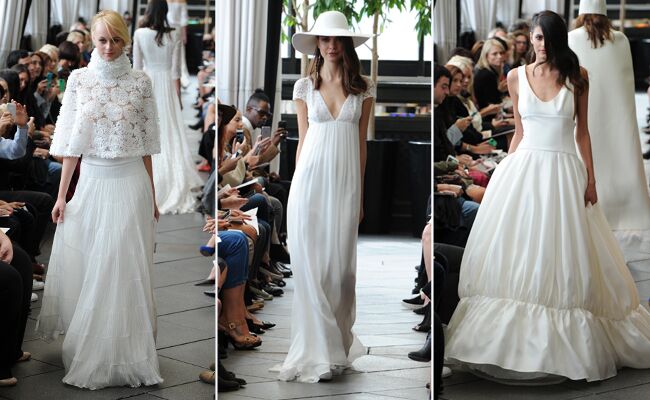 Delphine Manivet's latest collection for fall/winter 2015 is for the laid back, ultra cool bride. With bridal separates options like sequined shorts, long, streamlined capes and baggy sweaters, the designer showed off an eclectic array of looks. Ranging from bohemian peasant sleeves to fur coats, Victorian silhouettes and turtle neck capes, Delphine Manivet's new wedding dresses were accessorized with wide-brim, white, floppy hats and in some cases all-white wellie boots! This collection is definitely geared toward the trend-setting, edgy bride who wants a unique look while also staying ultra feminine. See the entire Delphine Manivet fall/winter 2015 collection of wedding dresses below!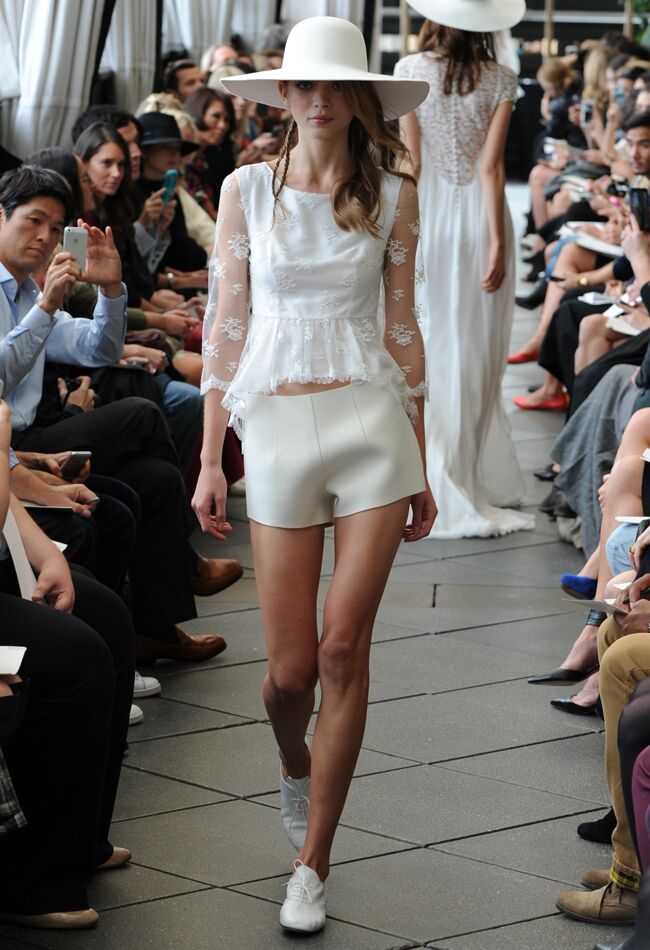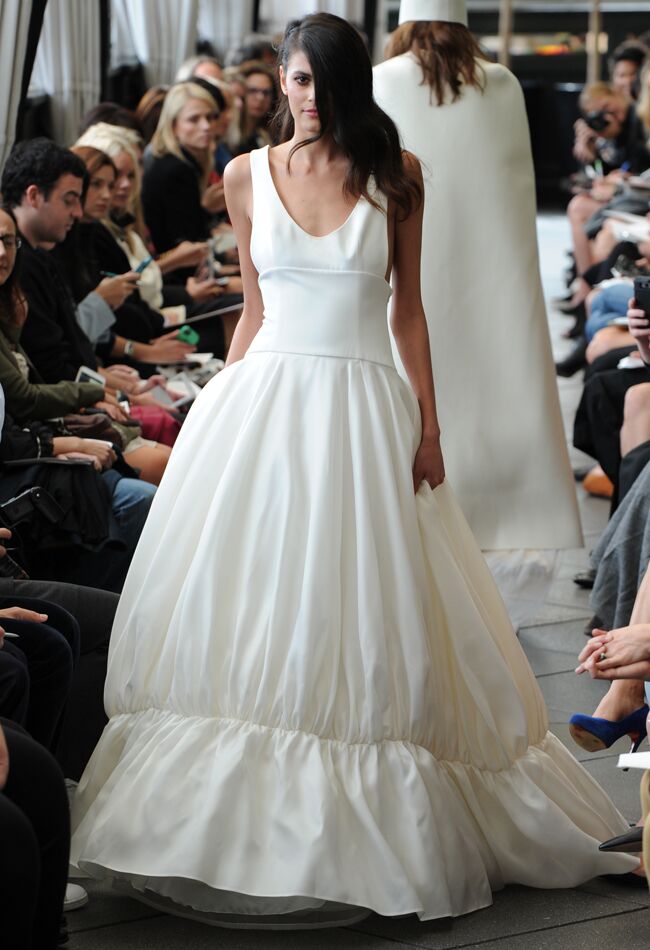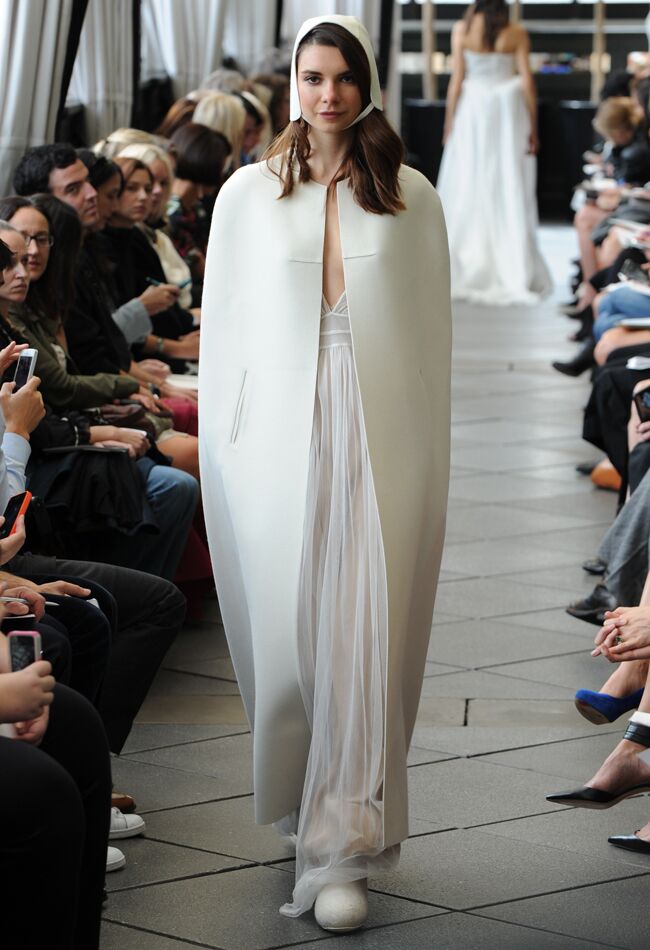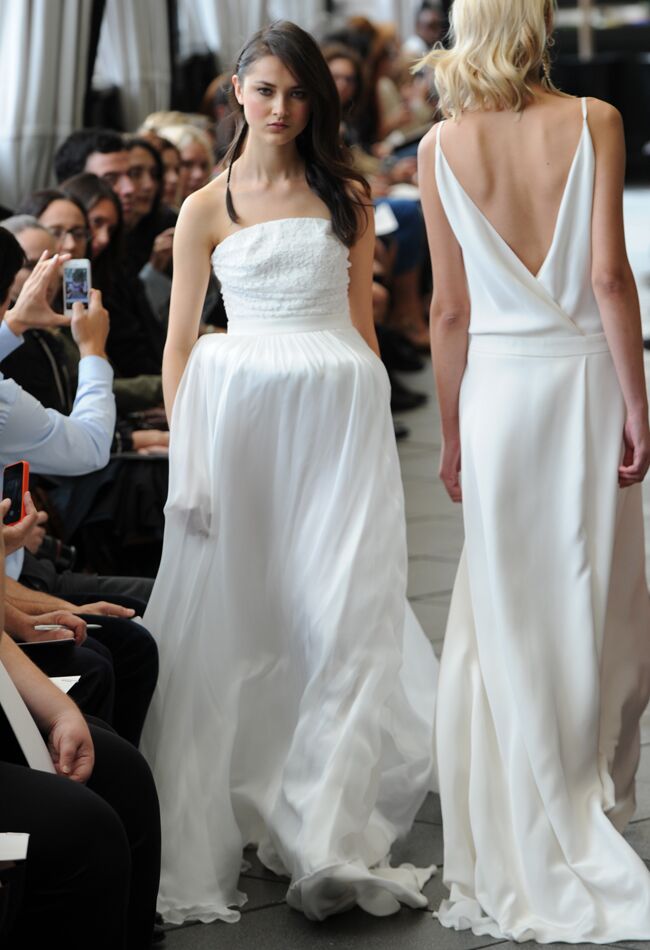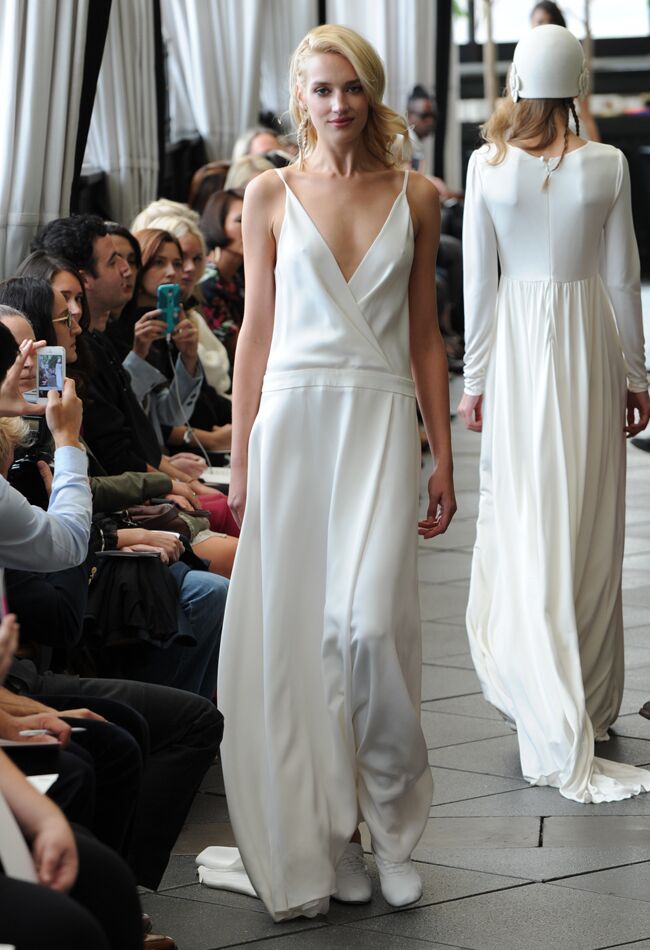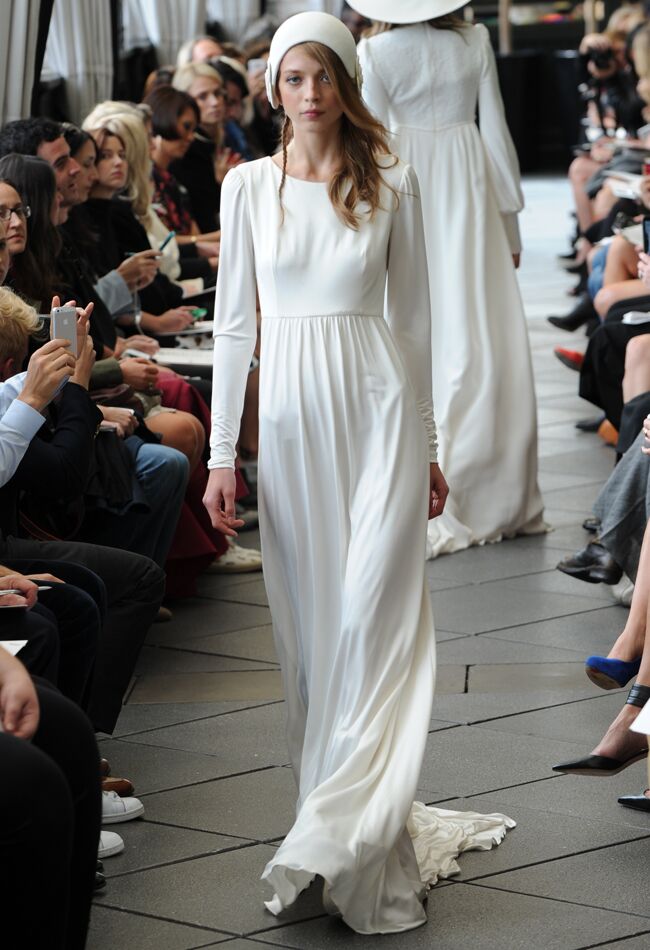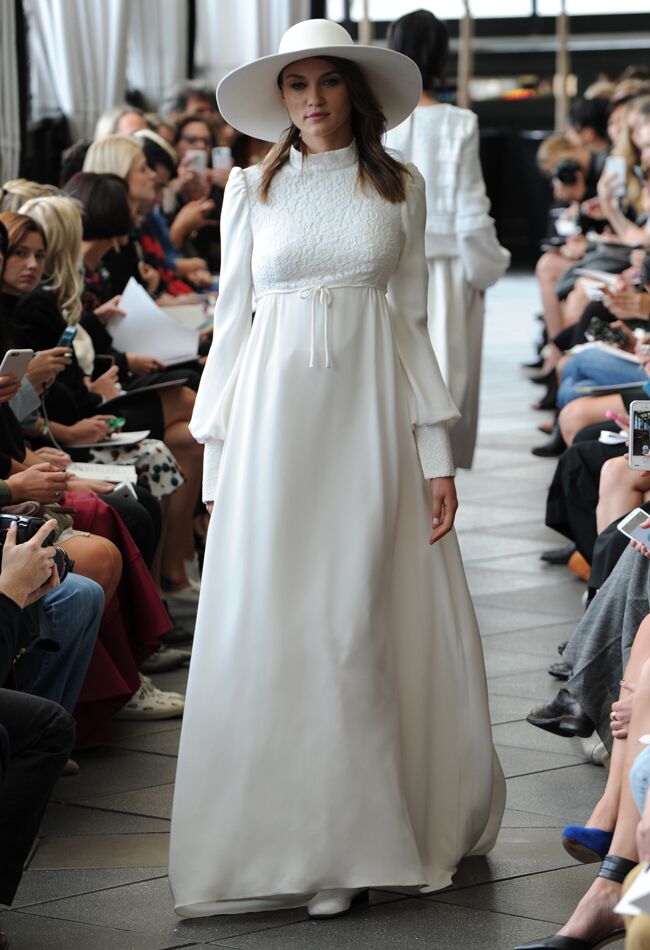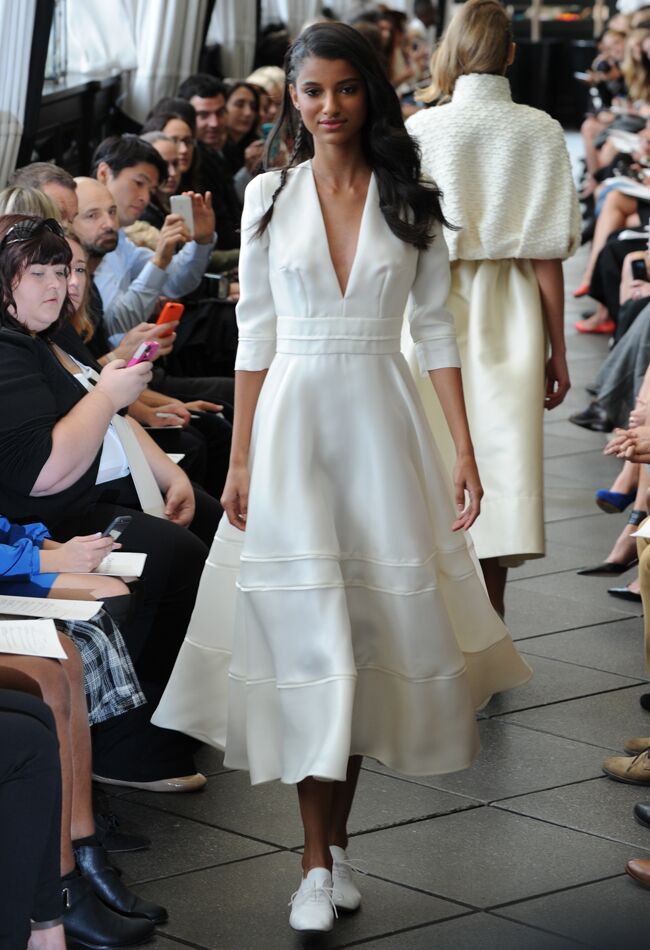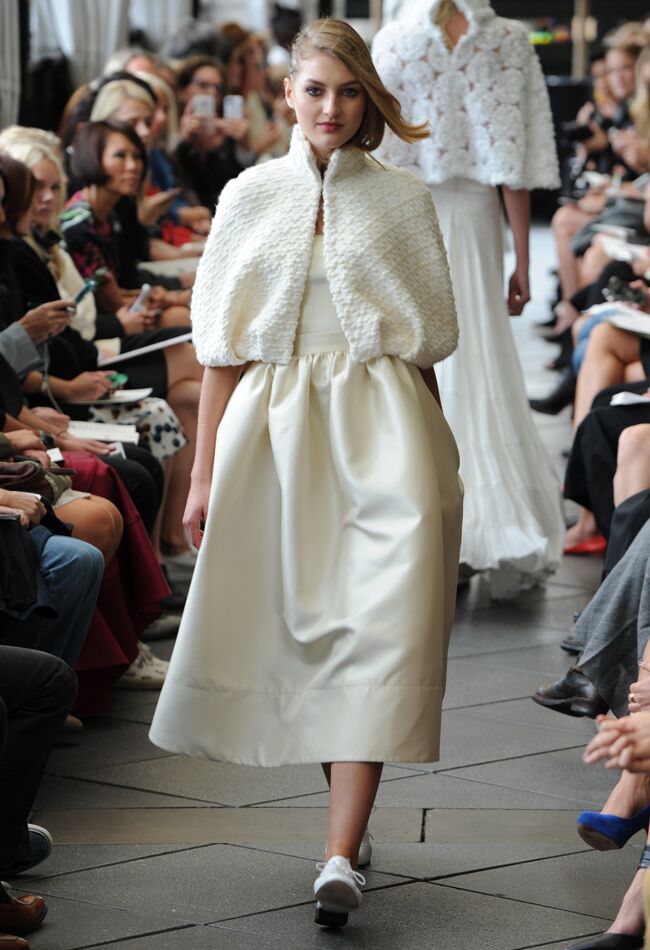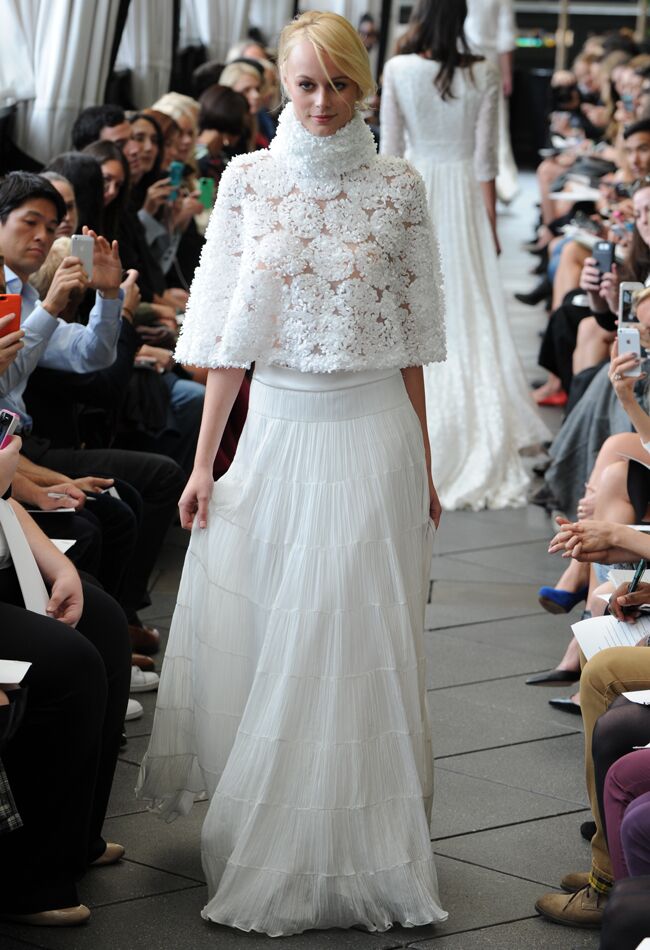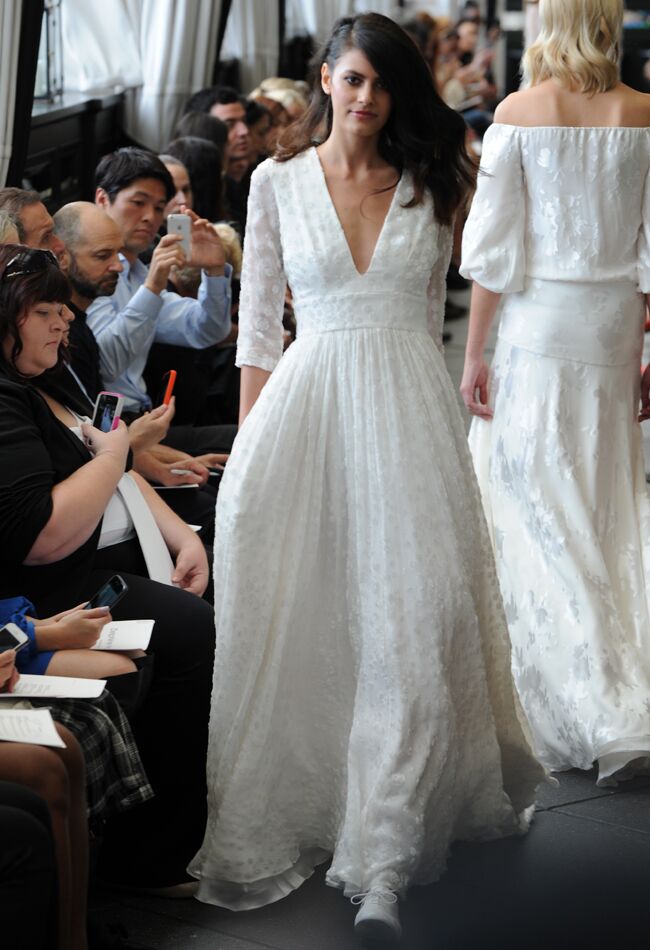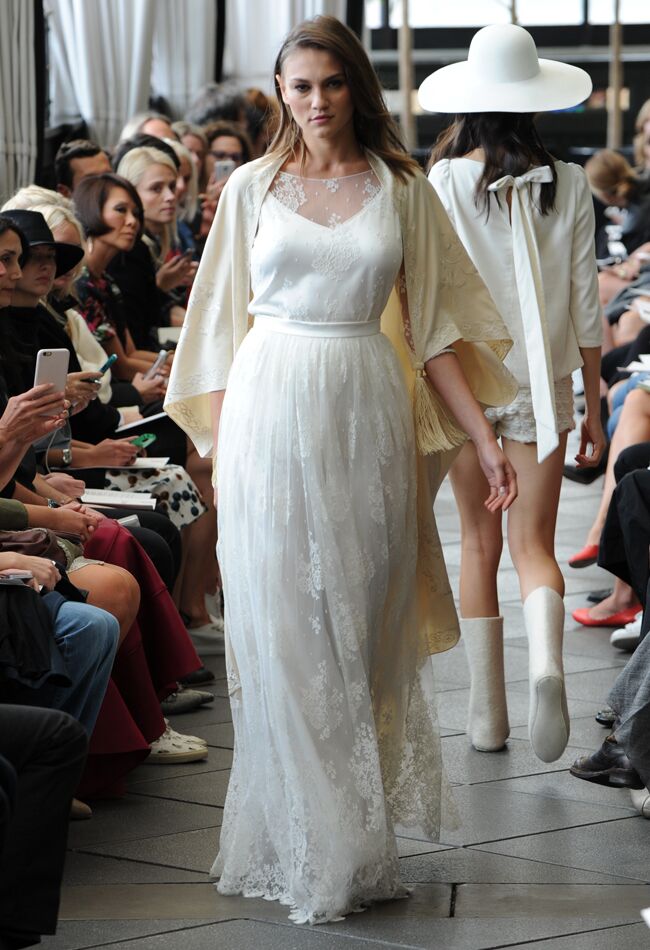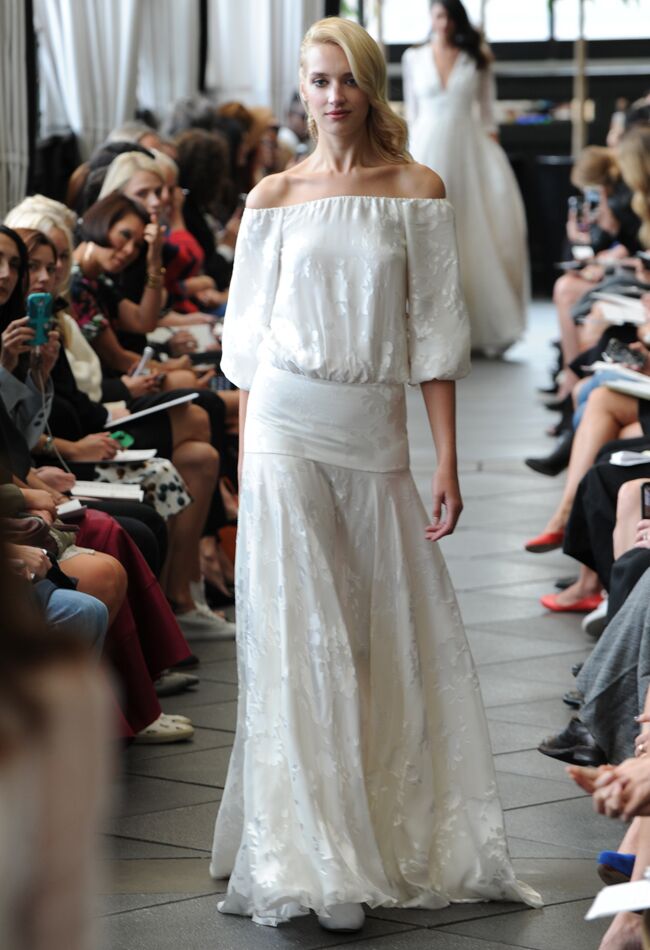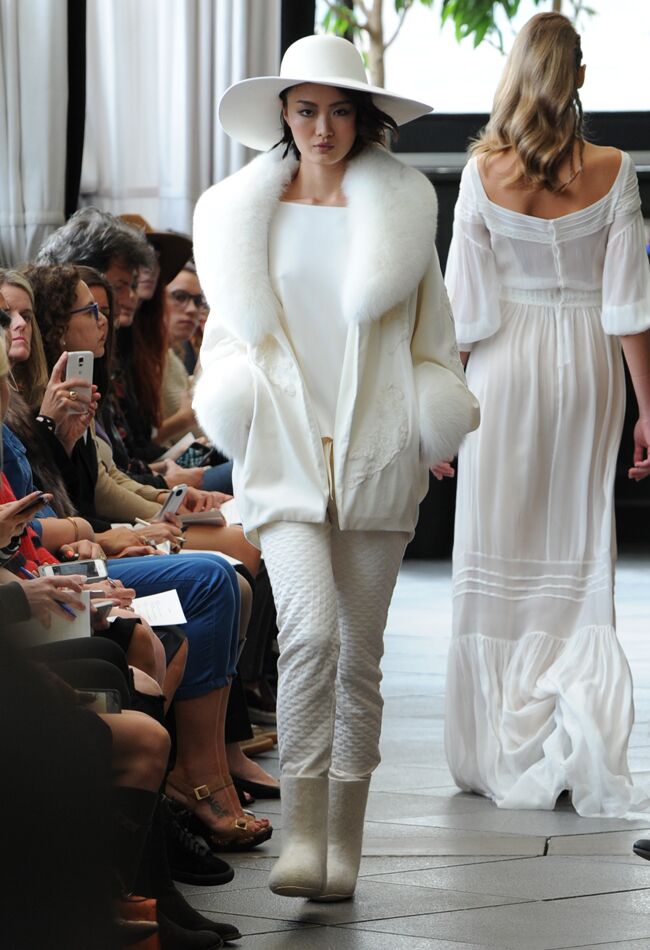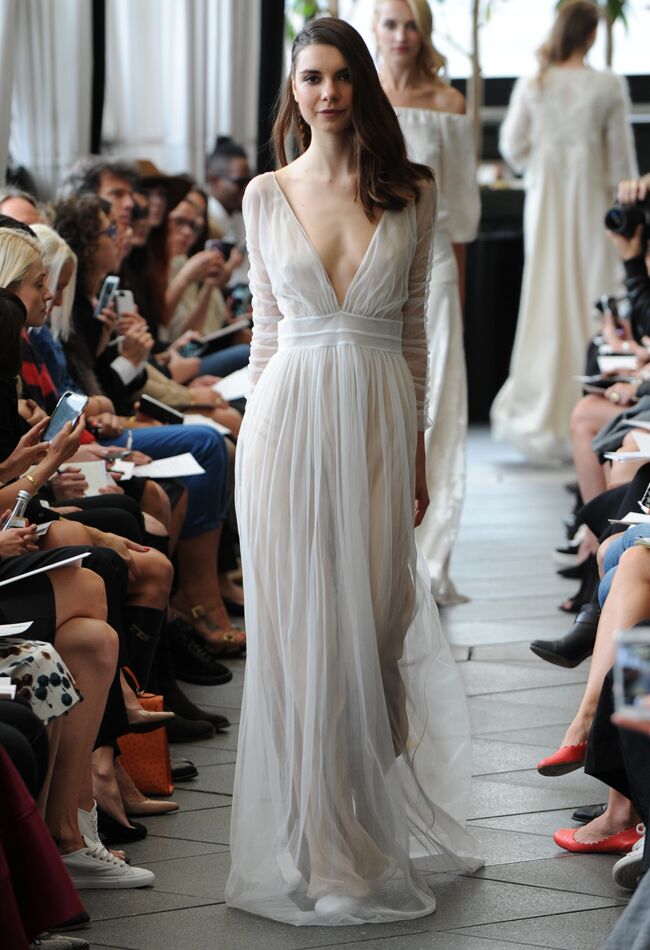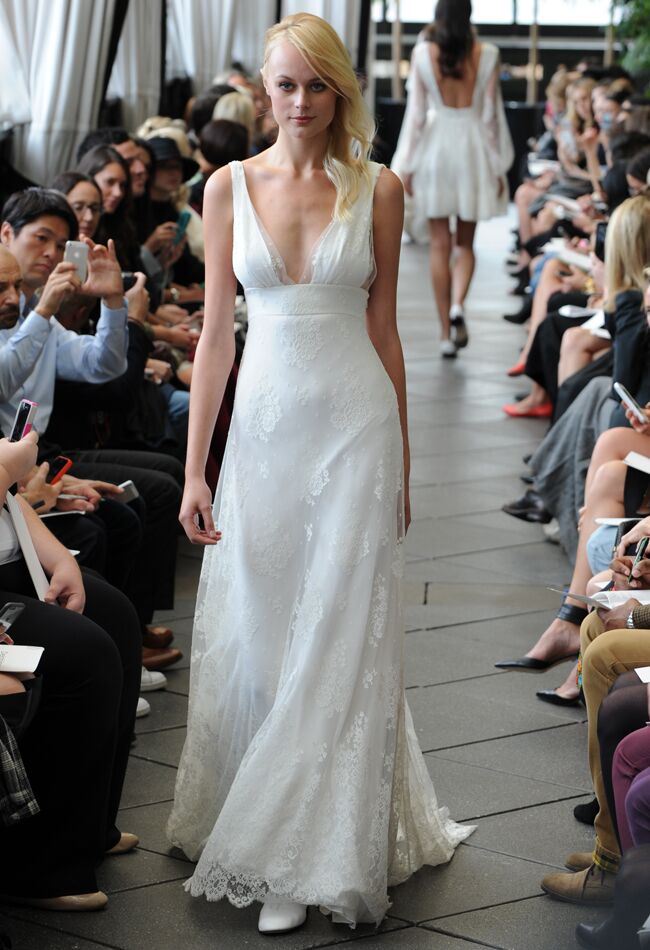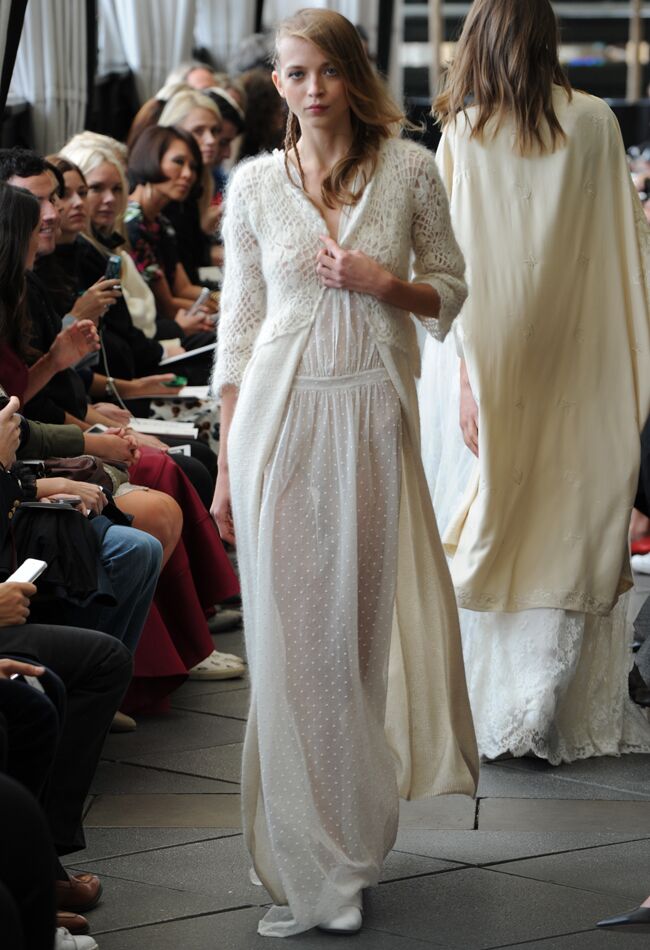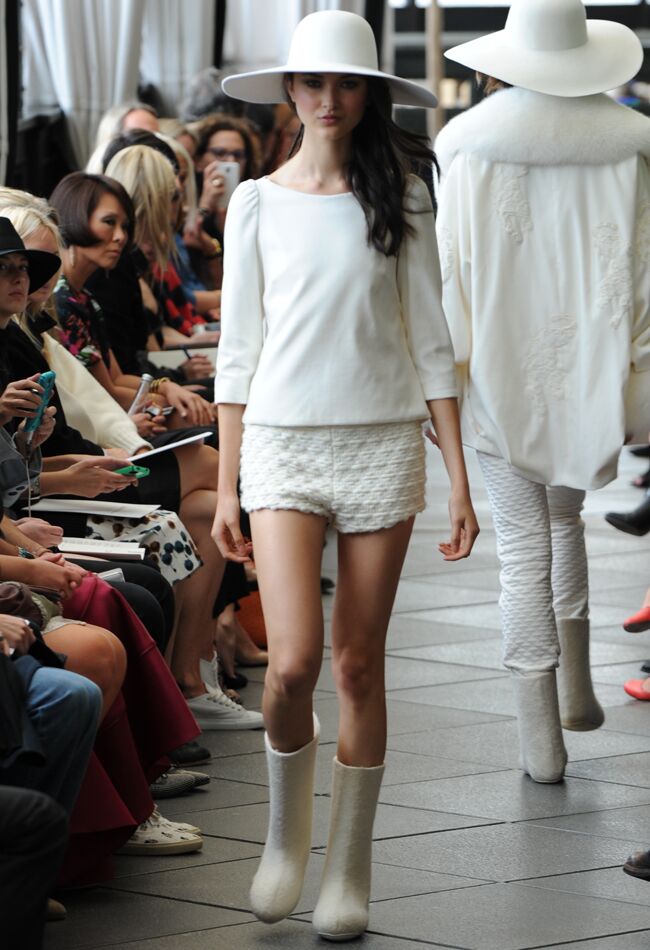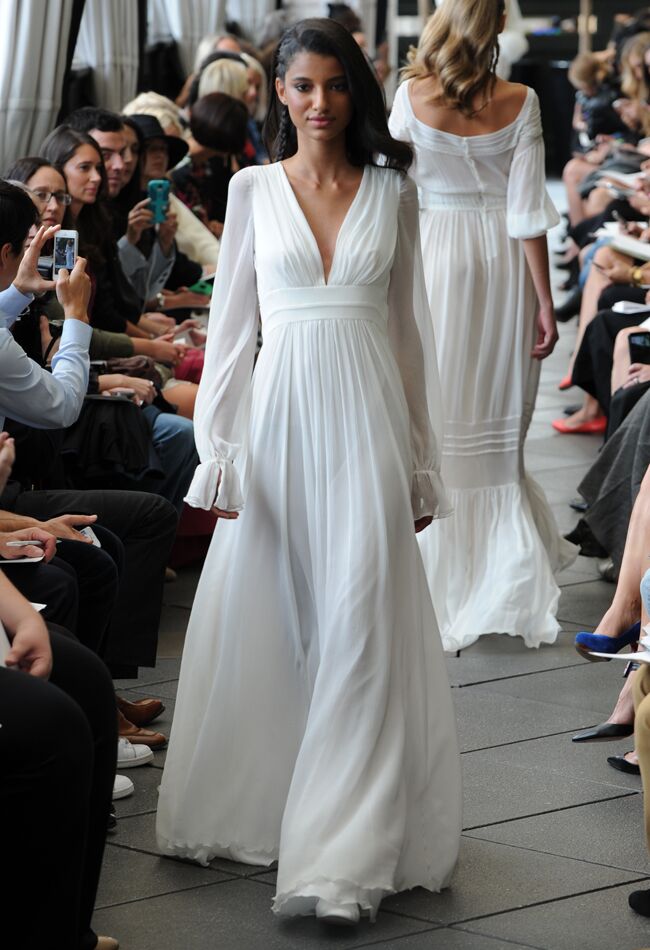 Want more? Right here.
> Shop wedding dresses you can buy right now!
> See All the Latest Dresses from Bridal Fashion Week!