31 Great 18th Anniversary Gifts That Go Above and Beyond
Impress them with one of these sweet and sentimental finds.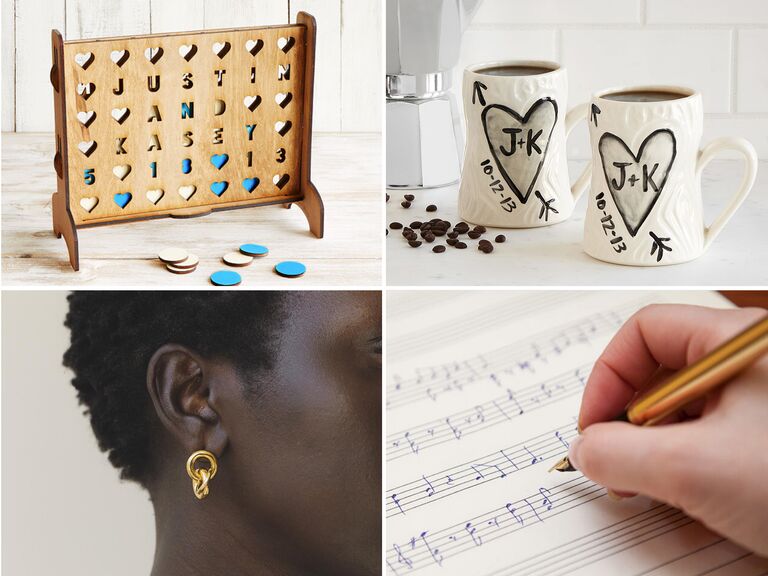 We have included third party products to help you navigate and enjoy life's biggest moments. Purchases made through links on this page may earn us a commission.
Making it to 18 years as a couple is a major achievement worthy of celebration. And if you're preparing to celebrate an 18th wedding anniversary with a special gift, we're here to help you shop! Some people follow the traditional anniversary gift theme, while others choose sentimental picks unrelated to a specific anniversary symbol. Continue reading to learn about the 18-year anniversary gift themes. Then, check out our favorite gifts that follow (and stray from) tradition. No matter what route you decide to go down, we know your loved one(s) will feel loved and appreciated. Remember: It's the thought that counts!
In this article:
What Is the 18-Year Anniversary Gift?
Traditional and Modern: Porcelain

Wedding anniversaries are typically symbolized by specific materials, and the traditional 18th anniversary gift is porcelain. Not only is it elegant and refined, but porcelain is also durable and long-lasting—just like a marriage after 18 years together.
In many cases, there's a separate modern theme associated with each anniversary. But for the 18th anniversary, the modern theme is also porcelain. We've found the finest traditional and modern gifts out there—from sophisticated porcelain serving plates to beautiful ceramic decor.
Anniversary Color and Stone
Although there isn't a designated 18th anniversary flower like there is for other anniversaries, there are two other meaningful themes you could focus on instead. The 18th anniversary stone, cat's eye, is meant to keep a watchful eye over the couple and remove negativity from their lives. Meanwhile, the 18th anniversary color, blue, is associated with loyalty, honesty and trust. If either one catches your eye, you're in luck! We've included thoughtful cat's-eye and blue-themed presents that are just as special.
Porcelain 18-Year Anniversary Gifts
We get it—finding a meaningful 18th anniversary gift that'll wow your spouse or your favorite couple requires some planning, and we're here to help. Looking for something that pays tribute to the traditional anniversary gift theme? We've found porcelain anniversary gifts that stick to tradition and are things they'll actually use (because that's important too).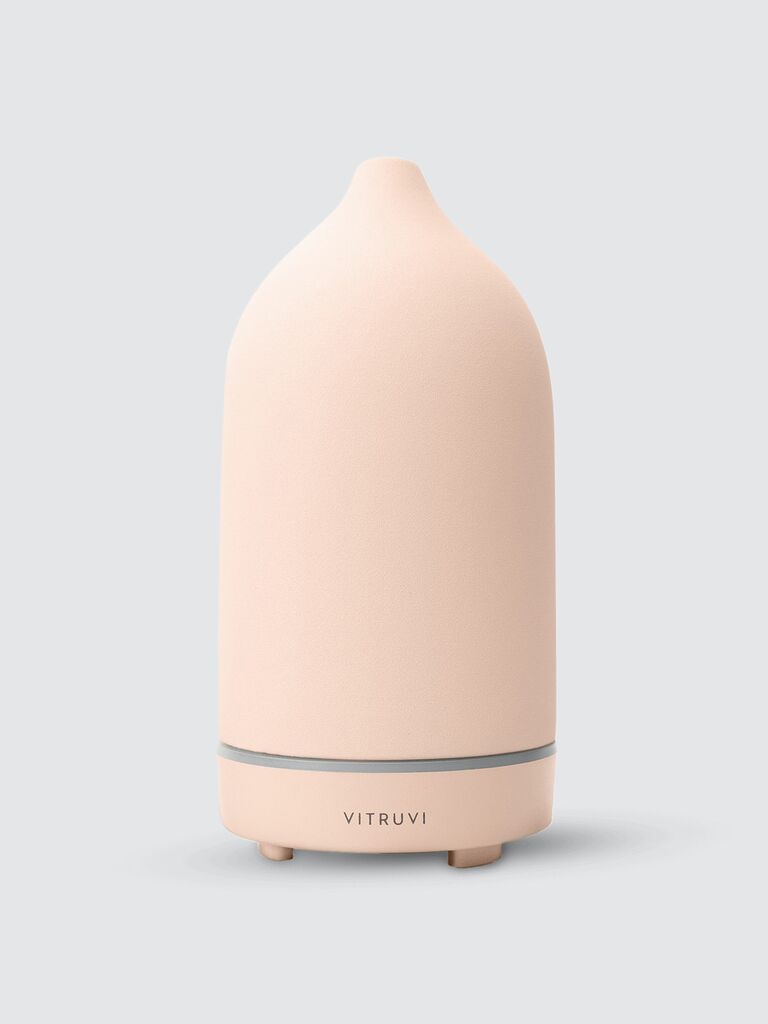 Feel free to think outside the box when searching for porcelain gifts for them. You certainly don't have to pick something that belongs in the kitchen (although we have options for that too). This soothing stone diffuser has a stylish porcelain cover, which makes it totally on theme.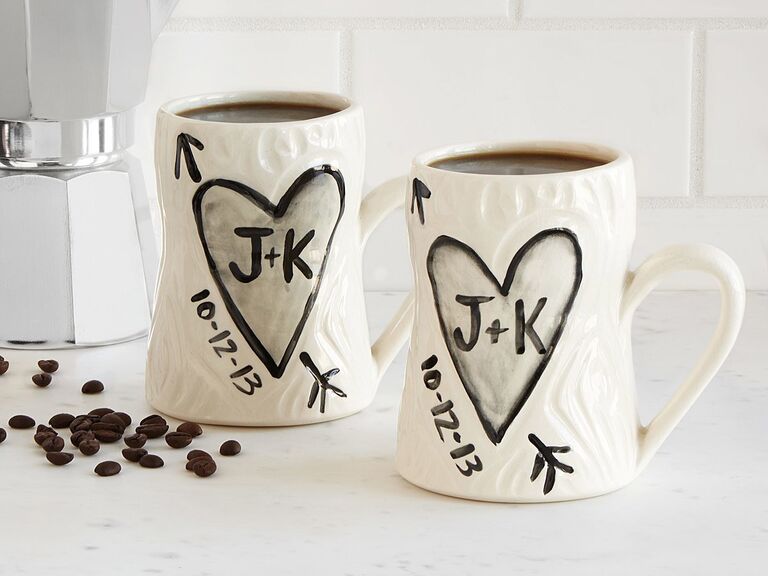 Mugs often make some of the best porcelain gifts for couples. This romantic heart and arrow design with their carved initials and anniversary date is the perfect present to celebrate 18 years of marriage.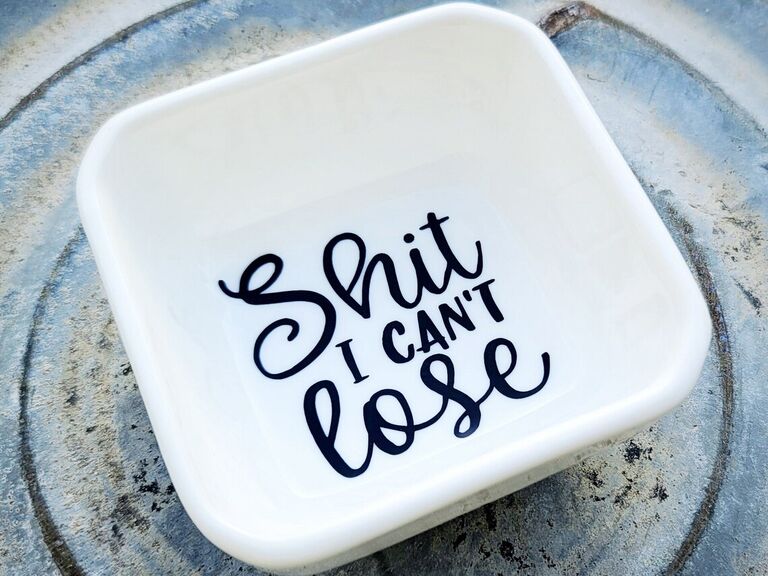 Your spouse will get a laugh out of this funny ring dish for your 18-year wedding anniversary. The porcelain tray comes stamped with the phrase "sh*t I can't lose," so it's the perfect way to help them keep their wedding jewelry safe when they're not wearing it.
This customizable wind chime is a unique 18th anniversary gift the whole family will enjoy. Each hand-cut porcelain leaf can be stamped with the names of a couple's loved ones. How special is that?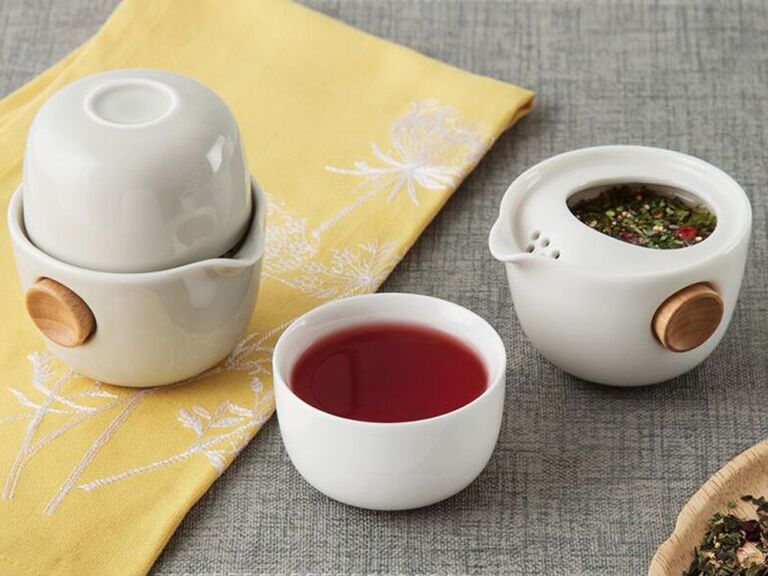 Upgrade their morning brew with a brand-new, personal tea set. Equipped with a sophisticated compact brewing pot and built-in strainer, it's a portable 18th anniversary gift they can bring to the office or simply enjoy from the comfort of home.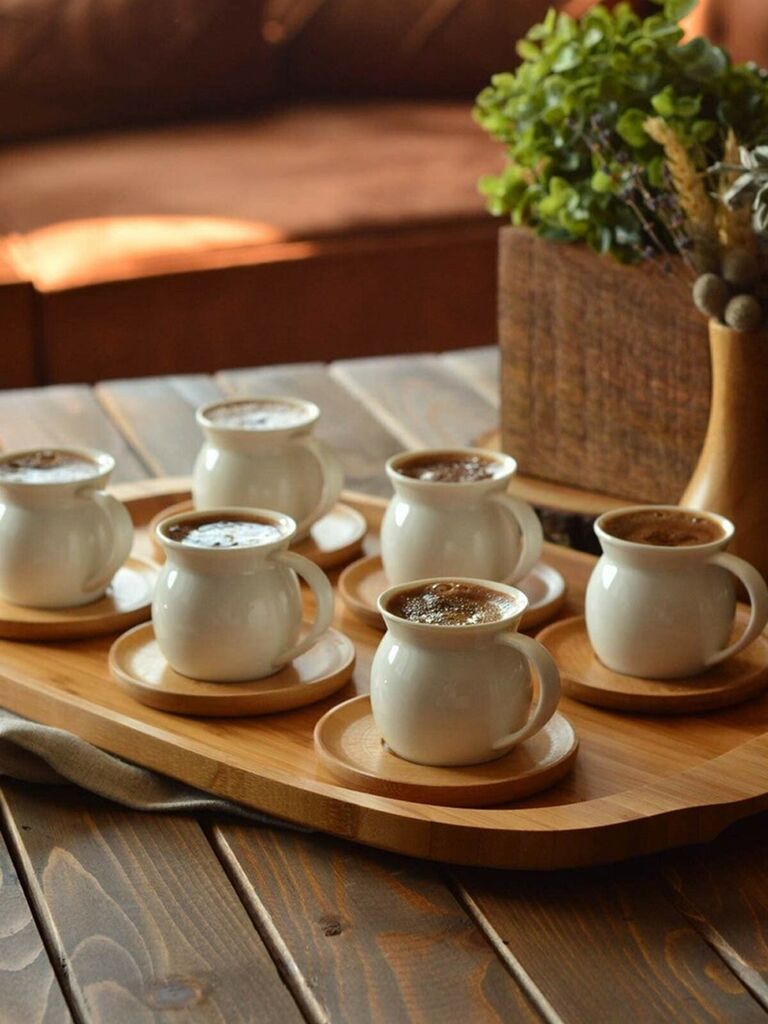 If they start their mornings with a hot cup of coffee, these handmade espresso cups are a chic porcelain 18th anniversary gift (and great for entertaining too).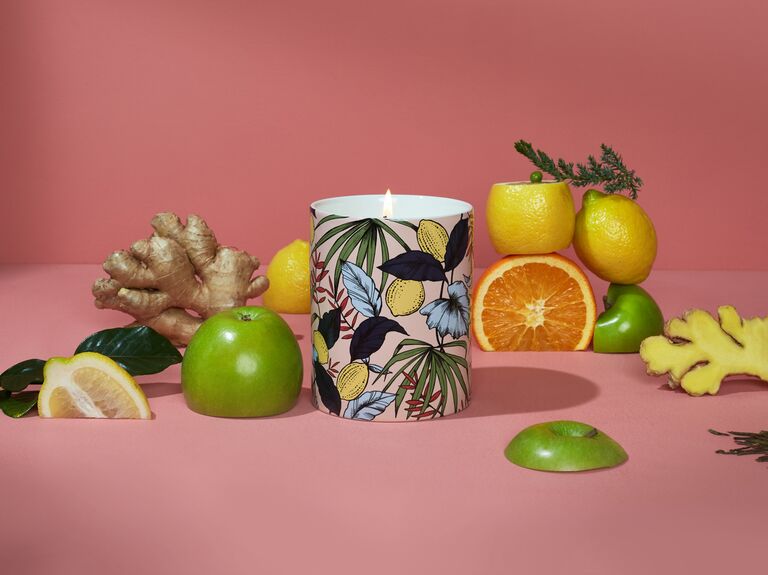 If you can't find porcelain, any ceramic is fine! This candle looks just as good on the outside as it smells on the inside. Its exotic design features vibrant lemons and colorful palm tree patterns. As for the scent, it has notes of bergamot, ginger-dusted citrus and green tea.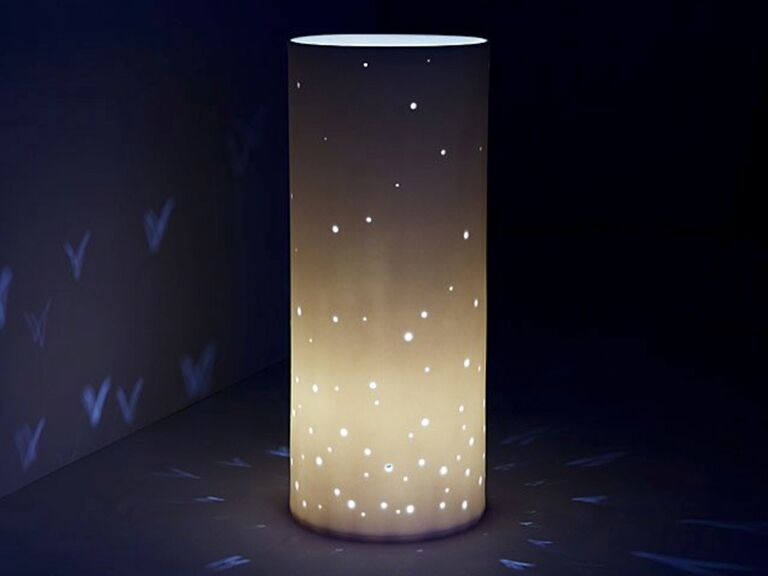 Turn any room into a starry escape with a dreamy night sky lantern. Simply turn on the bulb inside the porcelain luminary to create a constellation of lights on your table or walls—and set the mood for the ultimate 18th anniversary date night.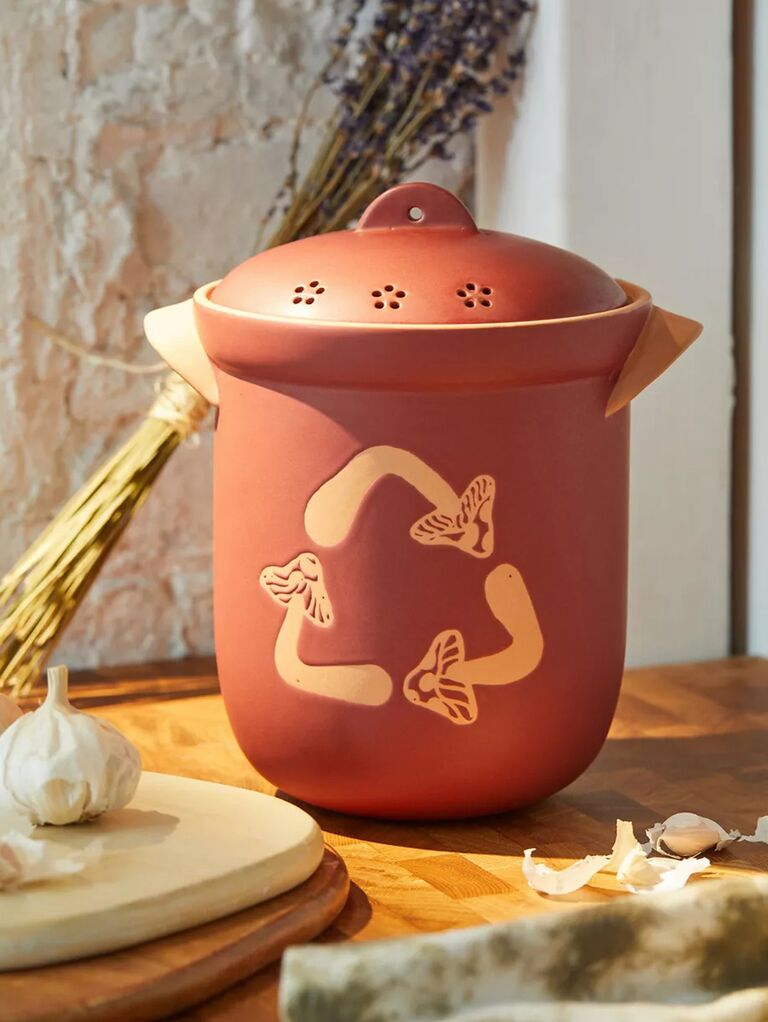 Promote an eco-friendly lifestyle with this (super cute, we may add) ceramic compost bin for your spouse or favorite couple. If you're new to the concept, composting reduces waste, promotes healthy plant growth and saves money (all things we love!). They'll be turning their scraps into nutritious soil in no time.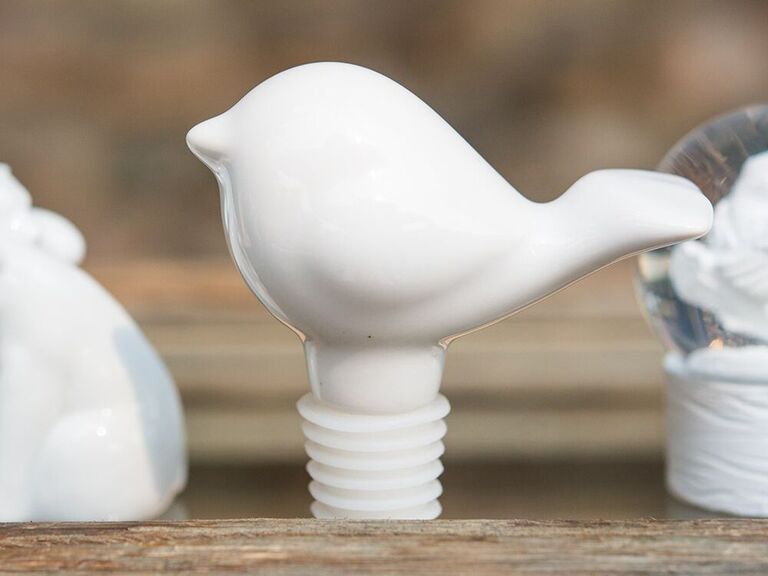 Does the couple have a passion for wine? Give them this porcelain bottle stopper to preserve their favorite bottles. The lovebird design is a cute nod to their long-lasting marriage. And can you believe that price?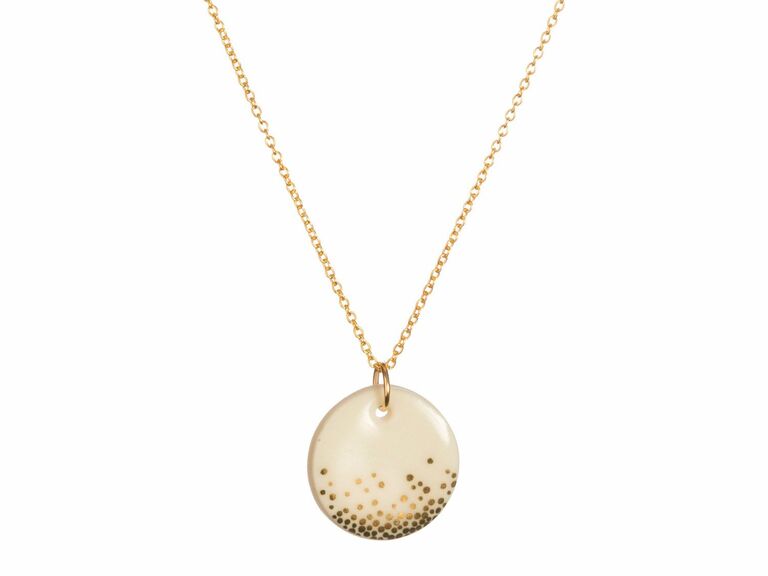 Your other half will think of you every time they wear this delicate porcelain necklace. The handcrafted piece is decorated with small flecks of gold, making for a beautiful 18-year anniversary gift they'll love.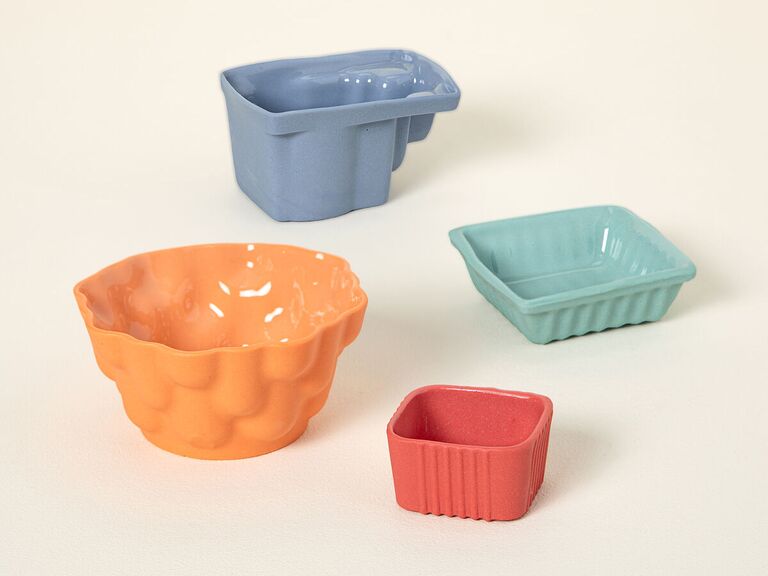 If they love hosting friends and family at their place, upgrade their snack table with these fun, colorful snack dishes. Designed from some truly unique molds, this 18th anniversary gift will make for a great conversation starter!
Bring a pop of color into their home with this eclectic peach planter. The ceramic piece has a drainage hole and optional rubber stopper, and it's a great 18th anniversary gift for any plant lover. (Really want to wow them? Add a plant!)
Looking for a traditional 18th anniversary gift they can use every day? Try this porcelain bakeware set. The three sizes can accommodate large dishes or small sides—from oven-roasted meats to delicious homemade desserts (gooey rice krispies, anyone?).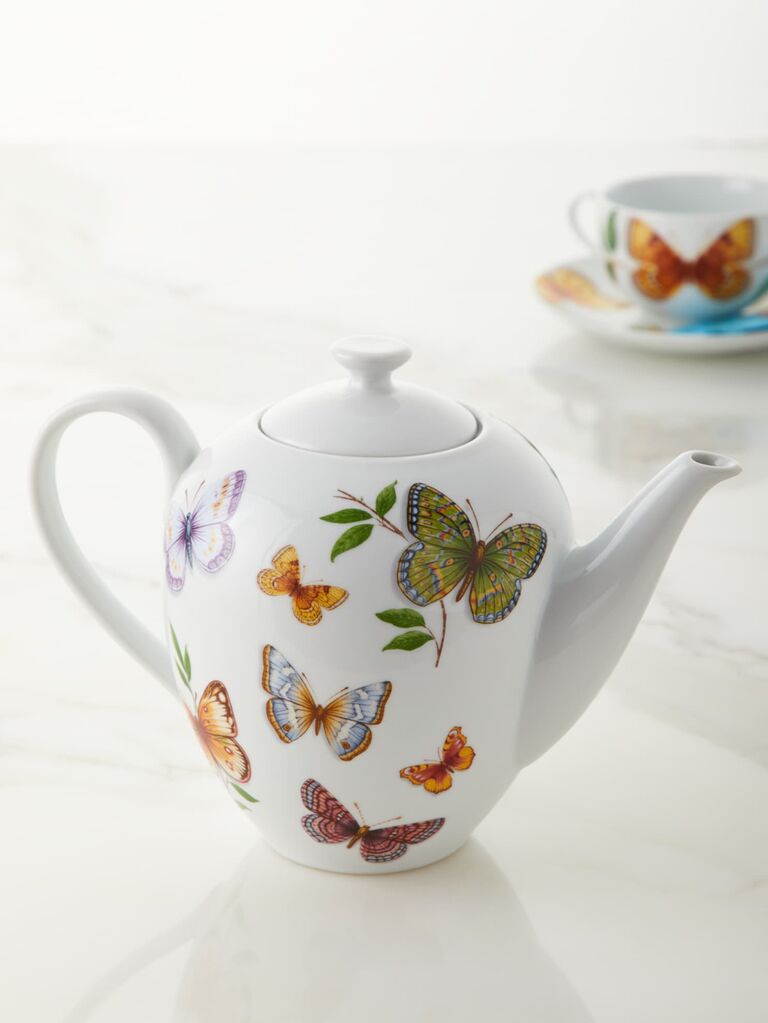 Make their High Tea dreams come true with a luxurious teapot. Handcrafted from porcelain, its delicate butterfly design will look lovely on any table setting.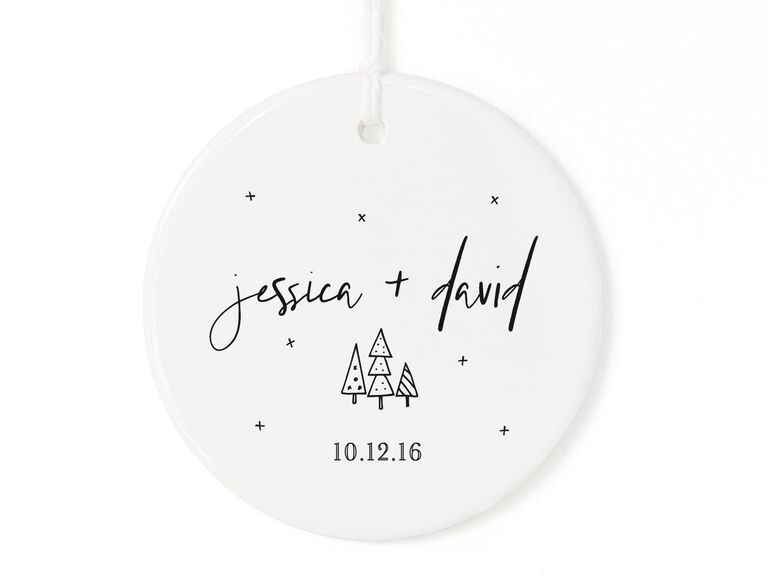 Personalized Christmas ornaments are a lovely gift for couples who celebrate. We especially love this one, which can be customized with the couple's names and anniversary date. How's that for an 18th anniversary keepsake they'll cherish forever?
Alternative 18-Year Anniversary Gift Ideas
You want to pick the perfect present to showcase your appreciation, but you may not be sold on the porcelain theme. If that's the case, start with these clever, handy and luxurious finds that break with tradition.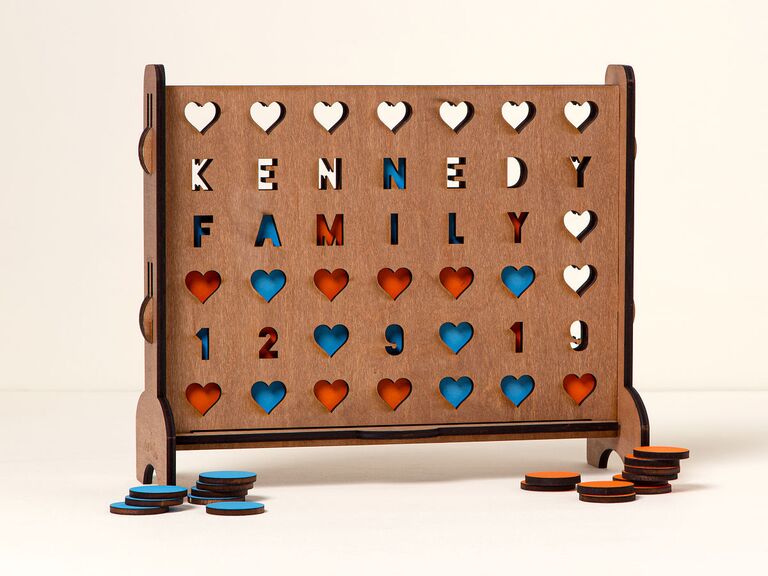 Looking for an 18-year wedding anniversary gift for the couple who's all fun and games? Add a splash of romance to family game night with this four-across game personalized with their names. The heartfelt 18th anniversary gift is one they'll use for their next 18 years together—and beyond!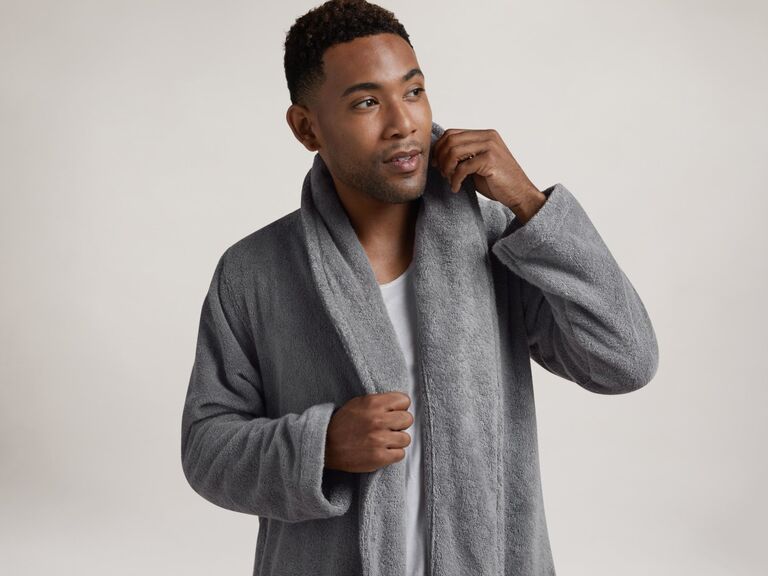 If they're always taking care of everyone else, choose an 18th anniversary gift that encourages self-care. This plush robe has front pockets, a waist tie and soft shawl collar for comfortable wear. Take it from us—this bathrobe will soon become their favorite at-home outfit!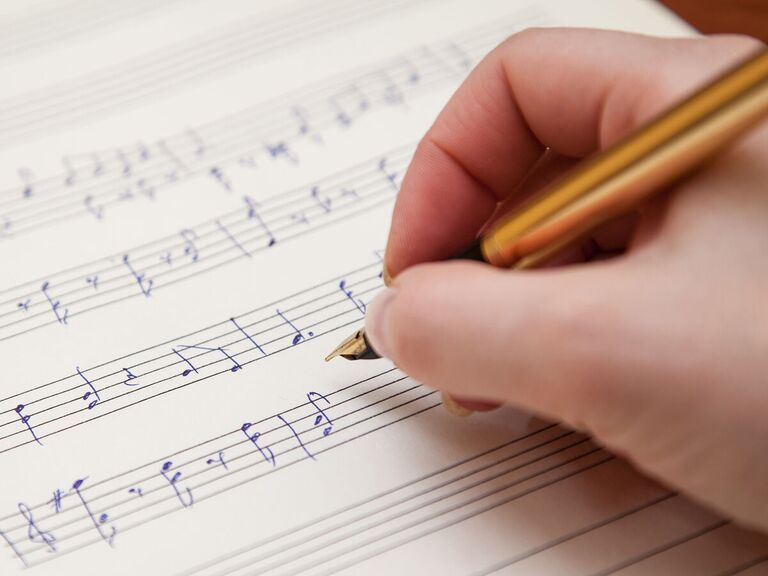 Now here's a unique and creative 18-year anniversary gift: Surprise your spouse with a professionally written song about your relationship! Answer a few questions and share some anecdotes about your marriage using an online form. Then, singer-songwriter David Morgan will transform your stories into an original song that'll blow your S.O. away. You'll earn some major creative points for this one!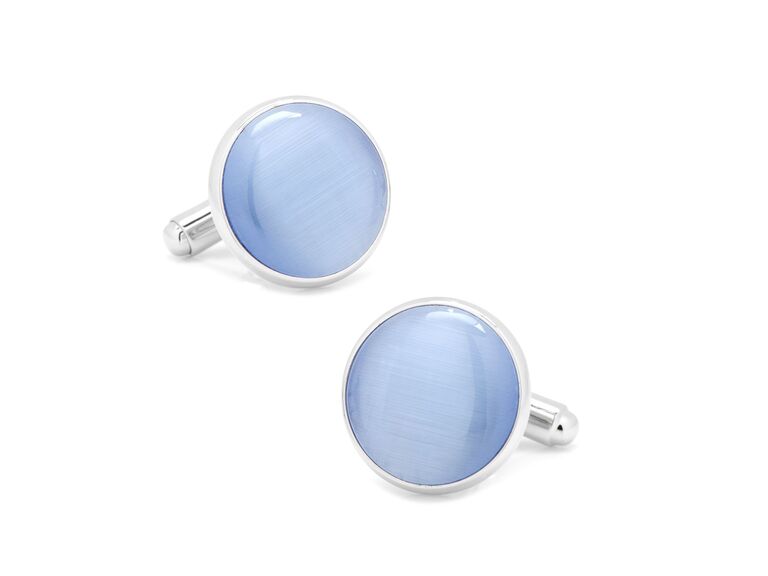 Honor the 18th wedding anniversary color and the anniversary stone with this fancy two-in-one gift: blue cat's-eye cuff links. These stylish accessories will surely add a pop of color to their formalwear collection.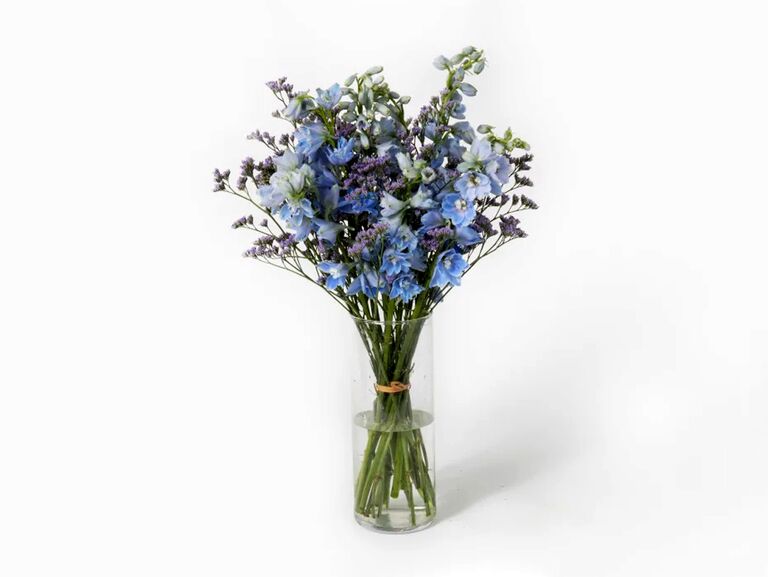 Although there isn't a flower associated with the 18th anniversary year, you can still give them a stunning bouquet (especially if they love receiving flowers). This arrangement of blue delphinium and limonium pays tribute to the anniversary color blue for a thoughtful 18th anniversary gift.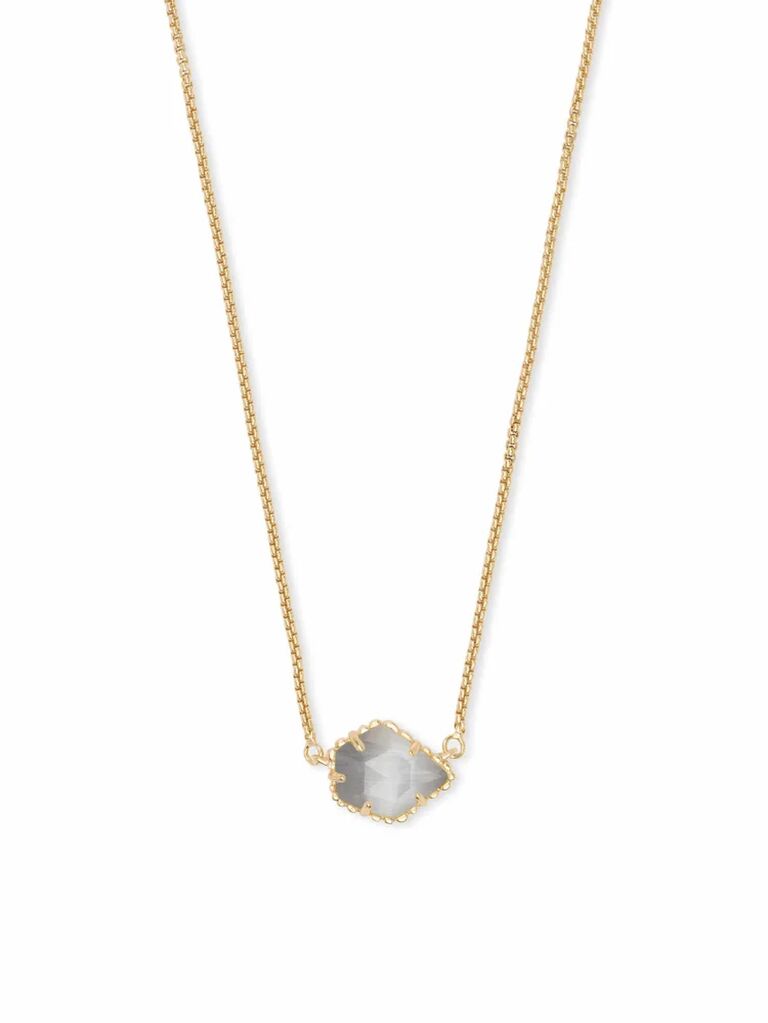 If your partner prefers jewelry gifts, they'll love this simple pendant featuring the 18-year anniversary stone, cat's eye. The minimalist pentagon design is a romantic gift they'll always wear close to their heart.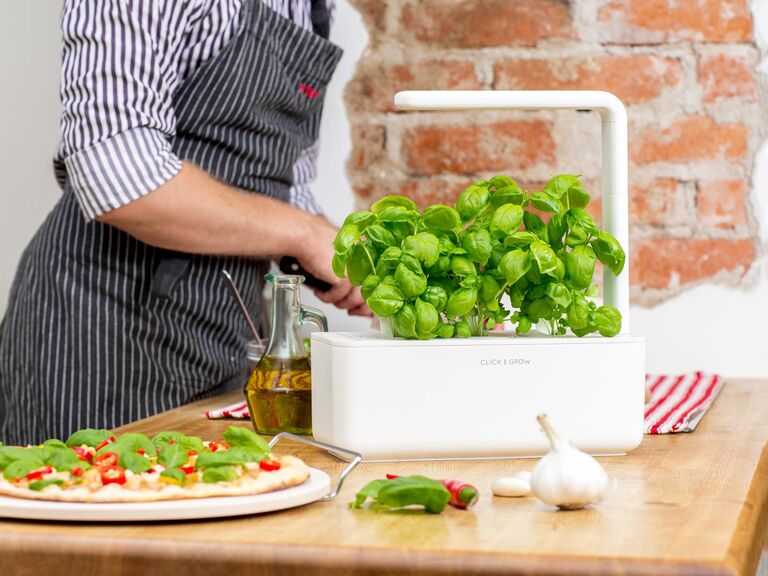 This alternative 18th anniversary gift is pretty awesome—especially for those with (or without) green thumbs. It's a portable garden that can be set up virtually anywhere, ideal for those without backyards or who struggle to keep their plants alive (it happens to the best of us). The Smart Garden basically takes care of itself—it waters the plants, provides them with ample lighting and supplies the perfect amount of oxygen. How cool is that?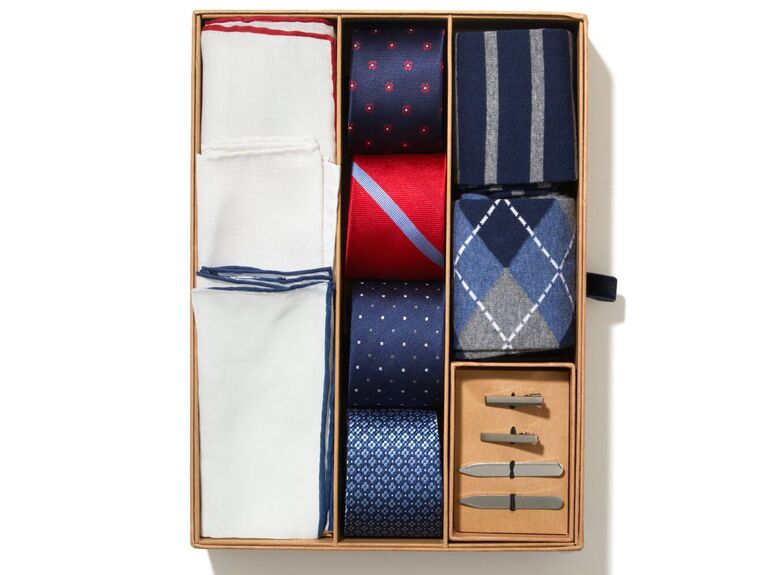 Let's be honest—a frequent suit wearer can never have too many ties. Gift your stylish partner an accessory overhaul in a box. Among the goodies in this set are woven silk pocket squares and ties, cotton socks, classic tie bars and a set of collar stays.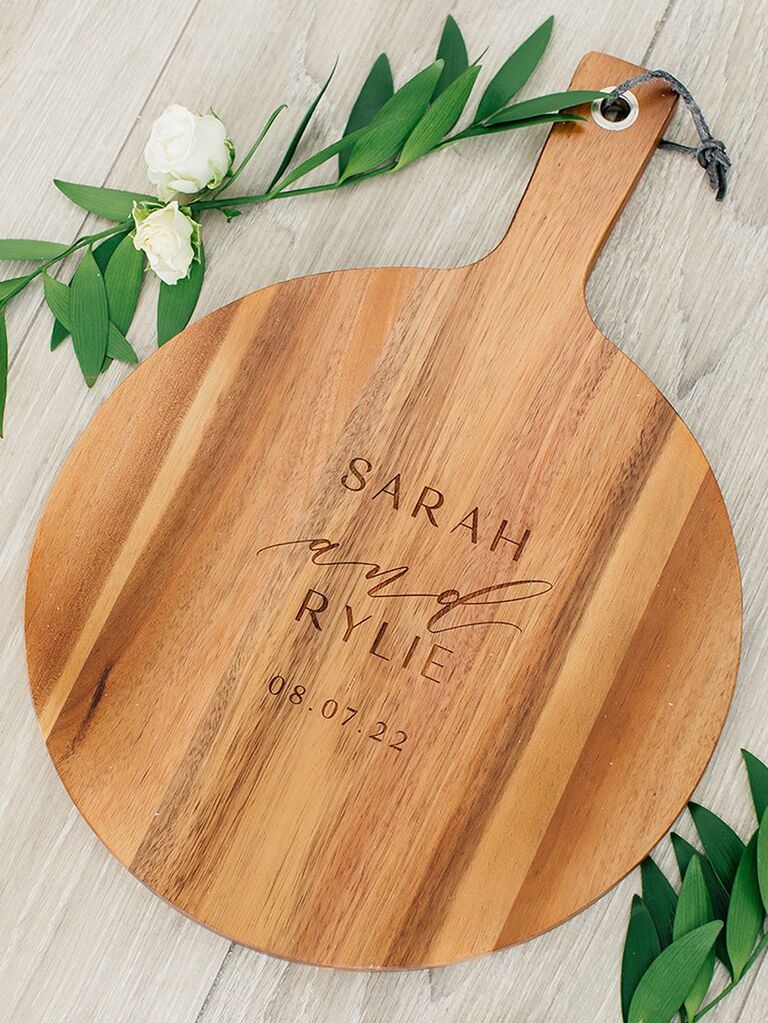 If they're a force in the kitchen, they'll love presenting their delicious culinary creations on this wooden cutting and serving board. The best part? Customize it with the couple's name, anniversary date and any other meaningful details for a sweet 18th anniversary gift.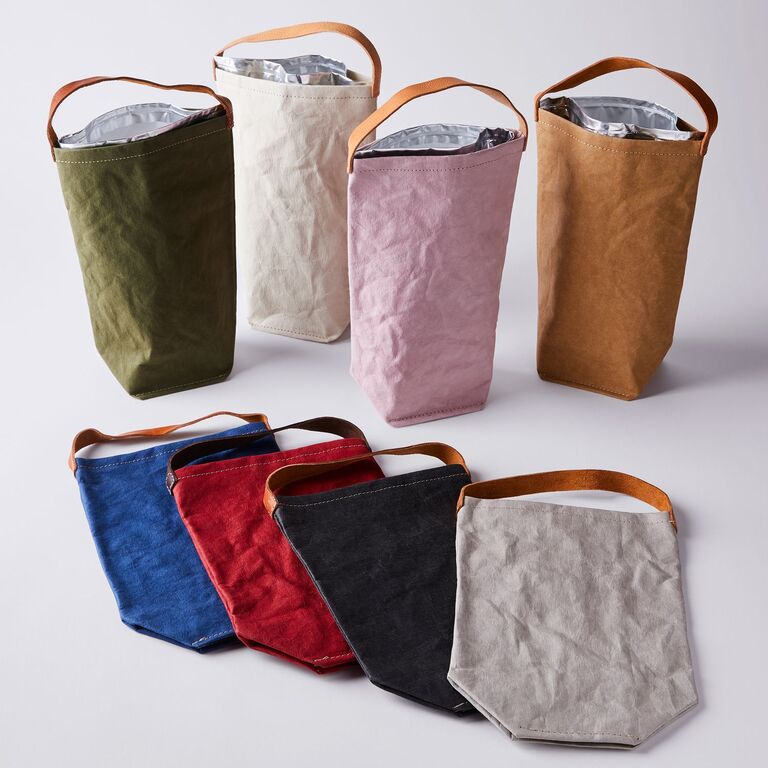 Whether they're going on a camping trip or heading to the beach, they'll appreciate this stylish cooler bag to keep their wine cold. The material is water- and stain-resistant and comes in eight different colorways—now that's a versatile 18-year anniversary gift.
Spice up your partner's meals with this truffle-infused condiment pack. The set includes three of TRUFF's most sought-out flavors: black truffle hot sauce, white truffle hot sauce and black truffle oil. Yes, they really are as good as the reviews make them out to be.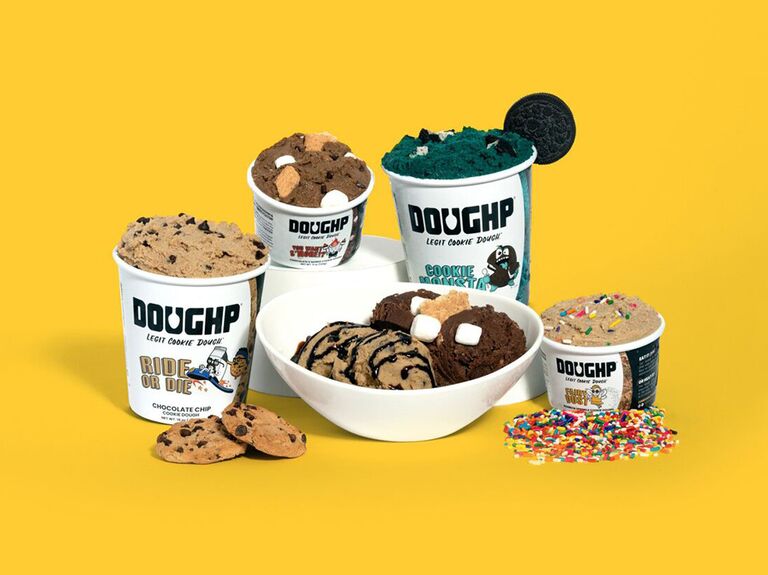 Looking for another tasty 18-year anniversary gift? There's nothing quite as delicious as freshly baked cookies. This gift set features Doughp's best-selling cookie dough (which can also be safely enjoyed raw!). The flavors include chocolate chip, rainbow sprinkle, cookies and cream, and chocolate s'mores—yum.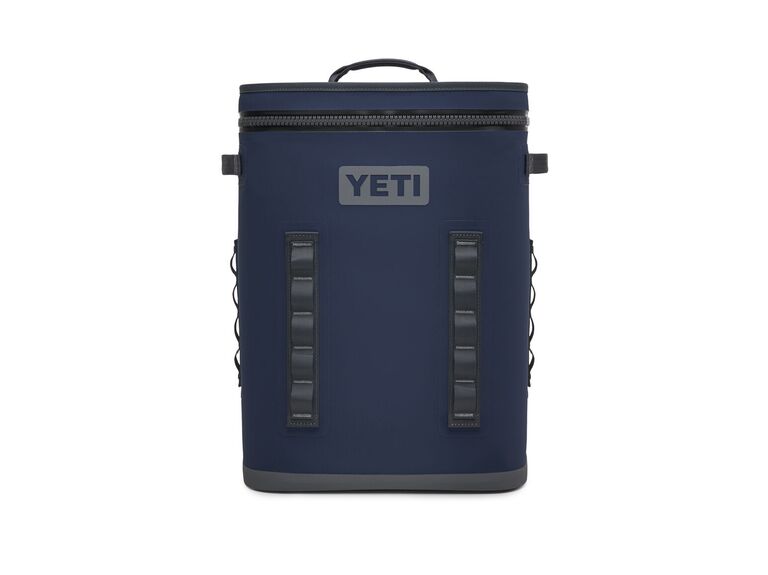 They'll be excited to receive this convenient waterproof backpack cooler to keep their beverages icy cold. Its ergonomic shoulder straps are designed to evenly distribute the weight for maximum comfort, especially if they enjoy long hikes or fishing trips.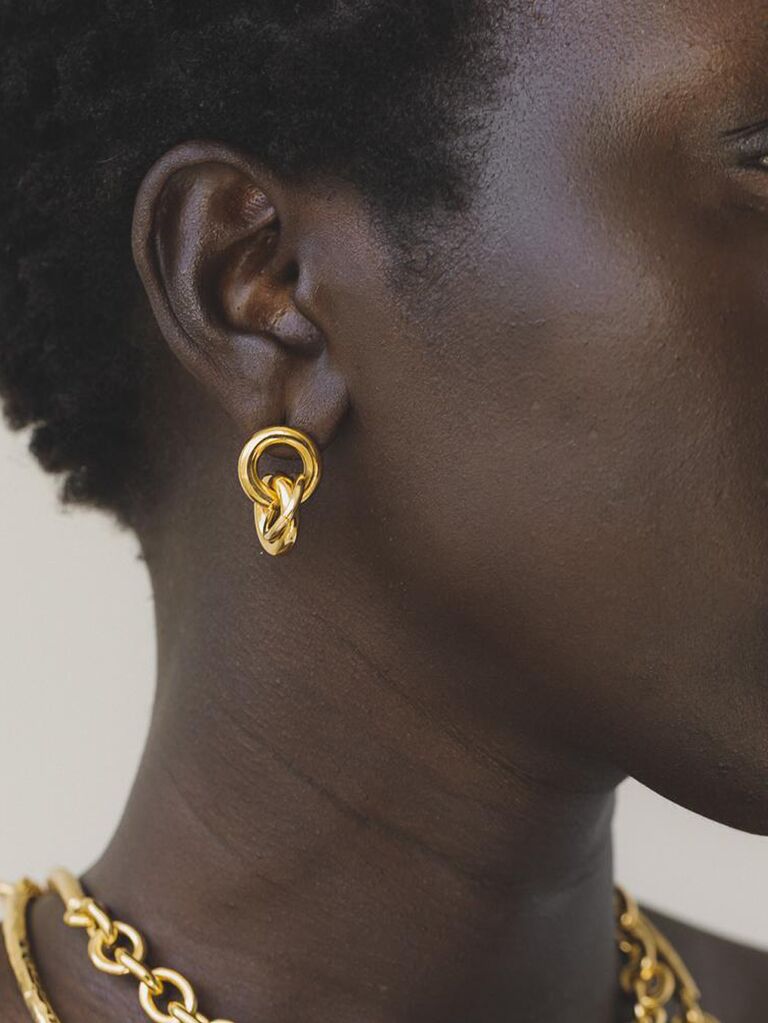 Another great anniversary gift idea for a jewelry-loving spouse? These link hoop earrings—an ode to your unbreakable bond after 18 years of marriage. Handcrafted by artisans in Kenya using traditional techniques, they'll love the simplicity of these elegant gold pieces.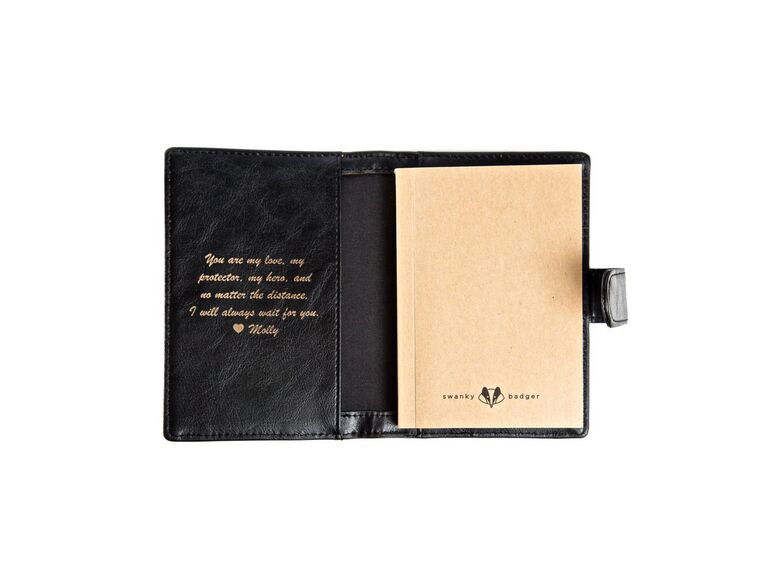 Upgrade their old journal with this pocket-size one, so they'll always have it when they need it. Personalize the leather journal with their initials and a sweet message, so every time they open it, they'll think of you.