6 Couples Activities Guaranteed to Cure Your Wedding Insanity
Stressed? Not anymore after one (or all) of these fun activities.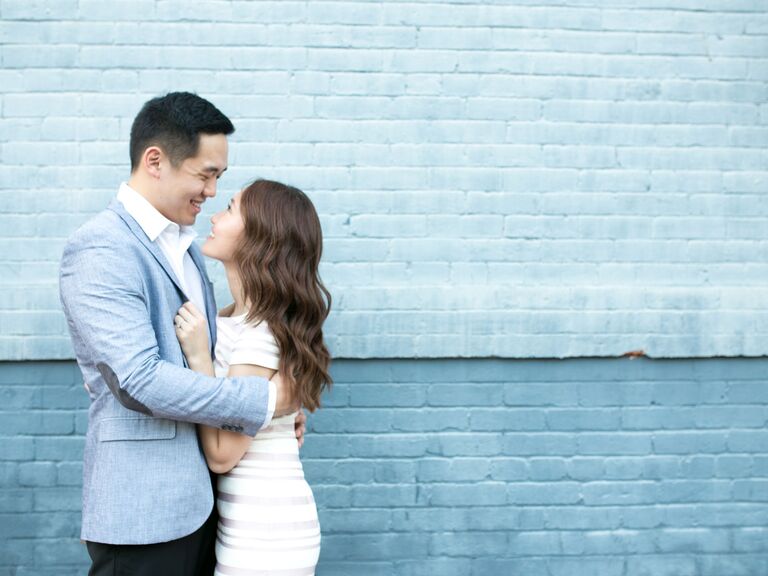 Anney Park Photography
Let's be real: Planning a wedding can feel like a full-time job—on top of your full-time job. With all those decisions and responsibilities, it's easy to see how some brides and grooms get bogged down in all the to-dos. Sometimes, you just need to take a breather. Get ready to clear your schedules and forget about picking the favors, because these stress-busting activities will help remove you from those nuptial hassles and restore your sanity.
1. Commit to a wedding-free weekend.
It probably sounds impossible, but for a full weekend, try to simply enjoy each other's company without mentioning the wedding—no hors d'oeuvres, seating charts or first dance song chit chat.
2. Enjoy time with friends.
Sometimes you just need to have a good time with friends. Go to dinner and drinks, or dancing and stay out late, or book massages and pedicures. Do whatever you and your pals love to do for fun—and again, try to avoid wedding talk.
3. Go on a fancy date.
Chances are, for the past few months you've been saving every penny to stay on your wedding budget. If you've done well, reward yourselves with a lovely, romantic dinner date. Why not throw in a movie or concert, as long as you're splurging a little?
4. Take a drive.
Reserve a weekend afternoon and head for the open road. Check out a charming spot a few towns over you've been meaning to visit. Play road games, listen to music or just enjoy the chance to have a nice, long chat. This is also a great time to test each other's map skills. And, while you're at it, why not get lost? If you can find your way back home on uncharted roads (without bickering and panicking) you can make it through anything.
5. Binge watch something.
This hardly needs explanation—there's nothing like a good flick for a fun, relaxing distraction. Start a new TV series, binge a movie franchise or enjoy your favorite actor's greatest hits.
6. Indulge in your favorite meals.
Especially if you both love to cook, create the perfect at-home date. Food shop together and take time to enjoy the meal prep process, along with a bottle of wine, of course. And don't worry about making everything perfect, the consistency of your cheese soufflé is no indication of your success as a couple.