Wedding Planning Tools You'll Love
These apps and website features make your top to-dos easy—and fun.
by The Knot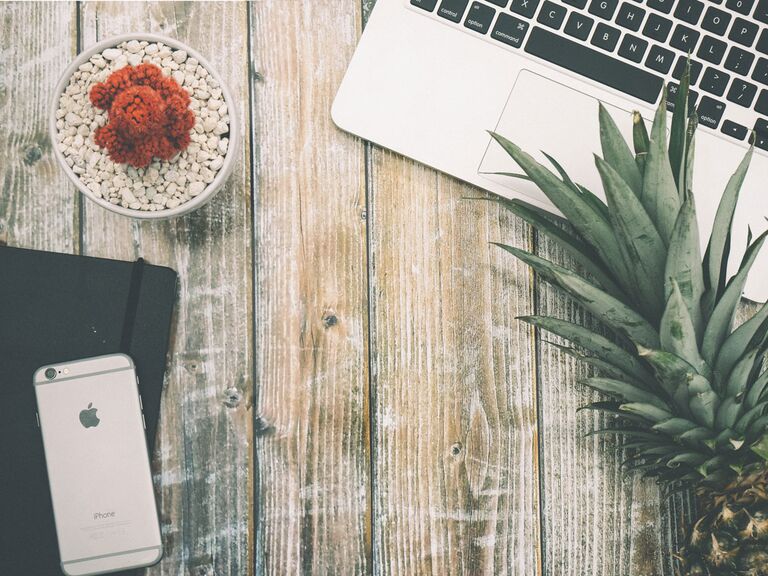 Our Apps
With tons of ideas, tips and helpful tools, consider this your personalized wedding organizer. We know nothing feels better than crossing items off your wedding to-do list, and the The Knot All-In-One Wedding Planner App makes it easy to keep track of your progress in one place. Our favorite feature? The wedding budget calculator, which gives you a personalized budget breakdown depending on the amount you want to spend.
Guest List and Wedding Websites Manager
Create your guest list and manage your wedding website, where guests can access the app to get essential details and share photos.
Search for the hottest dresses and rings, and see where you can find them in your area.
Our Online Tools
Style Quiz
After you take our fun quiz to figure out your dream wedding style, we'll match you with the right local pros to bring it to life.
Build your customized wedding website by choosing from unique design schemes and colors. The best part? It's free!
Research, read reviews and directly connect with top wedding vendors in your area, in all categories.
Register at your favorite stores and track all of your gifts.
Plan your entire wedding day to a T, from the hairstylists' arrival to the cake cutting—then share need-to-know details with your vendors and any other day-of helpers.
Find and book top-rated musicians, DJs, bands, photographers, entertainers and more for your wedding.
This site has simplified the hotel room booking process, making it easier to reserve rooms with the best rates.
Changing your name couldn't be simpler with this service that fast-tracks the entire process with one flat fee.