Get a Close-Up Look at "The Bachelorette" Star Kaitlyn Bristowe's $150K Engagement Ring
She's been flaunting the 3.5 carat sparkler left and right.
by Julia Naftulin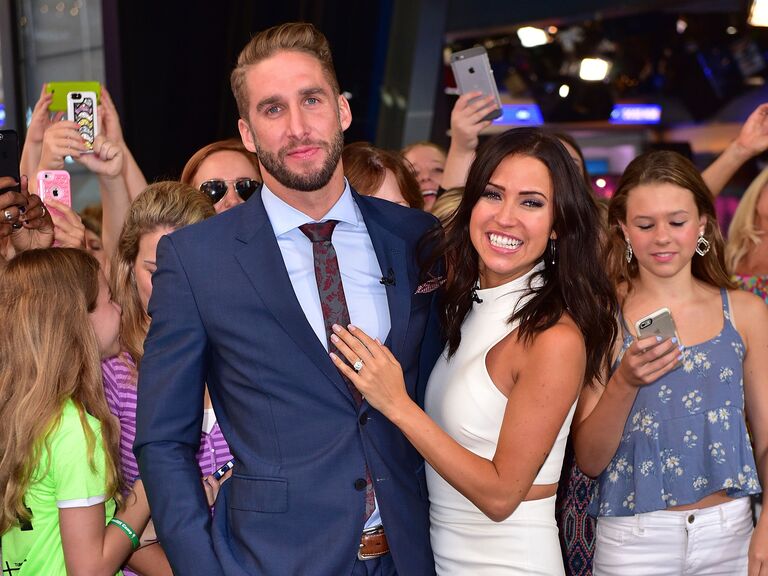 We can't get enough of The Bachelorette star Kaitlyn Bristowe's engagement ring -- and neither can she (rightfully so!). Bristowe has been flaunting her gorgeous diamond during TV appearances, all over social media and even in public, giving us plenty of glances at the Neil Lane sparkler.
The day after Bristowe and Shawn Booth got engaged, the 30-year-old former dance instructor appeared on Good Morning America, donning a white dress and her ring, which Booth picked out himself. And just like that, the 3.5 carat diamond (reportedly valued at $150,000!) set atop a twisted platinum band was out there for the world to see.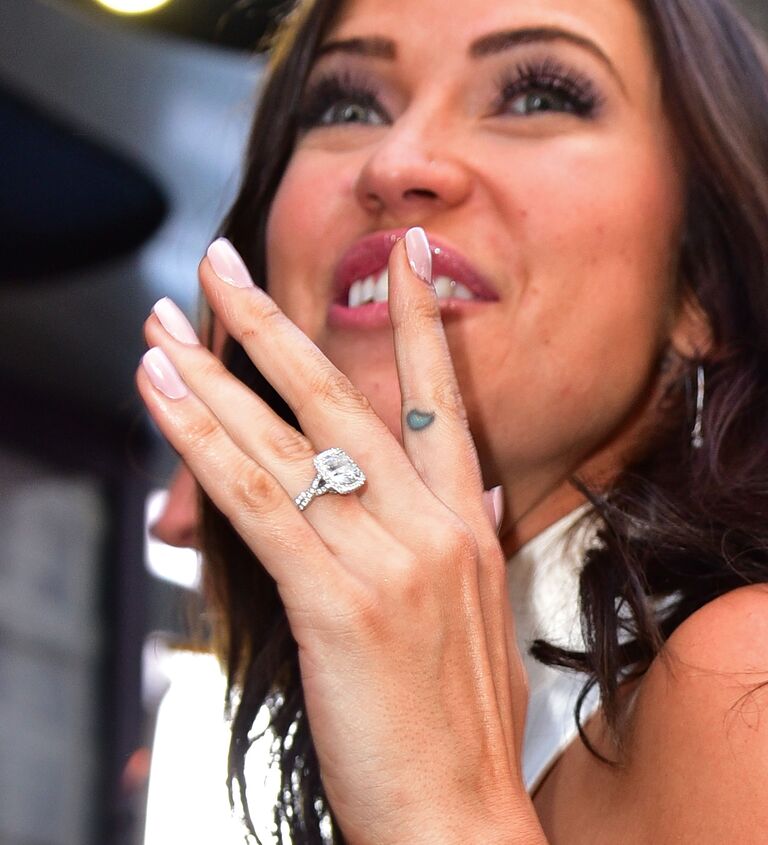 On Tuesday, the couple had their first date since going public with their engagement. Before heading out to dinner with friends in New York City, Bristowe gave us fair warning about all of the cute pictures she'd be sharing. "I hope everybody is mentally prepared for how many obnoxious Snaps, Tweets and Instagrams we're going to be posting," said Bristowe in a Snapchat video. Then, just as she had promised, Bristowe brought on a slew of Snapchats -- with her ring sitting center stage.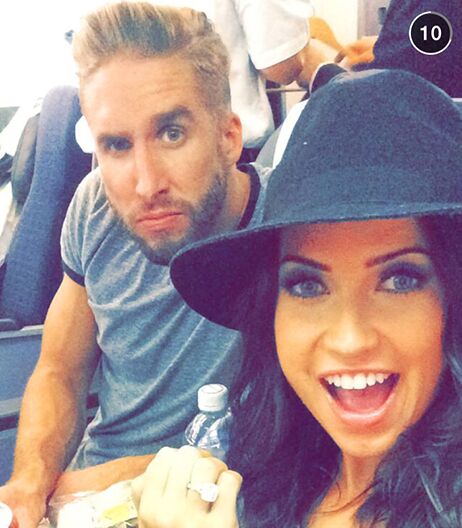 Kaitlyn Bristowe via Snapchat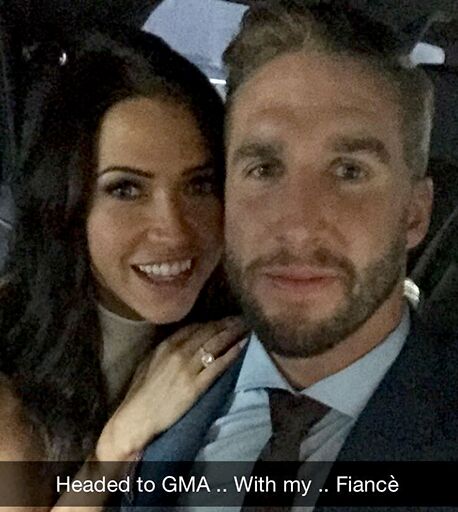 Kaitlyn Bristowe via Snapchat
According to People, Lane knew the sparkler was Bristowe's dream ring; she'd always wanted a round stone. And she got just that with her brilliant-cut ring surrounded by 160 smaller diamonds.
"I created this ring for her and I was thrilled when Shawn picked it," Lane told the outlet. "He knew what he wanted. Shawn was raring to go. He knew they had a powerful connection and he seemed certain she was the love of his life. He just knew he was the one."
Booth posted his own cute photo too, where Bristowe -- surprise, surprise -- showed off her rock of a ring. We don't blame you, girlfriend!