The Complete Guide to Planning a Destination Wedding in Jamaica
Your wedding guests will love the relaxing nature of this Caribbean destination.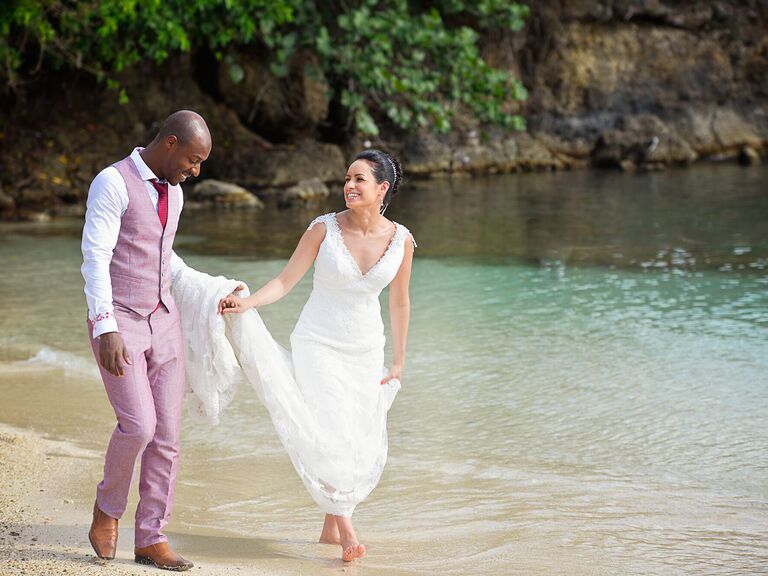 Sunset beach weddings aren't only possible in movies, especially if you decide to throw a destination wedding in Jamaica. From Montego Bay to Negril, Jamaica is home to some of the most beautiful Caribbean views with its sandy beaches and clear waters.
Couples may want to arrange an excursion to Seven Mile Beach or stay in an all-inclusive luxury resort. There's a reason why Jamaica is a popular destination wedding location, and most guests fall in love with the tropical island almost immediately upon arrival.
Although you won't be able to get enough of relaxing on the white sand beaches, before you actually land in the Caribbean island country, you'll need to get serious about planning the legal aspects of a wedding and general arrangements. As with most destination weddings, couples should turn to seasoned professionals on the island, especially when it seems like an insurmountable task to plan from a distance. We spoke to Nyika Taylor, an experienced wedding planner who leads Design VUs by Nyika in Kingston, Jamaica. The answers to your burning Caribbean destination wedding questions are below.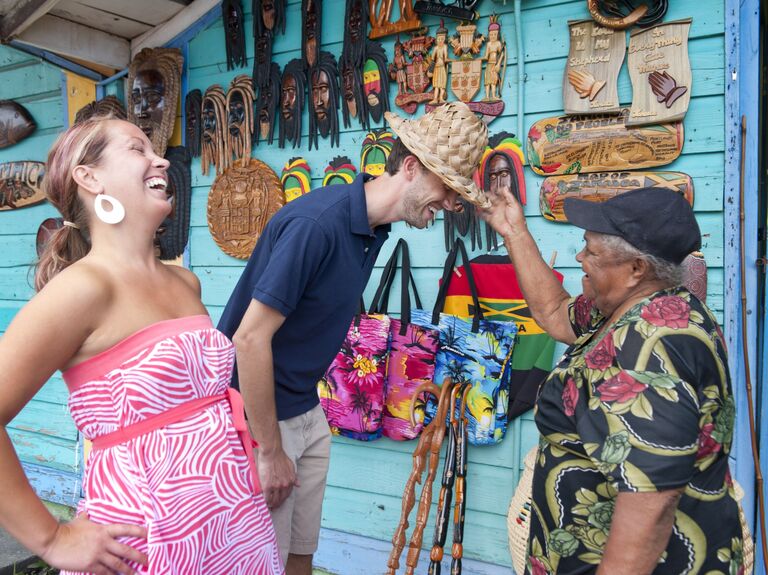 Why Couples and Guests Love Jamaica
The better question may be, what's not to like about Jamaica? The friendly atmosphere, tropical topography, mix of fun nightlife and relaxing beach ambiance is the perfect setting for your big day. Most couples may want to turn the wedding into an extended getaway. Guests will enjoy spending their time eating delicious Caribbean dishes, snorkeling, swimming, and engaging in other island activities. The island also comes with adventure and a fun nightlife scene.
The Best Places to Get Married in Jamaica
While you certainly can't go wrong when planning a destination wedding in Jamaica, some places are more popular than others due to their gorgeous views, exciting environments and full-service wedding offerings. Whether you're looking for a relaxed beachfront wedding or a glitzy resort event that will have guests talking for years to come, planning your perfect Jamaican wedding starts with picking your location and resort of choice. To narrow down your choices, here are a few of Taylor's favorite locations that she recommends to couples who are looking to celebrate their love in Jamaica.
Montego Bay: The nightlife, natural beauty and adventurous activities available set Montego Bay apart from your average island city. Not to mention, the location is close to the airport and home to one of Sandals Resorts' best-known properties. (An alternative is the quieter South Coast location where bungalows and villas abound.) Montego Bay is where most couples go for a spectacular, high-end resort wedding that has wedding guests partying all night long. Views from most beach resorts look like something out of a postcard, and visitors get their fill of island relaxation on the beautiful blue beach. Plus, it's home to some legendary nightlife and resorts that feature everything from private beach gazebos to world-class food.
Ocho Rios: The port town of Ocho Rios is home to not only luxurious beach views but rivers and waterfalls as well. Surrounded by lush vegetation, wonderful tours and opportunities for adventure, there's plenty to do in Ocho Rios. Don't forget to make the trip to the Dunn's River Falls and parks while you're there. Of course, you'll want to pick a resort that lets you wake up each morning admiring the landscape, and as Taylor explains, "many of these properties have an ocean view."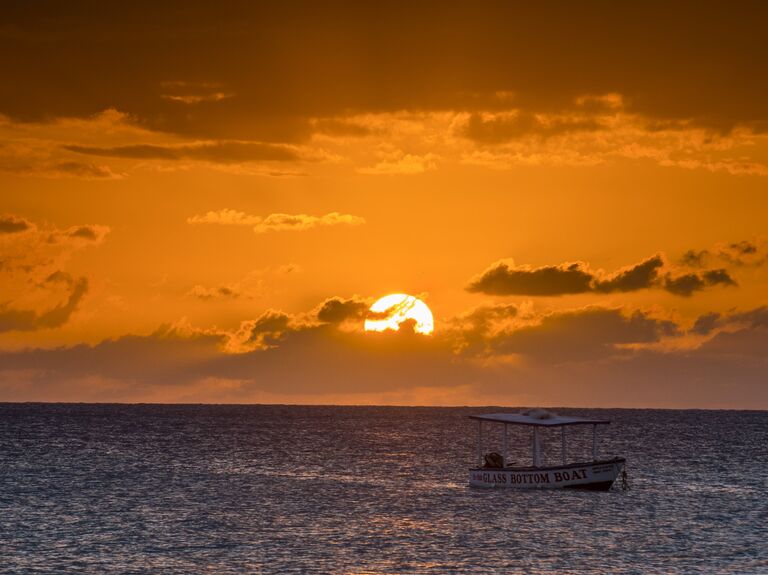 Negril: Enjoy the one-of-a-kind Seven Mile Beach in Negril where you'll be wondering if you really have to go back home or if you could just stay here for the rest of your life. Aside from the simply gorgeous beaches, "the resorts here are really breathtaking," Taylor says. The sunsets you'll catch at this Western resort city will be like none you've ever seen before, and you'll certainly have no shortage of wonderful venues and chic hideaways to choose from.
Jamaica Wedding Legal Requirements
Legal Weddings vs. Symbolic Weddings
Those interested in holding a destination wedding have the option to either host a legal or symbolic wedding. While legal weddings require you to get all of your paperwork in order, symbolic weddings help you save on fees and time. Many couples opt to legally marry in the US. They then hold a personal real wedding, which includes a symbolic ceremony and party for friends and family on the tropical island. Even destination wedding planners tend to recommend that their clients host a symbolic wedding to save on legal issues.
However, if you're set on making everything 100% legal in Jamaica, it's possible. Just be prepared to do your research, pay a few extra fees, and spend some time ironing out all of the details before you pop the sparkling wine and party all night to reggae.
Required Legal Documents
According to Taylor, those interested in legally tying the knot in Jamaica need to bring along a few legal documents. Both parties will need to present their birth certificates with your fathers' names on each. Couples are also required to show their photo IDs (US citizens will have to bring their passports), occupations, address, age, marital status and legal divorce papers or death certificates if either was previously married or widowed. Unlike some other countries, Jamaica does not require a blood test.
Legal Marriage Timeline
Since some of the legal legwork needs to be done on the ground, Taylor recommends you work with a trustworthy wedding planner who can help you through this process. About two weeks before your wedding, you'll need to reach out to the Registrar General's Department with all required documents. You'll need to be in Jamaica for at least 48 hours before the ceremony, and once you process your marriage license, you'll receive two copies of it in the mail within four to six weeks.
Legal Marriage Cost
If you're planning on making your wedding legal in Jamaica, you'll pay a few additional fees. First, couples should expect to pay application fees, as well as officiant and ceremony fees. They'll also need to mail their certificates to the US. Taylor notes that the estimated fees for your marriage license are around $70 USD, and fees for your officiant will be close to $100 USD, plus travel, depending on where you're holding your ceremony. If you need anything translated, it may cost extra. If, however, you work with a planner, resort or specific properties, most will offer a wedding coordinator to help work through fees and documentation to ensure that everything goes off without a hitch.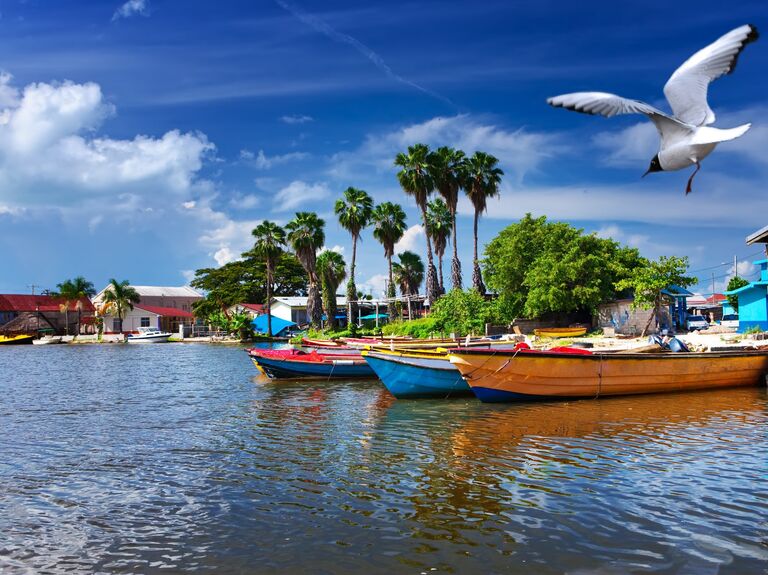 Jamaica Wedding Planning Tips
Once you've decided to hold either a legal or symbolic wedding, you can move on to the fun stuff: planning. Before selecting wedding attire or a specific hair and makeup artist, here are a few tips about Jamaica's weather, its top venues and budget expectations, all to throw your dream wedding. "You'll be sure to be wowed," says Taylor.
How to Get There
There are three international airports in Jamaica: Sangster International Airport in Montego Bay, Norman Manley International Airport in Kingston, and the Ian Fleming International Airport in Ocho Rios. Roundtrip flights to Jamaica will cost a few hundred dollars, and take around four to five hours from most major US cities, which makes it a great location for a fairly-close destination wedding. Upon arrival, the best way to get around is by taxi, car service or by rental car.
Jamaica Weather
The gorgeous, year-round tropical weather means no matter the month you choose to go, you'll have a great time. Jamaica's wet seasons are from May to June, and September to November. While these off-seasons may be great for your budget, prepare for the weather to possibly rain on your parade. Taylor suggests couples invest in renting a tent if they're set on hosting an outdoor wedding. The weather can always surprise you, and when it comes to getting married on a tropical island, it's better to be prepared than rained out.
Choosing your Venue and Vendors
There's nowhere in Jamaica that would disappoint. With its beautiful tropical atmosphere and friendly vendors, you'll have almost too many gorgeous wedding venues to choose from. Taylor urges couples look into local vendors and services when picking out options for their special day. "You don't have to go with a big name company to get what you're looking for," she says.
What sets Jamaica apart from other equally gorgeous Caribbean islands is the "warmth and passion that the wedding planners have," she says. These local professionals care about their craft and will make your special day one-of-a-kind. The best part? Jamaican wedding planners like to have an "element of surprise." Expect to know about 90-95% of what is planned for your special day. The extra 5% is something to look forward to that will make your wedding that much more memorable. Check out The Knot Marketplace to help find wedding planners, venues and vendors perfect for you.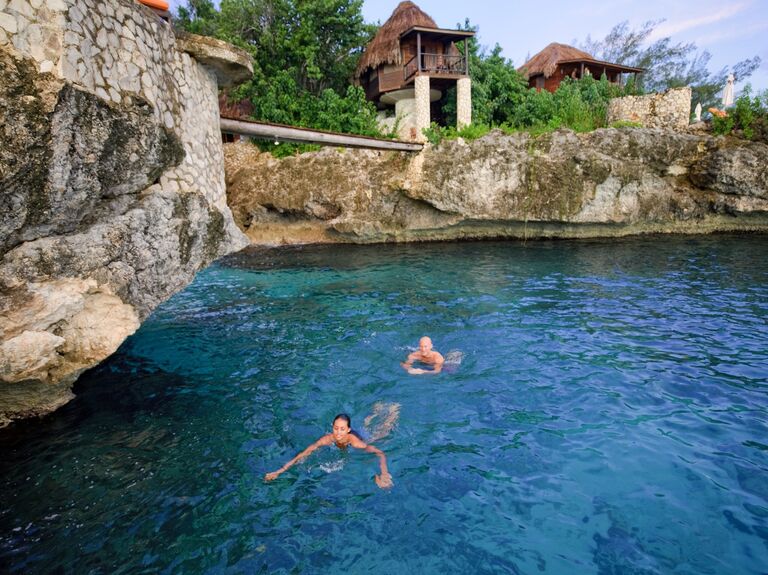 Budgeting Tips
"Budgeting depends on the overall look and feel that the client wants," Taylor explains. No matter your budget, you'll be able to have a gorgeous wedding at any price point. Weddings in Jamaica, in general, will cost less than their counterparts in the US, but keep in mind, prices can stack up at luxury and all-inclusive resorts.
The safe route is exploring wedding packages offered through resorts and hotels, which will free up some planning time and offer a straightforward budgeting option. Be transparent with your coordinator and planning team about your restrictions. They will move mountains (which are abundant in Jamaica) to ensure your dream destination wedding becomes a reality.