Everything You Need to Know About Getting Married in Oklahoma
Look to The Knot for local details about getting married in Oklahoma, from choosing your wedding venue to getting your marriage license.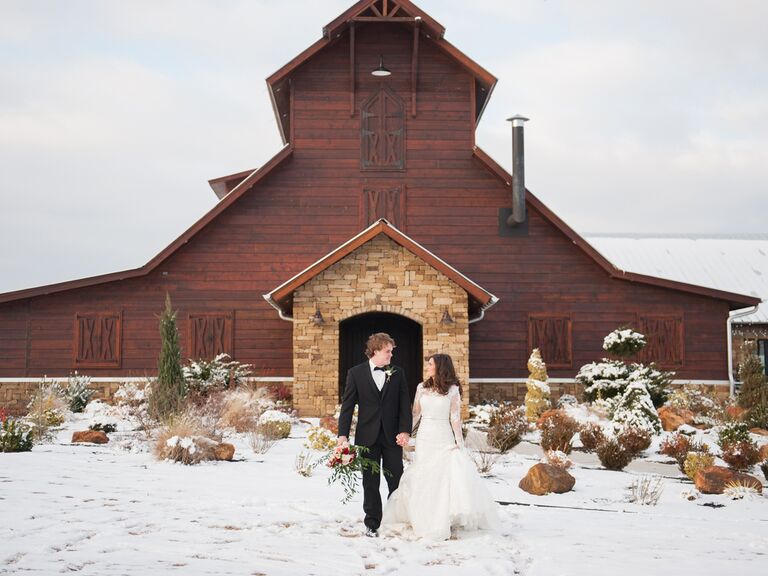 Holli B Photography

Ultimate Guide to Getting Married in Oklahoma
High plains, forests, mesas and mountains—these are just a few of the geographic wonders you find in the great state of Oklahoma. With a culture that combines elements of the south, southwest and the midwest areas of the country, as well as a varied population with a strong American Indian influence, Oklahoma is as diverse as its landscape. Wedding venues in Oklahoma embrace that diversity—from rustic barns offering a prairie backdrop to premier event venues with views of a city skyline, Oklahoma has plenty of options for couples.
Whether you were born and raised in the Sooner State or are marrying an Oklahoman, there are some things you need to know before tying the knot. Our comprehensive guide will walk you through all the information you need to get married here. From wedding venues and information on getting your Oklahoma marriage license to ideas for entertaining your guests once they get here, we can help make planning a little easier.
Top Wedding Trends in Oklahoma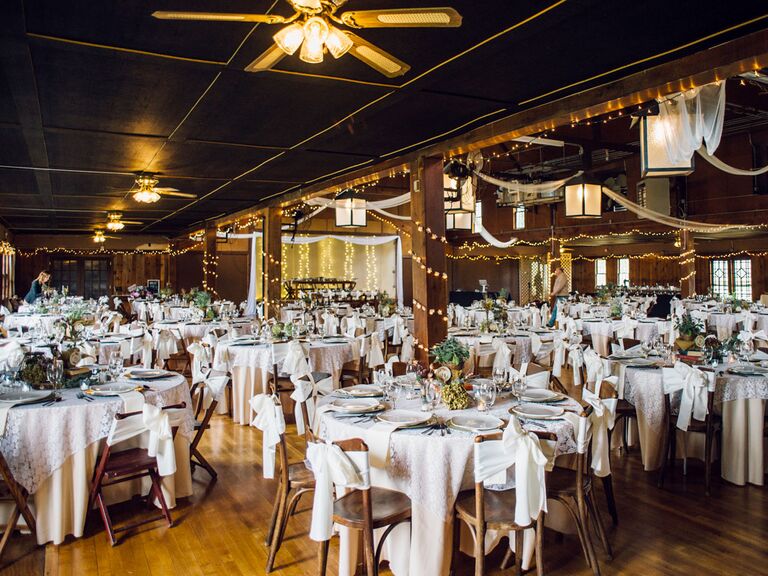 Oklahoma's diversity is good news for wedding couples, because it means plenty of wedding venue options are available. Country wedding venues in Oklahoma are extremely popular, but so are elegant ballroom soirees. No matter what type of venue you choose, it can likely be dressed up or down to fit your preference.
While as many as 70 percent of Oklahoma couples chose to throw a semi-formal or black-tie event in 2015, 29 percent opted for a casual wedding, which is a big jump from the 17 percent national average. Those looking for that relaxed feel have rustic choices like barns that allow guests to kick back and enjoy a low-key celebration. In fact, The Knot 2015 Real Weddings Survey revealed that 14 percent of Oklahoma couples celebrated their reception on a farm, which is double the 7 percent national average. Prefer something a little more chic while still sticking to your down-home roots? Many Oklahoma wedding venues seamlessly blend rustic surroundings with modern sophistication, offering a wedding look you can't find elsewhere in the country.
Oklahoma Marriage Rates and Wedding Costs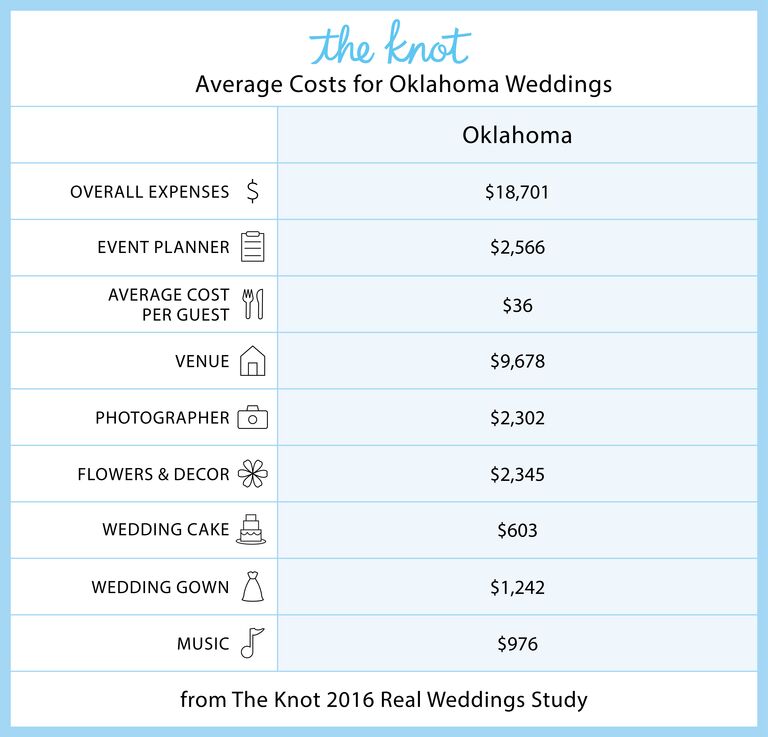 Planning a wedding can be a lot of fun, but affording it is another story entirely. No matter which type of wedding venue you choose or what type of theme fits your personalities, make sure you've created a budget and that you're sticking with it. The Knot Budgeter can help keep you on track! But before you take that important step, here's a little background info on how many couples are tying the knot in the Sooner State, plus what you can expect to pay for common wedding costs, as reported by The Knot 2015 Real Weddings Study.

Oklahoma Wedding Stats
So how many couples are actually getting married in Oklahoma? Turns out that marriage rates in Oklahoma come out ahead of the national average, with 7.1 out of every 1,000 people getting married, which is up from the 6.8 out of 1,000 nationwide. That should offer a little extra confidence that you are likely to find plenty of wedding pros who know their stuff when it comes to throwing a bash. More good news: Oklahomans pay far less than the national average for the overall cost of a wedding. Nationally, couples can expect to pay $32,641 per wedding, but in Oklahoma that figure averages at $22,524.
Budget Breakdown: Average Costs for Oklahoma Weddings
Getting a sense of what you'll pay for your wedding day expenses will make it easier to budget and negotiate with vendors. This data taken from The Knot 2015 Real Weddings Survey gives a good breakdown of the costs Oklahoma couples might plan to spend.
Top Cities in Oklahoma to Tie the Knot
There are plenty of wide open spaces, scenic landscapes and rustic wedding venues in Oklahoma, but its cities also hold major appeal for those looking to tie the knot. The central location and economic stronghold of these metropolitan areas make them some of the most popular places to get married in the state:
Make it Legal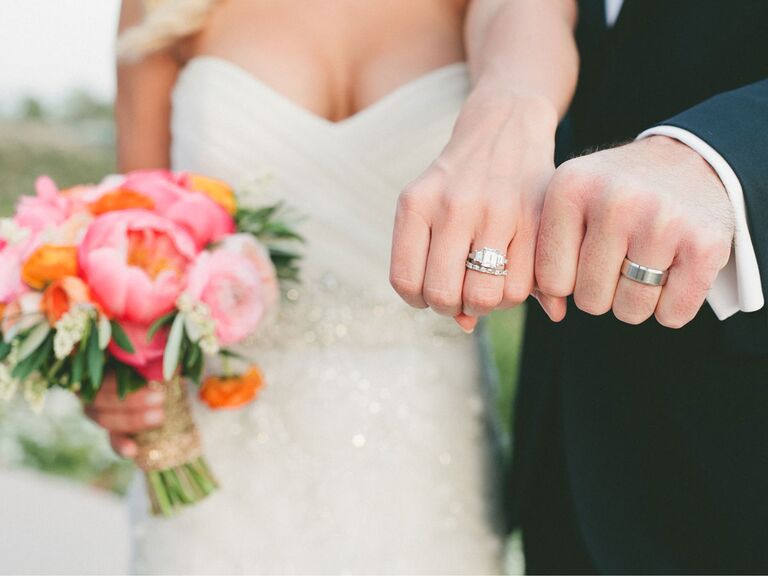 While we hope that planning your wedding feels like it's filled with fun events like cake tastings and finding the perfect DJ or band, don't forget the small but oh-so-important task of getting an Oklahoma marriage license. When the wedding day arrives, all your planning goes out the window if you don't have it. Also, taking care of details like permits and preparing to change your name(s), is equally important in the weeks and months leading up to saying "I do."
Getting an Oklahoma Marriage License: The Basics
In order to receive a marriage license in Oklahoma, both parties need to go to the county court clerk's office. You both should bring proof of age and identity, such as a driver's license, birth certificate or passport. There are no residency requirements to receive a marriage license, but the wedding must take place in Oklahoma. The license is good for 10 days after being issued.
Want to save some money? The fee to receive an Oklahoma marriage license is $50 but can be reduced to $5 if the couple presents a state-approved certificate demonstrating that they have received at least four hours of premarital counseling. As part of the Oklahoma Marriage Initiative, this counseling is free to all residents. Save some cash while strengthening the bond with your loved one—win-win.
Another way to get a marriage license in Oklahoma doesn't involve the state government at all. As a state with a large Native American population, Oklahoma allows tribe members to receive a marriage license from their own tribal governments instead—the Cherokee Nation has its own process and requirements for issuing a marriage certificate, for example. The circumstances and procedures for obtaining this marriage license vary by tribe.
Other Important Legal Requirements
Before signing a contract with your Oklahoma wedding venue, ask if there are any special permits you need or ordinances to note regarding noise, alcohol or time restrictions. Also consider special permits you may need for a reception held on private property. A backyard reception in Oklahoma City may need proper parking permits from the city beforehand so guests don't need to worry about their vehicles.
How to Change Your Name in Oklahoma
If you decide to change your name after the wedding, the process in Oklahoma is pretty straightforward. Generally, all you need is your marriage certificate to get the change on your driver's license and Social Security card. You can also check out HitchSwitch professional name change service or follow our simple guide to changing your name.
It's All About Timing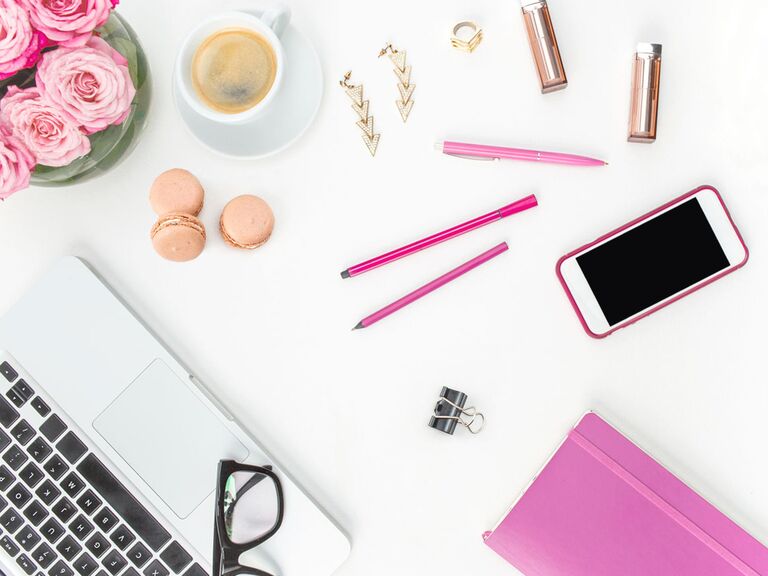 Nationally, fall is replacing summer as the wedding season of choice, but that isn't so in Oklahoma. In 2015, 40 percent of couples in the Sooner State opted to tie the knot in the months of June to August. Autumn fell at a close second, with 37 percent of couples choosing September to November nuptials.
The Four Seasons of Oklahoma
Oklahoma's weather that can vary greatly from day to day in any season. Summers are typically hot, with average July temperatures in Oklahoma City reaching 94 degrees. Winter is much milder, and the coldest month of January comes with an average high of 50 degrees. Despite the mild winters, snow and ice are still possible, so be prepared for inclement weather if you decide to host a winter wedding. Spring can be a volatile season for Oklahoma weather, which may be why many couples choose not to wed March through May. Severe weather is at its peak during these months, with heavy thunderstorms, hail and tornadoes posing threats.
Oklahoma Wedding Dates to Avoid
Depending on where you get married in Oklahoma, there are some important dates you may want to avoid in order to make sure that your wedding guests are comfortable and can easily find a place to stay. Ask your wedding planner or venue for tips about how to avoid major traffic times or local events that might make your wedding weekend more difficult for guests and more costly for you.
If you're on a tight budget, try to avoid common national holidays and busy weekends that tend to inflate the cost of everything! (We cover these dates for 2016-18 in our comprehensive guide). Additionally, here are some major Oklahoma activities in 2017 that you may want to note:
Oklahoma City Memorial Marathon (late April)
Norman Music Festival (late April) 
Tulsa International Mayfest (mid-May) 
Oklahoma State Fair, Oklahoma City (mid-September) 
Tulsa Oktoberfest (mid-October)
Great Guest Experiences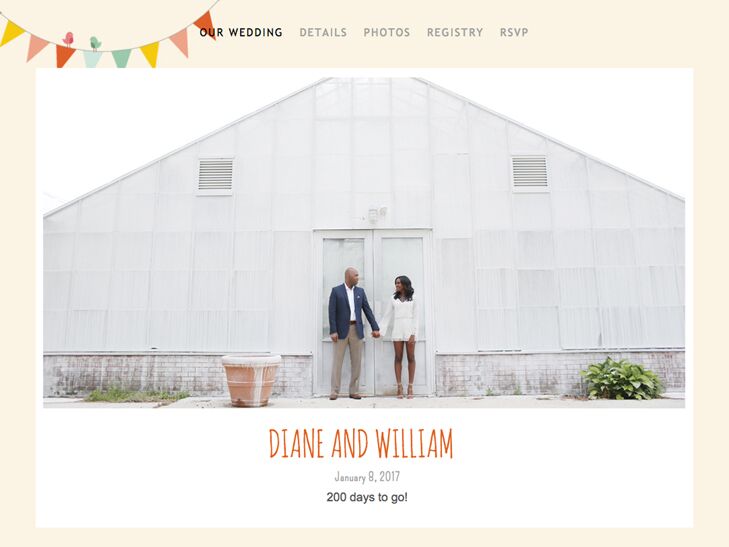 Helping your guests feel comfortable and welcome is one of the key ingredients to wedding success. With such a wide variety of unique wedding venues in Oklahoma, there are so many places for a celebration that is a true reflection of your couple style while also making it fun for your friends and family. No matter where you choose to get married, giving your guests a great experience starts with you creating your very own wedding website. It's a great way to keep everyone connected and informed.
Finding Your Way: Oklahoma Travel Info
Most people flying into the Sooner State use either the Will Rogers Airport in Oklahoma City or the Tulsa International Airport. Depending on your wedding location, guests may also choose to fly into Wichita Dwight D. Eisenhower National Airport, (Kansas) the Rick Husband Amarillo International Airport, Dallas Love Field or the Dallas/Fort Worth International Airport (Texas).
Oklahoma's extensive travel system—935 miles of interstate highways—makes the drive a breeze. The main throughways include I-40, I-44 and I-35.
Around Town: What to Do and See in Oklahoma
Guests traveling from outside the area will certainly want to check out area attractions, so help them make the most of their visit by suggesting things to do and see. Top tourist destinations in Oklahoma include:
Philbrook Museum of Art, Tulsa
Marland Estate Mansion, Ponca City
Oklahoma City Zoo
Museum of the Great Plains, Lawton
Oklahoma City National Memorial
Gilcrease Museum, Tulsa
Cherokee Heritage Center, Park Hill
Go Local: Food and Favors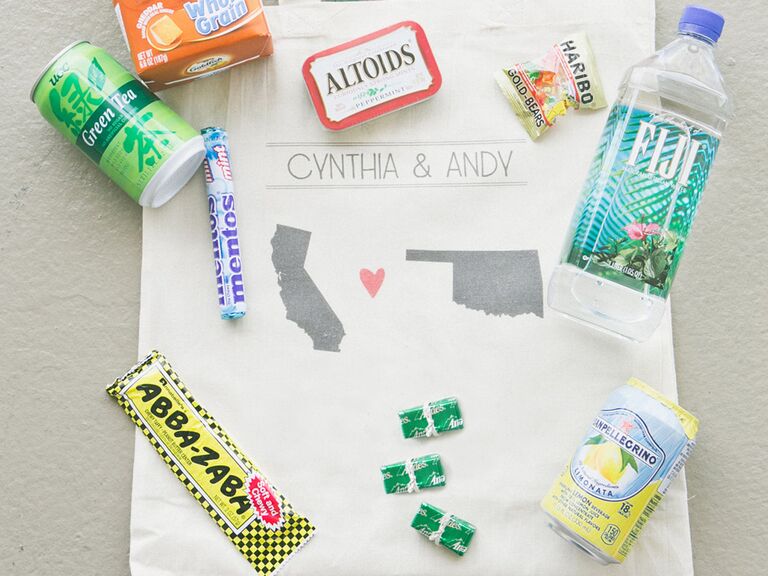 Guests traveling from outside the state will likely be interested in the culinary delights and culture Oklahoma has to offer, so consider incorporating a local menu into your reception, and then offer favors that double as souvenirs from the Sooner State.
Oklahoma Flavors: Unique Regional Foods for Your Wedding
If you want to go all-out, it isn't difficult to find a full-fledged menu to offer your guests. Oklahoma actually has an official state meal. Designated in 1988, this meal consists of fried okra, barbecue pork, squash, cornbread, biscuits, grits, corn, chicken fried steak, sausage and gravy, strawberries, black-eyed peas and pecan pie. True Oklahoma lovers can find enough variety among this menu to satisfy a hungry crowd.
Do Your Guests a Favor: Oklahoma-Inspired Take-Home Treats
Food isn't the only way to leave a lasting impression. Show your Oklahoma pride by giving your guests wedding favors or welcome items that reflect your love of the state. Try these unique ideas to get you started:
Welcome locals and out-of-staters alike with an Oklahoma tote bag.
Chocolate is a favorite across the country, but why not provide some that is locally made, like bark sprinkled with extra-fun flavors from Apple Tree Chocolate.
Anything with a "Made in Oklahoma" label is sure to delight, like pure beeswax lotion bars.
Check out The Knot Shop for other personalized favors.
Oklahoma City Guides
While Oklahoma is a large state, much of its population is centered around the two metropolitan areas of Oklahoma City and Tulsa, both offering a variety of Oklahoma wedding venues that embrace the look, traditions and cultures that make the state so unique. If you decide to have your wedding in one of these popular Oklahoma cities, use The Knot ultimate wedding vendor marketplace to find all the outside help you need to pull off the wedding of your dreams.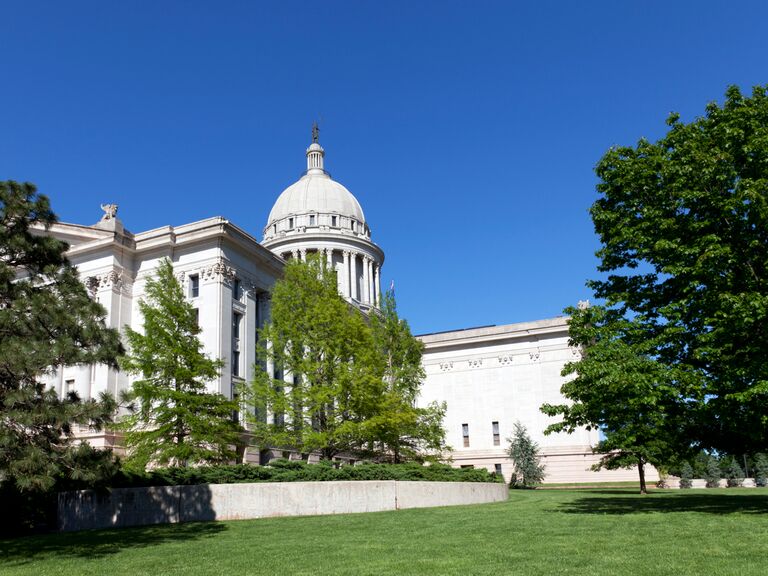 The capital and largest city in the state, Oklahoma City offers something for everyone. Nicknamed the "Horse Show Capital of the World," its rich cowboy influence carries through to many of its wedding venues, including the Rodeo Opry Theater and the National Cowboy and Western Heritage Museum. Other unique wedding venues in Oklahoma City include Rose Briar Place, the Harn Homestead and the Colcord Hotel.
If you have a lot of guests coming from outside the area, there are plenty of touristy sites to see in Oklahoma City. Thrill-seekers will love the Riversport Adventures Sky Trail, while history buffs may prefer the Oklahoma History Museum. Other favorite places to visit include the Myriad Botanical Gardens and the Oklahoma City Zoo. After a day sightseeing, bring your guests to get a fried onion burger at Tucker's Onion Burgers or lamb fries at Cattlemen's Steakhouse, both considered city staples.
For local Oklahoma City vendors, check out: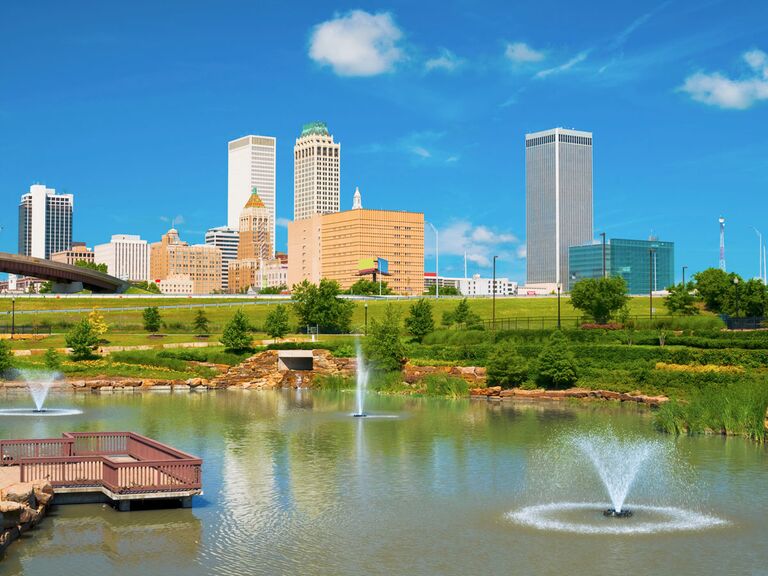 Oklahoma's second largest city appeals to many wedding couples who want a wedding with a big city feel and a unique atmosphere. With its 400,000 people and diverse cultural presence, Tulsa certainly offers that. The city has a variety of wedding venues, restaurants, accommodations and attractions to appeal to almost any couple. Known as one of America's "most liveable cities," it is also considered the center of Oklahoma's art scene, offering a rich cultural legacy that includes the Tulsa Ballet, Tulsa Opera, an active Performing Arts Center, the Gilcrease Museum and art scattered throughout the city.
Tulsa is home to many beautiful wedding venues like The Lodge at Bridle Creek, Hyatt Regency Tulsa and the Dresser Mansion. In their downtime, guests can explore all the city has to offer, like the Cherry Street and Brookside Districts, Utica Square and the Brady Arts District. The scenic Arkansas River trails and many outdoor recreation facilities provide opportunities for wedding photos while allowing everyone to take a break from the bustle of the busy city life.
For local Tulsa vendors, check out:
Check out more Oklahoma wedding inspiration here.
Don't forget to download The Knot Wedding Planner app—it's a must-have for on-the-go planning.
Download for iOS: Wedding Planner App by The Knot
Download for Android: The Knot Wedding Planner