PreGifting Is a New Wedding Crowdfunding Website—Would You Use It?
This new crowdfunding platform is for weddings only, letting couples receive monetary gifts before their wedding day.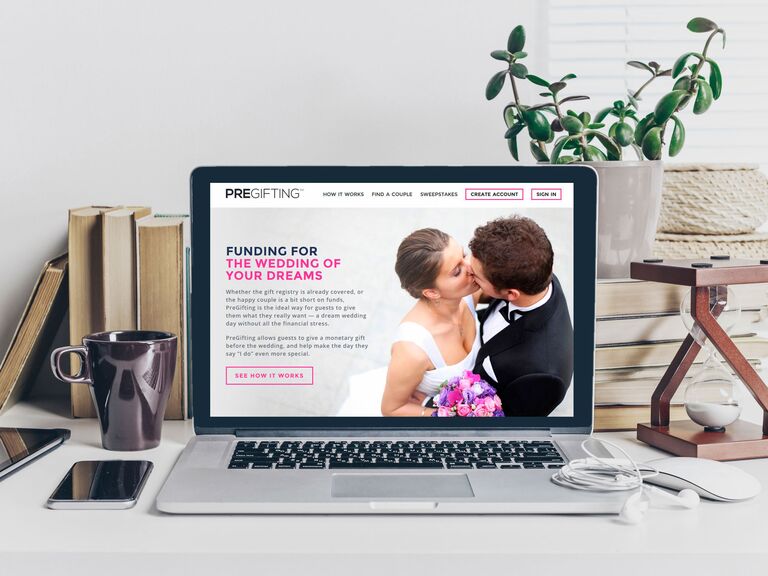 As more couples are turning to crowdfunding sites to finance their weddings, there's now a new crowdfunding platform specifically for "I dos." Launched today, PreGifting allows US couples to receive monetary gifts from their nearest and dearest before their wedding day.
PreGifting aims to "alleviate the financial stress couples feel as a result of the rising cost of weddings in the United States," according to its press release. It's free for couples to create a profile with a quick sign-up time. Once a wedding profile has been created, it generates a secure campaign link, which users can instantly share with family and friends of their choosing. Those loved ones can use a credit card from anywhere in the world, and the money is instantly shown in the couple's account, and mailed via check at the end of the "campaign." And like most crowdfunding websites, the gift givers' amounts can publicly remain anonymous.
While cash registries are becoming more common, crowdfunding your wedding is a whole other topic, and we're in the camp of seeing it as potentially crossing the line (your guests could get offended easily, for one thing).
What do you think? Would you use PreGifting?