3 Things You Need to Know About a Honeymoon Registry
Want your guests to help you pay for your honeymoon? Read this first.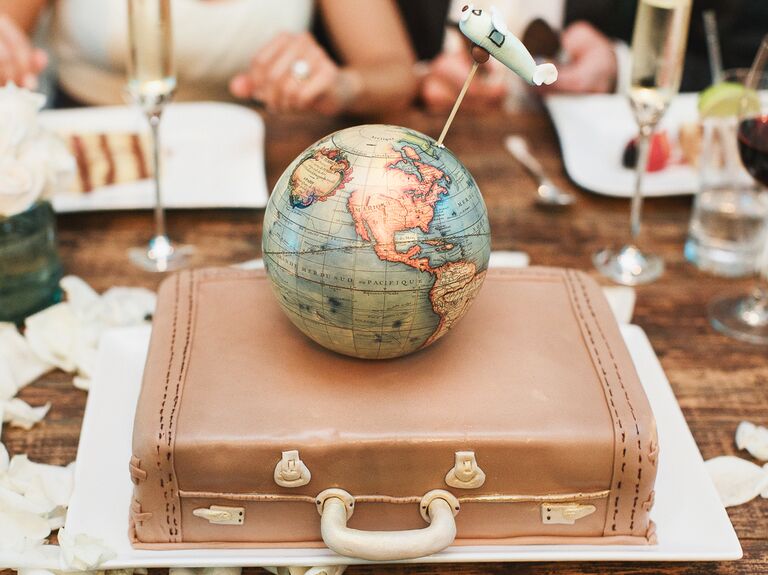 Brian LaBrada Photography
Let's face it—not everyone getting married wants another set of steak knives. According to The Knot Real Weddings Study, 76 percent of couples live together before marriage, so it's likely that you already have a lot of the household items that make up a traditional registry. Sure, you may want to upgrade a few things, but maybe you want something else entirely, like an awesome honeymoon. Are we speaking your language? More couples are opting for nontraditional wish lists like honeymoon registries. Let's break this down.
What are honeymoon registries?
A honeymoon registry allows you to accept "gifts" in the form of experiences and things that center around your trip. You can create various price points and guests can choose an total adventure package or put money toward a gift that may be more than they'd like to spend. For example, a bottle of champagne upon arrival to the hotel might be tagged at $75. A guest can buy the full bottle or put a $50 "gift" toward the bubbly. Listing your wishes, from candlelit dinners to zip-lining, allows guests to get excited about what you'll be using their gift for. "We gave them a couple's massage in Hawaii" has a nice ring to it, right?
How do honeymoon registries work?
You can set up your online registry on our new digital cash registry, The Knot Cash Funds. Create funds for your entire honeymoon or break up the travel, lodging and experiences (think: a hot air balloon ride, couples massage and scuba excursion) with exact amounts, or choose to create funds with hidden amounts so that guests can contribute what they're comfortable giving. Once gifts are given (amounts are deposited directly into your bank account), you can put the money toward whatever you'd like. If your guests pooled their money for a deep-sea fishing excursion but a day floating on a catamaran is feeling more on point, you can totally set sail.
How do we let our guests know we're having a honeymoon registry?
The perfect place to host your registry information, traditional or otherwise, is on your wedding website. Include a link to your Newlywed Fund (and any other registries too). You can also use your website to share a bit more about the trip you're planning and encourage guests to contribute to the fun. (Bonus: The Newlywed Fund is also directly accessible in The Knot Guest List Manager too to organize your gifts of who gave you what.)