The 8 Dos and Don'ts of Wedding Websites
Even if you've created your wedding website already, you should still check out this cheat sheet to see how it's done.
by The Knot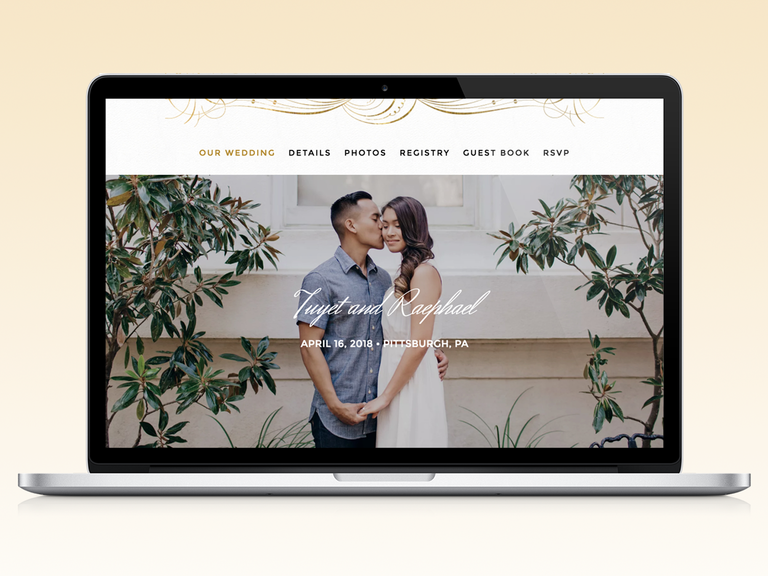 Setting up your (free!) wedding website on The Knot is likely one of the first things you'll do after getting engaged (maybe almost immediately following the social media post announcing your new hashtag). With your wedding website, you're laying the foundation of the celebrations to come and giving your guests a first taste of what to expect—so it's important to get it right. Below, find the top dos and don'ts of wedding websites so you can make sure yours perfectly encapsulates your style. 
Don't be afraid to leave things out.

Don't forget about out-of-towners.

Do include fun stories and personal touches...

...But don't go overboard on information.

Do include registry details.

Don't forget to take advantage of the bells and whistles.