The Most Creative Things Couples Are Putting on Their Cash Registry
Pizza ranks high on the list.
by Jessica Molinari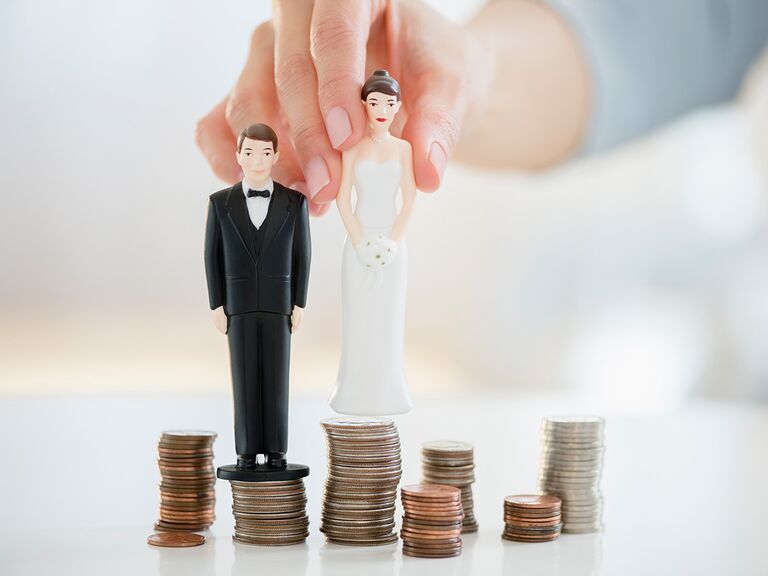 Cash money—it's what we all want as a wedding gift, right? The problem is how to get it. It's always been considered tacky or taboo to straight out ask for cash as a wedding gift—that is, until now. Enter the new digital cash registry on The Knot, The Newlywed Fund. The money-based offering allows you to ask for cash (and for your guests to gift it) in a more meaningful, personalized way by specifying exactly what each monetary gift is going toward. While most couples use their cash registry to fund their honeymoon meals and excursions or even the down payment on their first home, others get a little more... creative. Below, find some of the most unique, funny and downright genius items couples have used The Newlywed Fund for. Maybe you'll even get some ideas of your own.
A New Pet
Finally, your dream of registering for a fluffy friend has become a reality.
Pizza
Yes. Just yes.
Beer, Wine, Tequila, Champagne—Basically Any Boozy Beverage
Cheers to that!
Tacos
Taco Tuesday date night? Count us in!
Sriracha Fund
There's no such thing as too much sriracha.
A Fence
This one appeared on many cash registries. Instead of having the neighbors foot the fence bill, make your friends and family pay for it!
Trips to Foreign McDonald's
That's A LOT of dollar menu french fries.
Señor Frog's Admission With Open Bar
This couple is totally owning their choices and we're here for it.
Princess Kitty's New Water Bowl Fund
That's gotta be one pretty awesome water bowl.
25 Square Feet of Fake Grass to Surround the Pool
Just what everyone wants to gift their friend: grass.
Netflix 6-Month Subscription
File this one under "genius." If your ideal date night includes pizza, wine and a five-hour long Netflix binge, this one's for you.
Hotels.... With Showers
Is there such a thing as a hotel room without a shower? We'd contribute to this fund out of sheer concern.
Make Enrique Do His Backstreet Boys Dance!
Ahh—the gift of watching people make fools out of themselves.  
General Household Items (Towels, Kitchenware and So on)
You know you can still set up a traditional registry for these items, right?
Fireball Toast
Who needs a champagne toast when you can have a Fireball toast?
Adulting
We get it, adulting is hard, and incredibly expensive.
Bread, Cheese and Wine Fund
This couple clearly has their priorities straight.
Cabbage
So. Many. Questions.
Doors, Doors, Doors and More Doors
How many doors does one couple need?
Cause We Love Money!
At least they're honest.