7 Tips for Using The Knot Registry That Couples Need to Read
Take your wedding gift wish list to the next level.
Ready to perfect your wedding wish list? If you've already set up your registry with us, these not-so-secret The Knot Registry tips will take your gift list to the next level. (And if you haven't, they're the perfect starting point.) There are so many cool features on The Knot to help you make your registry exactly how you want it. For starters, you can register for all the best wedding gifts with our all-in-one wish list, from top-trending products to personalized cash funds and gift cards. To make the most of all these features (and more), just keep scrolling. We've got insider tips to make sure your registry on The Knot is the best it can be.
Let The Knot Registry Store be your guide.
Staring at a completely blank wish list? Or maybe you've added everything you can think of and you're coming up short? Not to worry, just go to The Knot Registry Store for all the inspiration you could possibly need. Our online store is curated by experts at The Knot who are up to speed on all things registry. You'll find tried-and-true favorites (think: Le Creuset Dutch ovens) as well as the latest trending brands and housewares (hello, colorful wine glasses).
But that's not all: We've also created handy collections within The Knot Registry Store like "Game Day," "Health Kick" and "Adventure Awaits." That means you can find the gifts that best suit your home and lifestyle with the click of a button. Adding the things you really want to your registry has never been easier. No more spending hours scrolling through hundreds (and hundreds) of housewares.
Get inspired by The Knot Registry Awards.
Another top The Knot Registry tip for creating an amazing wish list? Check out The Knot Registry Awards. We know it takes a lot of time and effort to comb through all the different wedding gift ideas out there (especially when it comes to appliances—so many different brands and models!). That's why, every single year, we do the work for you and select the very best items to add to your wish list.
Browse our editors' and couples' favorite picks for your kitchen, bathroom, home gym and beyond. We also awarded our top registry ideas for life outside your home, like the best travel gear and experiences. By taking advantage of The Knot Registry Awards, you can cut down on the time spent comparing different products and go straight to the gifts our couples request time and again.
Create a one-of-a-kind cash fund.
One of our biggest pieces of advice when it comes to The Knot Registry is to make the most of our cash funds. The Knot Cash Funds lets you create a fund that guests can donate to for pretty much anything you want. It's one of the easiest ways to personalize your wedding wish list and it makes asking for cash gifts much more straightforward than just word of mouth. Take the opportunity to make a cash fund that reflects your wants and needs as a couple, whether you're saving for a downpayment, eliminating some debt or planning a globe-trotting adventure. And speaking of adventures, you can also use it to create a honeymoon fund!
The best part about The Knot Cash Funds is that you can make it special for guests too. Give your fund a name and add a personalized description letting your loved ones know exactly what you plan to use the money for and how they're helping you kickstart your happily ever after. Who said monetary gifts were impersonal? Not anymore.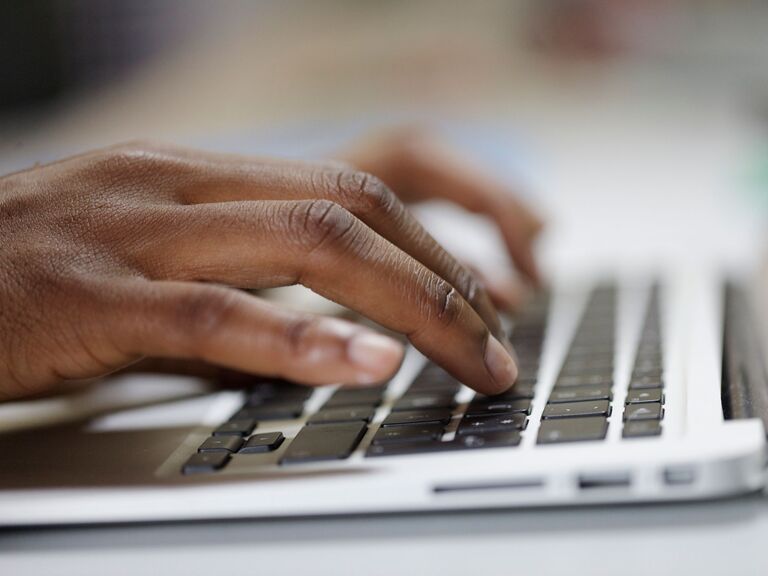 Personalize your registry profile.
Optimizing your registry for guests means you're way more likely to receive the gifts you want the most. And luckily, there are lots of ways to personalize your registry profile on The Knot. The best place to start is with your free wedding website, since that's where most guests will find out your registry information anyway. Through your registry settings, you can add a note to the registry page on your wedding website. Use this space to share a few extra details about what influenced your wedding gift picks, what you're most excited about receiving and, of course, to say a huge thank you in advance. Once guests read it, they'll have a much better understanding of what's important to you both.
A personalized greeting for your loved ones isn't the only way to let them know which items are at the top of your wish list. You can actually mark specific gifts as a "Top Choice" on The Knot Registry, making it instantly clear to guests which items you'll really, really appreciate. Plus, you can add short and sweet notes for individual items if you want to explain why you chose them or how they will impact your newlywed life. Every little detail is another way to connect with your guests and encourage them to purchase the gifts you're most interested in.
Add wedding gifts from any online store.
Another need-to-know tip for making your wedding registry on The Knot even better? Use our browser button to add items from any online store to your wish list. This downright magical tool is easy to add to your browser; just drag and drop the "Add to The Knot" button from the bottom of your Registry Overview page to your bookmarks bar. Then, whenever you come across something you really love that's not in our registry store, you can still add it to your wish list by clicking on that "Add to The Knot" button. You don't have to set up a whole new registry with that retailer or send your loved ones to 10 different stores while gift shopping. Basically, your options are now endless when finalizing your registry.
Keep all your registries in one place.
Many couples choose to have one or two additional wedding registries at different retailers. Stores with lots of brick-and-mortar locations are especially popular as it gives guests the option to shop in person. To help streamline the process for you and your guests, The Knot Registry is partnered with a slew of popular retailers.
So, what exactly does that mean for your registry? As long as you signed up with the same email address, wish lists at any of our registry partners will automatically sync with your all-in-one registry on The Knot. It's convenient for you because you can easily keep an eye on all of your wish lists, and it's convenient for your guests because they can find everything they need using one URL. A registry that's easy to shop means getting more of the gifts you actually want.
Manage everything from the palm of your hand.
Perhaps the best The Knot Registry advice we can give you? Download our handy wedding planning app. In addition to style quizzes, access to local wedding vendors and many more planning tools, you can also manage your registry. Browse gift ideas, create cash funds, link store registries and more all from your phone. Having such quick and convenient access to your wedding wish list makes it super easy to keep on top of things. When you can quickly check how many items are left on your registry, you're able to update it promptly so that your guests always have plenty of options (and price points) to choose from. It's a win-win for you and your loved ones.