These Are the Top Romantic Weekend Getaways for 2020
According to a new survey from The Points Guy.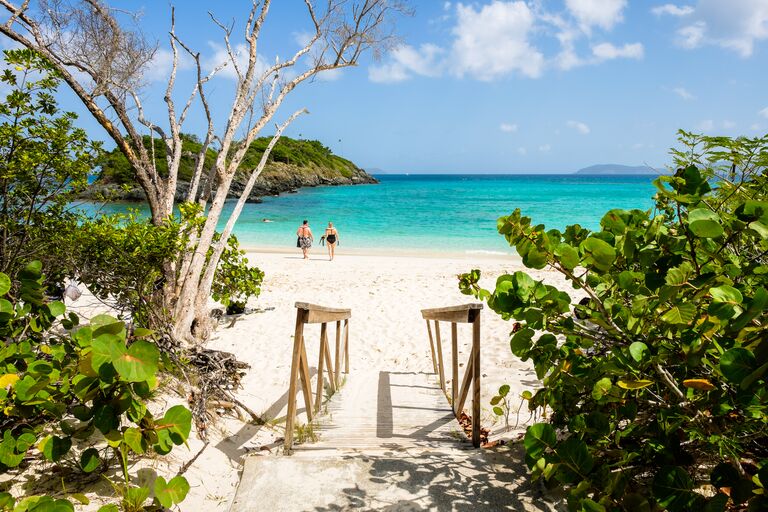 Shutterstock
We have included third party products to help you navigate and enjoy life's biggest moments. Purchases made through links on this page may earn us a commission.
This year will offer up plenty of opportunities to enjoy a long romantic weekend getaway with your fiancé or life partner. Whether you choose a snowy ski town for a romantic weekend trip over President's Day Weekend or a sweeping last-remnants-of-summer trip to New England, The Points Guy recently compiled data from close to 1,300 respondents spanning generations to narrow down romantic weekend getaways—near or far.
One of the top outcomes was that 43 percent of those surveyed chose the beach as an alluring and appealing option for a romantic weekend getaway, while the second place category went to national parks with 23 percent of respondents choosing natural splendor for a couple's vacation idea. Regardless of where you're currently located, if you're looking for romantic weekend trips or honeymoon ideas, we break down the data for you so that all you need to do is book a short vacation with your significant other. From there, you'll be able to simply enjoy your mini-moon, engagement-moon or your milestone wedding anniversary for beautiful memories for years, if not decades, to come. See the most romantic weekend getaways below.
The Florida Keys
If you're on the East Coast, one of the most beautiful beach destinations in the country, the Florida Keys, is also the ideal spot for a romantic weekend getaway. Think: swaying palm trees, pristine white sand beaches against crystal clear blue water that turns purple at sunset. The region is teeming with activity and home to multiple U.S. National Parks, and 3,600 acres are protected by the Florida Keys National Marine Sanctuary. Mother Nature has never been so kind, especially to couples who want to beat brutal winters up North and across the Midwest, as the Florida Keys is a short flight away to heaven.
Where to Stay: The Kimpton Key West, The Moorings Village
California Wine Country (Napa and Sonoma)
Imagine biking along wine trails against the glorious vineyards and hills dotting the California Coast. Both Napa and Sonoma made the list for obvious reasons: Couples who enjoy wine (and by that, delicious pours of Cabernet Sauvignon and beyond) will want to soak in the glorious Cali sunshine as they savor the world's finest dining establishments, fresh local ingredients and beautiful landscapes (all accompanied by full-bodied, robust flavor).
Where to Stay: The Francis House in Calistoga; Casa Madrona Hotel & Spa in Sausalito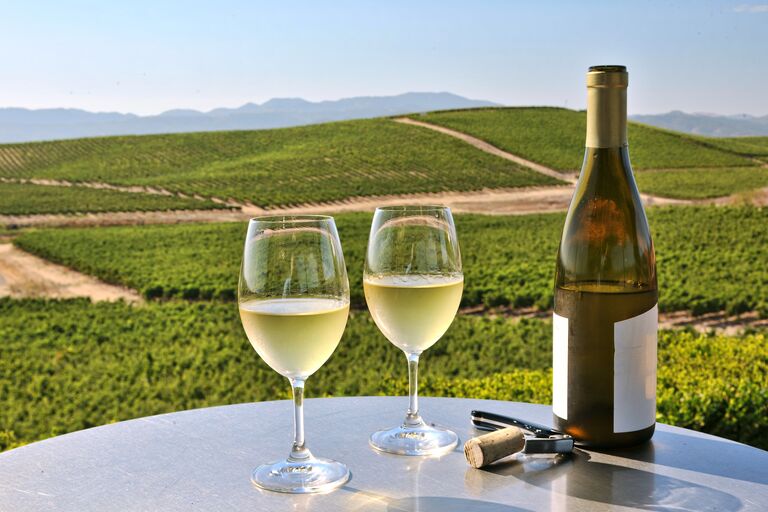 Maui, Hawaii
Aloha and maybe never leaving? Maui continues to top the list as a romantic weekend destination for its range of experiences that will keep couples endlessly entertained. If you're located on the West Coast, this easily-accessible haven is a great spot for a weekend trip with mouthwatering culinary options, lush hiking trails and spectacular sunsets against the sweeping Pacific. One particularly fun fact to note is that this year, the second annual Four Seasons Maui Wine & Food Classic line-up will take place over Memorial Weekend.
Of course, there are plenty of local spots to visit as Maui's tourism industry rivals the chocolate and coffee businesses. Finally, for those who want to extend the stay, Maui isn't just a weekend getaway spot for lovebirds. It truly remains a top honeymoon destination in 2020.
Where to Stay: The Four Seasons Maui at Wailea; The Montage Kapalua Bay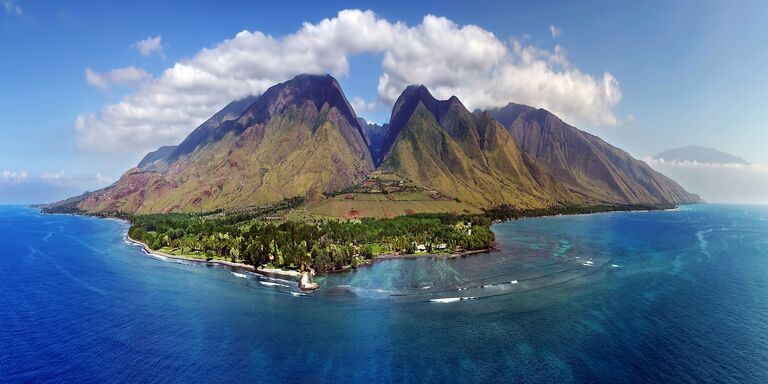 Montreal, Canada
Up North, consider Montreal for a romantic weekend getaway. The largest city in Quebec has just about everything necessary for a formulaic romantic weekend getaway. Downtown Montreal includes spots like a botanical oasis called Kampai Garden, as well as a mural tour along the Saint-Laurent for cultural activities galore.
One editor at The Knot says Old Montreal is especially a worthy spot to visit. "It looks near-European with its cobblestone streets and cool architecture," she remarks. "It's straight out of a storybook with a great food scene and nice date night options, adorable sidewalk cafes and fun speakeasies. Plus, the best bagels… in my opinion." Of course, the French-speaking population adds a romantic element to the charm of the entire province itself. And, if you're considering a road trip, there's nearby Quebec City, made popular in the last five years by films, TV shows, and even the K-Drama, Guardian: The Lonely and Great God, which has caused an uproar in featured dining establishments, sweeping architectural outdoor spaces and that iconic red door.
Where to Stay: The Four Seasons Montreal; Fairmont The Queen Elizabeth
Rhode Island
The rocky beaches of New England are truly encapsulated by this beautiful small state. Rhode Island, while technically not an island, features several scenic spots including Newport, where new resorts and B&Bs continue to sprout. Not to mention, the seafood is divine and the local shops are full of hidden treasures.
Where to Stay: Gurneys Newport
Sedona, Arizona
The red rocks, the natural formations and the sereniy of Sedona makes it one of the top wellness destinations of 2020. Sedona is also home to one of the most romantic restaurants in the world, the Cress on Oak Creek at L'Auberge de Sonda. The dining establishment is situated along the babbling creek and is designed to be a haven for nature lovers.
For couples who truly revel in low-key luxury and appreciate nature, Arizona's trendiest destination is a hot spot for a romantic weekend getaway. It's also a worthy choice for those who want to try out a guided meditation hike to emerge with clarity.
Where to Stay: Enchantment Resort; Hilton Sedona Resort at Bell Rock
Santa Fe, New Mexico
If you want another pristine and transformative weekend getaway with your S.O., Santa Fe is beckoning for several reasons. First, the properties in the region specialize in wellness and next, the weather is moderately accommodating year-round for couples who want the warmer climate and prefer pools, spas and desert climates.
Where to Stay: Sunrise Springs Spa Resort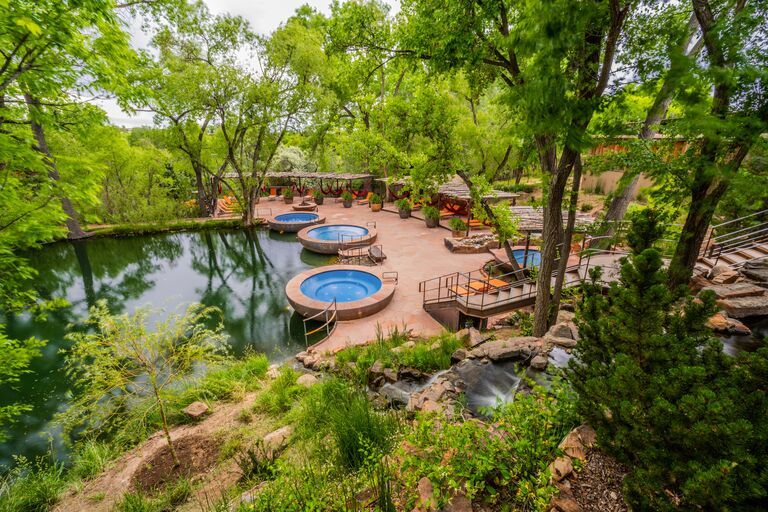 Banff, Canada
You've now seen the iconic Instagram photos of a couple holding hands against the snow-capped backdrop of Lake Louise. Or the historic splendor of the Fairmont in Banff? It's all ideal and very much a romantic spot for the nature-adoring couple who wants to a little bit of everything: hot springs, mountains, a glacier lake full of splendor and a sweet local town.
Where to Stay: Fairmont Chateau Lake Louise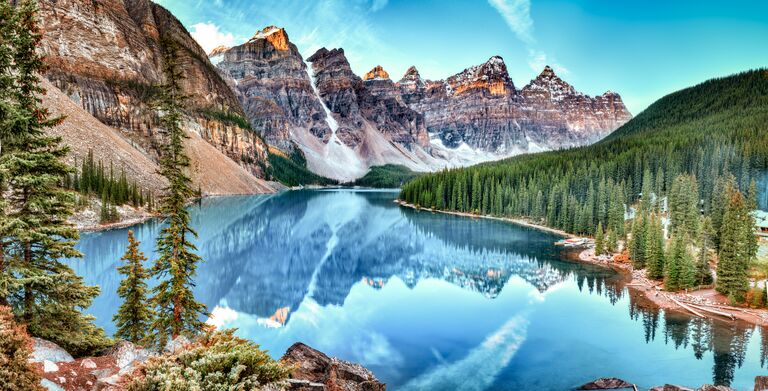 Puerto Rico
The island has been through so much after back-to-back hurricanes in 2017, which devastated the region. However, with much rebuilding efforts, Puerto Rico still remains a treasure that is a short flight away for many Americans living along the East Coast of the country, making it a worthy romantic weekend getaway.
Where to Stay: Dorado Beach, a Ritz-Carlton Reserve
Cabo San Lucas, Mexico
Of course, Mexico is another viable option for couples. From pristine beaches to world-class golf courses, there's something for romantic pairs who want a relaxing, all-inclusive stay at various resorts in this particular portion of the country.
Where to Stay: Paradisus Los Cabos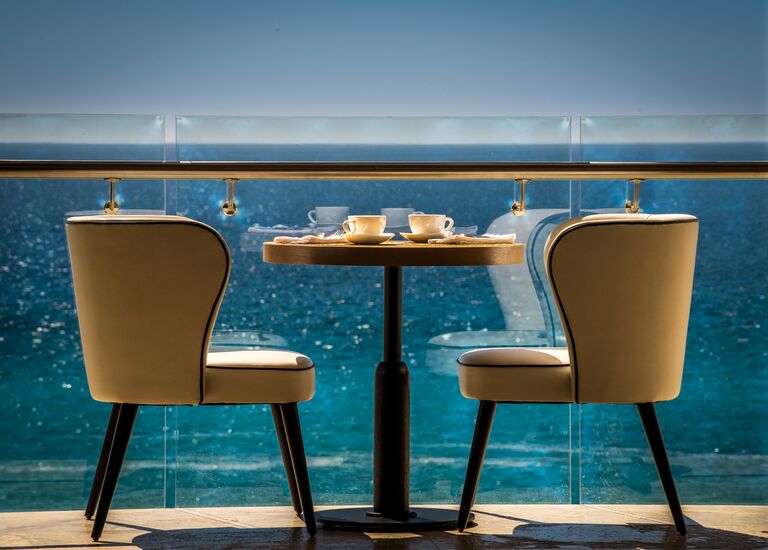 The Oregon Coast
Purple rock formations against the Pacific and sunsets unlike any other are just two splendid reasons to visit the Oregon Coast for a romantic weekend getaway. Couples have a range of options in terms of activities from horseback riding along the coast of Oregon's beautiful beaches to playing golf along award-winning courses, like the 18-hole gem at Brasada Canyons designed by a PGA TOUR pro.
Where to Stay: The Nines in Portland; Brasada Ranch in Bend
US Virgin Islands
The very place where "island time" was born (at least in our minds) is a top romantic weekend getaway spot approved especially by couples seeking destination weddings to travel trendsetters of 2020 alike. Stay anywhere from St. John to St. Thomas and many more scenic local islands along the Caribbean which comprises the uncharted splendor and insanely fun culture of the U.S. Virgin Islands.
Where to Stay: Ritz Carlton St. Thomas; Gallows Bay in St. John