The Best Smart Home Devices To Add To Your Wedding Registry
The best smart home products to add to your wedding registry, chosen by the pros at The Knot for our 2019 Registry Awards.
We are totally living in the Jetsons era you guys—ya know, minus all the flying cars and stuff. But for real, there's a smart home device to fill basically any need you have these days. That being said, it can be hard to decipher all of the tech lingo and decide which product is right for you. That's where we come in. We combed through hundreds of options to land on the best smart home devices and products for your registry.
In this article:
Best Home Hubs
Think of smart home hubs as your own personal (virtual) assistant. They can help you do everything from control the lights and locks to schedule your next vendor meeting and play first dance song options. Meet our picks for the best smart home hubs.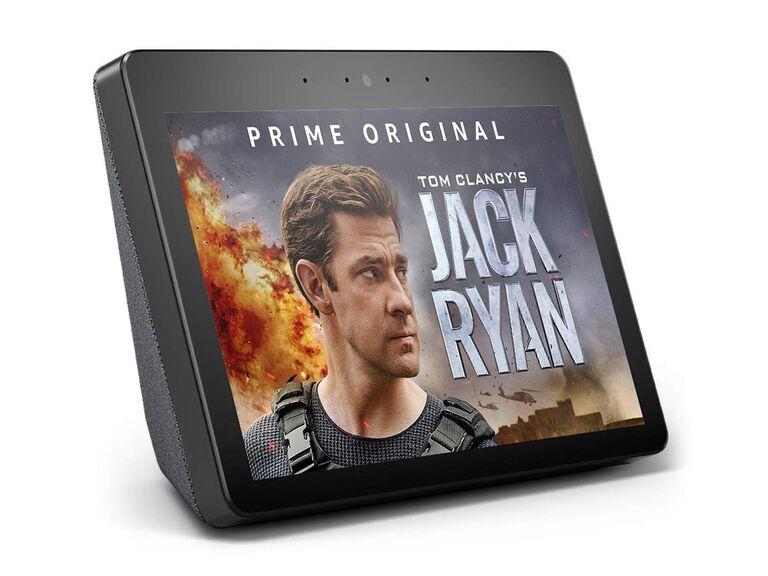 Editor's Pick: Amazon Echo Show, $230, Amazon.com
Amazon was a pioneer in the smart home space, and they're still making some of the best products out there when it comes to tech and voice-enabled hubs. Our editor loves the Echo Show because of its handy display screen, which can alert you of items on your calendar, allows you to stream TVs and movies and even video chat with other devices. You'll also get all the features you've come to know and love from Amazon smart devices, like Alexa and the ability to control smart devices all over your home.
Couple's Pick: Google Home, $99, Williams-Sonoma.com
Another leader in the smart home space, Google's Google Home hub has a ton of easy-to-use features packed into a stylish exterior with an accessible price point. Prompt it by saying "Ok Google" and then request it manages your calendar or to-do list, controls your smart devices or answers everyday questions.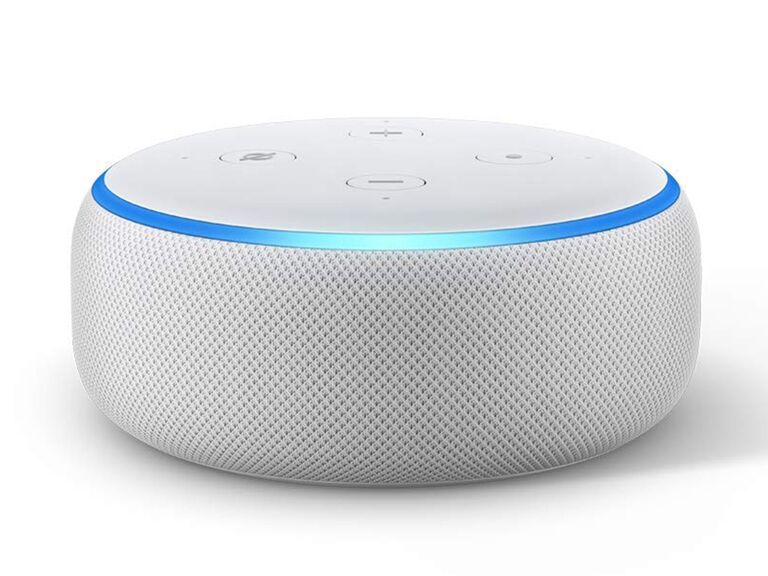 Best Budget-Friendly Smart Home Device: Amazon Echo Dot, $50, Amazon.com
Amazon's petite Echo Dot is a great way to seamlessly (and practically invisibly) have access to a smart device in any room. You can use just one for budget-friend access to all the Echo features you love, or sprinkle them throughout your home to be able to tap into the ether whenever you want.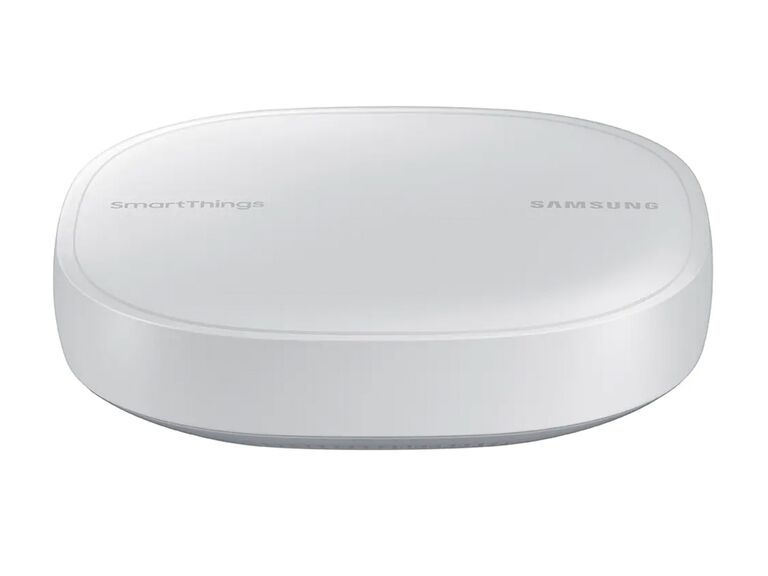 Best Two-in-One Smart Home Device: Samsung SmartThings Wifi, $120, Samsung.com
This powerful Wi-fi router from Samsung not only has enough reach to blanket your whole home in a strong signal, but it also acts as a command center for all your other smart home products, allowing you to seamlessly control everything from your smart AC to your TV and lightbulbs. Add this device to your wishlist with our Universal Registry tool.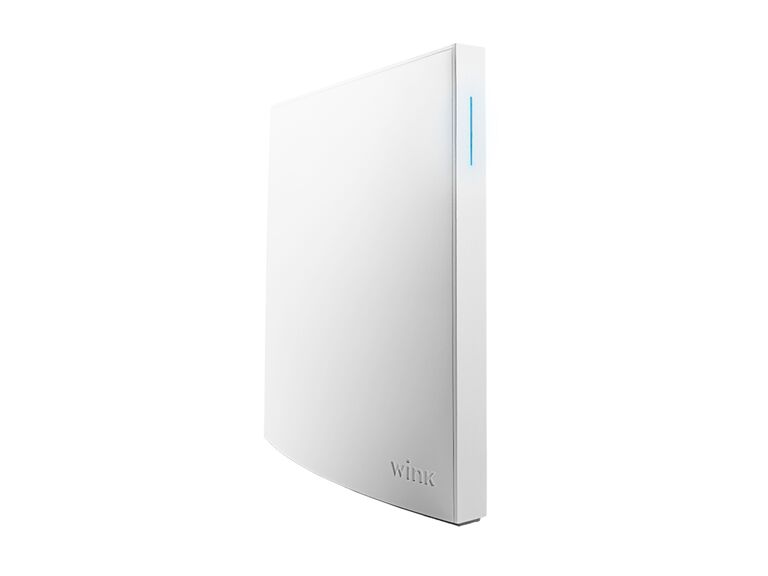 Best Hub Smart Home Device: Wink Hub 2, $99, Wink.com
Use Wink's hub to pair all of your smart home devices through one user-friendly interface. As a bonus, they tout one of the most secure systems in the biz, so you should have no concern over connecting even the most important smart home features to it, like a smart lock or security system. Add this device to your wishlist with our Universal Registry tool.
Best Television
Whether you're binging 16 hours of Say Yes to the Dress or looking to Schitt's Creek as a way to distract you from your wedding-planning to-do list, it's safe to say a television is probably the center of your home. Use your wedding registry as an opportunity to upgrade your current screen to one with all the bells and whistles of a truly modern home.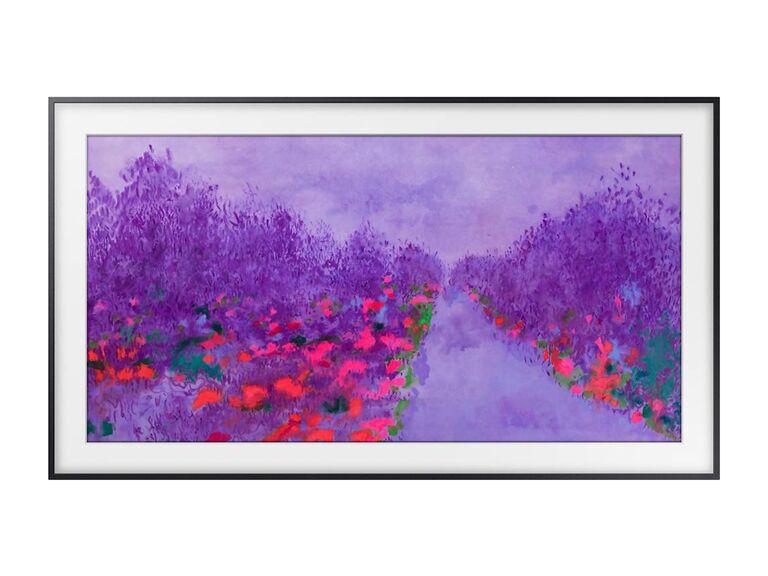 Editor's Pick: Samsung Frame TV, $1300, Samsung.com
If you find yourself constantly waging a battle between form and function when it comes to technology, this Samsung TV is about to solve all your problems. When it's turned on, it delivers crisp, clear and bright Ultra HD entertainment. When it's off it looks...like art? Yep, you heard us right. The television is designed to mimic a high-end art frame, with the ability to choose from preloaded art or upload your own work. You'll never have to debate hanging your TV front and center again. Add this TV to your wishlist with our Universal Registry tool.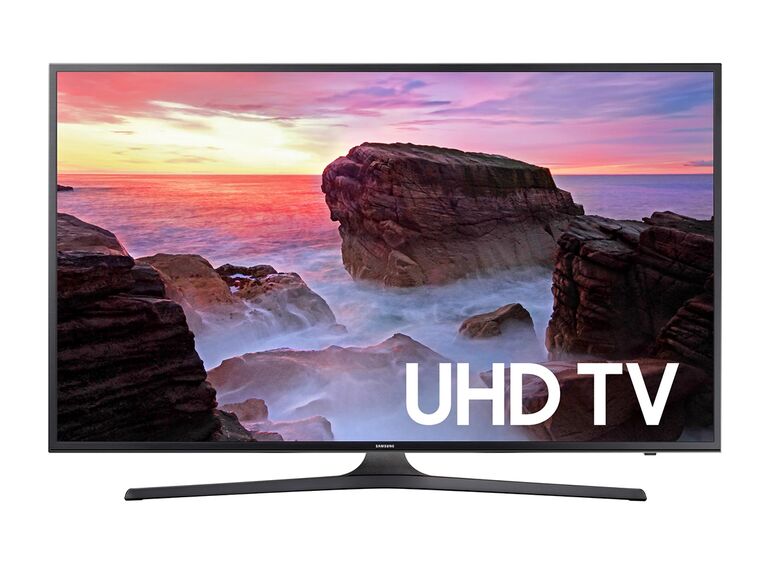 Couple's Pick: Samsung Class 2160p 4K Smart TV, $700, Target.com
Our couples also went with Samsung for their best television pick. A huge 55-inch screen (complete with 4K resolution) means you'll practically feel the energy in the stadium during game time. Plus it's super thin, so it won't overpower your living room.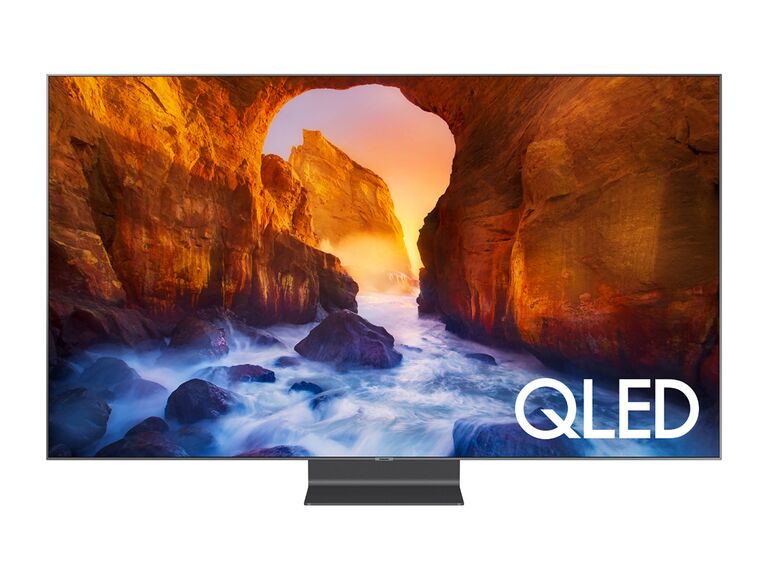 Best Splurge Television: Samsung 65" Class Q90R QLED 4K Smart TV, $3000, Samsung.com
For the best picture quality out there, you have to go with the Samsung Q90R QLED Smart TV. An internal quantum processor sizes up your content for premium detail and color, bringing out hues and details you didn't even know where possible. It's also engineered to reduce glare and enhance color no matter what angle you view from, which means no more fighting over who has to do the dishes during Game of Thrones.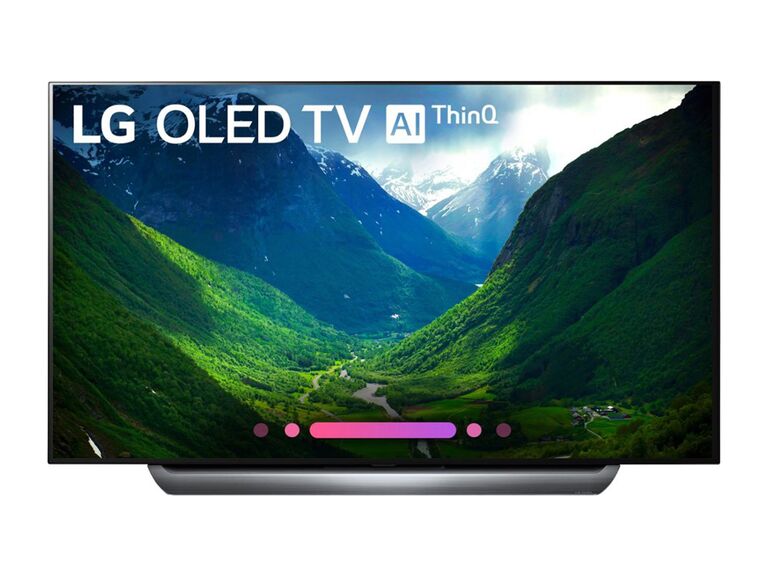 Best Thin Television: LG OLED C8 Series Smart TV, $2199, LG.com
If an impressive, whisper-thin frame is what you're after, then the LG Smart OLED TV is for you. It's less than two inches thick (seriously)—we have no idea where they put all the important parts but they must be in there somewhere because the picture quality is impressive. Bonus: it pairs with Alexa, so you can watch all your favorite shows with just a command.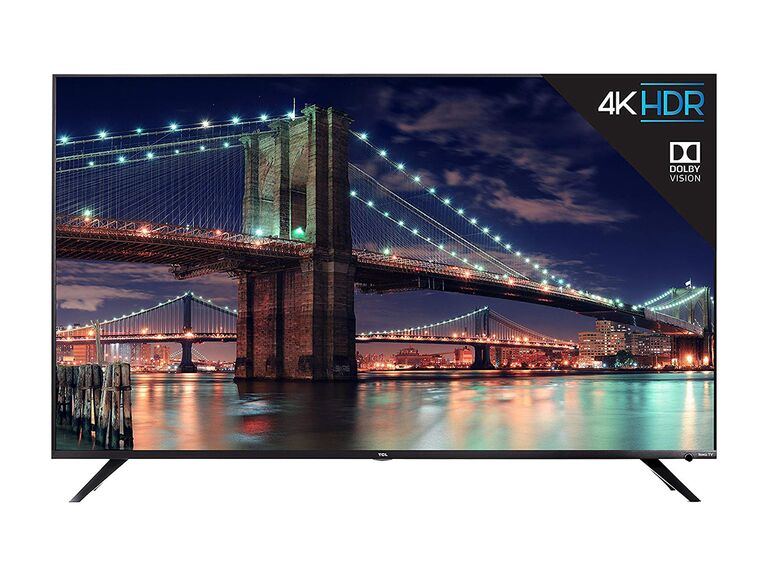 Best Budget Television: TCL 4K Ultra HD Smart LED TV, $529, Amazon.com
This model delivers on a quality television without a gulp-worthy price tag. It boasts 4K Ultra HD picture quality and the ability to pair with Roku TV, granting you access to thousands of streaming channels, movies and television episodes. You'll never be without a new show again.
Best Smart Home Accessories
No "best of" list for smart home devices would be complete without a section on accessories. These little additions to your home can pack a serious punch, turning menial tasks and everyday chores into things you look forward to doing—or taking them off your to-do list all together.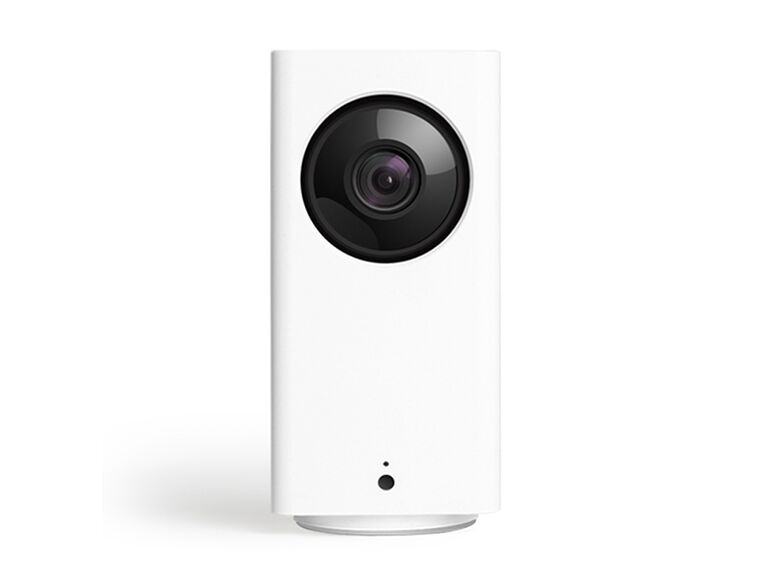 Editor's Pick: Wyze Cam Pan Indoor Smart Home Camera, $38, Amazon.com
Our editor loves Wyze's Cam Pan for an added sense of security throughout the home. Whether you have a brand new kitten you want to keep an eye on, or live in a busy apartment building with a lot of people coming and going, Wyze wi-fi and Alexa-enabled camera is an upgrade you'll appreciate putting on your registry. It has 360-degree coverage and clear night vision, so you don't miss a single thing. Plus, you can set it to send you an alert when it detects any motion or sound in your space.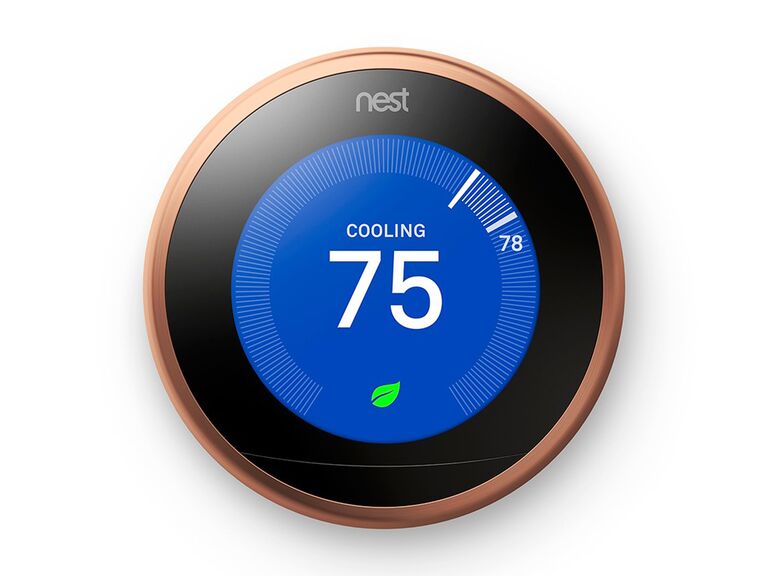 Couple's Pick: Nest Learning Thermostat, $249, Williams-Sonoma.com
Attention couples everywhere: you can now breathe a sigh of relief, because you'll never have to fight over the thermostat again. The reason? Nest's Learning Thermostat takes all the guesswork out of it for you guys. Beloved by our real couples, this little gadget allows you to set the temperature in your home from any smartphone—as you do, it automatically learns your preferences and schedule and begins to program itself to your behavior. The result? An always-temperate home that will keep you toasty or cool—and conserves energy.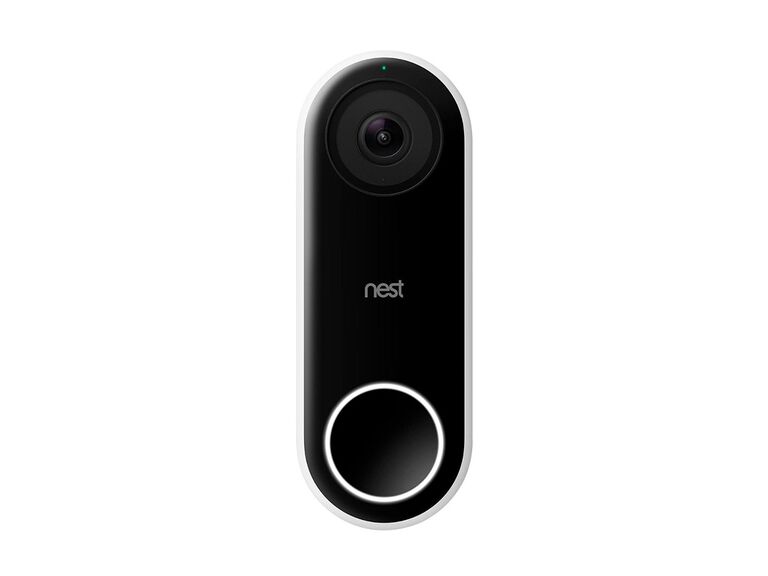 Best Smart Doorbell: Nest Hello Smart Wi-Fi Video Doorbell, $222, Walmart.com
Know whether it's your MIL or the UPS man ringing your bell thanks to the video-enabled Nest smart doorbell. It allows you to interact with your guests via your smartphone with its HD Talk and Listen feature, and will record any recent activity at your stoop on the off-chance you get a package stolen.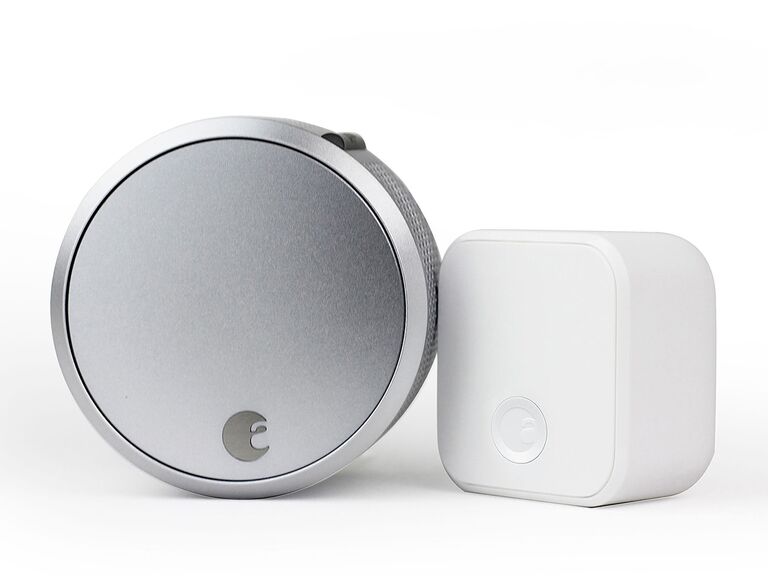 Best Smart Lock: August Smart Lock Pro Connect Electronic Door Lock, $279, BedBathAndBeyond.com
Our next pick for best smart home device goes to this August smart lock, which uses technology to give you and your loved ones extra peace of mind while at home. The device fits seamlessly over most traditional door locks, allowing you to forgo keys and instead open and close your door using their secure app. You can also schedule access for home services, like a dog walker, or give keyless entry to family and friends with just the push of a button from your phone (don't worry, you'll be alerted any time the door is opened).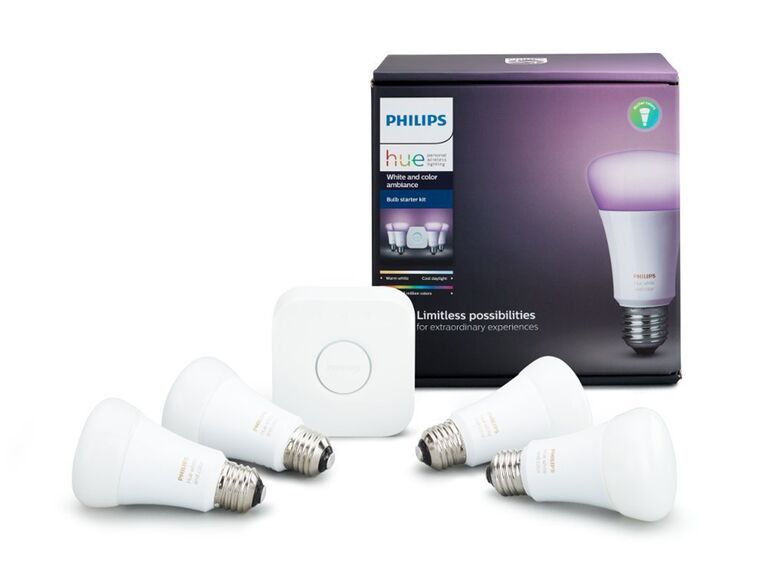 Best Smart Bulbs: Philips Hue White and Color Ambiance Smart Bulbs, $160, Amazon.com
File this next pick under items you don't necessarily need but would definitely love. With help from Philips Hue light bulbs, you can turn your whole home into a technicolor light show (ok, or just easily control your lights via your phone). Sync the app with your Alexa for voice control or use the app to transition the lights from a bright daytime white, to a warm evening yellow and even a tropical sunset (yep, it's a setting!). Vacation vibes here you come.
Smart Home Cash Fund Ideas
One of the best things about getting married in 2019 is the ability to register for anything (and we mean anything!) you want. Here at The Knot, we want to make that as easy for you as possible, which is why we offer Cash Funds. They're a simple way to add the things you really want to your registry and allow your guests to contribute any amount they desire towards your goals. Looking to bring your home into the 21st century? Here are some of our favorite cash fund ideas to get you there:
Editor's Pick: A cash fund for an energy efficient home upgrade.
We all want to do our part to be good to our planet, but sometimes making big changes—like updating your home to be energy efficient—can be super cost prohibitive. To help cut some costs, why not start a cash fund on your registry geared towards a Go Green home makeover. Your guests—and the planet—will love it.
Couple's Pick: A home entertainment system cash fund
Spring for surround sound, epic lounge chairs and the biggest TV you can find to ensure your home will be the go-to joint for any major sports game or television finale. It's as simple as starting a cash fund for a home entertainment system—and then inviting your friends and family over to enjoy the fruits of their generosity.
The Knot Gifts Back: American Red Cross
Give back on your big day!The Knot Gifts Back is a seamless way to support a charitable organization every time you receive a wedding gift—at no cost to you or your guests. Once you select your choice of 100+ participating organizations, The Knot will donate a percentage of the purchase price of every gift bought off your participating registry to that organization.
Did you know The Knot Gifts Back supports the American Red Cross? Their organization prevents and alleviates human suffering in the face of emergencies by mobilizing the power of volunteers and the generosity of donors. The American Red Cross delivers vital services - from providing relief and support to those in crisis, to helping you be prepared to respond in emergencies.