Some Couples Are Getting Sued For Negative Vendor Reviews
by Simone Hill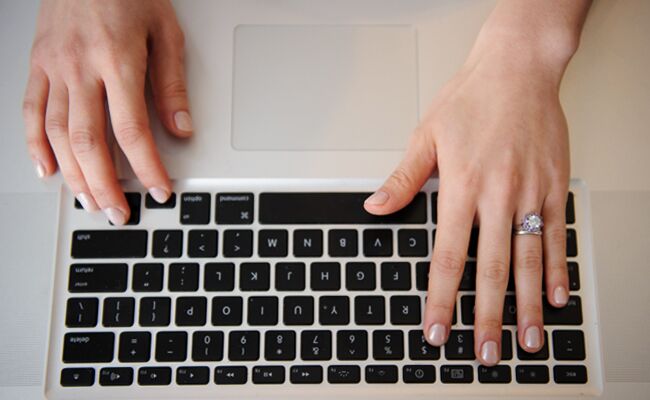 photo by
Nakai Photography
We can't say this piece of advice enough times: Read your vendor contracts carefully! Recently, we've been hearing about couples who've gotten into sticky situations after they wrote a negative review of their vendor when they weren't satisfied with the service (in one case a bride faced legal action after rating a vendor 4/5 stars). It turns out some vendors are including a clause in contracts that waive the couple's right to write reviews about the company or services and some couples are finding themselves being sued.
We first came across this topic on our community boards. After a bad experience with a vendor, bride SarahSilverB wrote on The Knot Etiquette community board, "I had to let this vendor go because they were not willing to hear my concerns about their contract, and were quite unpleasant about it. The contract as it stood didn't instill confidence that my wedding would go as planned — the opposite, I couldn't help but see how they could screw me over and I would be helpless to do anything about it! I wanted to post my cautionary tale." SarahSilverB cautioned other brides, "Never waive your right to public, private, direct, indirect, electronic, or written commentary on their business. We all want to know which vendors haven't held up their end of the bargain, and this clause in a contract prevents us from knowing! No bride should agree to stay quiet if they get ripped off."
Here's what to look out for before you sign your vendor contract:
1. Attorney Rob Schenk of the Schenk Law Firm in Atlanta, suggests you keep an eye out for phrases like "non-disparagement" or "agreement not to disparage." Also just flat out ask about their review policy. If it turns out they have a no-review clause but you have your heart set on working with them, ask them to remove it. "All contracts are negotiable," Schenk says. If they refuse, that's a good sign you should move on to someone new.
2. When it comes time to write your reviews, the best thing you can do is to calmly re-read everything before you post. Venting your frustrations on the web may feel good in the moment, but it could come back to haunt you—especially if you write something that's not 100-percent accurate. While breach of contract cases may not hold up, defamation can be a serious matter.
Read more about this clause to look out for in your vendor contracts!
Want more? Of course you do!
> Beware of this clause in your vendor contracts
> Don't let this happen to you (#WeddingCakeFail)