How to Throw a Royal Wedding Viewing Party Like The Knot
Fancy robes, silk pajamas, tea and tiaras and more. The Knot has the complete rundown for how to throw a lavish royal wedding viewing party ahead of the nuptials on May 19.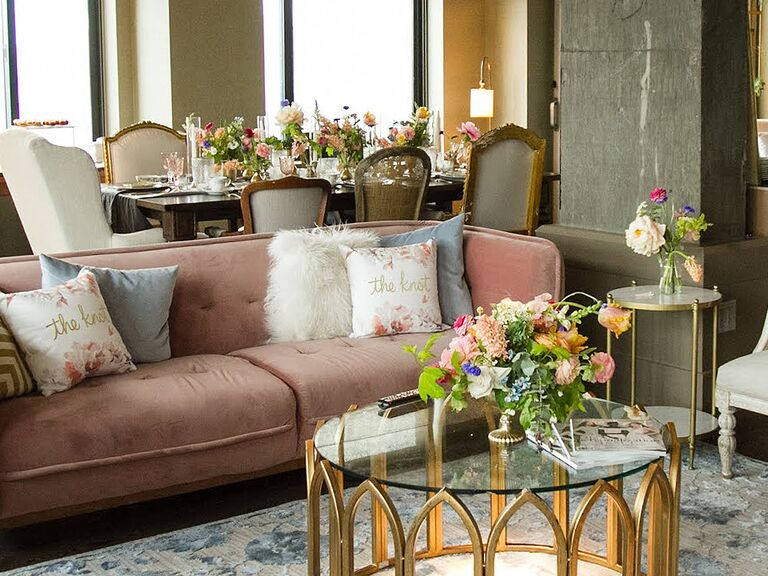 Grab your tiaras and your teacups. On May 19, 2018, the royals married before an estimated one billion spectators worldwide. While 600 lucky guests witnessed the nuptials in person, other devoted supporters across the pond in the bride's home country of the U.S. enjoyed the commentary, the fanfare, and the early morning wakeup call all from the comfort of their own homes.
"Royal weddings don't happen often, which is why an affair like this is so exciting to witness," says celebrity wedding planner Mikie Russo of Michael Russo Events. "However, this royal wedding is groundbreaking and will change the monarchy forever. Traditions are being broken, fresh beginnings are happening, and it's [all] remarkable for young children to watch." While spectating was a must, hosts of royal-themed events should consider these fresh party ideas that include a proper twist. Below, The Knot rounds up all the fun ways to throw an outstanding and memorable royal-worthy party that will leave your guests delighted.
Tease the Royal Festivities
Get your guests excited for the festivities by sending out a formal invitation or a digital tease ahead of time. The bride and groom chose an elegant, gold-embossed invitation for their chosen guests. The stationery itself included both American and British touches, creating a well-rounded and thoughtful spin to an otherwise traditional invitation. We adore this fun 3D option from LovePop to delight your guests or these other fun options from Minted.
Designate a Dress Code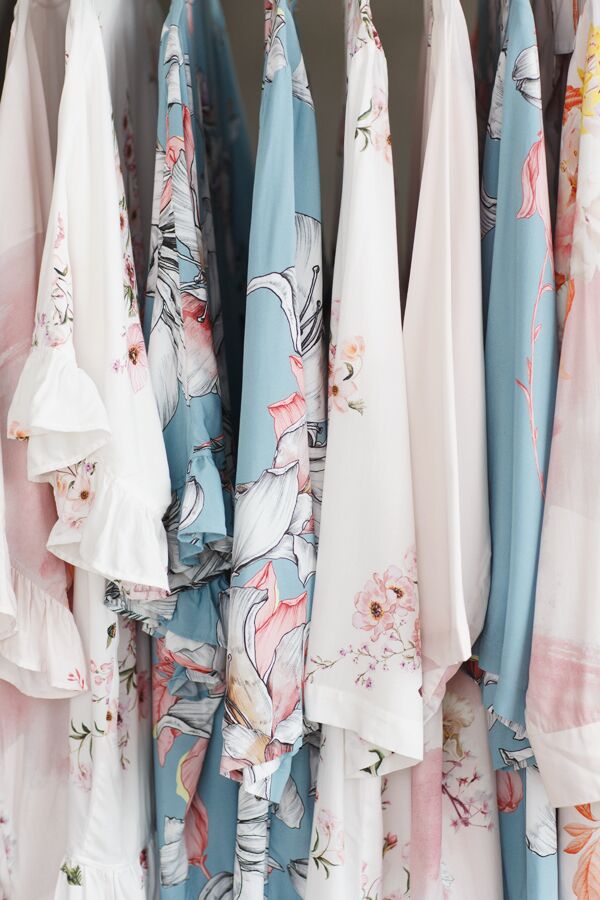 While the guests of the royal wedding will be dressed to perfection, those watching from homes can aim for comfort—with a touch of high fashion. "It's early here in the States for the viewing," Russo notes of the wedding, which will take place at 7 a.m. EDT. We suggest a luxe pajama party theme complete with silk options like these printed robes from Plum Pretty Sugar and these soft slippers from Birdies. An added benefit? You and your besties can recycle the robes and slippers for the wedding day and future occasions.
Set the Scene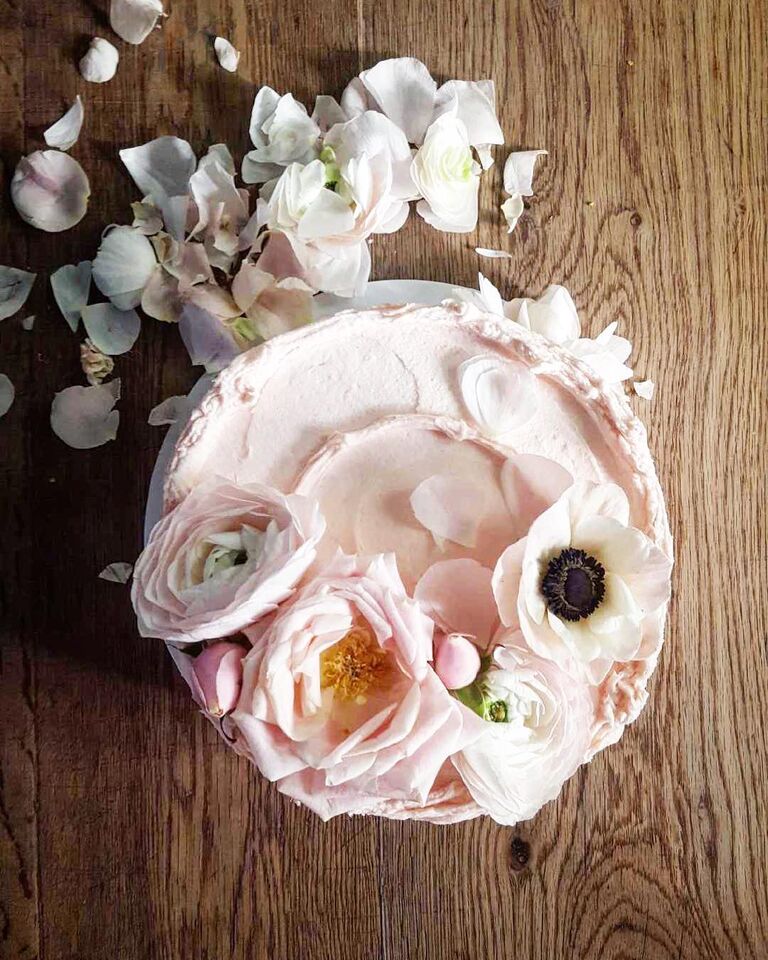 The royals have slowly released information related to the couple's wedding planning over the last few months, including the bride and groom's surprising choices for floral arrangements and the cake. The couple has opted for a mouthwatering lemon elderflower cake topped with buttercream frosting and fresh flowers all designed by an American pastry chef. Visit your local sweet spot to request a similar option, like The Knot has with Brooklyn-based bakery Lael Cakes. Top the confection with fresh flowers to channel the couple's cake design.
Fill the Space With Fragrant Flowers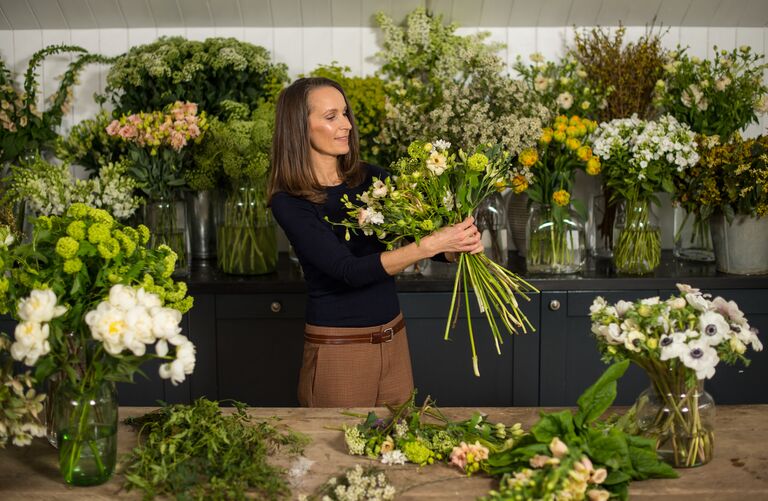 Another area where the couple has bucked tradition is with their wedding day florals by tapping high fashion florist Phillippa Craddock, who will decorate the grounds of Windsor with roses, peonies, foxgloves and touches of birch, beech and hornbeam. Do it yourself at home (learn how to build your own arrangement here) or ask your local florist to imagine the decor on a smaller scale.
"My advice for royal wedding viewing party hosts is to aim for fabulousness and beyond," says Russo, who's certainly planned these types of weddings and beyond. "When you think you've done too much, go bigger and add more. Royal weddings don't happen often so make your party epic."
Add Those Accessories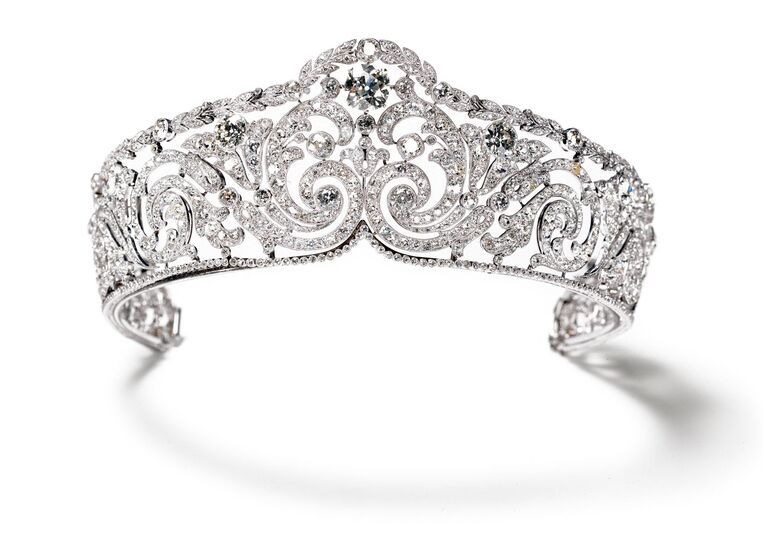 While guests file into St. George's Chapel, you and your party pals can craft away with a do-it-yourself fascinator station. Stock the viewing party area with glue, feathers, barrettes, lace and all different types of embellishments to bring height and life to your new statement accessory. Another fun keepsake option is building your own flower crown. For the hosts who want a truly regal flair at their parties, order a tiara (or ten) from Kleinfeld Bridal Salon.
Build a British-Inspired Menu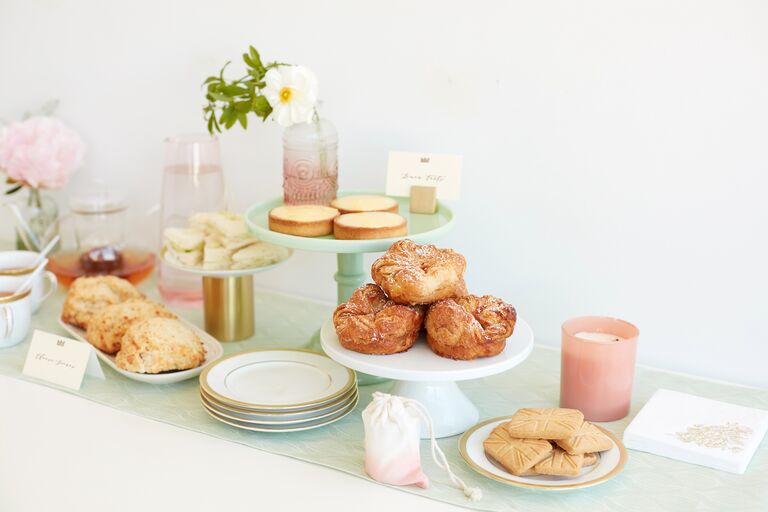 A delicious spread will certainly incentivize the early wakeup call for your guests. Scones and high tea are a must, but Russo stays true to his advice by recommending a range of royal-inspired bites. "As far as the menu goes, I would serve famous British treats like Banoffee Pie, Eton Mess, Bakewell Tart, Battenberg Cake and my personal favorite: Jam Roly-Poly," says the event planner. "Plus, English tea, prosecco, rosé and champagne."
Serve a Specialty Cocktail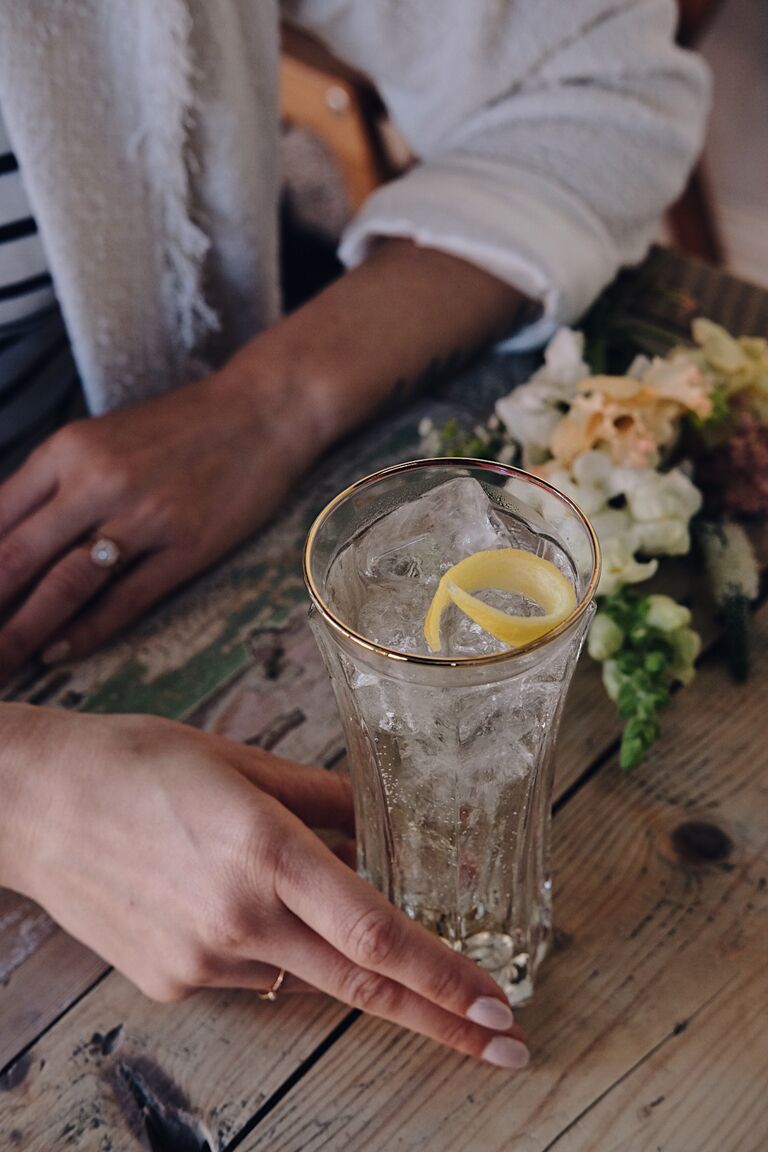 The early morning treats should be paired appropriately with choice beverages, including this St-Germain cocktail crafted for The Knot. To concoct the "St-Germain Spritz," fill a tall Collins glass with ice. Mix together 2 parts champagne, 1.5 parts St-Germain Elderflower Liqueur, and 2 parts sparkling water. Garnish the cocktail with lemon and pair it with the cake-cutting moment for a mouthwatering tasting.
Hydrate and Replenish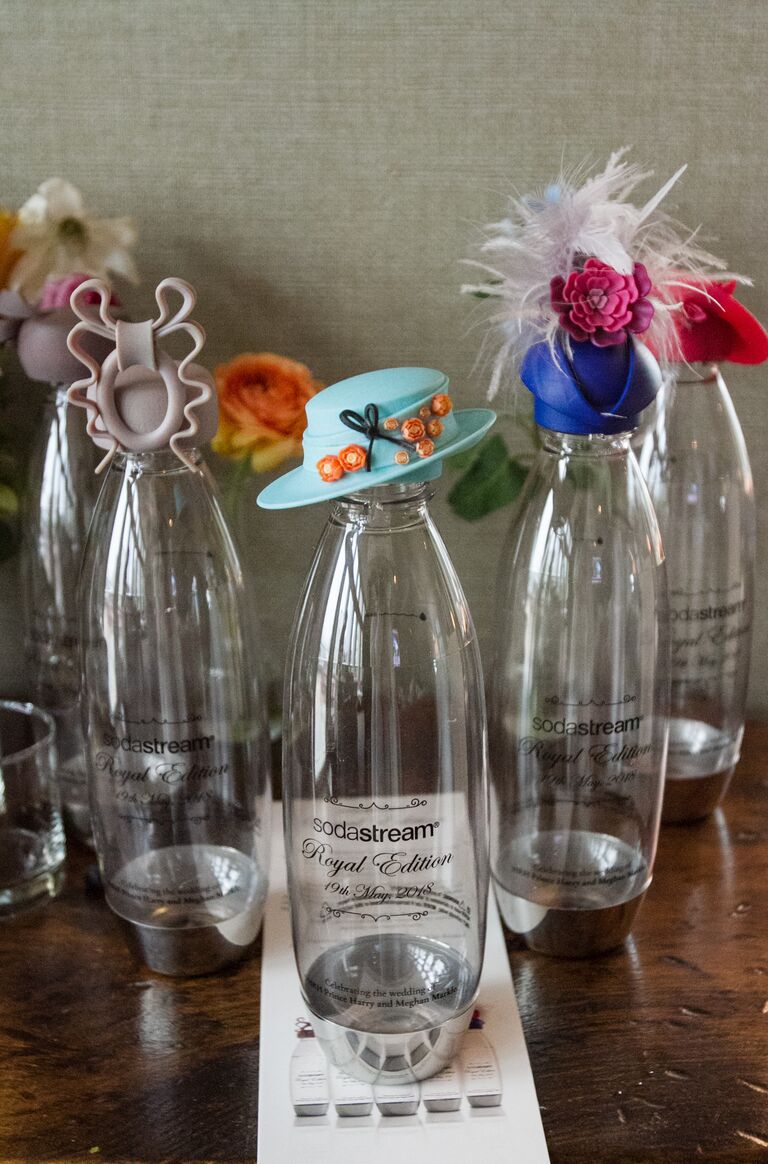 We get it, it's early. Start off the morning with fresh fruit juice and delicious bubbly, followed by more bubbly. For an alcohol-free option, we recommend setting up a hydration station with the help of SodaStream for delicious carbonated beverage options. Plus, the brand has these Royal Wedding-themed bottles (complete with fascinators!) currently up for auction.
Toast to the Couple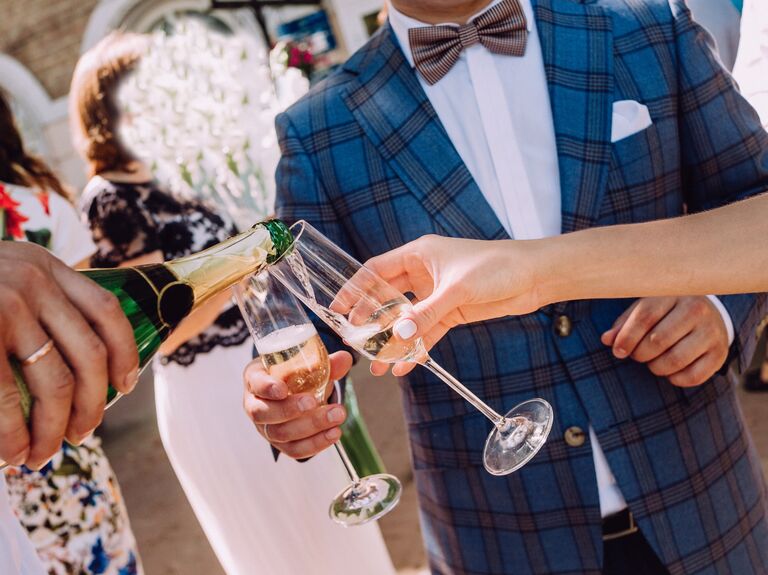 Once the royals make it official, toast to the newlyweds with champagne and fanfare. We recommend these super classy, yet affordable champagne glasses perfect for a sophisticated viewing party or a bridal shower (and other future hosting opportunities). In fact, you can start your registry here.