14 Unique Wedding Bands for Brides
Looking for a less traditional take on the average band? Give these one-of-a-kind styles a try.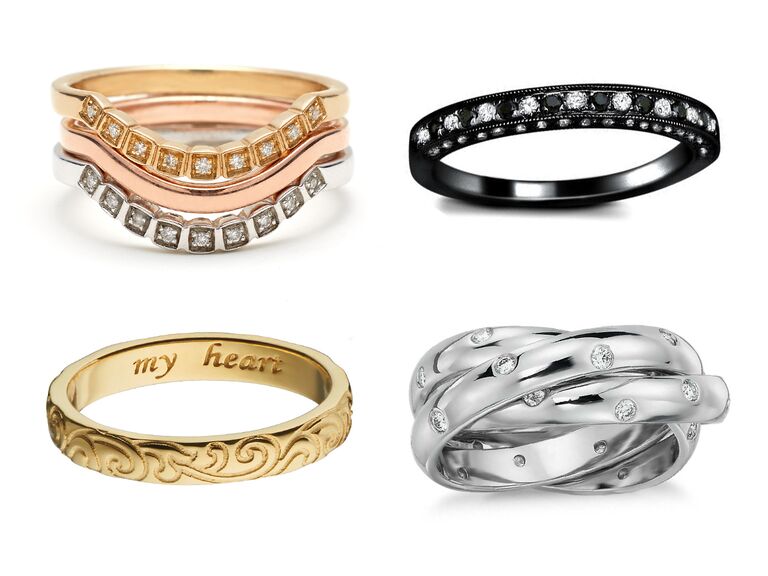 Five Stone Ingot Band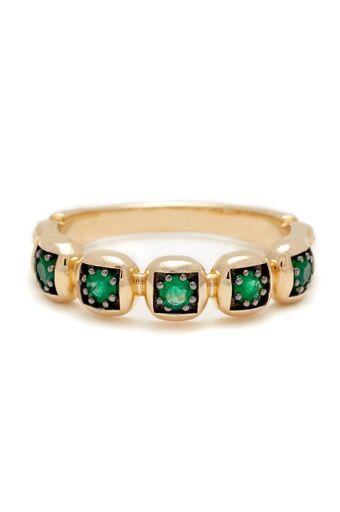 As if emeralds weren't amazing enough, this band sets them against black squares so they pop even more. Let the green gems really shine by pairing them with a simple solitaire engagement ring.
$1,450, AnnaSheffield.com
Gold and Diamond Flower Band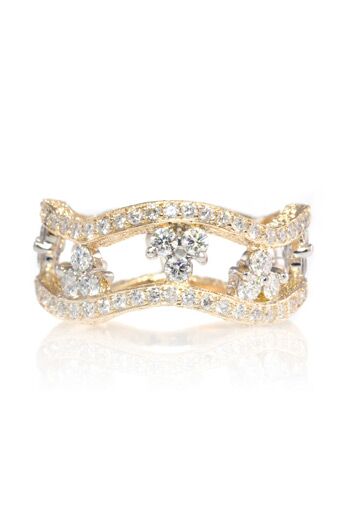 Flowers and diamonds—what more could a girly girl ask for?
$12,000, Erica Courtney, GorgeousandEngaged.com
Engraved Poesy Ring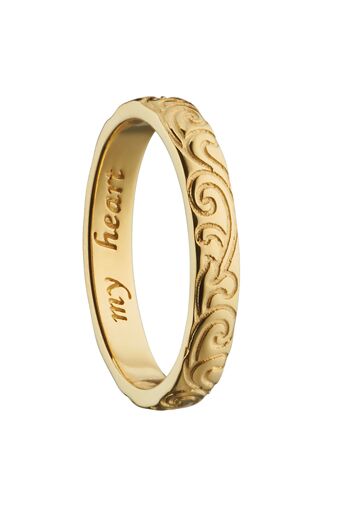 This totally cool ring (which comes on a chain necklace) gives you the best of both worlds—wear the engraved band closer to your heart on the chain or switch off and wear it on your finger. (Hint: It looks amazing stacked with this designer's other styles.)
$465, MonicaRichKosann.com
Diamond and Gold X Band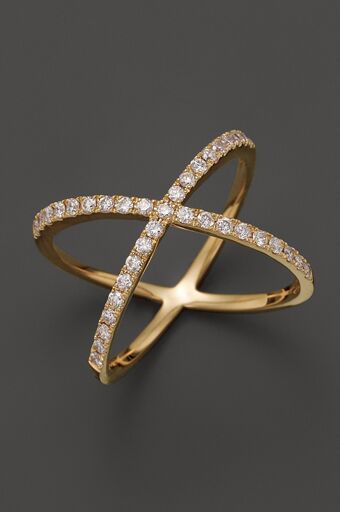 X marks the spot! This fashion-forward diamond band will be the envy of all your stylish friends.
$2,600, Bloomingdales.com
Ombré Eternity Band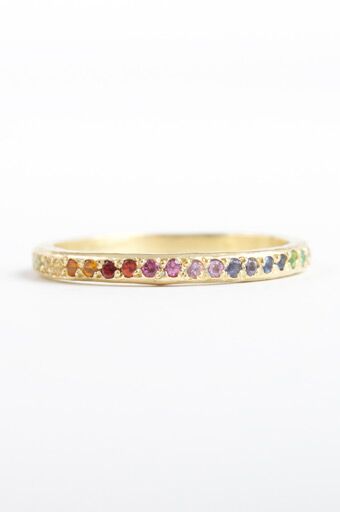 Same-sex and straight brides alike will fall hard for this delicate rainbow ring. All of the stones are handpicked, so every band turns out slightly unique.
$1,420, Elisa Solomon, CatbirdNYC.com
Waveforms Band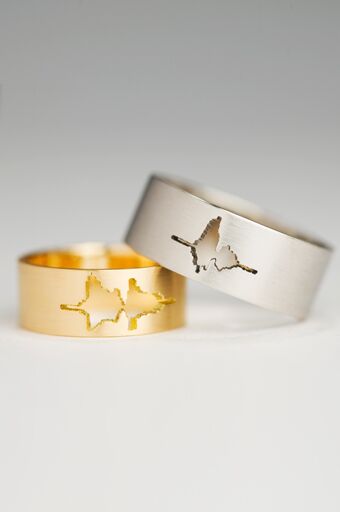 How cool is this? Have your spouse-to-be record their vows or a special love note to you and then transform the sound waves into a totally unique (and totally romantic!) wedding band.
From $560, SakurakoShimizu.com
Black-and-White Diamond Band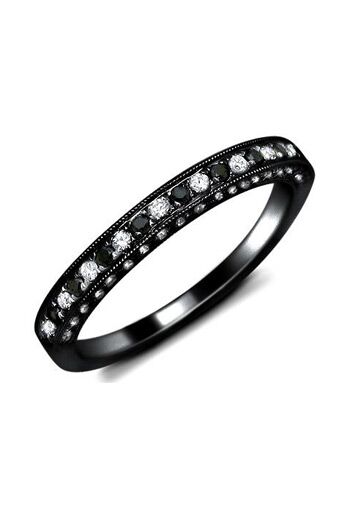 A black gold band with alternating black and white pavé diamonds is just the right blend of edgy and elegant.
$1,095, FrontJewelers.net
Pave Arrows Band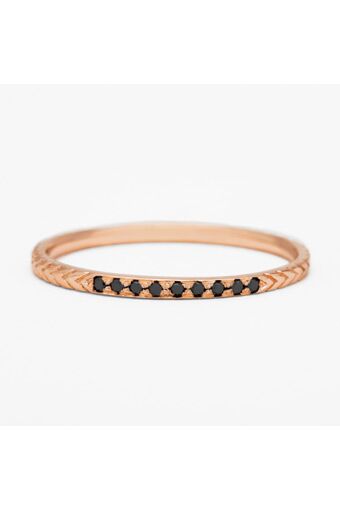 We have only two words to say about this rose gold band with black diamonds and arrow markings: We're obsessed!
$640, DigbyandIona.com
Love Knot Ring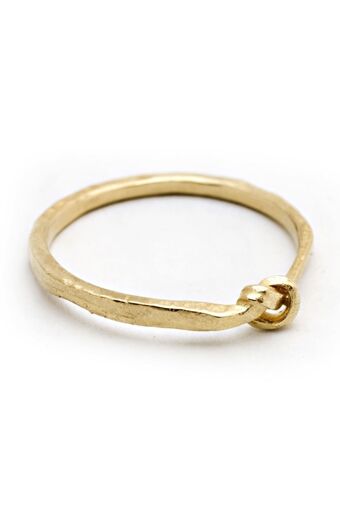 Less is so much more when it comes to this sweet little love knot ring.
$320, Yayoi Forest, CatbirdNYC.com
Curve Trilogy Bands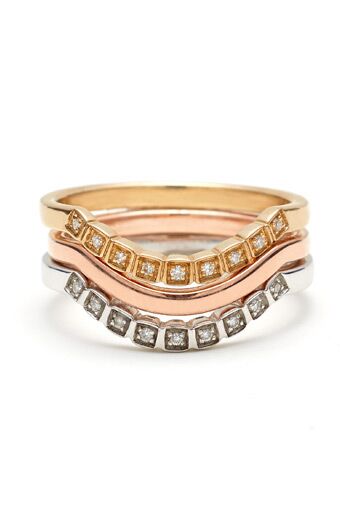 Whether it's books and movies or gorgeous wedding bands, we love a good trilogy! Mixed metals and a cool curved shape give this three-band ring that extra something special.
$2,650, AnnaSheffield.com
White Gold Comete Ring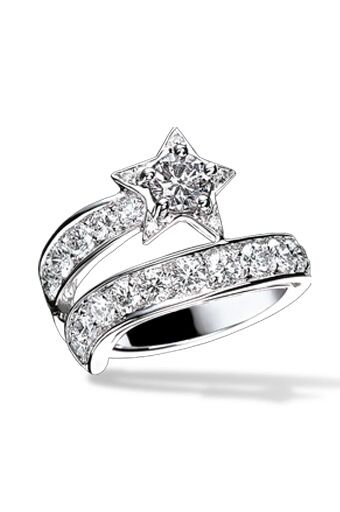 Warning: This celestial-inspired band is just as mesmerizing as a real comet. Be prepared to stare at it forever.
Price upon request, Chanel.com
Black-and-White Mixed Open Ring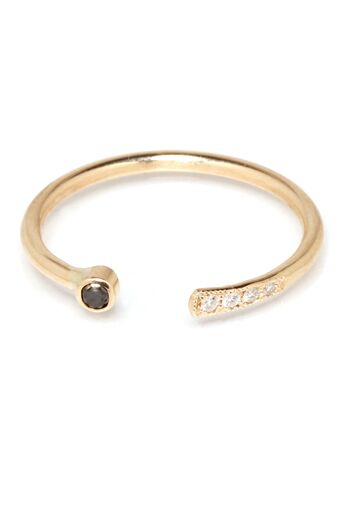 For something nontraditional, consider a band with a center split. We love the contrast between the black diamond and the white diamonds on this one. Plus it's adjustable, so it's guaranteed to fit through any ups and downs through the years.
$405, ZoeChicco.com
Reverie Gold Band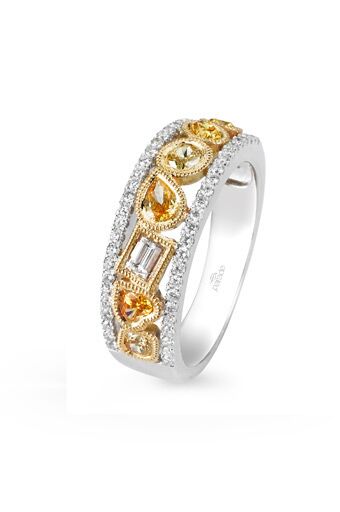 There's so much going on here—a mix of shapes, colors, metals, stones—but somehow it all works.
$4,375, ParadeDesign.com
Selene Split Shank Band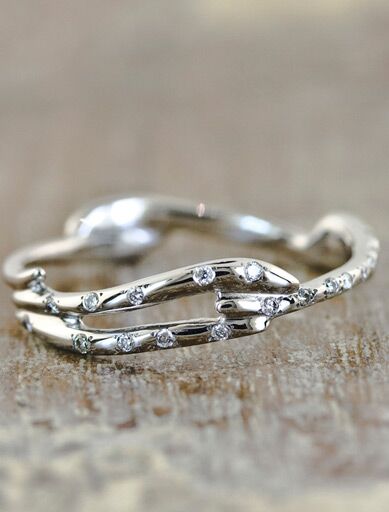 The delicate split shank on this sculptural ring is meant to symbolize the merging of two paths. What could be more perfect?
From $1,150, KenandDanaDesign.com