Everything You Need to Know About Wedding Reception Food Trucks
Read these tips before booking that food truck for your wedding reception.
Food trucks have long been a favorite lunchtime and late-night food option, and they're also a super-popular wedding catering trend. If midnight made-to-order tacos or fresh doughnuts for brunch sounds perfect for your wedding festivities, here's everything you need to know before you book a food truck for your wedding reception.
Consider the Season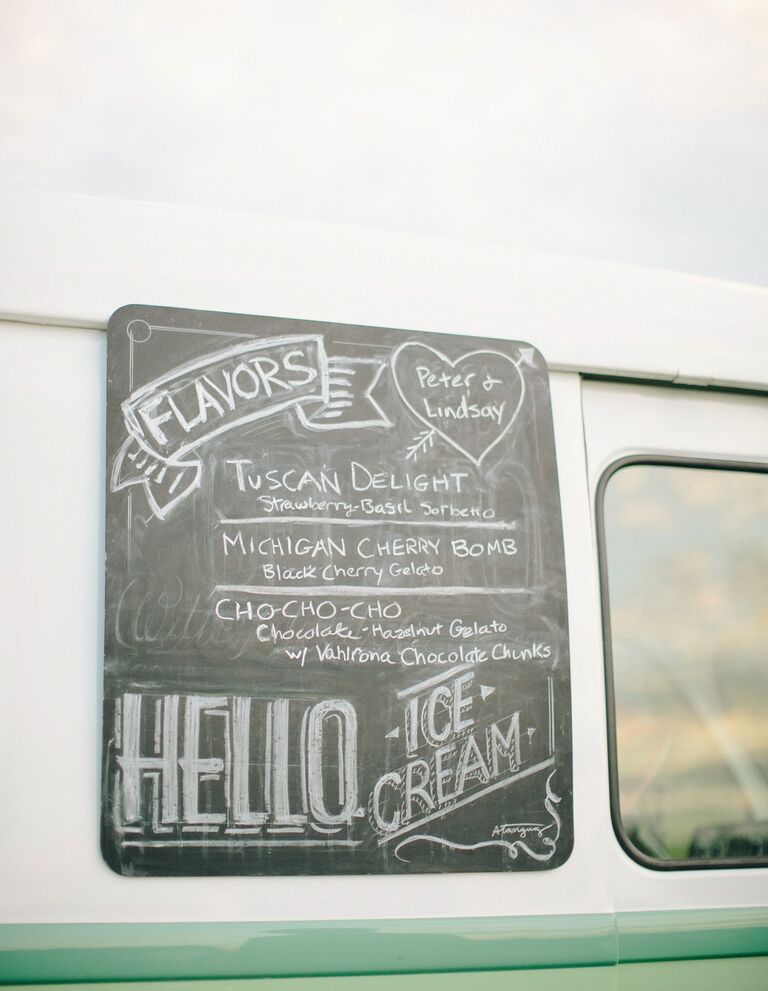 Summer seems like the obvious season to host a food-truck-catered wedding, but don't forget that your guests could be standing in line outside, probably curbside, far from the shade and comfort of your rented tent or courtyard. So, depending on your location, consider hiring a food truck for a fall or spring wedding when the weather's milder. That's not to say your summer wedding absolutely can't have a food truck. Just be mindful: If you're in an extra-hot climate, maybe opt for a food stand that serves ice pops, slushies, snow cones or milk shakes to keep your guests cool.
Do the Math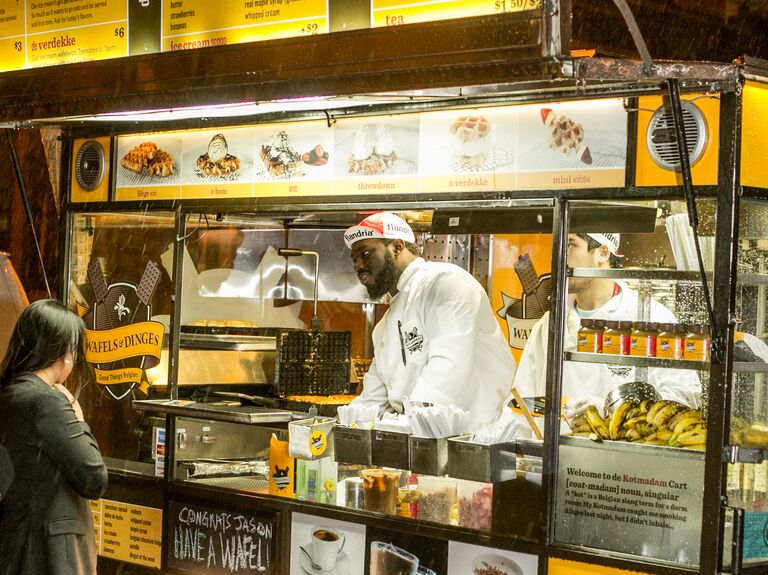 Food trucks can feed a large crowd quickly, which is why you'll see them at big festivals and fairs, but it will still take time for all of your guests to get through the food line. Plan on at least one food truck for every 75 guests, so you don't keep your loved ones hungry and waiting.
Choose the Look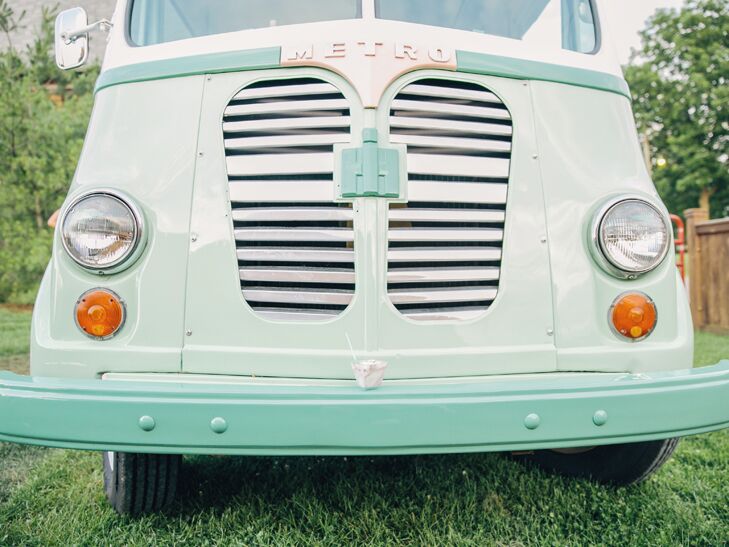 Food trucks come in so many different styles, from colorful retro-inspired rigs to more industrial-looking modern trucks. Do your research to ensure that the look of the food truck complements your reception decor and atmosphere. For example, a small ice cream truck with a cute pin-striped awning would work perfectly at a garden wedding. And if you catch sight of a food truck you love on the street, don't be afraid to ask about rental information.
Plan the Menu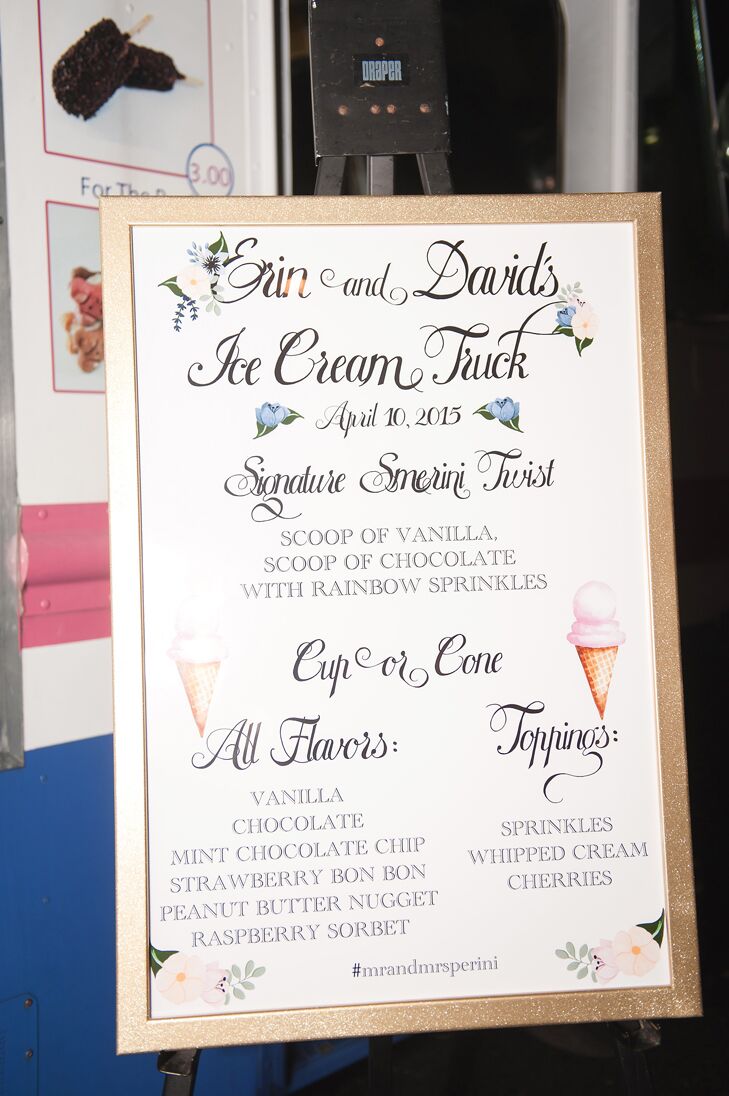 If food trucks are providing your main reception meal, have a few different selections, like falafel, fresh seafood, stir-fry and empanadas. Many popular brick-and-mortar restaurants are starting to launch their own food trucks, so ask your favorite joints and diners if they have one in the works. Food trailers are also amazing for fun appetizers and hors d'oeuvres, like dumplings, sliders or other small bites. For a great alternative dessert option, there are trucks that serve cupcakes, frozen yogurt, smoothies or Italian ice.
And while the phrase "food truck" usually calls to mind messy street eats and casual summer fairs, this trend is so huge that a new breed of food trucks are serving up high-end dishes with fresh, seasonal and locally sourced ingredients that fit perfectly at a formal event.
Figure Out Seating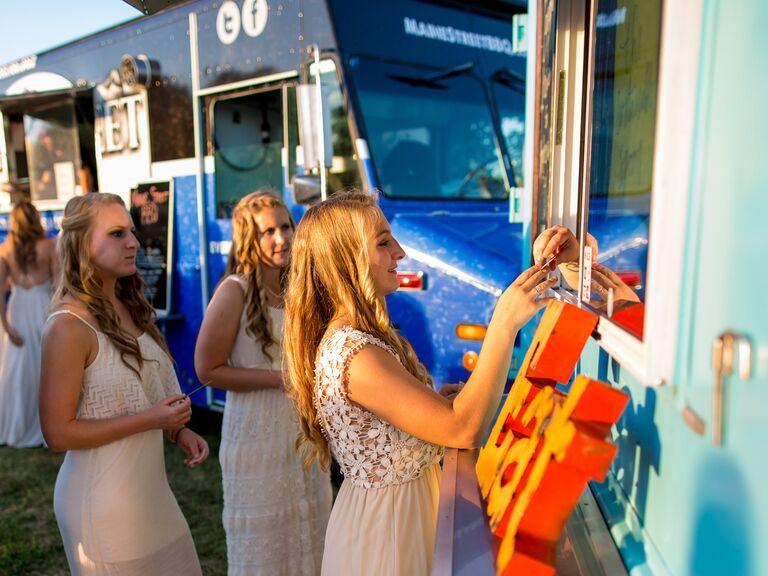 In terms of seating, think of food trucks as a hip, modern take on buffet service. This means you have basically two dining options: Set up formal tables so guests can grab their food and have a sit-down meal, or put utensils and napkins in a central location to encourage guests to stand and mingle while they eat. The latter setup definitely creates a casual vibe; if you're hosting a more formal wedding and full-service dinner, but still crave food truck fare, try this option for your rehearsal dinner, cocktail hour or after-party.
Have a Drink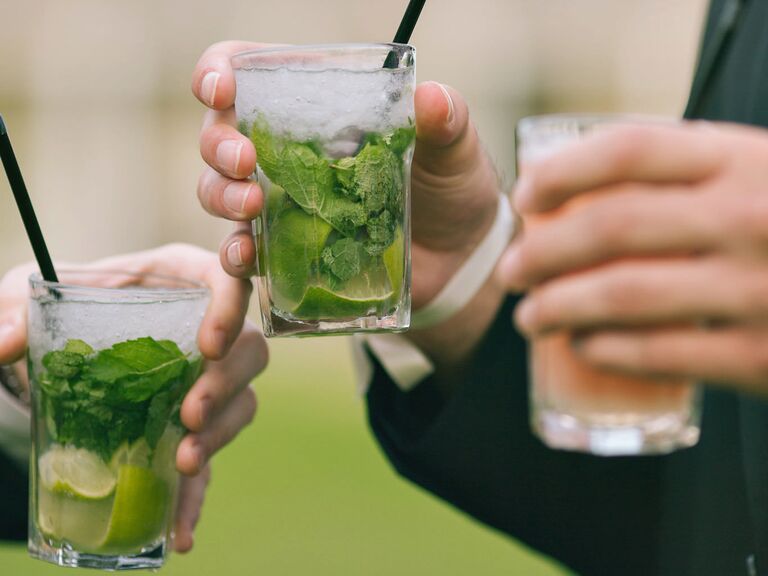 Roving caterers are so sought-after now that food trucks are far from your only choice. You can also shake up cocktail hour and add style to your curbside feast with traveling wine or beer trucks. Many local breweries and wineries have adopted vehicles for providing vino and brew tasting on-site, while trucks that only used to feature food have added wine, beer and cocktails to the mix. To convert any outdoor event into a personalized beer garden, try booking a mobile mini-brewery unit, which will have several taps ready to serve you your favorite (or even home-brewed!) beers, ice cold and foam free.
Make It Late-Night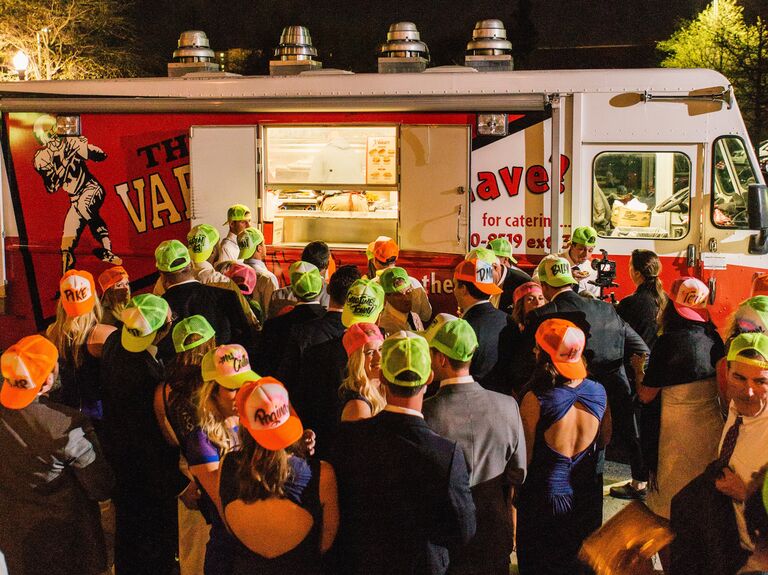 Want to offer a midnight snack to satisfy your guests' late-night munchies? A food truck could be just the thing. After all that dancing and mingling, guests will happily devour food truck bites, like waffles, doughnuts, hot dogs, cookies and soft pretzels. And just because you're having an indoor wedding doesn't mean a food truck is out of the question. Luckily, many companies have mini food carts that can be wheeled into an indoor venue as a fun surprise at the end of the night.
Special thanks to: Beth Bennett of Stylish Happenings in Austin, Sojourner Auguste of Erganic Design in New York, Elaine DeLuca of Exquisite Events in New York City, Billie Vollmer of Be Coordinated in San Diego and Susan Carre of Vineagogo in San Diego.