Trend Alert! 9 Animal Motif Ideas
by Simone Hill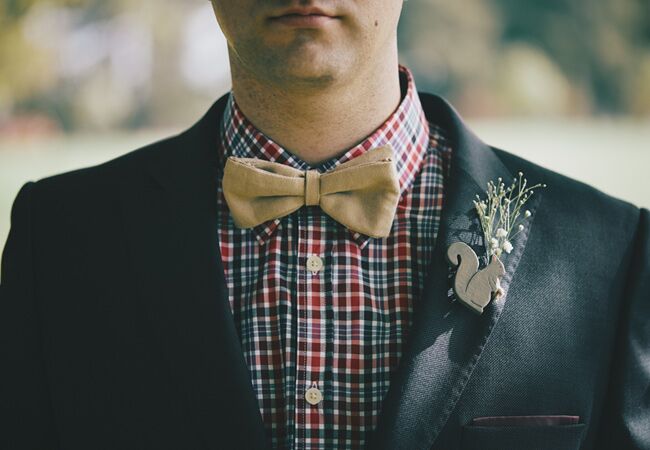 Having your dog serve as the ring bearer isn't the only way to include your pet, or other animals in your wedding day. Whimsical woodland weddings are one of the biggest wedding trends of the year, which means anything from bunnies to foxes. And you don't have to get married in the forest to find a reason to include animals in your own way. From horse topiary centerpieces (for the preppy, equestrian-loving couple), to regal dog-shaped ice sculptures and even animal crackers for a carnival-inspired theme — take a look!
A Squirrel Boutonniere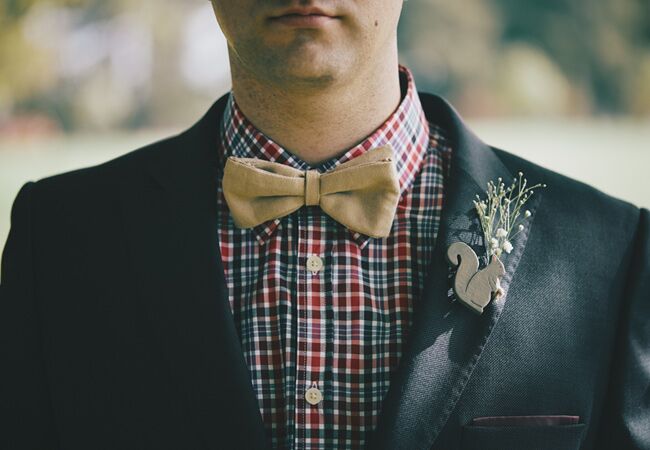 Watercolor Animal Wreathed Invitations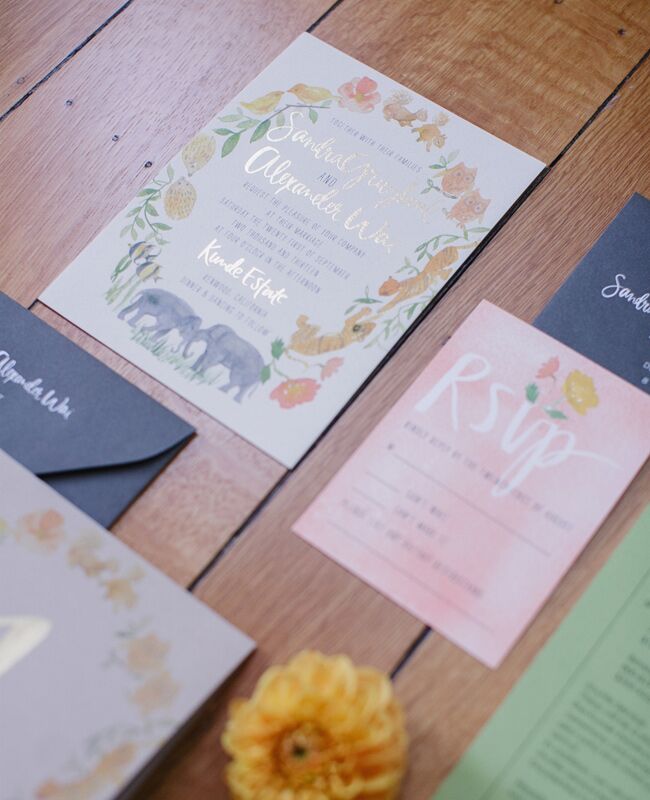 Animal Magnet Escort Cards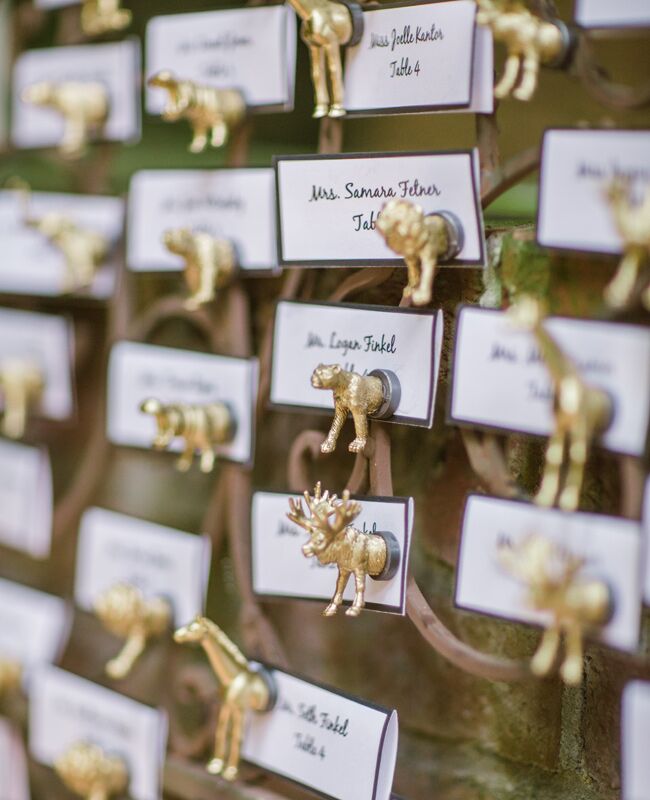 Nautical Octopus Koozies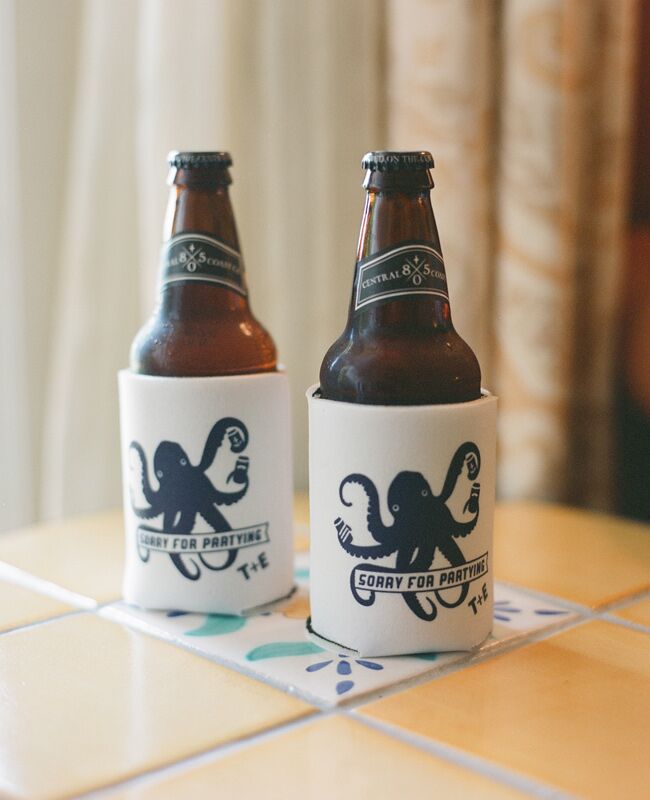 From the album: A Modern Seaside Wedding in Santa Barbara, CA
Pastel Animal Kingdom Wedding Cake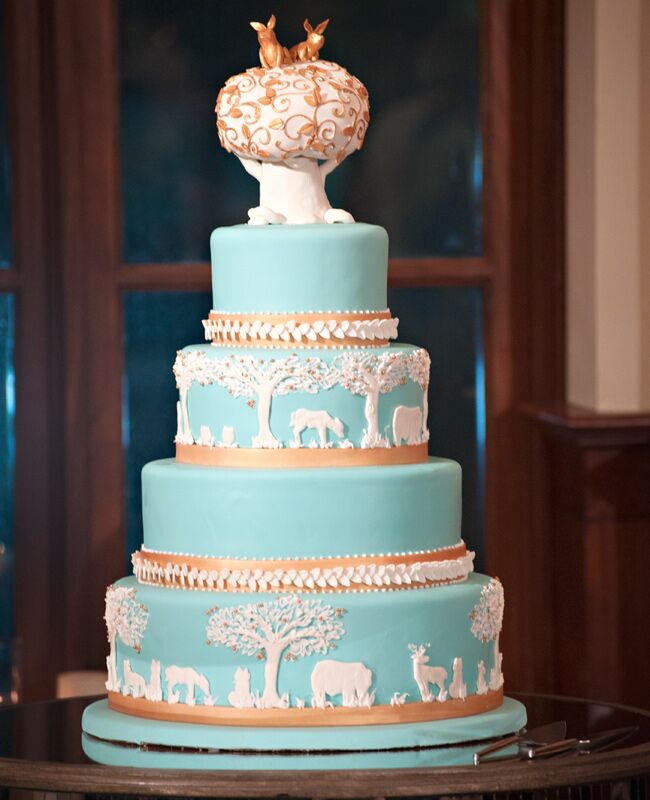 Horse Topiary Centerpiece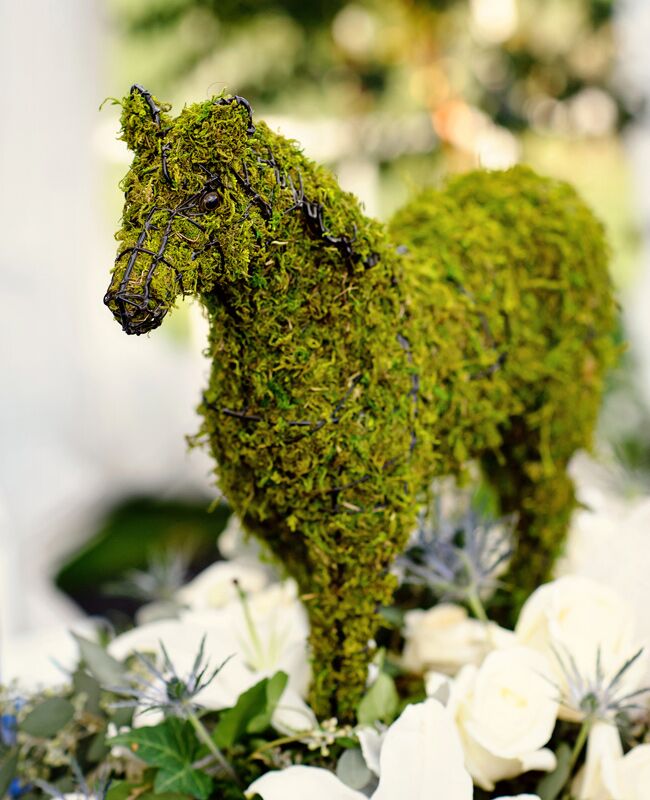 From the album: An Elegant Garden Wedding in Gates Mills, OH
Animal Cracker Escort Card Display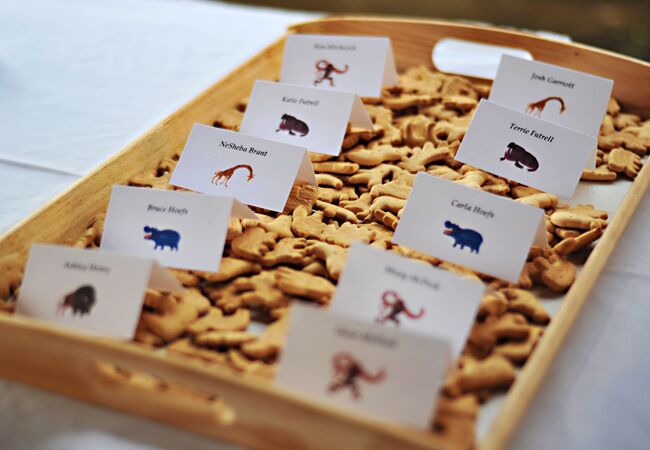 From the album: A Zoo-Themed Wedding in Powell, OH
Rottweiler Ice Sculpture
From the album: A Traditional Formal Wedding in Gate Mills, OH
Turtle Table Numbers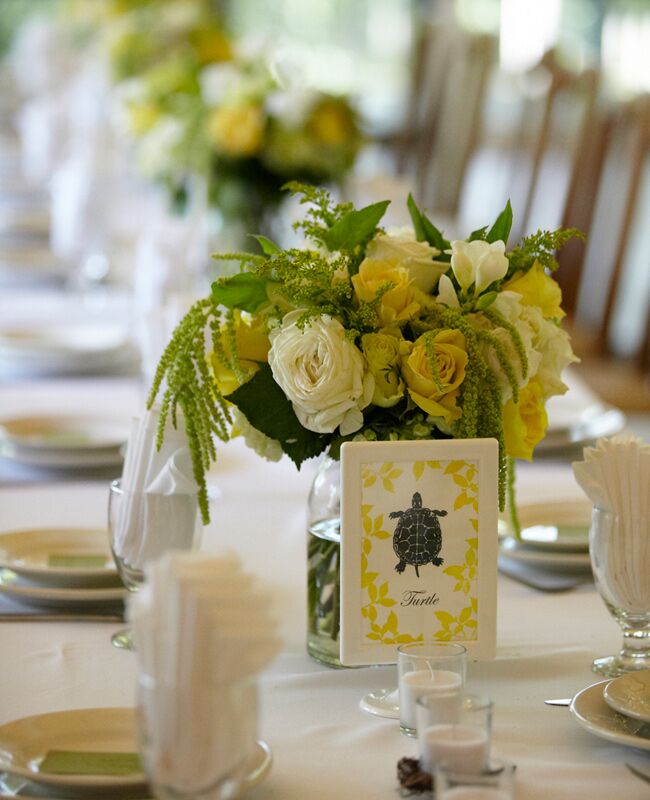 From the album: A Lakeside Wedding in Jasper, CA
Want more? Right here!
> 150+ unexpected wedding ideas
> New wedding pet ideas you'll love