Where to Find Your Cake Baker
You've got options, so we'll break them down with pros and cons.
by The Knot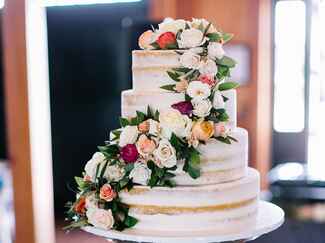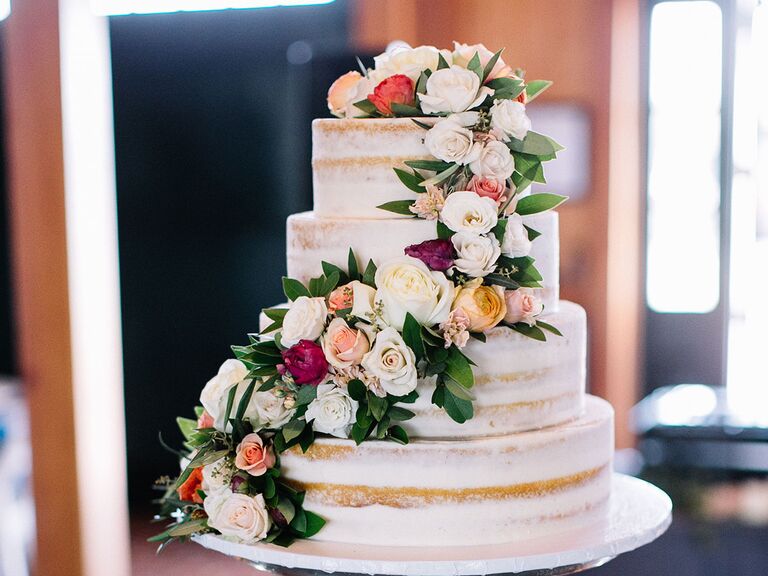 photo by
Steven Michael Photography
Whether ordering your wedding cake is the least of your worries or it's high on the "must-obsess-over" list, you should do a little legwork when seeking out a wedding cake baker. Let us point you in the right direction with where to look and the pros and cons of each option.
Your Caterer
Nine times out of 10, these folks can produce a delicious wedding cake. But just because you trust their take on poached salmon and penne alla vodka doesn't mean they're wedding cake wizards. Our advice? Be specific about your desires. During your meeting, show visual examples of what you like and ask to see pictures of past cakes. Then sample your heart out.
Pros: Convenience
Cons: May not be able to create your dream wedding cake design
Commercial or Boutique Bakery
Check out your neighborhood (supermarket or specialty) bakery to find out whether they make wedding cakes. Commercial and boutique bakeries often cost less, but you may have to work with limited, simpler designs that are made further ahead of time. While many smaller bakeries may not be equipped to provide the most complex motifs or embellishments, they often make up for it in the taste department, with a focus on ingredients and flavor.
Pros: Lower cost, great taste
Con: May not be able to create your dream wedding cake design
Custom Wedding Cake Bakery
Seek out an independent wedding cake designer for the ultimate in design, ingredients, flavor and decoration. While this route will cost you more, wedding cake designers are passionate and treat each confection like a work of art. This approach allows for personalization and imaginative planning. Many couples use their cake to reflect certain unique characteristics or qualities, and a gifted cake designer is often the only one who can turn that vision into reality.
Pros: Great taste, can create your dream wedding cake design
Cons: Higher cost
Find a baker in your area here!