Want to Throw the Ultimate Wedding After-Party? Here's How
Here's how to take the late-night fun to the next level.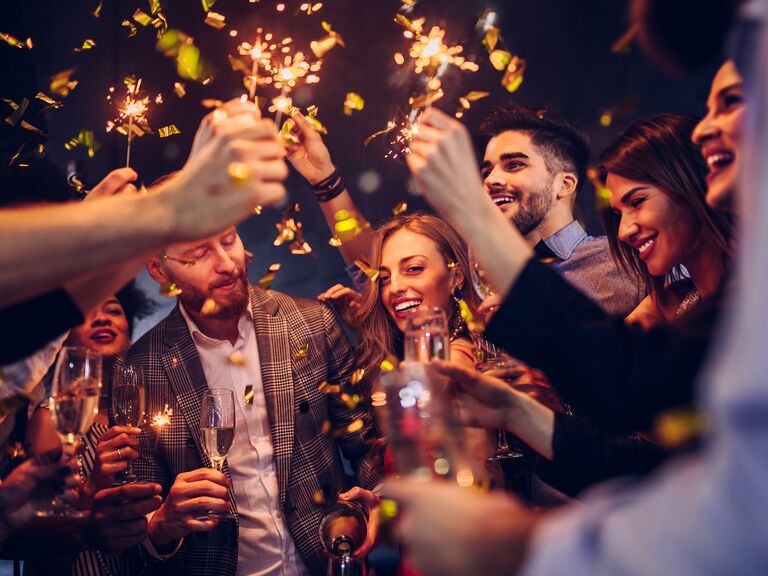 iStock

There will be tons of memorable moments at your wedding, but some of the most fun ones are bound to happen at the after-party, when everyone's relaxed and really letting loose. And while you're going to have a good time no matter what—after all, your closest friends and family are by your side—it's worth putting some thought into the event to make it truly unforgettable. Here's how to take your after-party from the expected to the next level.
The Expected: At the end of the reception, you and the rest of the wedding party start desperately Yelping the closest bars where you can keep the fun going. Leaving things to chance means you could stumble upon something great—or end up at a grubby old-man bar.
The Next Level: We know planning yet another event can seem like a lot, but if your reception venue has a hard cut-off, it's essential to plan ahead. If a good friend agrees to host it at their place, you're golden. But you can also reserve a room at a fun, themed bar, or a conference room at your hotel. Not unique enough? Think about the guests who are most likely to stay out and what would get them psyched. A spot with live music? A nearby bowling alley or late-night arcade where everyone can get their game on? If you're near the water, how about a bonfire on the beach or even a chartered boat? The sky's the limit—just be sure to factor in how easy it is to get to from your venue.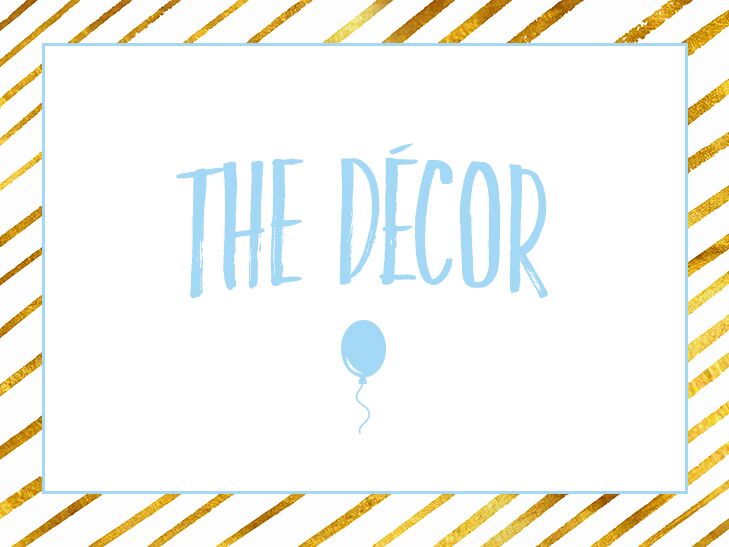 The Expected: Your attendants help scoop up any wedding flower arrangements and balloons that are still holding their own and then artfully repurposes them at the next venue.
The Next Level: Your after-party is a new event, so you'll want a few signature decorations to mark the occasion. We love the idea of using your honeymoon destination as inspiration—say, a tiki bar with colorful cocktails and leis if you're headed to Hawaii or an après-ski lounge feel with couches draped in faux fur blankets if you're jetting off to the mountains. (This obviously works best if you have access to the venue before the reception and your wedding party or other friends can help set up the décor.)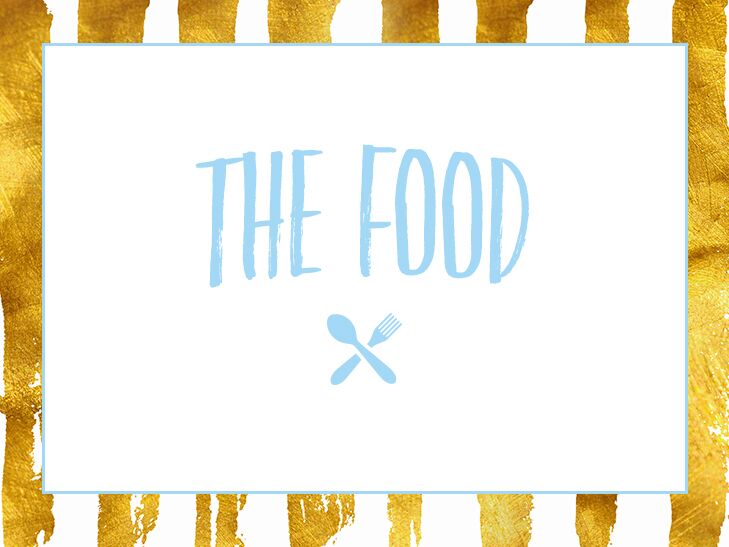 The Expected: When the clock strikes midnight, your delicious reception dinner is already a distant memory. Your caterer sets up a table with portable snacks that can be grabbed quickly on breaks from the dance floor. Later on, you order pizzas to show up at your postreception bash
The Next Level: Make sure everyone gets a substantial bite to eat before heading to the after-party. Get in on the food truck trend and hire one to pull up and serve anything from tacos to sliders and fries. Or set up a food bar, where guests can customize their own ice cream sundaes or popcorn with gourmet toppings. As for the after-party itself, if you can imagine the sun coming up when the last of your friends gets ready to depart, having breakfast food on hand is a smart idea. (Did someone say doughnuts?)
The Expected: Someone busts out their Spotify "party playlist" or starts making requests from the DJ to turn things up a notch.
The Next Level: Budget allowing, there's nothing stopping you from adding an extra surprise by hiring unexpected entertainment. Having a wedding in the tropics (or just headed there for your honeymoon)? See if there's a steel drummer in the area who can put on a show. A flair bartender, belly dancers or even a mariachi band could also help rev up the crowd. One inexpensive idea that's always a hit: karaoke. Just rent a machine and kick things off with your fave duet. And, of course, a DIY photo booth—complete with props—is another surefire way to keep everyone entertained for hours.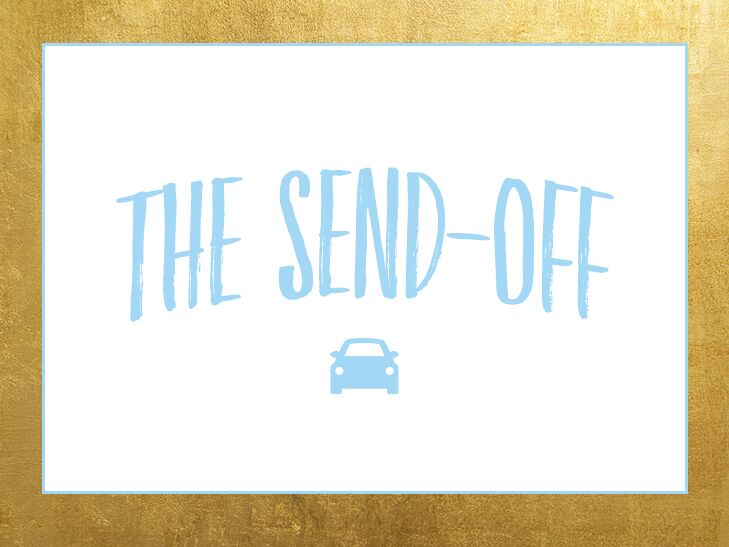 The Expected: You hail a cab or call a local limo service to take you home, giddily sneaking off to spend your first married night together—and hope your still-partying friends make it home safely too.
The Next Level: Hiring an after-party bus or shuttle is an extra-thoughtful touch, but it may not fit your budget or make sense with people leaving at different times throughout the night. Instead, add a list of phone numbers for local car services or cab companies to your wedding website. Want to be your friends' biggest hero the next day too? Assemble hangover kits—think aspirin, Alka-Seltzer and sunglasses—and put them in your out-of-town guests' welcome baskets, or just pass them out at the end of the night.