Christmas Tree Farms Where You Can Actually Get Married
'Tis the season to say "I do."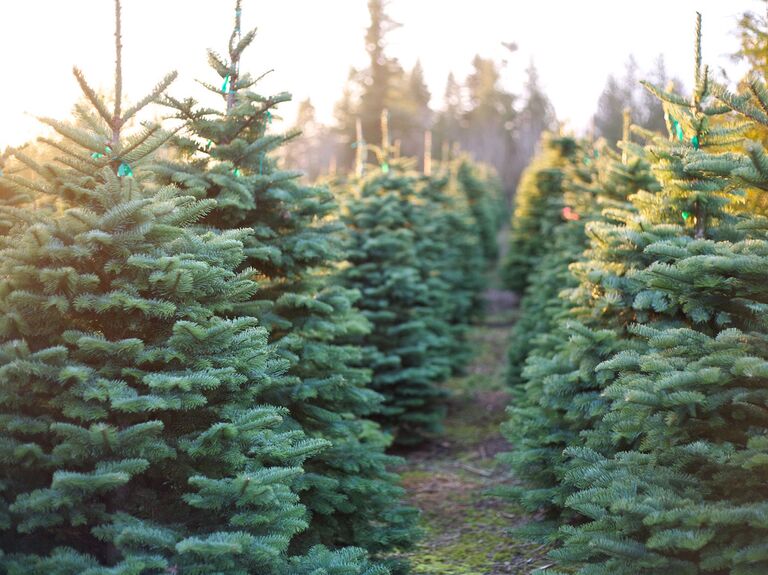 When it comes to outdoor venues, so many couples head to rustic spots—like vineyards, campsites and apple orchards—to take advantage of their homespun vibes and bucolic settings. But have you ever considered a Christmas tree farm? Nestled in valleys and perched on hillsides with breathtaking evergreen views, they're a perfect spot for a rustic wedding. No matter what season you're tying the knot (no, it doesn't have to be around the holidays), you can actually get married at these festive farms.
1. Trinity Tree Farms in Issaquah, Washington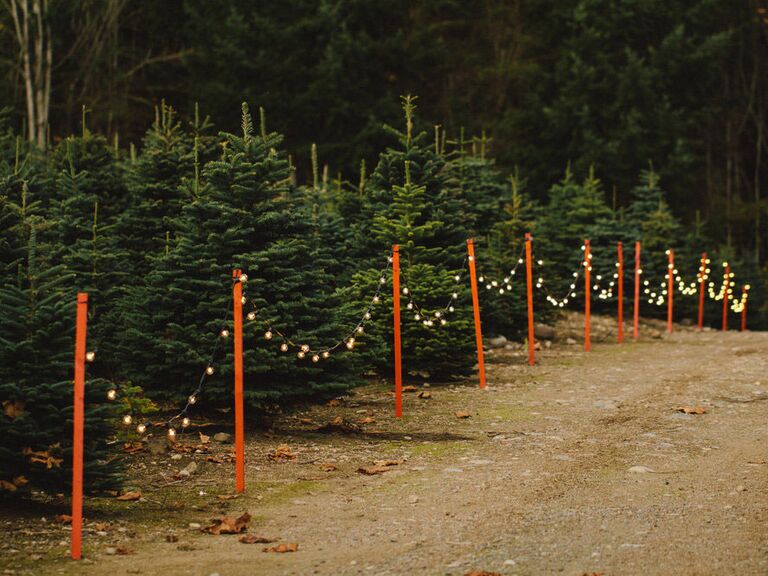 With a rustic barn and spacious lodge, Trinity Tree Farm can host both your ceremony and reception. It can also provide you with a list of vendors it works with often, so you know your day will run smoothly. And as if row after row of lush green Christmas trees isn't stunning enough, there's a crystal-clear view of Mount Rainier in the distance.
2. Broadview Christmas Tree Farm in Highland, Michigan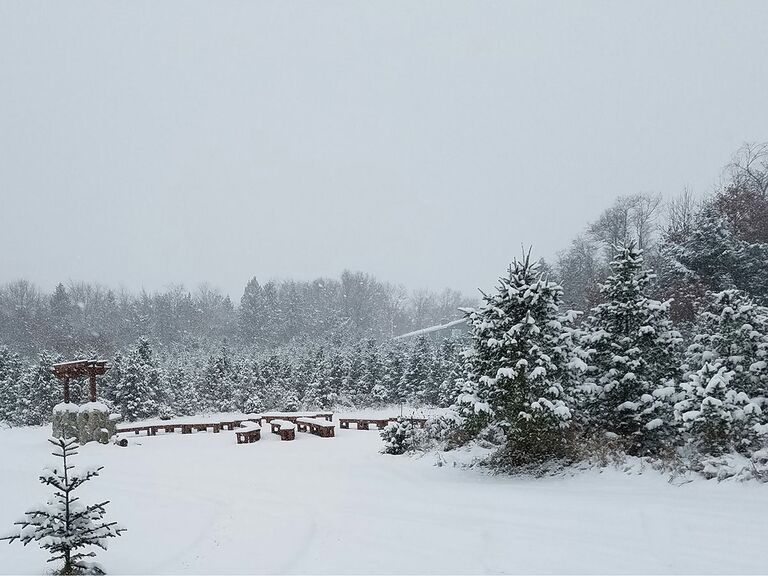 Choose an intimate ceremony at Broadview Christmas Tree Farm overlooking the pond or among the Douglas firs. Sitting on more than 100 acres, this family-run farm offers a range of wedding packages—and stunning sights in every direction, of course.
3. Ricciardi's Tree Farm in Wadsworth, Ohio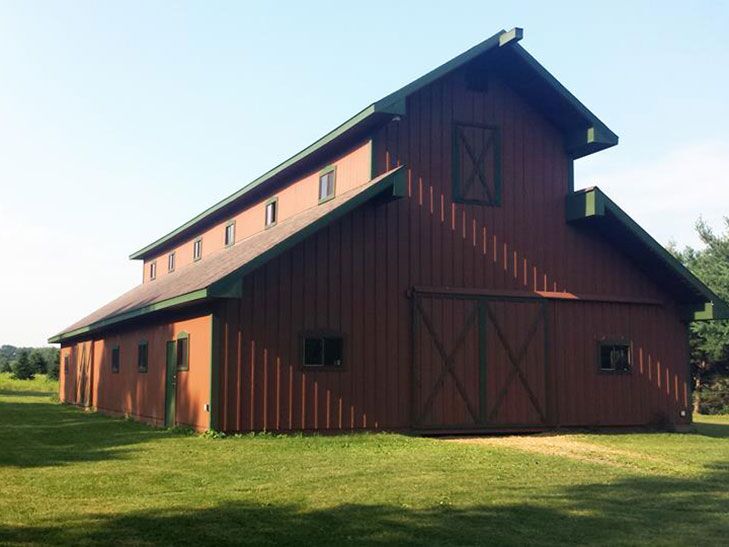 Ricciardi's Tree Farm is dedicated to making your day "beautiful, personal and stress free." Sounds pretty awesome, right? In addition to an air-conditioned suite, the farm has a two-story barn that fits over 250 guests, plus several scenic ceremony locations to choose from.
4. Northern Lights Christmas Tree Farm in Pleasant Hill, Oregon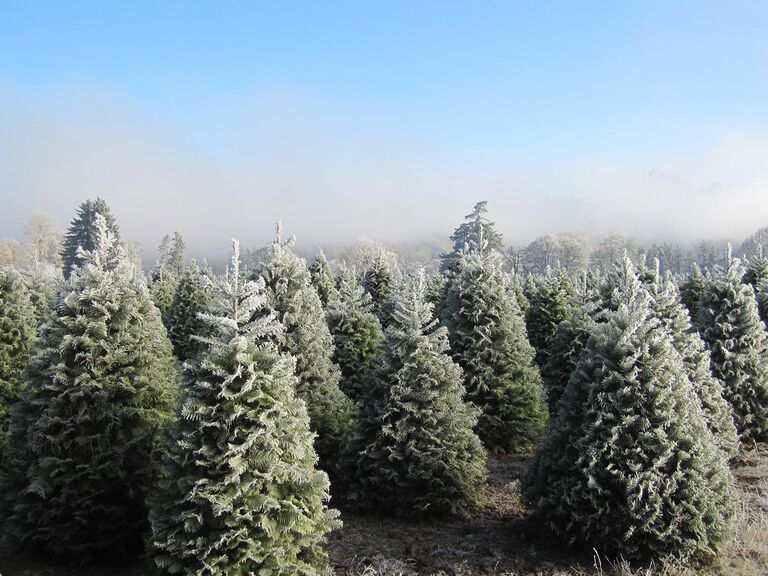 Nestled in roughly 80 acres of Christmas trees, Northern Lights Christmas Tree Farm is family run and offers gorgeous waterfront vistas. The site can even provide a tent, complete with a dance floor, lights, and coffee and tea service for your wedding and reception.
5. Cosgray Christmas Tree Farm in Idaville, Indiana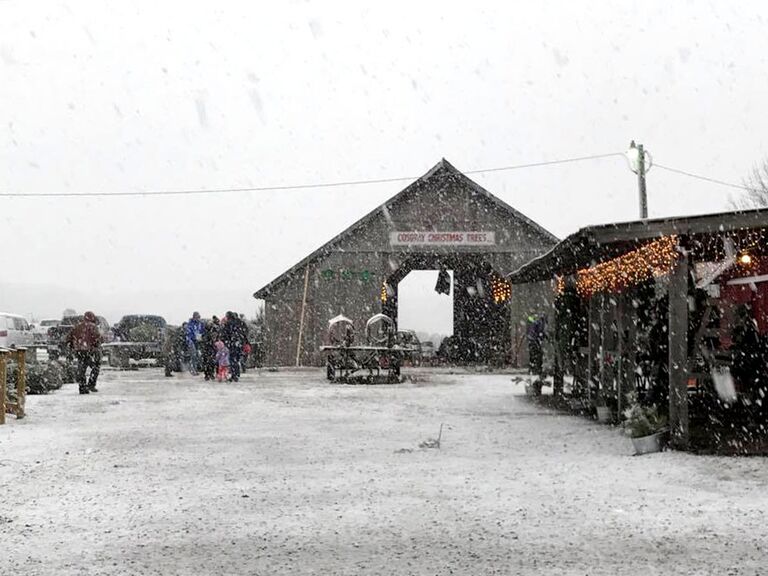 A full 200-acre Christmas tree farm, Cosgray Tree Farm offers a designated amphitheater-style space in the woods for unique ceremony seating, and the reception barn's antique chandeliers, exposed beams and elegant draperies totally elevate the space.
6. Springhill Tree Farm in Bainbridge, Georgia
Between the sweet Southern hospitality and the old barn (complete with vintage chandeliers and a spacious bar), Springhill Tree Farm has both style and character. Choose from available wedding packages or make a request.
7. The Overlook at Geer Tree Farm in Griswold, Connecticut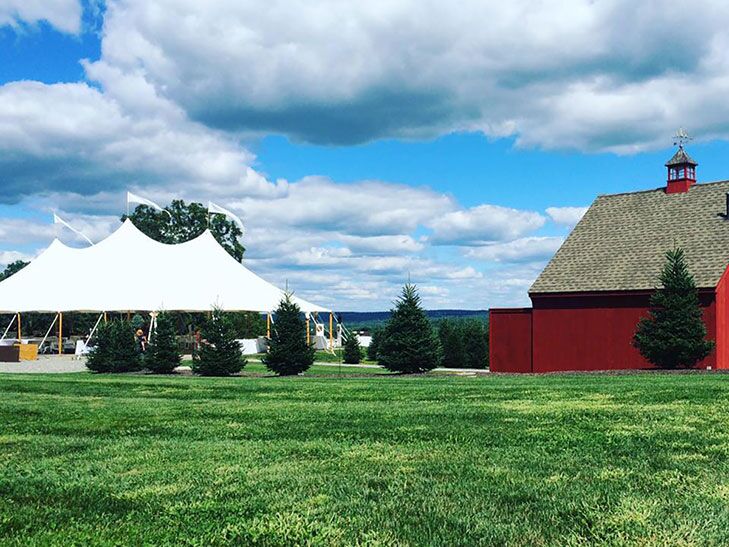 Geer Tree Farm promises to customize its venue to your preferences—even your theme. Providing a tent, bonfire pit and your choice of lighting, Geer Tree makes it easy to relax and enjoy its 140 acres of rolling hills, New England farmland and, of course, Christmas trees.
8. Williams Tree Farm in Rockton, Illinois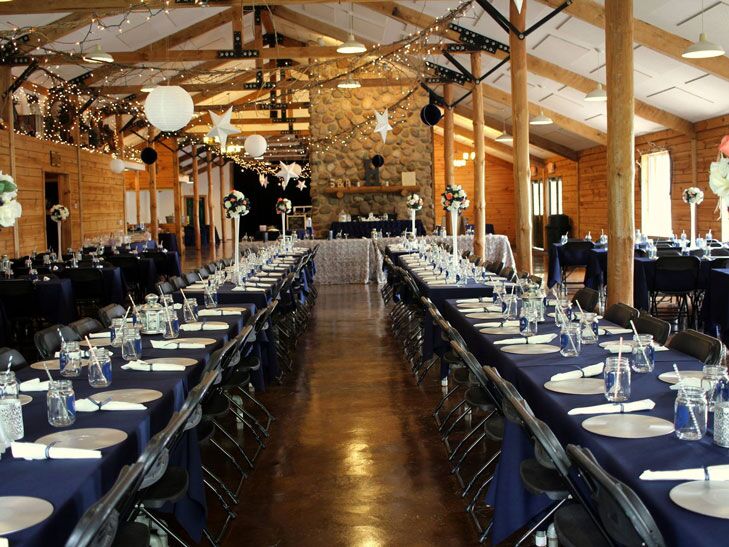 Williams Tree Farm sourced its very own trees to build the on-site lodge, which has gorgeous exposed beams and a hearth. Its waterfall garden offers an elegant setting for an outdoor ceremony of up to 300.
9. Sawyer Family Farmstead in Cashiers, North Carolina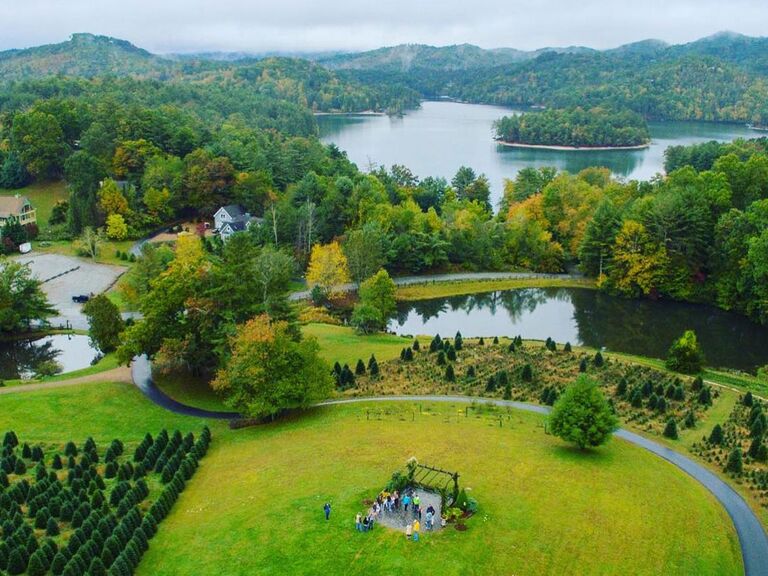 Perched in the Blue Ridge Mountains among gorgeous fir trees, Sawyer Family Farmstead offers a breathtaking view of the Western North Carolina Highlands and Lake Glenville—the largest body of water east of the Mississippi River. Your guests will love the location just a few hours from major cities including Asheville, North Carolina, Greenville, South Carolina, and Atlanta.
10. Tollander Tree Farm in Kimball, Michigan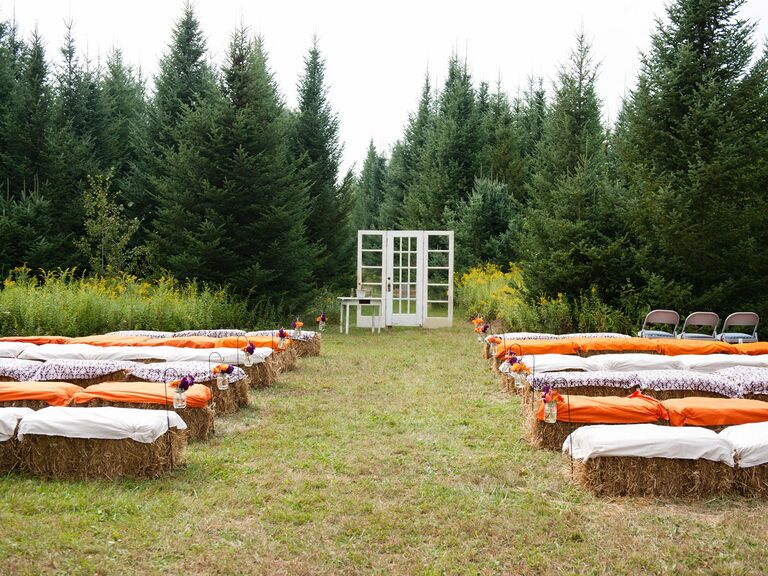 A Christmas tree farm since the '50s, Tollander Farm retired from selling Christmas trees in 2003. Now it's available to the public as an event space, complete with a handicap-accessible barn and ample tent space. Between the historic 100-year-old barn and the thousands of wild-growing evergreens, it's the perfect backdrop to your nuptials.
Find a Christmas Tree Farm or another amazing venue near you here!