This Woman Turned Her Wedding Dress Into a Christmas Tree Skirt
DIY at its finest.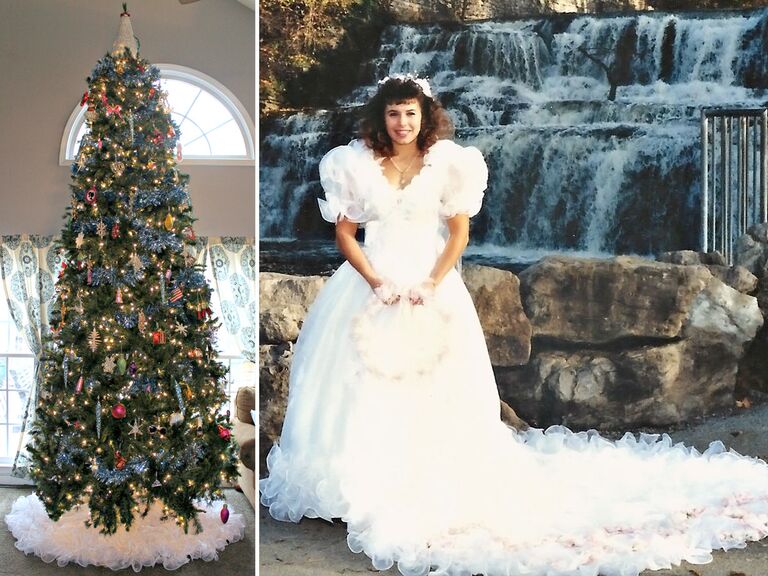 While cleaning out her basement earlier this year, Tess Heidelberger came across her wedding dress right next to the Christmas decorations and got an idea. With its bows, puffy sleeves and ruffles, her dress was very much in style in the '80s, but Heidelberger knew it would never be worn again (both of her children are already married now). Not wanting to throw the gown away, she got creative—and the result is so pretty!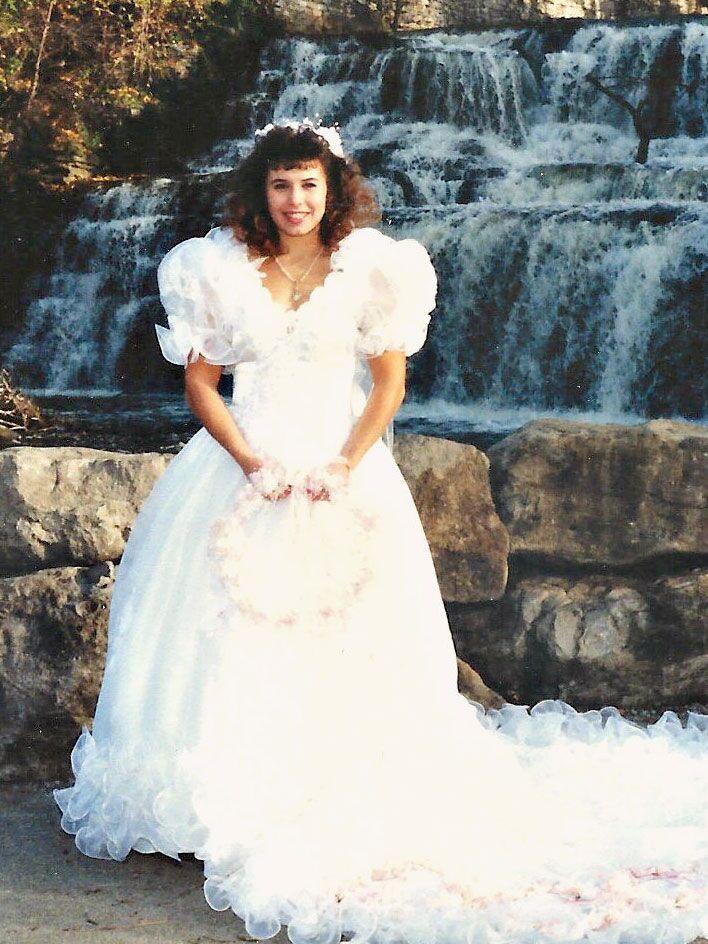 "I just got a pair of scissors and my hot glue gun and sprawled out my dress," she told ABC News. After cutting away the bodice and gathering the bows, beads and embroideries, Heidelberger pinned and hot-glued the materials together again to create a gorgeous Christmas tree skirt. Masking evidence of hot-glue with ribbon, it's hard to believe she didn't sew one stitch.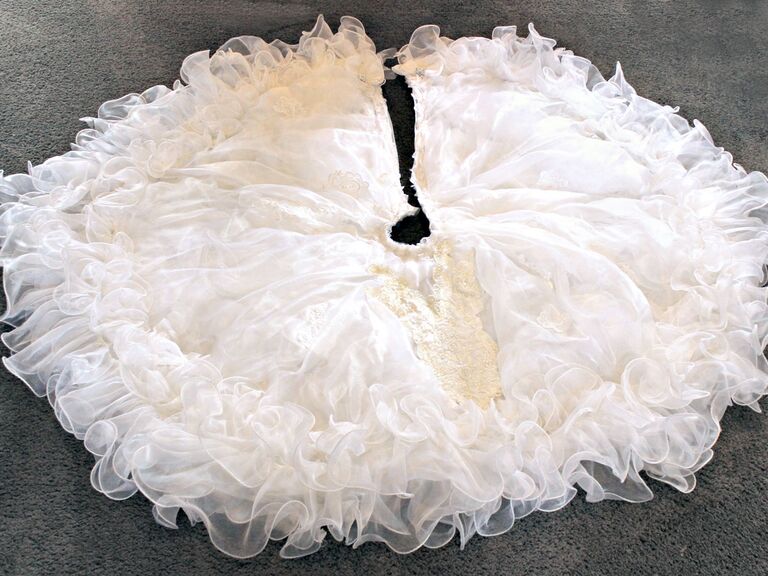 Heidelberger doesn't regret taking scissors to her vintage wedding dress. "The first cut was the hardest," she said, but once she got started the rest was "all easy and fun." Now, rather than collecting dust in a box year after year, the repurposed gown will have its moment under the tree every Christmas.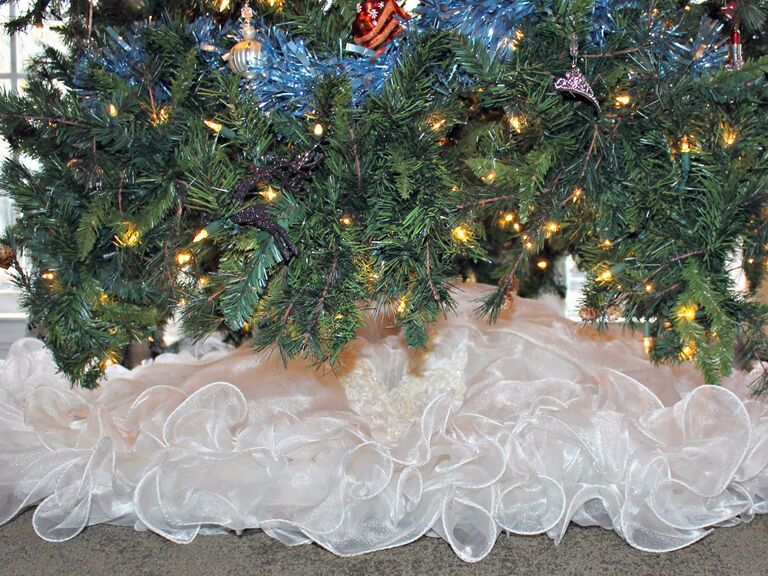 "When I put it under the tree it just looked like a fluffy cloud. I'm so happy I can look at it every year," Heidelberger said. "And it's so much better than staring at your dress through that cellophane window in the box." We couldn't agree more.