Our Favorite Eco-Chic, Sustainable Wedding Venues, Because It's Earth Day
These breathtaking venues love the earth as much as we do.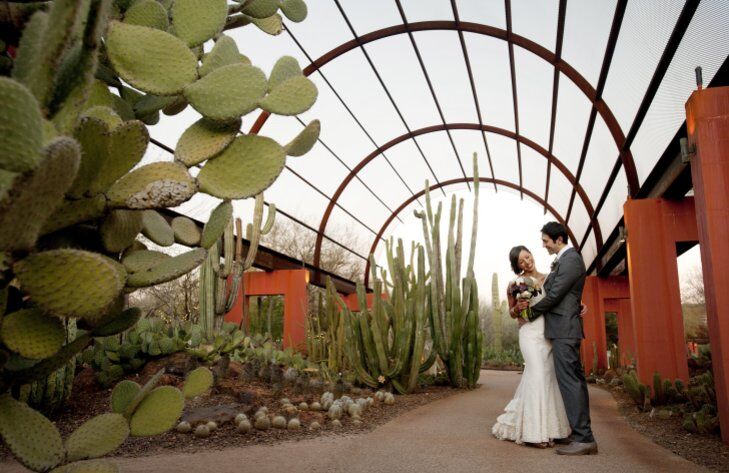 Laura Segall Photography
Looking into reducing your wedding's carbon footprint? Check out these wedding venues that give back to the Earth. Get married at a site that uses local resources (for food and decor), needs minimal decoration and is responsible with waste and clean-up. Then, make sure to arrive and leave in low-emission style (tandem bikes, anyone?). See four spaces we absolutely love for their eco-chic environmental consciousness, below.
The Desert Botanical Garden in Phoenix, Arizona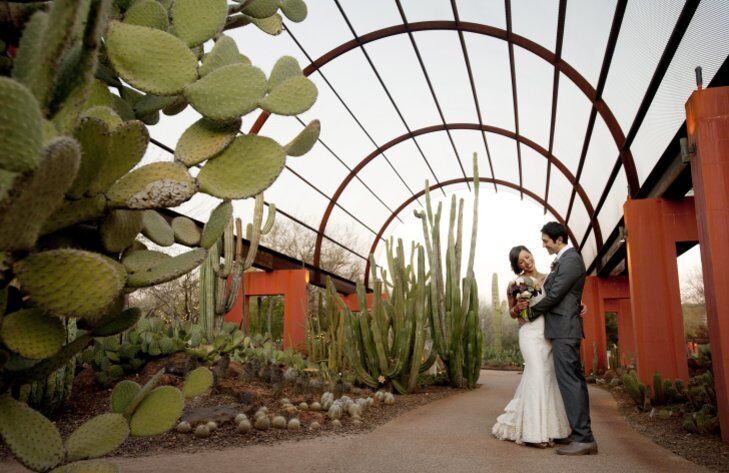 Get married surrounded by crazy cacti, which makes for both amazing pictures and minimal decoration needs. If you don't mind the heat, or the possibility of getting pricked, this is the venue for you.
From the album: A Desert Botanical Garden Wedding in Phoenix, Arizona
A Wedding in Your Own Back Yard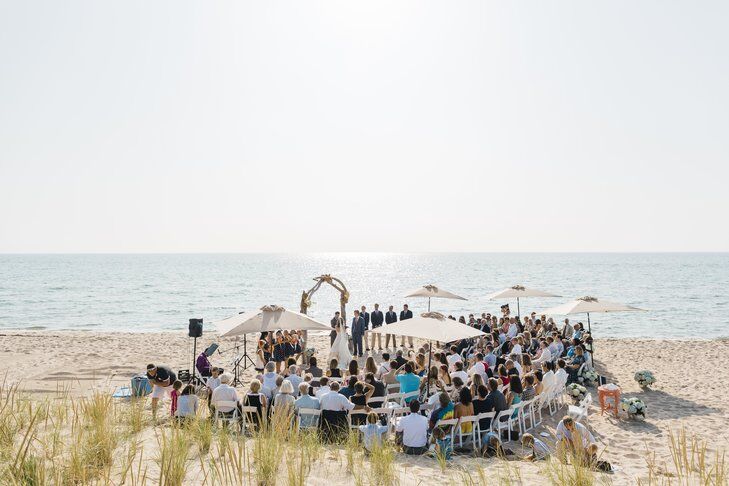 It doesn't get more eco-friendly than having a wedding in your own back yard. Plus, you'll have the added sentimentality of getting married in the place where you grew up, whether it be on the beach, near a lake, in a prairie, in the country or in the mountains.
From the album: An At-Home Wedding in Grand Haven, Michigan
Wild Basin Lodge in Allenspark, Colorado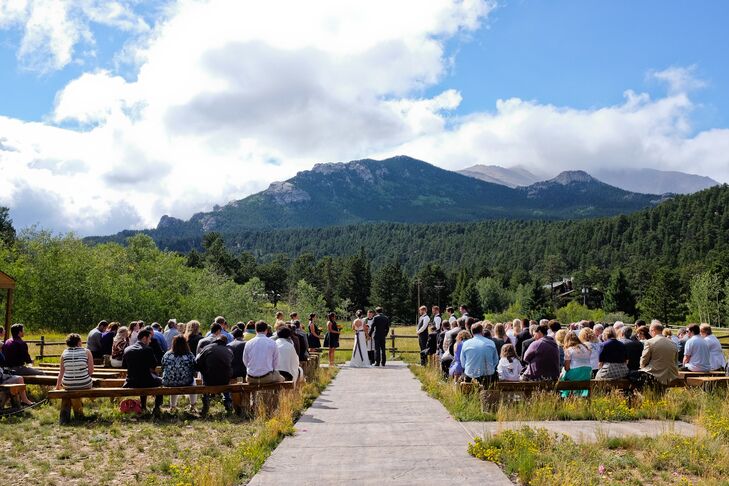 With gorgeous mountain scenery, who needs to spend money (and resources) on tons of decor? Your guests will hardly notice a few missing flowers while a majestic view of the Rockies looms behind your officiant. Wild Basin Lodge even has a green package for couples who want to protect the environment. In the package, guests are shuttled to the lodge (rather than driving cars separately) and all leftover food is donated to the Wildlife Animal Sanctuary to reduce waste.
From the album: A Rustic Mountain Wedding at Wild Basin Lodge in Allenspark, Colorado
The Valley of Fire State Park in Overton, Nevada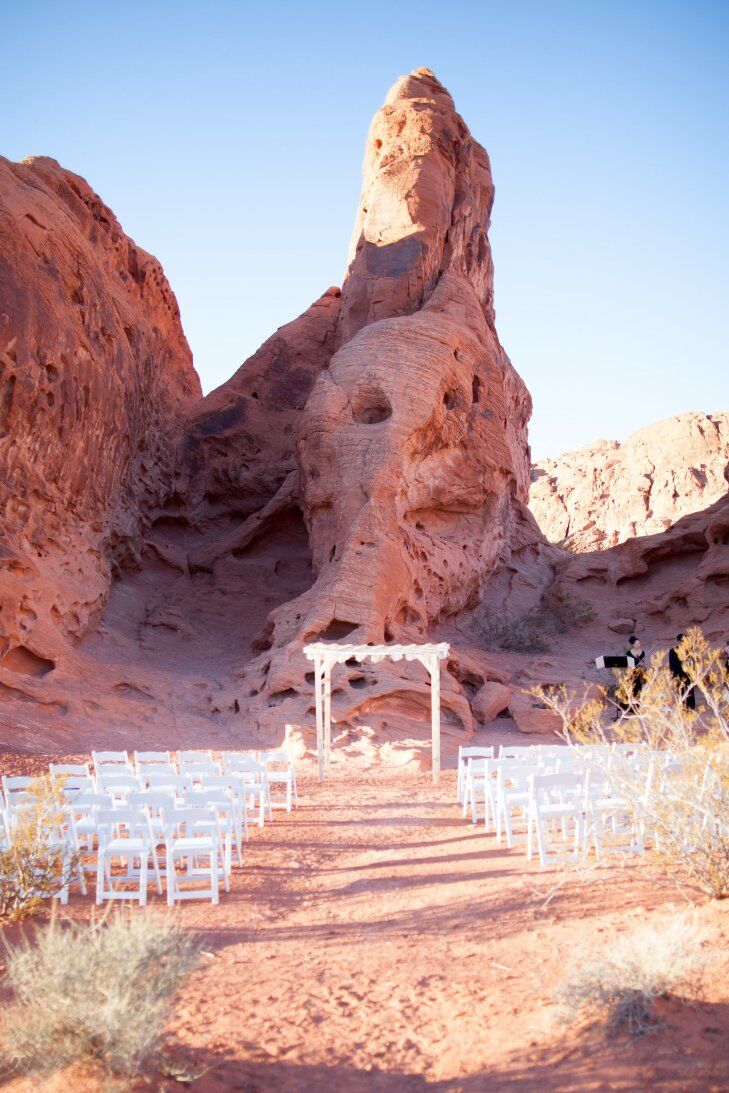 Getting married in any park is a very sustainable option. These reserves are expertly maintained, consciously run and have tons of rules and regulations in place so that events don't disturb the ecosystem they promote. Plus, with views like these of the red rocks, what more do you need?
From the album: A Valley of Fire Nevada State Park Wedding in Overton, Nevada
Want more sustainable tips? Check out our article on green weddings here!
To find more eco-chic venues click here!