How to Use Holiday Stress to Build a Healthier, Happier Relationship
The holidays can prompt three worthwhile reflections to grow your emotional connection with your partner—here's how.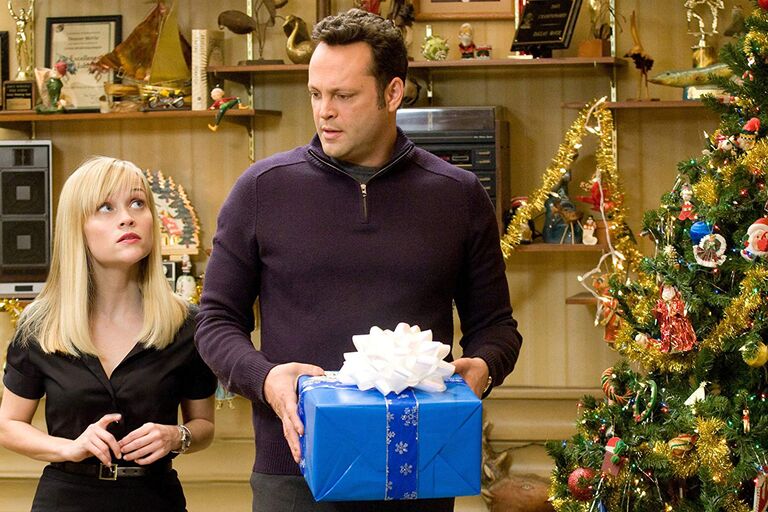 New Line Cinema
Infamously, relationships tend to struggle during the holidays. The reasons are somewhat predictable: You're spending more money than usual, you're interacting with (and being intruded by) family members and in-laws, and gift-giving is flat-out stressful (psst: we found somegifts your mother-in-law will love).
But there's a silver lining here too: According to Lasting, the leading couples counseling app, the holidays can facilitate three key reflections to support your relationship and overall emotional connection. Here's how to use the typical stress of the holidays as a prompt to instead dedicate time to your relationship and make it even healthier and happier.
Reflection 1: Which holiday traditions do you want to keep, edit, add and delete?
Rituals and traditions enhance your connection to each other and serve as touch points for couples during the days, weeks and years down the road.
Specifically, they set up daily, weekly, monthly and annual rhythms for you—and they include big, annual holidays, such as Thanksgiving and Christmas. However, according to a recent survey from Lasting, only 31 percent of couples intentionally craft their own family traditions together.
That's a shame, since doing things your way (as a couple) can bring more meaning into your experiences and help create more lasting memories.
This holiday season, as you experience the weeks leading up to your celebrations, be especially observant of yourself and your family. Notice all the little traditions and rituals you'd like to keep, edit, add and delete in this particular season. You may find that there are quite a few things you'd like to institute, based your unique relationship and family culture.
Reflection 2: Let's dive deep into your personal history with holidays.
As you discuss what you'd like your traditions and rituals to become, it presents a unique opportunity to deeply explore each other's personal history with regard to the holiday and all its associated events and feelings. Here are some good primers for each other:
How did the holiday season typically "feel" growing up in your home?
What's your favorite holiday tradition?
What's your least favorite holiday tradition?
What's your favorite holiday memory, and why?
How did your family approach presents and gift-giving?
All of these answers continually build what Dr. John Gottman, a famous American marriage therapist, calls the "love map" of your partner. Couples with detailed love maps are far more likely to report marital satisfaction because they know how to better love one another.
Reflection 3: Tell me about your vision of The Good Life.
As you discuss each other's history, things will come up in conversation that are leading indicators of the way you want the future to look. All of this makes up of your vision of The Good Life—your mental picture of what a very satisfying and fulfilling life looks like in the future. That's a very healthy relationship conversation, because your vision of The Good Life informs how you act every single day. If you don't know what gives each other true meaning in life, it's difficult to be on the same page about a variety of topics, such as how to spend money (and when to save) and what your long-term goals look like.
It's also worth mentioning that all of the above—family traditions, personal history and vision of The Good Life—are key factors in lasting relationships. In fact, Lasting walks through these concepts in depth in their Family Culture series, which can be accessed in the app.
Download Lasting here.