34 of the Most Awesome Stocking Stuffers for Your Husband
They're small, but they'll put a big smile on his face.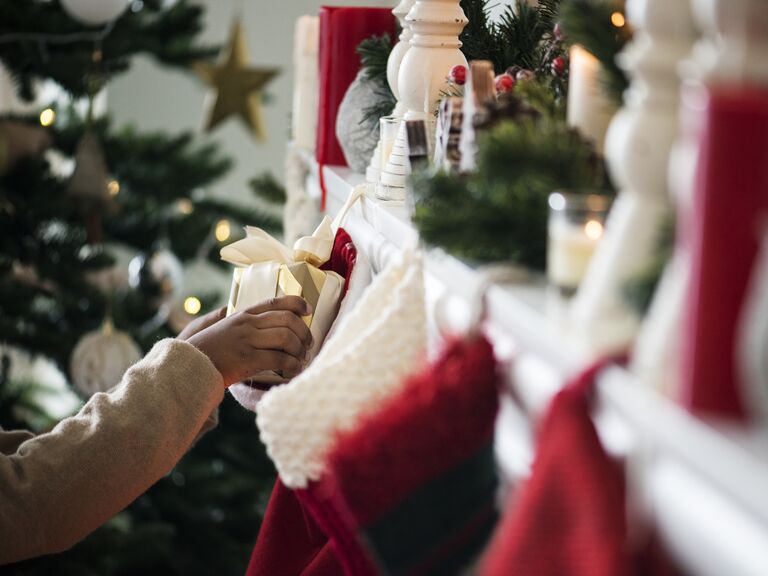 Rawpixel.com / Shutterstock
We have included third party products to help you navigate and enjoy life's biggest moments. Purchases made through links on this page may earn us a commission.
It's been a tough job, but you've done it. You've finished your holiday shopping. Until, that is, you remember you still need stocking stuffers for your husband. Never fear though, because we're here to help you find the perfect small gifts for him.
When it comes to stocking stuffer ideas for your husband, it's always a good move to make your picks feel personal. This is just as important for stocking stuffers as it is for the bigger gifts for your husband. Other crucial things to consider? The size and price of the stocking stuffers you're eyeing up. They need to be small enough to fit into his stocking, and purse-friendly enough that you can buy a few. And that's why we're here. We've found the best stocking stuffers for husbands on the internet right now, with most of them coming in under $20.
Something for the Adventurer
Any outdoorsy guy will appreciate this versatile multi-tool. It has two different sizes of fish hooks, a harpoon, a saw and sewing needles.
Ultimate Survival Tips LLC Tiny Survival Card multi-tool, $20, Walmart.com
Something for the Foodie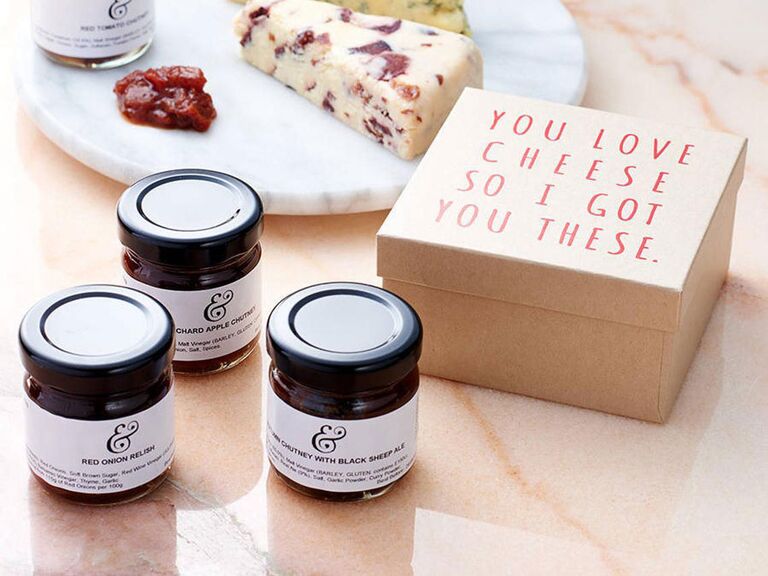 The gift box says it all: These chutneys pair perfectly with cheese. Each relish is flavored with a different cheese in mind, for an explosion of taste.
Dust and Things chutney gift set, from $18, Etsy.com
Something That's Plain Practical
He can store this nifty bottle of hand sanitizer in his jacket pocket or backpack. The spray formula is quick and easy to use on the go, and it actually smells nice.
Upstate Stock hand sanitizer spray in Northern Blueflag, $8, Huckberry.com
Something for the Sneakerhead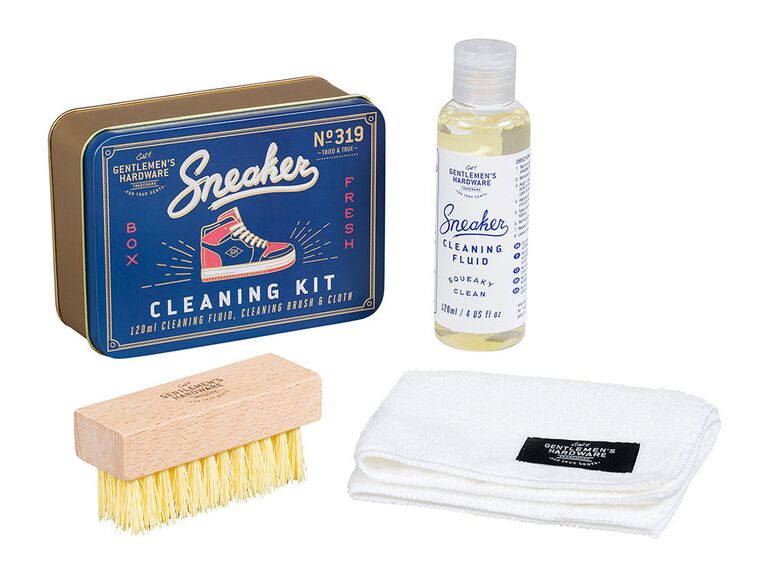 If he's always concerned about scuffing his newest pair of sneakers, then this stocking stuffer idea is sure to be a success with your husband. It comes with a bottle of cleaning solution along with a brush and cloth for restoring his kicks to their former glory.

Gentlemen's Hardware sneaker cleaning kit, $21, Amara.com
Something for the Golfer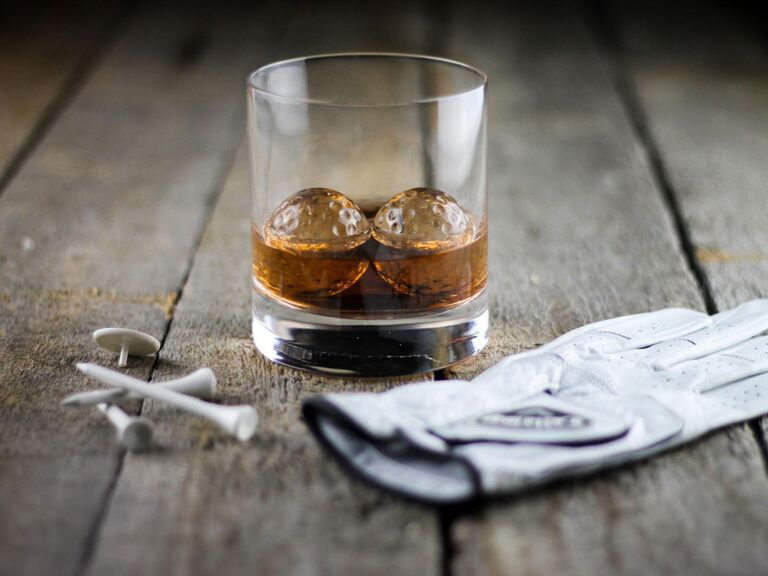 Combine two of his favorite things (excluding you) with this fun stocking stuffer idea. These golf ball-shaped whiskey chillers will keep his drink nice and cold without diluting it.
SipDark golf ball whiskey chillers, $20, Etsy.com
Something for the Joker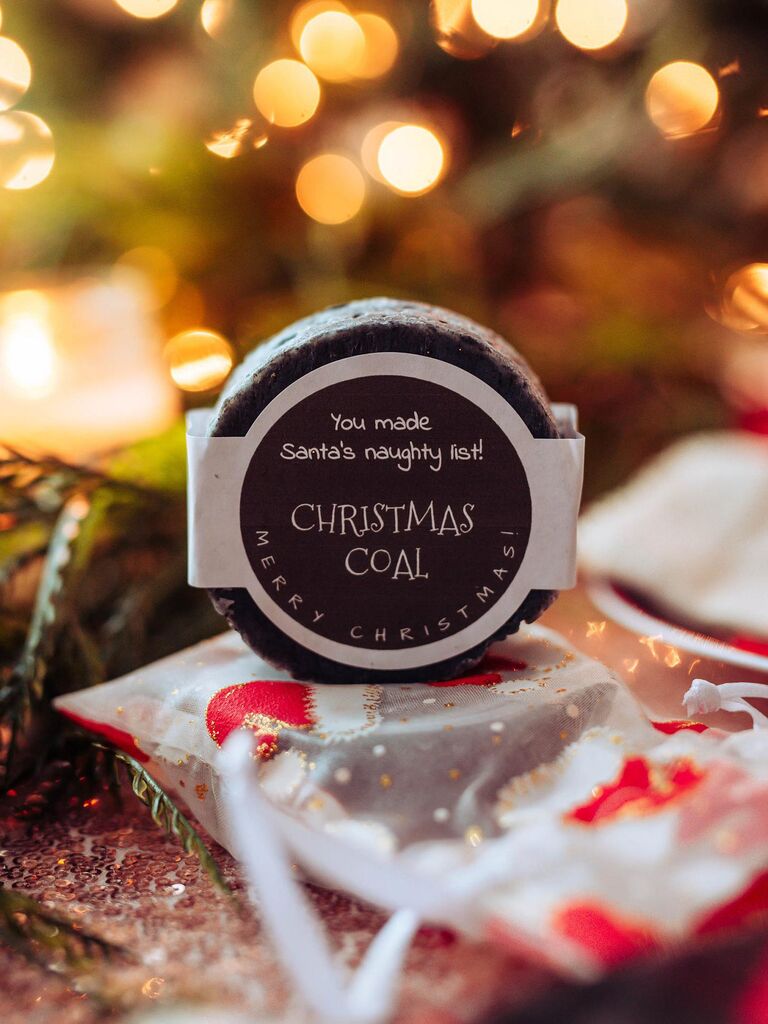 Looking for a funny stocking stuffer for your husband? These lump of coal-themed soaps are sure to put a smile on his face.

Joyful Sounds Farm lump of coal charcoal soap, from $8, Etsy.com

Something To Spice Up His Sandwiches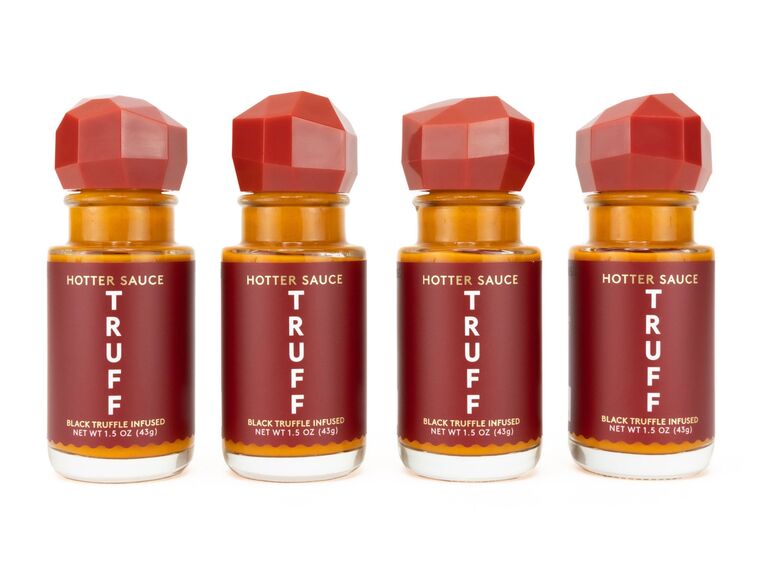 If your hubby thinks that hot sauce makes everything better, then you can't go wrong with these cute mini bottles. Stuff his stocking full of TRUFF's signature truffle-infused blend and wait for the thanks to roll in.

TRUFF mini TRUFF Hotter sauce, $26 for a pack of 4, TRUFF.com
Something To Help Him Hydrate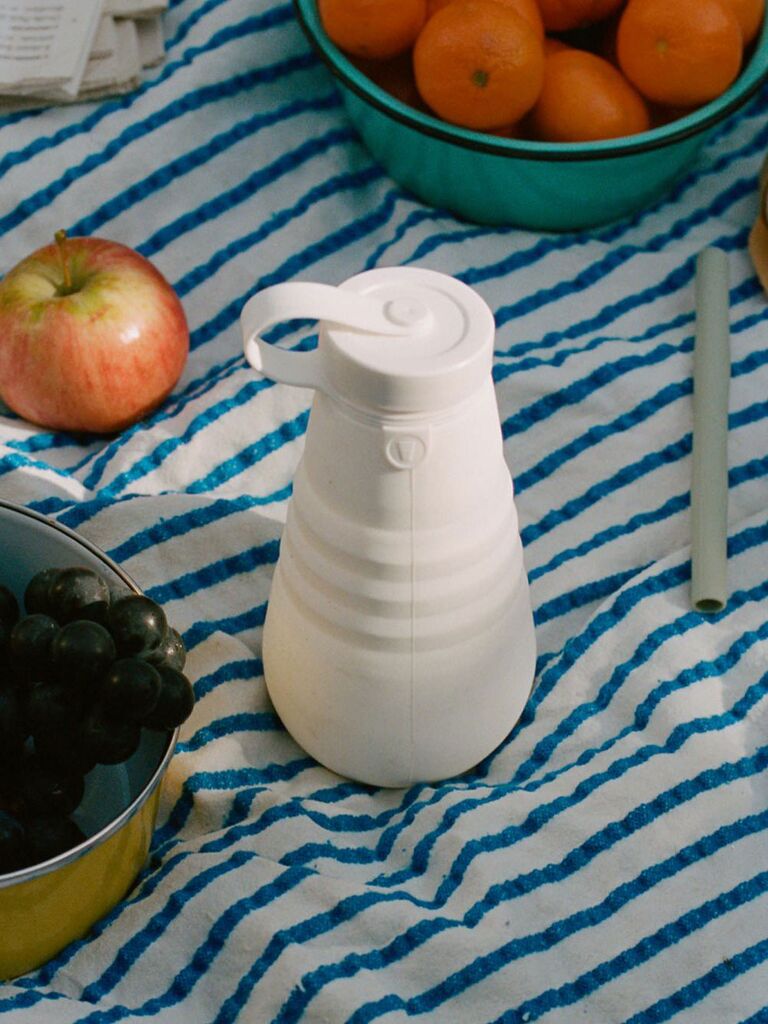 This genius bottle is made of flexible silicone that's super convenient to carry around. Once he's finished his water, he can collapse it into a handy little sphere that makes for simple storing until he can throw it in the dishwasher (that's right, it's dishwasher safe). The bottle also boasts an airtight, leak-proof cap.

Stojo 20 oz collapsible bottle, $25, Stojo.co
Something for the Sports Fan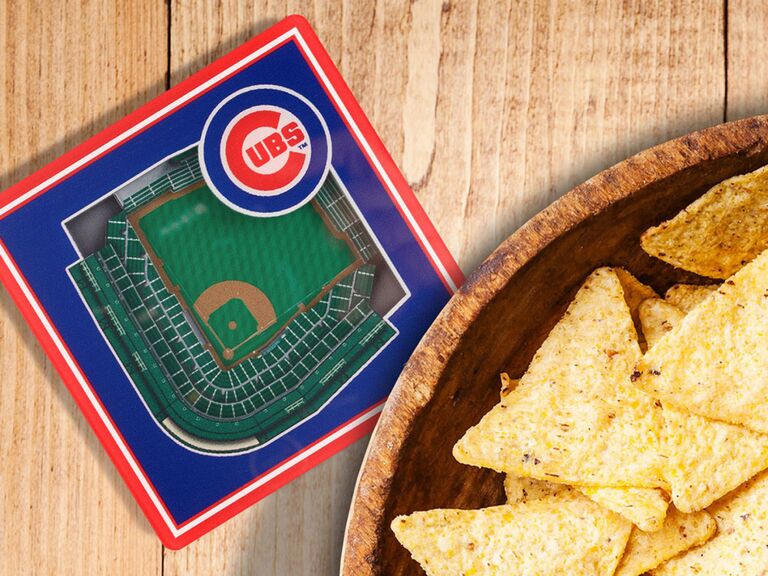 Give your guy a stocking stuffer that embraces his sporty side. These coasters feature original, hand-drawn artwork so he can really show off his love for his team.
StadiumViews 3D stadium coasters, $20 for a set of 2, TheGrommet.com
Something He Won't Expect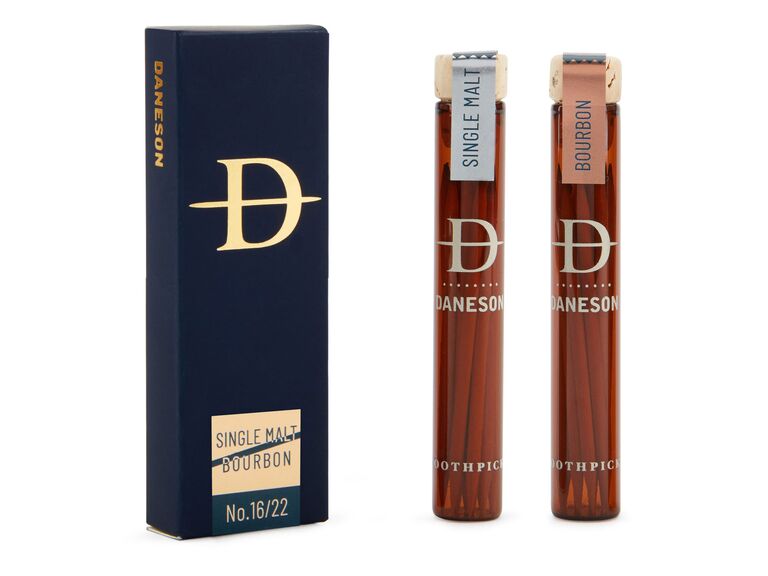 Chances are, single malt- and bourbon-infused toothpicks aren't something he'd pick out for himself. That said, they're sure to be a hit. Each pack features 12 sturdy toothpicks in a surprisingly refreshing flavor.
Daneson single malt and bourbon toothpicks, $18 for the set of 2, Huckberry.com
Something for the Musician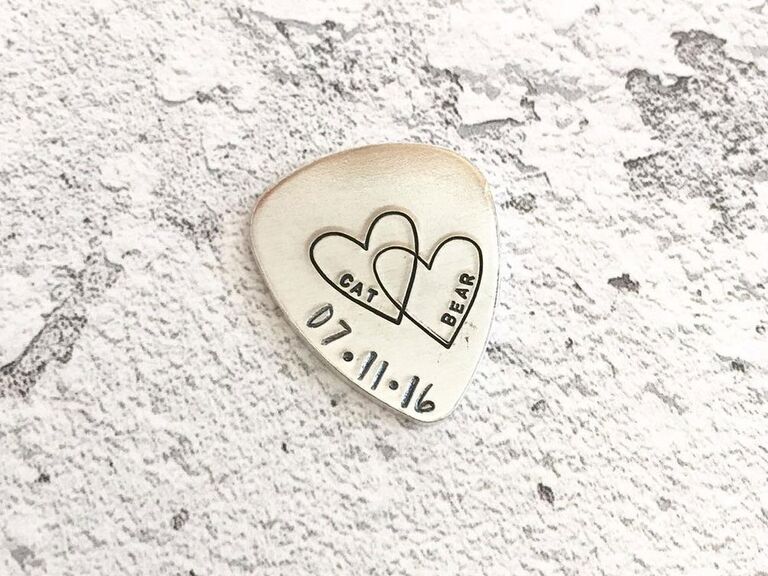 Engrave a guitar pick with a sweet message for a super-cute stocking stuffer for your husband.
The Masonry Jewellery personalized Christmas gift guitar pick, $9, Etsy.com
Something for His Favorite Beer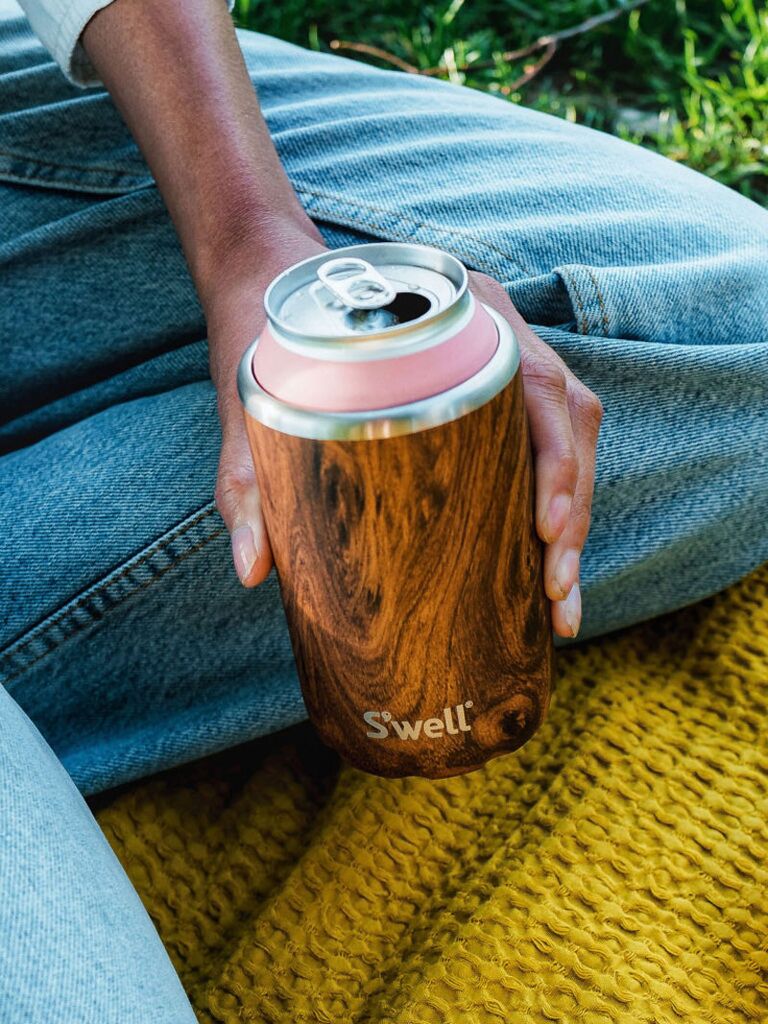 A drink chiller is a great stocking stuffer idea if your hubby likes to go camping or spend time outside. This one will keep his beverages cool for six hours.
S'well drink chiller in Teakwood, from $20, Swell.com
Something He Can Share With You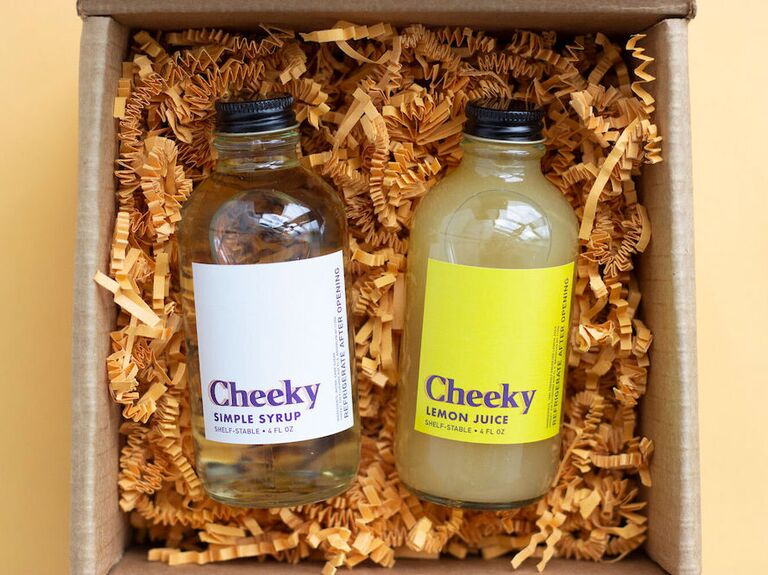 Or maybe he's more of a cocktail guy? These syrups will help him perfect the art of making his own whiskey sour at home.
Cheeky Cocktails Whiskey Sour syrups, $15, CheekyCocktails.com
Something for the Kid in Him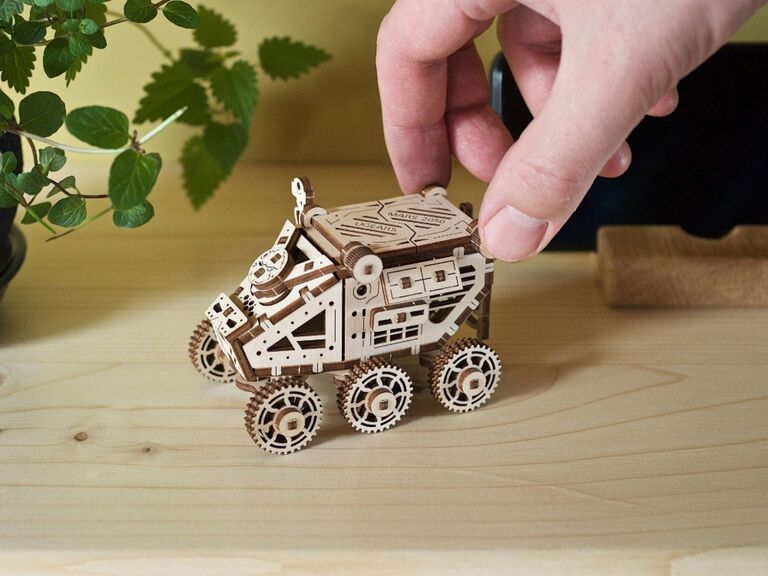 You're never too old to get a toy for Christmas. These model kits don't need any glue or toothpicks to put together, making them a fun stocking stuffer for your husband.
UGEARS mini wooden model building kit, $10, TheGrommet.com
Something for the Gamer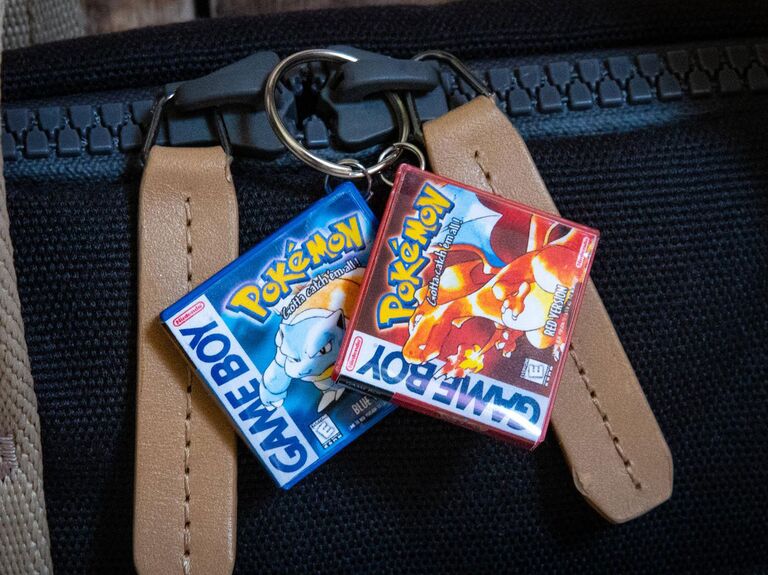 If there's a certain game from his childhood that holds a special place in his heart, this Etsy shop is happy to try and make a key chain from it.
Akermay miniature Gameboy keychains, $7 each, Etsy.com
Something To Help Him Stay Organized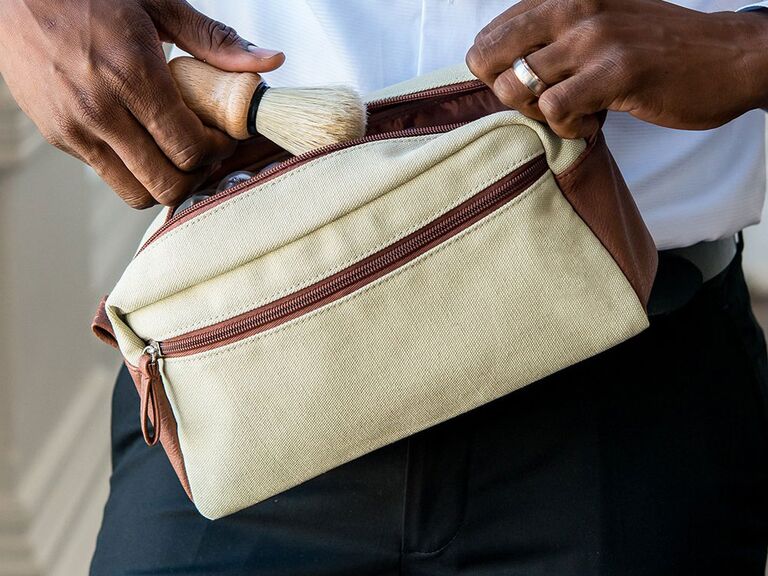 Streamline his grooming products by giving him a handy bag to keep them in. The lightweight canvas fabric means it'll be easy to squeeze into his stocking.
The Knot Shop personalized dual compartment travel toiletry bag, $16, TheKnotShop.com
Something for the Silver Fox
These cane-style pens will be a funny addition to his desk, and will make him laugh whenever he has to use one.
Kikkerland Old and Wise cane pens, $8 for a set of 2, WorldMarket.com
Something for the Fisherman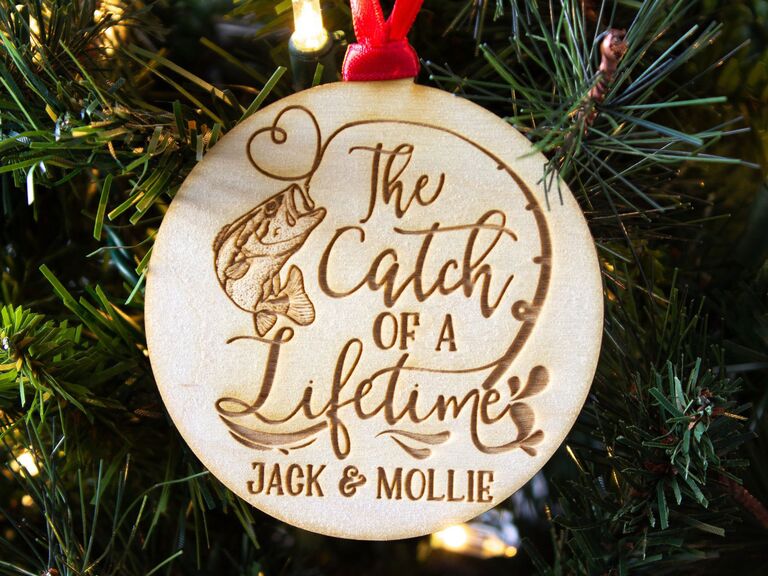 Whether he loves fishing or just enjoys a good pun, a personalized holiday ornament is a thoughtful stocking stuffer your husband will appreciate for years to come.
Yippee Daisy The Catch of a Lifetime Christmas ornament gift, from $19, Etsy.com
Something To Brighten Up the Winter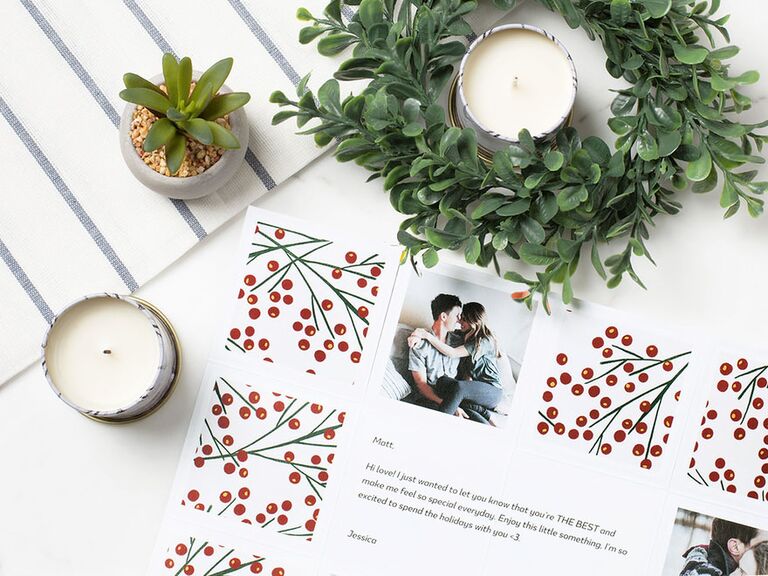 We love this woodfire candle's seasonal tin and warm fragrance. Plus, you can personalize the packaging to include photos and a message. Talk about a cute stocking stuffer idea for your husband.
Illume woodfire candle in personalized gift packaging, $20, Greetabl.com
Something for Emergencies
This emergency phone charger is a seriously considerate stocking stuffer. It's good for one charge, and can give his phone up to four hours of battery life. Your hubby can keep it in his car or at his office for those unforeseen situations where his battery is dead and he has to call someone.
Chargetab emergency single-use phone charger, from $19, TheGrommet.com
Something for His Sweet Tooth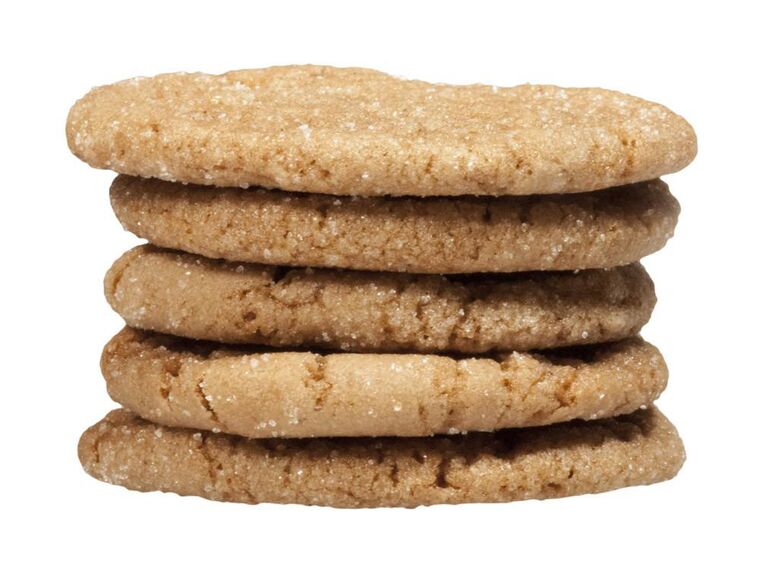 A packet of tasty gingersnap cookies is a seasonal, and delicious, stocking stuffer idea. You could also DIY a stocking stuffer for your husband by baking your own cookies fresh for the holidays.

Bunches & Bunches gingersnap cookies, $17, Mouth.com

Something for His Odds and Ends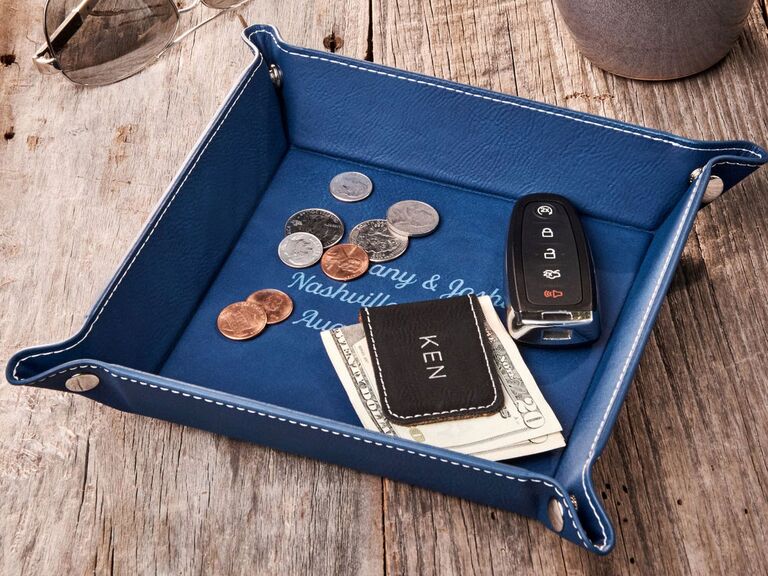 Help him keep his nightstand in order by giving your husband a trinket tray to hold his keys, watch and loose change.
Eco Engrave custom leather valet tray, $20, Etsy.com
Something for the Chef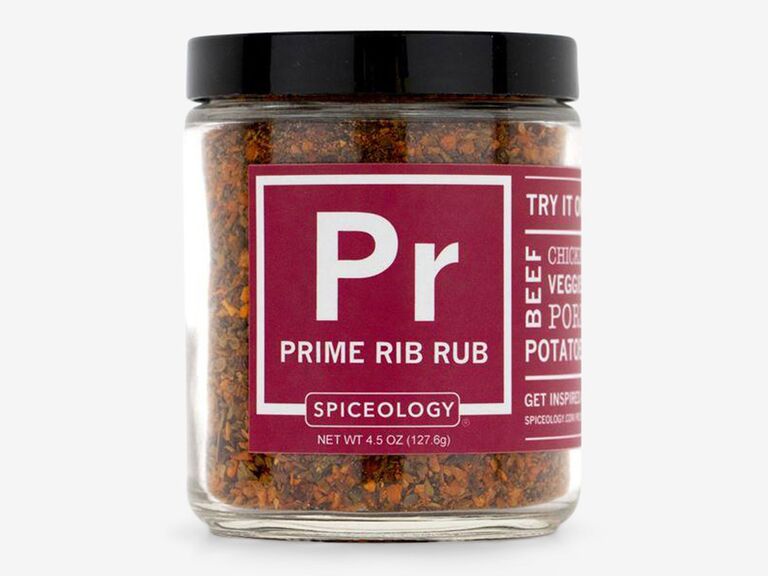 He'll want to show off his skills in the kitchen with this blend of spices, perfect for meat, vegetables or creating a sauce of his own.
Spiceology prime rib rub, $14, BespokePost.com
Something for His At-Home Bar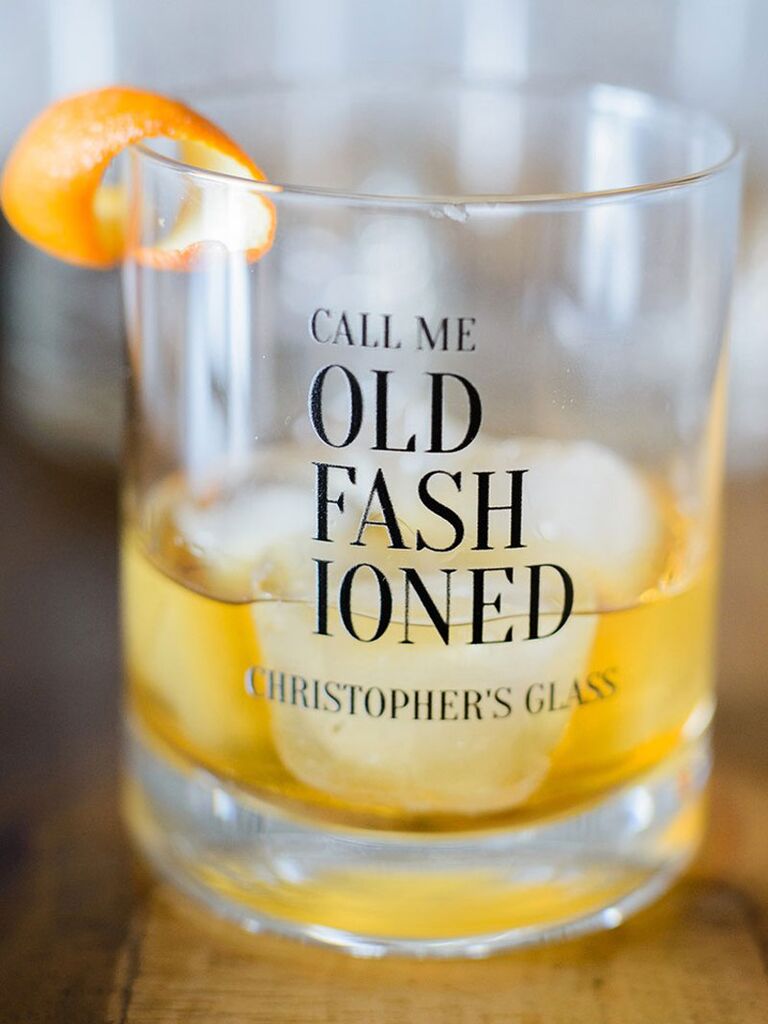 This personalized whiskey glass is something he'll use all the time, making it one of the best stocking stuffers for husbands out there.
The Knot Shop Call Me Old Fashioned personalized whiskey glass, $15, TheKnotShop.com
Something To Keep Him Warm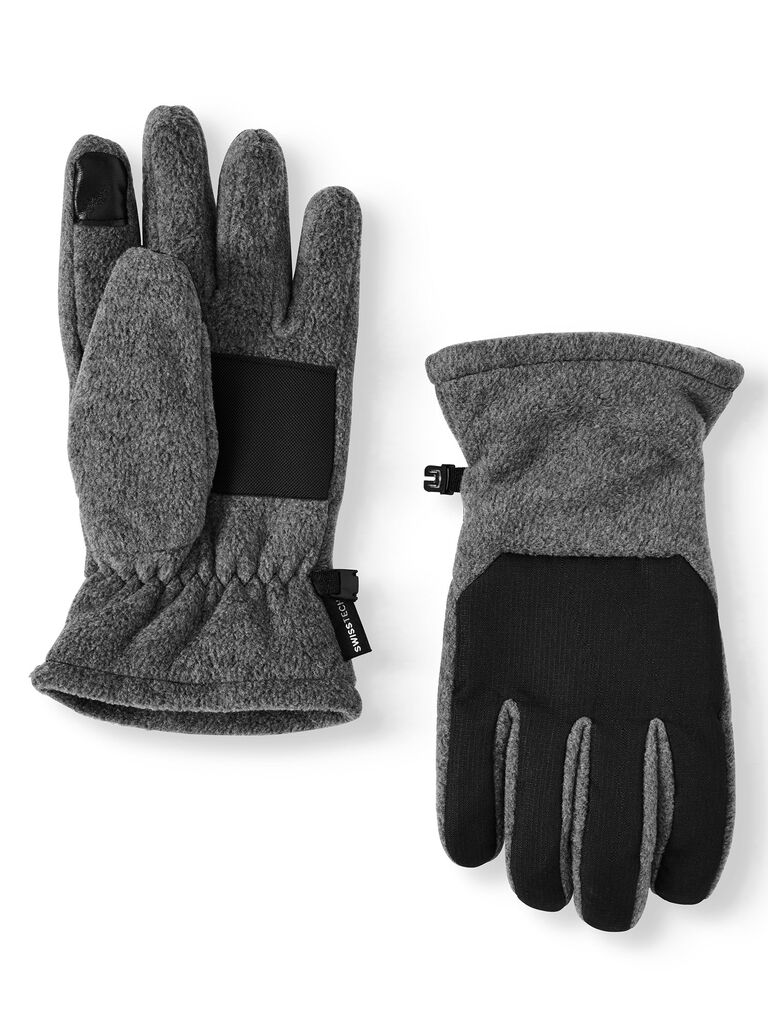 Gloves are just a useful stocking stuffer for your husband, plain and simple. The thick padding and fleece will keep his hands toasty.
SwissTech fleece tech winter glove, from $17, Walmart.com
Something for the Bathroom Shelf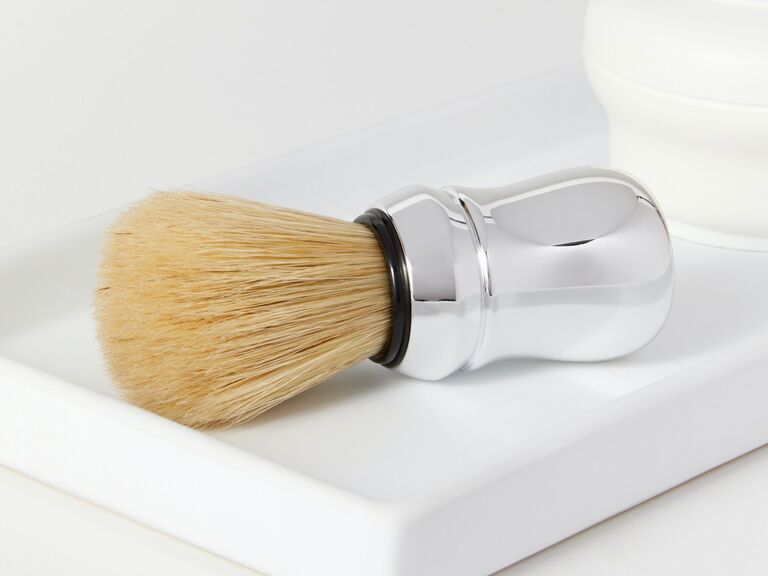 Replace his old shave brush with this sleek boar bristle option. It'll add a bit of luxury to his routine.
Proraso boar bristle shave brush, $19, Verishop.com
Something for the Hiker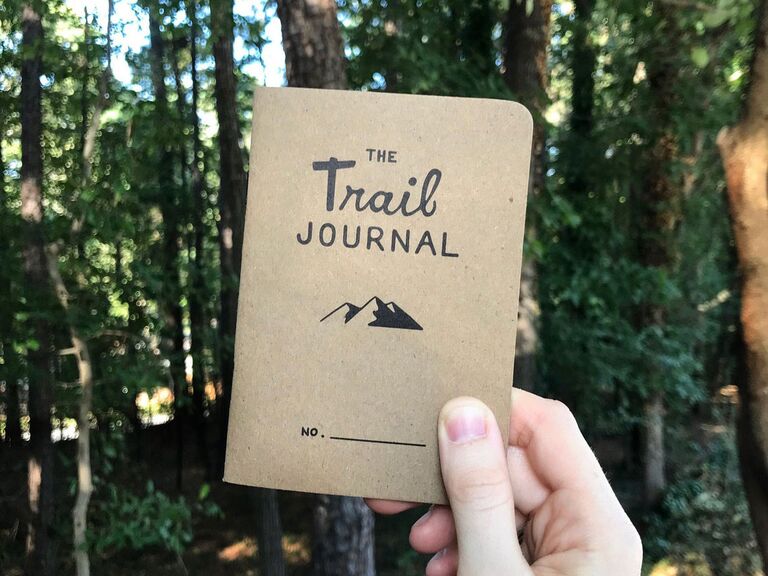 If he likes to go exploring on long hikes, he'll definitely appreciate having somewhere to write down his thoughts and notes. That's where this useful stocking stuffer gift comes in.
Dear Summit The Trail Journal pocket diary, $10, Etsy.com
Something To Wear on Date Night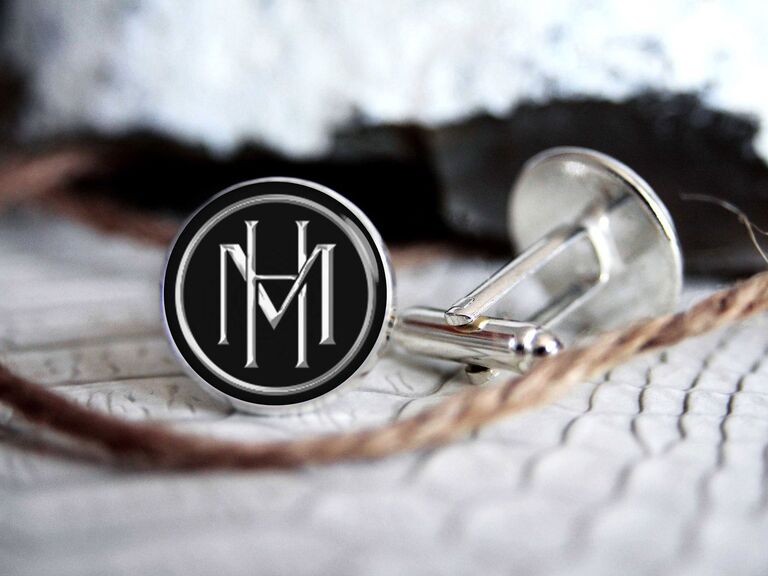 These monogrammed cuff links are a chic stocking stuffer for the guy who likes to dress sharp. He'll be able to wear them to the office and to bring you out for dinner.
The Blue Agave Studio monogrammed initials cufflinks, $14, Etsy.com
Something for Wintry Walks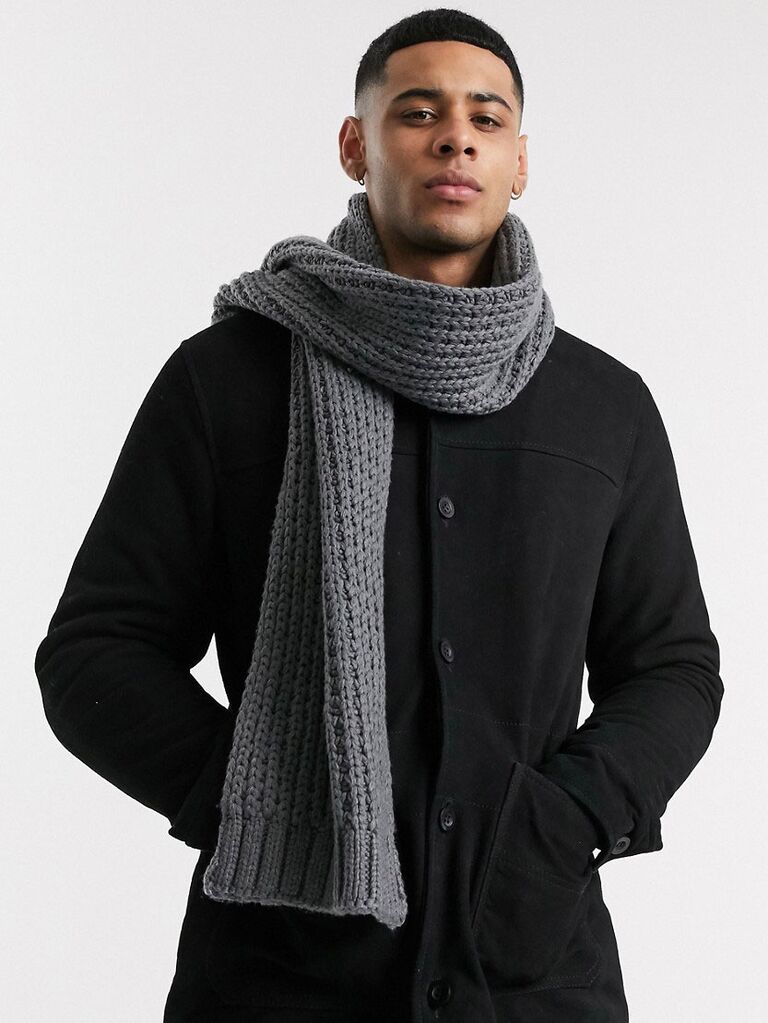 Something to keep your hubby warm and cozy during cold weather is a stocking stuffer he'll definitely find lots of use for.
ASOS DESIGN knitted scarf in Gray, $16, ASOS.com
Something Fun and Functional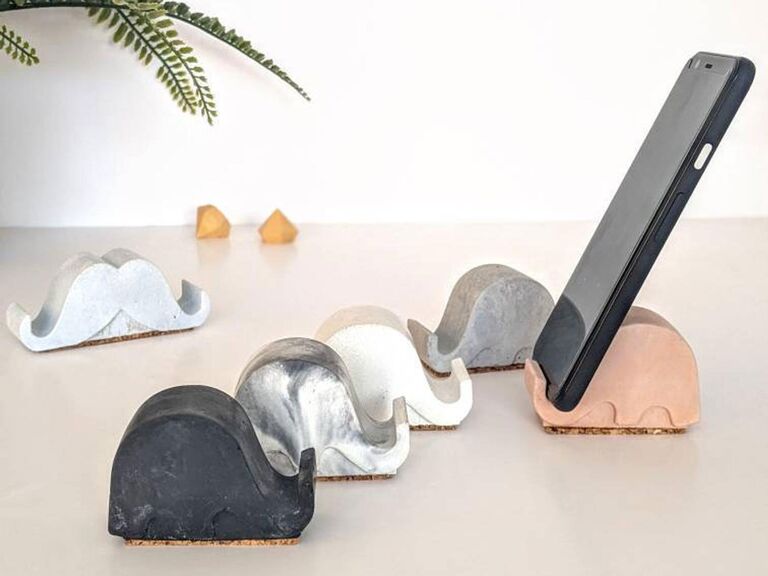 He can pop this cute phone holder on his desk to keep an eye on his messages, or make video calls with long-distance friends and family a bit easier. It's a wonderfully unique (and affordable!) stocking stuffer for husbands.
Ko-LAB Concrete concrete elephant phone holder, $14, Etsy.com
Something for His Morning Routine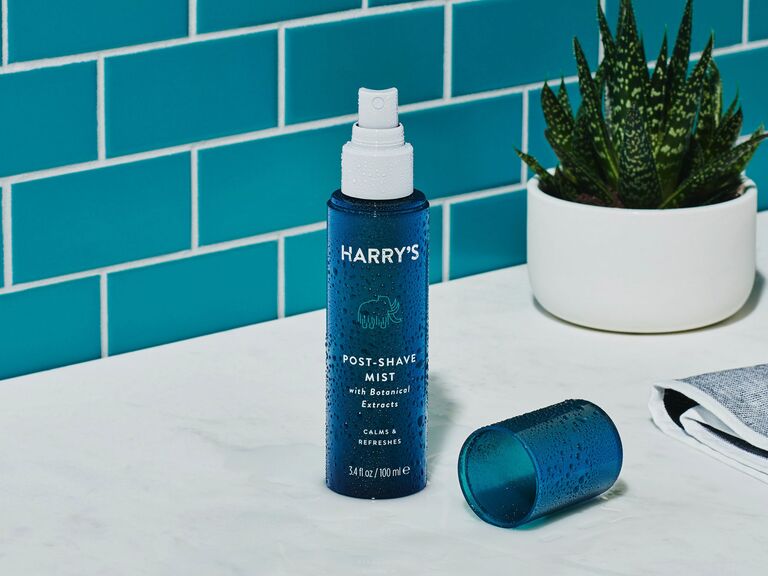 Sure, he has shaving foam to help him get a close shave, but what about looking after his skin when he's finished shaving? This mist is created to calm and refresh his skin, which will elevate his grooming routine.
Harry's post-shave mist, $12, Verishop.com
Something for the Always-Prepared Guy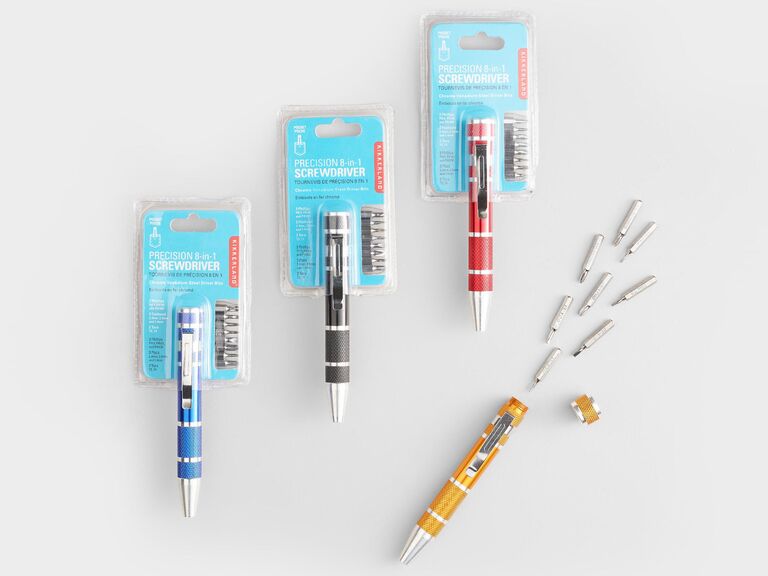 This is another stocking stuffer your husband will get a lot of use out of. It's compact enough to fit in his pocket and holds eight different screw heads.
Kikkerland Precision 8-in-1 pocket screwdriver, $7, WorldMarket.com
Something To Get Him Started in the Morning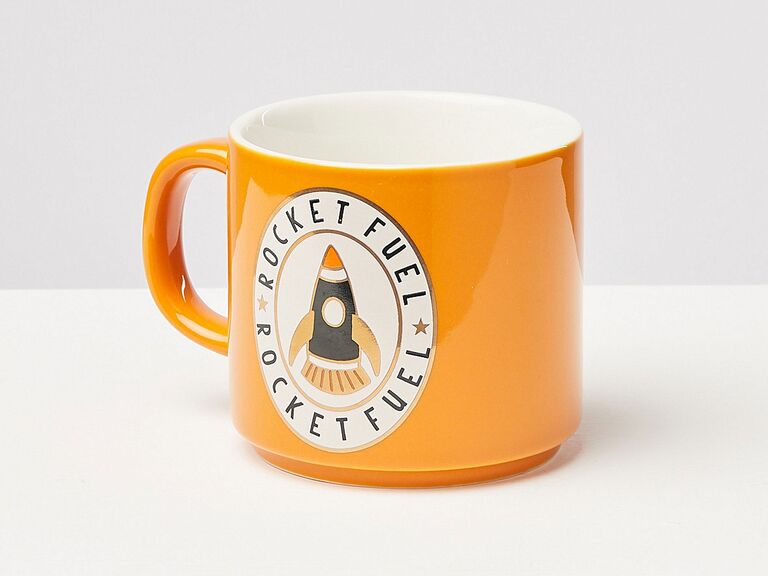 We get it—mornings are hard sometimes. If your husband is one of those people who needs a helping hand to get out of bed, this mug—complete with a "Rocket Fuel" graphic—is a funny and on-theme idea for a stocking stuffer.
Oliver Bonas Rocket Fuel mug, $15, OliverBonas.com
Something To Wear Every Day
This subtle suede bracelet is something your guy can wear every day. Customize the disc with the coordinates of a special location, whether it's where you got married or his childhood neighborhood, for a special stocking stuffer.
The Traveling Penny personalized coordinate bracelet, $17, Etsy.com