The Happiest Holiday Cards for Just Engaged and Newlywed Couples
Now this is how to spread the love (and your news!) this season.
'Tis the season—to announce your happy news! If you just got engaged or married and, let's be real, can't wait to show off your favorite wedding or engagement photos, a holiday card is the perfect place to do it. Whether it's your first holiday as a couple or your fifth, these fun cards and save-the-dates are an amazing way to spread the love this season.
1. Married and Bright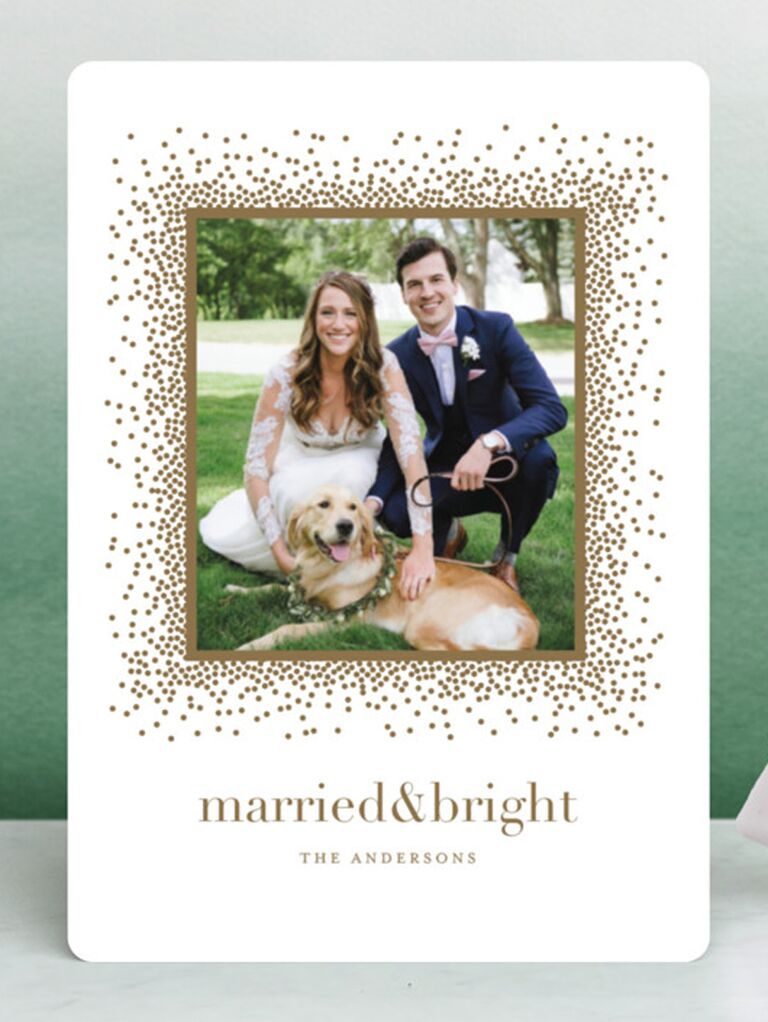 Jennifer Postorino Married and Bright holiday card, $167 for 100, Minted.com
2. So Much Joy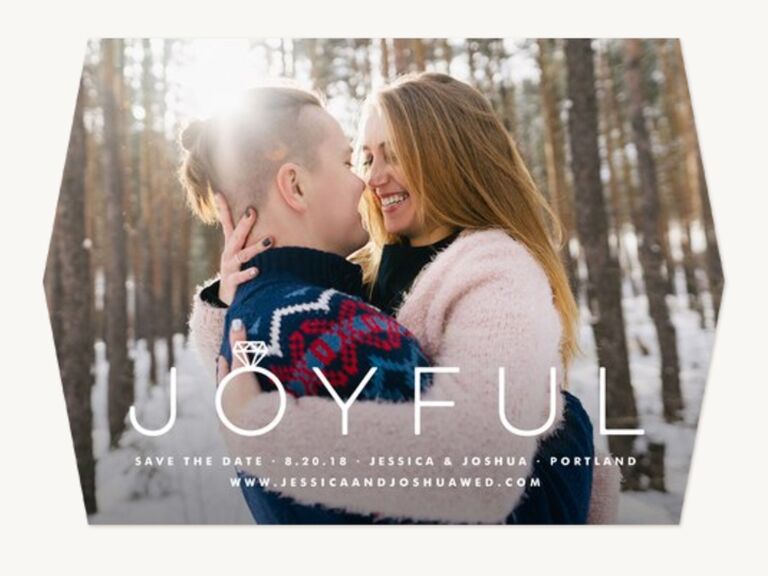 Simply to Impress Joyfully Engaged holiday save-the-date, $119 for 100, SimplytoImpress.com
3. Modern and Graphic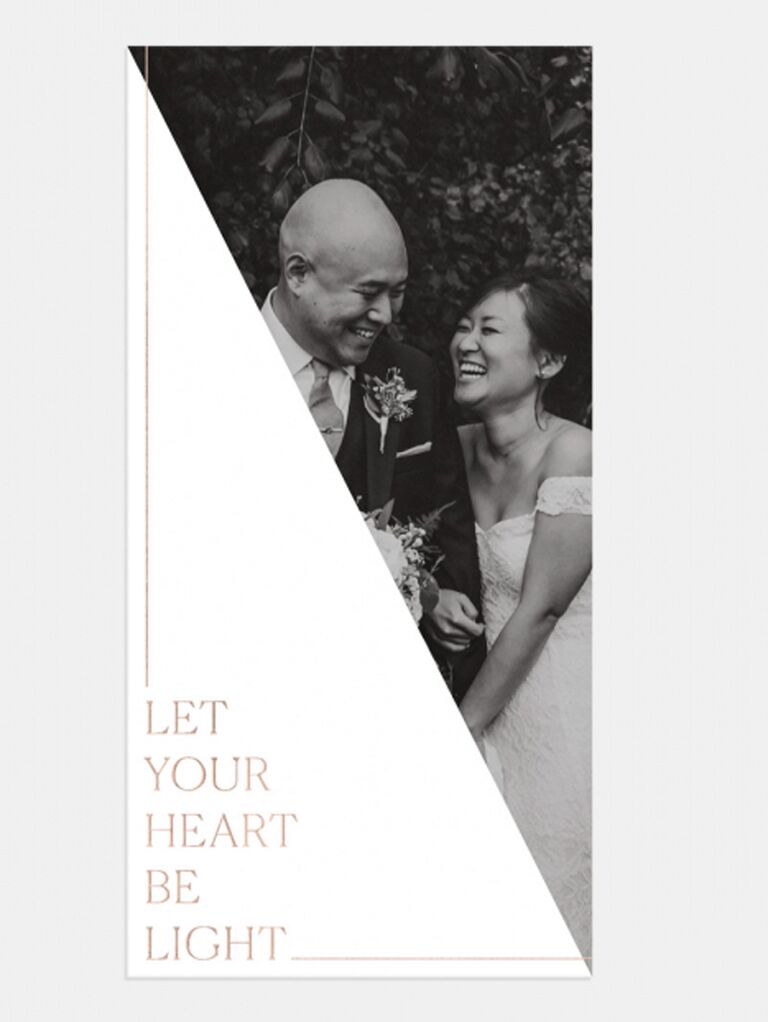 Artifact Uprising Heart Be Light holiday card, $160 for 100, ArtifactUprising.com
4. Sparkler Shot
INAV Studio Ringing in the New Year save-the-date, $117 for 100, Zazzle.com
5. Sinatra Vibes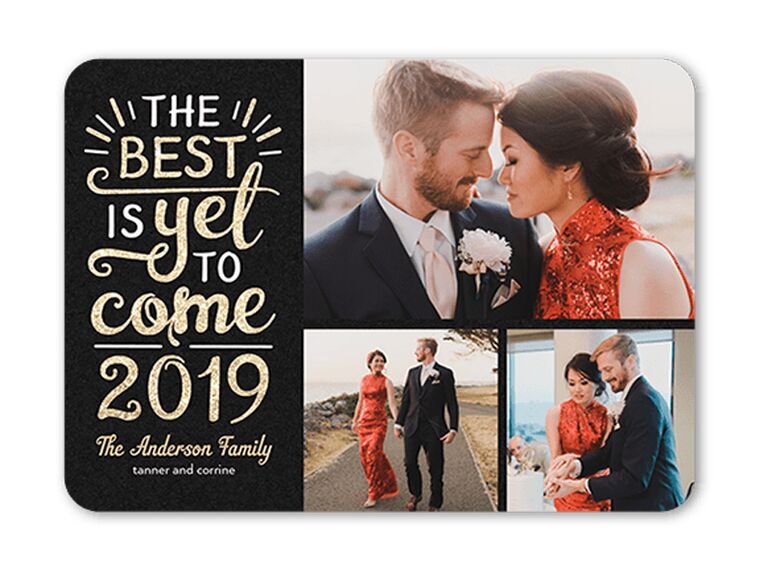 Éclair Paper Company The Best Yet New Year's card, $172 for 100, Shutterfly.com
6. No Words Necessary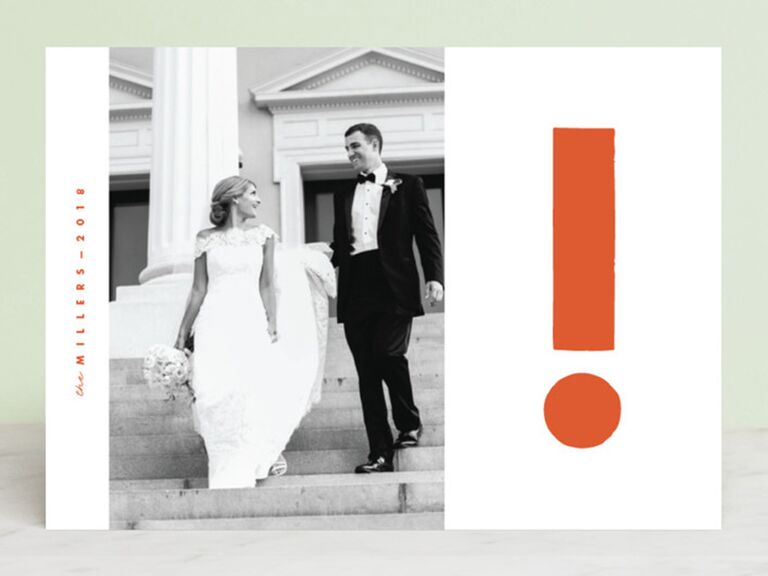 Yours Madly Exclamation holiday card, $167 for 100, Minted.com
7. Holiday Selfie
Artifact Uprising Our Home to Yours holiday card, $160 for 100, ArtifactUprising.com
8. Holiday Wish List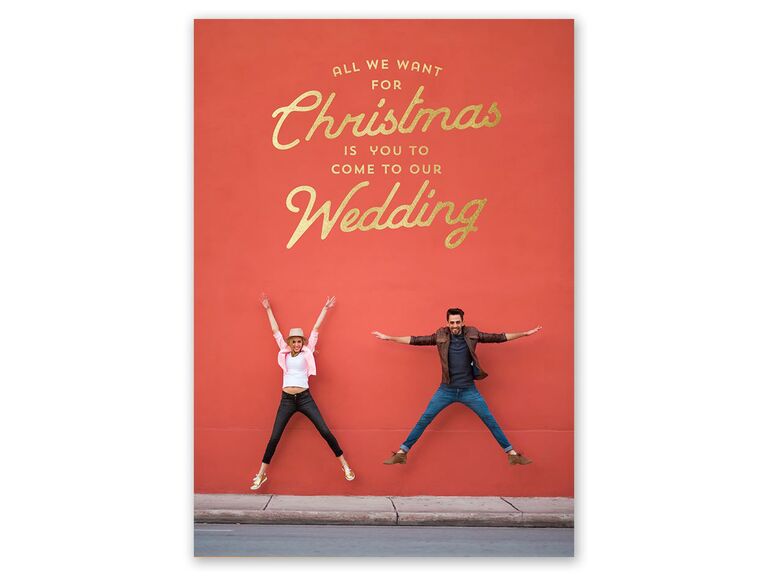 Invitations by Dawn We Want You foil holiday card, $235 for 108, InvitationsbyDawn.com
9. Favorite Moments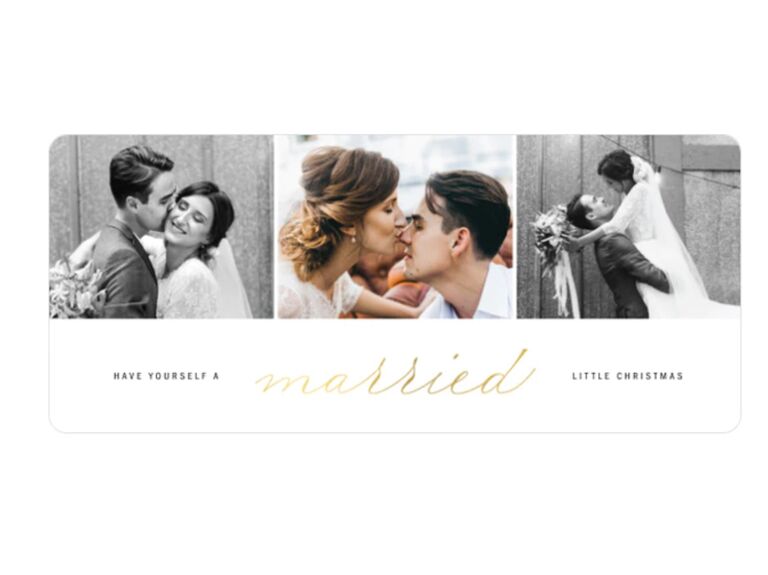 Paper Culture Foil Unity holiday card, $126 for 100, PaperCulture.com
10. Sealed With a Kiss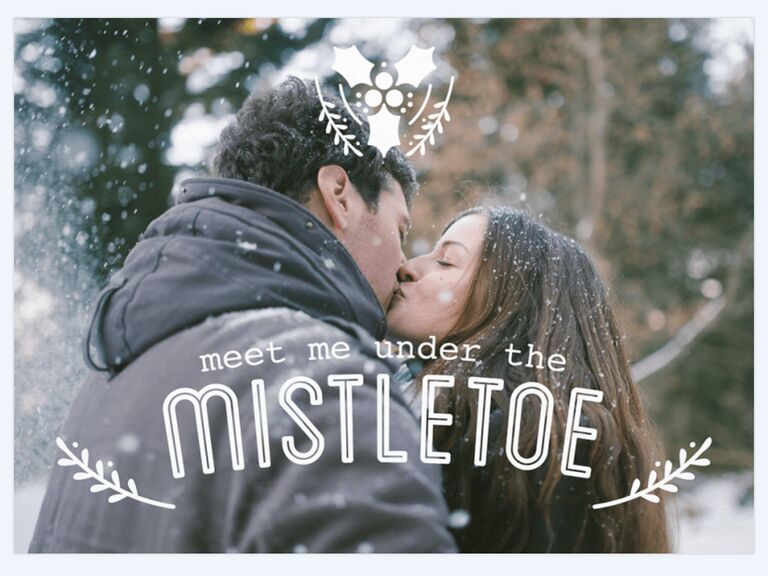 Postable Under the Mistletoe holiday card, 299 for 100, Postable.com