The Best Honeymoon Cabins and Cottages in the US
Consider these charming and luxurious properties.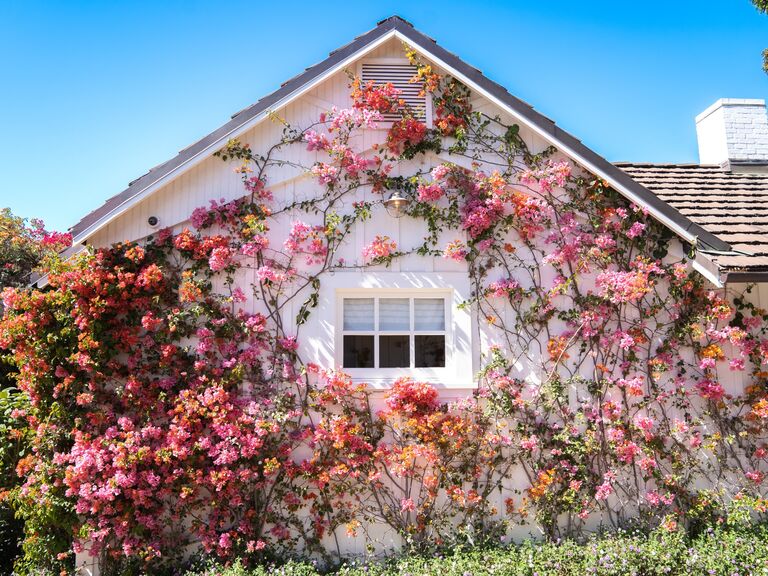 San Ysidro Ranch
We have included third party products to help you navigate and enjoy life's biggest moments. Purchases made through links on this page may earn us a commission.
Imagine secluded cabins at the base of mountain ranges and charming cottages surrounded by vast meadows of wildflowers. For a certain type of couple, well-maintained honeymoon cabins, cottages and farmhouses are a swoon-worthy fit. Though romantic, these cozy accommodations have only recently experienced a surge in popularity among couples. The demand has been, in part, driven by increased domestic travel across the US since 2020 (for obvious reasons, such as travel restrictions). According to our data, one in two couples selected honeymoon destinations in the USA over international locations in 2022 (up from 39% in 2019).
Requests for plush accommodations, ease and an unspoiled, natural setting have also contributed to the growth of these welcoming lodging options. Collectively, The Knot found 27% of all couples decided to stay at inns, home rentals or glamping and eco-lodge options to accommodate their honeymoons. Separately, another 21% of newlyweds chose to stay at luxury, five-star resorts and hotels, many now offering tailored honeymoon packages. Explore our list of the best honeymoon cabins, cottages and farmhouses that specialize in romantic stays. (Remember to bookmark this page for future anniversary trips or getaways!)
Barnsley Resort, Adairsville, Georgia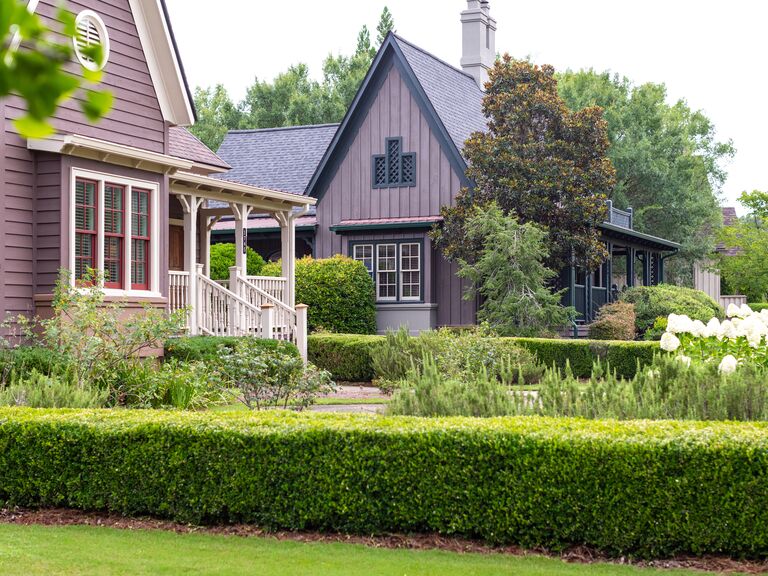 At the base of the Blue Ridge Mountains is the esteemed Barnsley Resort, a 3,000-acre property with miles of hiking trails, an 18-hole golf course, as well as alternative activities for couples–archery, for one. Couples who prefer privacy and the coziness of standalone cottages will gladly receive the Barnsley, as the hotel has 39, ranging from one to seven-bedroom options. Each comes equipped with a wood-burning fireplace, hardwood floors and porches, where a cup of morning coffee to the melodious sounds of birds chirping is mandatory.
Blackberry Farm, Walland, Tennessee
Live out your dreams of making fresh blueberry pie and donning gingham on the foothills of the Great Smoky Mountains. One editor on our team said Blackberry Farm is one of the best resorts she's experienced–and celebrities agree. The Relais & Châteaux property is beloved for its bucolic grounds, family atmosphere and spa. Between Farmstead Cottage or the Hill Cottage suites, these options offer privacy and natural beauty with thoughtfully-infused high-tech amenities like surround sound.
Dunton Hot Springs, Colorado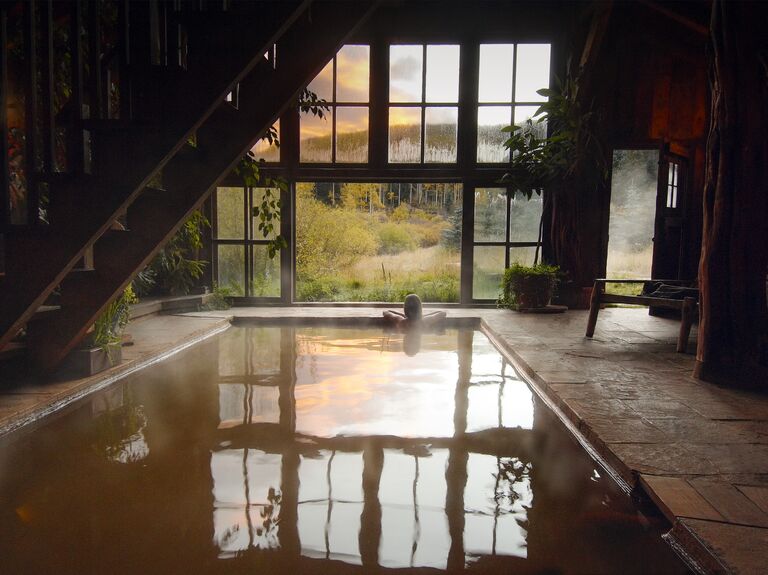 A restored mining town in Dolores, Colorado, is now home to one of the most exclusive resorts in the US. Twelve standalone cabins–each hand-built by 19th century miners and refurbished to reflect the luxury principles of Relais & Châteaux–offer unspoiled views of nature and access to the hot springs that define Dunton. Year-round, couples can experience the beauty of the Rockies and natural healing properties found at the bathhouse. (If wellness is a big priority for your honeymoon, book the romantic Well House cabin, which has its own en-suite hot spring. Yes, really.) Dinners at the all-inclusive resort are best enjoyed at Dunton's refurbished saloon that maintains much of its original features. All that's left to worry about is Western-inspired attire.
EHP Resort & Marina, East Hampton, New York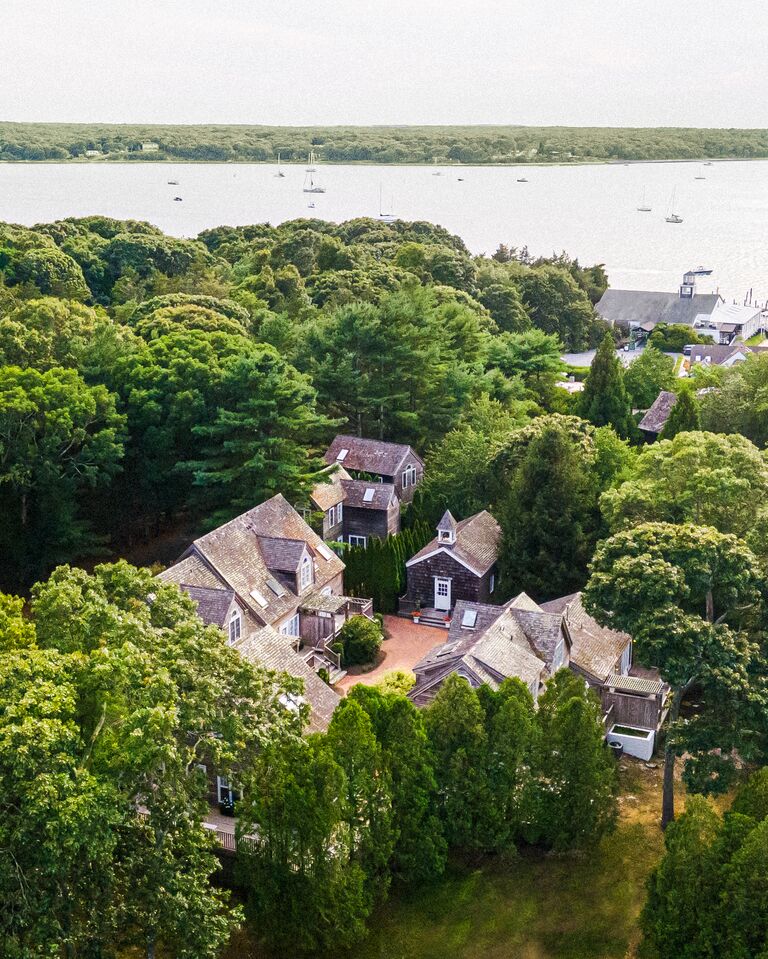 This five-star property in East Hampton encapsulates "laid-back luxury" with the simplest of touches. With prime waterfront access along Long Island's exclusive enclave of the Hamptons, the establishment is more discreet than some of its well-known peers in, say, Montauk or Southampton. Well-appointed marble bathrooms, Acqua di Parma products, and adorable cottage suites are just a few considerations for honeymooners. Each cottage features a fireplace (or several), Assouline coffee table books and an enclosed patio space for morning tea and evening wine. A two-minute walk down an enclosed pathway leads to the restaurant on site, Sí Sí, also one of the hottest dinner reservations on the East End, especially for prime weekend sunset viewing during summer months.
Hidden Pond, Kennebunkport, Maine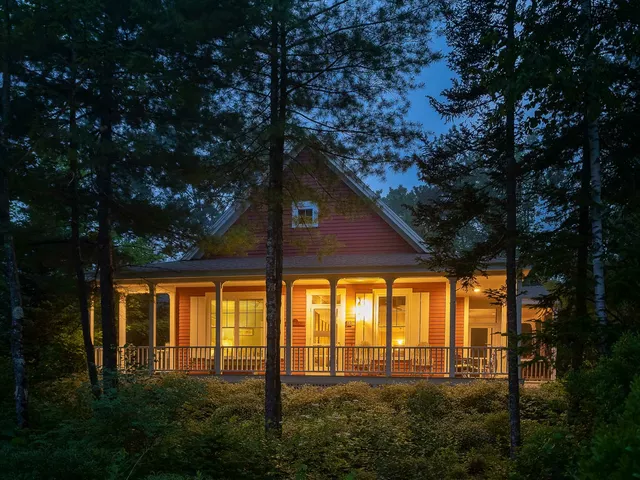 For honeymooners who love the charm of New England and Mother Nature, Hidden Pond will check all of your boxes. Located in Kennebunkport, Maine, this is a luxury resort that offers cottages, bungalows and treetop lodges. It's located within 60 acres of birch forest, and all of the accommodations have fully equipped kitchens, living rooms and gas fireplaces. Not to mention also outdoor rain showers and screened-in porches. We suggest taking a dip in the adults-only serenity pool and visiting the Tree Spa, where you can enjoy a massage among the trees.
The Inn at Mattei's Tavern, Los Olivos, California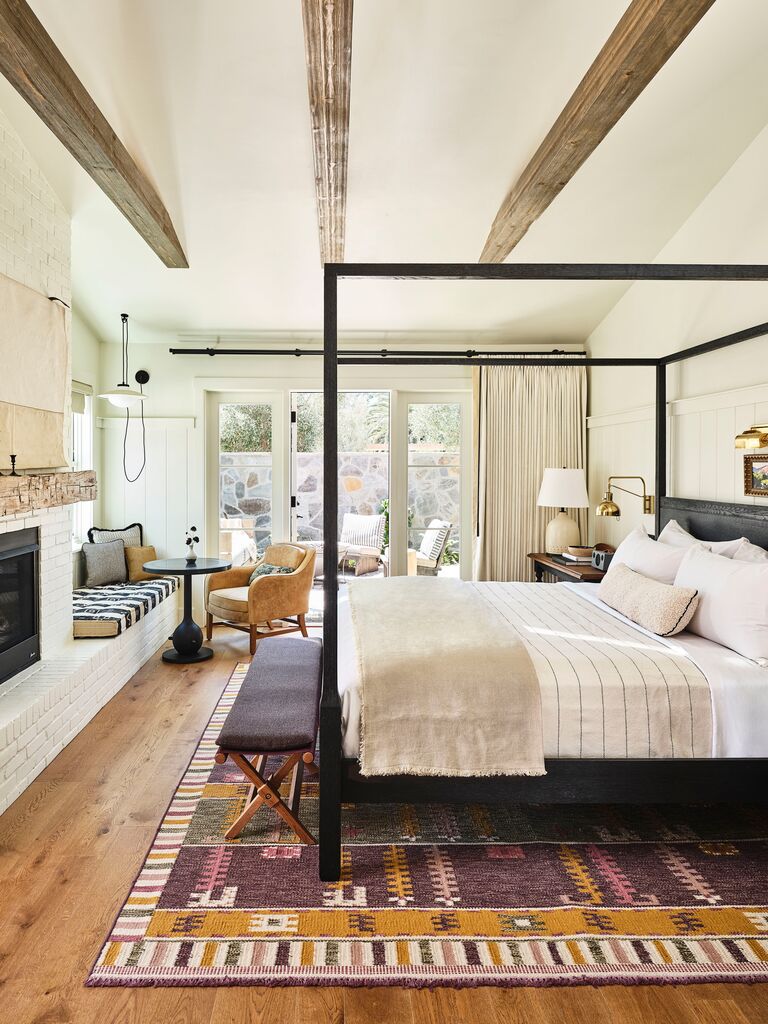 Tucked away in the Santa Ynez Valley, the recently-opened property under the Auberge Resorts Collection features a blend of 67 guest rooms and standalone cottages. Honeymooners will love having access to the outdoor pool and bar, as well as the much raved-about Tavern restaurant. The inn also provides access to plenty of couples' activity options like noshing on pies around a campfire or cycling through wine country. (Of course, wine tasting is obligatory.) After an adventurous days' worth of exploration, relaxation is in order. Lucky for you, the Lavender Barn Spa carries Jenni Kayne's Oak Essentials product line.
Primland Resort; Meadows of Dan, Virginia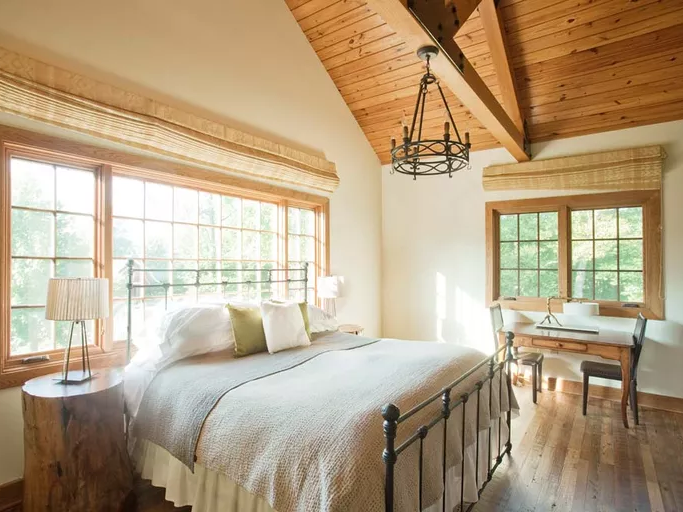 Nestled in the heart of the Blue Ridge Mountains in Meadows of Dan, Virginia, this Auberge property offers luxury indulgence in a picture-perfect setting. Rather than staying in a traditional room, go the romantic honeymoon cabin route by booking a two-story chalet-like cottage, including multiple rooms and gorgeous balconies, ideal for early-morning coffee drinking late-night champagne. The resort itself also offers many activities, from golfing to spa treatments, paddle boarding, and more.
San Ysidro Ranch; Santa Barbara, California
The sprawling grounds and well-maintained gardens of this sumptuous, Southern California ranch-style estate are home to 38 private cottages. Perfect for honeymooners seeking alone time, each luxury honeymoon cottage comes with a gated entry, its own garden and private parking. Design touches include king-sized beds, Persian rugs, as well as stone fireplaces for a domestic-yet-European countryside feel. So perfect is San Ysidro for romance that John F. Kennedy and Jackie Kennedy stayed in one of the cottages (now known as the Kennedy Cottage) for their 1953 honeymoon.
Stanly Ranch, Napa Valley, California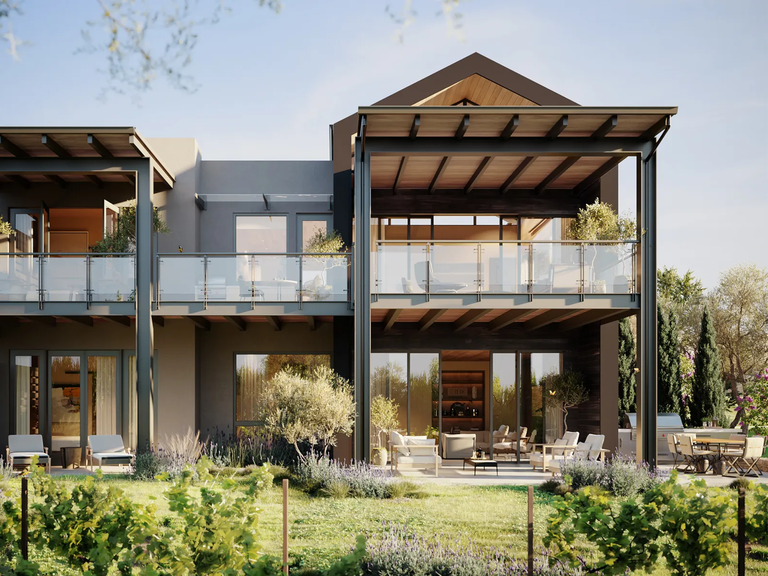 Gorgeous views among eucalyptus trees and shaded settings are just a few touches couples will notice as they make their way up the long driveway leading to Stanly Ranch. The destination offers variety–135 airy cottages and guest rooms, in fact, all featuring privacy and luxury in nature. To add to the luxe touches, couples can book a wellness treatment at the Halehouse Wellness Center on the grounds of the ranch.
Sky Haus A-Frame Cabin; Skykomish, Washington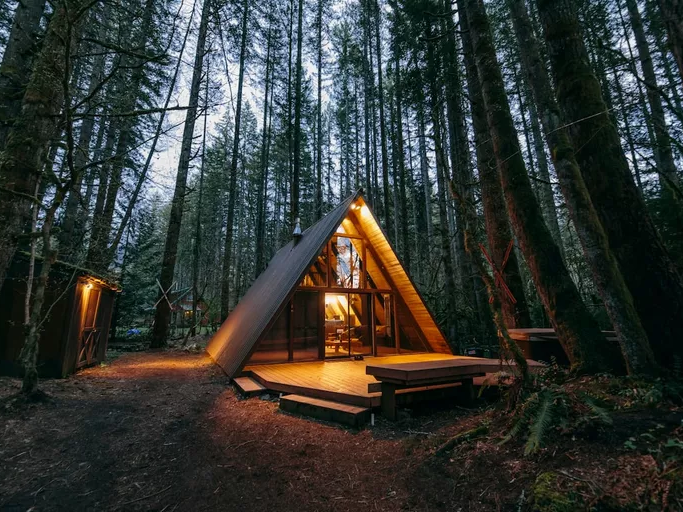 Bookable on Airbnb, this cabin located in Skykomish, Washington, features loft beds, an outdoor hot tub, and other special touches that will make your cabin feel like home. As a bonus for those who enjoy hiking, it's super close to picturesque trails. Don't forget about the spectacular views and a cozy sitting area for reading and romancing.
The Ritz-Carlton Reynolds; Greensboro, Georgia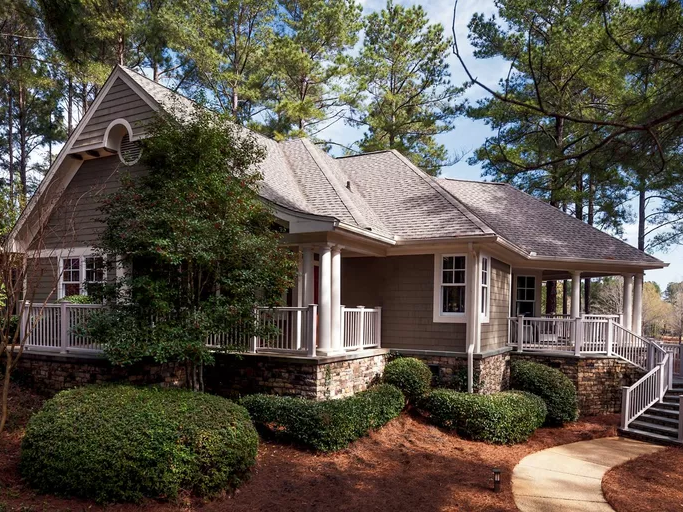 Consider booking your honeymoon cabin at The Ritz-Carlton Reynolds on Lake Oconee in Georgia for couples who want to go high-end for their getaway. You can choose between two and three-bedroom cottages or splurge big on a three-floor private lake house that is just like home. Here, you'll enjoy the special touches of staying at any Ritz property while also savoring alone time in your luxury cabin.
White Elephant, Nantucket, Massachusetts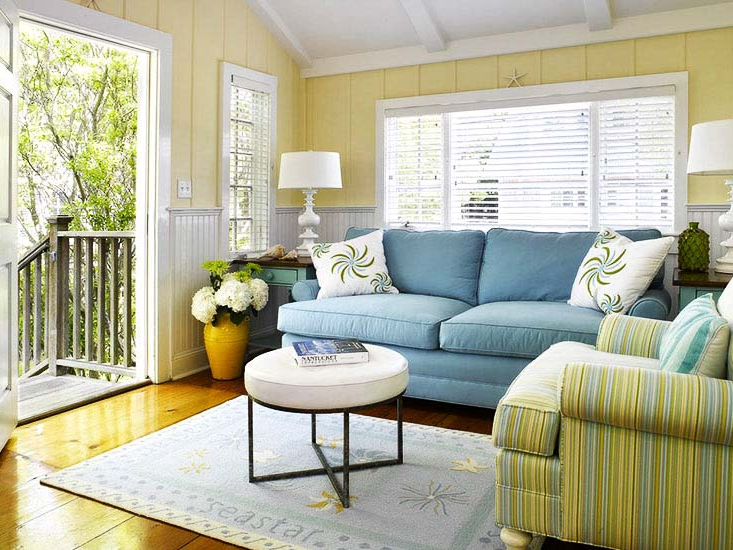 Since the 1920s, the White Elephant has been the most timeless hotel on the island of Nantucket. Since then, ACK has become a perennial playground for East Coast residents escaping their urban dwellings in favor of manicured hedges and privacy. It's no wonder why: the island is impeccable in the summer for the coastally-inclined. Plus, the White Elephant's 11 cottages (each to be individually styled after Nantucket plant species like hydrangea, snapdragon and honeysuckle) either come with glimmers of the summer-blue colors of the Atlantic or glimpses of the property's well-maintained gardens.
Wildflower Farms, Gardiner, New York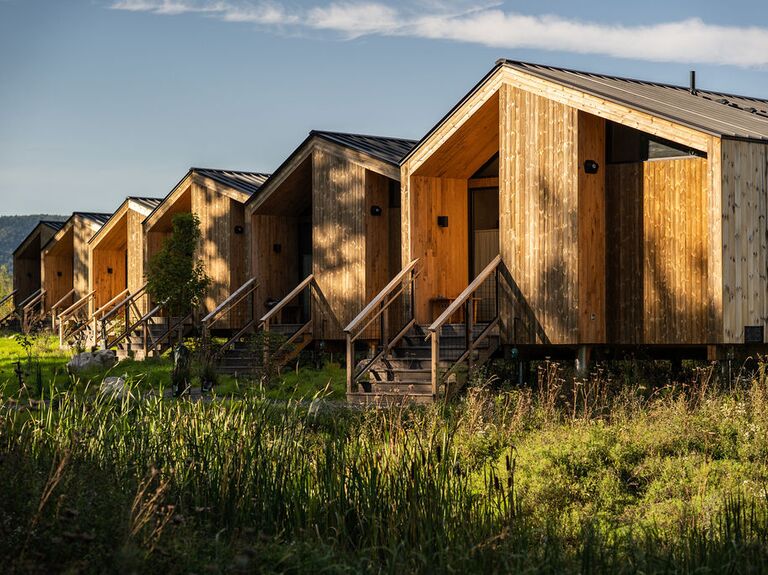 City dwellers and former New Yorkers are flocking along the Hudson Valley for sprawling land and access to beautiful hikes. Couples will understand exactly why with a stay at Wildflower Farms. The Auberge property offers 65 rooms—a mix of cabins and cottages—that complement the wildflower fields and natural beauty of the grounds. After a full day of strenuous hiking and farm-to-table dining, couples will want to spend their following morning at Thistle, the spa on site.
The Best Honeymoon Cabin Rental Services
You've heard of it, used it, and loved it. So it's likely no surprise you can find a spectacular honeymoon cabin via Airbnb, the industry leader of short-term rentals. Find cabins in dreamy destinations worldwide in their database, ranging from traditional log cabins in the great outdoors to an adorable oceanfront cottage in Cape Cod.
Each listing offers different amenities (like a swimming pool, WiFi, a DVD player to go old school, or cabins with hot tubs). Look out for Superhosts, who are more experienced and highly-rated by past guests for top-notch experience—beyond the cabin itself. You can think of Airbnb as the ideal way to have the comforts of home for your honeymoon.
Browse through more than two million rentals until you find a luxury honeymoon cabin that meets your needs. This expansive website has everything from a high-end log cabin in the mountains of Tennessee to a quaint resting place in Vermont, the ski capital of the East Coast. If you and your spouse aren't exactly comfortable in the great outdoors, without protection from Mother Nature, VRBO might be the right route to go. How come? You won't be roughing it here: Most of the cabins for rent on VRBO are described as "lavish" or "luxury"—meaning they come with all the necessities for a comfortable night's rest, along with a hot tub, outdoor patio or bonus spaces. Can't you just imagine gazing up at an incredible sky full of stars, with only the wind filling your ears?
By definition, "sonder" is the realization that each person you pass by has a unique life story—including frustrations and preferences—that's just as special as your own. In many ways, that's what becoming someone's partner is all about: accepting another human for who they are and loving them all the way. This concept is at the heart of this honeymoon cabin rental site by the same name. After all, a secluded cabin with a hot tub and mountain views makes you focus on one another.
Sonder eliminates the back-and-forth often found on other vacation rental websites. You know: waiting for your host to respond, following up on your questions, and so on. Here, guests can check-in, make late checkout requests, browse through neighborhood guides and keep in touch with the hosts on the Sonder app. And hey, as a bonus: If guests select "Flex Rate" when booking their stay, they can cancel their visit up to three days before check-in for a 100% refund.
Your honeymoon is the first official trip you take as a spouse. Savor the beginning of your marriage, and disconnect from everyone and everything. You can book an escape from one of Getaway's 14 outpost locations, mainly on the east and west coasts. The no-frills service offers minimalist honeymoon cabins with one or two queen-size beds that fit anywhere from two to four guests.
When booking your stay, you have the option to choose between a rustic or classic cabin. What's the difference? Rustic cabins are deeper into the woods with dry-flush toilets, whereas classic cabins come with all the standard bells and whistles (flushing toilets, hot showers, and more). You can also add on a "Sustenance Box" for $30 to get a range of snacks delivered right to your door.
Find an upscale cabin (or a tiny house or yurt) with Glamping Hub. Amenities and rates vary from cabin to cabin, but there are hundreds of thousands of options, depending on where you're planning to stay. Several come with all of the modern-day essentials like WiFi and access to a washer and washer, while still giving you the unplugged experience you're looking for with outdoor firepits, game rooms, arcade game options, rocking chairs and patios for lounging.
Hotels and Resorts with Honeymoon Cabins & Cottages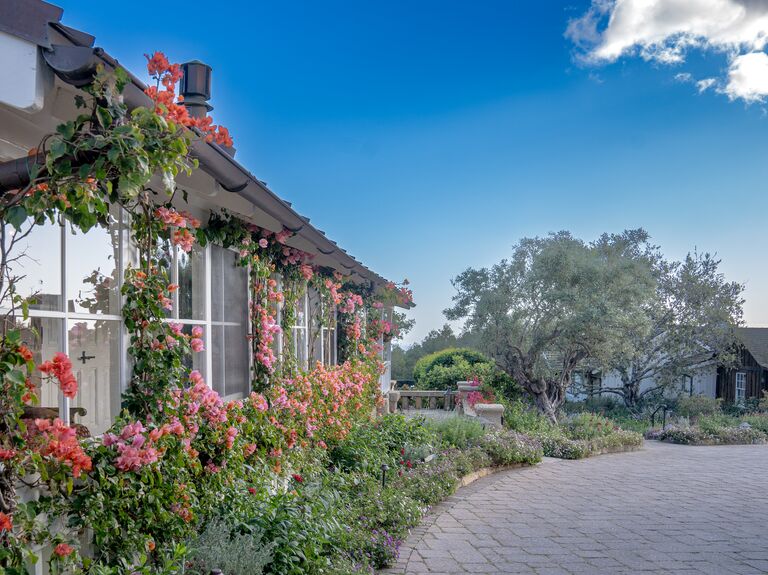 Many hotels and resorts have recently developed honeymoon cabins and cottages on the grounds of the property. For couple who don't want to spend their whole romantic escape grocery shopping, driving to-and-from restaurants, and meal prepping, this is a promising alternative. Honeymooners still have the secluded, private experience of a cabin, but also enjoy the amenities of a luxury hotel stay, like room service, private butler help, and maid service. From one-bedroom cottages to mountain-view cabins, a pristine and cozy honeymoon is perfectly attainable.
–Lindsay Tigar contributed to this article.