Honeymoon in Morocco? Here's What You Need to Pack!
by Amanda Elser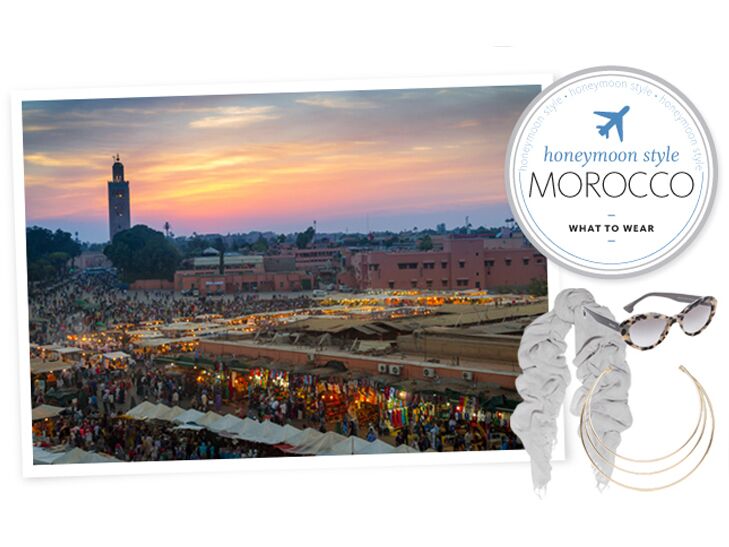 Explore the medina, shop at the souks and tour the grandiose palaces when you visit the intoxicating city of Marrakech, Morocco. Exactly what you've always imagined, Marrakech is an exotic cityscape—filled with swirling pungent spices, colorful bazaars and memorizing snake charmers. It's a magical setting to celebrate your newlywed status.
About an 8 hour flight from NYC, the cheapest time to visit is July through September, but you should try to avoid visiting in the summertime, when the air is dry and the heat is stifling.
Does this sound like your ideal honeymoon? Read up on our favorite spots here and then check out our list of must-pack items to take along!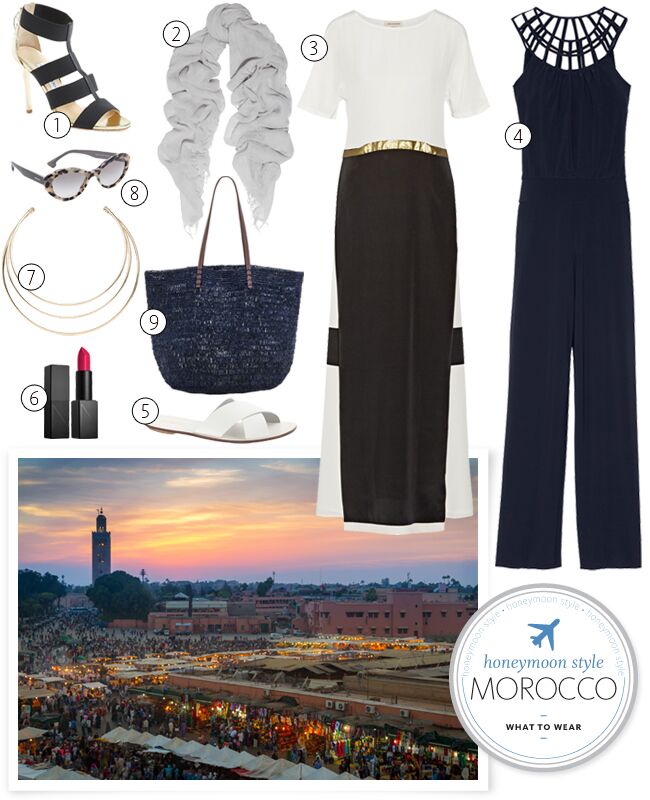 1. Strappy Sandals, $950, Jimmy Choo, nordstrom.com; 2. Lightweight Scarf, $195, Chann Luu, net-a-porter.com; 3. Silk Maxi Dress, $750, Zeus+Dione, net-a-porter.com; 4. Navy Romper, $140, WhiteHouseBlackMarket.com; 5. White Leather Sandals, $78, Jcrew.com; 6. Matte Lipstick, $24, NARS Audacious Lipstick in Angela, sephora.com; 7. Gold Necklace, $19, Asos.com; 8. Cat Eye Sunglasses, $245, Prada, shopbop.com; 9. Market Tote, $130, Shopbop.com
Want more inspo? Here you go!
>Honeymooning in the Bahamas? Here's What to Pack!
> Going to Bora Bora for Your Honeymoon? Here's What to Pack!
> Heading to Australia for your Honeymoon? Here's What You Need to Bring!