Wedding Cake: How Much Do Wedding Cakes Cost?
by The Knot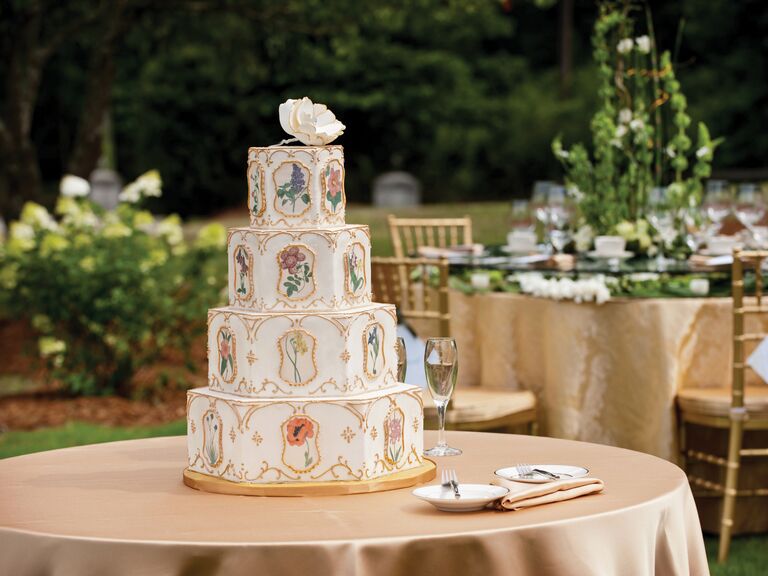 photo by
FB Photo Studios
Q:
What should I expect to pay for a wedding cake to serve 300?
A:
Wedding cake is usually priced by the slice, and the range is wide—anywhere from $1.50 to $12 a slice. The more complicated the wedding cake, the more you'll pay. Fondant icing is generally more expensive than buttercream, and if you want elaborate molded shapes, vibrant colors, and/or handmade sugar-flower detailing, you'll pay for the cake designer's time and labor. A good cost-cutting option is to order a wedding cake for 150 people—your guests will be served "half-servings." (People always leave slices half-eaten on the table anyway.) Or, have the wedding cake of your dreams made on a small scale for a price you can comfortably afford, and then order sheet cakes of the same flavor to be cut in the kitchen.