What to Know About Having Junior Groomsmen in Your Wedding
Plus, proposal gifts he'll actually use.
We have included third party products to help you navigate and enjoy life's biggest moments. Purchases made through links on this page may earn us a commission.
Planning your big day involves a lot of decisions, as well as a lot of people. When figuring out who to include in your wedding party, consider enlisting younger family members or friends to be junior attendants. If your loved one is perhaps too grown up to be a ring bearer, but remains younger than your potential groomsmen, ask them to be a junior groomsman. A junior groomsman is someone that you would love to have in the wedding party, but fits between the typical ages of a ring bearer and an usher.
This person can be a brother, cousin, nephew, friend's son, your son or your stepson-to-be. This role is open to girls and non-binary people that you love, too. Including them is a great way to involve younger people in the wedding day fun, and can help prepare them to be a groomsman or best man in the future.
If you're interested in having a junior groomsman for your special day, continue reading for all the details you need to know.
What is a junior groomsman?
Similar to a junior bridesmaid, a junior groomsman is a special person that you want included in your wedding but is younger than other attendants. This person is a loved one such as a nephew, sibling, son, stepson or a close family friend. This role is a great opportunity to have more loved ones in the wedding while keeping their duties and involvement age appropriate. Junior groomsmen are official members of the wedding party, but their role looks a bit different than older groomsmen.
What is the role of a junior groomsman?
Just as the other wedding attendants, they're a part of the celebration. From the wedding rehearsal to the wedding ceremony, there's lots of ways that they are able to assist in the wedding tasks. They can help the usher pass out programs, lay out the aisle runner, or set up cocktail hour activities. They'll be in attendance at every event leading up to the wedding that's age appropriate, including a wedding shower or the rehearsal dinner. (They should probably steer clear of the bachelor party, unless the celebration will be PG-rated.)
As for attire, junior groomsmen can wear outfits similar to others in the wedding party, and he can be brought along for suit or tuxedo shopping. We love bow ties for younger attendants, but make sure to give them options for their wedding day outfit so they feel comfortable. Other wedding day looks can include suspenders or a vest over a button-down shirt. If they'll be wearing a suit or tux, we encourage having their attire tailored to ensure they'll be looking sharp and feeling confident when standing by you and your partner's sides.
Tip: Include more of your color palette into the wedding party's attire by having the junior groomsmen wear a different color tie from their older counterparts. For example, if your color palette includes lavender, blue and gray, and your groomsmen are wearing lavender ties, your junior groomsmen might opt for a blue tie. This shade can be incorporated in the ring bearer's pillow, the flower girl's basket and the junior bridesmaid's dress for cohesiveness.
Junior Groomsman Age
A junior groomsman is usually between the ages of nine and 14. But, there are no set rules or age limits when it comes to including this special individual in your wedding day. Due to your junior groomsman's younger age, be sure to talk with their parents or guardians before asking them to be part of the wedding party, just to confirm that everyone is comfortable and on board with the idea. Remember that the junior groomsmen will not be able to contribute financially, so be sure to discuss this with the parent or guardian of the attendant. A way to keep it affordable for the parents is to have them rent a suit or tux for their child, since they may not wear it again following the wedding day—and kids/tweens/teens grow out of clothing quickly. Once the parent agrees on their child serving as junior groomsman, you can put together a personalized gift to pop the question to your younger attendant.
Junior Groomsman Proposal
While you should certainly find a special way to ask your junior groomsman to be in the wedding party, know that this "proposal" will look a little different than your other attendants'. We recommend speaking with the parents or guardians of the child before formally asking them. This gives them time to consider the responsibilities of this role and ensure that they're fully ready and able to be a part of your big day.
If you're planning on a personalized gift, remember to keep it age appropriate when asking "Will you be my junior groomsman?." A ring bearer might be interested in a stuffed animal, while the best man could use a money clip, so finding that perfect in-between for your future junior groomsman will make it the perfect proposal. See our proposal gift ideas below.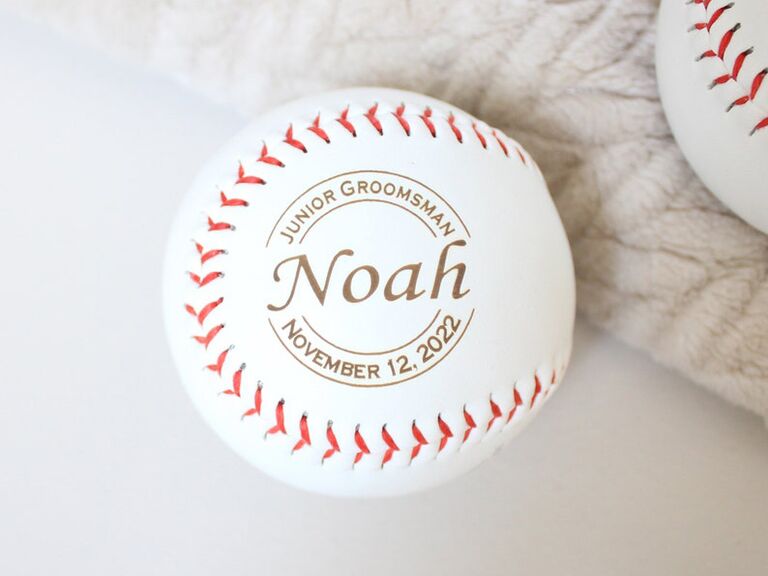 If your junior groomsman is into sports, they'll love this personalized gift. The baseball can be customized with your wedding date and kept safe inside an acrylic case.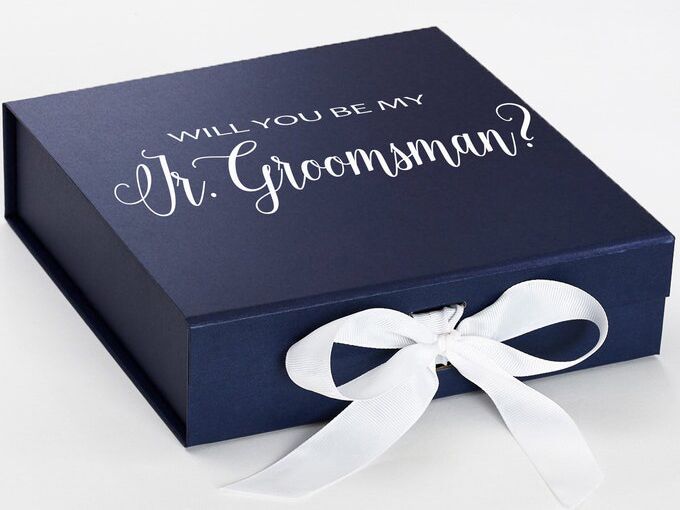 If you want to give your junior groomsman a special welcome package, this classy box will do the trick. Include goodies like their favorite snacks, a fun t-shirt and a water bottle.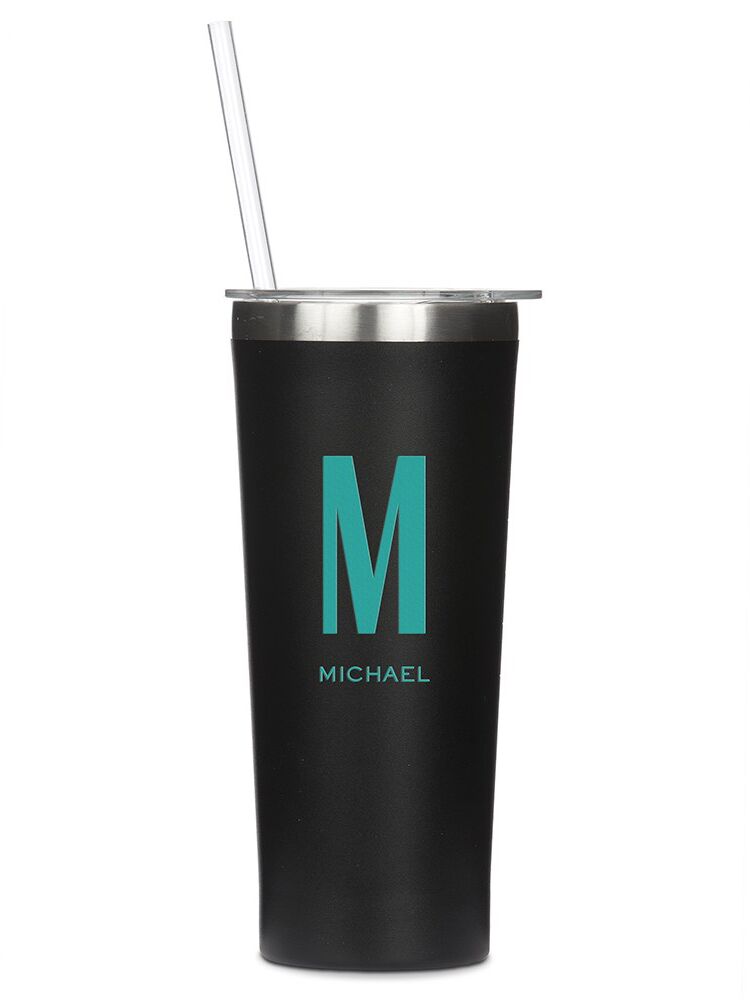 This tumbler is perfect for your junior groomsman's proposal box or for a wedding-day thank-you gift. The travel cup can be monogrammed with their name or initials to make it a personalized gift.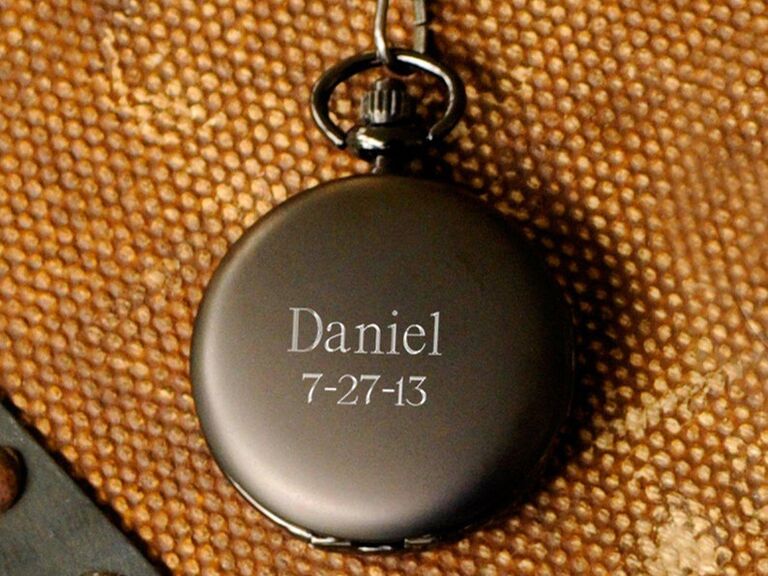 A pocket watch is a great accessory for the groomsmen to wear on the wedding day, and a keepsake they can carry for years to come.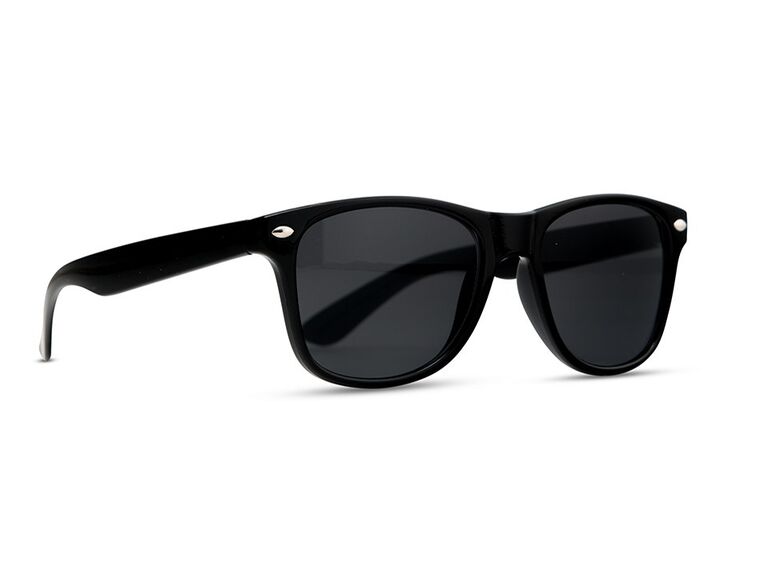 Sunglasses are another fun accessory for the junior attendants to wear on the wedding day. Plus, they'll look so adorable in photos.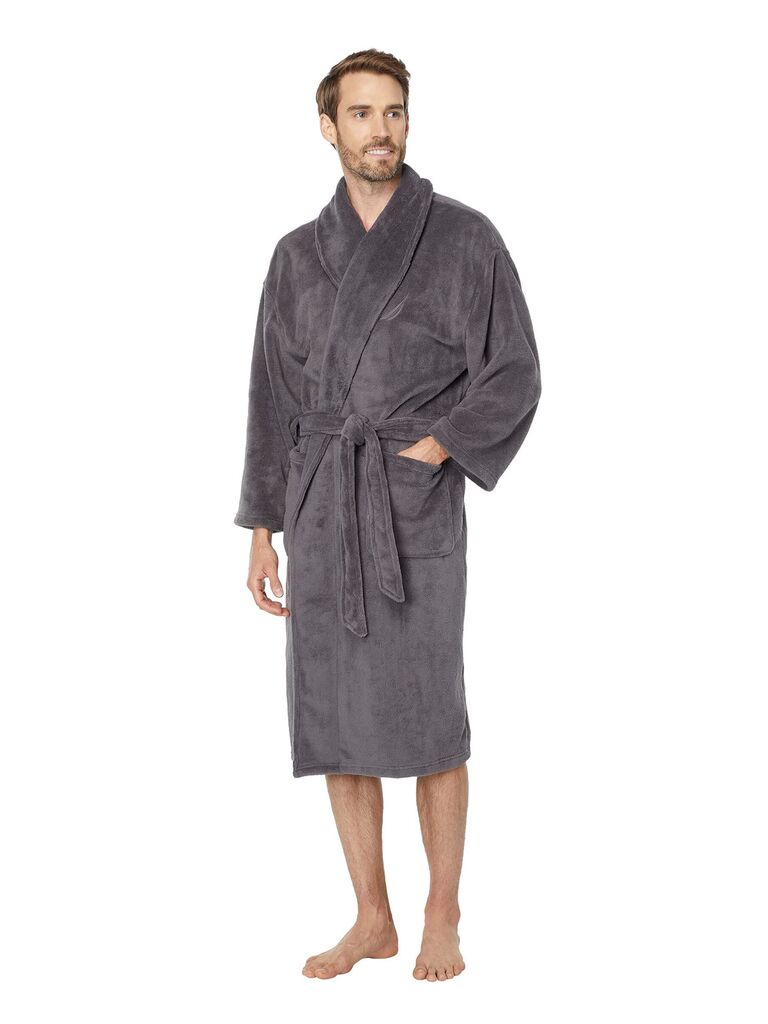 Robes aren't limited to the bridesmaids. These robes not only make great junior groomsman gifts, but also a comfortable item for everyday use.
Junior Groomsman Gift
As with your more senior attendants, you are more than welcome to get a gift for the junior groomsman (though it's not required). This gift will not only show your appreciation for your junior groomsman's participation in the big day, it will also serve as a special memento of the occasion. For inspiration, see our wedding party gift guide.