Your Guide to Having Junior Bridesmaids in Your Wedding
From proposal ideas to gift inspiration, here's everything you need to know.
We have included third party products to help you navigate and enjoy life's biggest moments. Purchases made through links on this page may earn us a commission.
While your wedding party typically includes your besties, other important people in your life can be included too. If someone you love feels a little too old to be a flower girl, but not quite old enough to be a full-on bridesmaid, ask them to be a junior bridesmaid (or junior attendant). What exactly does that mean? A junior bridesmaid as someone between ages nine and 14 whom you're super close to and want in your wedding party—but who feels like they've graduated from their flower girl days.
This could be a niece, cousin, sister, friend's daughter, step-daughter-to-be or your own daughter. (Psst: It could also be a boy or gender nonconforming person you're close to) Including younger loved ones in your bridal party is such a sweet way to make them feel honored, respected and part of all the wedding excitement. They don't have to watch from the sidelines while the older ones get to have all the fun. Instead, they get to be right in it with you and everyone else.
If you're thinking about including a junior bridesmaid in your big day, read on to learn everything you need to know about the unique role.
What is a junior bridesmaid?
A junior bridesmaid is a member of your wedding party who is typically younger than the rest of the other attendants. They're usually someone you're close with, like a niece, cousin, sister, daughter, step-daughter or someone else close to you. Despite their younger age, they're an official member of the wedding party and participate in the celebration.
What does a junior bridesmaid do?
Speaking of which, you may be wondering what a junior bridesmaid does. Given they're included in the wedding party, they typically assist with the same duties as their older counterparts. They're able to help with prewedding tasks (think: adding postage to invites or putting together favors). They'll also attend prewedding parties like the bridal shower or the rehearsal dinner. (We recommend skipping the bachelorette party unless it's going to be kid-friendly.) Plus, they'll be fully participating in the wedding by participating in the processional, standing next to you as you exchange vows and taking pictures with you during cocktail hour.
Word to the wise: Give them enough time to find a junior bridesmaid dress if you have a desired look (like airy chiffon or classic satin) or color in mind. Keep their comfort in mind as well. Sequins, while gorgeous can be scratchy on the skin. Additionally, a tulle ball gown is adorable but may be difficult for them to walk in. We suggest asking their parents what they feel comfortable with. Offer different options (like a v-neck, high neck or halter neckline). And be sure to discuss sleeve length as well. Would they be most comfortable with sleeveless, short sleeves, spaghetti straps or long sleeves?. We're fans of a-line dresses for junior bridesmaids because they're comfortable and easy to move in. Ensure they can handle the length as well. While you may be envisioning a maxi gown, perhaps they feel more confident walking in a knee-length or tea-length dress.
Junior Bridesmaid Age
Typically, a junior bridesmaid is between the ages of nine and 14. However, they can be older or younger. It's all about what feels right to you (and them, of course). We highly recommend checking with them and their guardian(s) to ensure everyone is comfortable with the idea. Then, offer an official proposal to get them excited about their role in your special day.
Junior Bridesmaid Proposal
We love a bridesmaid proposal moment, but a junior bridesmaid proposal is a little different. There are special factors to consider, given the younger age of the individual. We suggest speaking to the parents or guardians of the child before asking. That way, they have time to discuss their comfort level with the request and double check their schedule to ensure they can attend the wedding. If you want to involve them in the actual proposal, you absolutely can. However, you can also ask them yourself directly. Whatever you decide, we rounded up our favorite junior bridesmaid proposal boxes to make the moment even more memorable.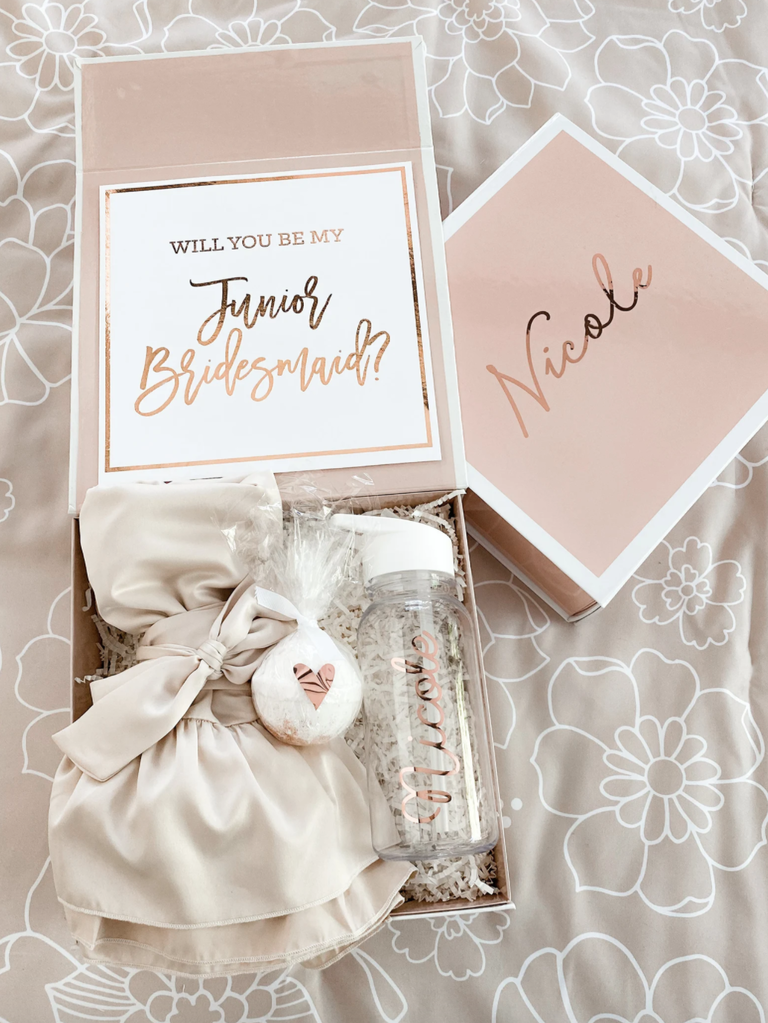 If you've already purchased goodies for your junior bridesmaid-to-be, get this adorable box to package it all up.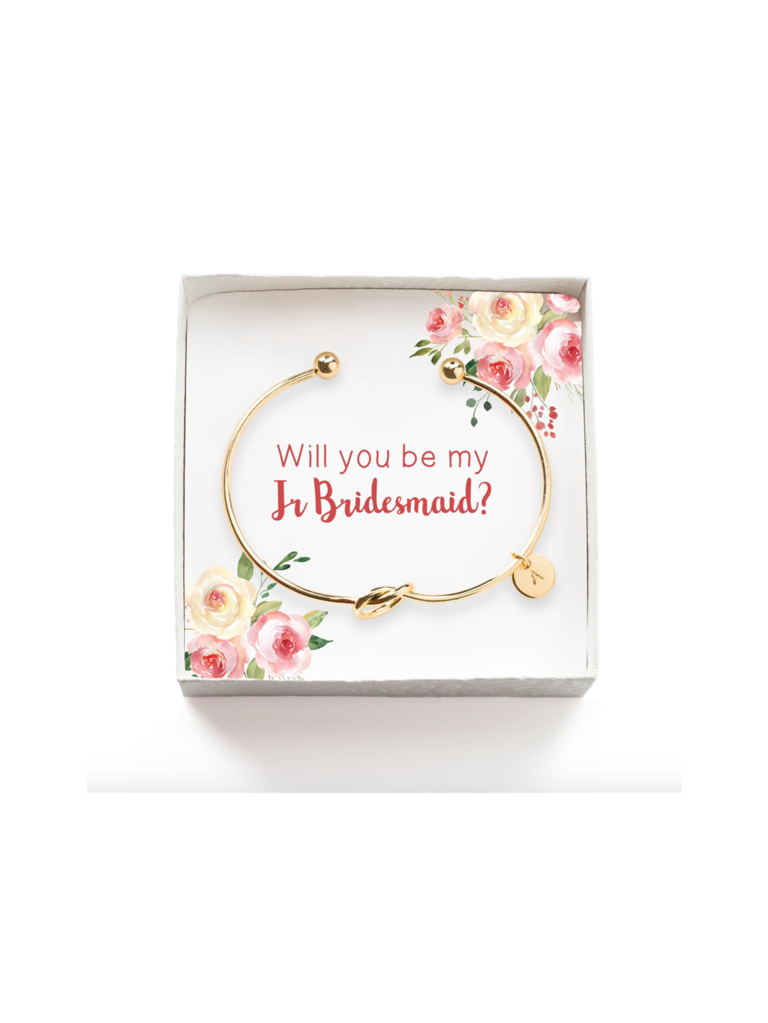 We love this junior bridesmaid proposal box because it's pretty and practical: They can wear the gorgeous bracelet on the wedding day.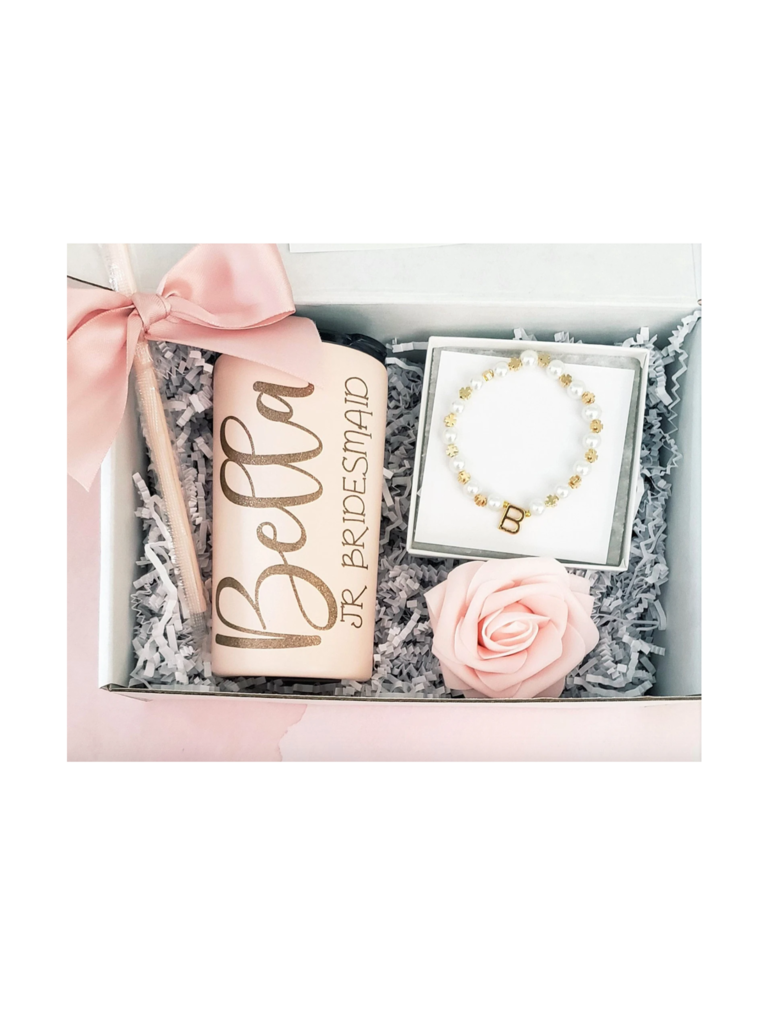 How adorable is the junior bridesmaid proposal box? It comes with an on-trend charm bracelet as well as an insulated cup and reusable straw.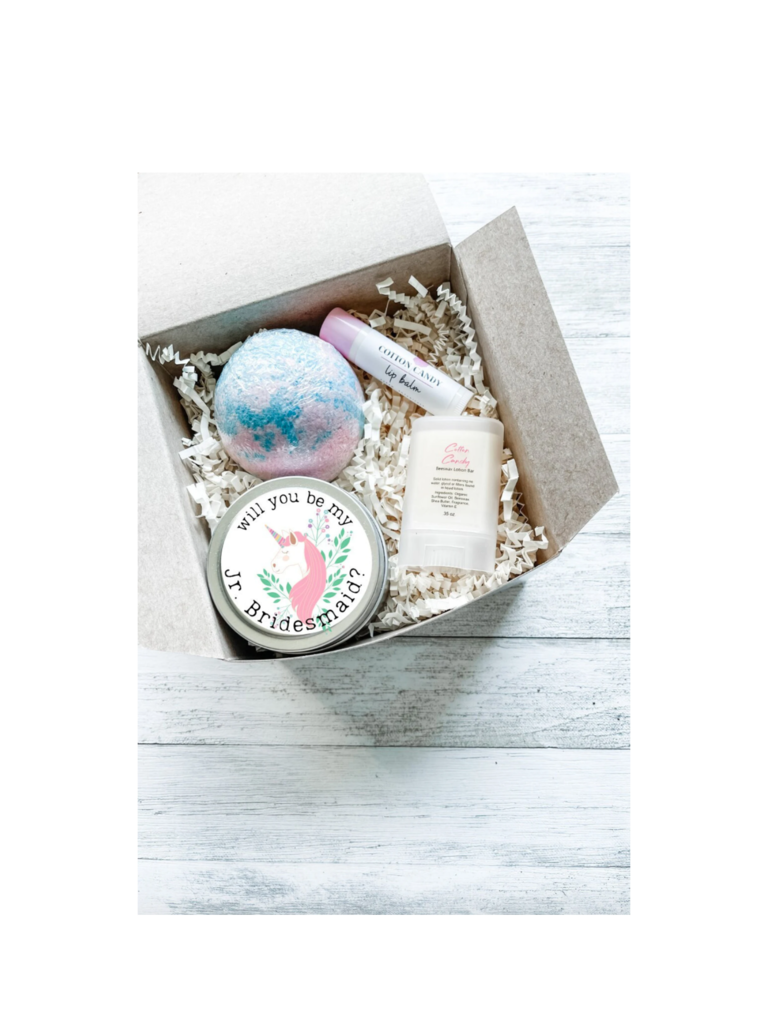 If your junior bridesmaid is unicorn-obsessed, she'll love this proposal box. It has multi-colored cotton candy bath goodies and an adorable message card.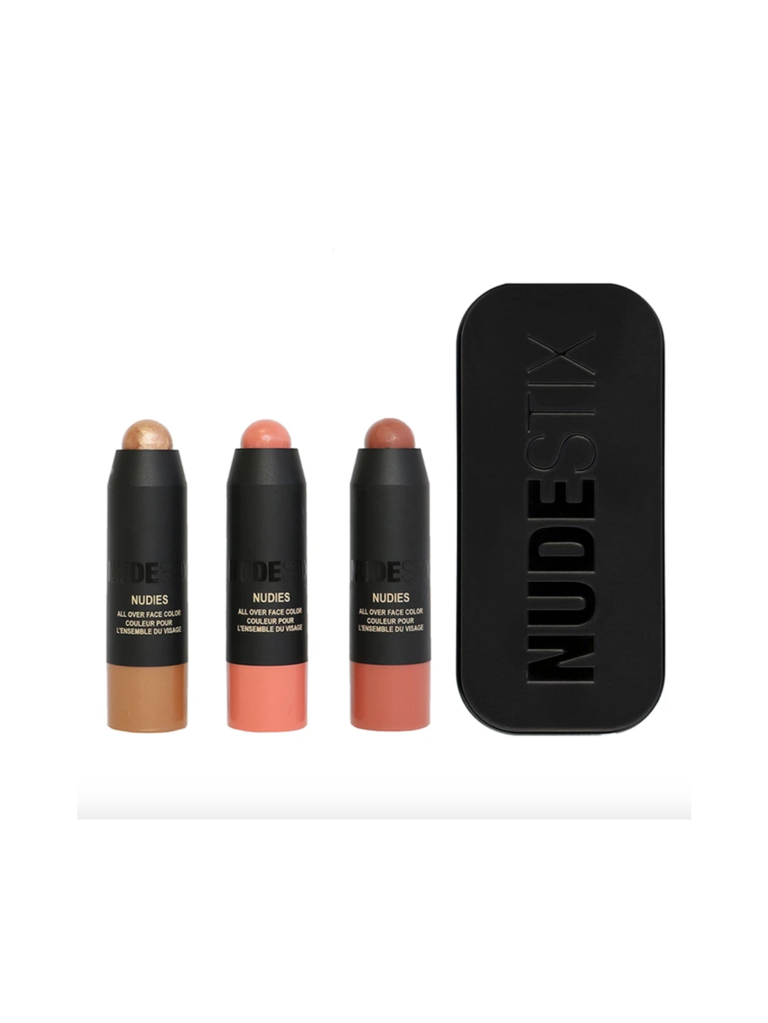 Asking a tween or teenager? Get them something they'll actually use, like this chic set of makeup sticks. It contains a bronzer, blush and highlighter for glowing, age-appropriate makeup.
Junior Bridesmaid Gift
While a junior bridesmaid gift isn't necessary, it's definitely appreciated. You'll make them feel even more special with a small token of thanks for their participation in your special day. Stuck on what to get them? Check out our comprehensive guide on gifts for junior bridesmaids to get inspired.